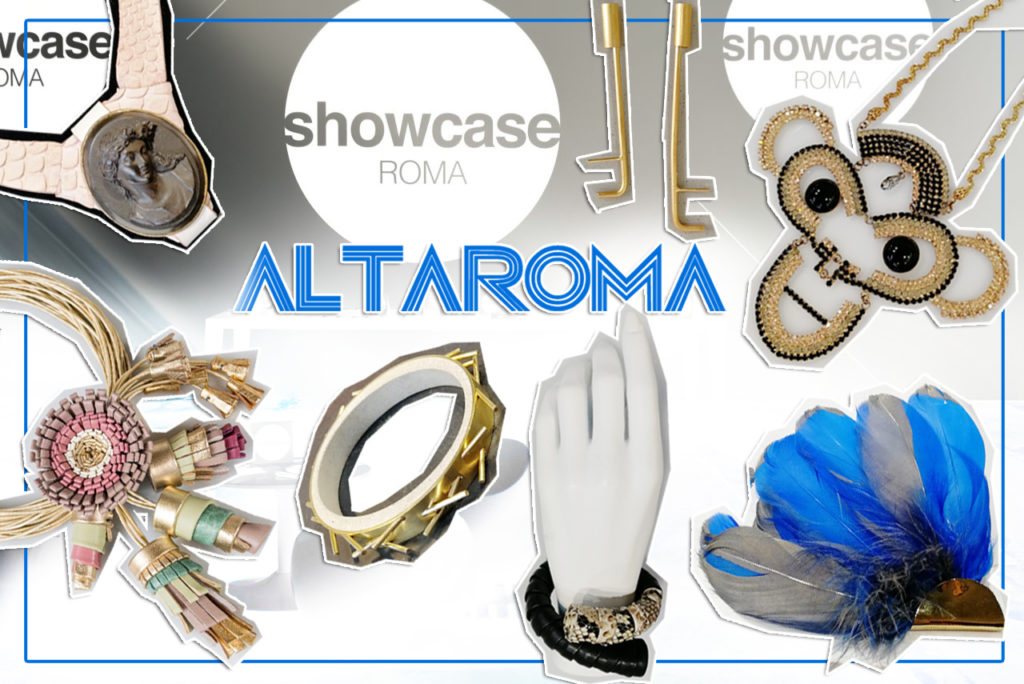 With Showcase, Altaroma gives the opportunity to new independent brands and young designers to emerge and show their collections to a large audience of international buyers and mass media. In the amazing days of Roman fashion week, my attention was attracted by the experimentation and high artisanal qualities of the best contemporary jewelry designers.
Fashion jewelry design is having its best moments, with many events and initiatives that support the work of the designers and enhances their creations with beautiful and well-organized exhibitions. In this sense, the role of ALTAROMA is fundamental, especially throught Showcase, a 4-days exhibition in which the designers have the possibility to present their collection to talent scouts, mass media and buyers. Since the beginning, this event is focused on the most interesting new names of design and in the last editions we have seen an increasingly important presence of artisanal jewelry.
Sign that contemporary jewelry, once maybe considered only a niche market, is becoming even more widespread and renowned. The modern designers consider jewels as real sculptures, working on the research of new materials and with a special eye on sustainability. At Altaroma I had the pleasure to meet and chat with some of the most avant-garde and innovative jewelry designers.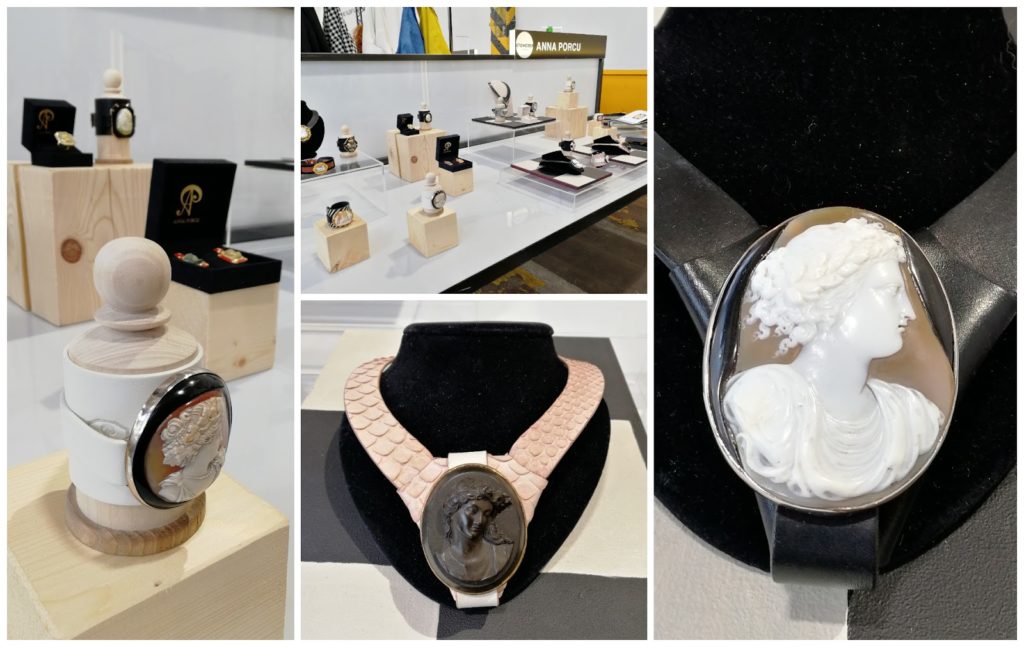 Jewels by Anna Porcu presented at Showcase Altaroma July 2019
ANNA PORCU, inheriting the passion for beautiful and ancient objects from her family of antique dealers and after having experiences in the world of prestigious fashion archives, decided to launch her eponymous brand of luxury jewelry. She searches the best ancient cameos all over Europe, transforming them into modern jewels thanks to the combination with leather and precious gemstones.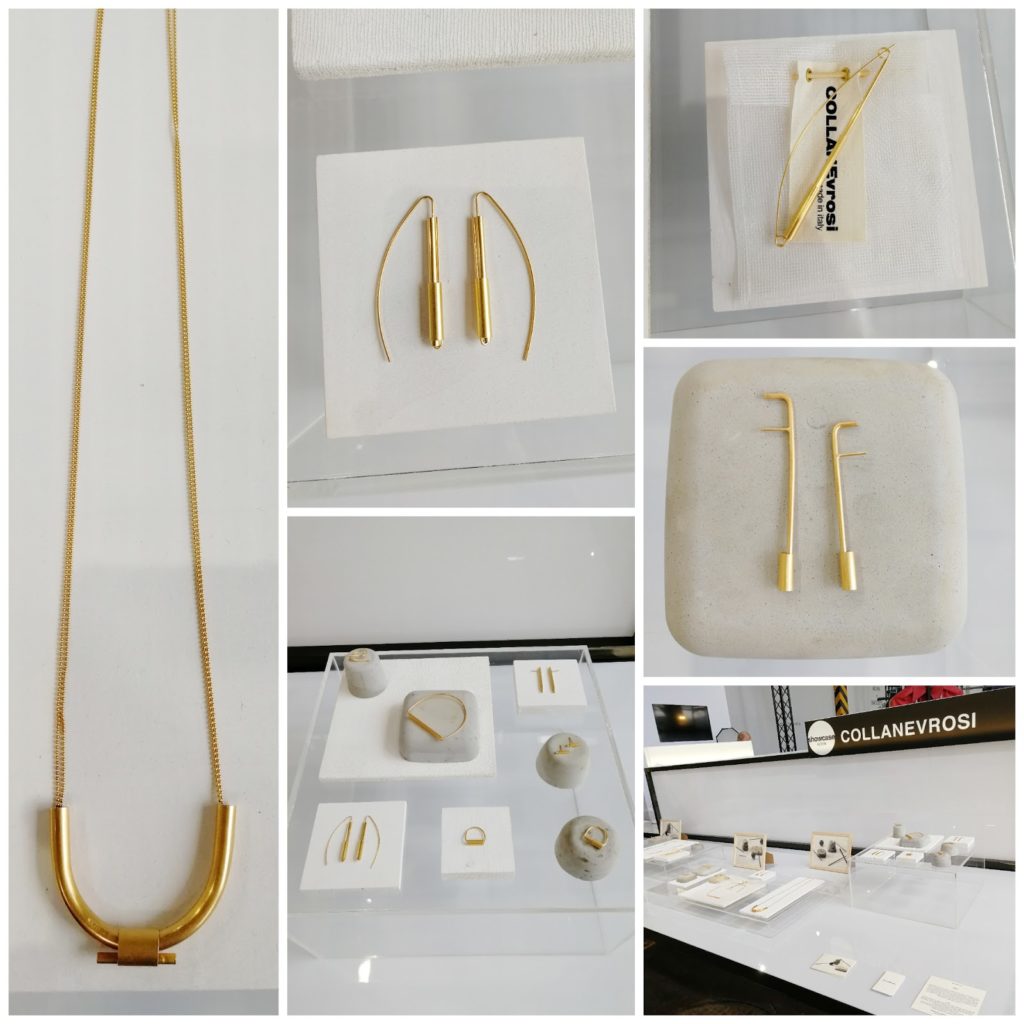 Jewels by Collanevrosi presented at Showcase Altaroma July 2019
COLLANEVROSI is the nice name of the brand created by Lodovica Fusco, jewelry designer from Trieste. A name that mix the concept of neurosis with the Italian term for necklaces. In a few words, jewels became a real and total passion for the designer, who expresses all her imagination and love for experimentation in her creations. Which mix minimal shapes, like those presented at Showcase, to decidedly more innovative and strange materials, in a continuous game of simplicity and rawness.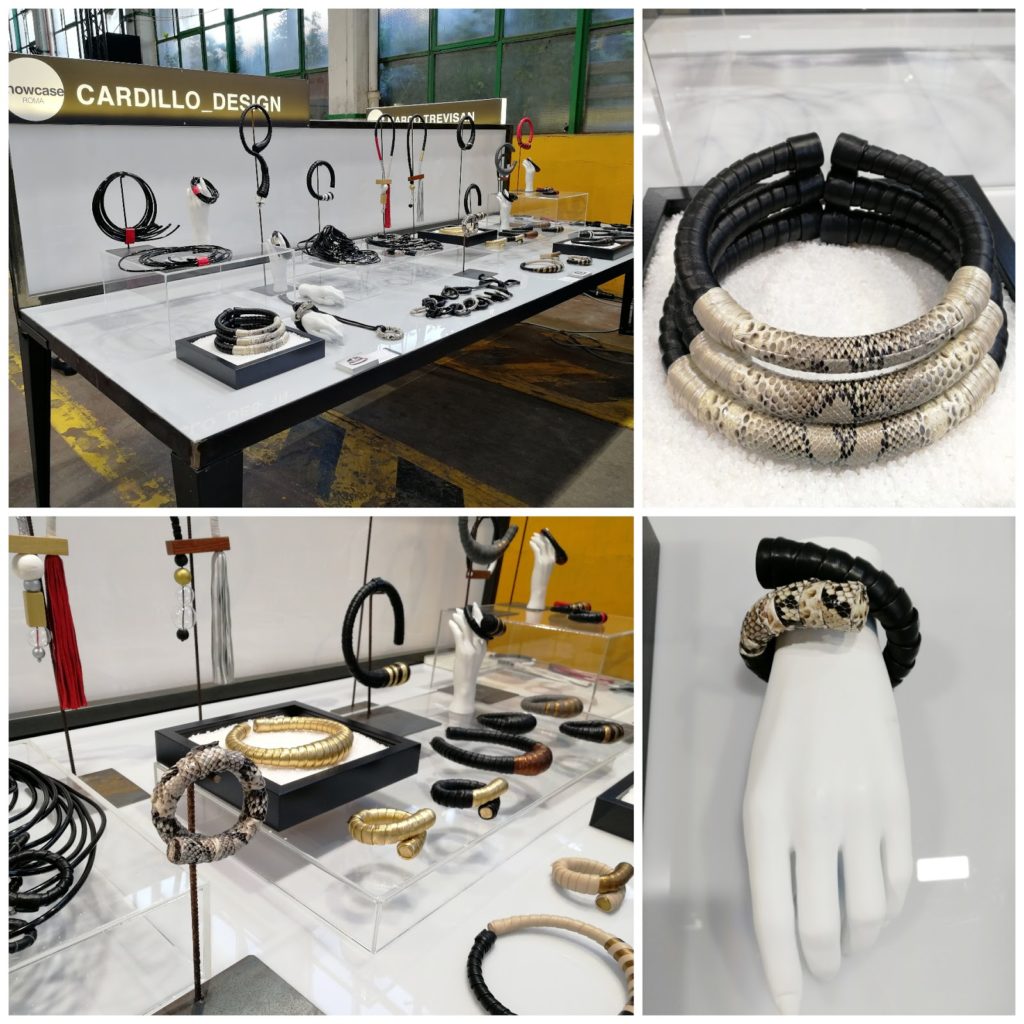 Jewels by Cardillo_Design presented at Showcase Altaroma July 2019
CARDILLO_DESIGN is the label of contemporary jewels created by the architect and designer Anna Maria Cardillo, of whom I've spoken many times because her creations are always innovative and decidedly captivating. In Rome, with the solid colored chockers and bangles typical of her style, this time there was the luxury of python leather, which gives an twist of sophistication and wildness to the collection.
Jewels by Giulia Boccafogli presented at Showcase Altaroma July 2019
GIULIA BOCCAFOGLI is the creator of one of the most interesting and iconic style for Italian contemporary jewelry. Her flowers and rounded shapes made of up-cycled leathers are not only very environmentally aware, but also decidedly recognizable, with their sculptural and scenic shapes. For the summer collection the designer lightens her color palette using a lot of white, silver, pale gold and pastel shades.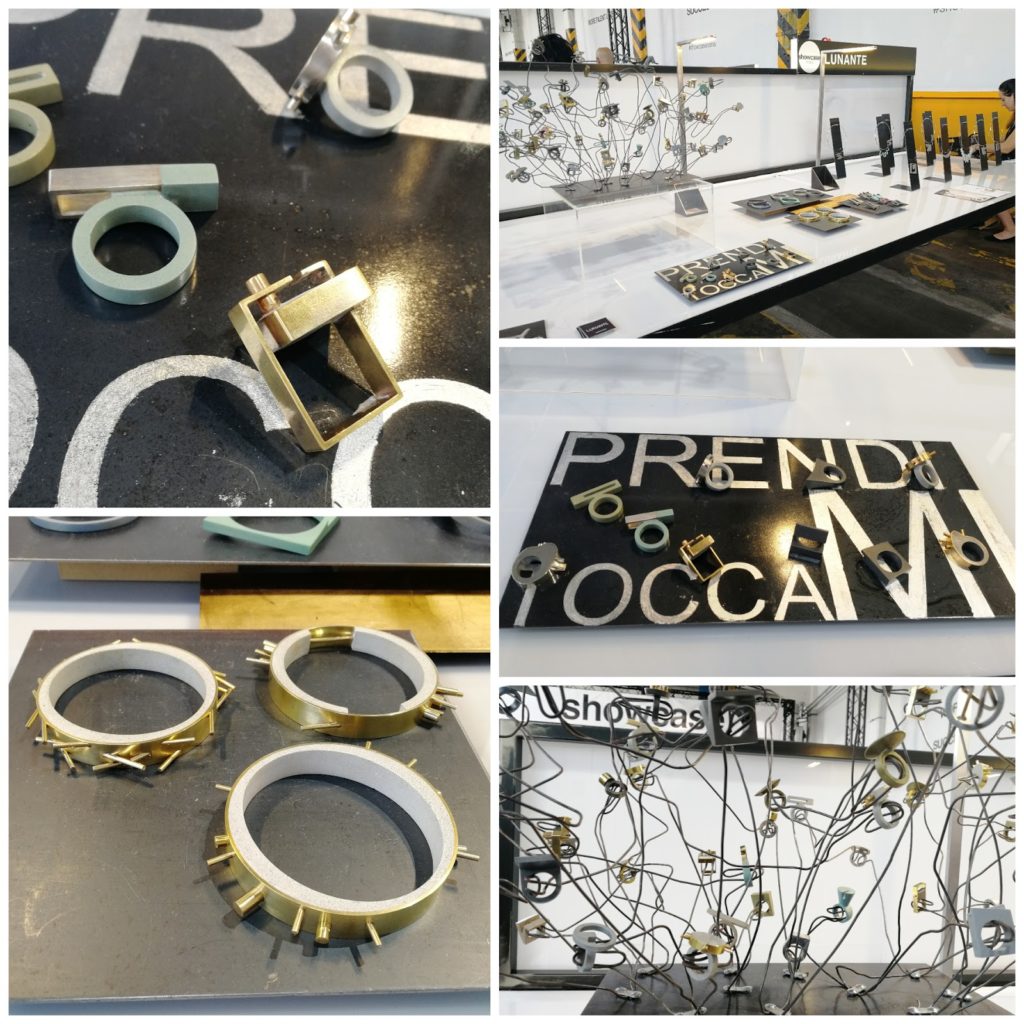 Jewels by Lunante presented at Showcase Altaroma July 2019
LUNANTE is a new-entry at Altaroma and an interesting discovery. Created by the architect Paolo Gambarelli, the beautiful rings, bracelets and necklaces made in metal and minerals, take inspiration from the sculptural shapes and geometry of architecture. Apparently heavy, in reality they are really light and have all the genuine simplicity of a raw Minimalism.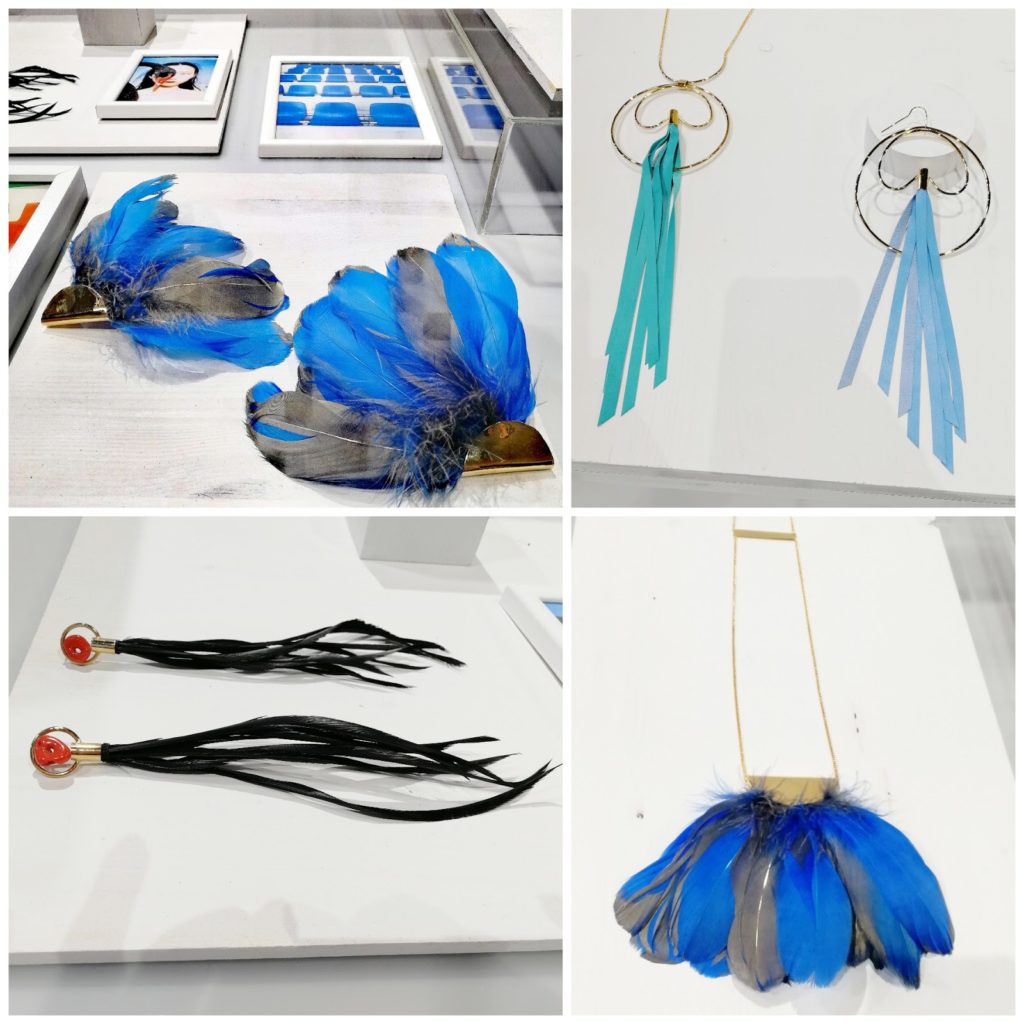 Jewels by My Golden Cage presented at Showcase Altaroma July 2019
MY GOLDEN CAGE is a brand founded in 2012 by Maria Elena Pinna, already a fashion designer who worked for many years for important brands. From this experience, lived as a golden cage in which she hadn't the possibility to freely express all her creativity, she decided to dedicate her time to jewelry design, creating beautiful collections inspired by photography and art, realized with feathers, leather, corals, fur and gemstones.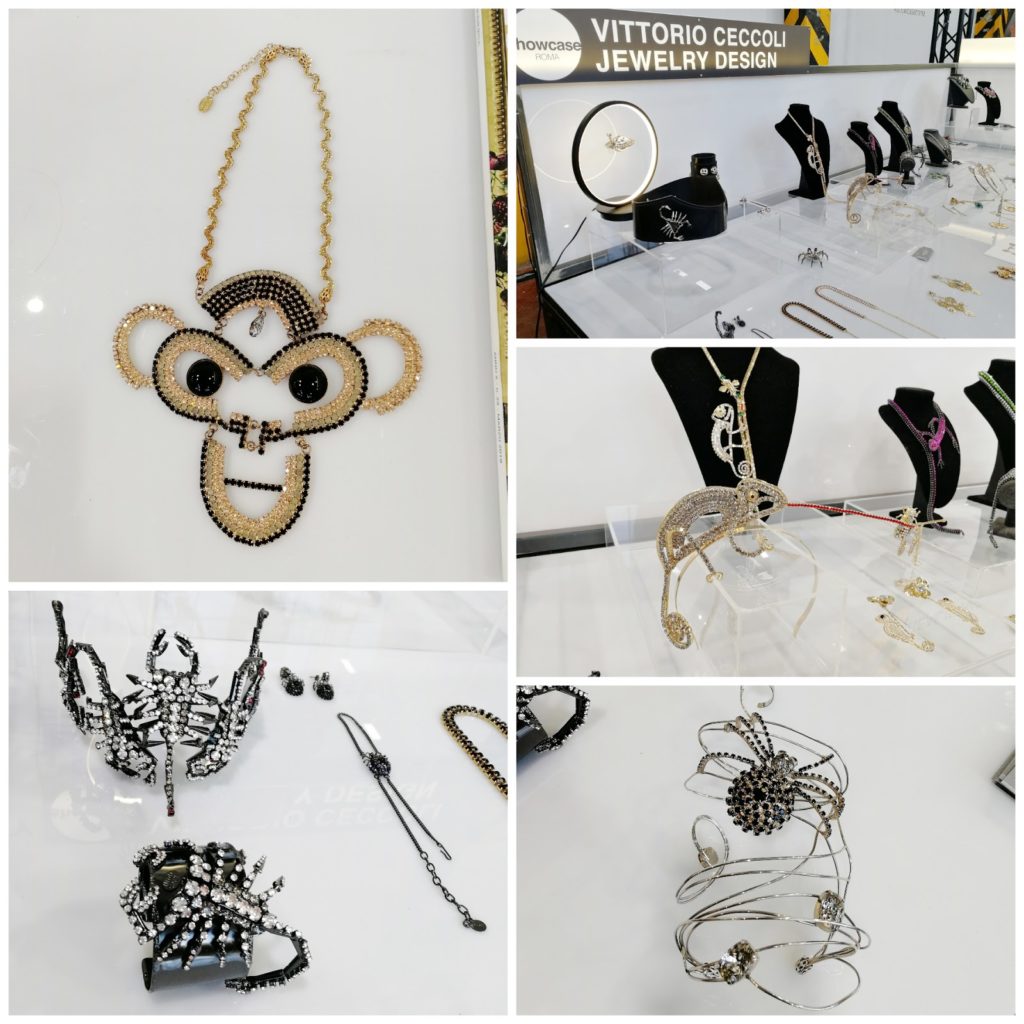 Jewels by Vittorio Ceccoli presented at Showcase Altaroma July 2019
VITTORIO CECCOLI JEWERLY DESIGN is one of the most innovative and luxurious reality in the landscape of Italian jewelry. From Bologna, where the designer lives and work, he brought at Altaroma his new collection with a part made in collaboration with 0770, the leather accessories brand of Enzo Pirozzi and Irene De Caprio. And also new intruiguing animal shapes, like the chamaleon or the monkey, that are transformed into extremely precious Haute Couture jewels.