Three different categories of competition, 3 brilliant winners and many young and emerging talents for the successful first edition of Fabric Show.
The last 8th July was a very special day for the 19 Finalists who partecipated to the fashion challenge launched by the platform TFP Talents in collaboration with Showhub Milano and many important Partners.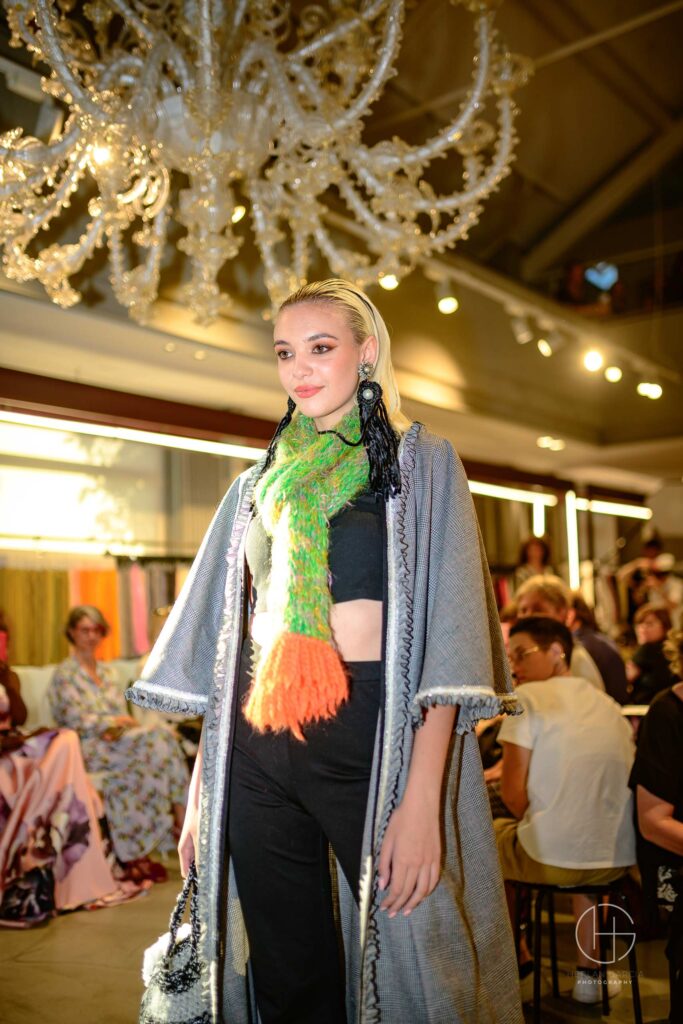 On catwalk we've seen 3 outfits for each designer, for a total of 57 outfits plus the special partecipation of the brand guest of the event Rivêa by Tatian Pagano with other 10 outfits, worn by the beautiful models of FP Models Milano which make and hairstyle was cureted by Elihair Agenzy by Gianni Graziano.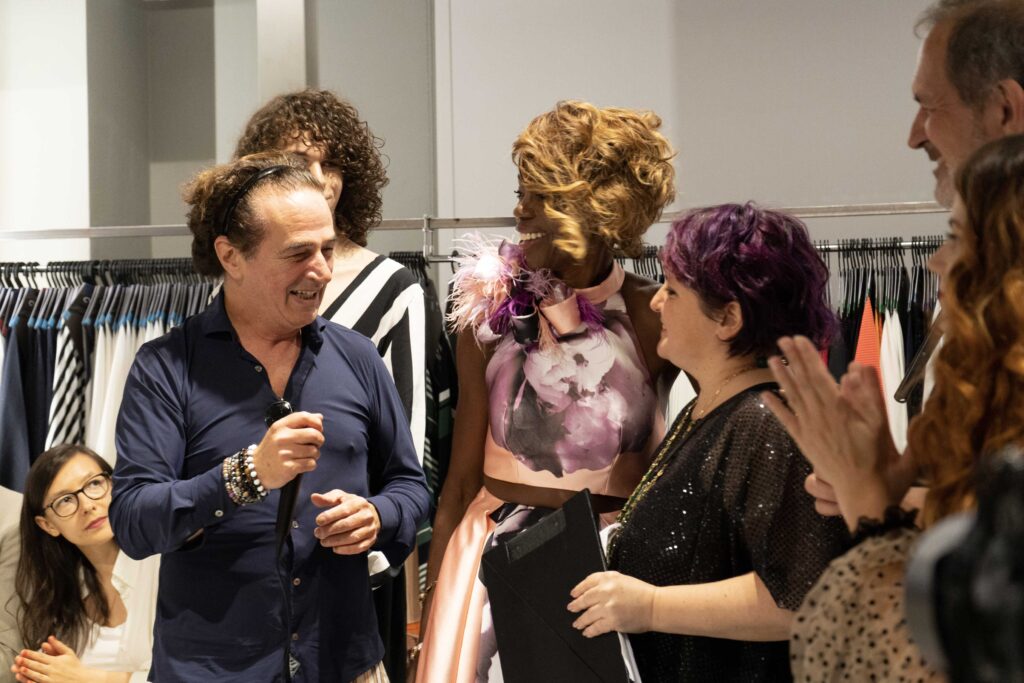 Many talents and a lot of creative interpretations of the fashion contest's concept, inspired by the dialogue of opposites and by the fabrics pleasently offered to the designers by the Sponsors of the show, Marini Industrie, Staff Jersey and Tessitura Uboldi Luigi, which also provide to give part of the prize for the winners.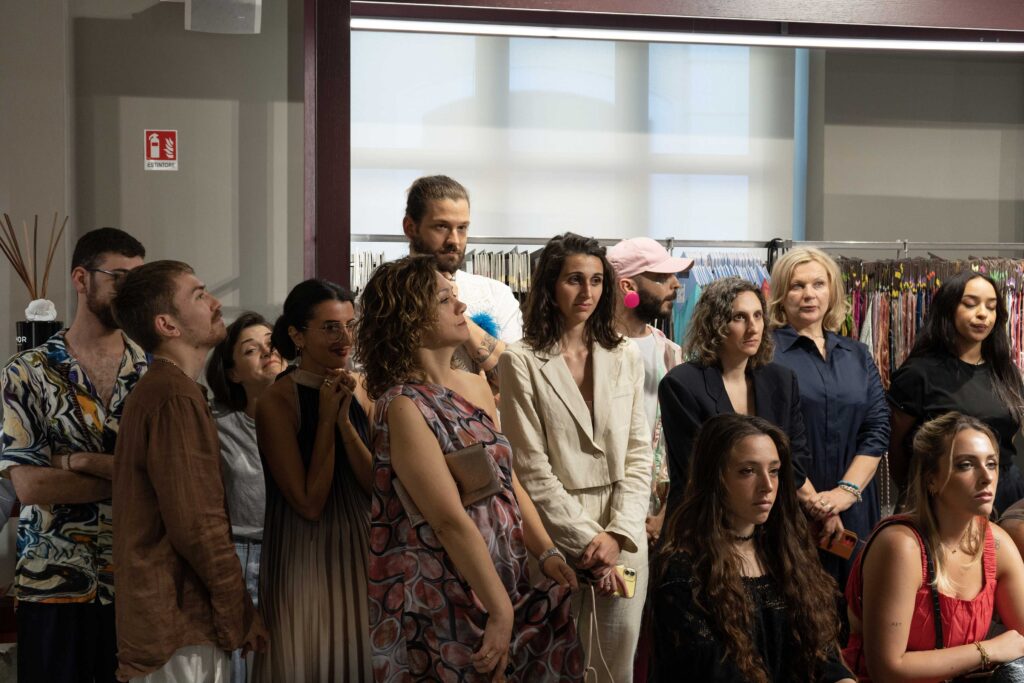 The concept, divided into three categories representing in different ways the idea of contrasts between black and white, colors and surfaces, was transformed into very particular and unique styles.
A Jury composed by very important professionals of the fashion system, such as ANNALIA LUCIANO, for over 10 years Creative Director of the famous brand Anteprima and currently fashion consultant for many foreinger companies, MAHMUD AGAC, head designer of Zuhair Murad, ANGELA RAGOZZINO, Product Manager of Monclair, and EDDY LEE, Head designer of the brand Jo No Fui, decided to reward 3 winners, one for each category.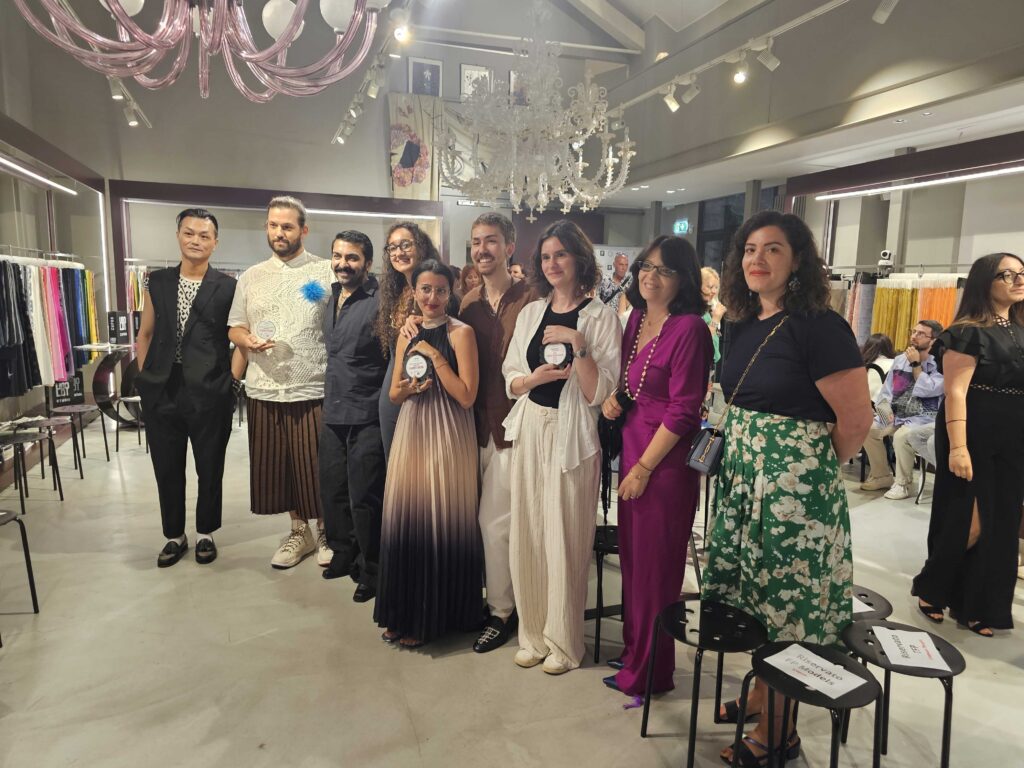 The winners are:
Diapso, brand of the design duo formed by Giuseppe Iannone and Elena Caraccio, who win the category "Forte Essenza" with an outfit featuring embroideries and unfinished edges in beige, orange and lilac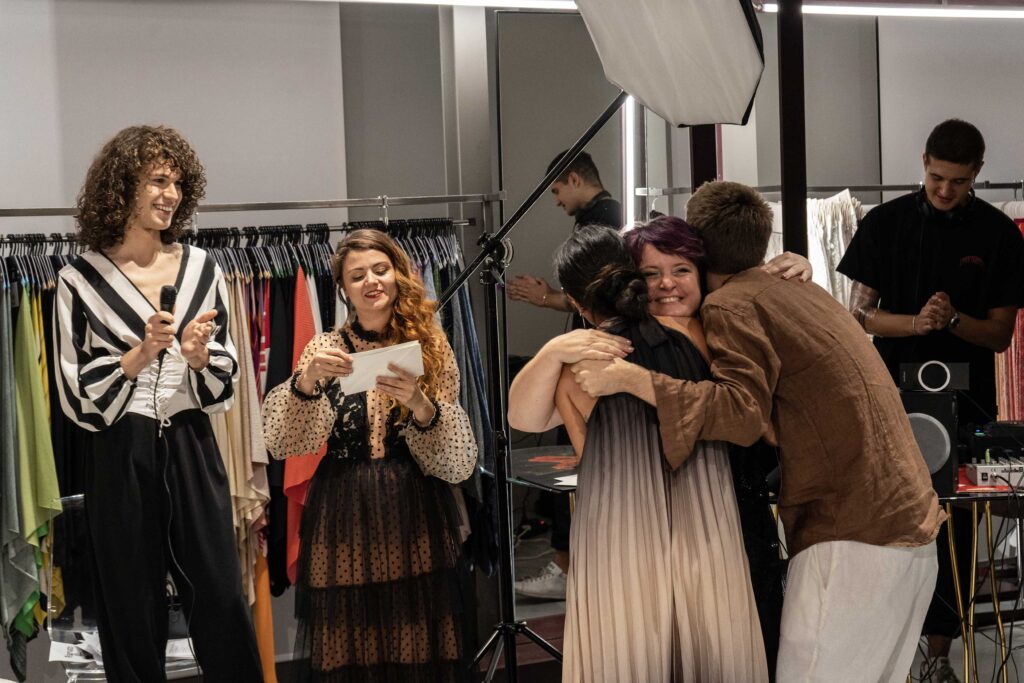 Federico Rossi who wins the category "Dissonanza Materica" with a handmade embroidered bomber jacket combined to a handwoven jersey and organza long skirt in grey shades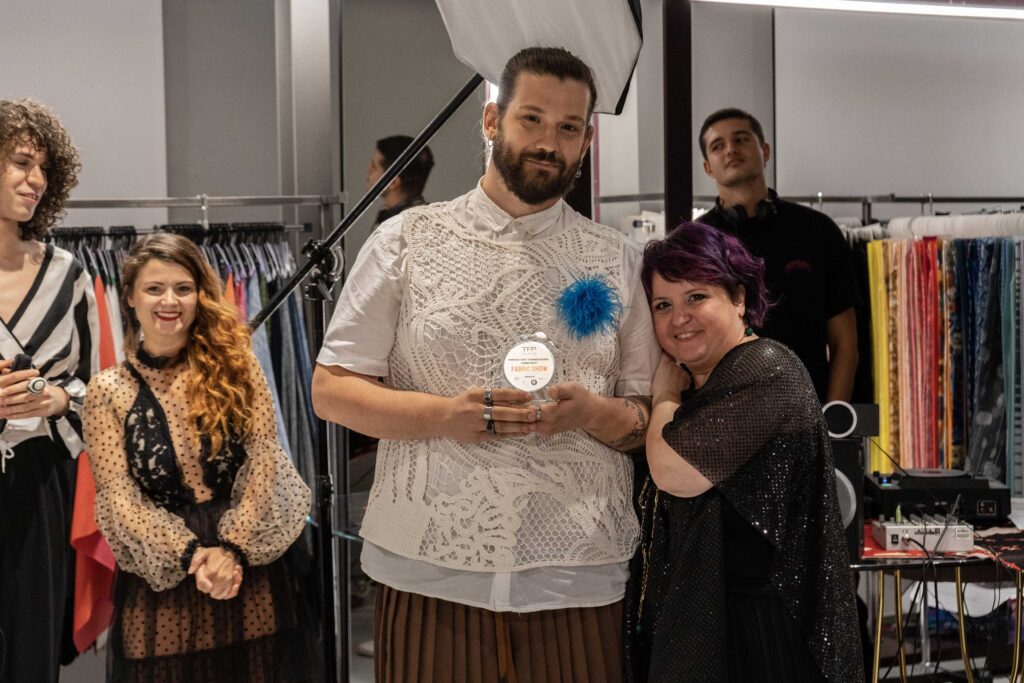 Noemi Agosta, who wins the category "Optical Drama" with an outfit fully digital printed composed by a long jersey dress and a padded and dramatic short cape, both playing with original optical effect prints in black and white
See Also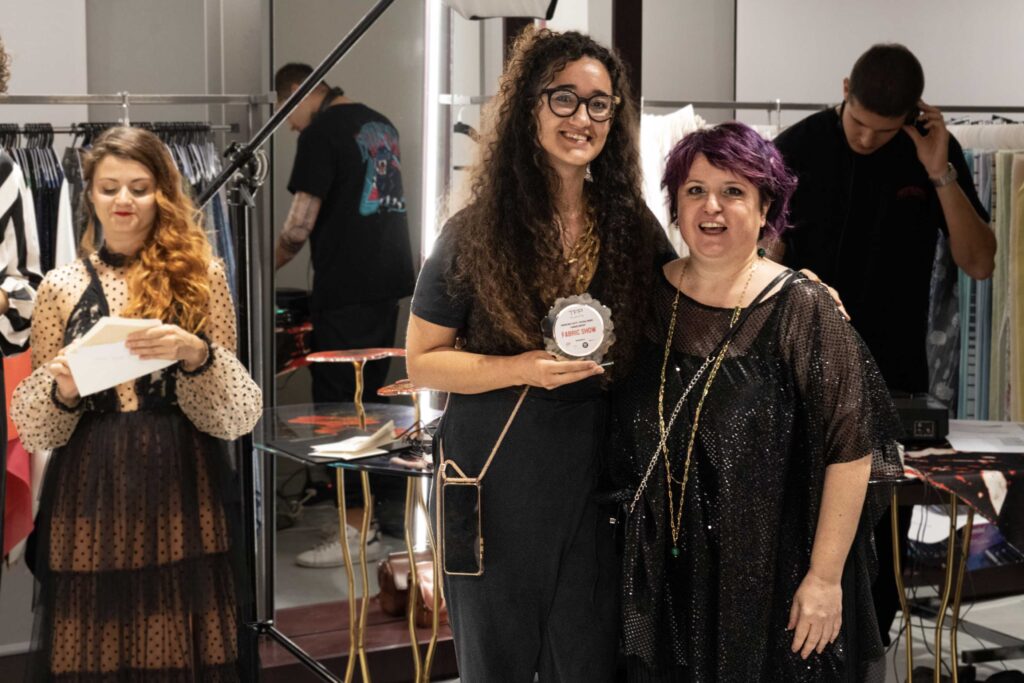 Silvia Bianchi instead was rewarded by the entrepreneur Chiara Giulia Micoccio for the Special Prize by CGM Luxury Experience, and will have the possibility to showcase her creations in the CGM's boutique in Lecce.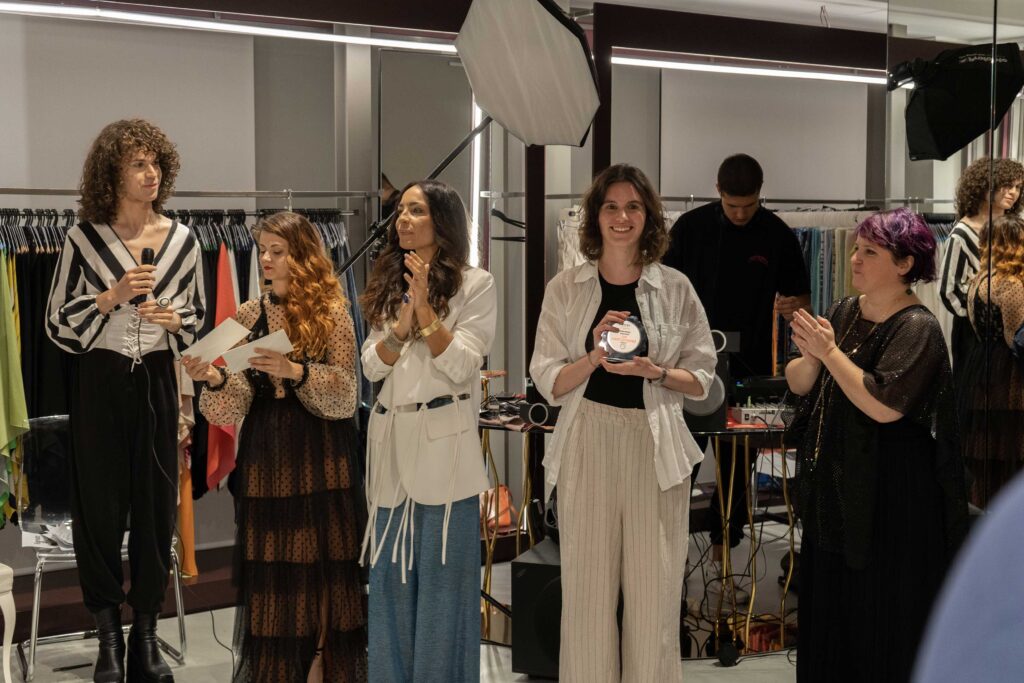 These three winners of the main categories, among other prizes, had the opportunity to see their creations worn by the influencer Niccolò Mazzon and the model Stefania Bruno during Milano Unica in a special photo shoot by our founder Elisa Gibaldi.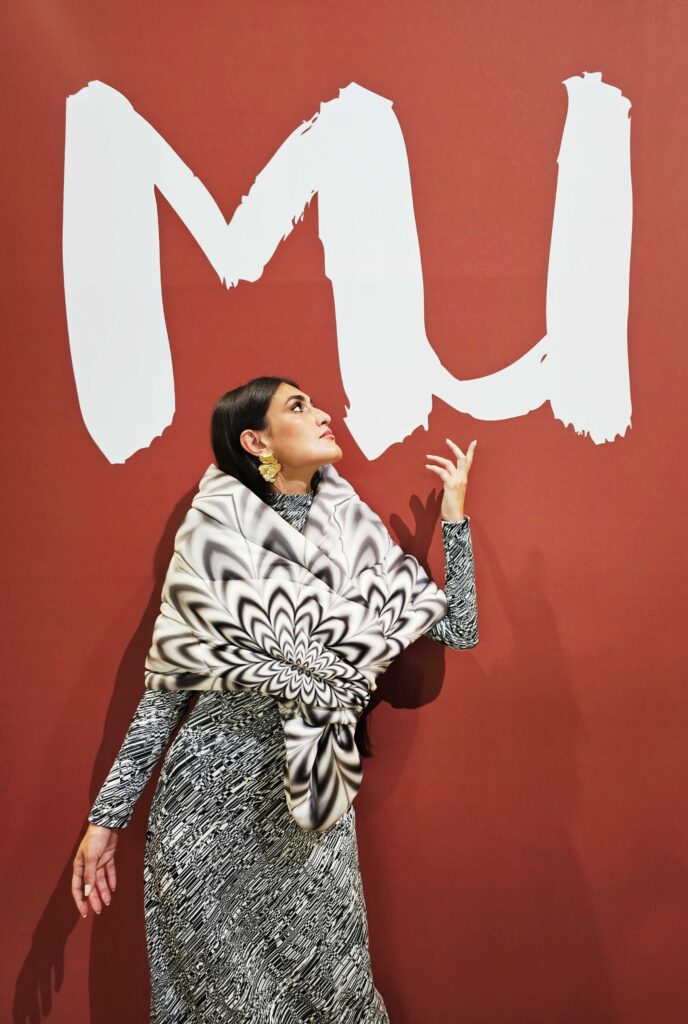 A very high level competition which seen also on catwalk the creations of Andreana Bono, Arianna Molino, Asia Codebue, Callisto by Valentino De Rose, Figli delle Stelle by Andrea Ghisini and Francesca Lunardini, Giovanna Campana, Lidia Carina Pal, Marjena by Marzena Jesionowska, Mina Hamzaoui, N° 8 Project by Irene Famiano, Oleksandra Tosyk, Rosa Allocca, Serena Massarotto, SK&MS Design by Maria Santovito and Soulemane Keita, Valentina Poltronieri.
Here a gallery of their outfits (photos by Roberto Meneghin and Fulvio Nessi):