Almost a month has passed since Francesca Liberatore's Milan Fashion Week show but the memory of the sensations evoked by the designer is still vivid.
Sobriety, simplicity and elegance characterized almost all the collections that we saw during the last Milan Fashion Week at Linea Pelle and it was a simplicity that apparently recalls a certain minimalism but which in many ways can be traced back to a greater uncertainty that we are experiencing.

What we saw on the catwalk at Francesca Liberatore is not a fragile minimalism, it is not a simple elegance due to the desire to be commercial and therefore to be on the safe side during abn uncertain period.
It was rather a meticulous and careful search for a light and yet strong at the same time aesthetic ideal, a conceptual construction of lines, cuts and proportions that simplified the volumes so as not to exaggerate with useless virtuosity.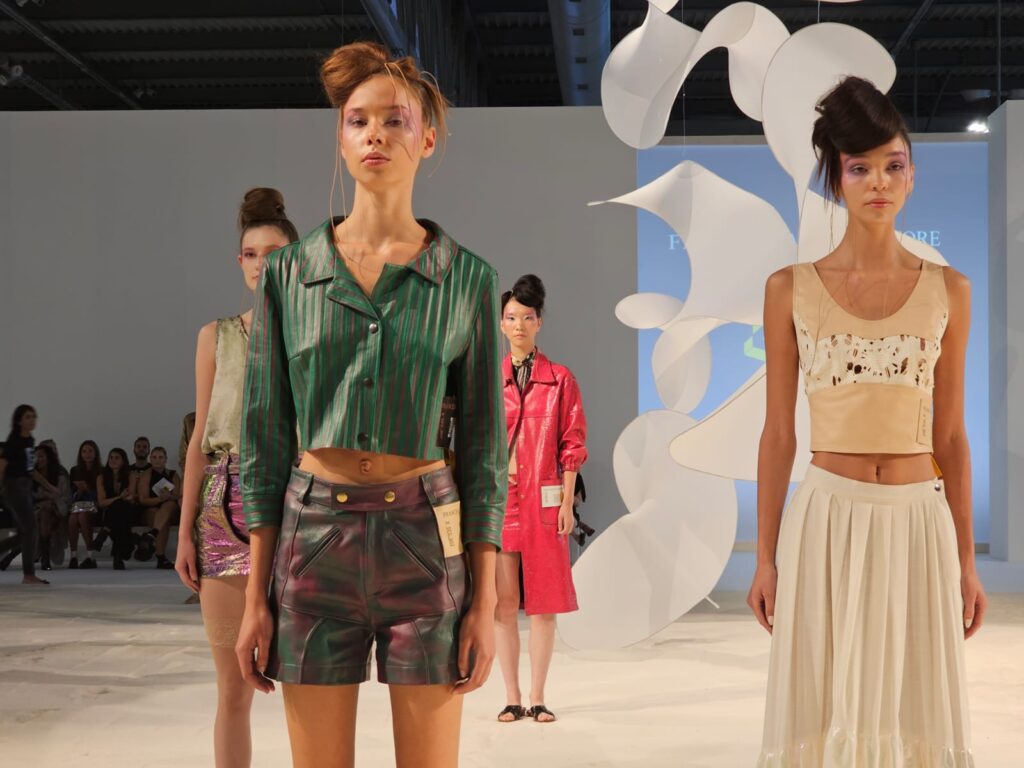 Everything focuses on the details, on the material texture, on the light effects in the iridescent and shaded leathers and fabrics, on the small laser carvings that pierce the surfaces, on the small asymmetries that unexpectedly move the shapes, on the proportions that play between short and long.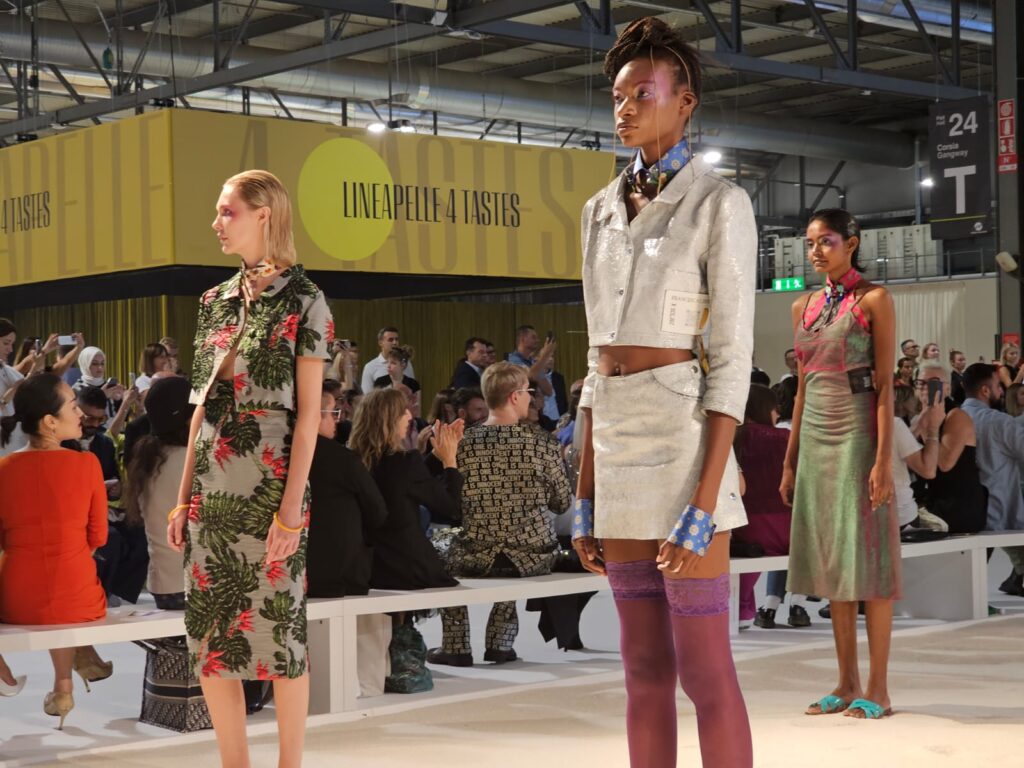 The digital prints, which have always represented one of the strengths of Francesca Liberatore's brand, this time are not the true protagonists of the collection, more focused on leather workmanship, but accompany the more particular pieces with delicate scarf motifs or with interesting "pop" digressions.
Lightness is the term that best defines this collection, but not in the sense of the use of light and diaphanous fabrics, but more in a "lightness of spirit and soul" that reassures us and instills in us a calm and sophisticated certainty of living.