A double appointment with the creativity of the young fashion students of NABA, Nuova Accademia di Belle Arti, for two graduate fashion shows held in Milan and Rome.
"HUMAN RELOAD. NABA Fashion Show 2023" started from the concept of fashion culture as conneted to the world surrounding people and of the clothes that shoud become a media to visually represent the development of humanity.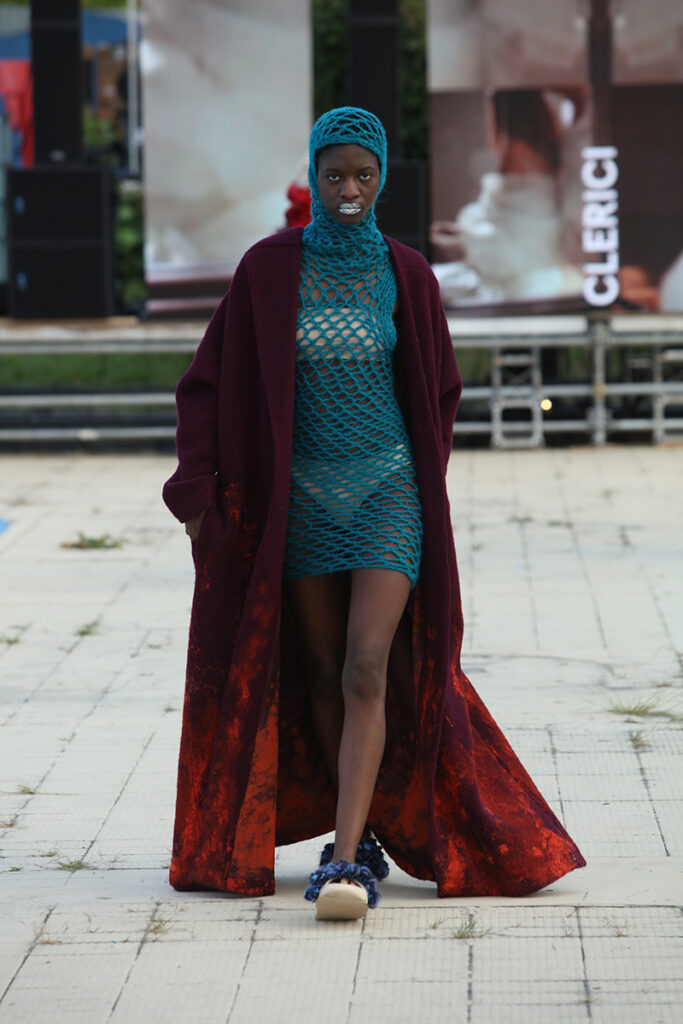 Divided into two different graduate fashion shows, one in Milan and one in Rome, for presenting the final collections of the 3-years Fashion Design course students of both the cities. As usual NABA, Nuova Accademia di Belle Arti distinguished itself for the great creativity not only in the outfits's style, but also in the method to present them. Coreography, location, even backstage and students became part of the story, to involve the public into a real vision, not just a simple and normal fashion show.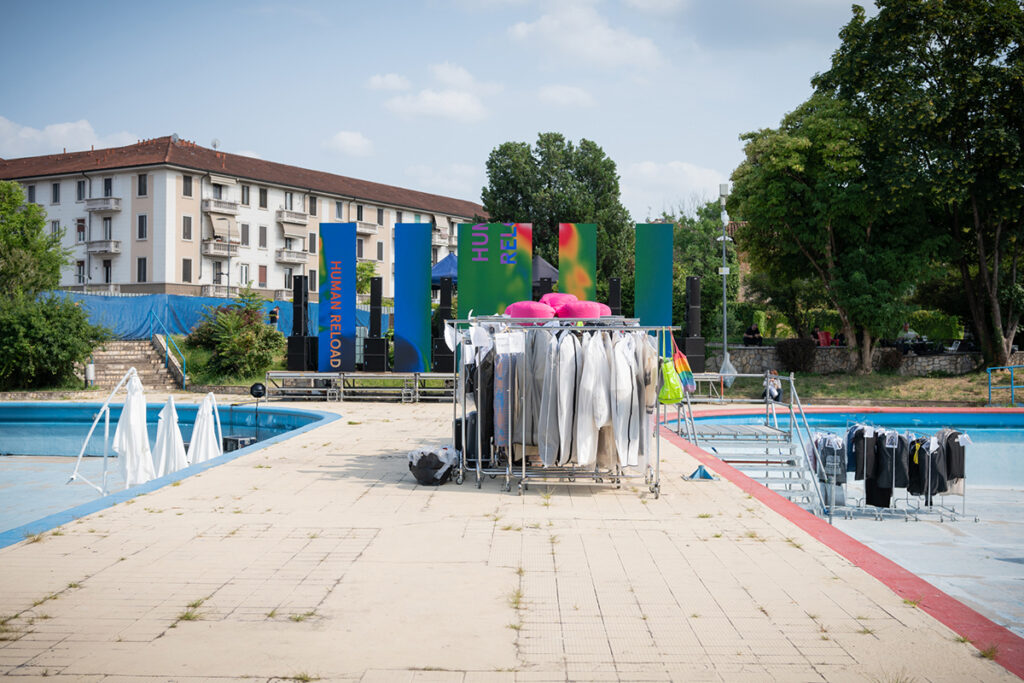 The last 29th June 2023 at Centro Balneare Argelati in Milano, the important fashion school presented "HUMAN RELOAD. NABA Fashion Show 2023 – atto primo" with the collections of 30 students, in a very particular set that turned the two swimming pools into the perfect and unexpected stage for a performance which involved 120 models and dancers.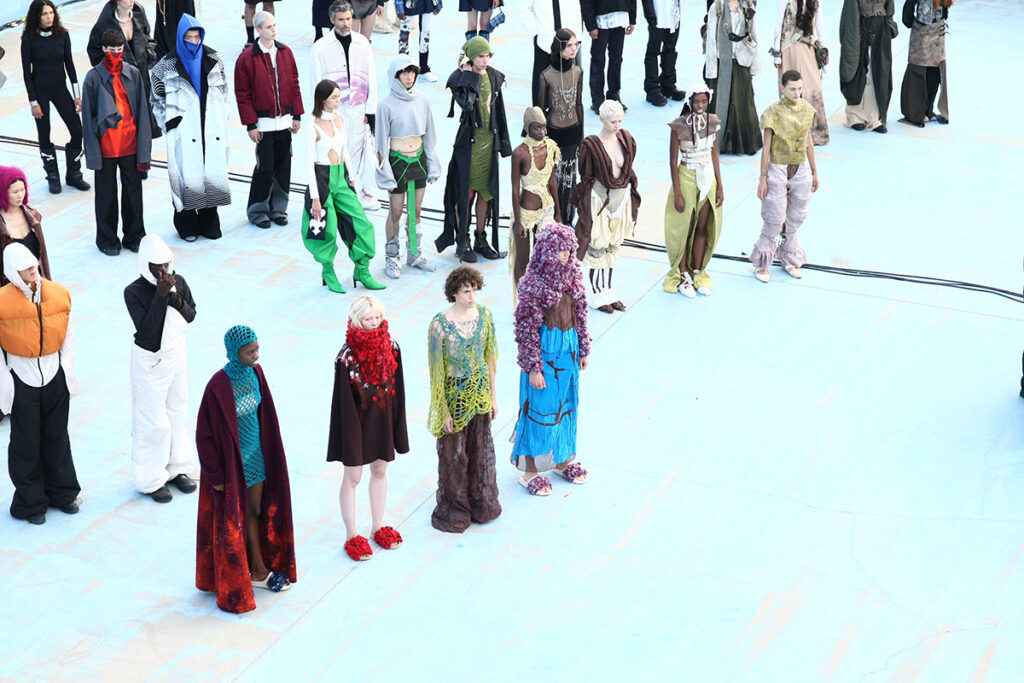 Here the names of the students: Hannah Andergassen, Mattia Barbadoro, Sofia Bianchini, Marica Bove, Kevin Brandi, Lucia Clerici, Edoardo Gabriel Cois, Mattia De Stefano, Matteo Frasca, Anastasia Giordano, Noemi Iacono, Matteo Iervolino, Nicola Landi, Matteo Loiurio, Francesco Pio Morelli, Sofia Muzi, David Alessandro Noblecilla Pena, Giovanni Alberto Nuzzo, Gaia Politi, Juri Prifti, Kevin Radaelli, Gianmarco Rossato, Virginia Rubini, Melissa Russo, Giorgia Scaminaci, Gianmarco Signorelli, Gianfranco Tittarelli, Victoria Untilova, Fabian Rodrigo Zavaleta Gastelu, Alberto Zulian.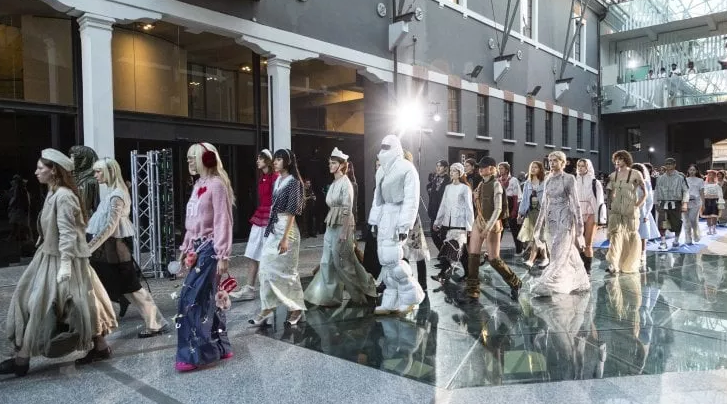 "HUMAN RELOAD. NABA Fashion Show 2023 – atto secondo", was insted the last 11th July 2023 at MACRO – Museo d'Arte Contemporanea di Roma, where the fashion academy presented the collections of 12 interesting young creatives of the Roman campus.
See Also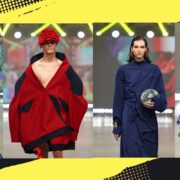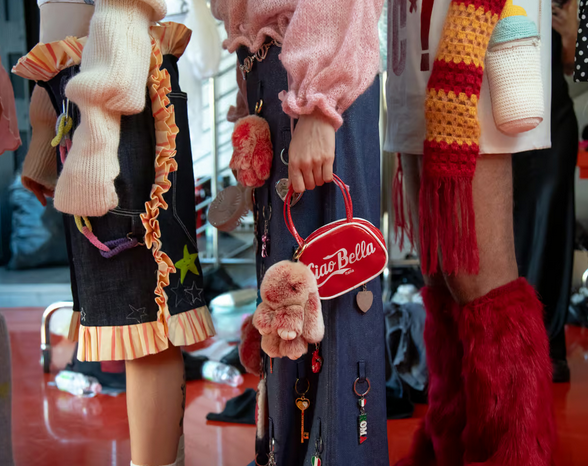 A perfermative fashion show in which the concept was interpreted with a futuristic approach intergrating the students' creativity with the museum spaces and proposing the outfits as expressive media to communicate the interactions between body and environment.
Here the names of the fashion design students involved: Matteo Battisti, Luca Colarossi, Gabriele Conti, Chiara D'Arrigo, Federico D'Angelo, Giulia Fiasiello, Beatrice Grisanti, Ester Ludovisi, Alessandro Meli, Caterina Pelliccia, Carolina Popa, Flavia Romano.