Two events at Alcatraz Milano for presenting the graduate collections by the students of Ferrari Fashion School.
Central focus of the work of the students of the prestigious fashion academy Ferrari Fashion School once again was the theme of sustainability, even more important for the future generations of young fashion designers who take great care of the impact on environment and even more on search of new design and techniques for being more sustainable.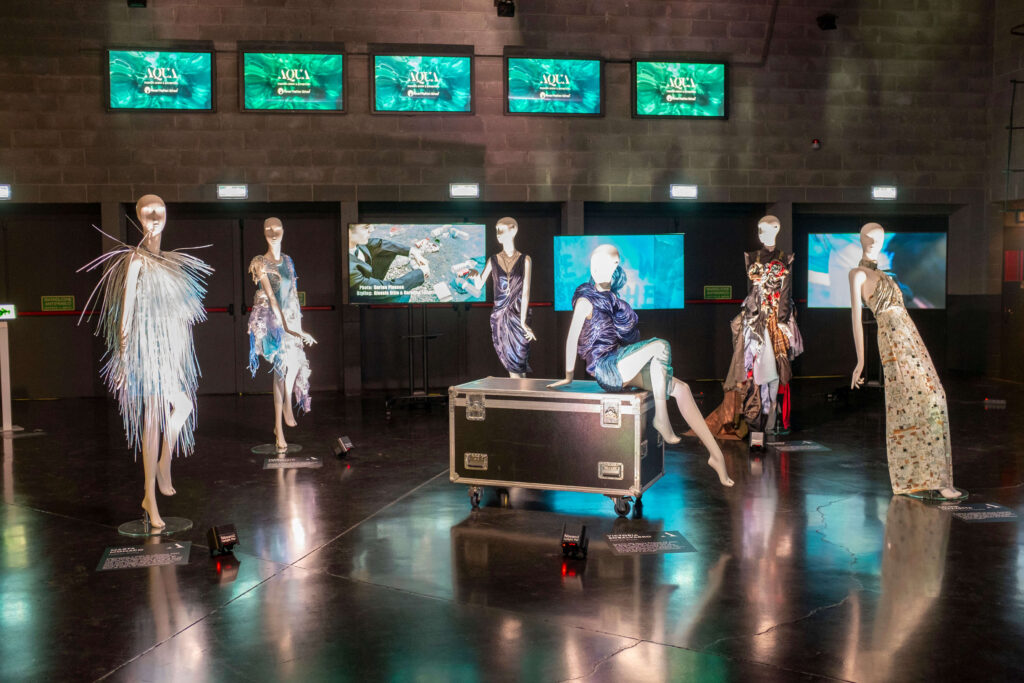 "AQUA", the enchanting fashion exhibition and graduate fashion show held at Alcatraz in Milan last 29th June, was more tha a simple show of outfits on catwalk, but a real representation of the great research that the fashion school is bringing forward to to alline the fashion system in the binary of sustainability and zero impact.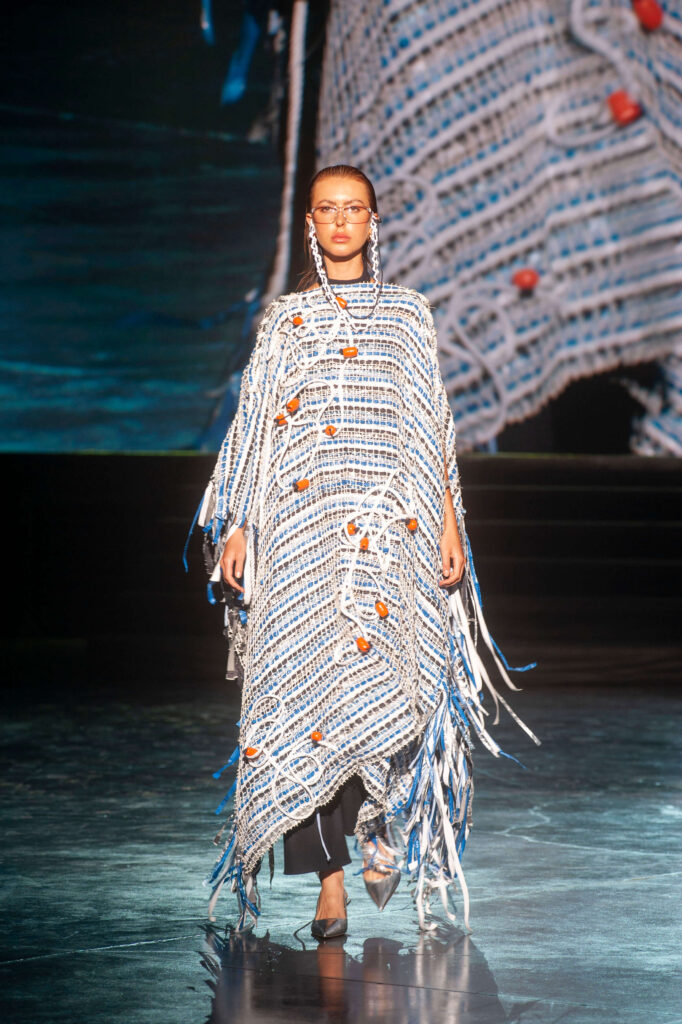 The importantce of saving water into a model of a circular economy is now fundamental for these young fashion talents. AQUA represents through beautiful shapes and floating fabrics the movements of ocean waves, the reflections of water, the smal beauty of rain drops, the many transformations that water can have transforming it into crystals or snow.
See Also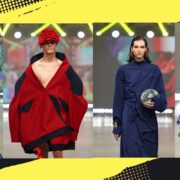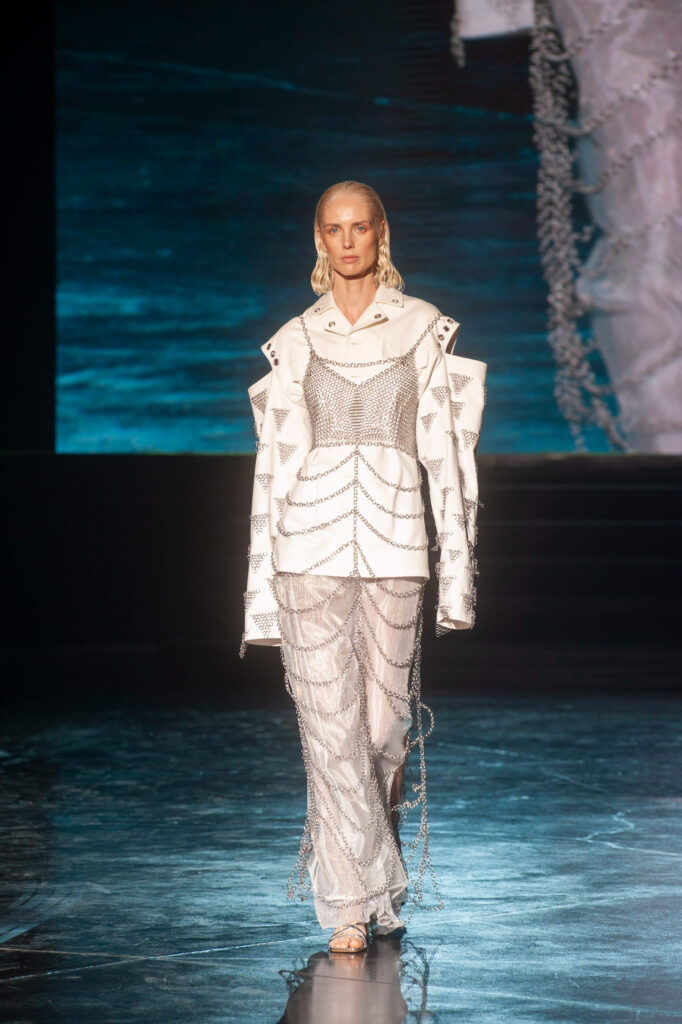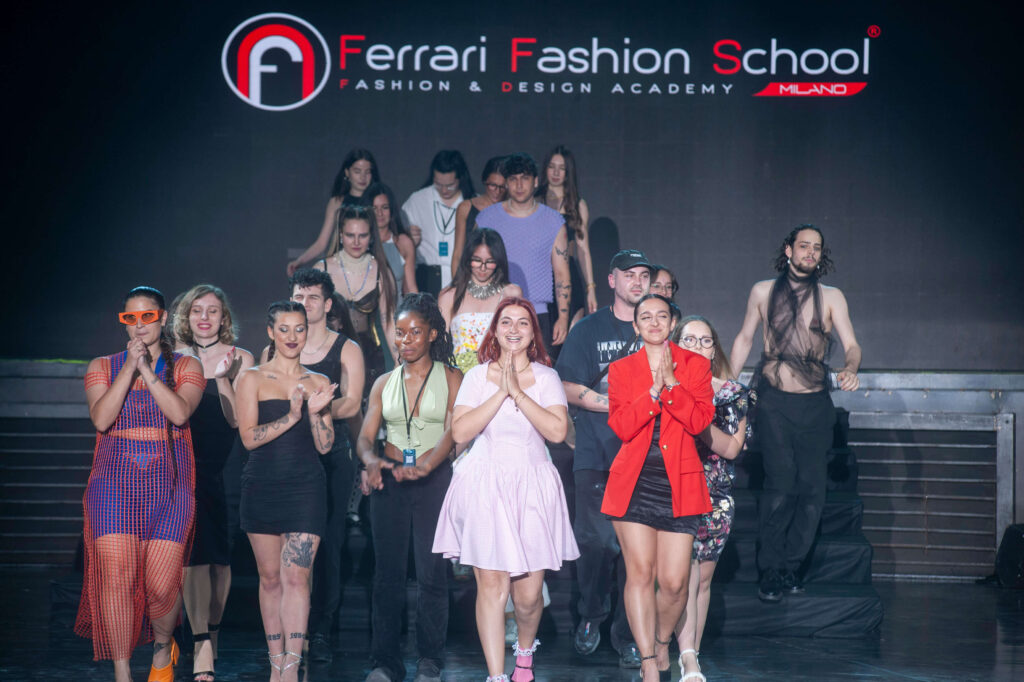 On catwalk our special reporter Niccolò Mazzon, from the first row, had the possibility to admire interesting fabric manipulations recalling shapes and colors of crystals, almost liquid effect fabrics surrounding softly the models' bodies, many shades of blue and watercolor prints, games of ruffles representing waves and soft shades given by transparencies and velvet touches.