Two young fashion designers coming from one of the best Italian fashion schools share with us their experience, inspirations and dreams in this double interview in occasion of their presence at "Eyes on Me" by Milano Unica.
Gyurin Na and Seongsu Kim are just graduated at ISTITUTO SECOLI, one of the best Italian fashion school renowned internationally for the top-quality level of its courses in fashion design and especially patternmaking and tailoring. In fact is not a case that hundreds of young aspiring designers every year come to attend the school from all Asia, in particular from South Korea, Japan and China, and that Istituto Secoli opened in 2016 another headquarter in Guangzhou.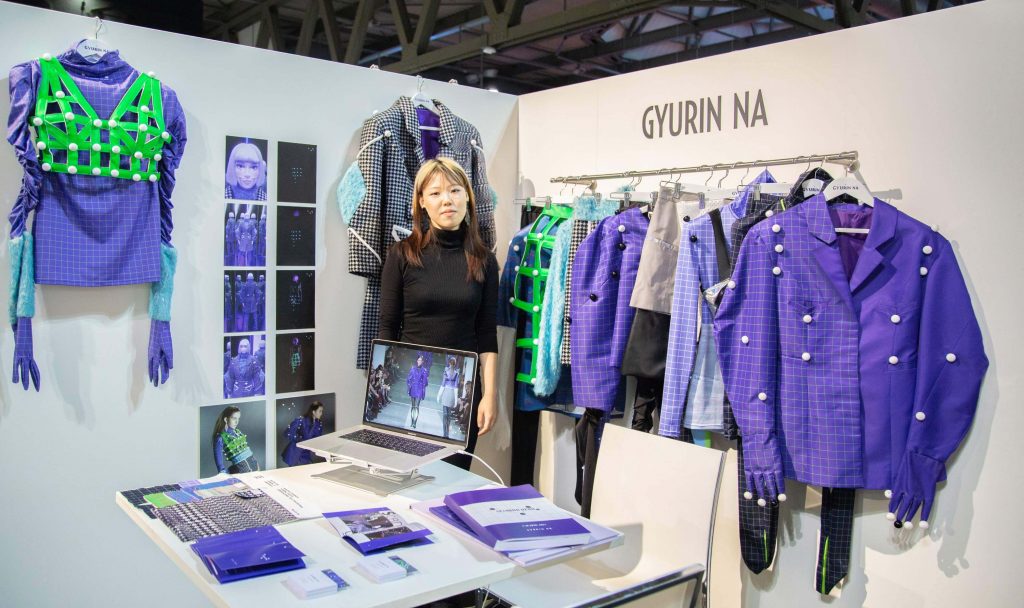 The excellence of the Secoli's method is a well-known fact and it's even more clear having the occasion to have a closer look to the results obtained by its students, as I had this week during Milano Unica in the exhibition "Eyes on Me". Perfection is the keyword to understand the value of the young designers coming from this important school. That's why I decided to better know their stories and their collections, that I've already seen as "Designer To Watch" at Fashion Graduate Italia, through this double interview, in which they both answer to the same questions, giving a personal interpretation of their experience and visions.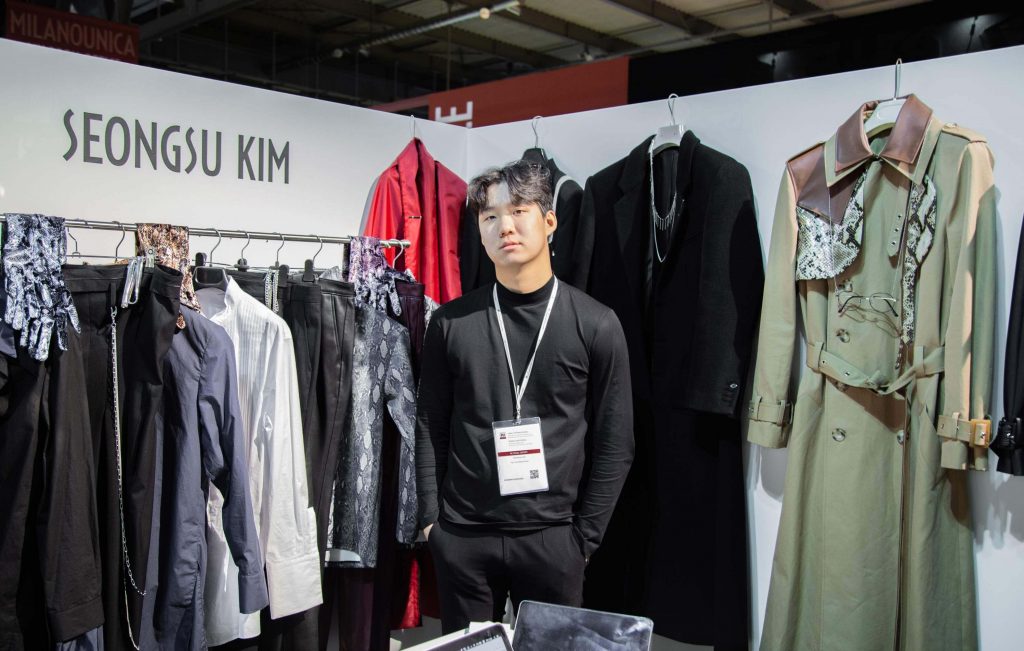 You attended Istituto Secoli to become a fashion designer and a patternmaker. What are the best lessons you learned from your teachers?
Seongsu Kim: It's totally different because when you learn pattern making you realize it's more important to create an item in your mind so while I start with the design I also do the paper models, etc… I think it's really important because when a designer cant make pattern making he has to explain a pattern maker what kind of model he wants, the details,..  if the designer can do pattern making he saves time and the work is done in less time.
Gyurin Na: The biggest thing I learned at Istituto Secoli is "diverse perspectives". Because the course trained me profoundly as a designer, as a patternmaker and also as a dressmaker. So It helps me to work in more creative and productive ways.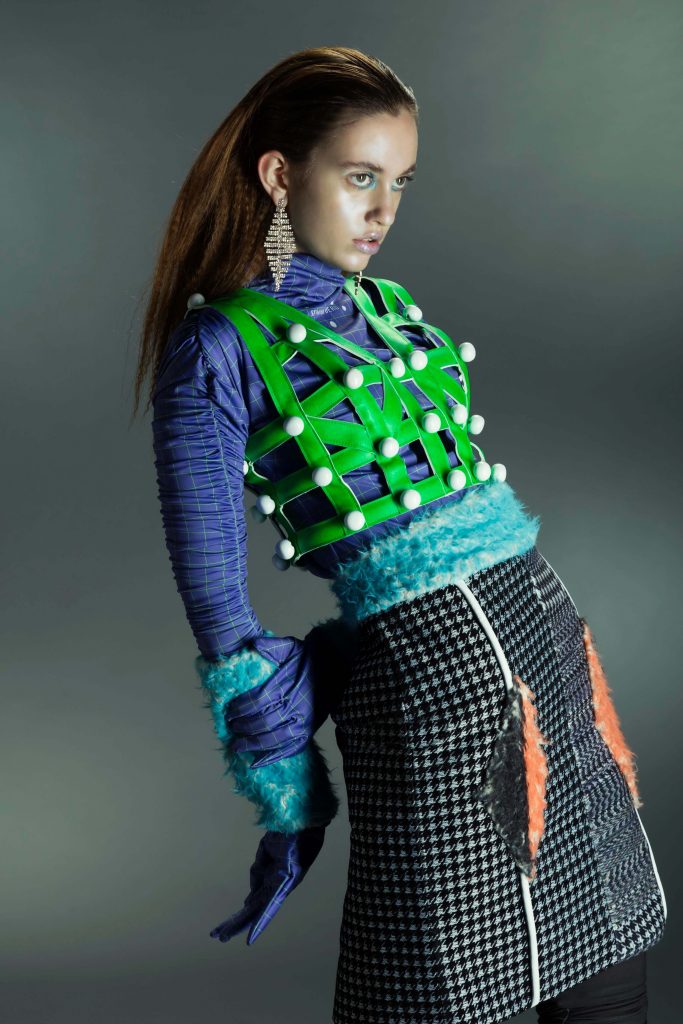 What are the main differences between Italian style and the style of your country of origin?
Seongsu Kim: I think in Korea it's more about fast fashion while in Italy they keep a more classic style
Gyurin Na: I'm from Seoul, South Korea. I think that many Koreans enjoy casual and street fashions. On the other hand, Italians seem to like more modern and classic styles.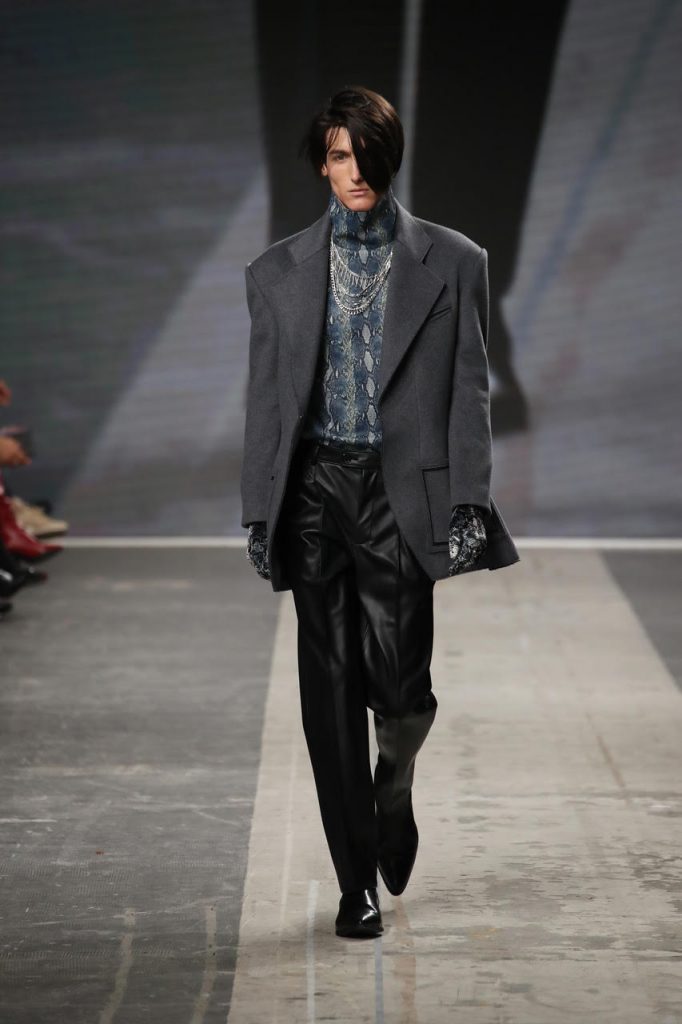 What's the inspirative theme of your collection?
Seongsu Kim: Inside me there's always an ideal muse, I mean when I design I imagine my muse to wear my clothes
Gyurin Na: My collection "SEMBRA VERO" which means "seems real" is inspired by the virtual world especially its evolution that generates what is virtual, almost identical to what is real.
Which kind of fabrics were used to create the collection?
Seongsu Kim: Heavy wool, cotton, satin, poplin, cashmere, leather, jersey, velvet
Gyurin Na: I love experimenting with various fabrics together. I used many kinds of synthetic fabrics like lycra, faux leather, faux fur, PVC, neoprene. And I used fabrics with patterns like Houndtooth and prince of wales. I also utilized these fabric patterns to recreate my pattern prints for the collection.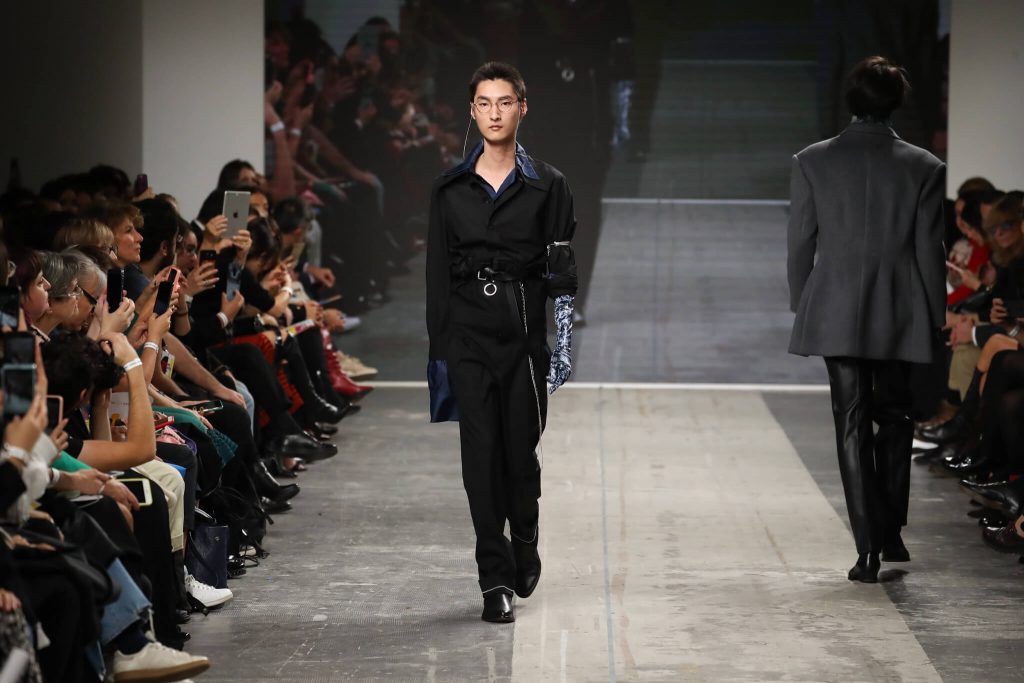 Your collection was showcased at Fashion Graduate Italia and now at Milano Unica. What do you think about these kind of events?
Seongsu Kim: This is for sure a really good opportunity for young designers, who just graduated from school, during fashion graduate event I could did my very first collection. This time I'm here at Milano Unica exhibition for 3 days to show/expose my collection to people who work in the fashion field. So I'm really honoured to be chosen for the exhibition which is a big opportunity for young designers to grow.
Gyurin Na: It is absolutely amazing!  As a recent graduate, It can be hard to showcase my work to a wider audience. So I am very grateful for these opportunities and the supports for people that are just starting in the fashion industry.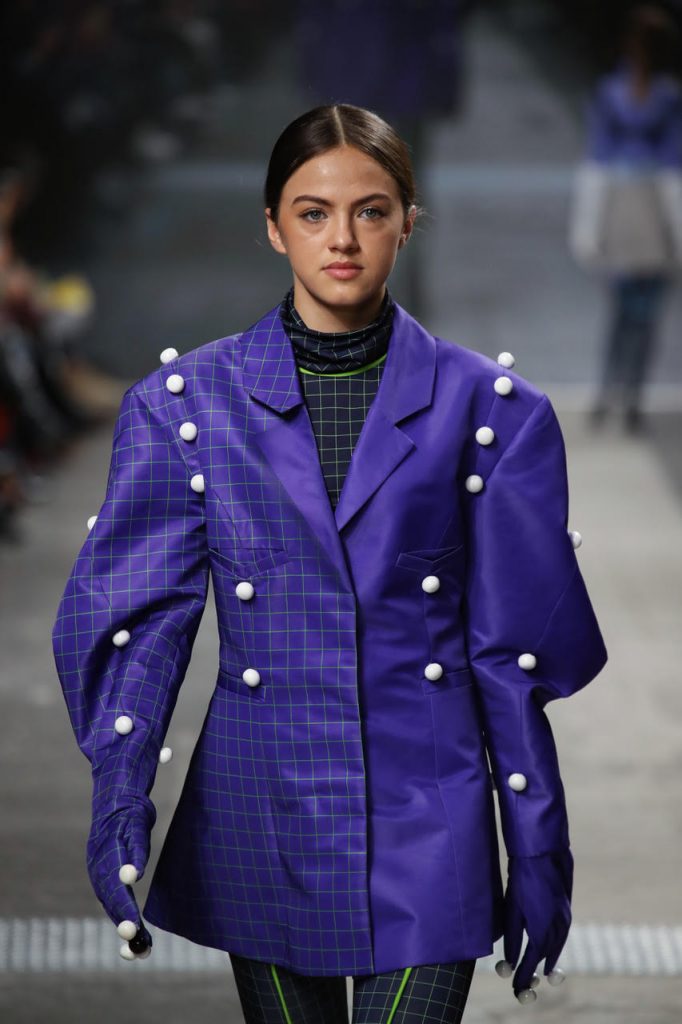 What are your next projects for the future?
Seongsu Kim: I want to work in Milan, because Milan is a powerful, important, international city of Fashion.
Gyurin Na: I love to work with themes related to our daily life and to our life in the near future. I would like to continue creating ready to wear collections with these new ideas.