10 young talented fashion designers showcased their capsule collections during the last event dedicated to fashion schools.
A beautiful fashion movie, set in a natural landscape augmented by virtual reality, introduced the collective fashion show of the Ferrari Fashion School students in the last day of the event Fashion Graduate Italia. A short film that revealed the great level reached by the students of this Milanese fashion school, that is becoming even more important in the field of fashion education thanks to the validity of its teaching method.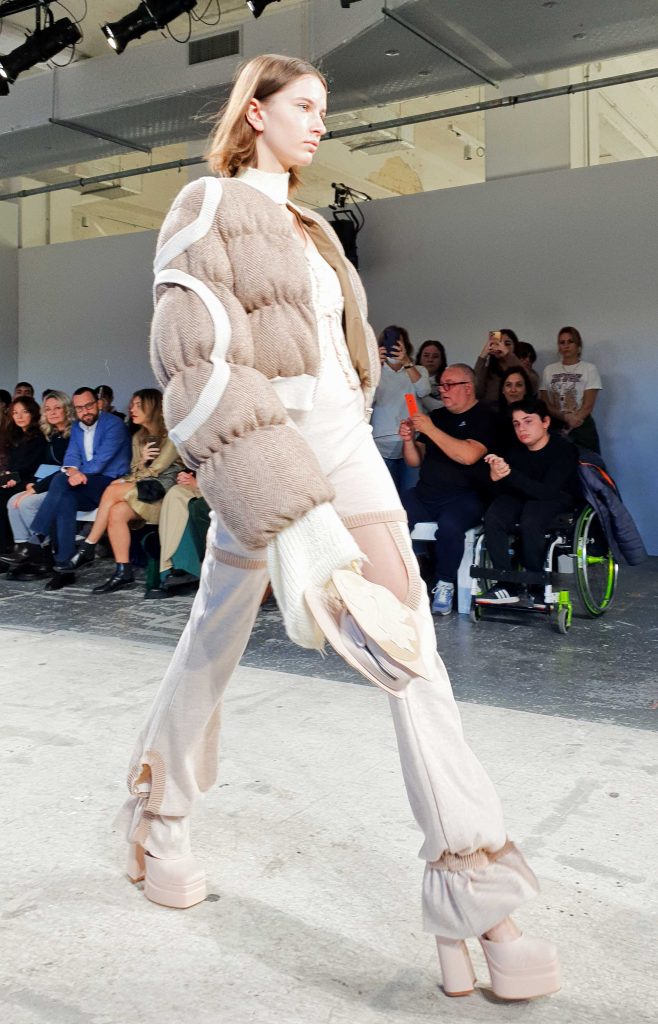 "Metaversi" is the title of the collective graduate collections that mix different sensitiveness and aesthetics. We've seen many interpretation of padded fabrics. We go from the gentle enhancing of the female intimate body parts brought on catwalk by Ilaria Scanavini, to the oversize blancket and short capes mixed to chunky knit created by Veronica Dell'Oca.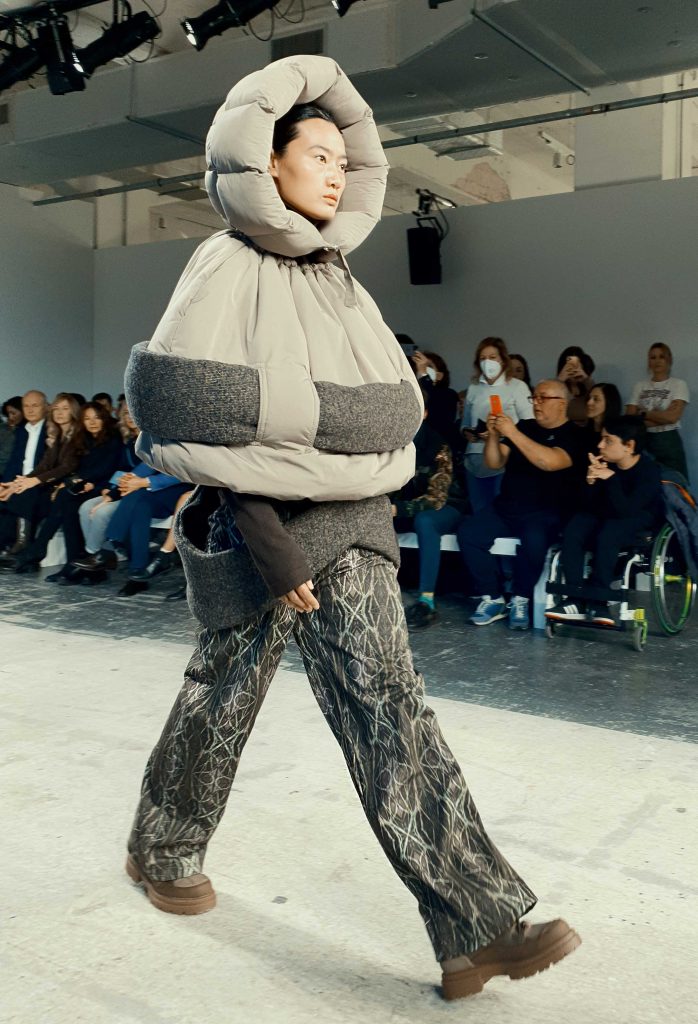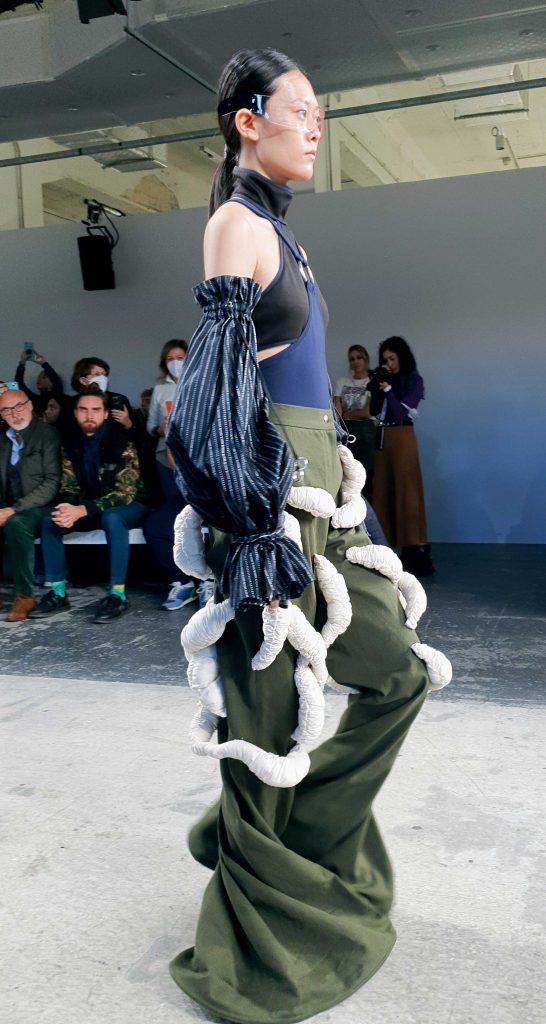 And also from the long padded sleeves alternated to draped pants, garters and naked parts of the outfits by Michela Foiano, up to the incredible over-padded 3-D surfaces that surround the body like bubble-wrap or exposed organs in total black in the collection by Miriana Tamagno.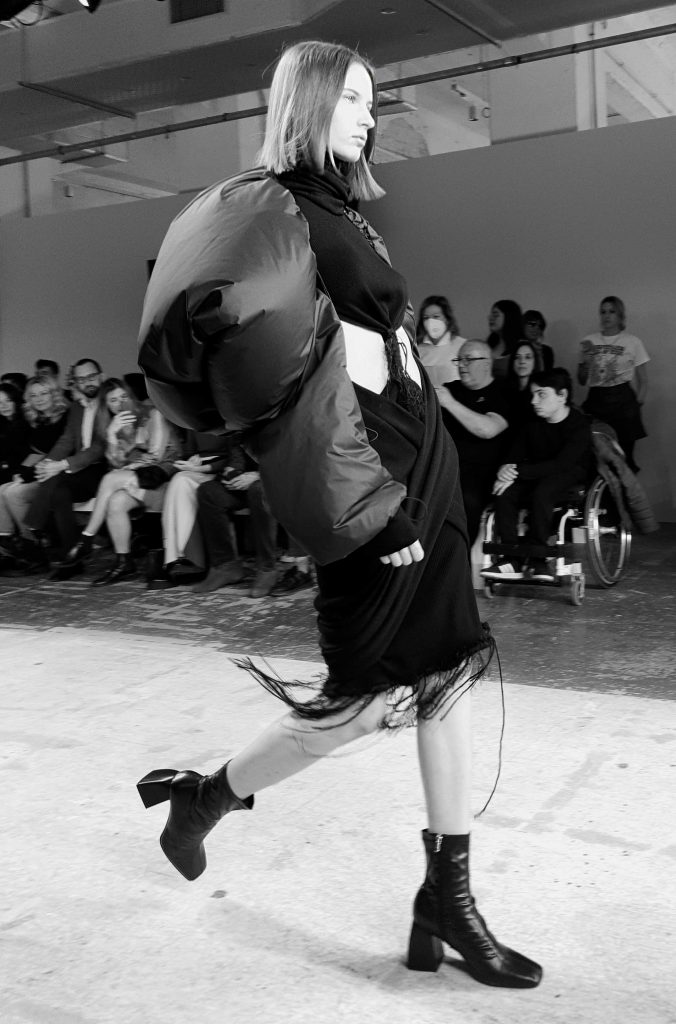 Three-dimensinal shapes investigated also by Filippo Regnani in its bold and captivating collection decorated by studs, puffed gathering and eco-fur.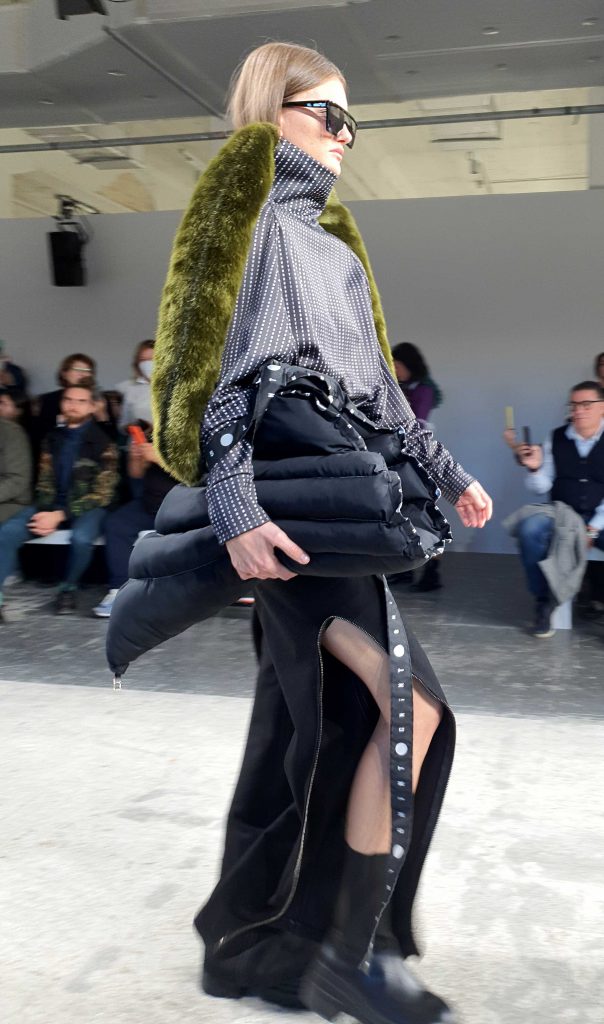 Bianca Tosa intertwines red cords and stitches around the more feminine and sensual women's bodies, halfway between bondage and a more deep sense of protection against the soul and physical wounds.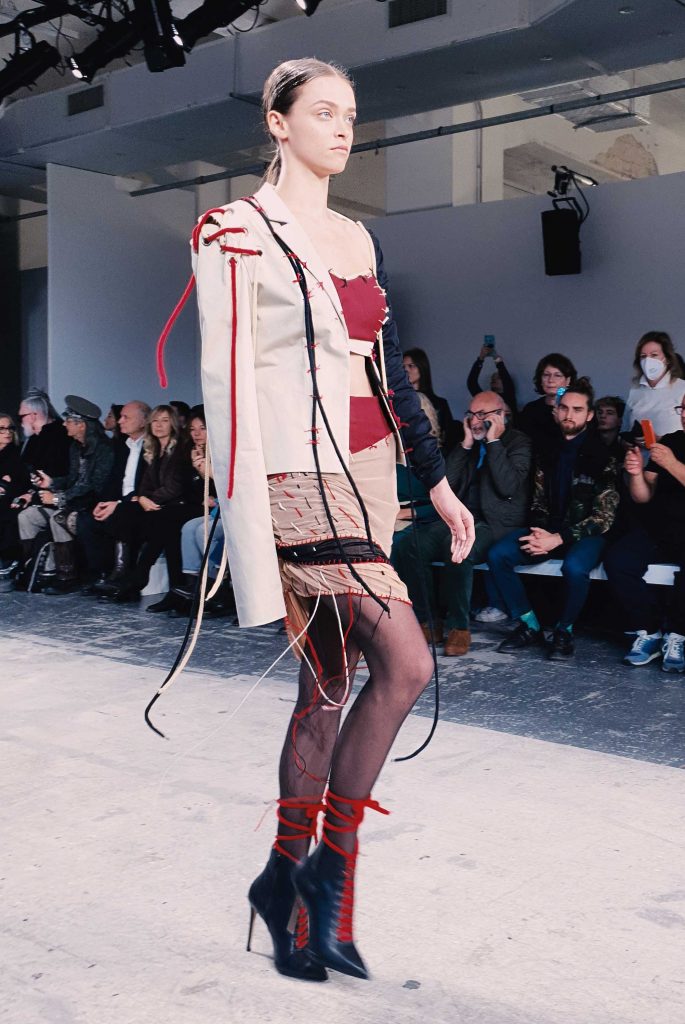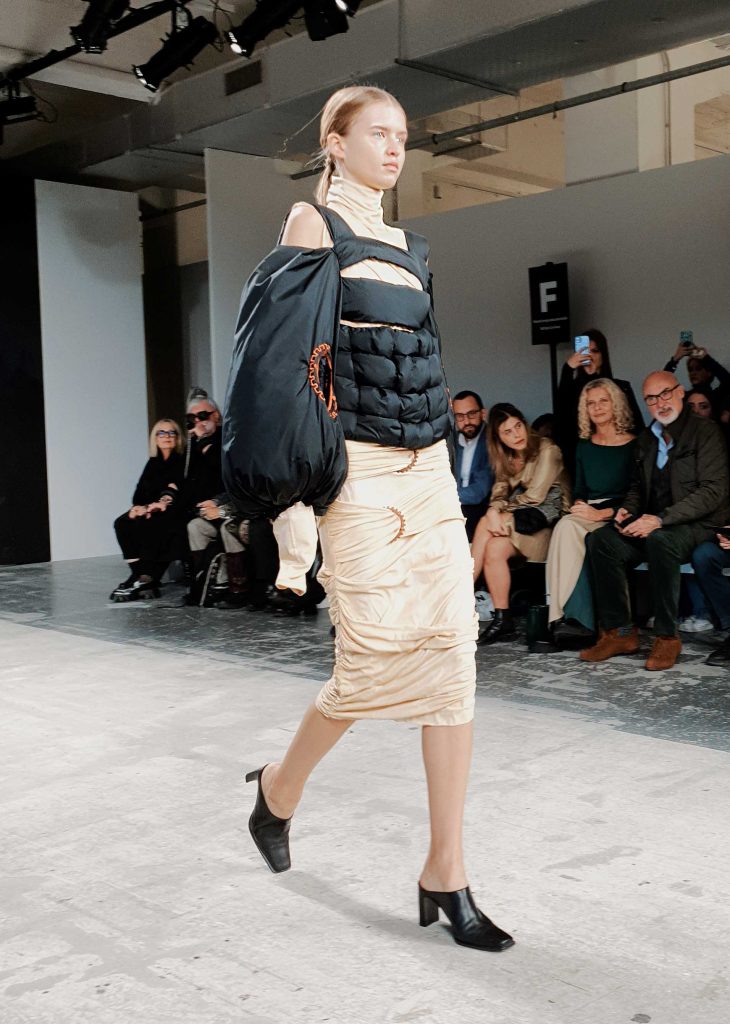 Martina Verrillo reinterprets with a contemporary touch some elements from the past, like the puffed sleeves, mixing them with wool nets, while Alonso De La Parra brought on catwalk a modern biker with helmet and eco-leather jackets.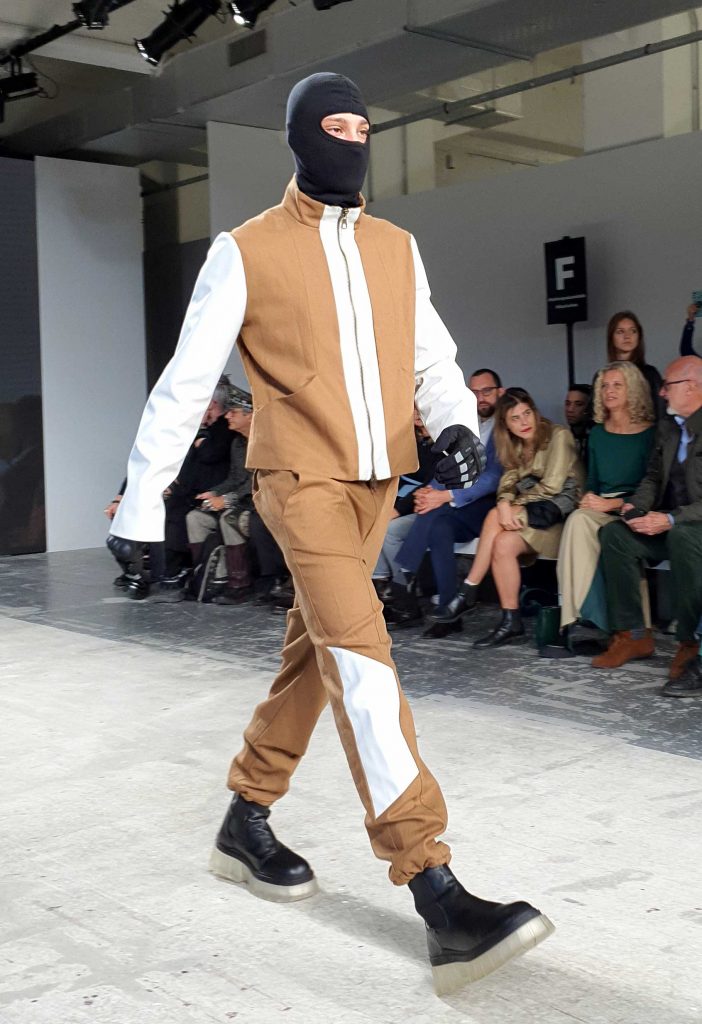 Emanuele Ludwig Schluderbacher, in collaboration with UMA Milano, gives a breath of freshness to the show with his colored and vivid knit outfits cheered by giant flowers and messages of peace.