On 6th March 2023 Satisfashion event returned in the city of love for the Paris Fashion Week for celebrating the talent of many young emerging fashion designers in the amazing scenario of the American Cathedral in Paris.
Satisfashion is an event created for experiencing pleasure and delight given to us through fashion. The show gatheres each edition international designers and creators. This season, in Paris, nineteen designers and brands presented their newest collections, including two collectives, among which we've seen on catwalk the creations of TFP Talents' designers.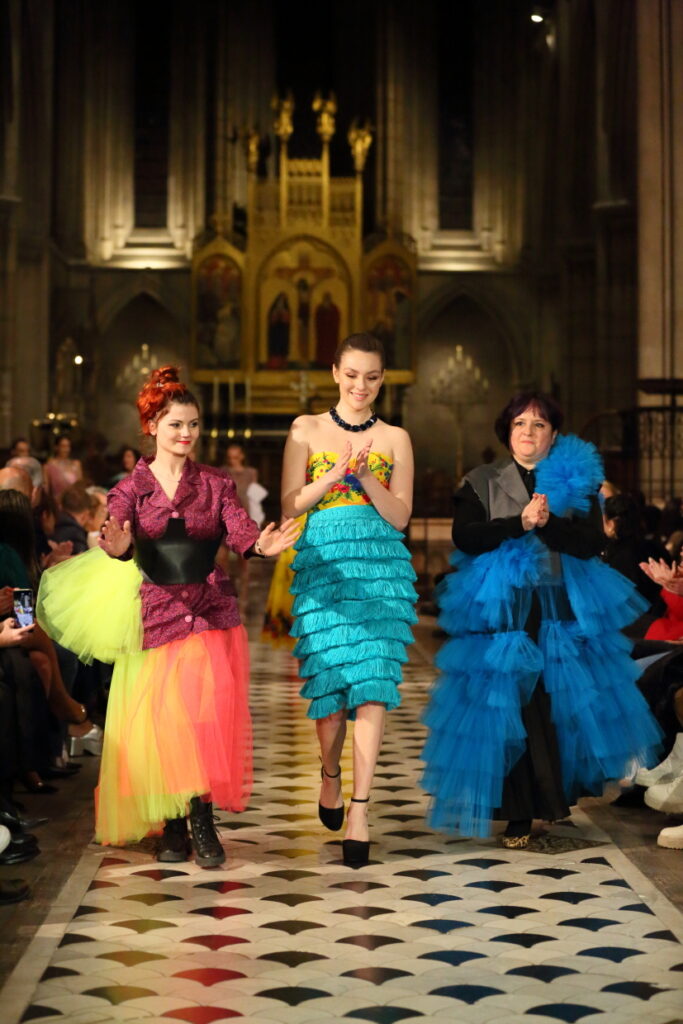 All this in one evening full of beauty of fashion and design. The fashion show, divided into three blocks, showcased collections of diverse styles and techniques. This extraordinary assemble gave the spectators a review of current fashion tendencies.
Satisfashion Paris 2023 presented:
Emilio Bonadio and his poetic and powerful creatures who seem came out from a mythological era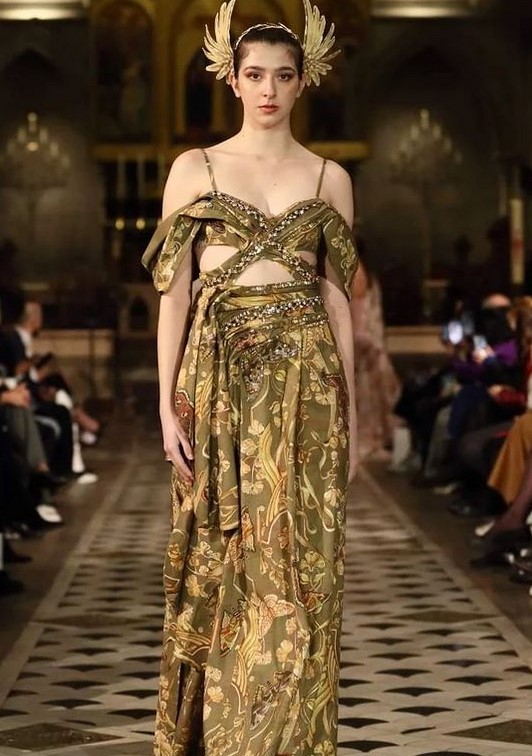 Oksana Schlee Keil, with her flamboyant evening gowns rich of floral decorations
The elegant evening outfits by Maria Giovanna Costa, decorated with beautiful fabric manipulations
Magdalena Arlukiewicz, and her very interesting mix of chunky knits sweaters and tulle skirts, matched with the sculptural jewels by Aleksander Gliwinski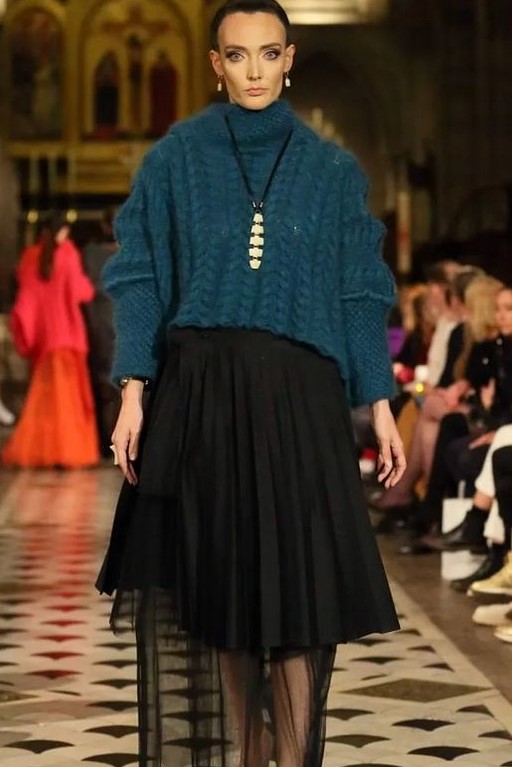 Kawala Surma and her stunning giant digital prints, teamed up with the interesting bags by JCidel
Angelika Kauffmann, who worked on the volume of 800's century style sleeves
Natalia Ślizowska, who brought on catwalk a very beautiful collection inspired by Marie Curie and the Nineteenth Century dark imagery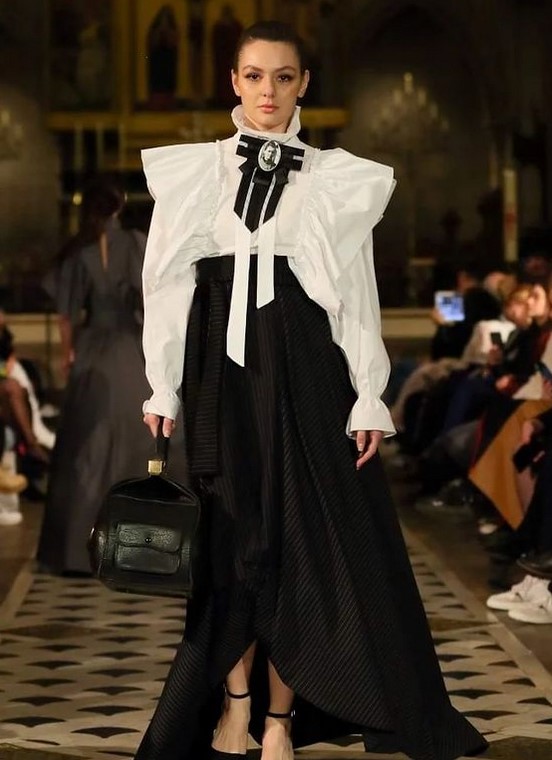 Nargiz Salwa, who presented a modern and very elegant woman who loves minimal shapes combined with contemporary colors and textures
Alosza by Alicja Gorczyńska, with her vintage inspired collection that plays with solid colors matched to landscape and polka dots prints
Barbara Cały, plays with recycled materials for creating metallic enlivened surfaces
Kamila Froelke, who showcased her romantic and classy bridalwear collection
Irina Tyrchik, with her avant-garde collection that worked on messages, giant letters, overlapping and particular shapes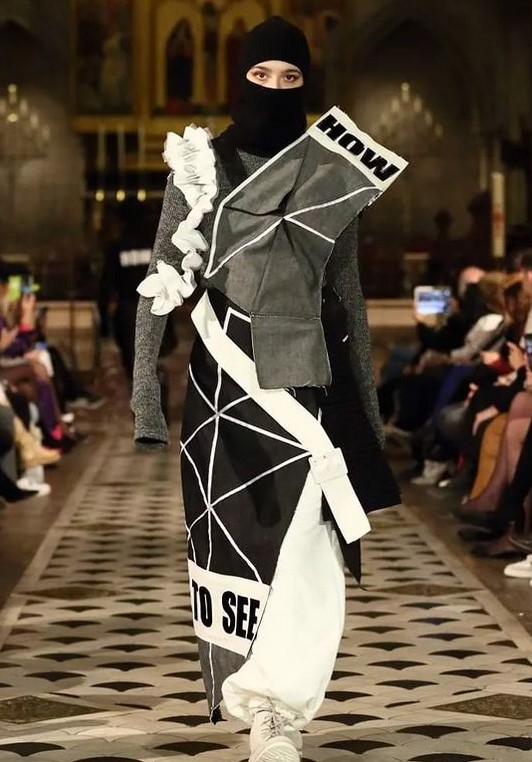 Odzieżowe Pole, with a contemporary minimal and chic womenswear colelction enhanced by a delicate color palette
Venera Sonmez, who borught on catwalk a capsule collections rich of fabric manipulation
Angelika Ożdżyńska, with her shining, elegant and contemporary collection perfect for the evening style
Alwaysupportalent by Flavia Cannata representing the collective group of young talents Alessandra Aiardo, Chemi Akutami, Chiaki, David Sirota, FRSN, Kharm Design, Luca Giannola, Maiko, Meaornamenta, Nobahardesign, SY&VIE & Sofia Bilyk
TFP Talents by The Fashion Propellant creator Elisa Gibaldi representing the elegant and luxurious collection of the Italian emerging brand Andreana Bono, the colorful African style rich of history of the new brand My Sweswiand the modern vision of powerful women by the Ukranian fashion designer Kate Razz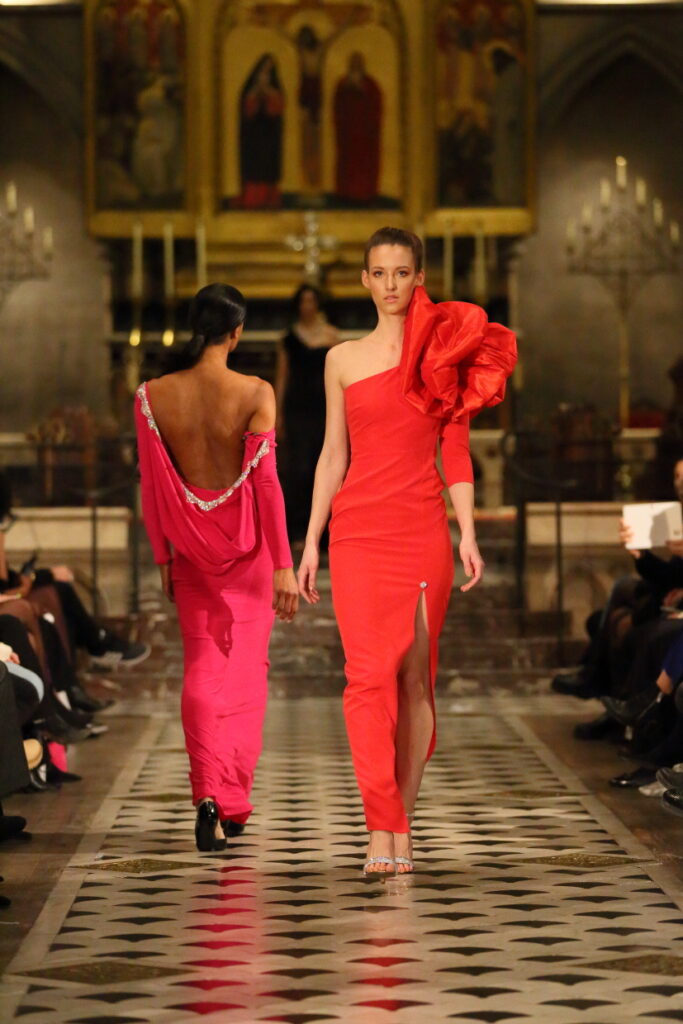 The organizator and creator of Satisfashion Paris is Mystyle-Events, German based fashion agency with Polish and Ukrainian background, run by Kasia Stefanów, strongly standing for the promotion and popularization of designer fashion on the global market. Before returning to Paris, Mystyle-Events organized, with great success, fashion events in main fashion capitals and key cities including Milan, Berlin, Rome, Lviv, Monaco, Warsaw and Dubai.