The fashion platform TFP Talents shined the spotlights on some of its best Italian and International emerging designers at the Milan Fashion Week of February 2023 with the successful event "THE CLOSET".
25 young designers and emerging fashion brands coming from across Italy, Brasil, Dubai and Africa, 11 super stylish Influencers and a talented team of styling and photography students, hair stylist and makeup artists. A perfect recipe for a 2-days event dedicated to the new generation of fashion and communication.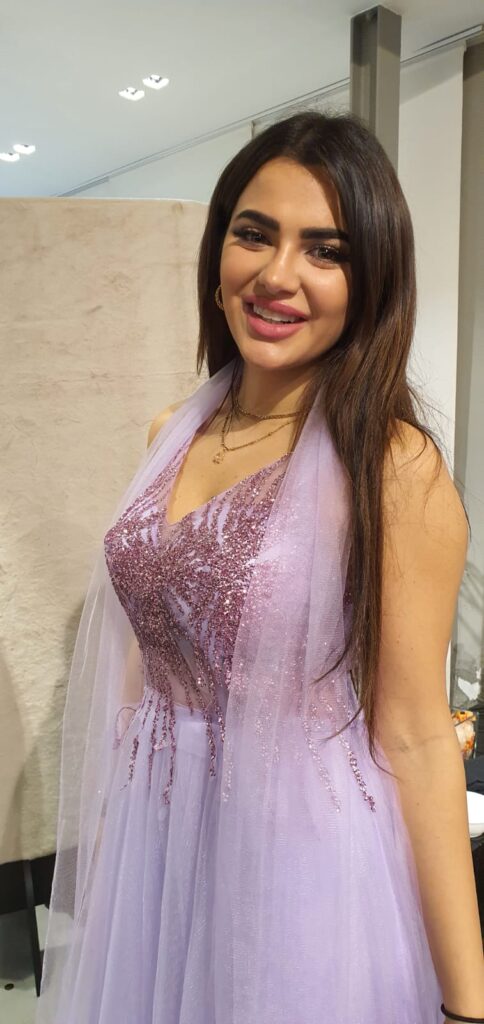 The last 24th and 25tth February, during the Milan Fashion Week, these young talent showcased their collections in the luxurious spaces of the showroom Show-Hub Milano , having the gret opportunity to see their creations worn by 11 enchanting and beautiful Italian Influencers and Content Creators: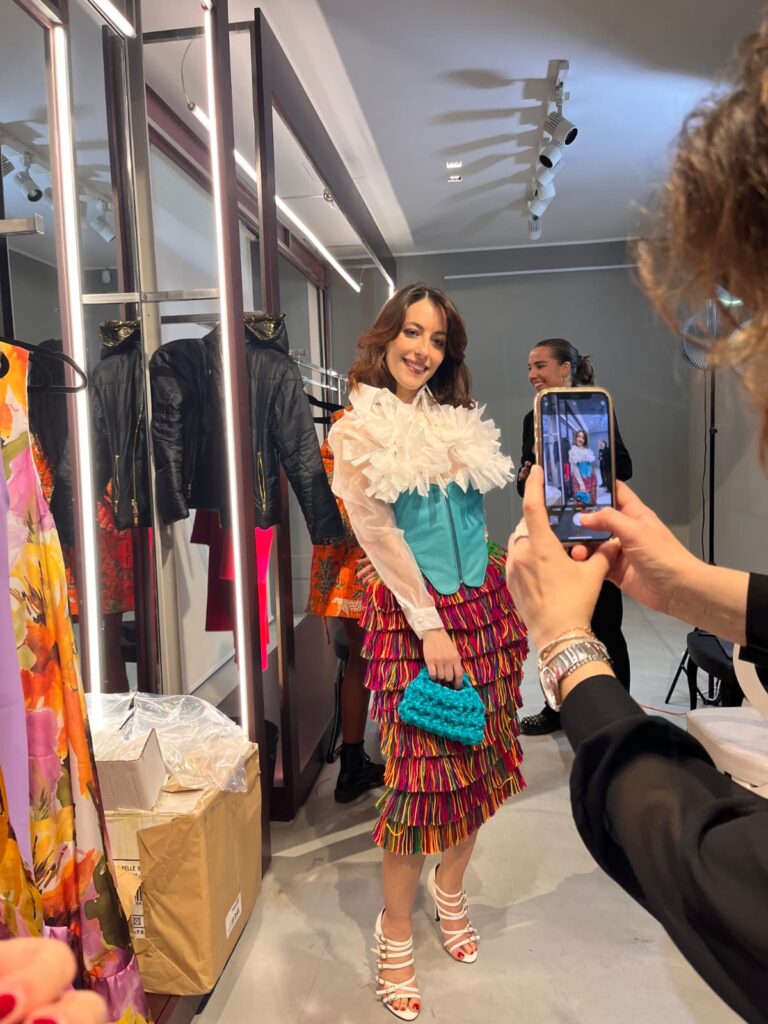 Jessica Amendola (Official Presenter of the event), Kate Cavaliere, Alessia Pasqualon, Eva Bolognesi, Fabiana Mattuzzi, Fabiana Russo, Marie Biondini, Marta Torre, Niccolò Mazzon, Samuela Grillo and Stefania Secci (soon we'll publish their interesting interviews,so stay tuned!)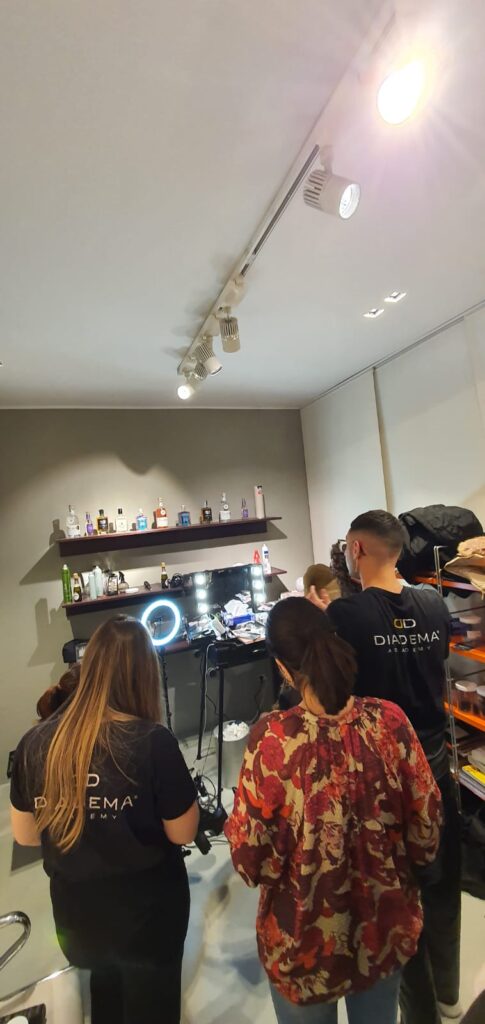 To create a strong synergy between the various fields of fashion and communication, THE CLOSET event staked everything on the creativity of young people. So the garments and accessories of the designers who took part in the event were creatively mixed in an editorial shooting carried out in collaboration with the talented stylists (Greta Ferrari, Marta Monaco, Maria Lattanzio, Camilla Valagussa and Sara Filiali) and photographers (Leslie Scholl, Laura Salerno, Leoni Jones and Luca Tesi) of the renowned fashion academy in Milan Ferrari Fashion School and creatively interpreted by the Influencers, with the makeup created for the occasion by the staff of the Diadema Academy (Angela Soleti, Daniele Cancemi, Margherita RAvot and Monica Tirelli) and by Michela Pezzutti of the Atelier della Bellezza.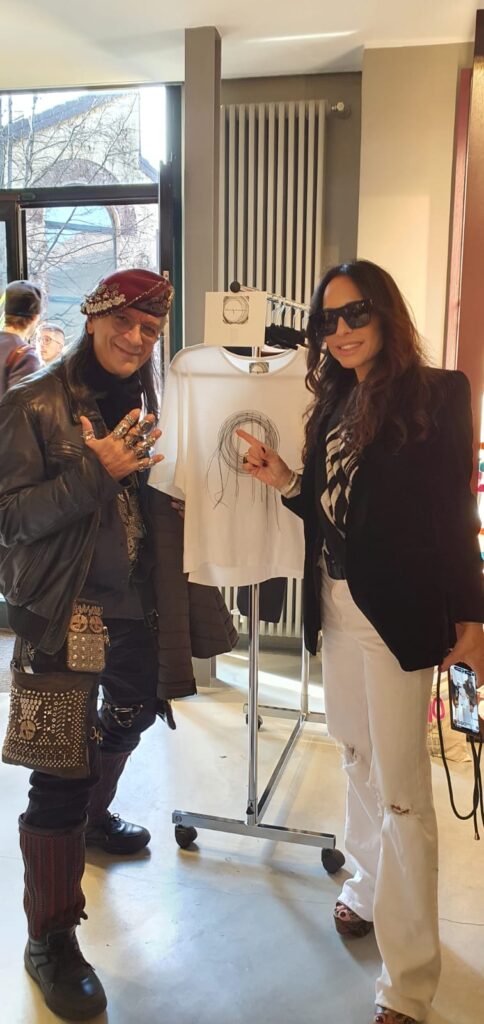 Other fundamental Partners of the event were SHOW-HUB MILANO, showroom where the event had place, CGM Luxury Experience, a concept store dedicated to emerging Made in Italy, Federica Pezzarossa Events, who collaborates with TFP for the event organization and Matilde Tonetti, who realized the event video.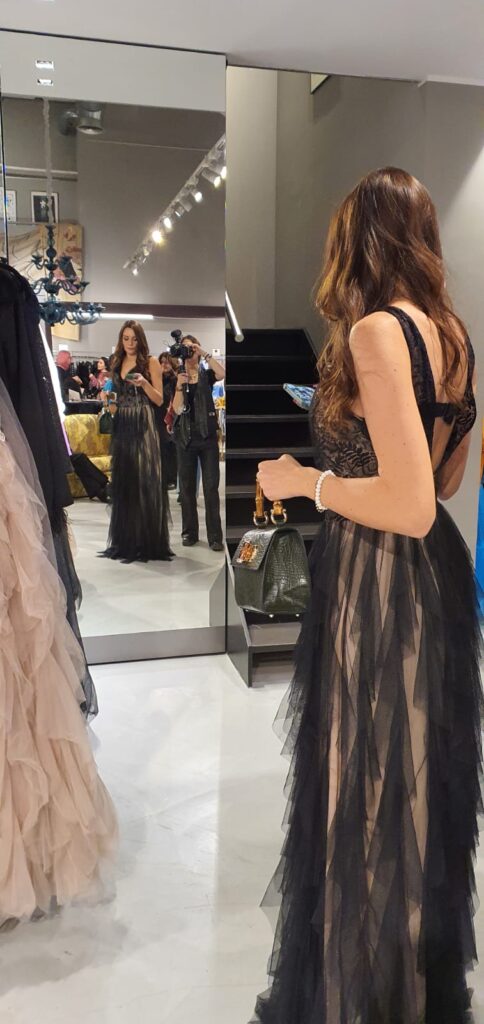 Real Protagonists of the event where the 25 emerging fashion brands that presented their collections during the exhibition:
● AIDA'S by Aida Aliaskarli, a sustainable and Slow Fashion brand that offers a minimal and avant-garde style underlined by a color palette dominated by black and neutral tones
● Alberto Maiorelli and his brand OTREBLA, born to give voice to an a-gender and super urban vision, which draws inspiration from the underground world and street style in particular garments with a strong visual impact
● ANDREANA BONO, a brand with a strong character and a highly recognizable style that wants to create an aesthetic world in which the pursuit of beauty is made up of many small pleasures, elegance and seduction
● ASIA CODEBUE is a young brand designed for women who want to wear elegant and comfortable, simple but at the same time original clothes that convey optimism and tranquility thanks to the soft colors of the fabrics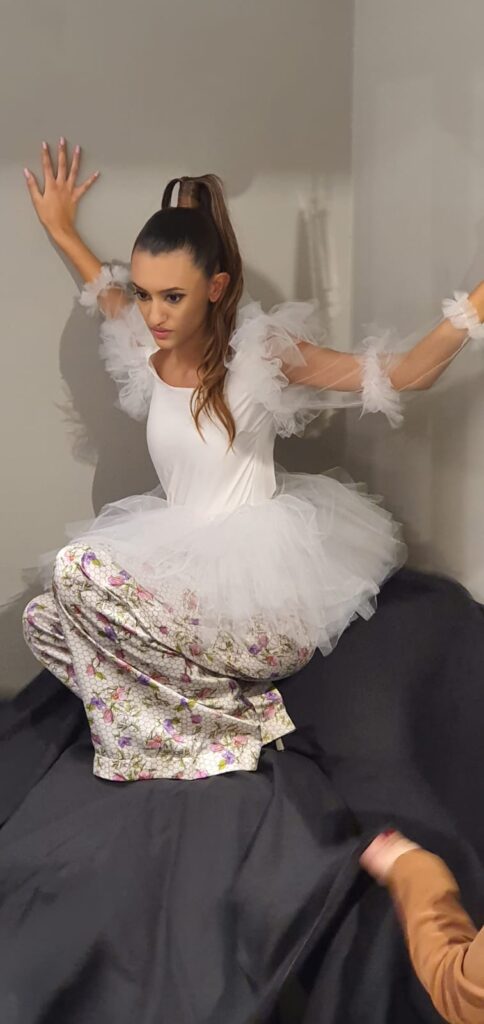 ● BLENX CODE is the brand of the designer Beatrice D'Alessandro, who believes in body positivity and in the uniqueness of people, who should always feel proud of who they are and the way their bodies look
● CHIARA MESSINA, young designer who, through experimentation, refinement and originality, wants to evoke timeless silhouettes crystallized in contemporary sculptures
● CINTHYA COSTA, Brazilian designer who brings the colors and decorations of her homeland into contemporary fashion made up of elegant day and evening dresses, sculptural shirts and multicolor pieces
● CLO CLO by Claudia Garraffa is a brand in which art, fashion and craftsmanship come together by mixing tradition and innovation through techniques and materials used that combine quality and sartorial tradition with the search for unusual fabrics and materials
● DIAPSO is the new brand created by the designers Giuseppe Iannone and Elena Caraccio, who offer a refined capsule collection with particular cuts and refined shapes, volumes and details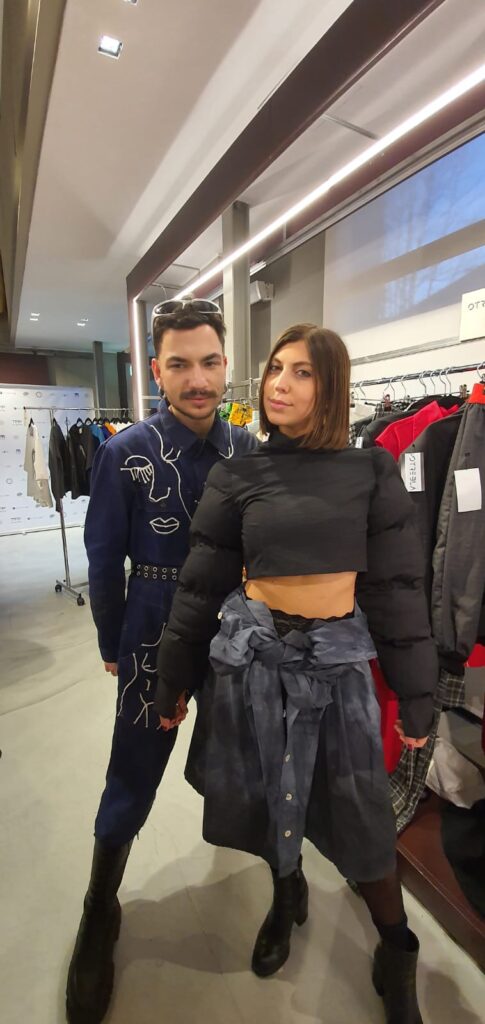 ● DON'T NOD by Rossella D'Urso and Paola Chierichella is a brand that was born with the aim of countering the critical aspects of fast fashion through a careful recovery of vintage and the search for sustainable fabrics and processes
● EMMA MIGLIORE permeates its collections with a sense of lightness and freedom that is evoked by the lines of the clothes, the colors of nature and the delicate floral prints that gently enrich garments that wink at vintage
● FEDERICO ROSSI, young Venetian designer who combines love for Haute Couture with the freshness of street style, in a collection that is romantic, sensual and captivating at the same time
● FIGLI DELLE STELLE is an emerging brand by Andrew Ghisini and Francesca Lunardini, whose goal is to give life to a personal and gender fluid vision of fashion and design, through the vision and testing of unique garments based on recycling, craftsmanship and tailoring
● GIULIA GARFÌ is inspired by the interiority of the human being reconstructed through metaphors and abstract themes, in a slightly Dark personal vision made up of oversize garments, soft fabrics, drapes and dark colors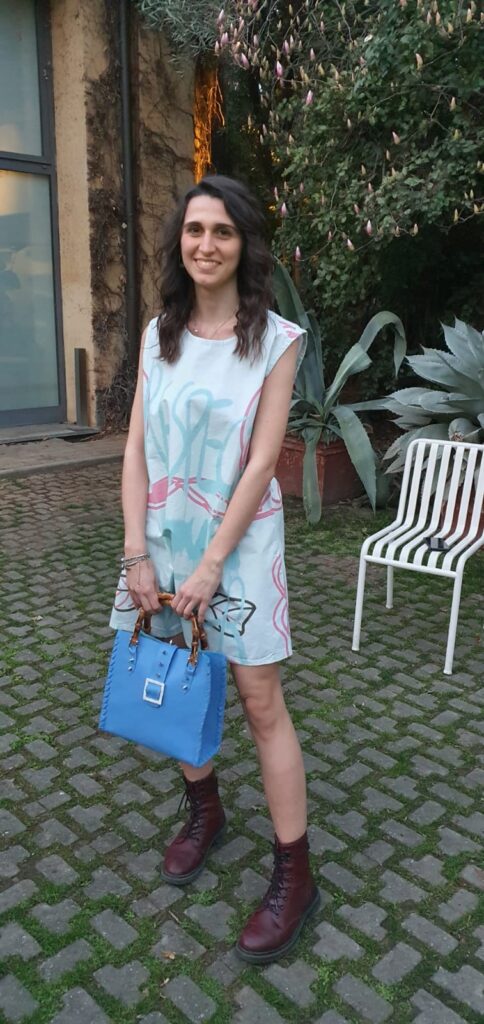 ● GIULIA IOSCO is a young jewelry designer and artist constantly on the lookout for all kinds of experimentation and artistic contamination in a continuous dialogue between pigment, material and body
● IVYGROOVY by Simona Agnello wants to enhance creativity and detail in all its expressions, through a bright and eccentric personality that wants to be a symbol of strength and femininity
● LORICO EYEWEAR, the luxury eyewear brand by Mattia Arrigoni and Riccardo Scrocco, is inspired by the splendor of Roman antiquity through powerful and provocative aesthetic visions that are expressed in geometric shapes of great impact
● MARTI is the brand of the young designer Vanessa Becker, which represents the free spirit, full of color and imagination, of passion and respect for a more sustainable and natural world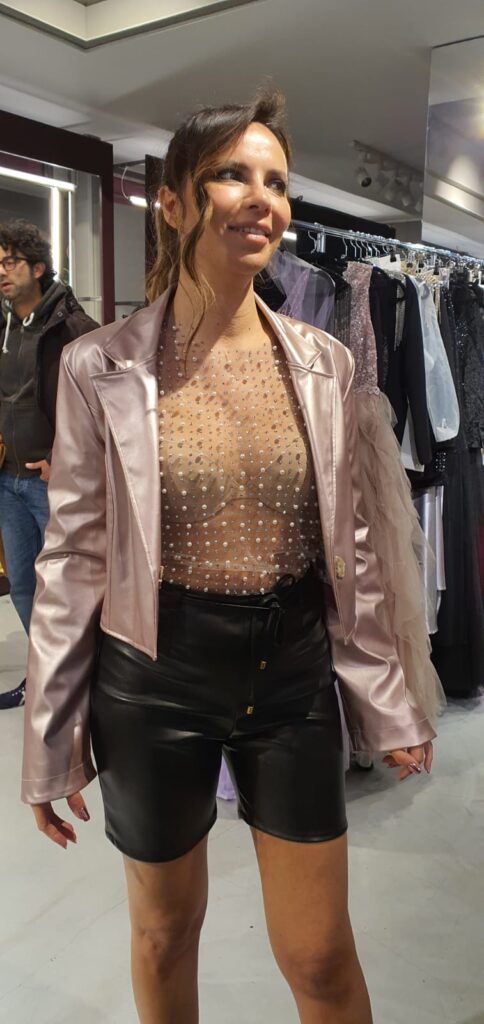 ● MARTINA BAVARO, designer from Biella who coined a new type of wearable and refined elegance, a "serene luxury" made of freshness and never ostentatious elegance
● MY SWESWI is the brand of the African designer Teps Mashabane, who is inspired by the tradition of the South African tribe Tsonga and the vast archipelago of cultures of her homeland, through collections rich in color, beauty and respect for diversity
● MOROSETA is the brand created by the designer and influencer Martina Melchiorri which offers colorful bags made exclusively by hand with recycled fabrics and sustainable techniques and with great attention to detail
● RUJ HERITAGE is the brand of the accessories designer Sofia Scarponi, whose main focus is the handmade production in Italy, the upcycling of high quality materials and the great passion for fashion, color and sustainable luxury
● TARAI by Tarai Makawa is an international brand designed to bring out the uniqueness of the human being with handcrafted garments in limited editions and with exclusive and original prints inspired by the African world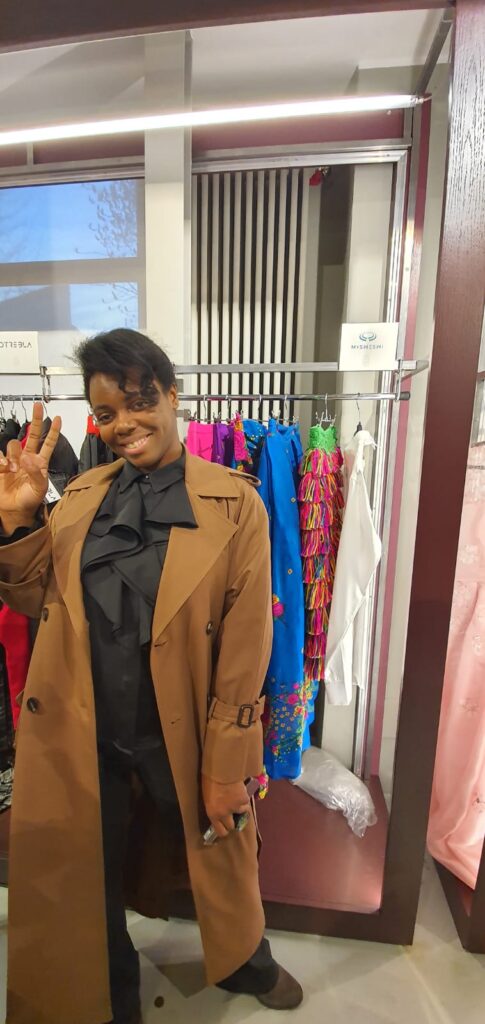 ● VALENTINA POLTRONIERI is the young designer from the Bergamo area who is making her way into the fashion world with her style inspired by travel, dynamic and full of enthusiasm and with her characteristic and fresh multicolor prints
● Guest Brand of the event was the CGM brand of Chiara Giulia Micoccio, designer and entrepreneur from Puglia who presented at THE CLOSET her iconic eco-sustainable t-shirts that represent the circle of life, harmony and inclusiveness.
The event is promoted by TFP TALENTS, a platform that aims to highlight the talent of the new Made in Italy fashion creatives through initiatives and projects such as fashion shows, fashion competitions and events, and which aims to help young emerging fashion designers to create and launch their brand through specialized fashion consulting and brand coaching services.