How to turn a simple but iconic piece of industrial design into a fashion garment? The young students of the fashion school Teatro della Moda, tried the challenge with the fashion exhibition "Made in Italy, from ashtray to shirt", transforming 5 design pieces from the best Italian Masters into beautiful and experimental shirts.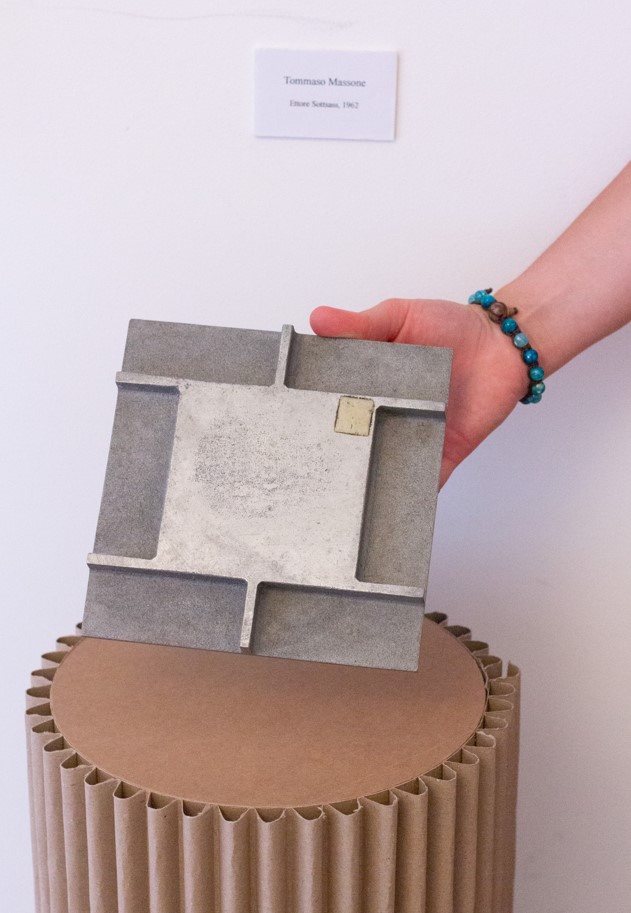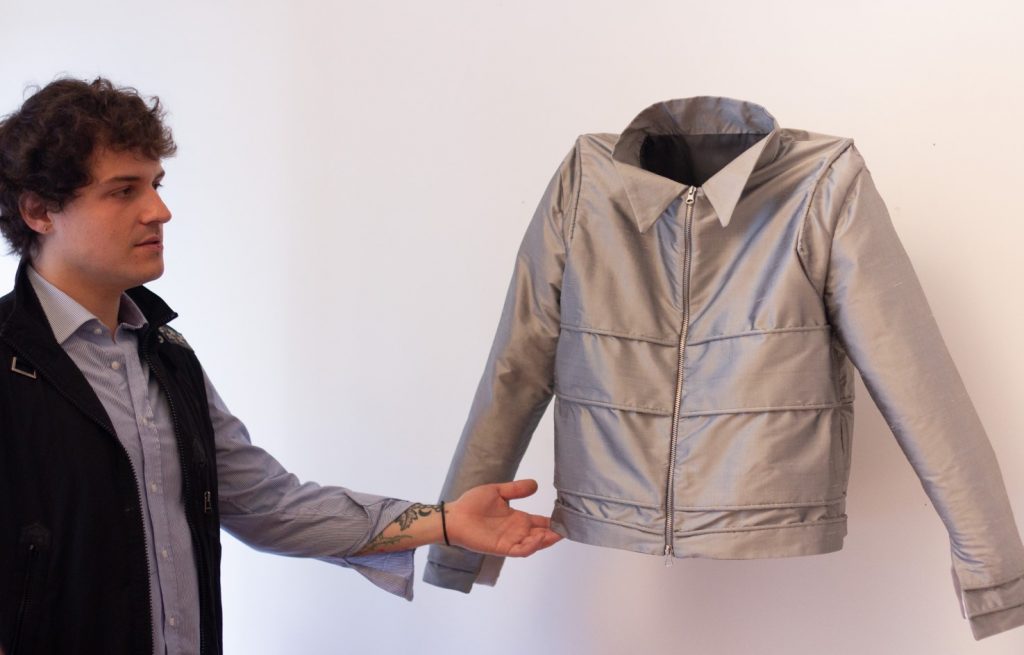 A simple object often present in many houses, an object representing a certain historical period, when the vice of smoke was considered normal and fascinating. A piece that was investigated by many artists and masters of industrial design through different materials, shapes and colors.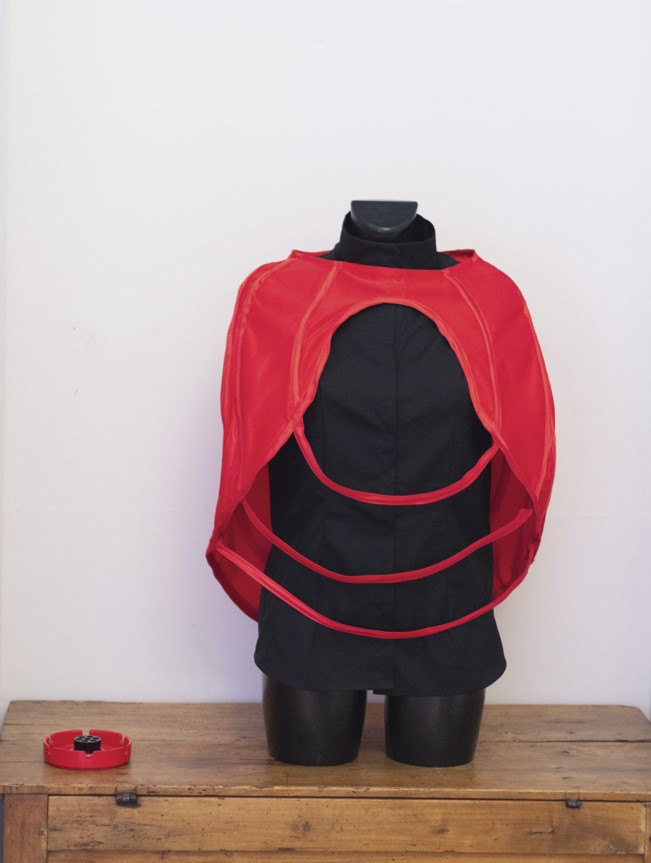 The ashtrays, in their conceptual and creative possibilities, were interpreted in a captivating way by artsits and designers like Giò Ponti, Bruno Munari, Ettore Sottsass, Joe Colombo and Anna Castelli Ferrieri, who were able to transform these objects into real pieces of design with a true artistic value.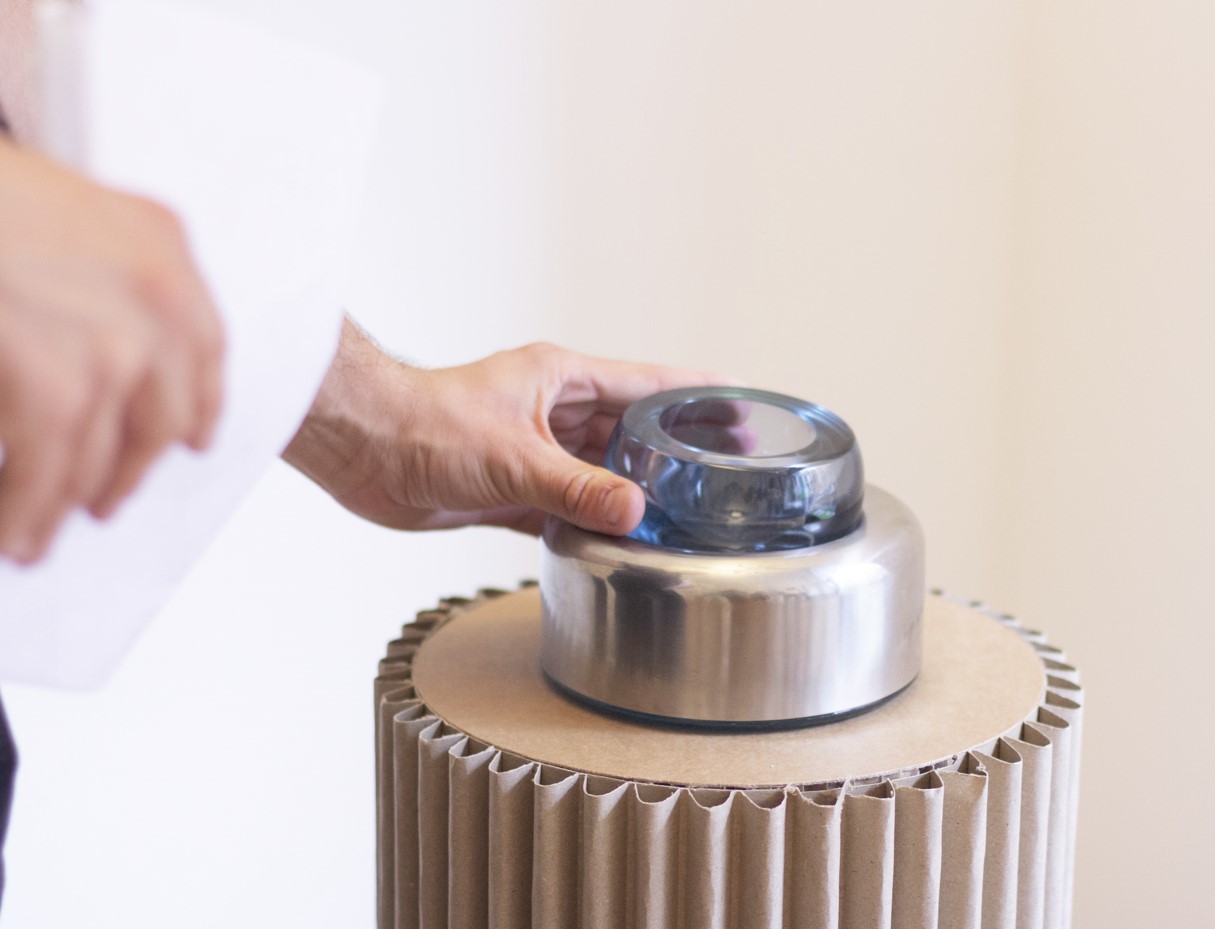 Taking inspiration from the collection by Francesco Rivolta, the young students of Teatro della Moda, an interesting fashion school in Milan with a sartorial and couture training method, realized 5 projects of fashion design focused on a particular and iconic piece of clothing, the shirt.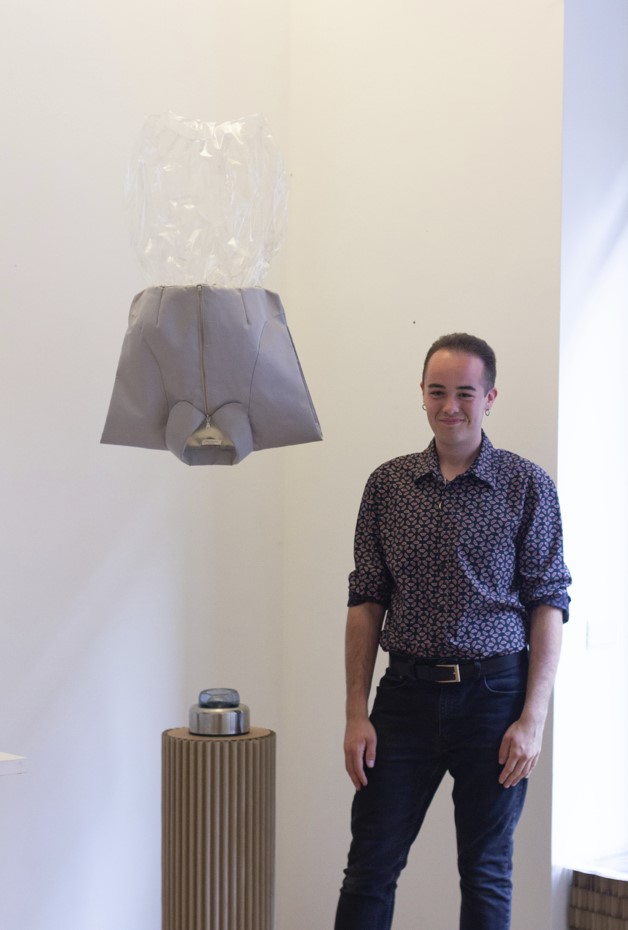 In the design process, the fashion students were able to transform the famous ashtrays playing with the concepts behind the shapes and colors, creating garments with a great care of details, perfectly representing the spirti of genuine Made in Italy.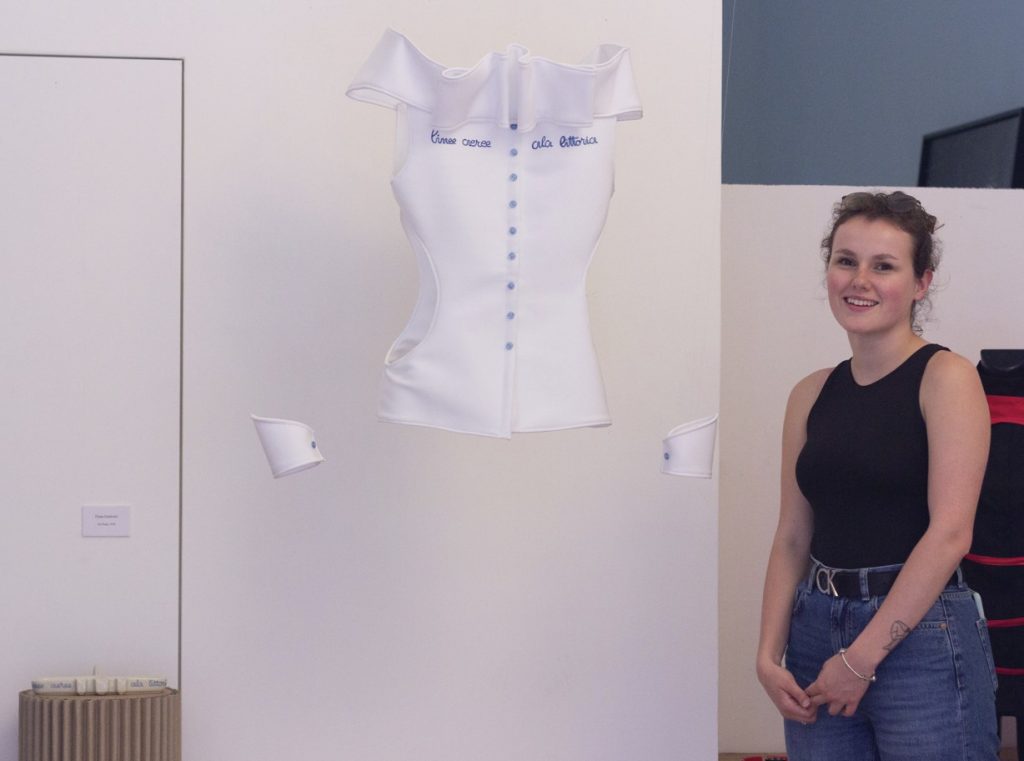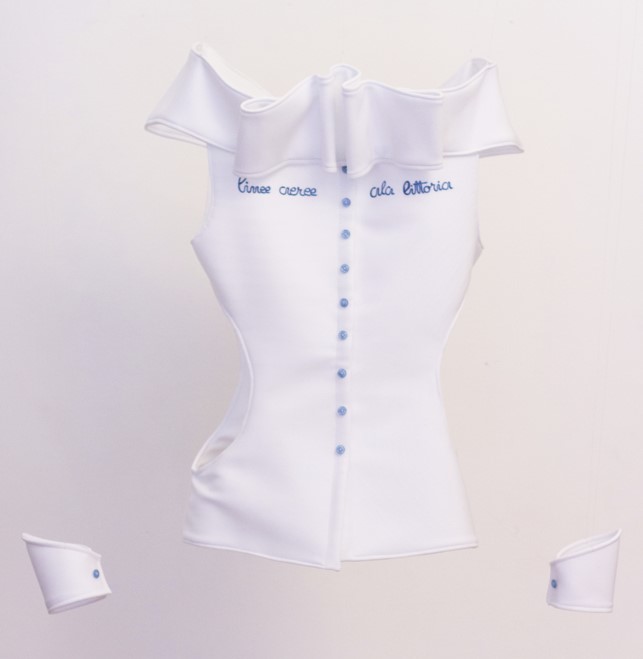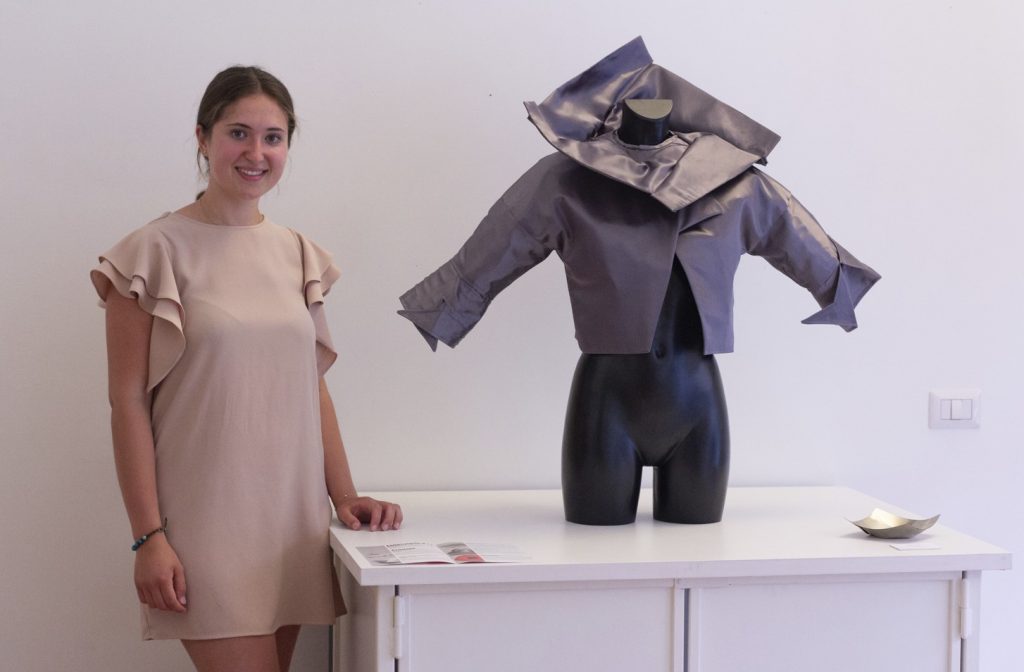 In the exhibitionheld in June 2022 in Milan, we had the possibility to know the creations of the young students Elena Schiavini, Nadia Muca, Tommaso Massone, Denis Dimitri Ansermin and Gessica Mugnai, followed in the project by the teacher Mahnaz Ekthiary.