23 years old, the young student of Istituto Secoli in Milan Greta Moroni is one of the designers from selected all around the world last 12th December to partecipate as finalist at the first ecological contest in China focused on the respect for environment.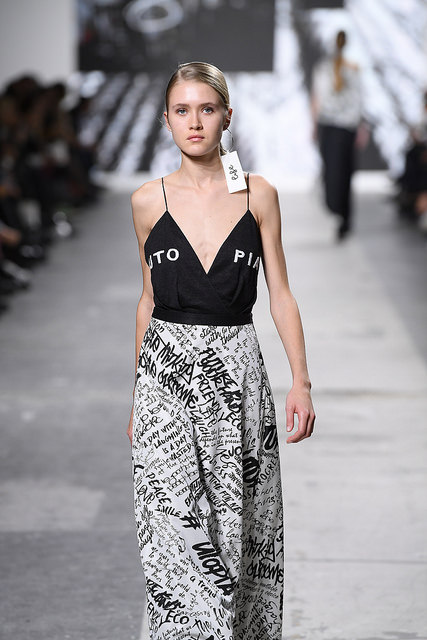 Greta Moroni's collection
The competition, organized by Shenzhen Economic Trade & Information Technology Commitee and by Shenzhen Garment Industry Association, was launched last March during the Shenzhen Fashion Week and testify the new attention given by Chinese authorities to important themes like global warming and sustainability. The contest was focused on the concept "Awakening – Original, Green, Healthy" to establish a new cultural approach to ecological fashion, improving work conditions and impact on environment of this industry, that is one of the most serious causes of pollution.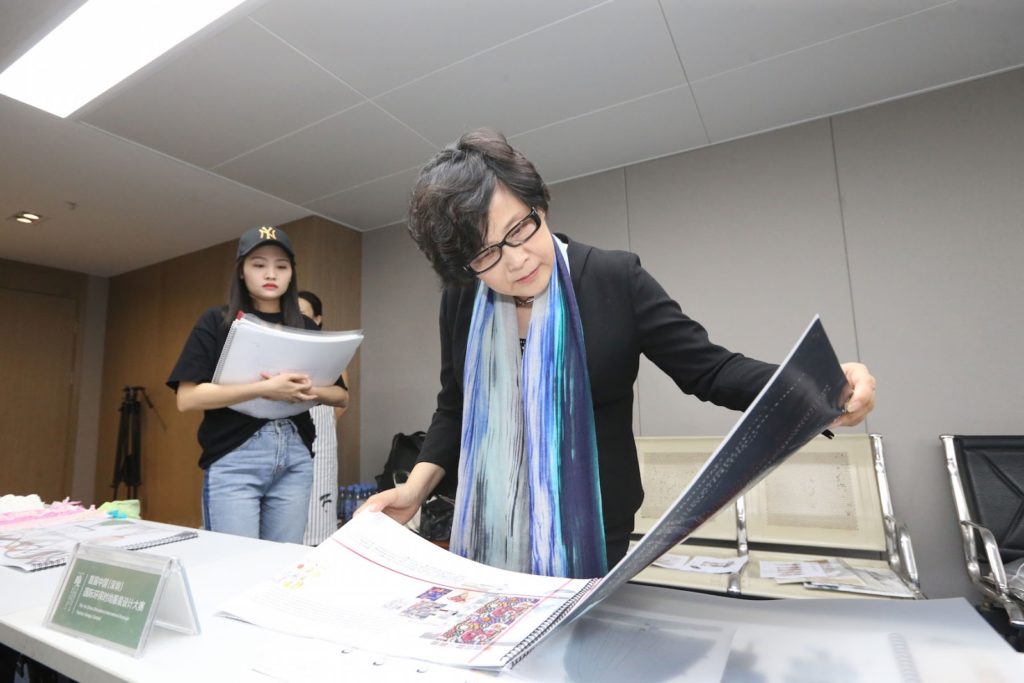 The jury observes the works of the finalists
The spring/summer 2018 collection of Greta Moroni, winner of the Ecologic Concept Prize and of an important scholarship, impressed the jury for its message. "Utopia for a positive world" proposes versatile clothes in black and white expressing the convintion that is possible to live in a better world giving attention to Nature and avoiding all types of pollution. In fact the designer chooses all sustainable and ecological materials like biological cotton, hemp, linen and the newlife fiber, producted using 100% of recycled plastic bottles, while handmade embroideries and all-over prints spread a positive message enriching the collection of a more important meaning.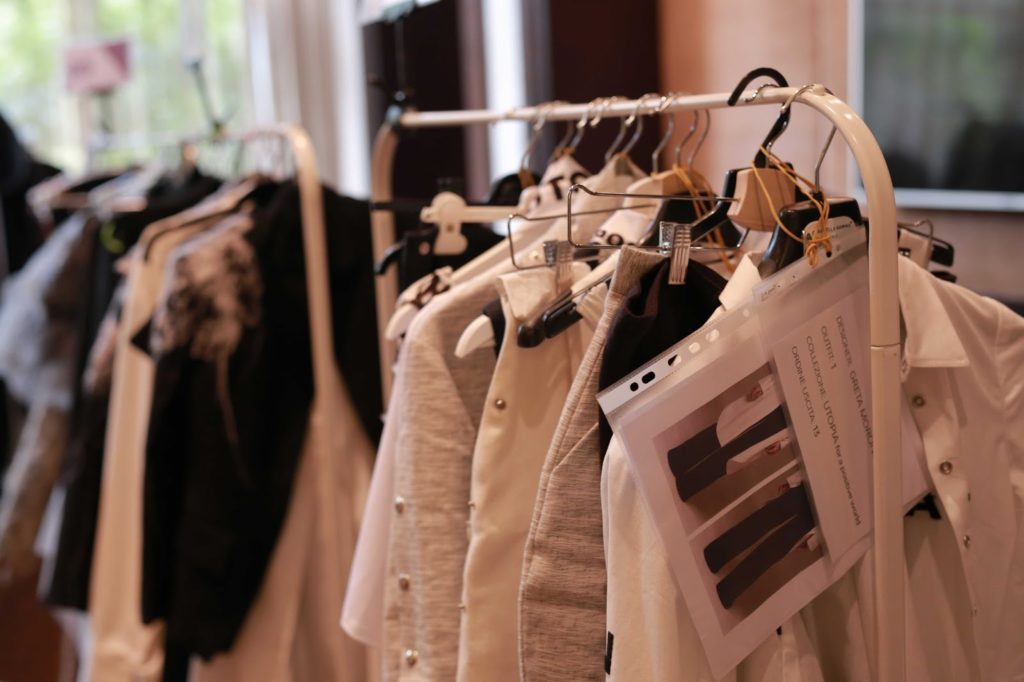 Greta Moroni collection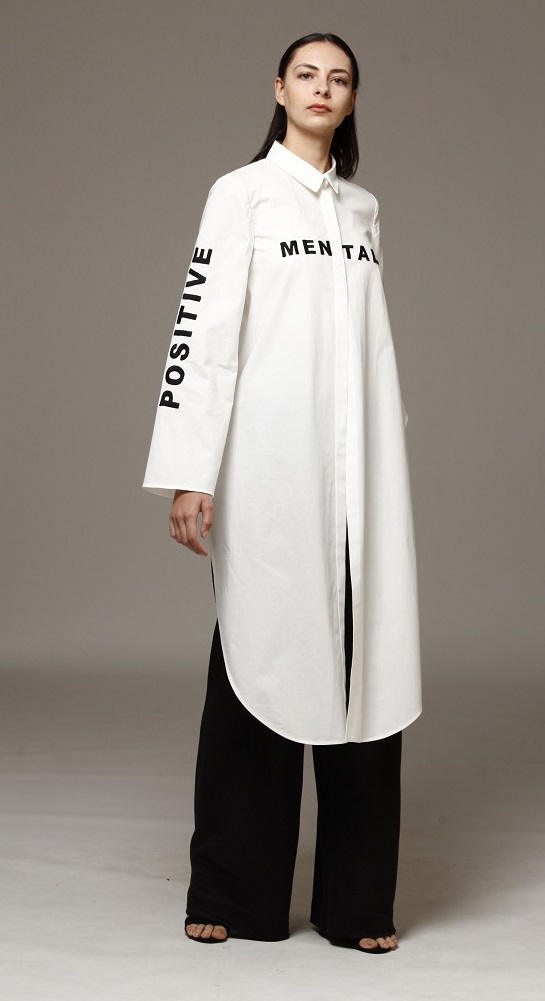 Greta Moroni's collection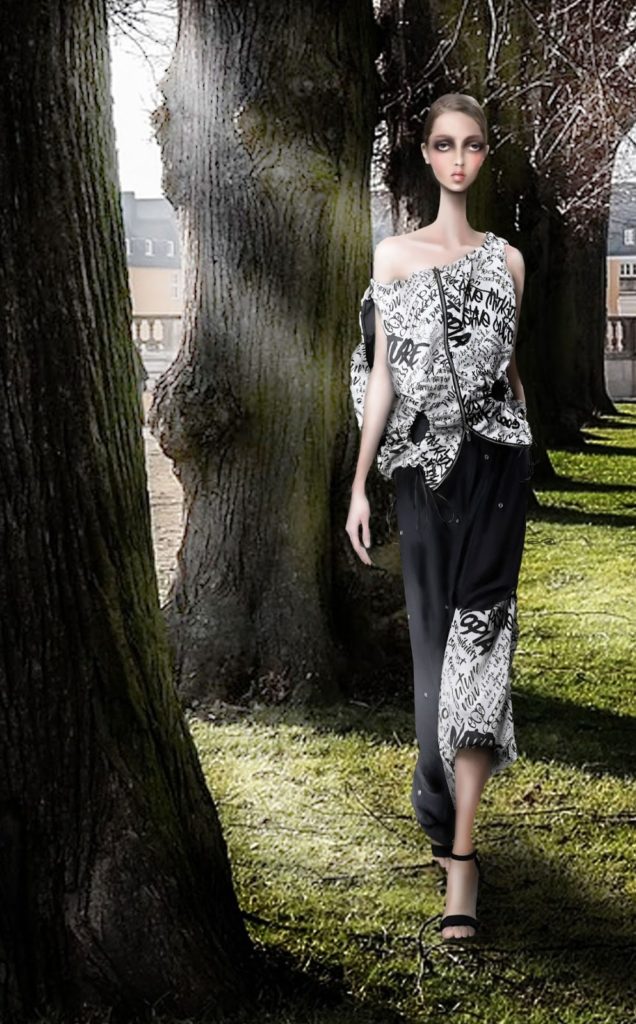 Greta Moroni (from Istituto Secoli) outfit illustrated by Elisa Gibaldi