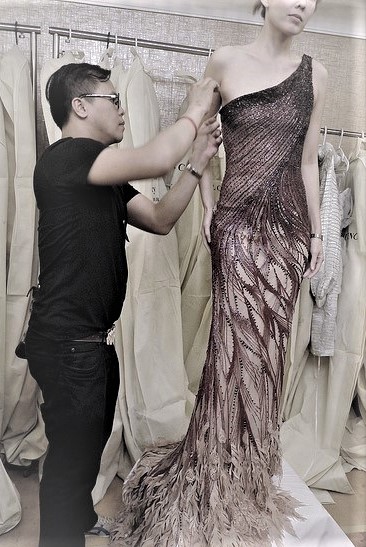 Have you ever dreamed of being part of fashion world,

but you don't know how to start? Choosing

a fashion school could be the best idea, as
long as you have the right informations. Here some tips to keep a clear head
while you're deciding about your future.
With the good intentions of this becoming of the year, and taking
advange by my experience as teacher of design, I've decided to dedicate great
part of my articles of the next months to fashion schools and students. Very soon
we will start a tour on the best Italian schools, comparing their programs and
the educative offers to give a complete guide to all aspiring fashion designers.
But before starting with this marathon, I've asked myself a question:

"If I was a young student or an aspiring fashion designer,
how could I choose the perfect school for my career?"
Things have changed since I was a young girl passionate about
fashion and in search of a school to learn everything about my dream job. At that
time there weren't so many possibilities as today. Only a few schools in
Italy, all private and expensive, and some mythical names outside my country,
even more expensive and unreachable.
Today is different. Finally we can find a wide range of
fashion schools, private or public universities, practically everywhere in the world
and for all budgets. In this so rich educative offer is not really easy to
understand what can be the best choice. You should remember that a wrong
decision in this particular moment of your young life can determinate your
future.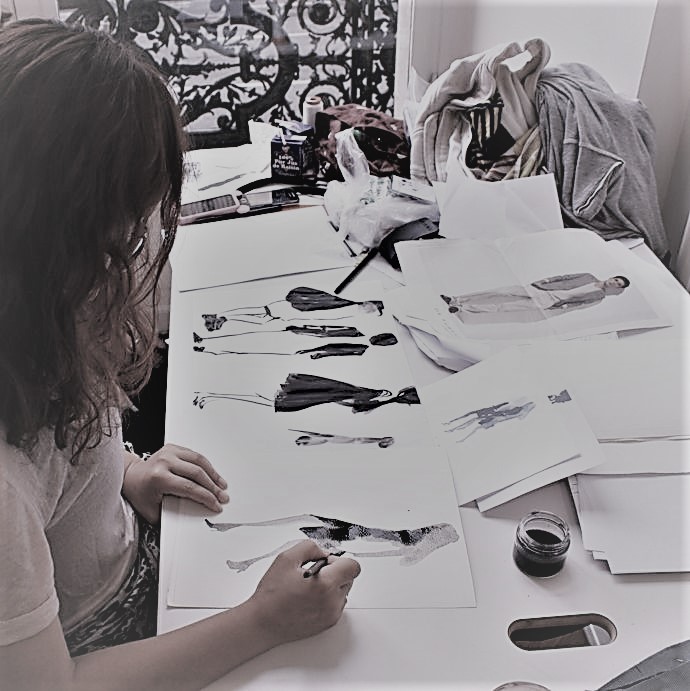 Fashion career is fascinating but really expensive,
especially in the first years in which you are a student and none is paying for
your works. Schools are sometimes pretty pricey. Someone can afford it, for someone
else this is a real problem. Other thing to consider is the time. When you are 18-20
years old is the perfect moment to begin your studies, but is really important
to invest your time learning the right things and acquiring the useful skills
for a future job.

There's no time to
loose making wrong courses because fashion industry always looks at young
talents as new blood.
This doesn't mean that you can not begin an educational path
in adulthood. There's always space for dreams, despite of the biological age.
It only means that time is precious and should be invested in a productive way.
Choosing the right fashion school becomes even more important for a good start in
your career.
Here the first part of 15 tips to choose the best school for your career, significant criteria to make an informed choice.
This criteria may seem trivial, but in reality is the most
important one. Simply wish to be part of fashion world is not enough. You run
the risk of loosing your time following an ephemeral dream without concluding
anything. Take informations about all the possible jobs you can do in fashion industry
(maybe reading this blog or other!). You will be surprised to discover that
there are so many possibilities in different fields, from design to production,
communication or sales and always new jobs that appear continuously, depending
by the needs of the market.
Many fashion schools are focused on particular
sectors. For example Polimoda (in Florence, Italy) is famous for design and business,
Istituto Secoli (Milan, Italy) is famous for patternmaking techniques, ParsonsSchool of Design (New York, Usa) is focused on design and product developing, Ied (international) is perfect for design, styling and communication while Central Saint Martins and Royal Academy of Fine Arts in Antwerp are perfect to emphasize your
pure creativity in design. Find your dream job and then you will find the right
school.
Each school has its own educational assortment on offer,
with diplomas, bachelor degrees, masters, annual courses and short courses.
Every

training path can have different duration
and teaching subjects, depending by the various types of courses. The first
thing to clarify is about the specific programs of the courses you'd like to enroll
and balancing the quantity of arguments with the duration of the course.
Sometime to deepen a few number of topics is better than make a lot of things hurriedly
and in a superficial way.
Be sure that the most part of program is interesting
for your needs and desires. These schools are notoriously expensive and you
can't waist time and resources in uninteresting activities. Many schools have a
practical approach and if you like to sew and create with your own hands (like Ferrari Fashion School in Milan or Accademia Koefia in Rome), these will be most suitable
for you, while others that have a more theorical method are perfect for intellectual
only career.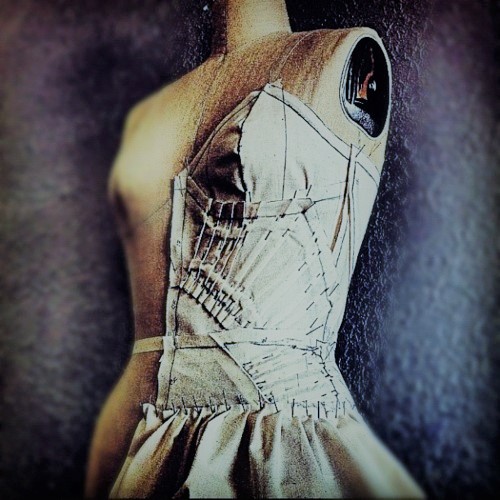 Another point to value is the time you will spend at school.
Most schools have 3-4 years Bachelor courses specific for fashion design,
styling and communication. These under-graduate courses are offered to who want
to enter in the fashion world with a complete knowledge of the basis of design and
communication. Are an investment in terms of time and engagement, but are the
best way to acquire all the skills you'll need in a fashion career.


The post-graduate Master degree courses are highly specialized in particular
sectors of fashion, like menswear or womenswear, product management, styling
and media etc, and are intended for who has already a bachelor degree and to
professionals who want to deepen some aspect of his job.


Annual courses are the
best choice for aspiring designers who want to approach to fashion career
without spend too much in terms of money and time and maybe are interested to
different arguments and are not too sure about their future job. Short courses,
especially during summer, are a first approach to the school and are recommended
to form an opinion about it or to deepen an argument with an intensive but
short course.
One of the most important elements to consider are the
topics of the courses, that should be aligned with your purposes as much as
possible. About fashion design, some schools (like Istituto Marangoni in Milan,
Italy) in the undergraduate programs are focused on design process and concepts,
with a deep analysis of the market, materials and trends but without a real
practical experience of making clothing. Others (like Polimoda in Florence,
Italy) in the 4-years under-graduate courses focus their methods on combining a
part of theory with a deep study of technical and practical knowledges,
learning both how to design a collection and ractically realized it, through
subjects as patternmaking and prototyping.
For who has got a pretty good idea
what to do, there are schools (like Saint Martins in London, Uk) which have
many types of under-graduate courses for design, with specific pathways like
menswear, womenwear, knitwear etc, giving the possibility to students of
approaching to fashion design with a high knowledge of different areas.
Other important things about the courses are the
flessibility of schedules, the possibility to be followed closely by the teachers
and the organization of exams and midterm projects. Keep in mind that a great
number of exams and tests during your path are normal but very challenging.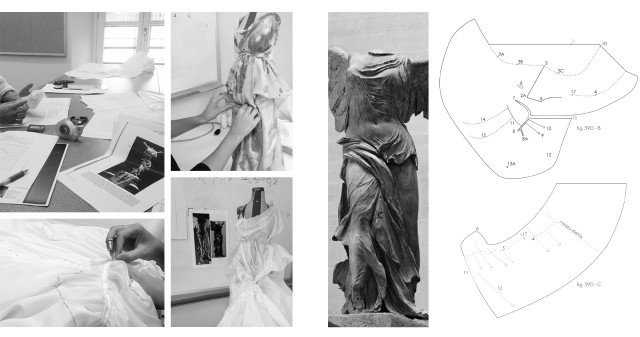 A work by Istituto Secoli's students at the exhibition dedicated to Rosa Genoni (currently in Milan)
Teachers, mentors and tutors are the core of each school.
You will spend a lot of days in their company, trying to learn as much as
possible by their lessons and impress them, sometime colliding with their
opinions or feeling a sense of frustration if apprently not appreciated. Teachers
in fashion are often professionals who usually work for industries or design
studios. To understand the level of a fashion school can be really important to
know their instructors, maybe making a research of their names and reputation
on internet.

If you already life in a big city is all more easy, but if
you come from the province far from the fashion circuit you have to decide if searching
for a small fashion school near your home or if take your chances in a most
renowed school. For who cannot afford an expensive study path moving in a
fashion capital, there are many local possibilities less famous but valid.



Start a research of all the universities and academies private or public, of
your town or region and look for the fashion courses. Often these realities are
more surprising than you can expect in terms of seriousness and quality of
programs and teacher, but remember that studying in this kind of schools is
perfect if you intend to work locally, maybe as entrepreneur, and will make
your career a bit less easy if you desire to work with big names. To obviate to
this fact you can partecipate to international contests and any kind of event
to create a solid reputation.


If you aim high and your dream is to be under the
spotlight of media and be soon noted by
industry, you must invest time and resources in a prestigious school in the
classic capital of fashion, like New York, Milan, London, Paris, Tokyo or in other important location like Antwerp, Shanghai,
Sidney, Copenaghen or Berlin. Remember: a bigger city can give you more
opportunities.

The purpose of a school is not only to give knowledges and improve
technical skills of its students. A good school should be a bridge between them
and the world of work. One of the most important things to see when you're
looking for a fashion school is the realistic valuation of job placement, that
is acceptable around 80-90% of students in the first year after
graduation. Don't rust of them who speaks about 100%. It's impossible and
decidedly unrealistic.


Other thing to value is how much of those students still
work after some year. Because these percentual may drastically be reduced for
many reasons (too high-level competition and stress, economical crisis,
worsening of working conditions…). A good school offers a support and is always
in contact with its students also after many years.


Last thing to see about job
placement is its quality. What kind of industries and fashion houses are recruiting
new talents from the school and available for internships or other kind of job
contracts?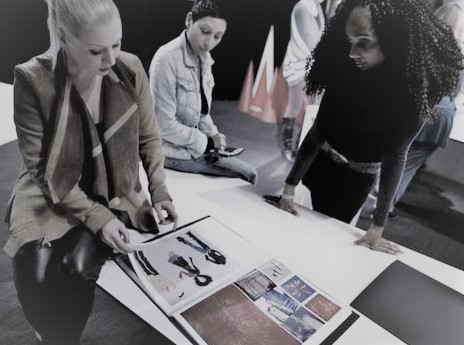 Presentation of a fashion portfolio
Very soon the second part of this article, hoping it can be helpful!
See you!