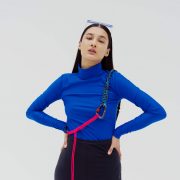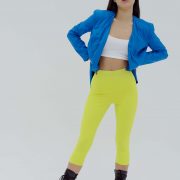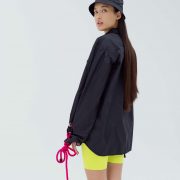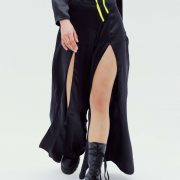 View Gallery
Aurora De Matteis, emerging fashion designer from Turin, proposes a new idea of sustainable luxury street wear that she loves to call Urban Couture, featuring a young, bold and conceptual character mixed to the most traditional sartorial techniques and all the great quality of the real Made in Italy.
The fashion approach of the Turin-based young designer is a continuous game of contrasts between opposite and apparently incompatible elements taken from different worlds, like sportswear and the most traditional Italian tailoring heritage.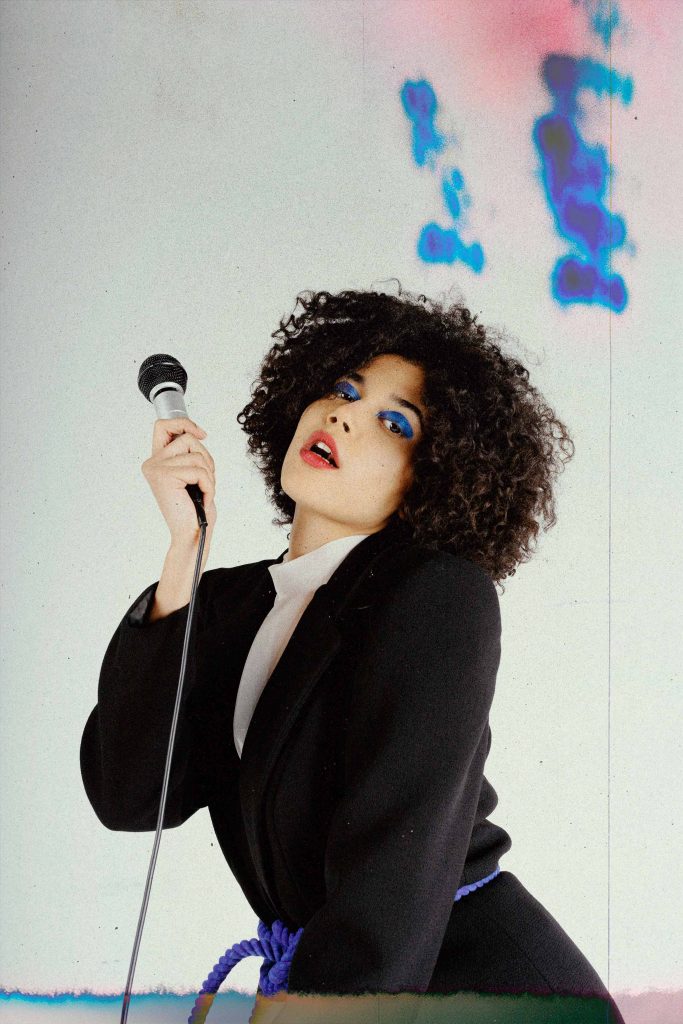 Inspired by both the frenetic cities' velocity and the silences of uncontaminated nature, the new fashion world imagined by AURORA DE MATTEIS has the Slow Fashion philosophy at the basis ofevery creation, even if incredibly and harmoniously playing with the contemporary life and the needs of the modern dynamic woman.
The young emerging designer rethinks the daily ordinariness in accord with nature and the individual's interior wellness, mashing up the minimalist clean lines with a strong image, thought for women who want to be determined and independent, conscious and pragmatic, respectful of their bodies and of the environment.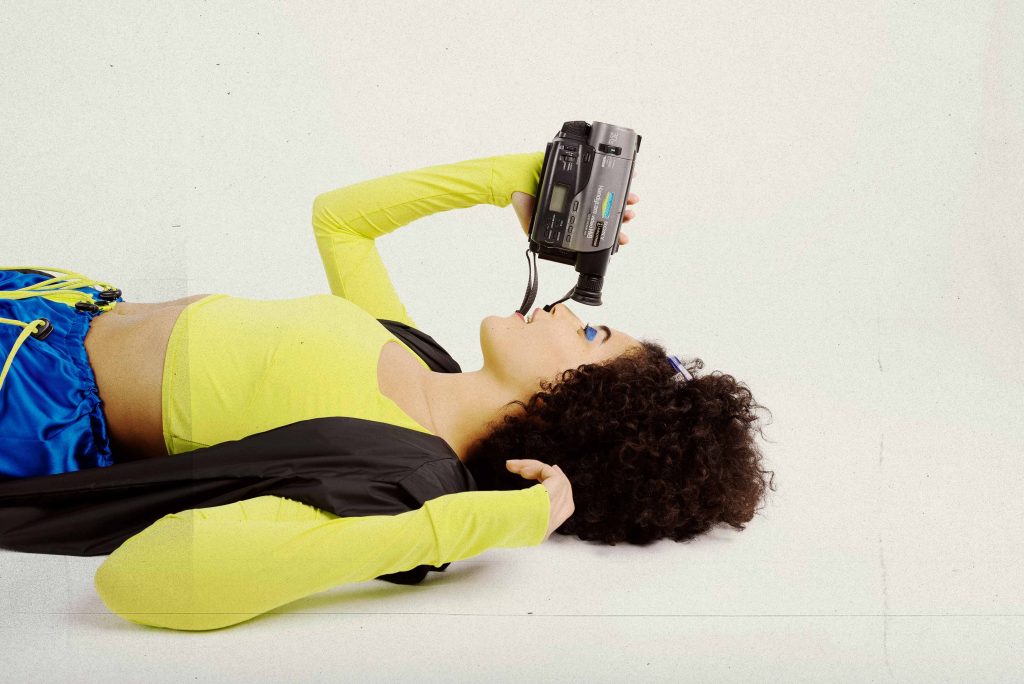 Decidedly focused on quality, the designer uses only natural and sustainable materials rigorously 100% Made in Italy, with a design process carefully followed in every stage from the initial idea and fashion sketches up to the handmade manufacturing of the clothes. A classic sartorial method modernized in the lines and in the choice of bold colors on the black and white background, enlived by sporty elements and inspirations taken from the street culture.
For knowing better this young and interesting designer, part of our TFP TALENTS Community, we decided to make her a long interview, in which we have finally the occasion to discover something more about her personal vision of the fashion world and her next projects.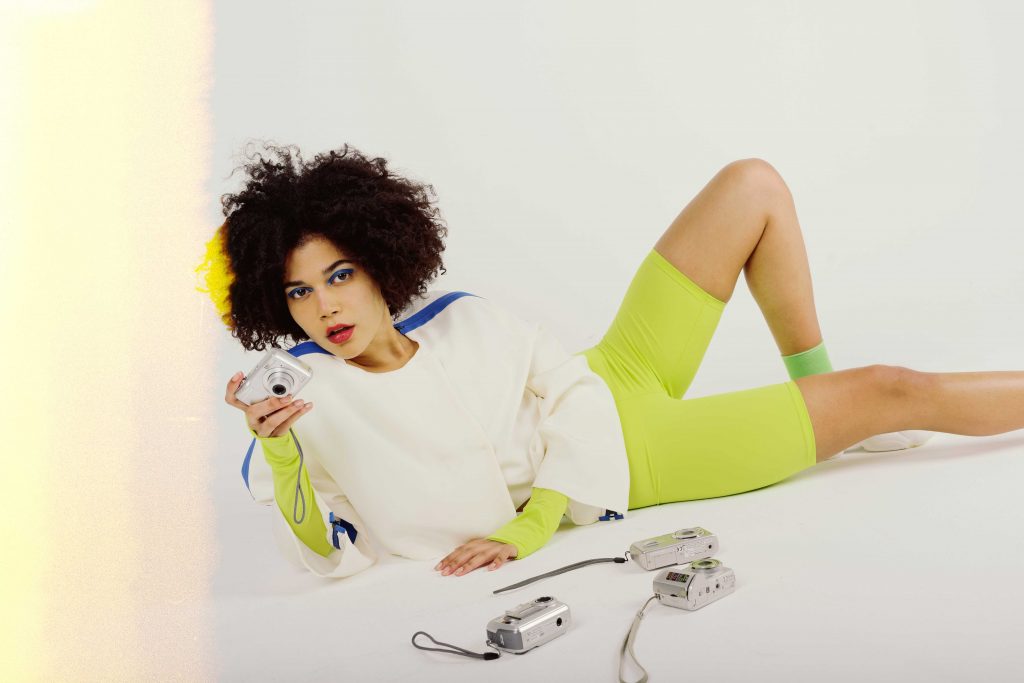 You studied at the famous Istituto Secoli in Milan, far from your native city. Why did you decide to attend that fashion school and what did you learn there?
Since the beginning I had clear in my mind which kind of fashion school I wanted to attend after high school, but before taking a so important decision I wanted to have more options. During an Open Day I knew Istituto Secoli and I chose this important fashion school for the idea of pragmatism and concreteness I perceived in their training method, that offers everything a designer needs for really making this job.
During my 3-years course in Fashion Design and Patternmaking, the fashion school never left anything to the case. In the training path every single aspect of the design and productive process was analyzed, from the graphic and design of the garments to the tailoring, focusing in particular in the pattern making, approaching not only to the clothing's basis but also to made-to-measure and even womens' underwear, giving me a complete technical training.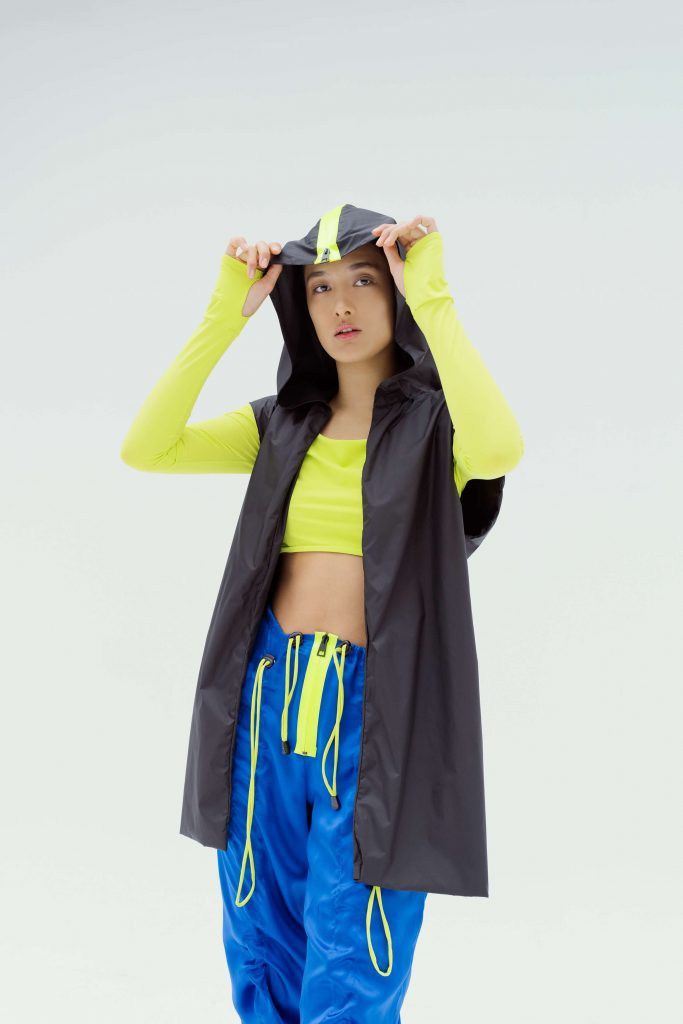 Giving life to a new fashion brand is always a big challenge. What are your best motivations?
Being a fashion designer was my secret wish since I was a child. Looking back, now that I'm finally living this moment, the biggest motivation that pushed me toward this real need of having my own namesake label is that I feel and live my brand as a channel for expressing myself and my thousands different aspects. Even if contrasting among each other, through my brand I can make them living together and I can communicate that being in a particular way does not exclude other ways, that is possible to be different remaining always myself. I ever seen fashion as a sort of my interior world that I have to make real and concrete, in which people can recognized themselves being also free to express a different version of their nature.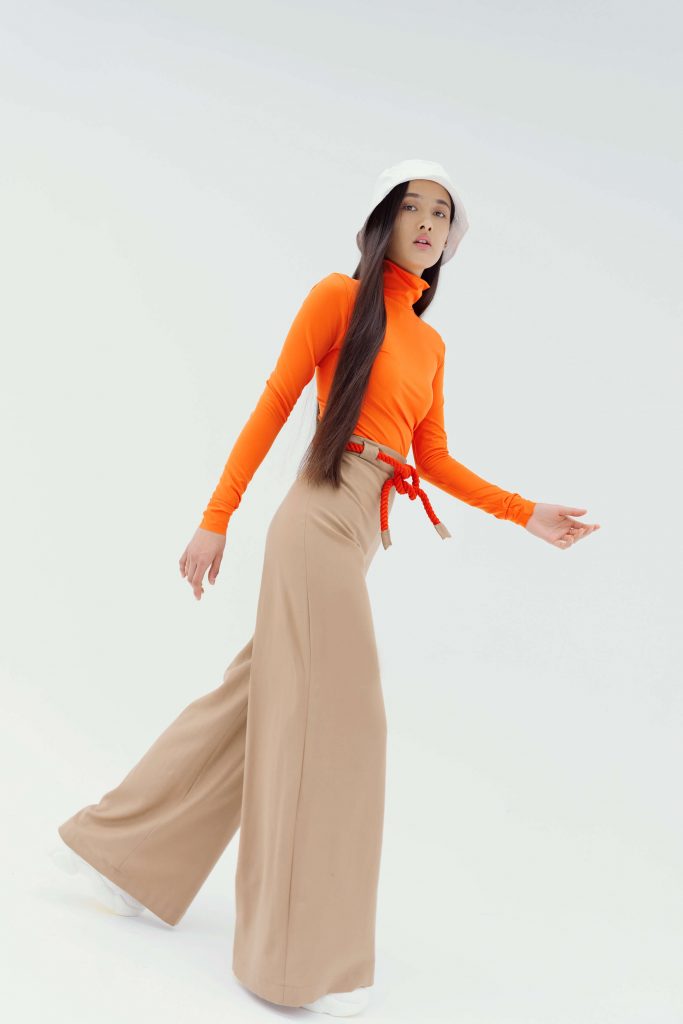 Aurora De Matteis is an emerging fashion brand focused on a new way to intend street and urban style. What does it mean for you the term "Urban Couture"?
The term Urban Couture is born by the will of unify the contemporary mood of Streetwear to the more "Couture" side of high sartorial quality. For me Urban Couture means giving a new concept of Luxury through a simple and minimal product that plays with contrasts and that unifies the more sporty urban inspirations of the metropolitan contemporary spirit with a more relaxed mood, typical of the street world.
All mixed to the traditional techniques of Made in Italy, the high quality of precious natural and sustainable fabrics, going back to a past productive concept of slow fashion, reinterpreted in the keys of sustainability and reduction of the waste.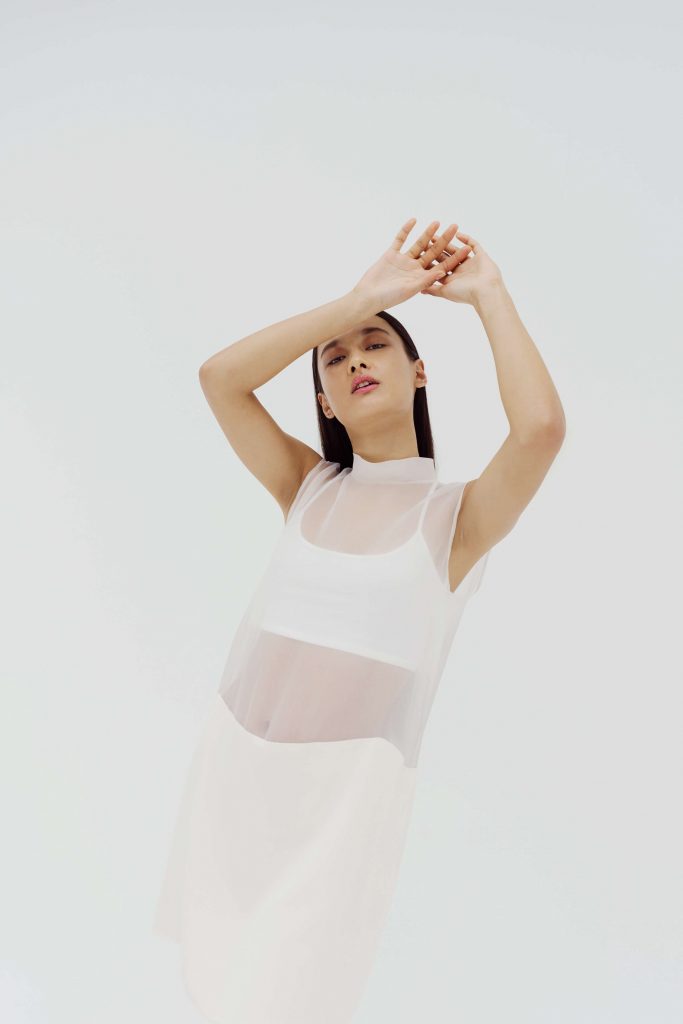 What is the inspiration of your collection?
It's a game of contrast in which I fuse different worlds, clutures and moods. Femininity and masculinity are synthesized in a unique style reffered to subcultures and the intense urban life. With a minimalist inpiration, through geometric shapes and asymmetries, and also with references from the sport couture in the details like the climbing-style cords, the sporty ribbons and the big zip closures.
Neutral colors like the timeless balck and white duo, alternating to flashes of colors like lime neon green and electric blue and united to deeper colors like burgundy red and military green. The softness and the elegance of luxurious fabrics like silk and cashmere are mixed to street-style eco-friendly techno fabrics. A collection designed for a very contemporary woman of all ages, who lives the urban daily life and who's not scared to be different and unconventional.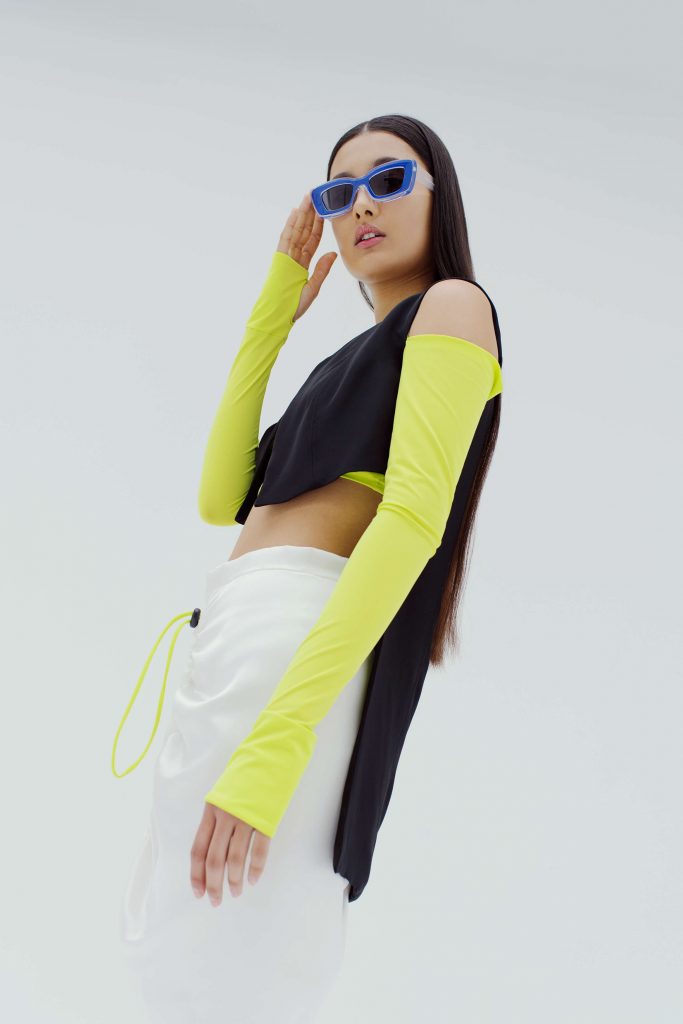 You have a very particular approach to fashion design process. Can you tell us something about your seasonless collections and about Slow Fashion?
The concept of seasonless collections is born from the desire of going back to the real meaning of fashion. In the last decades with the birth of fast fashion, that produces a great number of collections every year looking more to quantity instead of quality and filling the planet of textile waste, we lost the real meaning of fashion, made of tailoring techniques, high quality materials and durable products.
Seasonless fashion differs from the temporary fashion trends of the moment, looking to an eternal beauty that will never be out of fashion precisely because made with very high quality materials, curated in every single detail and made with sartorial methods of the Made in Italy's traditional heritage. And especially because made with a slow fashion productive process, where the respect for the environment and the reduction of waste are fundamentals.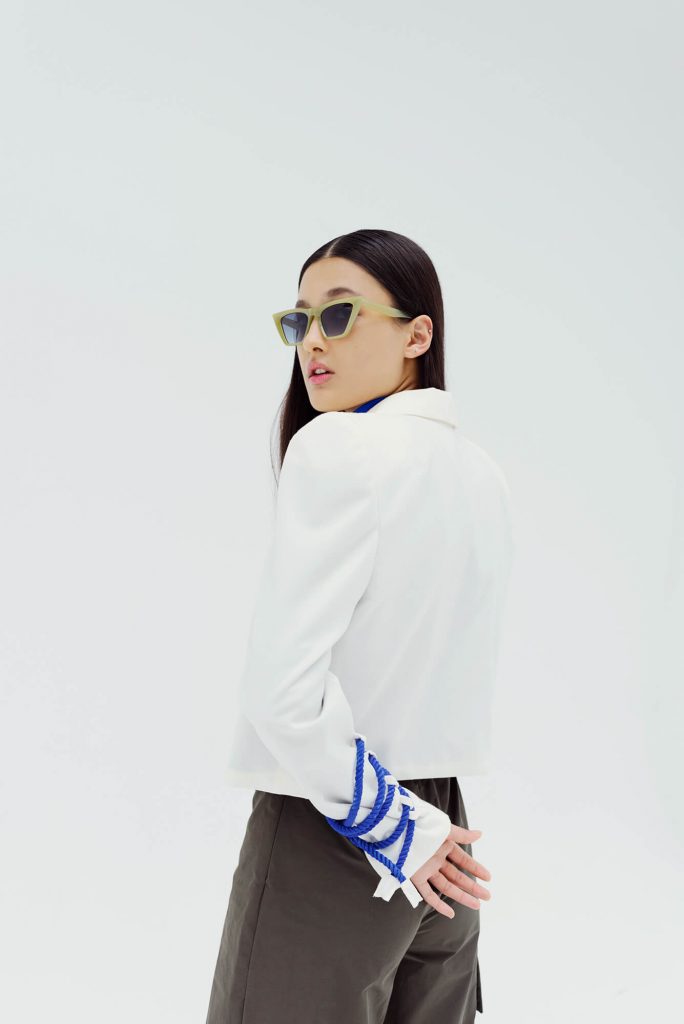 How much is important sustainability for you?
Sustainability has become very important to me. I think that is never too late for review the way of thinking and to use the resources we have. For many years we've not paid enough attention to the consequences that our way of living could have in the planet.
Working in the sector of fashion industry, one of the most polluting in the world, I made this concept as key point of the brand, because for me was important to start off on the right foot. Having a special attention to something that for too much time we ignored, not thinking that our actions have consequences also on ourselves and not only on the planet.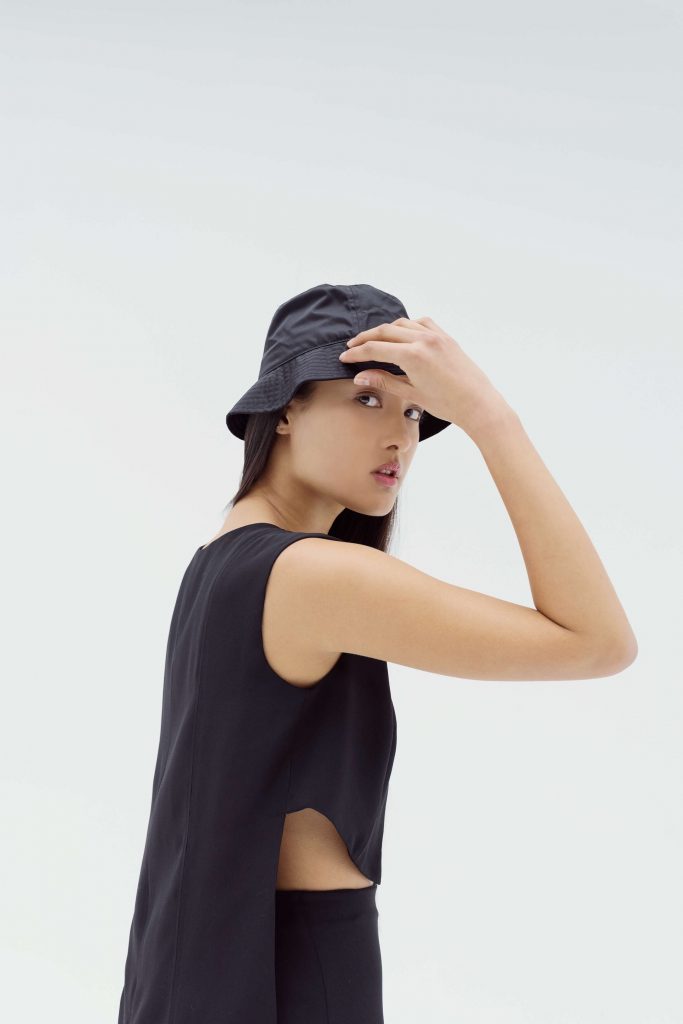 Which kind of woman do you imagine when you make a fashion sketch?
The woman I imagine is strong, dynamic, with a bold aesthetic and a rich soul. She is the typical contemporary woman who lives the frenetic rhythms of metropolitan city, in the continuous search of a balancing point between practicality and elegance.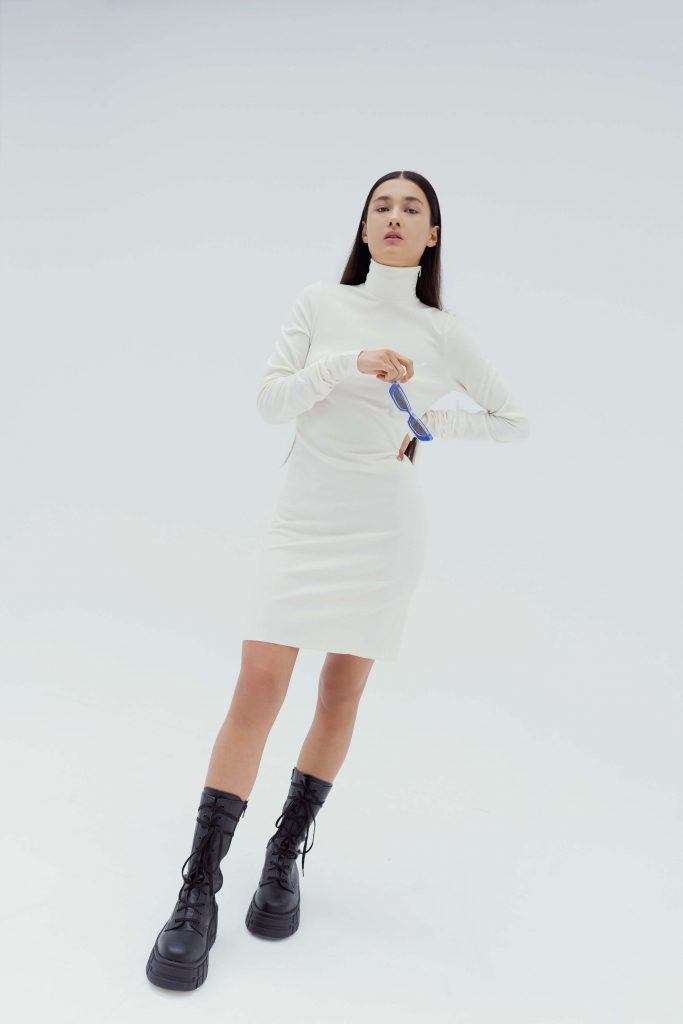 I know that textiles and materials are really important to you. Which kind of fabrics do you use in your collections?
Materials and textiles are key points for me, real fundamental basis of my brand. All the fabrics I use are natural and of high quality, 100% Made in Italy from the best Italian manufacturers, like Ratti for the silks and Ducotex for the wools.
Playing a lot with the contrasts of textiles, often these natural fabrics are matched to techno fabrics all completely sustainable and recycled, like for example the Lycra made by the company Carvico with Econyl yarn, a 100% regenerated nylon thread made from waste materials such as the fish nets or oceanic plastic waste.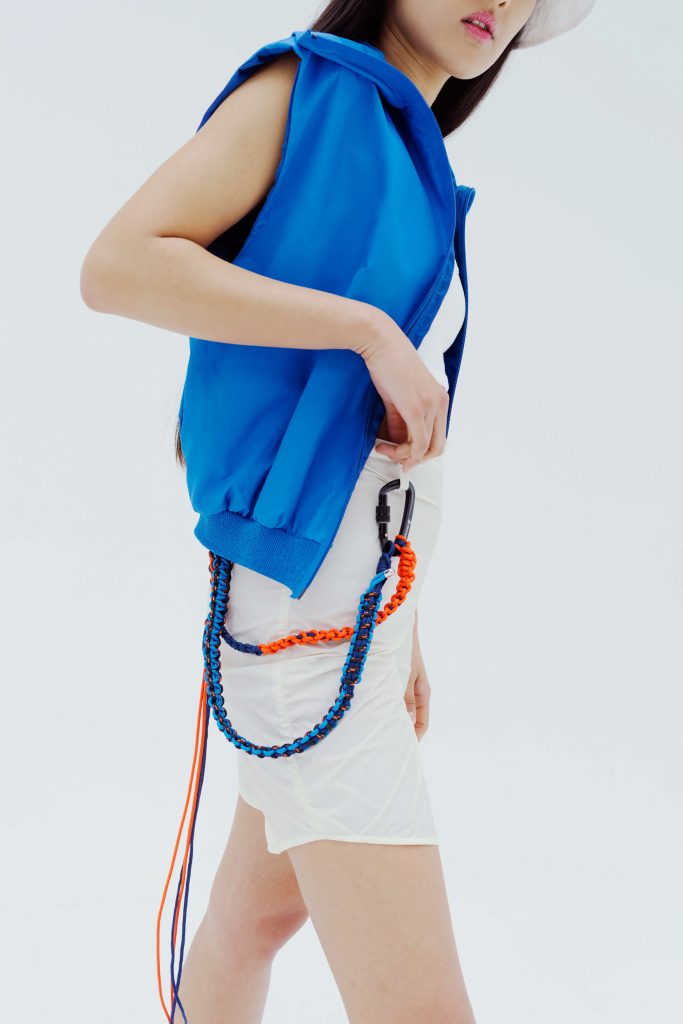 What are the best features of your clothes?
What characterizes ADM's product is surely the high quality and the attention for the details. My clothes are elegant but with a sporty soul and that's made them easy to combine and interchangeable. The use of sportive eye-catching details makes the clothes transformable and versatile, for being close to the needs of the modern women for whom they are designed.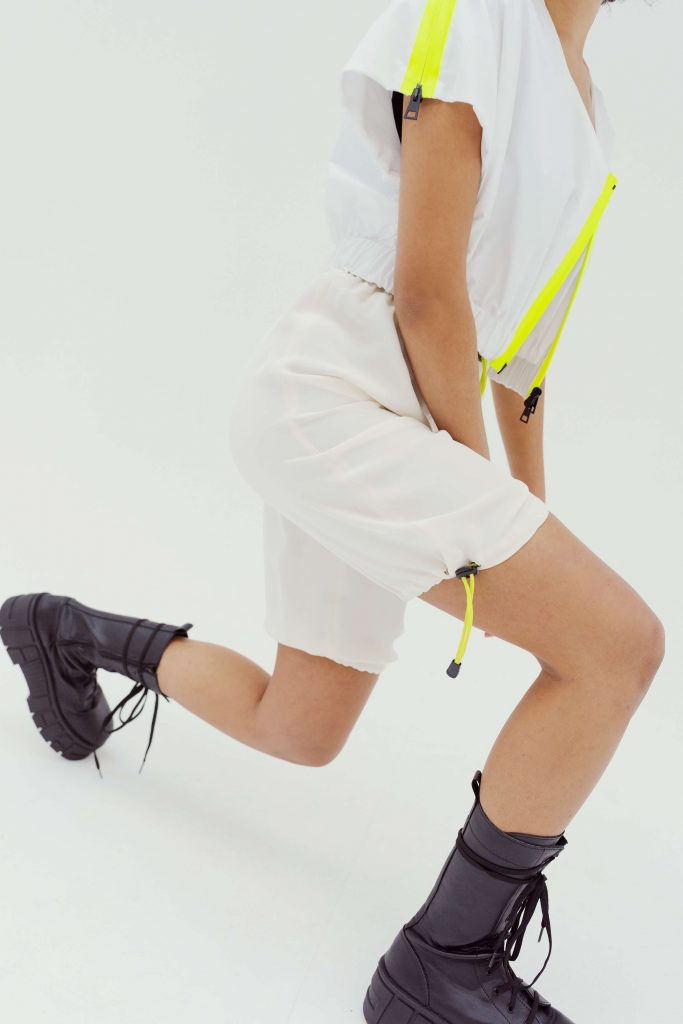 Now you are launching your new brand, what is your plan to stand out in the field of emerging designers?
The world of emerging designers is very competitive. My market of reference is that of Urban and Street Fashion, the most interesting today. I'm proposing ADM with an aesthetic based on principles of sustainability, artisanality and new luxury, very different values from the classic Street style's ones that we are used to seen normally.
Among my main goals there's surely that of being able to communicate at my best this concept, my world and my vision of fashion, that in reality does nothing but bring closer past and present.
Be able to build in the time a recognizable and clear brand's image, to carry on the concept of a street-style product, modern and contemporary but far from the passing trends, connected to the past with by timeless style. As long-term goal I've surely have that of having a distributive network not only in Italy but also abroad.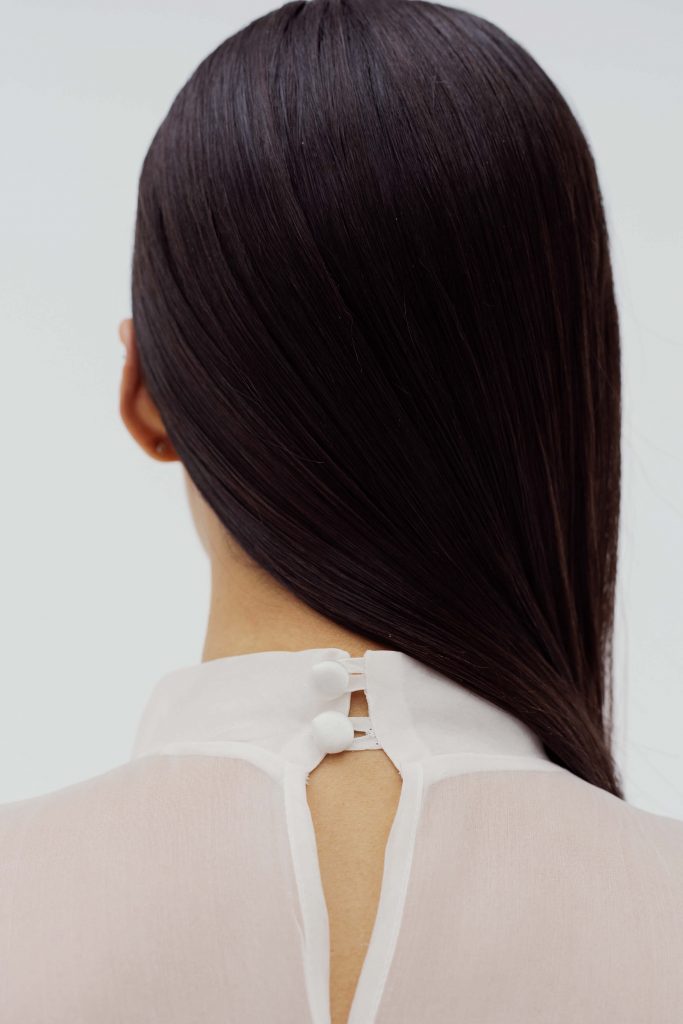 How are you selling and communicating your fashion collections?
Social media are the best tools for communicating what is my world. On my Instagram and Facebook pages @auroradematteis.adm you can see my inspirations, my projects and also a bit of behind the scenes into the atelier.
My seasonless collections and now also two capsule collections, more connected to seasons so for summer and winter, are avalable in my new website and e-commerce at www.auroradematteis.com.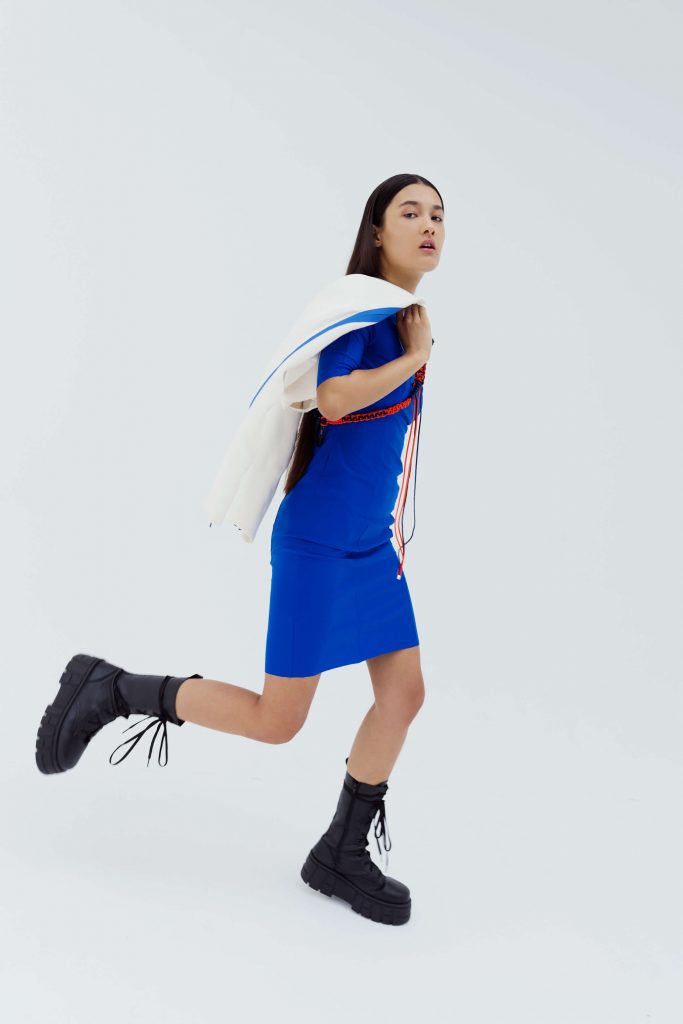 Brand Strategies TFP TALENTS
Photo shooting by the TFP's partners: Elena Maggiulli (photographer), Emanuela Cinti (Stylist), Beatrice Contino (Make Up Artist)
Models: Elisa Cacciaglia (Euphoria Fashion Agency) and Beatrix Carivar
Aurora De Matteis' website by the TFP's partner: Seà Design