Lessico Familiare is an very interesting emerging fashion brand that rediscover the life of objects and old garments to create a new storytelling.
On the occasion of the Fashion Graduate Italia in which they collaborated with NABA Nuova Accademia di Belle Arti for the creation of an extremely creative exhibition space, today we interview the designers of Lessico Familiare, an emerging sustainable fashion brand that is increasingly making people talk about itself.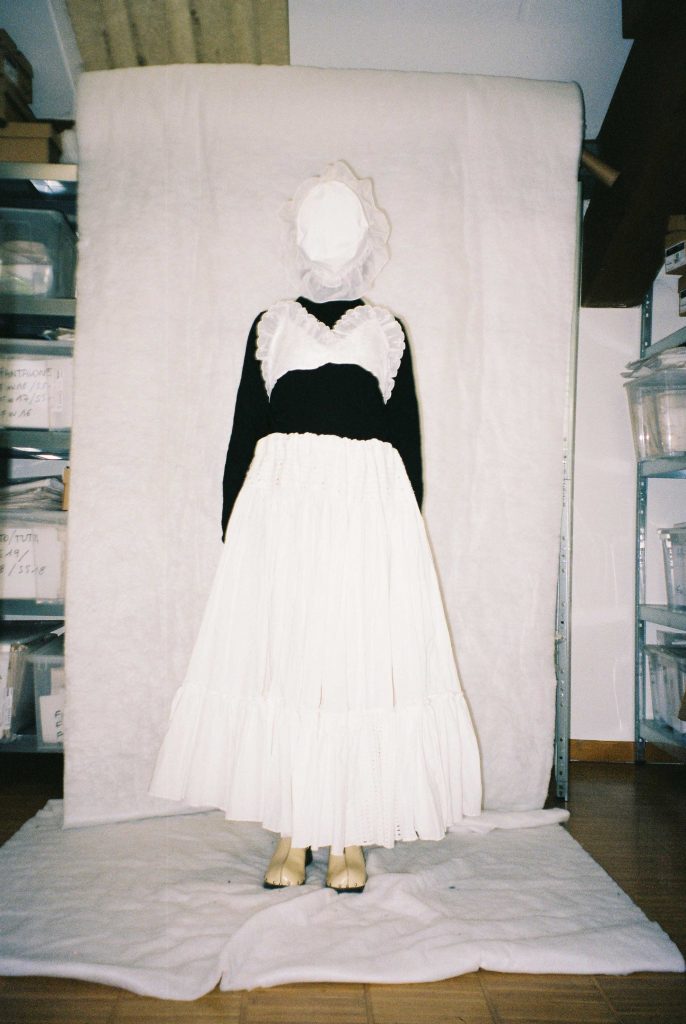 Lessico Familiare is a brand born at the end of 2020 with the aim of giving new life to clothing, objects, furnishing fabrics and everything that we can find in our homes to continue a discourse of lived life and of people's experiences. A radical and innovative philosophy that wants to bring sustainability to the center of attention but also above all the recovery of our most authentic and intimate tradition.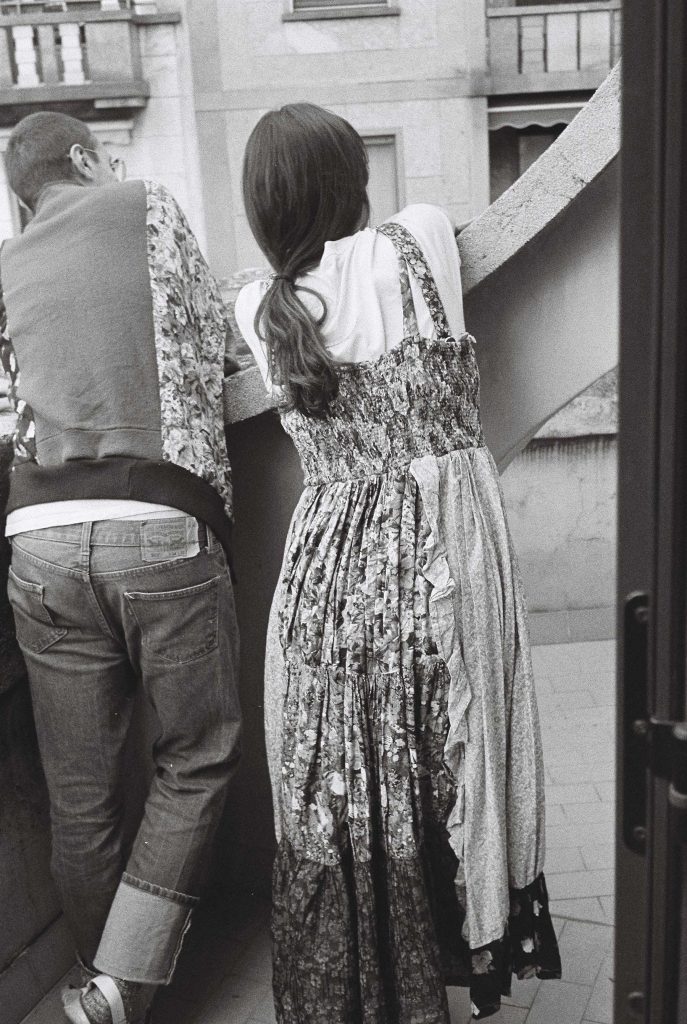 Your brand is an interesting new reality in the landscape of Italian independent fashion. L'et's start about the particular name…why "Lessico Familiare", what does it mean?
The name is a clear homage to Natalia Ginzburg's Lessico Famigliare. The goal was, and is, trying to do what Natalia did in the novel: keep our memories and lexicon alive, in our case with garments, not with words.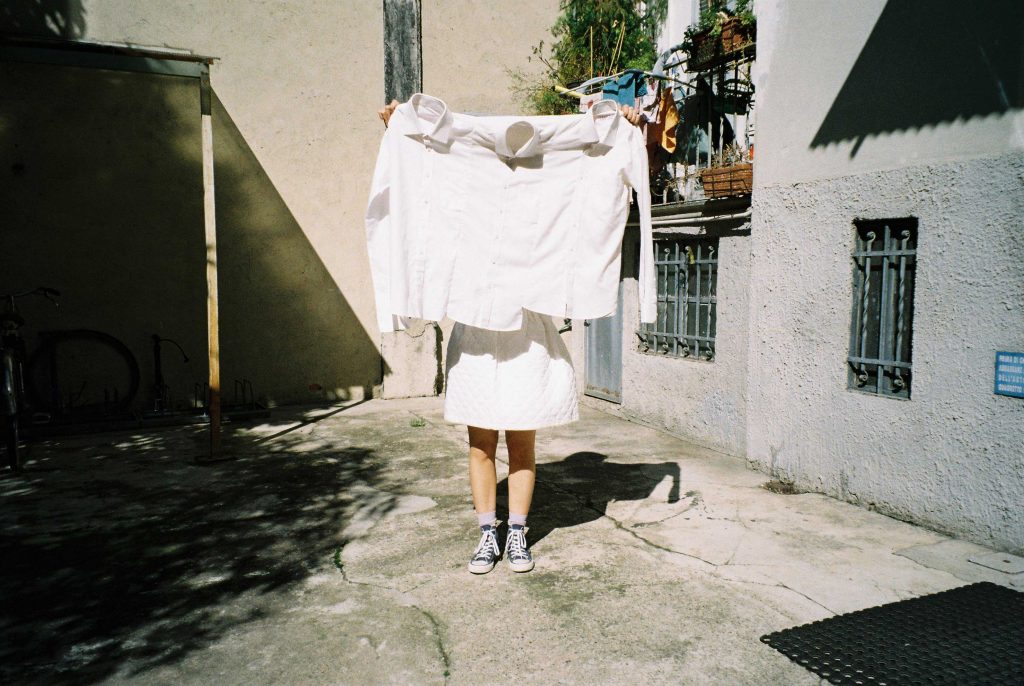 Tell us something about the origin of the brand.
The brand is born in 2020 during the pandemic basically because of boredom. We (me and Alberto Petillo) started using curtains and tablecloths to make gowns, and then cutting our own garments to make new and huge. After few months we started posting pictures on Instagram and slowly showing our project in different realities, such as Fondazione Sozzani, Spazio Martìn etc.
Who are the people involved in the project?
We are now in three: me (Riccardo Scaburri), creative director and founder together with Alberto Petillo, tailor. In 2021 Alice Curti, fashion designer, joined us and now we are a growing trio.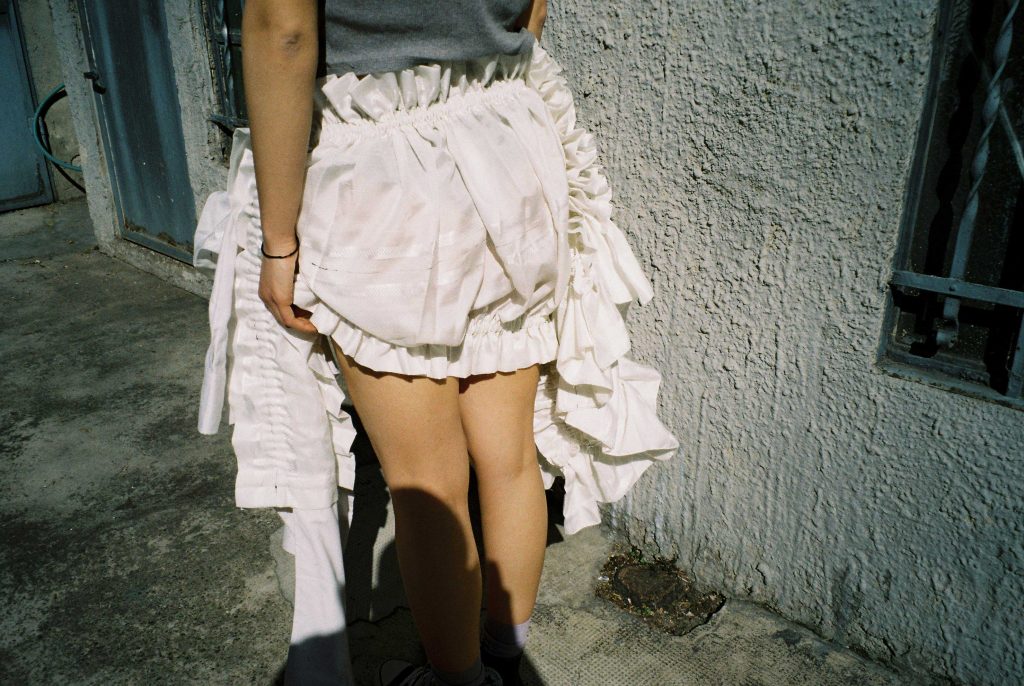 How is your aesthetic?
We'd define it nostalgic but not still. It's ironic and melancholic.
And what are the inspiration of your collection?
There is no "inspiration" as it's usually intended: we don't work with color palette or themes, we take what we have and what we found and we turn them into something new, thinking about the specific garment, not as something coming from an inspiration. This happens for the purely lessico familiare part, then we started also developing more themed collections, and in that case the inspiration may start from familiar wedding memories, or anything that we have in our visual mind archive.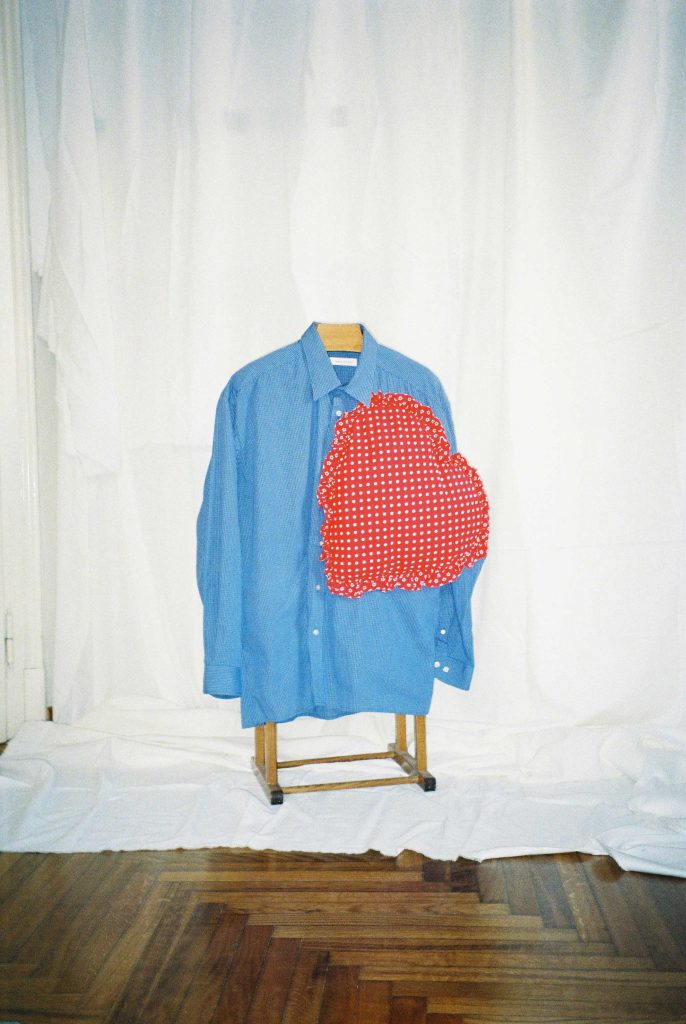 How is the design process behind your creations?
We start looking at the garments as they are, then we begin with the first patchwork but without cutting, then, if we like it, we start cutting, curling, adding, padding according to what we want. There is no meters / fabric research, or color palette respect. It's naif, but well reasoned.
How are you promoting and selling your brand?
We post mainly behind the scenes on IG to show the natural attitude behind lessico, then we sell on our e-shop.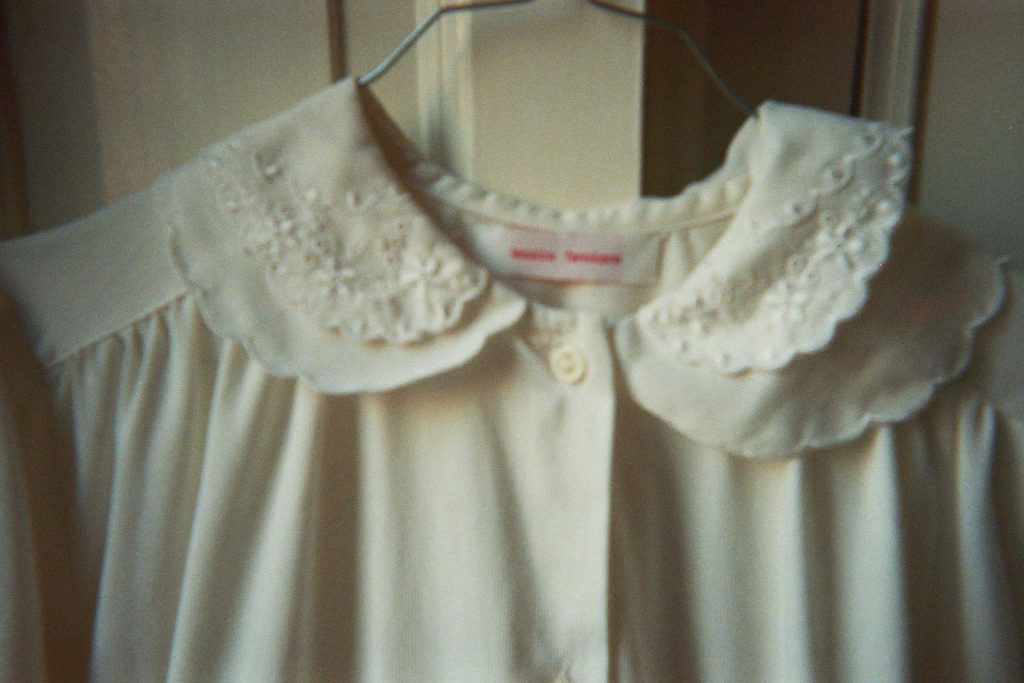 What is sustainability for you?
It's no longer a theme or a choice, but the only thing we can do to give value to what we have and to what was given to us.
How do you imagine the future of fashion?
We never think or imagine the future of something. We prefer the present of something and we see interesting changes in fashion.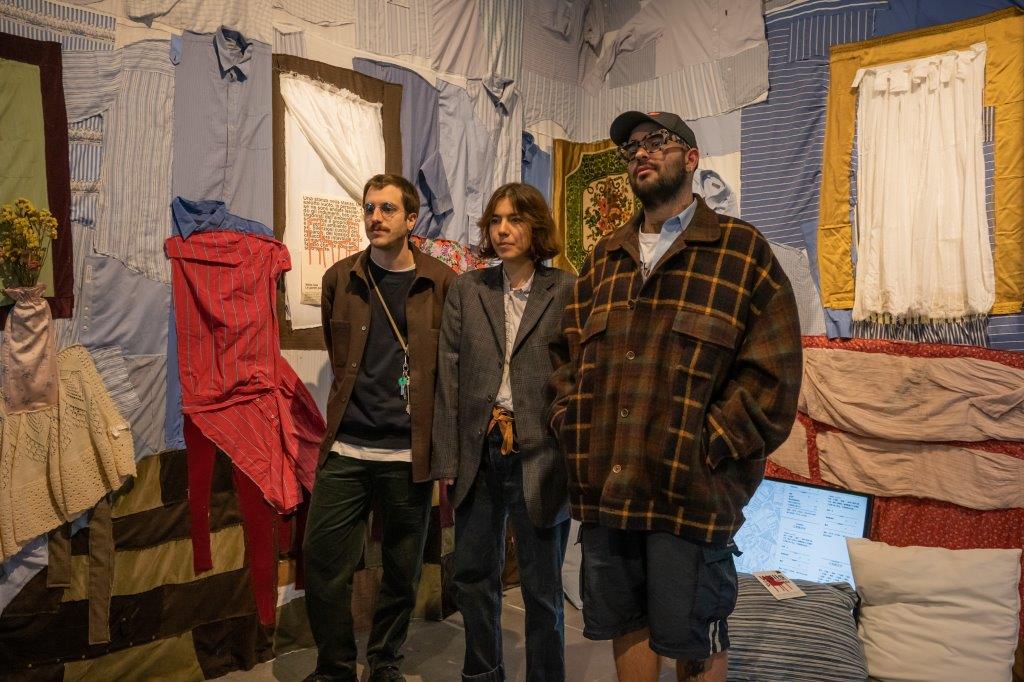 How did the idea of collaboration at the Fashion Graduate Italia come about? Do you have plans together for the future?
The idea of collaborating with NABA, Nuova Accademia di Belle Arti was born out of a talk, we have always maintained active contacts with the Academy where we studied and we immediately seized this opportunity to collaborate during Fashion Graduate. Regarding the actual idea/concept of "Walls Talk" we were thinking of an alternative way to narrate our project, a way in which clothes were the protagonists but in a two-dimensional and illusionistic guise, hence the trompe l'oeil room. We never think about the future, there is already too much to do in the present. Of course, we are now working on a new thematic collection, very different from the last one with a bridal theme, but we still don't know what form it will take!