Showcase, the special project of Altaroma, celebrates its 10th anniversary with a special edition during the 5-days event of the Rome Fashion Week and highlights the great talent of the new wave of emerging Made in Italy brands.
10 years of Showcase Altaroma, a fantastic new goal reached by the important event for emerging fashion clothing and accessories designers who want to be noted by the great fashion system of buyers, bloggers, journalists, influencers and celebrities.

The Showcase exhibition this time, for its anniversary, presents more than 70 new brands at the same time for the all duration of Altaroma from 11 to 15 July at Ex Caserma Guido Reni in Rome, giving them the opportunity to show their collections. Among them we've selected the 30 most innovative and interesting brands of clothing, shoes, bags, jewels and accessories design.
EMERGING FASHION CLOTHING BRANDS
AZA LEA ITALIA is the sophisticated ready-to-wear brand launched by the designer Marta Liberatori who brings to Altaroma Showcase a collection with clean and refined shapes in modeling, attention to detail and the search for high quality raw materials that wink, in a more minimal key, to Haute Couture.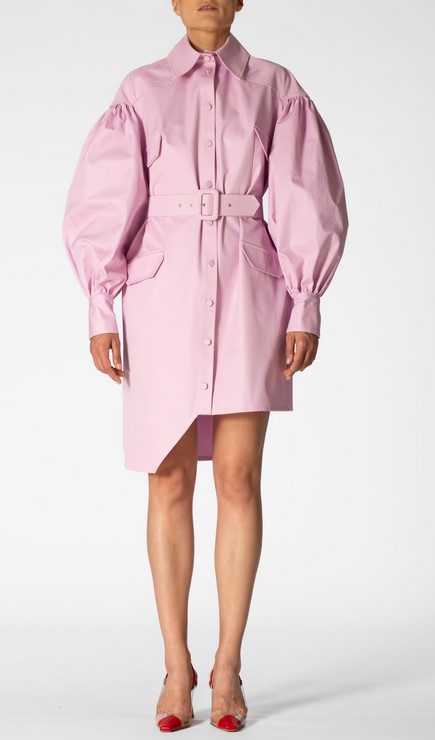 DEDO NATIS is a stylistic project created to enhance female beauty in a non-conformist but at the same time sophisticated and cheerful way through a fashion that enhances bright colors, sartorial details and floral prints.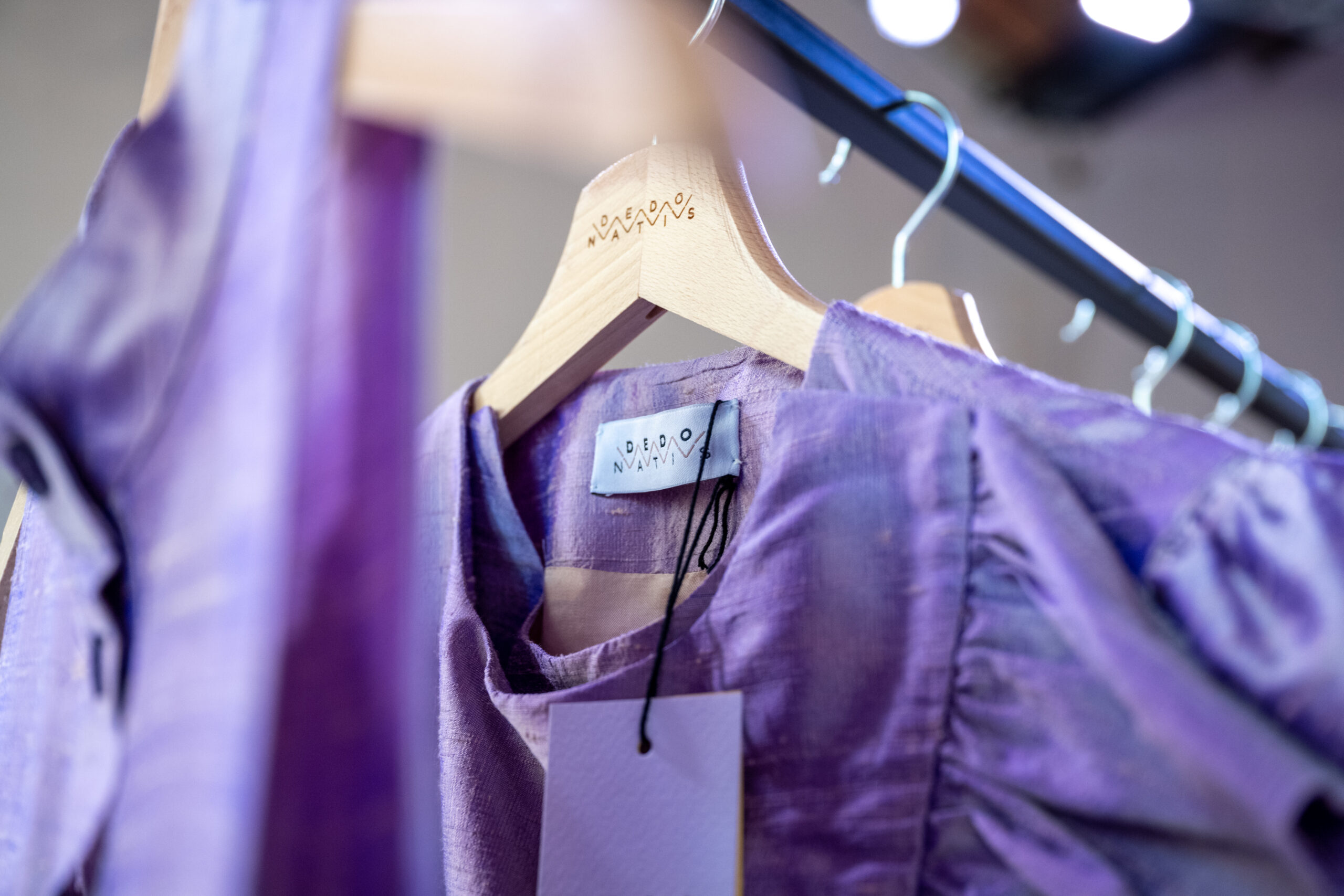 The collection of the brand FRIDA KIZA, designed by Fabiola Manirakiza, is a real joy for the eyes and the spirit. Inspired by the life of the works and character of the painter Frida Kahlo, the collection is a riot of colors and warm and sunny atmospheres that live through natural fabrics, sustainable details and beautiful prints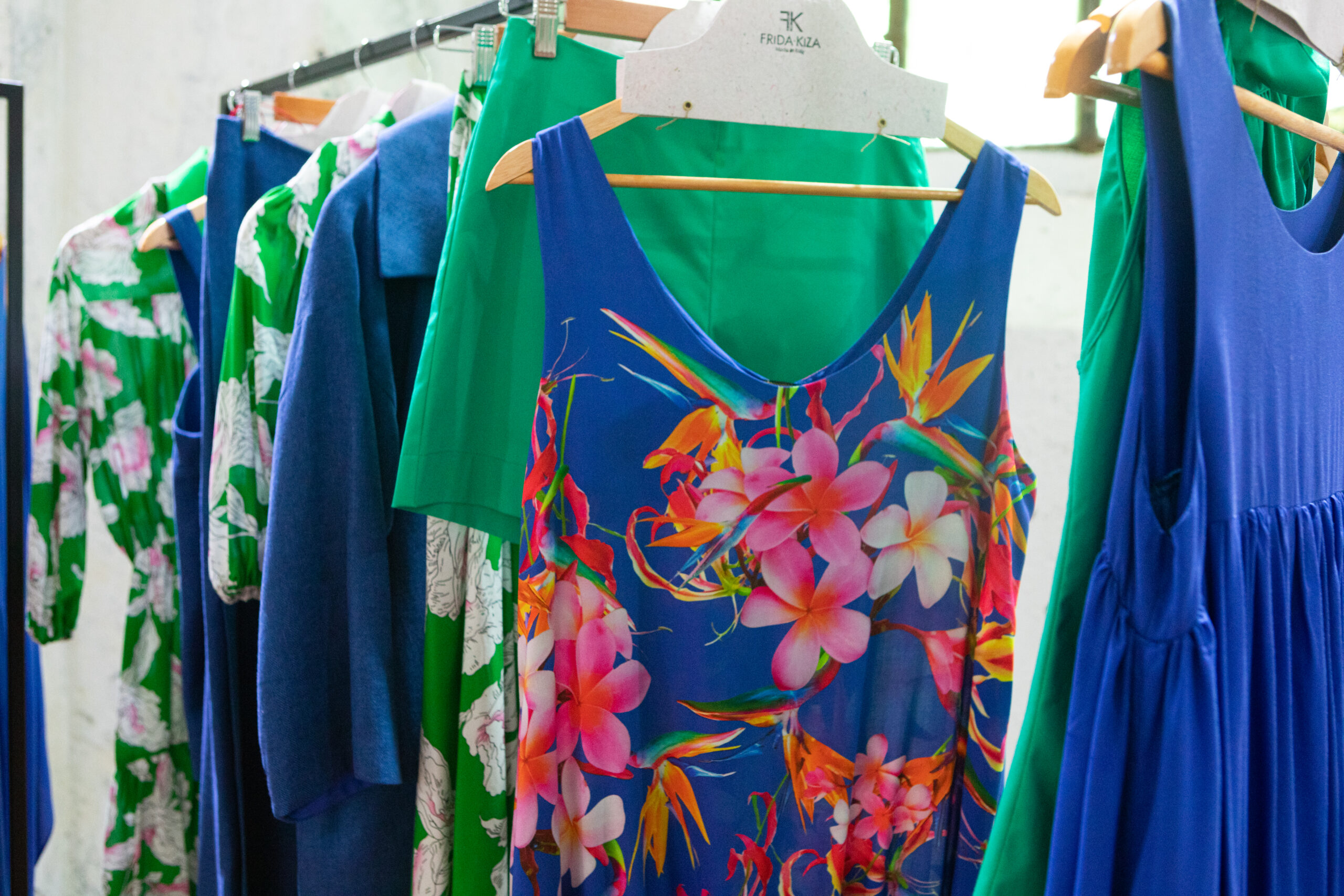 The collection by FRANCESCA MARCHISIO, an Emilian designer we have already met in other editions of Altaroma, is a beautiful work of research and conceptuality that transforms tailoring in a sustainable key through upcycling techniques and transforming textile waste into beautiful, luxury garments easily wearable.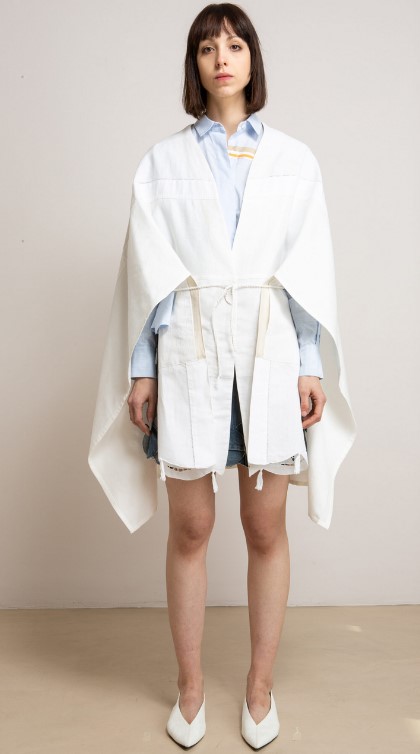 Michela GAIOFATTO, designer of the homonymous brand, is one of the realities that we love to discover in events such as Showcase Altaroma. The brand rethinks the concept of luxury, which becomes a path taken to the well-being of people through an essential image, linearity in shapes and a focus on particular and tailored details.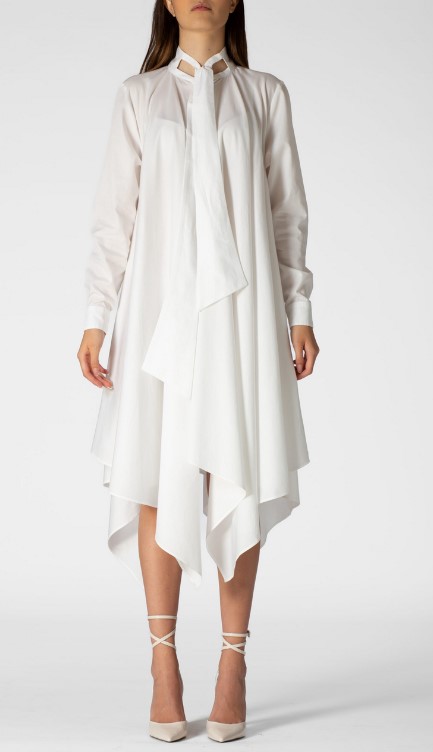 GIOVANNA NICOLAI is another interesting discovery of this showcase edition. A 100% made in Italy Brand designed for a demanding woman with a strong character and a bold personality, a lover of color and a unique style with a strong impact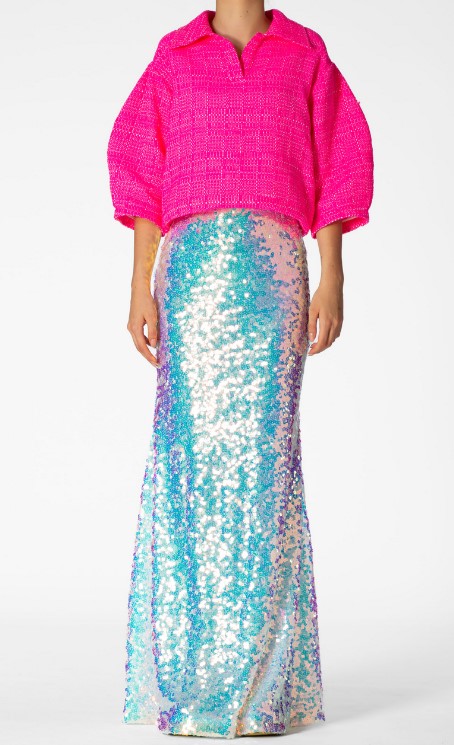 Once again we can only adore the collection of the Taiwanese fashion designer, but who lives and works in Italy, JOHN ZUCCA Cheng. The designer has a great aesthetic sense for modernity and interprets futuristic fashion through a melting pot of de-constructed inspirations, pop imagery and avant-garde minimalism.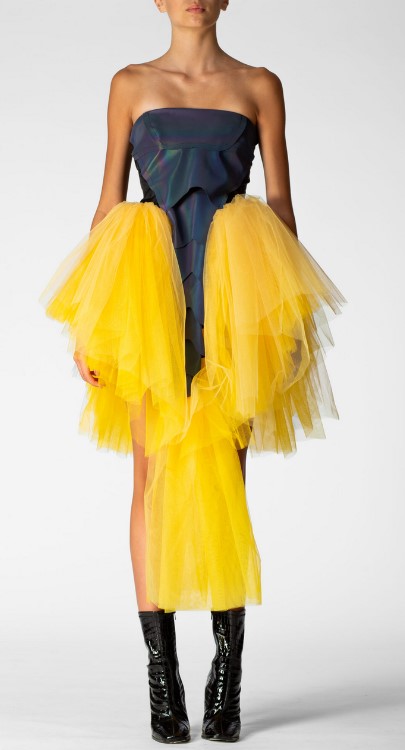 The couture knitwear dresses made by designer MARIA SAPIO are almost a three-dimensional, delicate and creative transformation of the organic and natural world, in which the crochet or loom textures revive natural elements such as flowers, plants and rocks on the female body.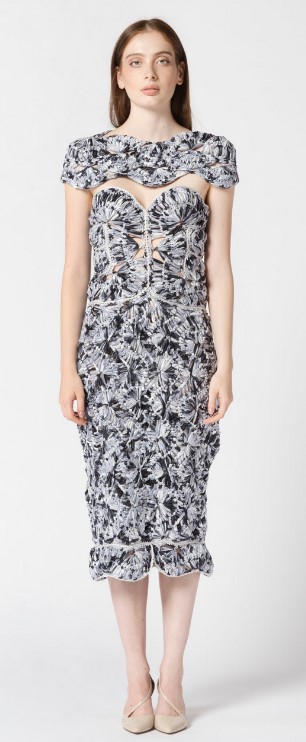 ZEROBARRACENTO, brand of designer Camilla Carrara, is increasingly becoming one of the Italian sustainable fashion brands. The fashion designer uses no-waste tailoring techniques, ecological and traceable materials, soft silhouettes that dress every type of woman and man, but above all she pays great attention to respecting the person who wears her collections.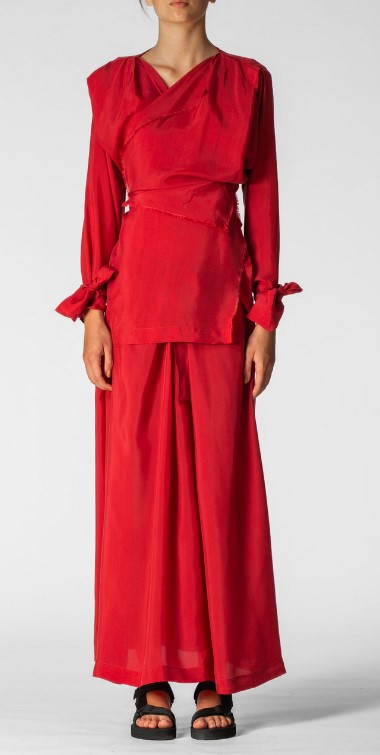 SHOES AT ALTAROMA
For ALESSANDRA BALBI the world of luxury footwear is focused on the rediscovery of the most authentic glamour and research of excellence through the highest quality craftsmanship, that enhance the hyper feminine shapes and colors of her shoes i8spired by the worlds of art, architecture and design.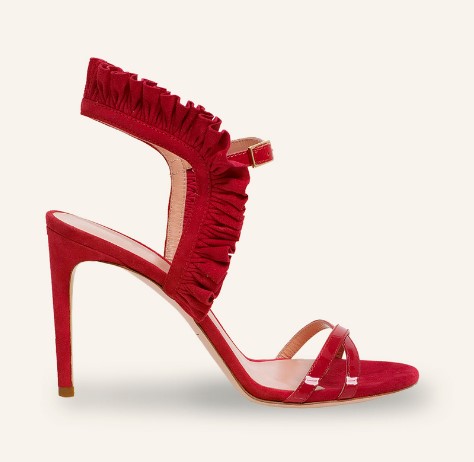 The shoes of the Haitian designer Judith Borsetto, while creative of the brand JUDITH SAINT JERMAIN, are among our favorites in this edition of Altaroma Showcase. Particular and stylish shapes, interventions of color, super glamour high heels, particular flat sandals. That is absolutely Must-Have shoes that any woman wants to have in her wardrobe.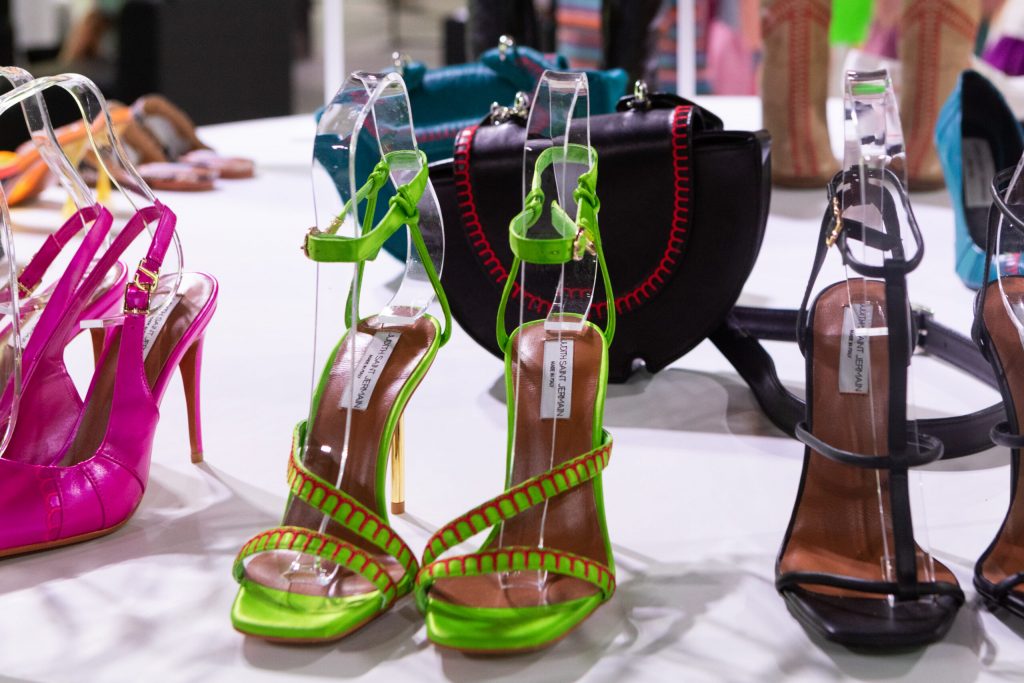 Matteo MAIORANO, whom we met here in Altaroma and at the White Show several times, transmits in his shoes all the love for contemporary art and avant-garde aesthetic research. The Roman designer is in fact the son of two artists and dreams of a world where art and fashion come together.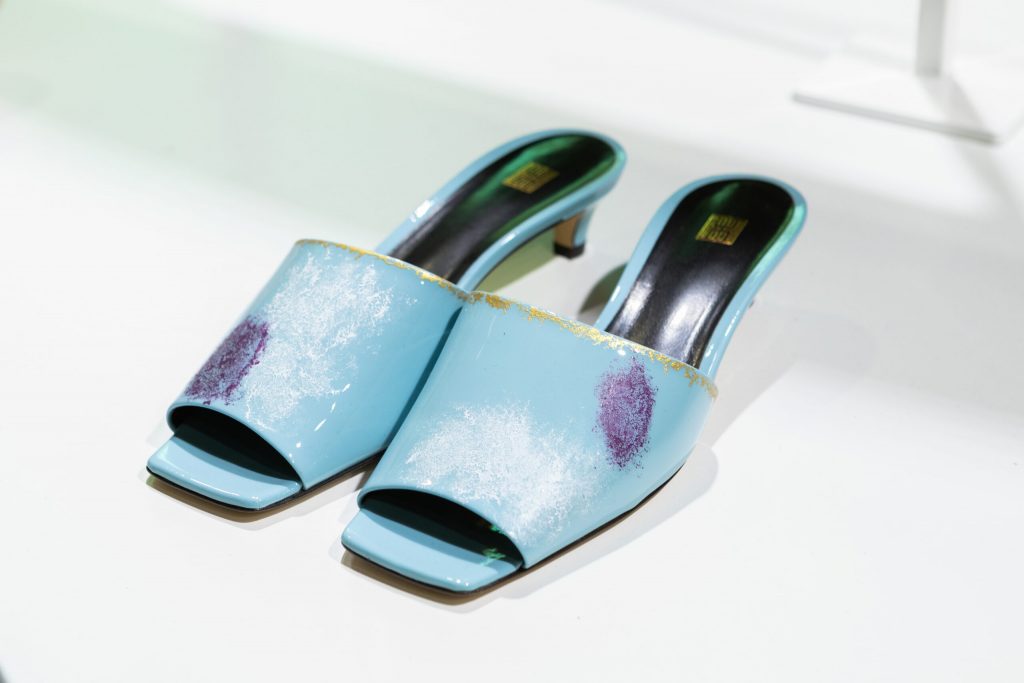 THE BEST INNOVATIVE BAGS OF ALTAROMA
EFFEI brings the cultures of the world to Altaroma with a sustainable collection of small items of clothing, accessories and bags that are inspired by the values of multiculturalism and sustainability. A collection rich in heterogeneous patterns and craftsmanship that enhance traditional textile production and local economies.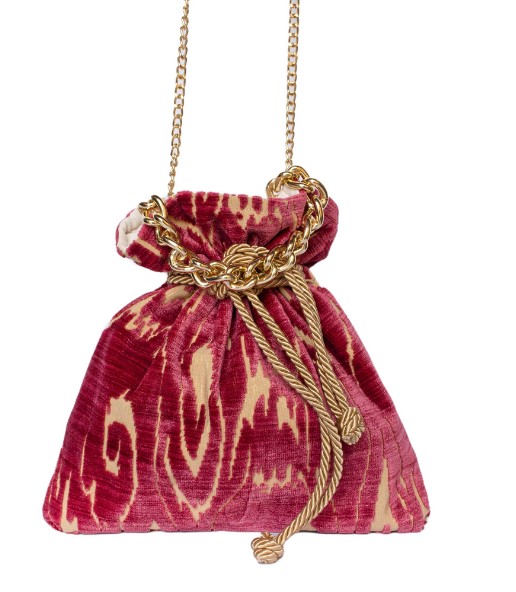 The brand FEMEA Milano brand was born from the creative collaboration between the manager Luca Cantele and the architect Fabiana Scrudato, both lovers of beauty and luxury design. The design duo creates leather bags with three-dimensional geometric decorations inspired by the world of design and architecture.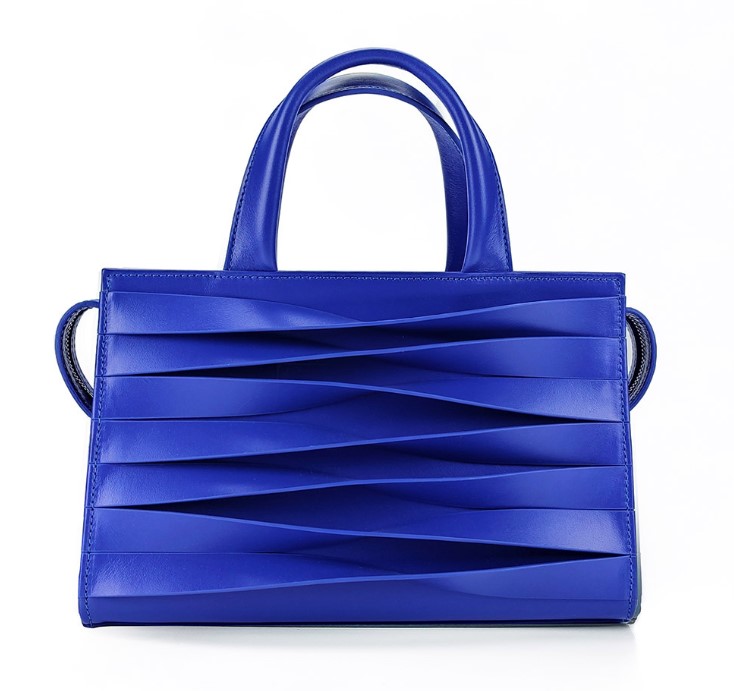 The bags of the brand FRP Collection are small handcrafted jewels in the field of luxury leather goods and mix precious materials like genuine leather with crochet techniques in a series of timeless yet wonderfully contemporary pieces.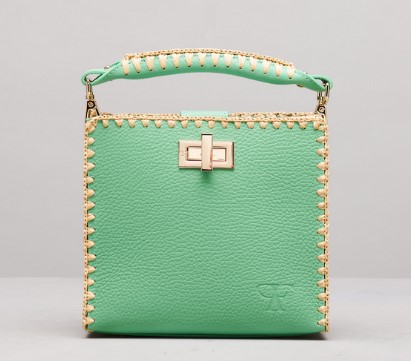 GIOVANNA QUARATINO's bags take us back in time with a pinch of nostalgia mitigated by a great sense of irony. The shirt-shaped bags made with vintage fabrics from the 60s and 80s are small cute masterpieces of craftsmanship and creative flair.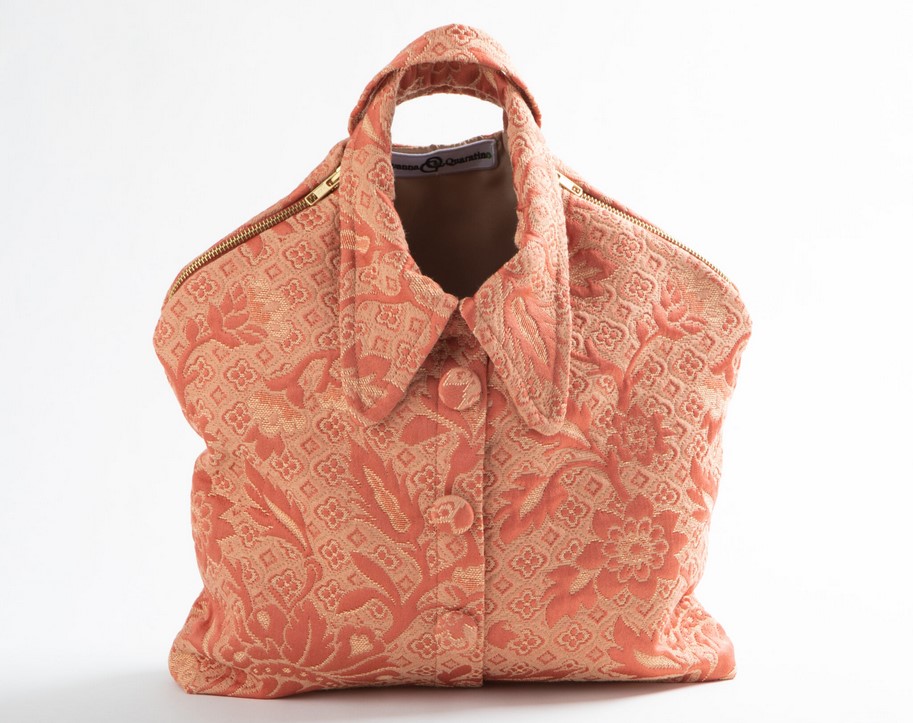 Geometric shapes, essential lines, architectural inspiration, color contrasts, innovative materials combined with classic leather, sophisticated details and Made in Italy craftsmanship. These are the characteristics of the beautiful bags signed by LARA BELLINI, Milanese brand that produces every accessory exclusively by hand.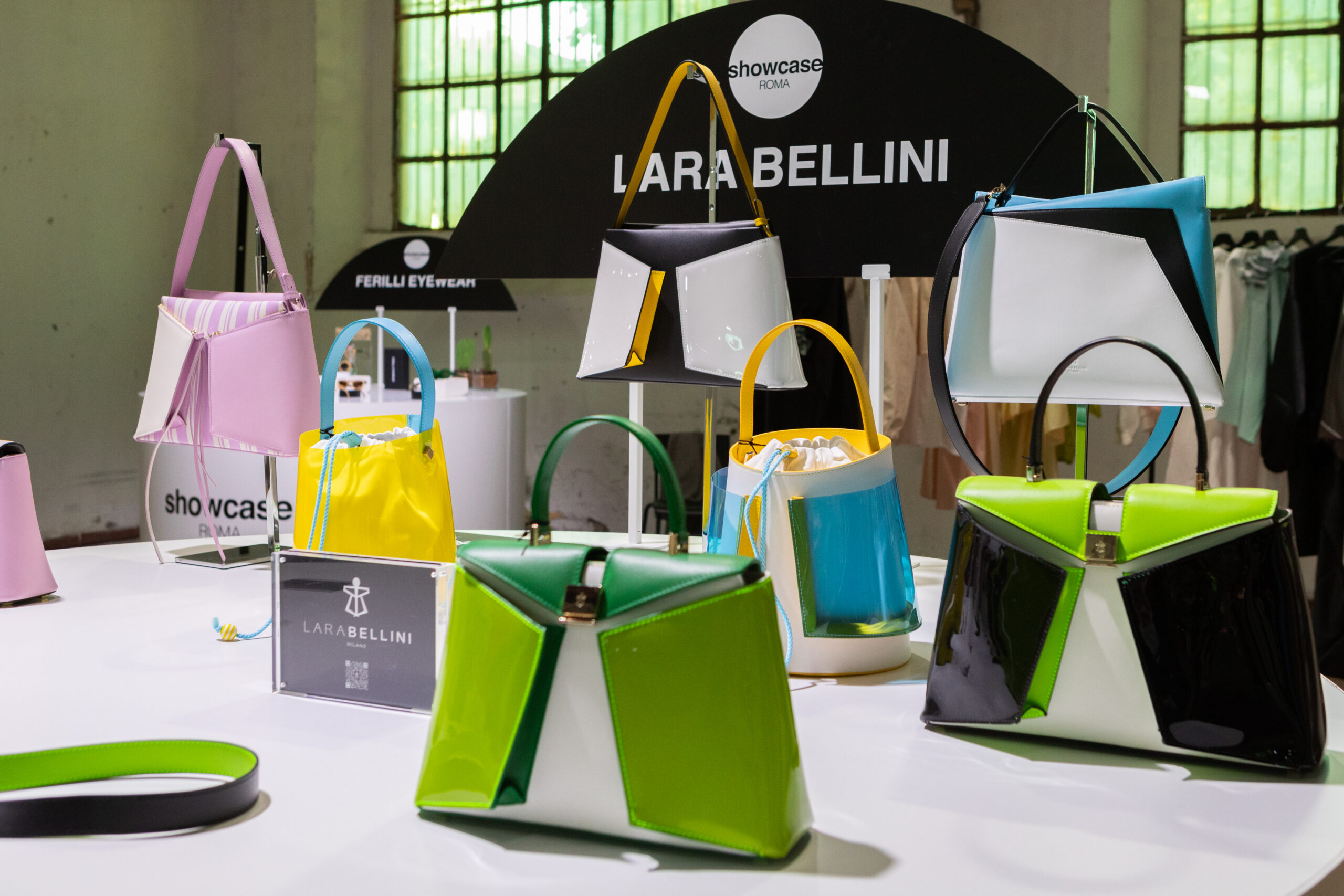 LEDEFF bags are unique pieces made exclusively in an artisanal way. The inspiration comes from the rediscovery of vintage fabrics, buckles and buttons in the grandmother's trunk of the two founding designers of the brand, Barbara and Luigia De Felice, who mix with the contemporary with a luxurious and refined vintage touch.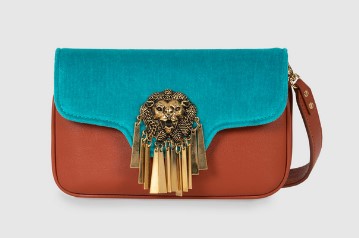 Vintage scarves, multicolored and with splendid prints, take on new life in the sustainable bags of the MM33 Milano brand. Each bag is a unique piece precisely because it is created with an eco-friendly process of luxcycling, but above all it is a pleasure for all lovers of the most colorful and creative fashion.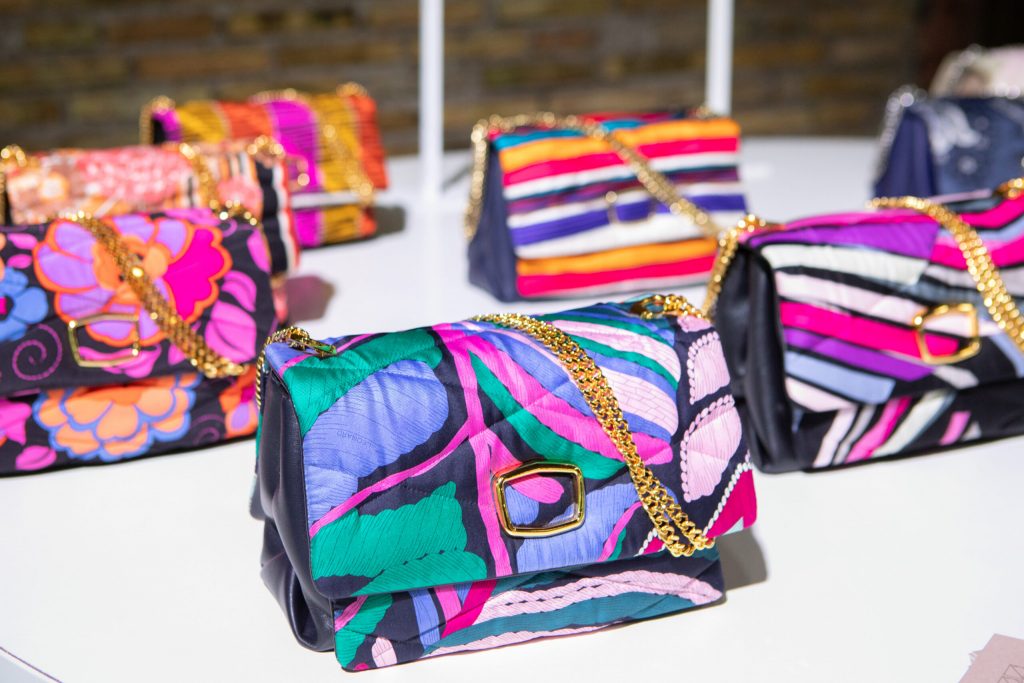 Definitely minimal and contemporary is the taste of the designers Nicola Massardi and Domiziana Bertelli, founder of the NI-DO brand. Bags with a clean and essential linearity, slightly enlivened by three-dimensional effects and strong references to geometric shapes. Even more enhanced by the great quality of the leathers obtained from the recovery of the excesses of Made in Italy industrial production.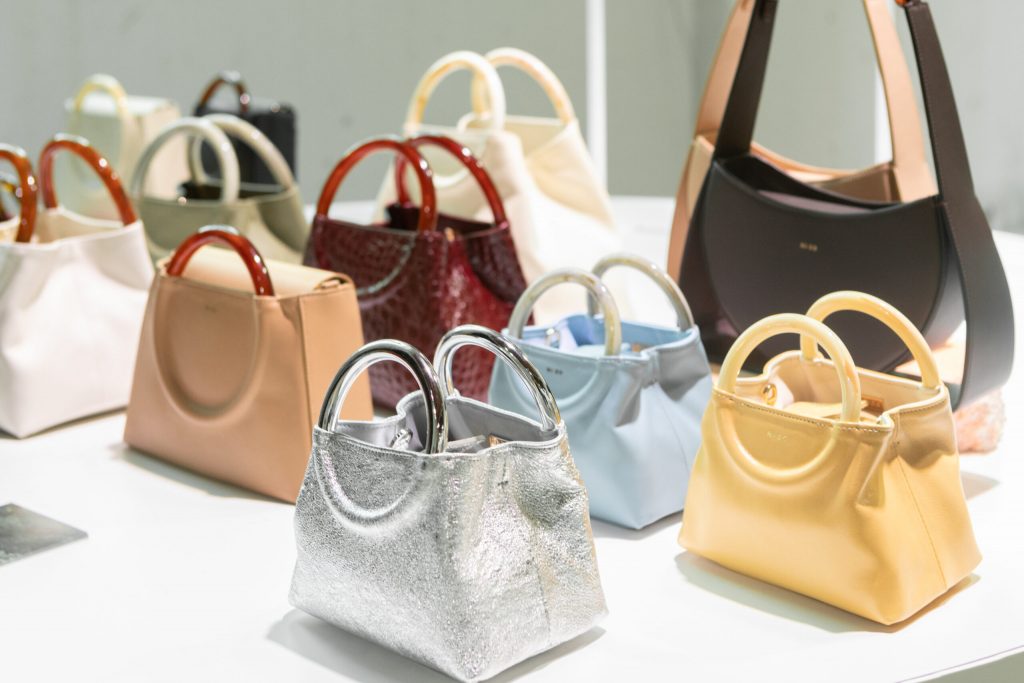 VALENTINA ASIA is the independent brand founded by the designer of Apulian origin Valentina Russo, who is inspired by the world of nature and art in the creation of bags that are almost sculptural geometric shapes with a life of their own, in which the material, the lines and the colors play together in a beautiful mix that makes unique these little works of art.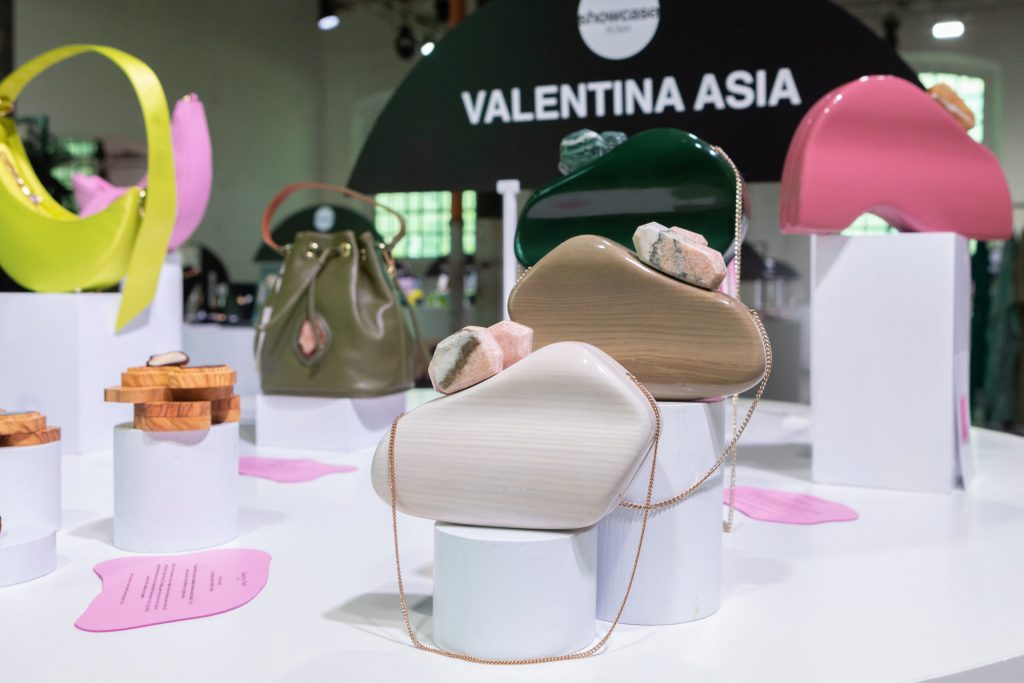 Once again the bags of VILLA TRENTUNO strike us with their particular design, elegant and innovative at the same time. The designer is inspired by the natural world but also by the typical luxury of our most genuine Made in Italy. Always original detail is the beetle decor, this time also declined the particular material and new captivating colors.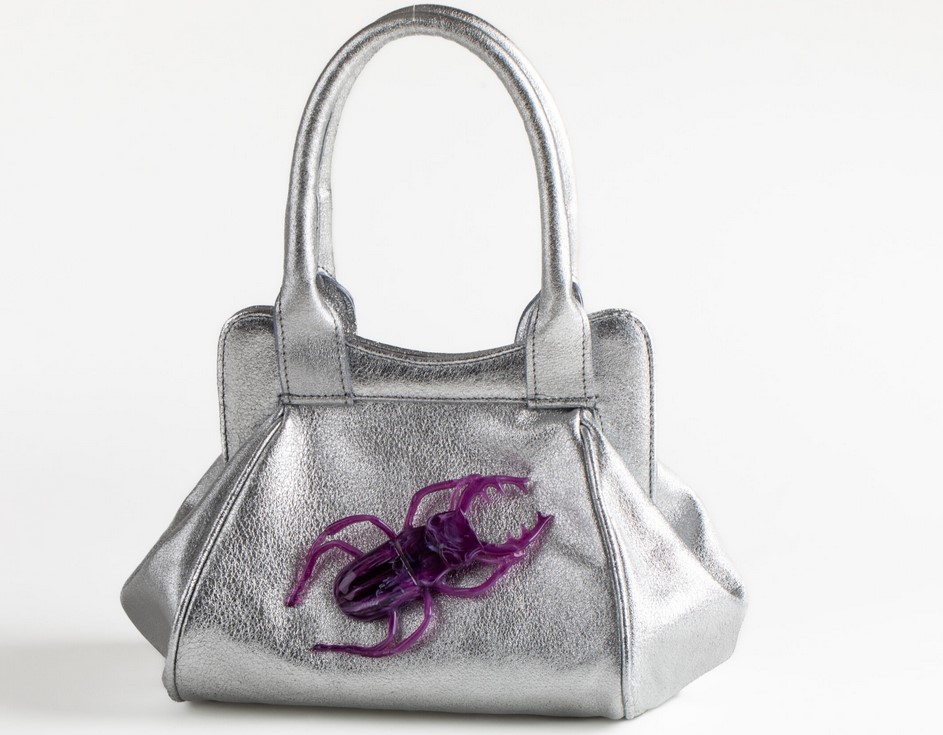 AVANT-GARDE JEWELS AND ACCESSORIES
0770 s the brand now loved by many celebrities and fashion editors designed by two of our old acquaintances Enzo Pirozzi and Irene De Caprio, accessories designers. Their collection of jewelry and leather accessories is even more exclusive and unconventional and focuses on a rebellious and strong sensuality with a rock soul.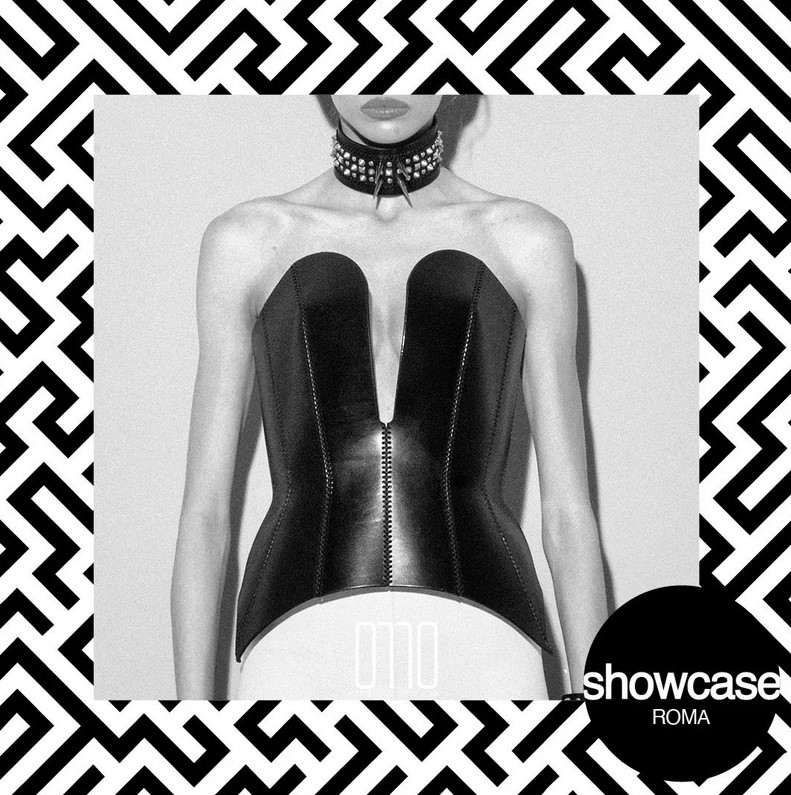 AEMBROSIA is the accessories brand of Maria Francesca Broggini, a textile designer who transforms hand-made embroidery with 24-karat gold yarns into delicate works of art inspired by the world of nature, to be worn as jewelry or as hair decorations.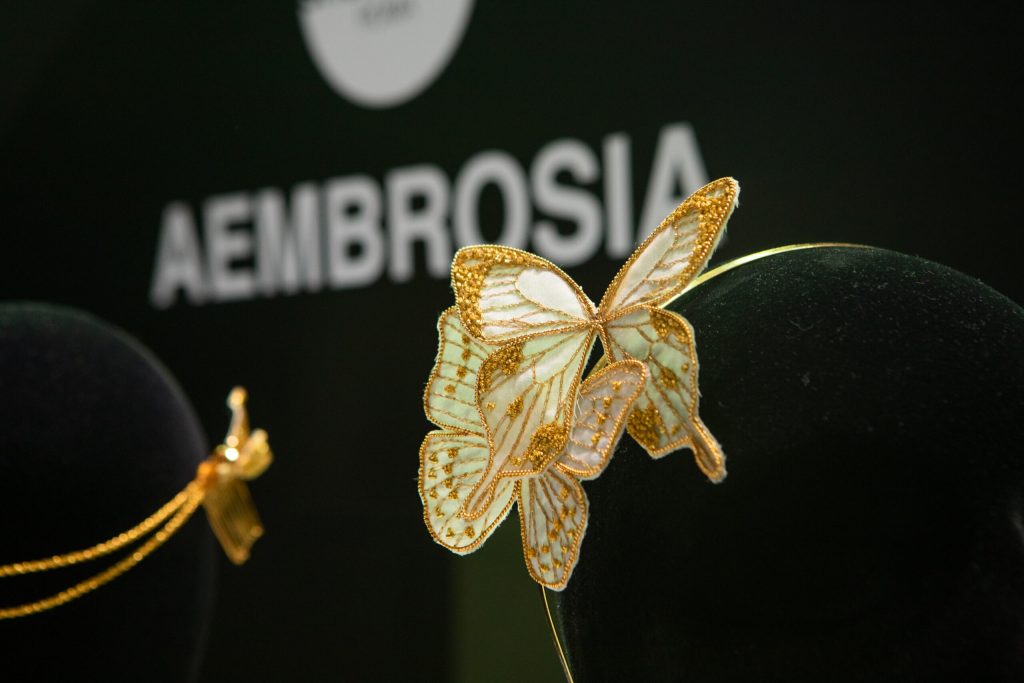 The FATHERSON FIRENZE's sunglasses brand focuses on family heritage and the recovery of traditions in a contemporary key. Sunglasses with particular frames, refined materials, revisited vintage lines, extravagant and decidedly interesting shapes, unique details such as velvet and silk brocade inserts. A wonderful discovery of this edition of Showcase Altaroma.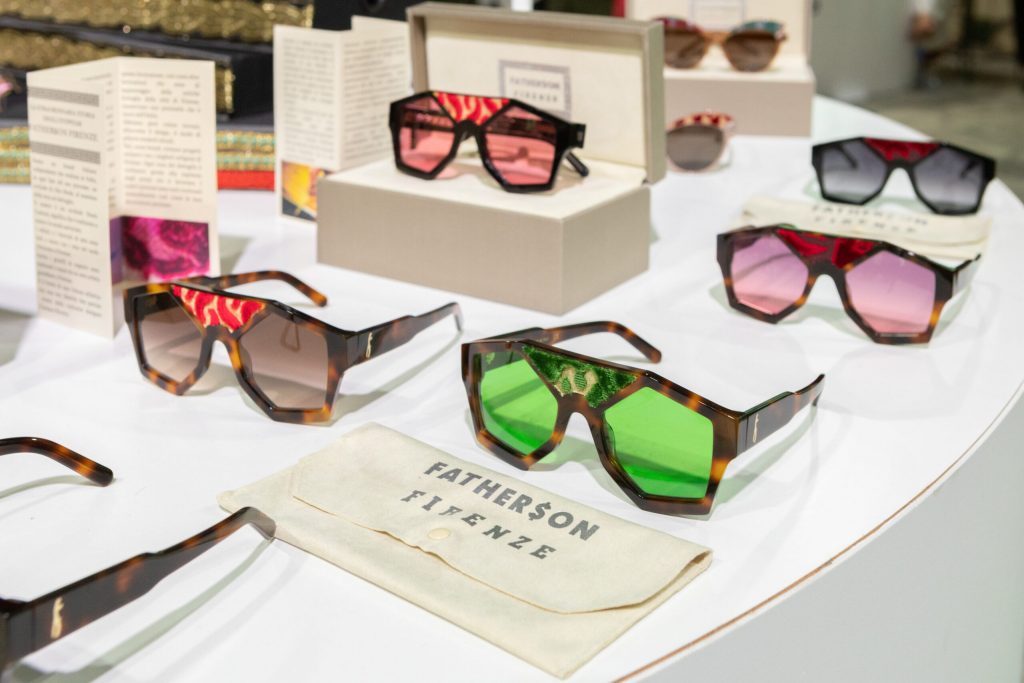 The jewelery designer Maria Clelia Scuteri of the INVAERSO brand has a very contemporary vision of jewelery and an innovative approach to design that mixes geometric and architectural inspirations with mixed production techniques, from metal fusion to 3D printers, upcycling and filigree.
MIDORJ is the jewelry brand of the designer who focuses her creativity on sustainability. Jewels made with recycled materials, handmade processes, inspiration that come from the natural world and metals such as untreated bronze, which transforms over time and reacts spontaneously when in contact with the skin.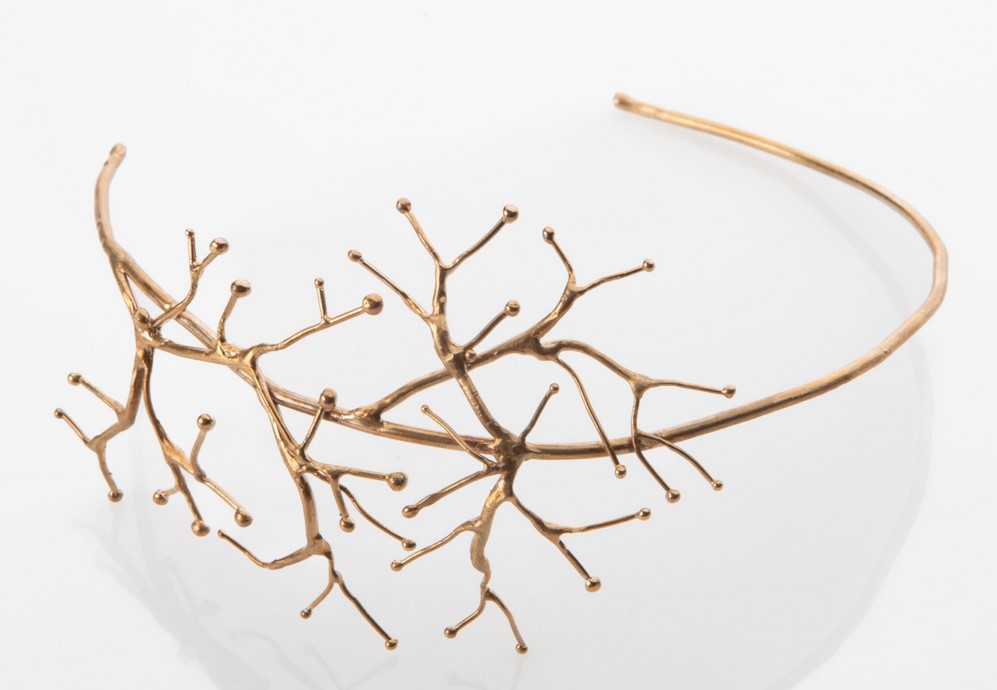 Irreverent, captivating and fun is the design of NITA jewels, designed by the designer Nicolò Taliani. Small glass masks in pure colors and with a sassy and weird look, to wear as earrings or pendants to give a touch of color and creativity to our outfits.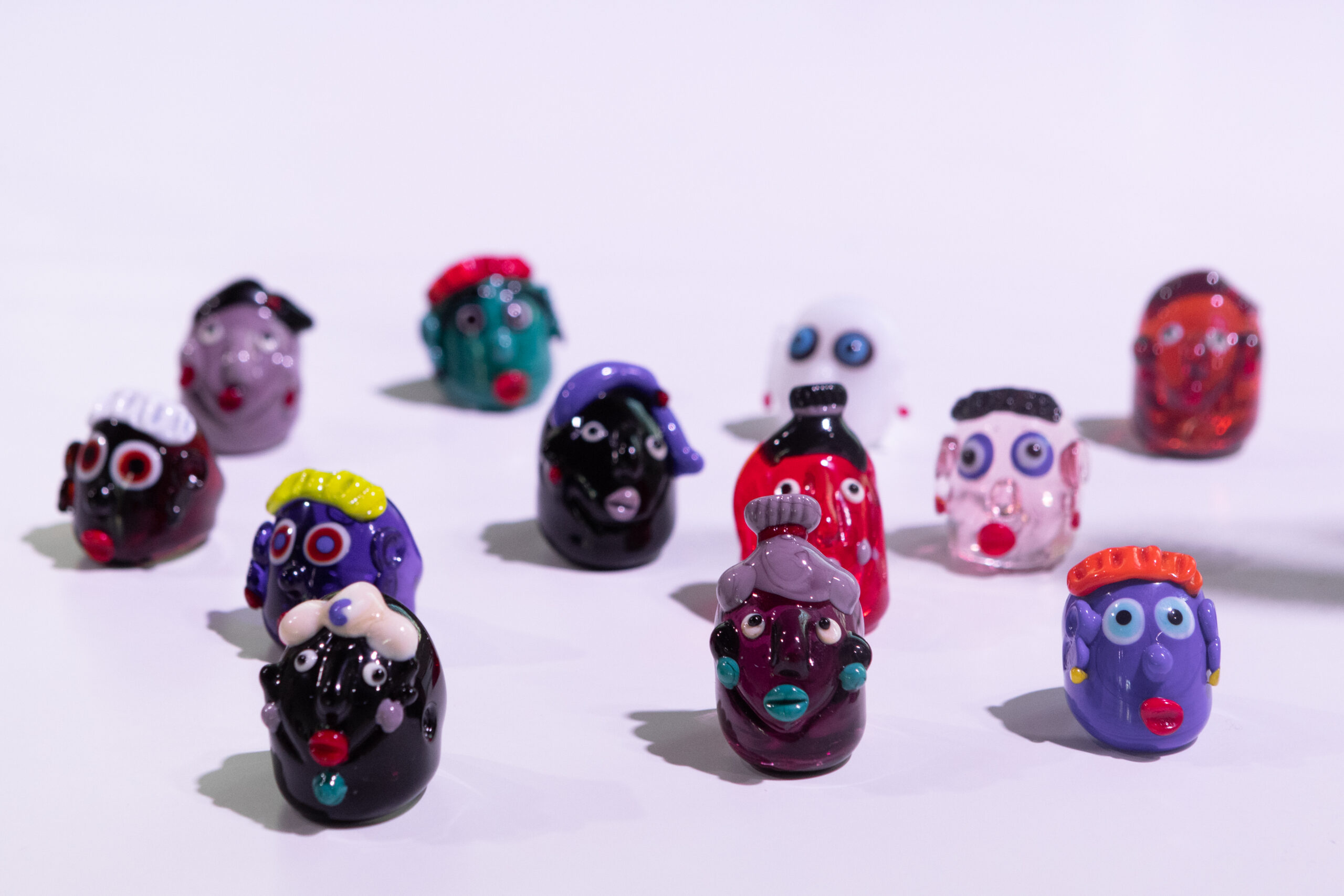 PYLA is a Made in Italy jewelry design brand born in 2016, whose creations presented at Altaroma enhance the essentiality of geometric shapes and color without ever exceeding extravagance. Low environmental impact jewels in the research of materials and in no waste processing techniques as well as in sustainable packaging.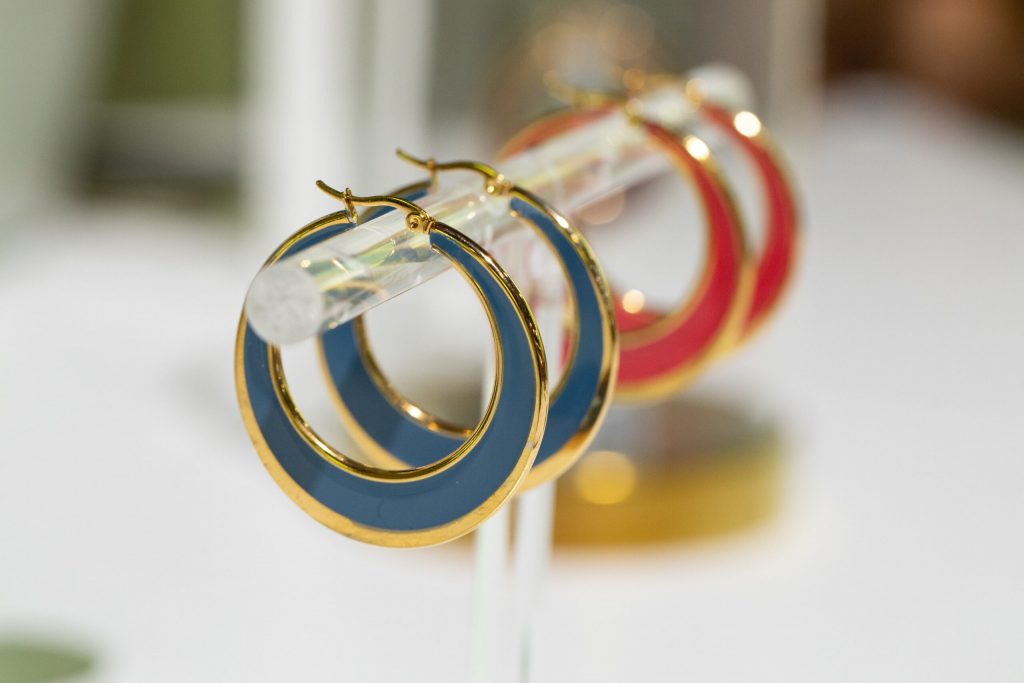 The designer Valentina Giammarco, creative soul of hair accessories brand THE BEATRIZ, enhances vintage-inspired shapes through essential three-dimensional lines, creating interesting volumes and a beautiful color palette.