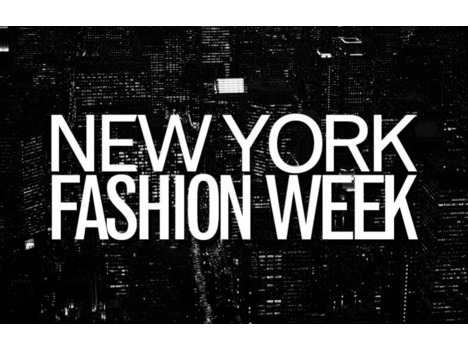 Waiting the hyper-glamorous New York Fashion Week for the spring/summer 2018 collections, discover 4 interesting names of young designers and avant-garde fashion brands.
Established
in 2015, the Canadian
Laurence & Chico
is a really interesting brand by the design duo
Laurence Li and Chico Wang, both
coming from the famous Parsons School in NY, where they studyied Fashion Design (Chico) and Fashion Marketing (Laurence).
Their style is characterized by an ironic sense of couture, a funny and extravagant pop/bon ton, with vivid colors, exaggerated proportions and a rich immagination.
Another duo to watch is formed by the
Berlin based designers Nan Li and Emilia Pfohl, who studyied at the
University of the Arts Berlin and at
the prestigious Royal College of Art London. Starting with their first collection, called
"My Pussy, My Choice", NAMILIA brand was suddenly noted by important fashion magazines such as
Vogue,
Dazed & Confused,
W Magazine, i-D
and LOVE Magazine, collaborating with the most famous photographers (names like
Steven Klein or
David LaChapelle!).
A
strong style, bold and voted to excess and provocation: sirens lines in
padded metallic fabrics, naked parts of bodies in the middle of pop
decorations, an irreverent way to propose streetwear and biker's look
with big proportions and strange cuts.
Minimalism and change of paradigm for
Lujin Zhang, born in Chinese inner Mongolia and
graduated from Parsons with a BFA in Fashion Design, she actually lives in NY. From her lands of origin she choose colors and a conceptual slow transformation of every single parts of clothes. Cutting parts and assembling them in other positions or functionality, she explore new worlds, destroying the classic elements of normal fashion.
Do you remember Claudia Li ? We spoke about her talent in a previous post. Coming from New Zealand, she studyied before at Central Saint Martins and then at Parsons School in New York, with a
Master
degree in
Fashion Design. Her own brand was launched in 2015 and the summer 2018 will be her 7th collection. A poetic style, characterized by continue evolution and reasoning about proportions, details taken by the past or costume and revisited in a decidedly avant-garde way, with handcrafted and unfinished parts, asymmetry or multiple layers.