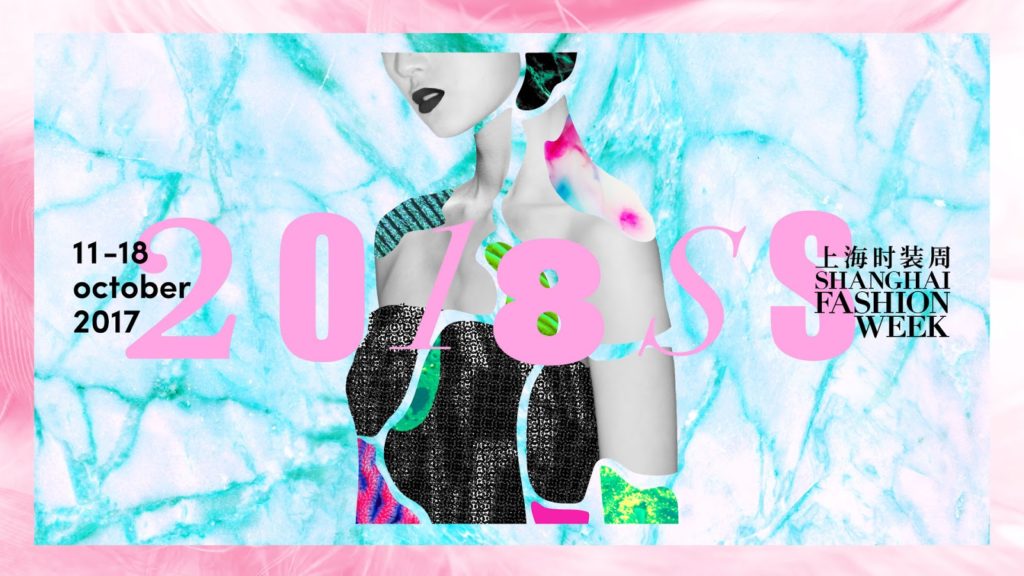 From last Shanghai Fashion Week, here the best innovative collections for spring/summer 2018 by the most cutting-edge brands and emerging fashion designers.
In the most international and trendy city of China, fashion buyers, journalists and fashion lovers have been meeting to see the last collections for next season. For some years now this appointment, rich of events, runways and presentations, has become even more important to know the young fashion designers and the most vanguard brands of Asia.
Let's look at their amazing collections!
CHABER C+
A new fashion brand born by the collaboration between Chaber and the designer C.T. Liu, who became creative director only one year ago, but who won a great numebr of awards and was recognized as the most potential young Asian designer. Chaber C+ collection is sophisticated and creative at the same time, with fluid lines which play with a delicate color palette and interesting details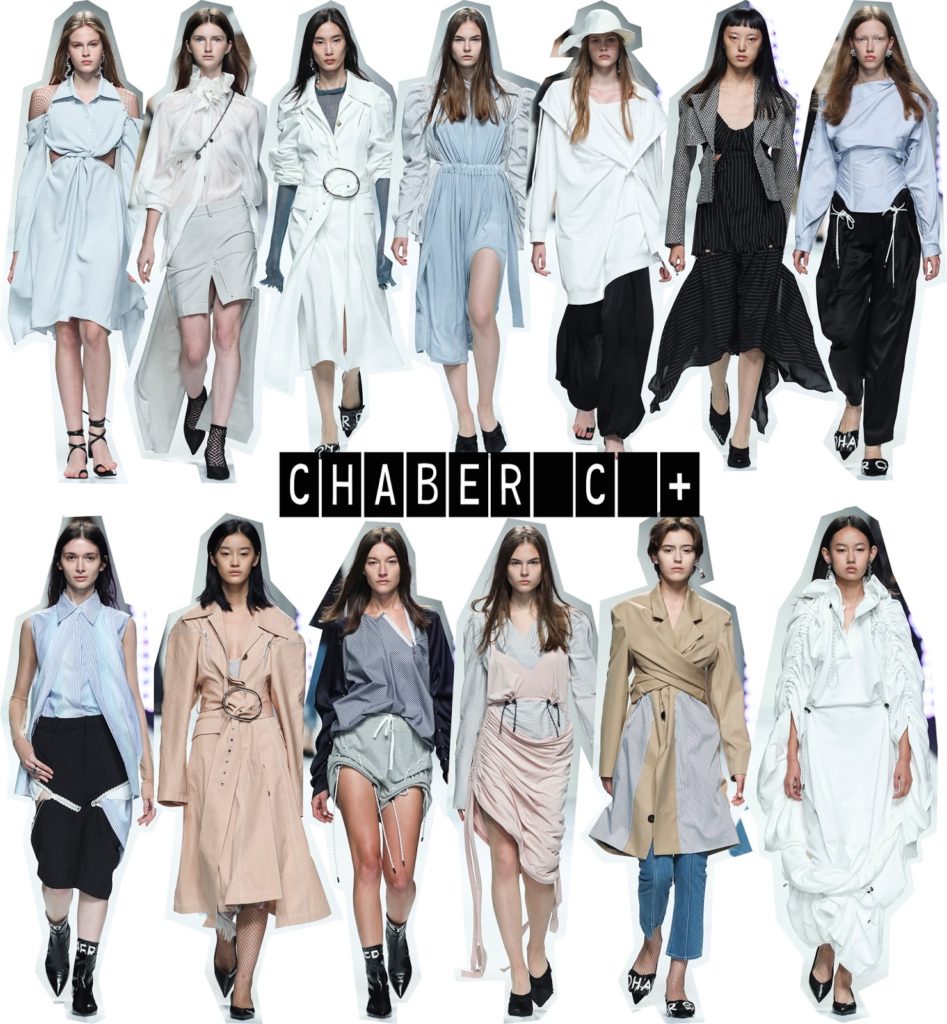 Chaber C+ ss 2018 collection at Shanghai Fashion Week
Mika Lee, is the young fashion designer of Awaylee, a brand established in 2012 that soon received great attention by pubblic and professionals for its poetic and powerful vision that mixes innovative elements with a retro taste, technology and artisanal techniques, sweetness and search of pure beauty. The ss 2018 collection is a triumph of frills, laces and tulle on delicate silhouettes, with a twist of modern interpretation and unexpected shapes.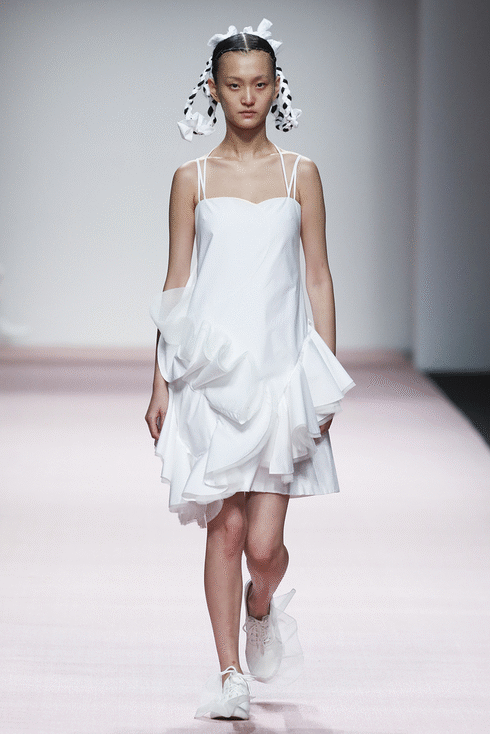 Awaylee ss 2018 collection at Shanghai Fashion Week
Austin Wu, coming from Taiwan, launched his brand in 2011 and was immediately noted for the great sense of calm and purity of his creations, that play with all the shades of grey and neutral colors. This collection is a sure excercise of style, with clean lines, asymmetrical games of overlaps, contrasting details ans geometrical shapes. The classic and basic color palette is now enriched by all shades of blue, from the more electric to the sophisticate petrol tones.
"Hold A Different View!" . This is the motto of the extravagant brand C.R.Z., that mixes elements of tailoring fashion to the more aggressive look of the street wear, vanguard techniques and bold fabrics. The collection for next summer is a summa oof all this elements, with oversize shapes, plastic materials, asymmetries and clothes held by suspenders and tied by straps.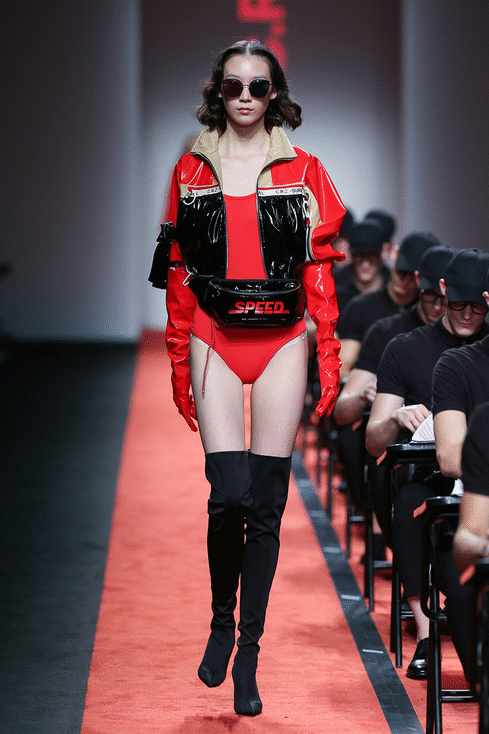 C.R.Z. ss 2018 collection at Shanghai Fashion Week
Eran Hui
founded his eponymous label
in 2014 in
Shanghai. Strong colors and elements coming from American
street style are the keywords to understant the great success among young people and Chinese celebrities. This collection explores the same features, mixing stripes, ripped denim, bold chromatism and tailor-made pieces.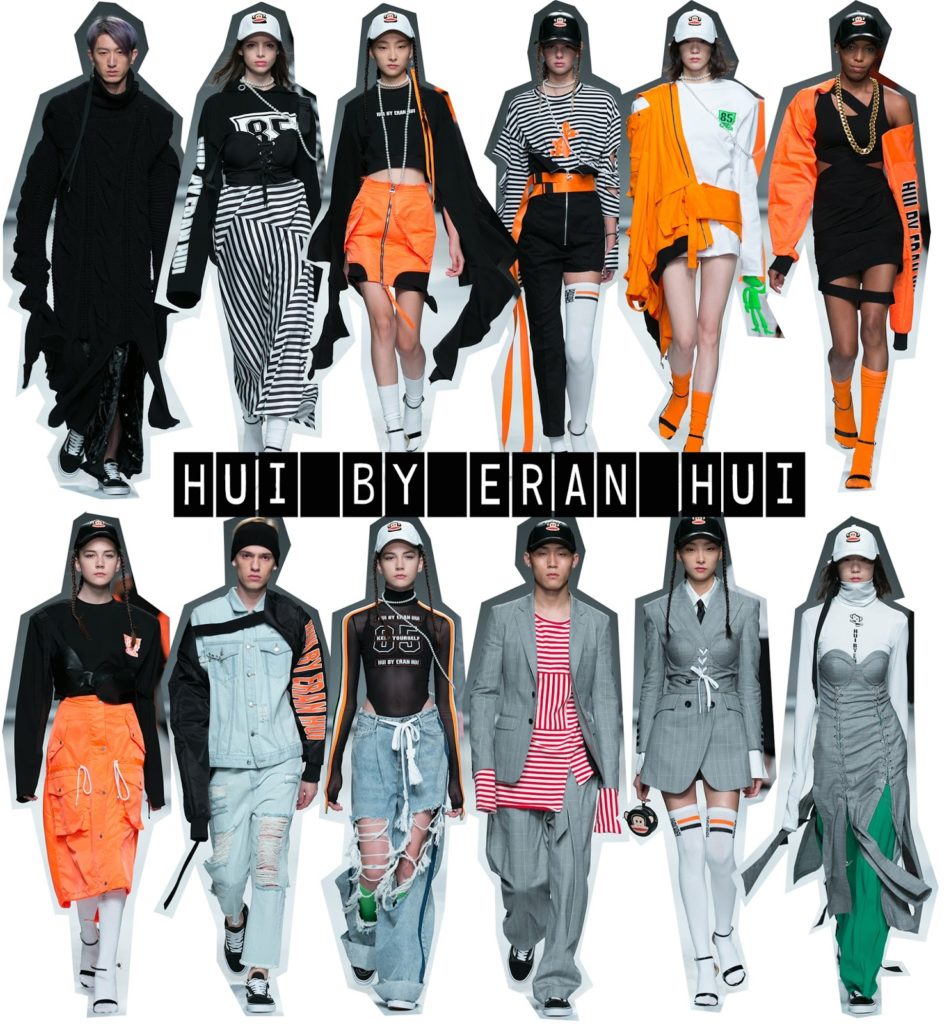 Hui by Eran Hui ss 2018 collection at Shanghai Fashion Week