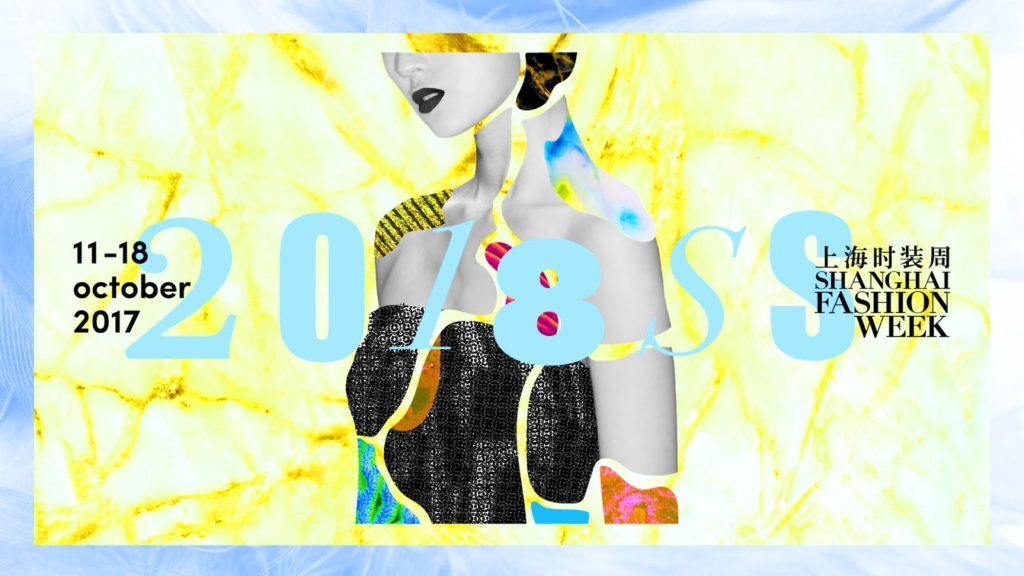 Second part of the tour at Shanghai Fashion Week to discover the best avant-garde collection of Asian young designers and emerging brands.
In the previous post we've start to speak about the 10 most interesting collection seen at last fashion week in Shanghai, one of the trendiest and fashionable cities in Asia. Thanks to the support to emerging young designers and new talents by forward-looking entrepreneurs like Tasha Liu (founder of the independent showcasing platform Labelhood) and the Chinese institutions, this years all the events during the week dedicated to spring/summer fashion collection were successful.
Here the second part of the post to see the most cutting-edge collections and better know their creators.
Created by the designer Aries Sin, Modement is a fashion brand launched in Hong Kong in 2010 that has a unisex vision of apparel. Dresses and clothes are in fact thought both for men and women and are strongly influenced by the multicultural background of Hong Kong. The ss 2018 collection mixes handcrafted effects, sinuous or straight lines and tailoring virtuosity.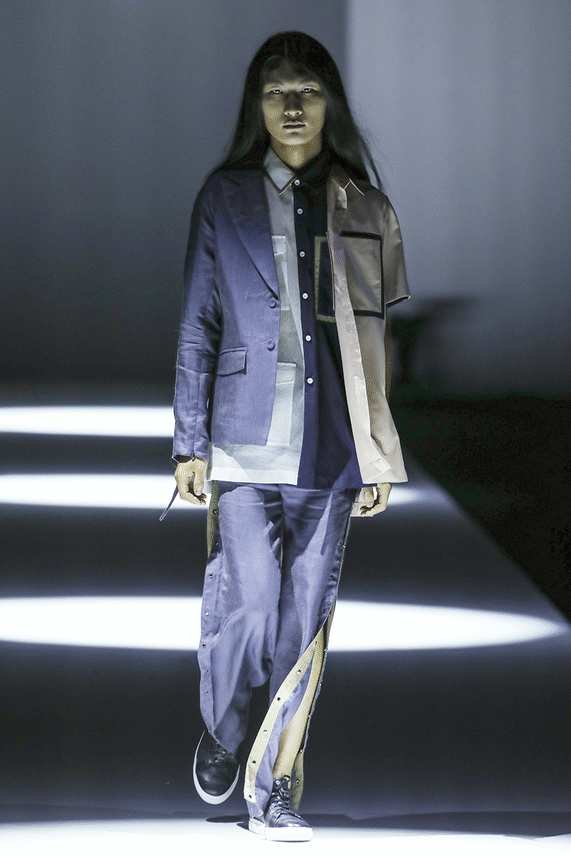 Modement ss 2018 collection at Shanghai Fashion Week
Minki Cheng, a London based fashion designer graduated in 2012 at Central Saint Martins, presents his collection at Shanghai Fashion Week thanks to the platform Labelhood, launched by Tasha Liu to support emerging designers. And as we can see in this collection, Minki is a really crative brand, that proposes a modern approach to design, playing with sartorial memories, experimentations on innovative fabrics and unusual materials.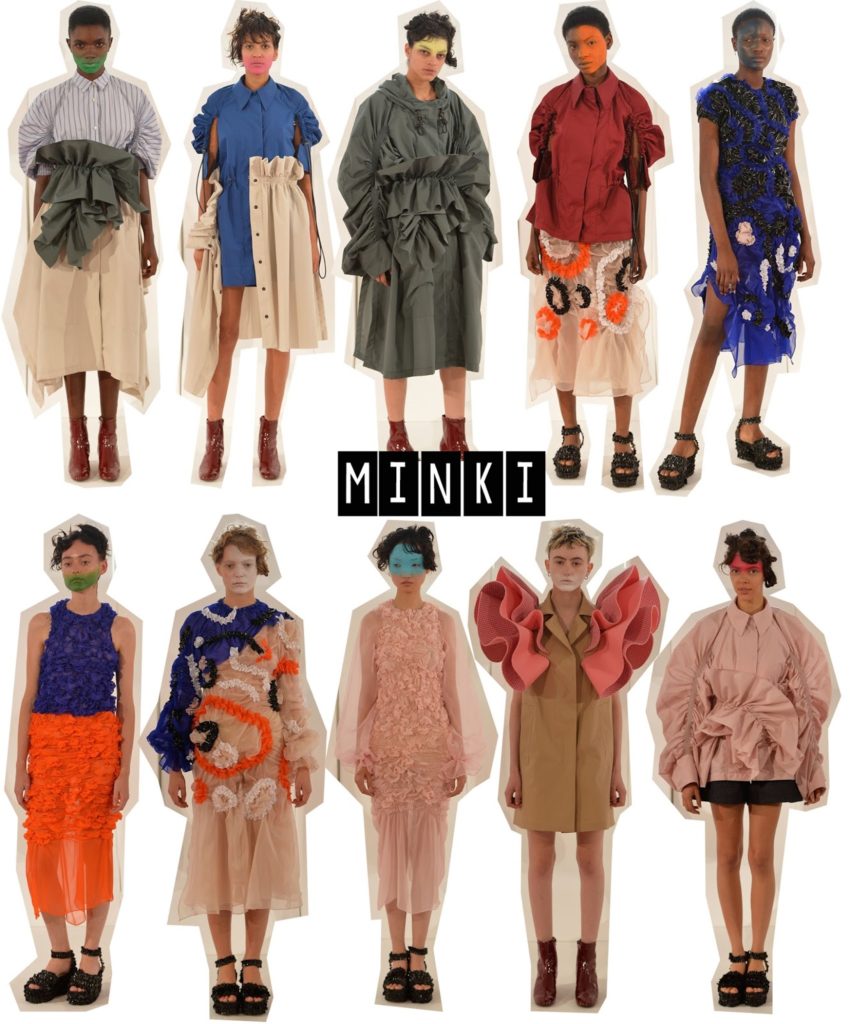 Minki ss 2018 collection at Shanghai Fashion Week
Mukzin is a fashion brand established in 2014 by the designer duo Kate Han and George
Feng, both coming from the same studying background and passionate about
occidental fashion and young trends. Looking at the decostructed idea of
fashion brought forward by young people that constantly fight against tradions
and old classicism, they propose a new way to interpret traditional Asian
clothing. Their latest collection in an intriguing miscellaneous of western and
eastern elements, in a pop cacophony of colorful prints.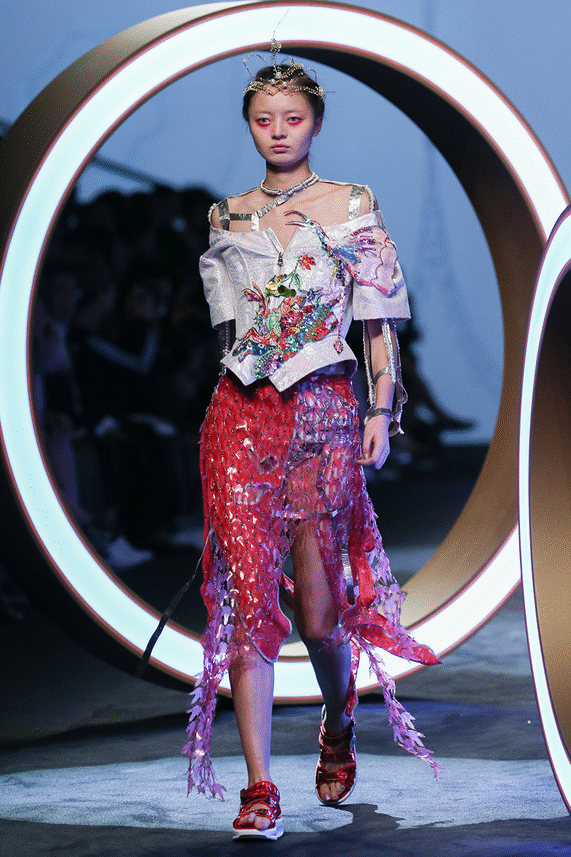 Mukzin ss 2018 collection at Shanghai Fashion Week
The
new brand Obtuse Triangle was founded only one year ago by the fashion designer
Yumo, who want to go beyond the classic division of gender to create a unisex
fashion inspired by youth and art. In fact the spring/summer 2018 collection is
a celebration of the naive creativity of Jean Michelle Basquiat, one of the
most important artist of Pop Art and Graffiti style, through patchworks of bold
prints and contrasting fabrics, asymmetries and traditional male/female clothes
revisited with unexpected cuts and transformations.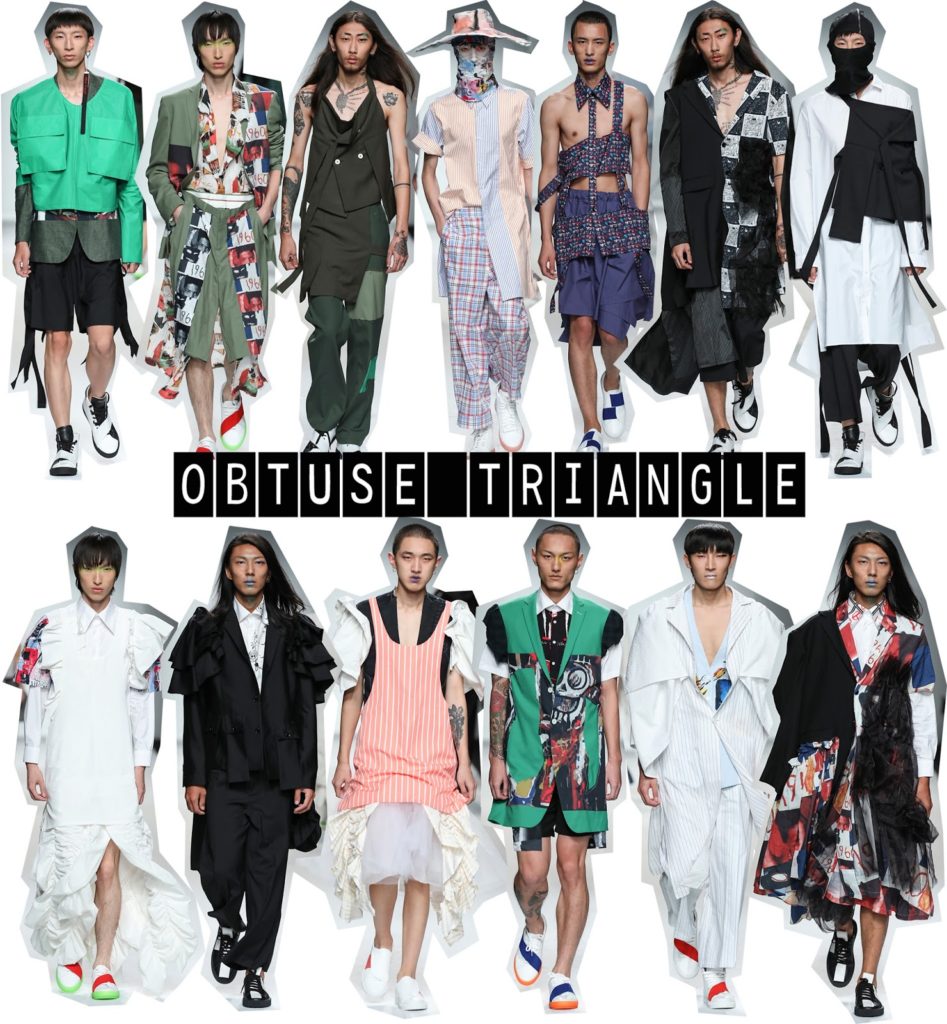 Obtuse Triangle ss 2018 collection at Shanghai Fashion Week
Li Chen Tan is a Malaysian
designer, while Yu Bo Lin is coming from China. They met in Milan, during their
studies at Istituto Marangoni and after graduation in 2016, they decided to
found the label Thisnorthat, focused on a strong aesthetic of continuous
contrasts. The two souls of the brand are clearly visible in their creations,
especially in the ss 2018 collection. Tailoring methods and functionality
against exaggerated proportions, strong colors vs neutrals, masculinity and
femininity, full and empty surfaces.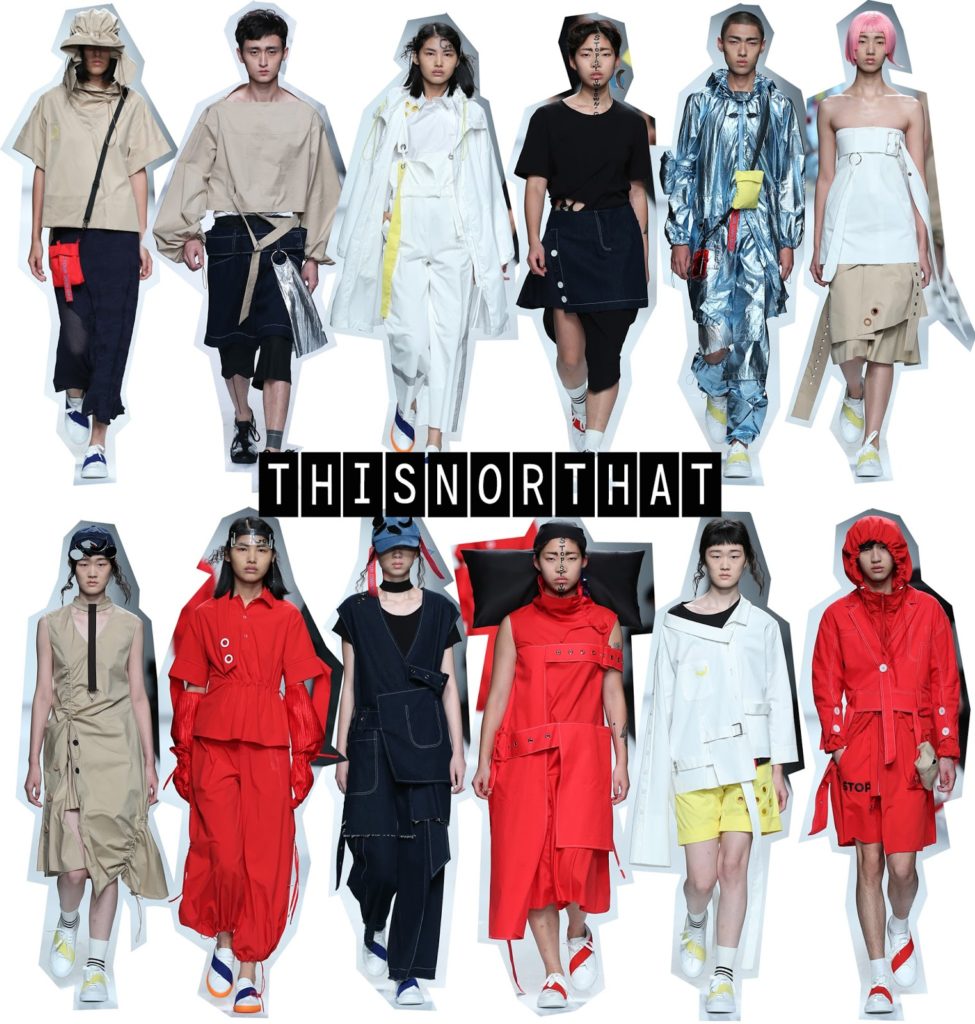 Thisnorthat ss 2018 collection at Shanghai Fashion Week