The journey stars with Hasekura Tsunenaga, the first Japanese ambassador arrived in Italy in 1615, wearing amazing samurai clothes mixed with exotic and Italian accessories to testify the no-boundaries power of fashion.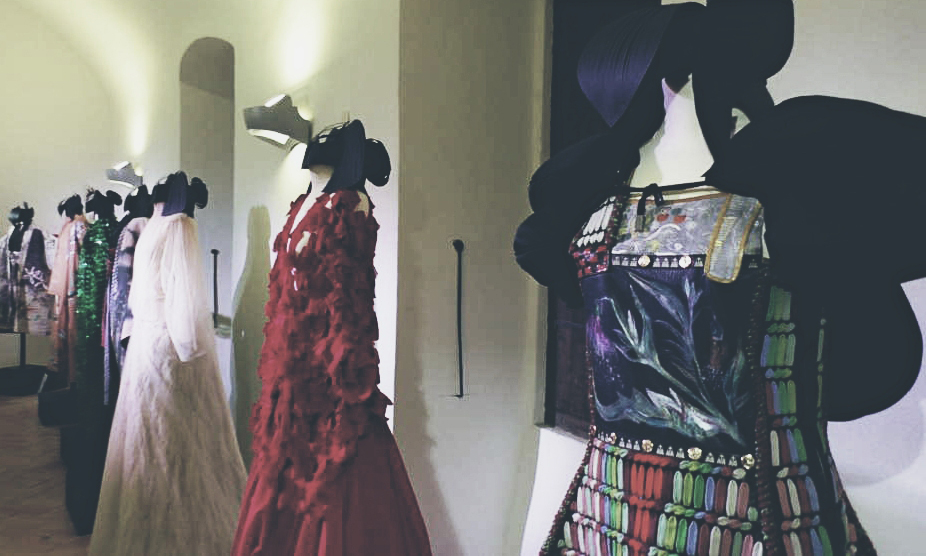 In the early 1900s Japanese trend was widespread all over Europe, drastically changing the rigid female silhouettes of the period in favor of more big volumes, geometrical shapes and armonious colors inspired by kimono. In the meanwhile Japan started to open its culture to western influences and women began to wear with an european style.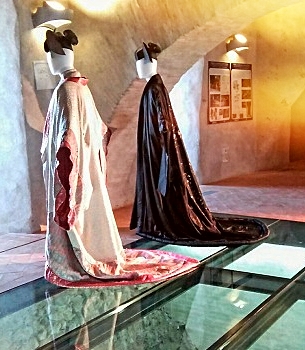 And modern fashion? In this interesting exhibition are showed 40 creations by famous brands like Antonio Marras, Gattinoni, Comme des Garçons, Maurizio Galante, Issey Miyake and Yohji Yamamoto, but also of emerging fashion designers and dressmakers, such as Tiziano Guardini (winner of the "Green Carpet Award"), Italo Marseglia, Ivan Donev, Santo Costanzo (from "Accademia di Costume e Moda " in Rome), Alessandra Giannetti, Silvia Giovanardi and Tommaso Fux.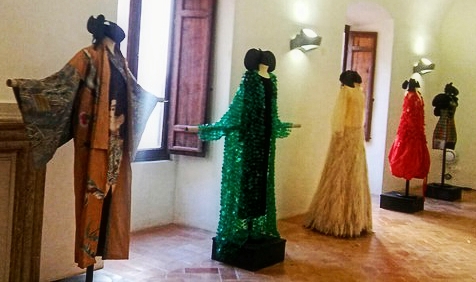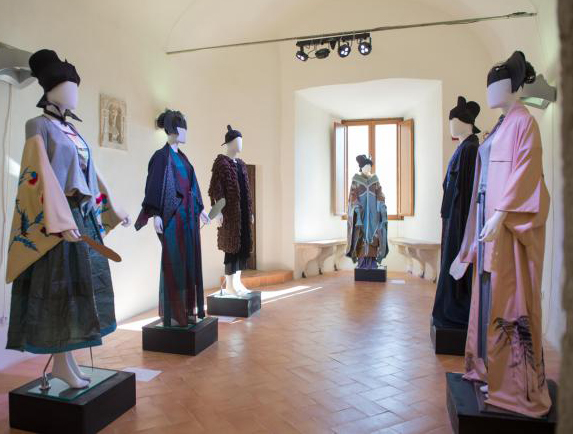 The art/fashion binomial is represented by the brands Noh (by Anna Rotella in collaboration with the artists Mauro Carac and Fabio Truffa), Dedalus Art (Anna Rotella and Mauro Carac) and the beautiful costume from the archive of Rome Opera Theater and Atelier Annamode.
To emphatize the
beautiful dresses, above enchanted aspect of the castel, there is also
the scenography created by original Japanese furnitures and the manga
sculture by the artist Federico Paris.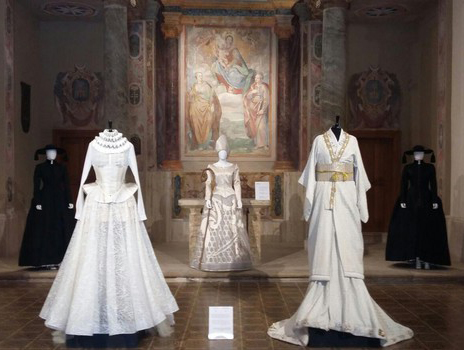 Photos by Gianmarco De Pascalis