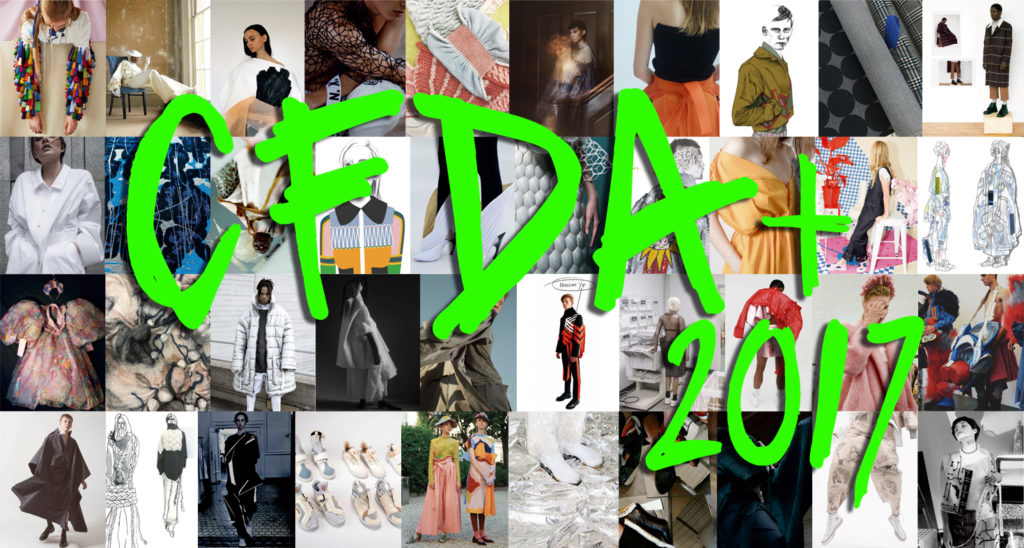 Last part of the post about CFDA+ 2017, to meet all the young fashion designers selected from the major fashion schools of the world.
A unique platform that showcases all the best graduate collections of the young fashion students coming from all around the world. This is CFDA+, a virtual place where to meet global design talents and to know their point of view and strong imagination.
CFDA+ 2017 selected 41 graduate collections among thousands on candidates, giving the possibility to the best designers to be under the spotlights of mass media. An exclusive occasion to see all together projects and visions, to hear the designer's opinion and to open a window in what will be the future of fashion.
Innovation, sustainability, uniqueness, hope and diversity are the keywords to understand how is changing the world of fashion design. Is not a case that the title of this edition is "The power of WE". These new talents have precise ideas about their job and the future they want. In their interviews, made to select the best creative visions, emerged clear lines.
"I aim to represent more diversity in the fashion industry. I want to keep exploring the limitations of fashion and design to overcome them" (Kasubika Chola, Kingston University)
They want to celebrate culture and differences, create clothes that fit comfortable and are not only aesthetic impositions, they desire a new relationship between man, technology and environment, for a more sustainable design process and low-impact production, always emphasizing the quality and the artisanal techniques. They also want to break the rules and look the world through another perspective. Their own.
In the previous two post (that you can find here and here), we met part of them. Now let's know the last designers selected by CFDA+ 2017.
ROYAL COLLEGE OF ART (LONDON, UK)
The Royal College of Art, founded in 1837, is the unique school in the world with post-degree courses that gives to its students an advanced preparation about everything concerns the world of art and design, with a particular focus on the translation of the personal creativity of each student into real design products, without forgetting the essential cultural and historical background. From this school comes CATRIONA PRINGLE (MA Womenswear Fashion Design and Knitwear), who expands the boundaries of traditional knitwear through a deep reasearch about shapes, colors and unconventional techniques.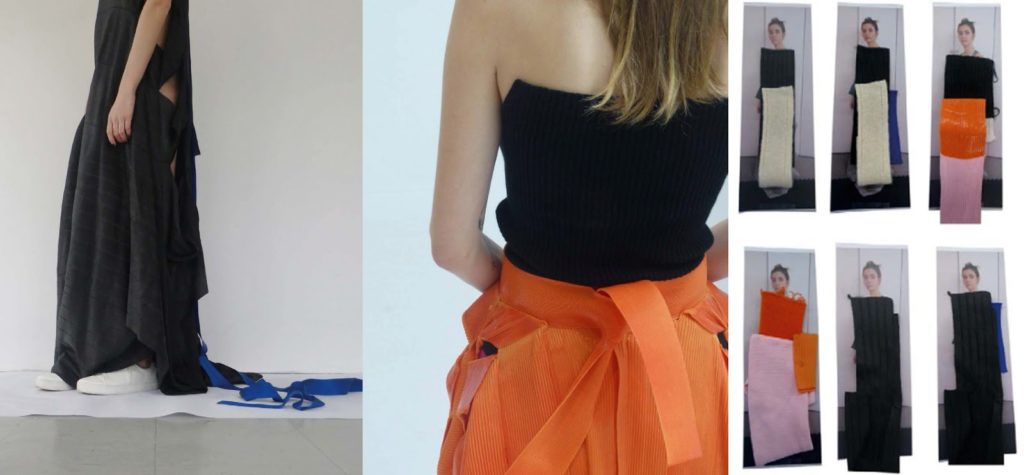 CFDA+ 2017 Catriona Pringle graduate collection
SAVANNAH COLLEGE OF ART AND DESIGN (USA)
Founded in 1978, the Savannah Collge of Art and Design is a student-centred private institution that offers the most high number of artistic specializations and an educational vision focused on positivity, excellence, innovation and respect for the environment. From this school were selected 4 students: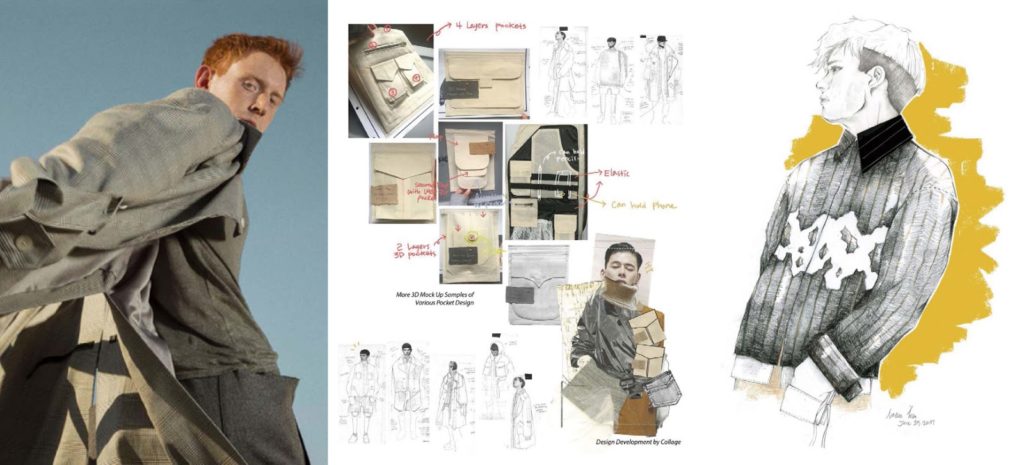 CFDA+ 2017 Naeun Kim graduate collection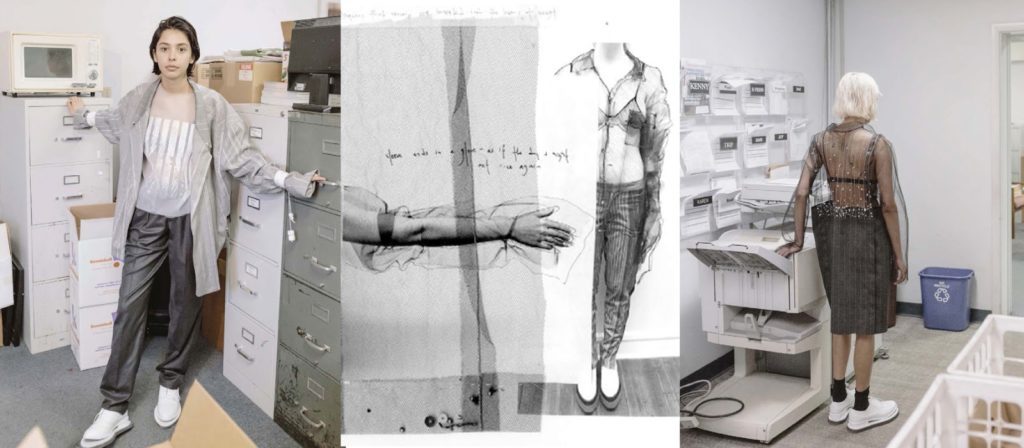 CFDA+ 2017 Nikki Kaia Lee graduate collection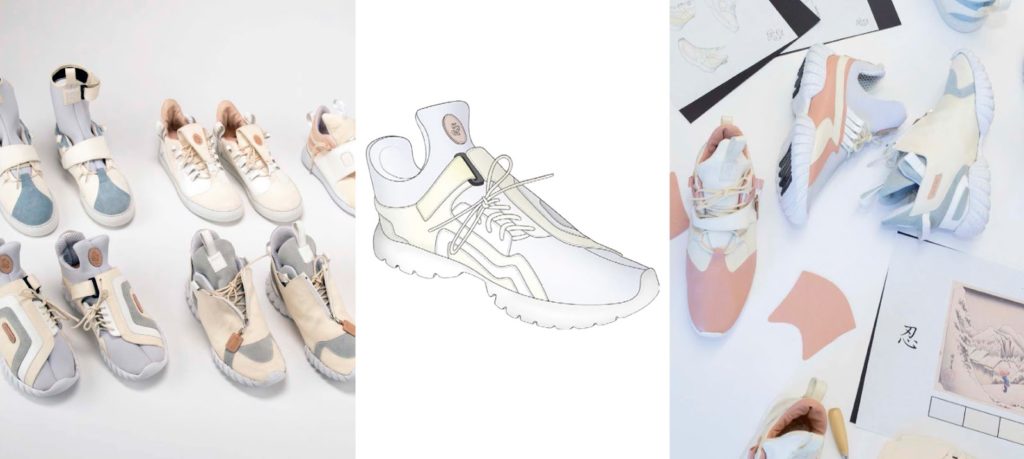 CFDA+ 2017 Samuel Owen Tick graduate collection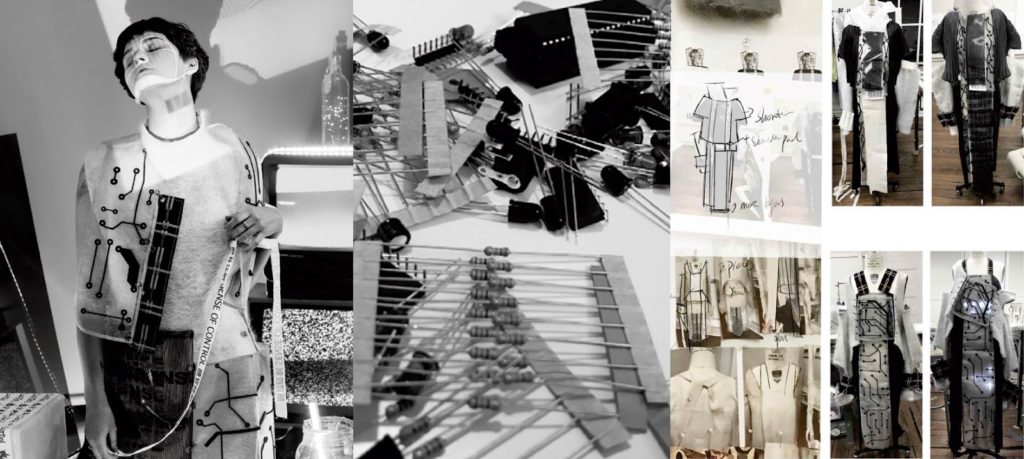 CFDA+ 2017 Zimo Yan graduate collection
SCHOOL OF THE ART INSTITUTE OF CHICAGO (USA)
Defined the most influential art college in the USA, the School of Art Institute of Chicago has an important historical background and provides to translate the vivid imagination of its students into tangible forms through interdisciplinary experiences and an artistic and theoretical approach. From this school comes GABRIELA SACCONI (BFA Fashion Design Universal), who creates a graduate collection that considered fabrics and clothes as vehicles of social and cultural meanings, with multiple layers and handcrafted techniques.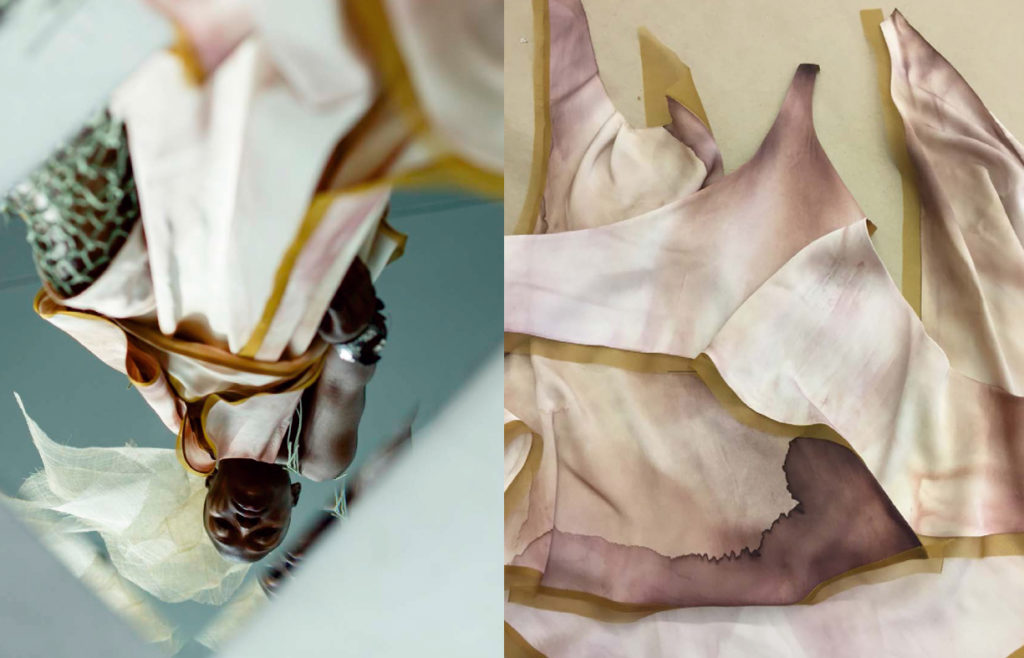 CFDA+ 2017 Gabriela Sacconi graduate collection
ULTIMO TAFE SIDNEY INSTITUTE OF FASHION (SIDNEY, AU)
A great center of excellence in Australia, the Ultimo Tafe Sidney Institute of Fashion, established in 1955, is an innovative school that provides on-the-job and online courses, preparing its students to a brilliant career in fashion and costume design and producing a high number of well-known and famous fashion designers. Among its students was selected ANN XIAO (BFA Fashion Design Universal), who creates a unisex collection unifying technology and sustainability through the use of 3-D and digital printing and zero-waste tailoring techniques.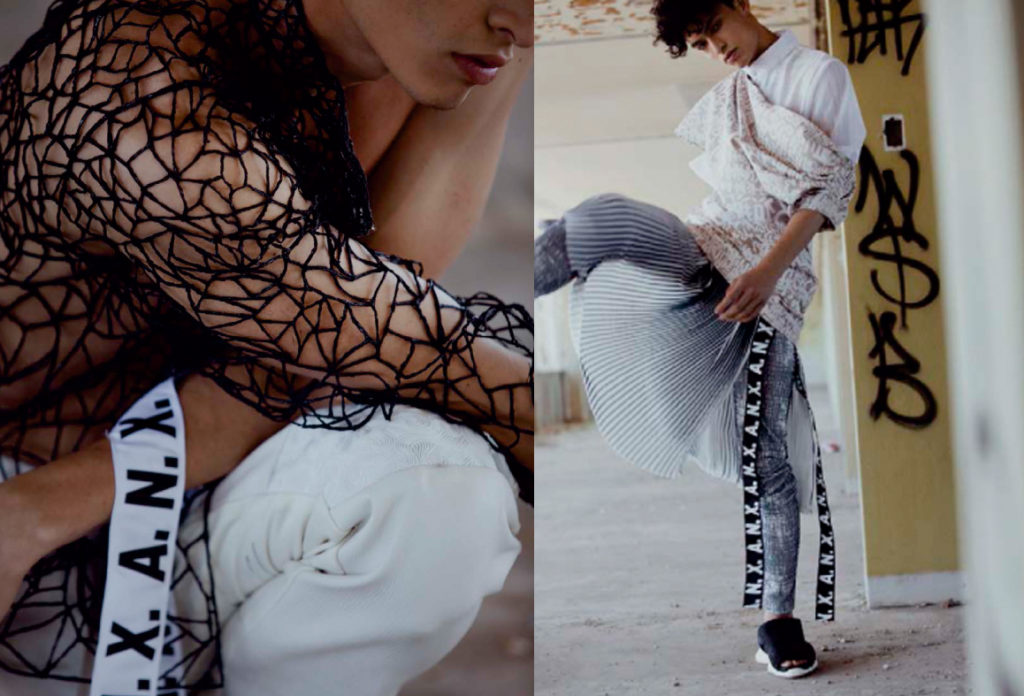 CFDA+ 2017 Ann Xiao graduate collection
UNIVERSITY OF CINCINNATI (USA)
Founded in 1819, the University of Cincinnati is one of the most ancient university in Usa, but innovation and technology really drive its educational programs, especially in fashion design, in which the courses are focused on technical skills and product strategy. SHELY WAULIGMAN (BS Fashion Design Universal) was selected for her way to rethink design process and fashion products using discarded objects, giving them another life and telling new stories.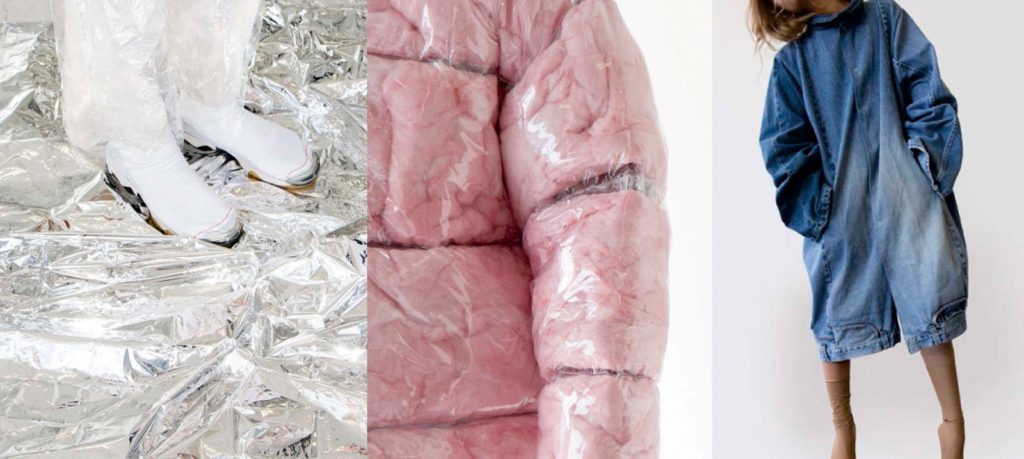 CFDA+ 2017 Shelby Wauligman graduate collection
UNIVERSITY OF WESTMINSTER (LONDON, UK)
The University of Westminster has a long history and important heritage. Founded in 1838 as first polytechnic institution, currently the school has many courses dedicated to fashion, from research and design to marketing and management. Thanks to an outstanding reputation for popping talents with unique creative visions, from this school were selected 4 students: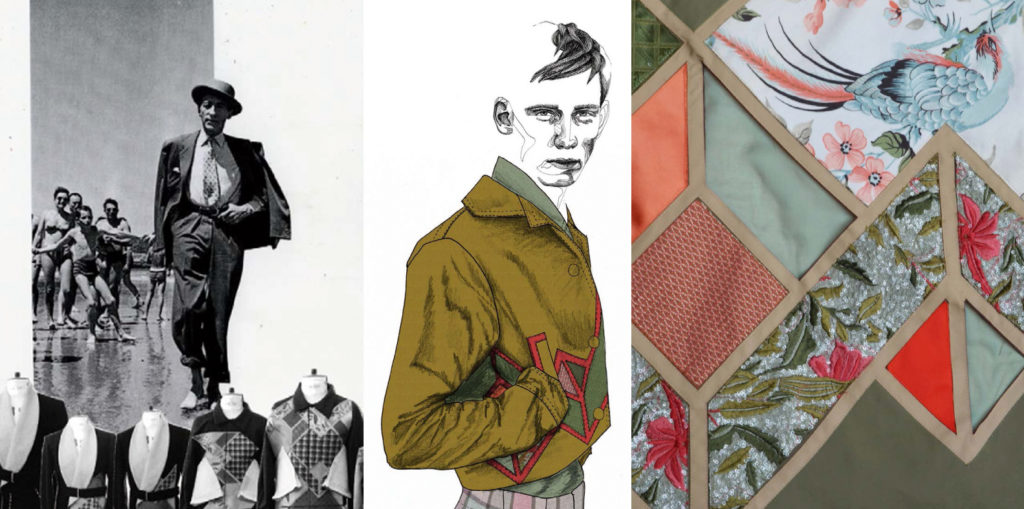 CFDA+ 2017 Chloe Scott graduate collection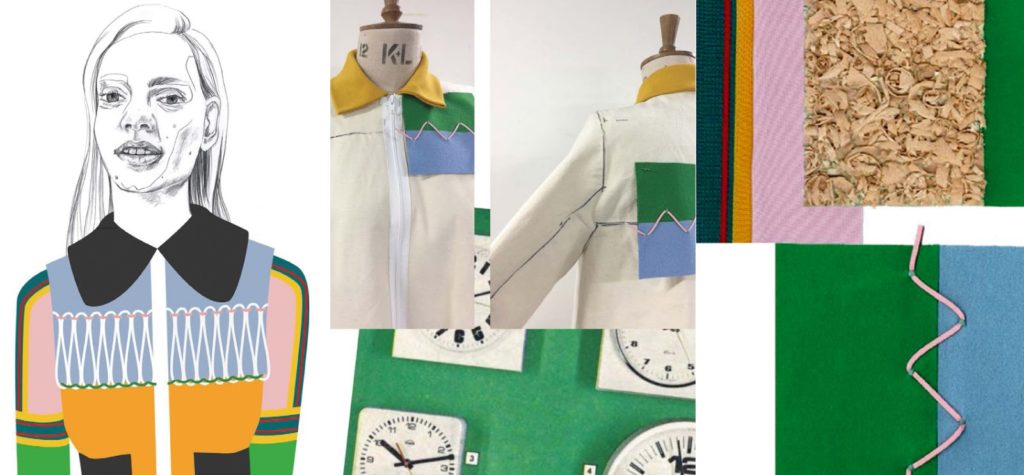 CFDA+ 2017 Ian Richardson graduate collection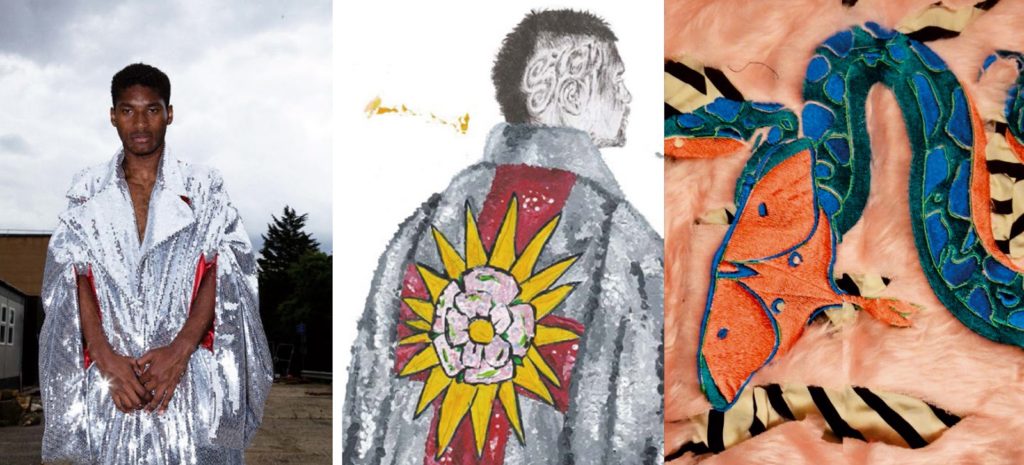 CFDA+ 2017 Jasper McGilvray graduate collection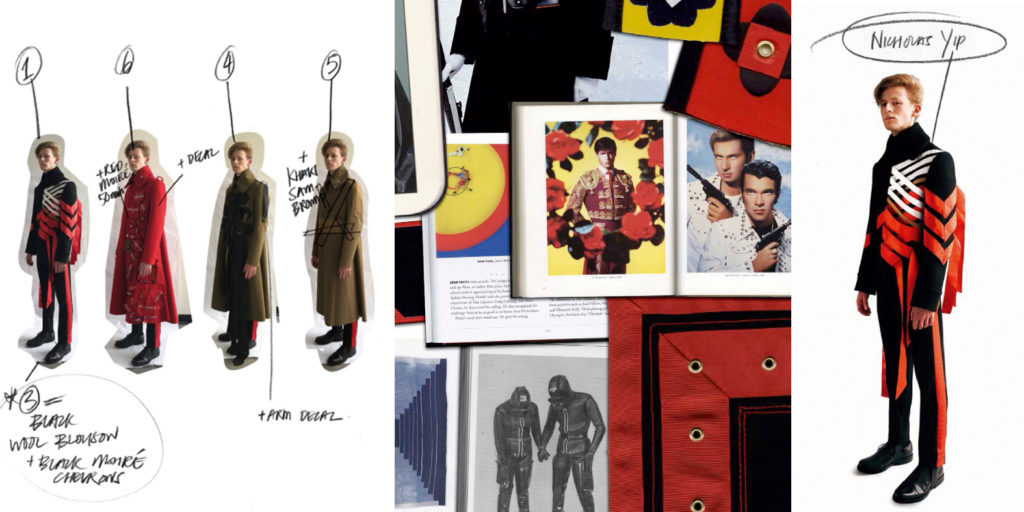 CFDA+ 2017 Nichola Yip graduate collection
This journey to discover new talents from CFDA+ platform is just finishe, but I'll wait you soon with other fashion stories!