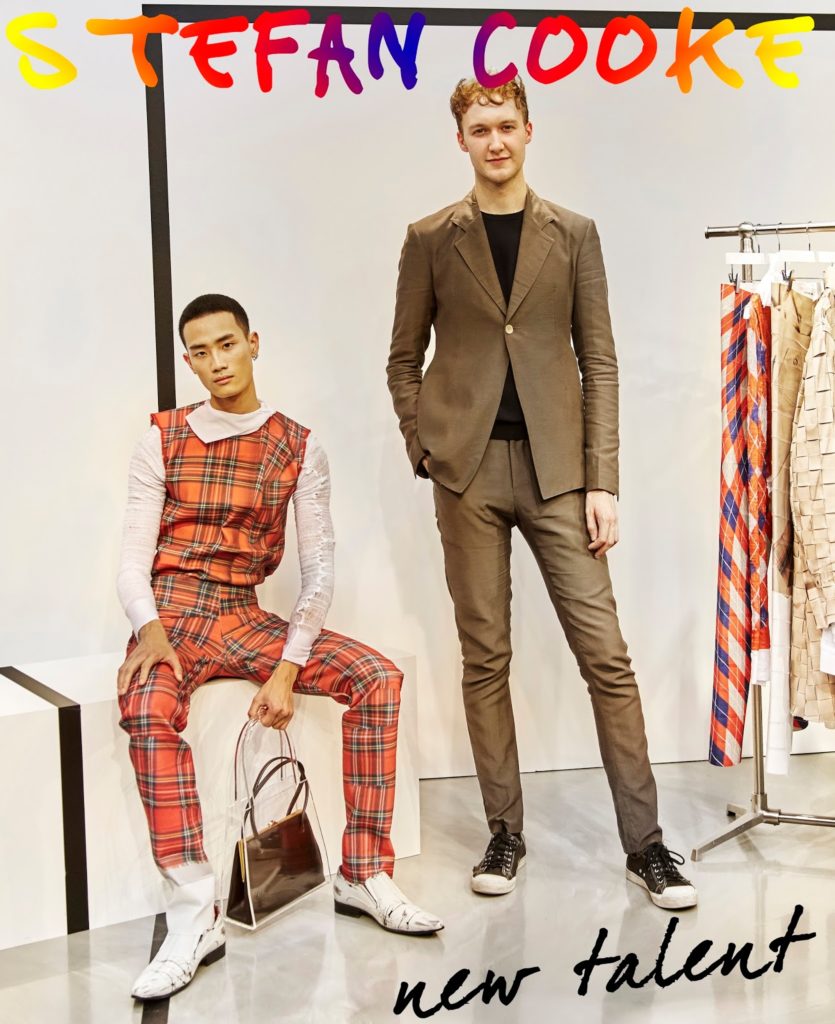 25 years old, tall and with something ironic in the nice-guy face, here's the young talented fashion designer STEFAN COOKE, who won the H&M Design Award 2018 thanks to his fresh and innovative style.
Young, but already with an amazing story of creativity behind him, this emerging talent coming from West Sussex (UK) started his fashion studies at Northbrook College, moving then to London in which from 2011 to 2017 he attended the BA Fashion Design with Print course and then the MA Fashion Textile course, both at Central Saint Martins school. A period that he remember with a special affection for the thousands opportunities he had, the free reign left to pure creativity and for the amazing people met.
Stefan Cooke portrait
Cooke is a fine experimentator. He's not content to use prints as main elements of his fashion, but to indulge the unbridled fantasy he wants to manipulate fabrics assembling and weaving materials, mixing modernity and tradition.
Maybe is for this reason that during his career he had the possibility to work with the most imaginative and cutting-edge designers like Craig Green, Walter Van Beirendonck (with a 6-months internship in Antwerp) and John Galliano (who became his mentor in Paris during the Galliano's first year as creative director of Maison Margiela).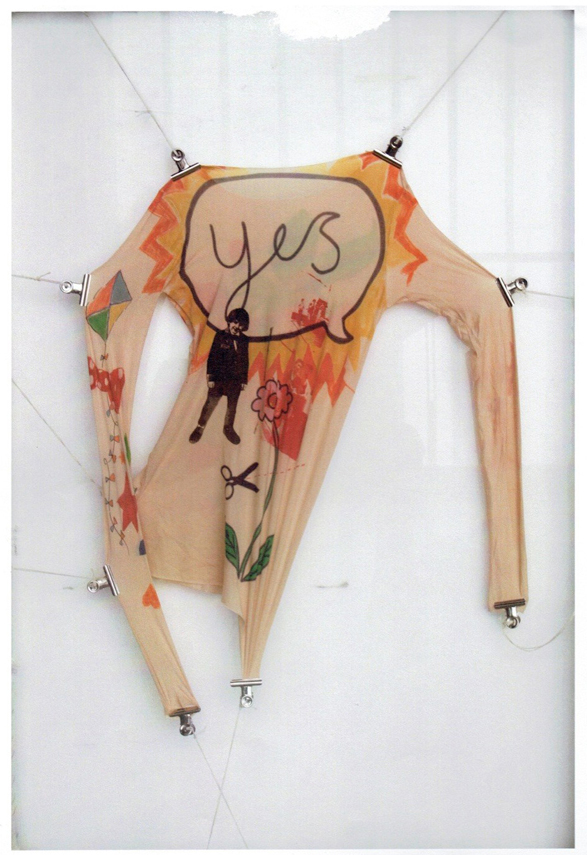 Digital tattoo prints for the Stefan Cooke's BA FASHION DESIGN WITH PRINTS graduate collection
For his BA graduate collection, inspired by the works of the British sculptor Bill Woodrow, Cooke experimented fabric manipulation stretching and cutting the surfaces of the enlongated and multi-layered jackets, mixing with
adherent
tattoo
printed
t-shirts and "rockabilly" boots, to create new objects and points of view from a nostalgic but revisited memory of British traditional clothes.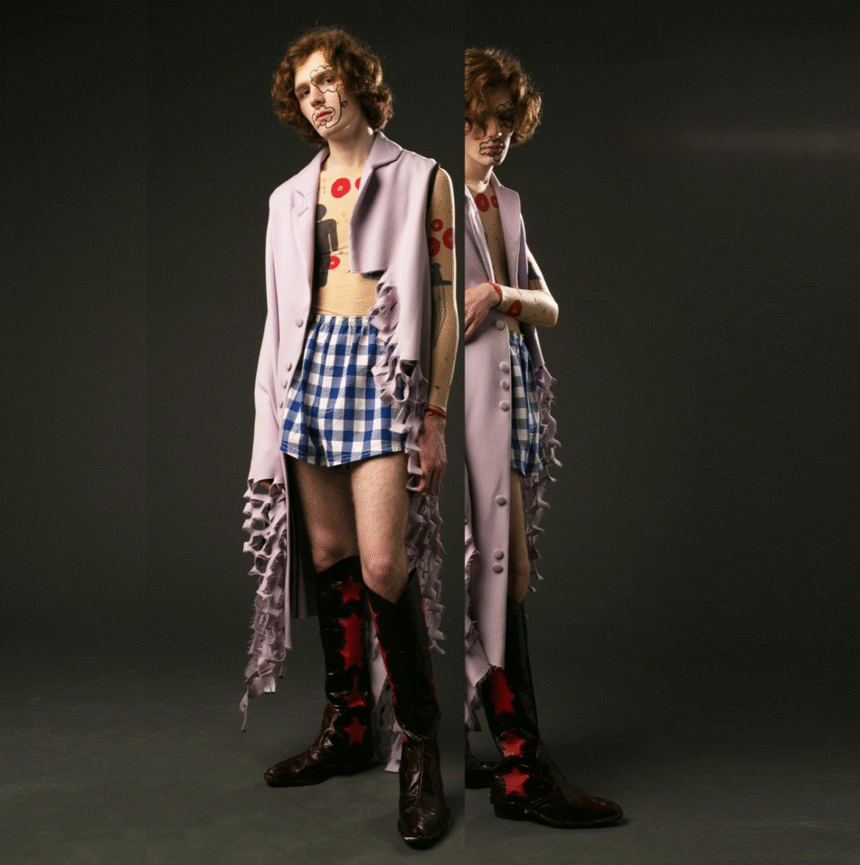 Stefan Cooke BA FASHION DESIGN WITH PRINTS graduate collection
The MA graduate collection, the one that won the H&M Design Award, is a more mature work, expression of those uncanny sensation of seeing something already known but with some disturbing and unexpected elements.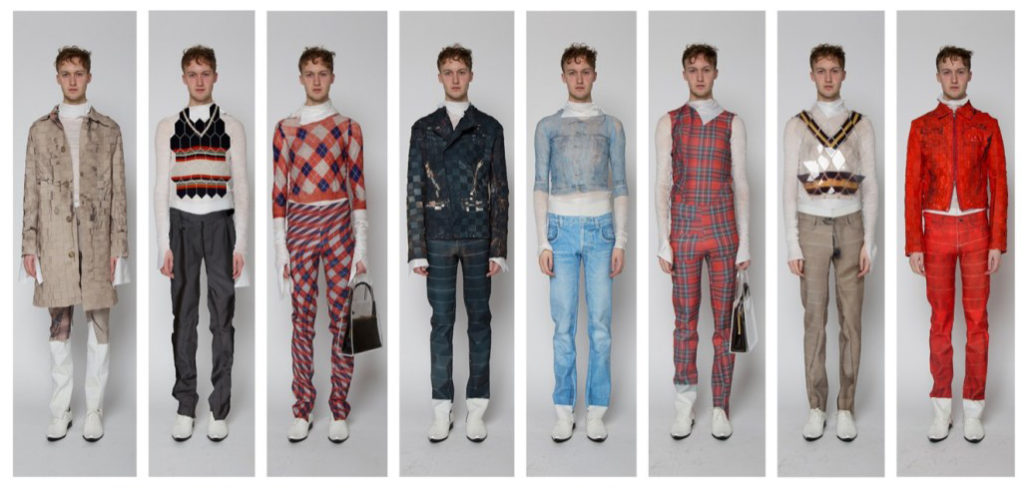 Stefan Cooke MA FASHION TEXTILES graduate collection

Digital printing of the Stefan Cooke's MA FASHION TEXTILES graduate collection
The collection reinterpreted the great classics of men's wardrobe. Pieces that can appear banal are completely revitalized by the designer's creative action. All garments are manipulated and transformed in other pieces through the use of digital prints and plastic materials, while the elastic bands are woven to create coats, jackets and trousers that can remember the revolutionary Martin Margiela's concept.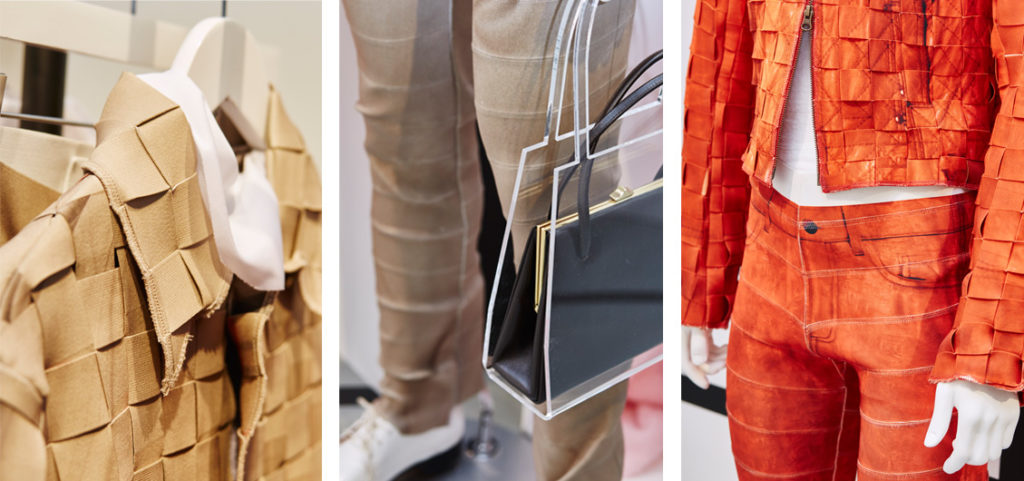 Stefan Cooke MA FASHION TEXTILES graduate collection details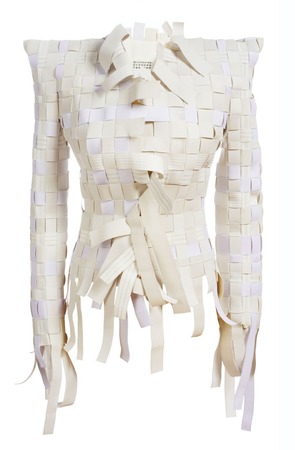 Martin Margiela elastic bands jacket
The final effect is totally fresh and imaginative, although we can recognize something familiar. Wearability, simplicity and innovation are the elements that made this collection the winner of the H&M Design Award 2018 and its important prizes: € 25000 plus 6-months internship at H&M headquarters (convertible in further € 25000) and especially the possibility to showcase his creations during the next Menswear London Fashion Week in January.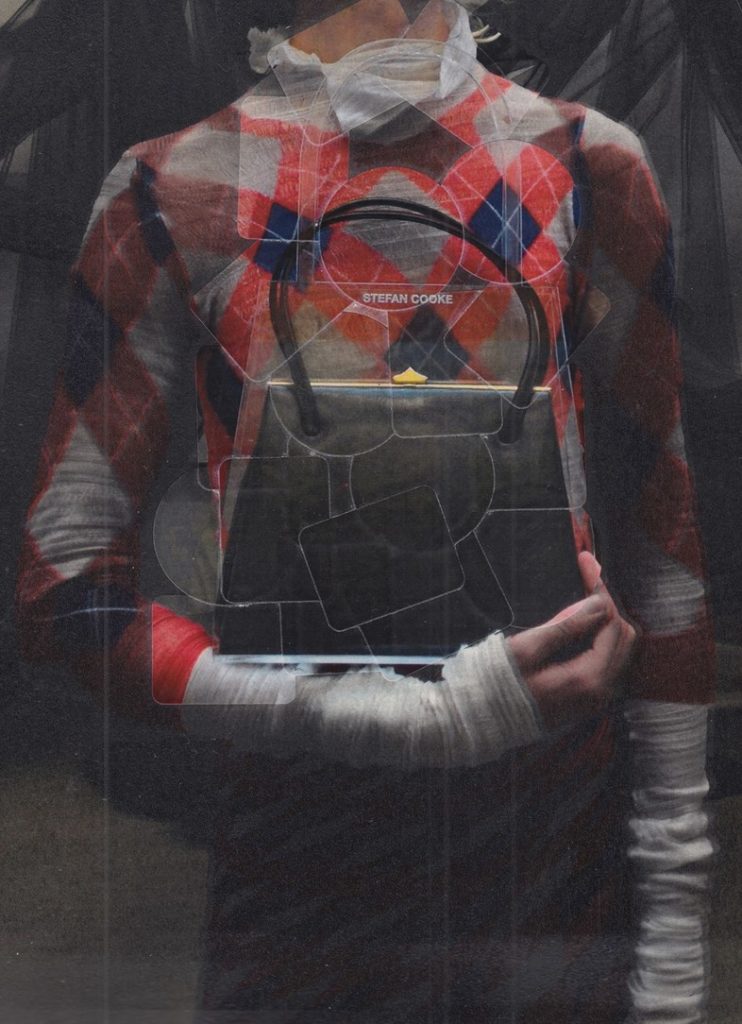 Stefan Cooke's MA FASHION TEXTILES graduate collection
Stefan Cooke MA FASHION TEXTILES graduate collection