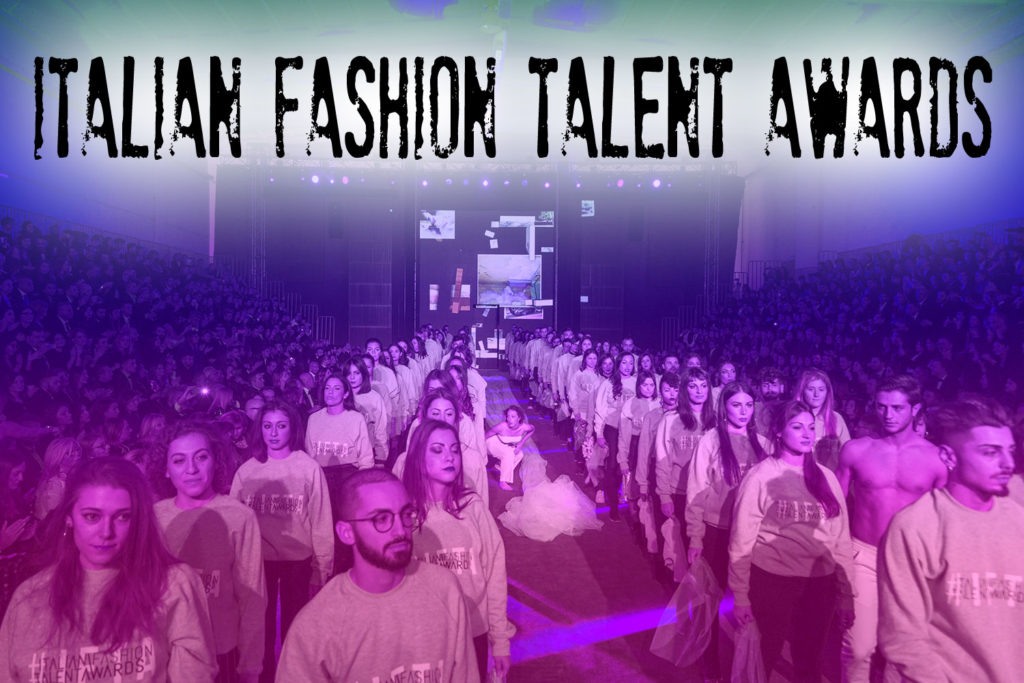 One important fashion competition has just ended, rewarding all the best Italian young fashion designers coming from all the country with their innovative and extraordinary creations. And the winner is…
ITALIAN FASHION TALENT AWARDS is a contest dedicated to all the young Italian fashion designers coming from all the best fashion schools of Italy, organized to promote culture and innovation in the field of fashion.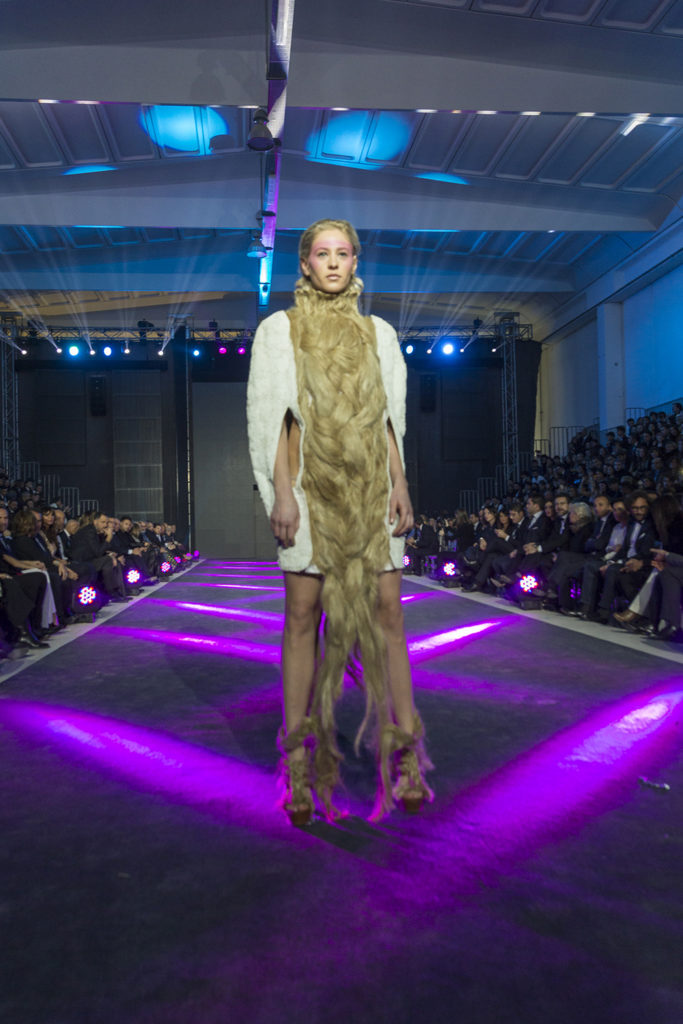 An outfit presented at ITALIAN FASHION TALENT AWARDS
Among 630 candidates a jury of experts selected 100 finalists, who presented their unique creations inspired by the theme "Metamorphosis", focused on the evolution and transformation that can be seen in art and fashion, to look at reality with different and ever-changing points of view. Every designer proposed an handmade outfit which was presented last sunday 17th December during a spectacular fashion show at the exhibition center of Salerno.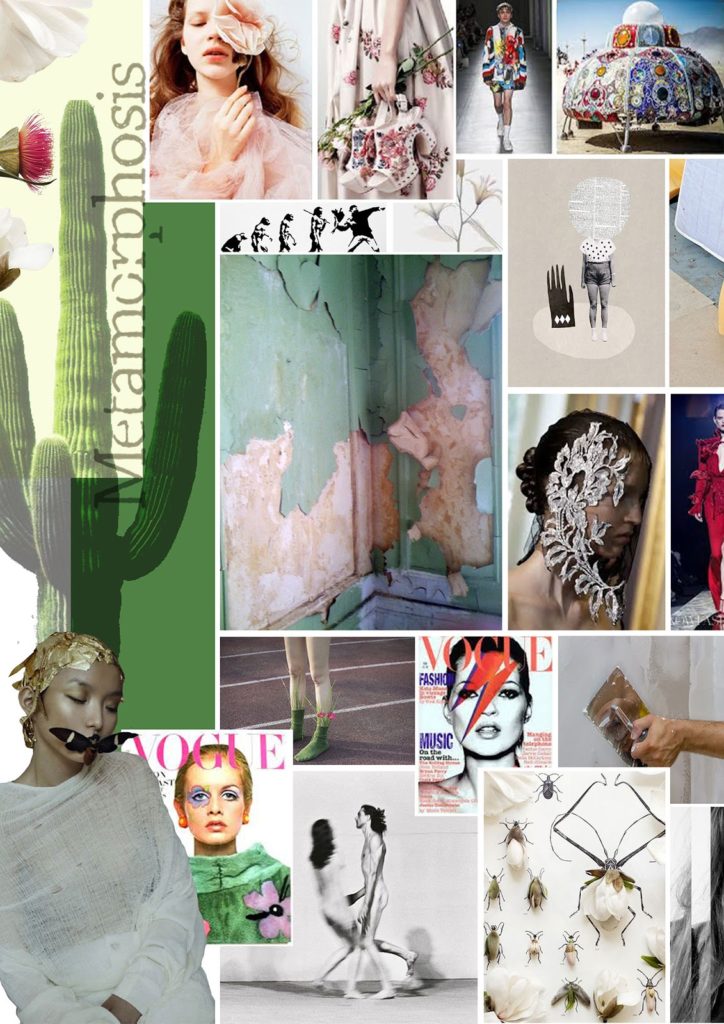 "Metamorphosis" mood board for ITALIAN FASHION TALENT AWARDS
Organized by Jannelli Communication with the patronage of Confartigianato of Salerno and many sponsors, the contest rewarded the best creations with special prizes, € 1500 of final prize and the opportunity to be in contact with the most important industrial and artisanal realitites of the territory. The event had a great resonance giving visibility to all the young talents, with an amazing fashion show presented by the showgirl Jo Squillo and seen by more than 2500 guests and Italian major mass media representatives.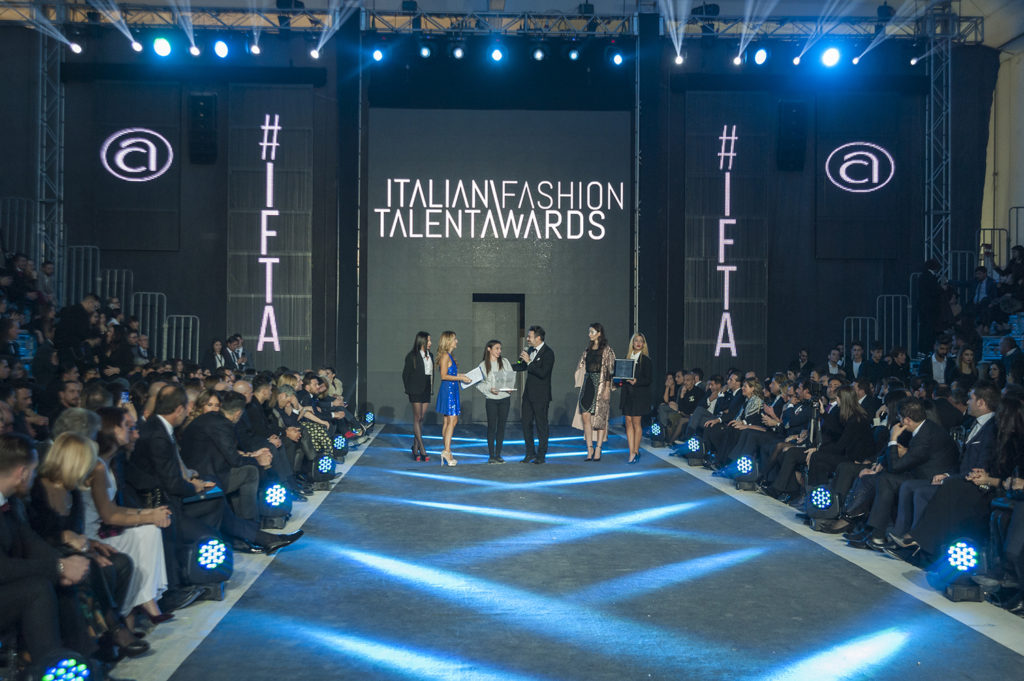 Fanny Barone wins ITALIAN FASHION TALENT AWARDS
Really soon we will meet some of these young designers of the future (like Arianna Di Maio, Simone Bartolotta & Salvatore Martorana and Giuseppe Cotugno) with some articles dedicated to their incredible talent.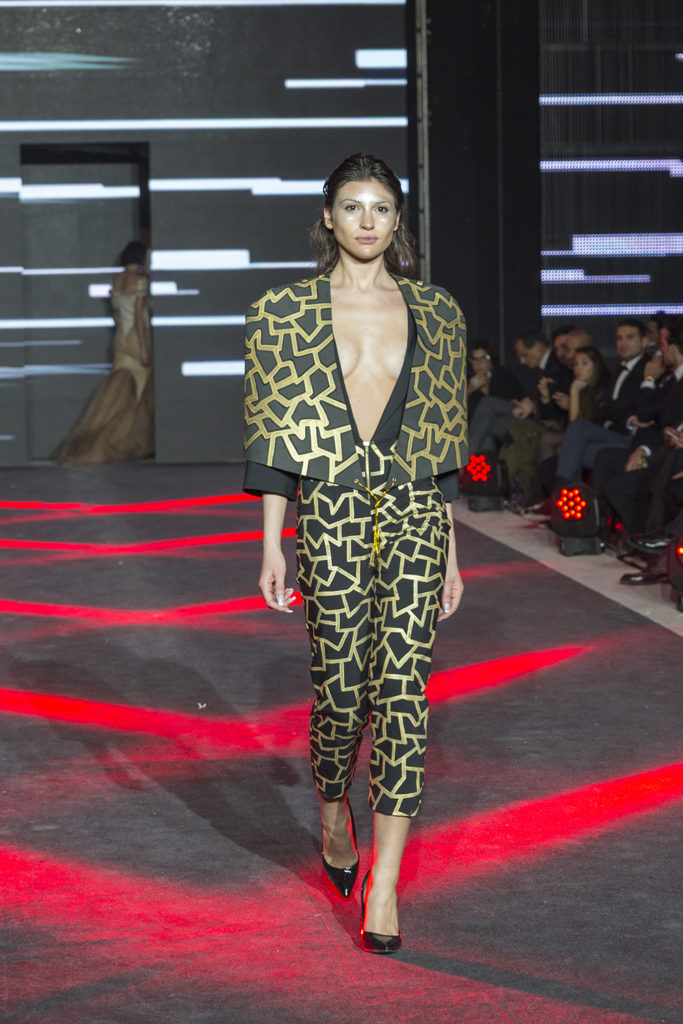 An outfit presented at ITALIAN FASHION TALENT AWARDS
Because worthy of note are all the 100 finalists, also if are not winners, here their names with some links to better know their creations: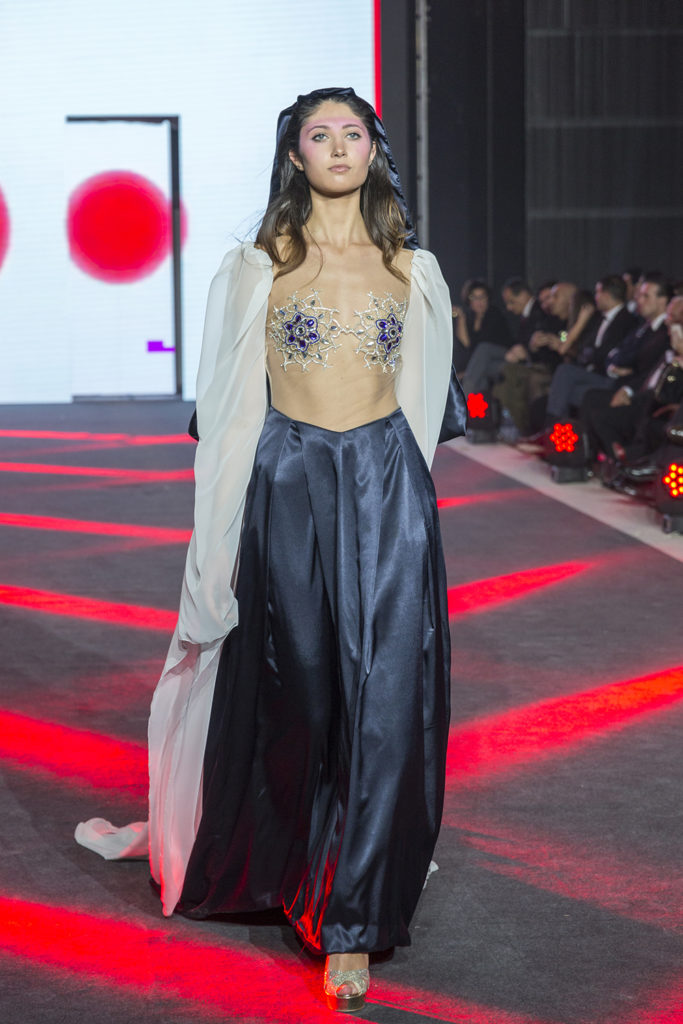 An outfit presented at ITALIAN FASHION TALENT AWARDS