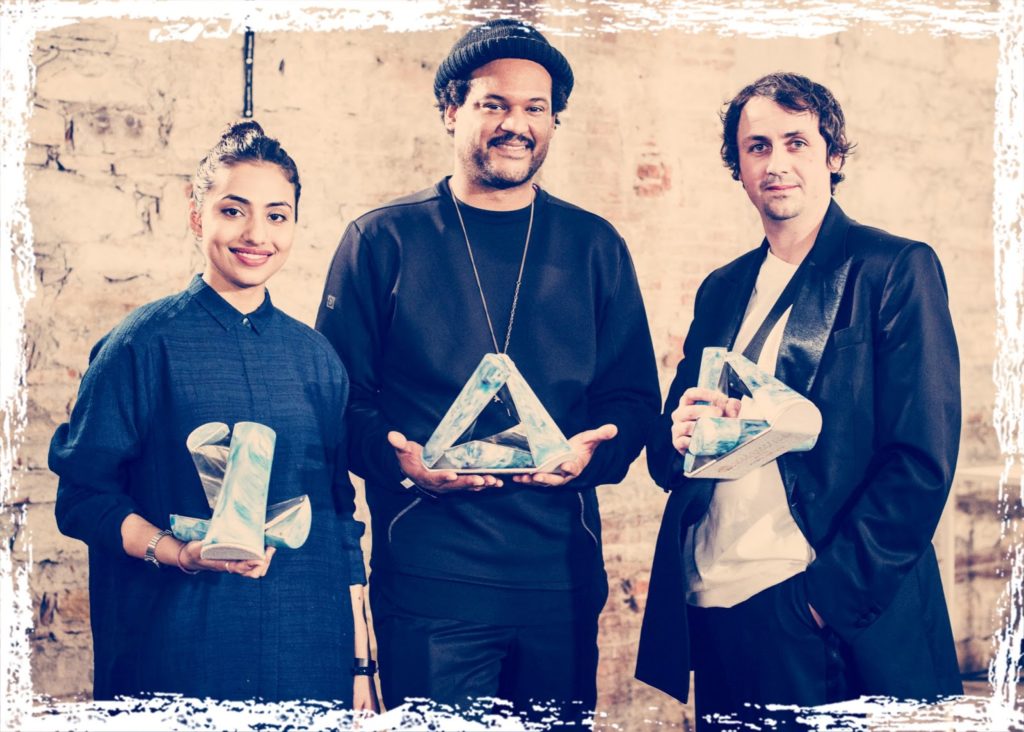 Selected
from 65 initial candidates from more than 60 countries and then 12 finalists
among the most interesting new fashion brands and young designers, the winners
of the global final of this famous prize were judged by a highly esteemed jury,
including Emanuele Farneti (editor-in-chief of Vogue Italia), Miroslava Duma (founder and CEO of Future Tech Lab), Amber Valletta (top model), Phillipp Lim (fashion
designer) and many representatives of the Woolmark retail partner network (like
Harvey Nichols or mytheresa.com).
"Today
we saw the world's best emerging designers present a true celebration of
fashion design and innovation, as they shone the spotlight on Australian Merino
wool" (Stuart McCullough, The Woolmark Company Managing Director)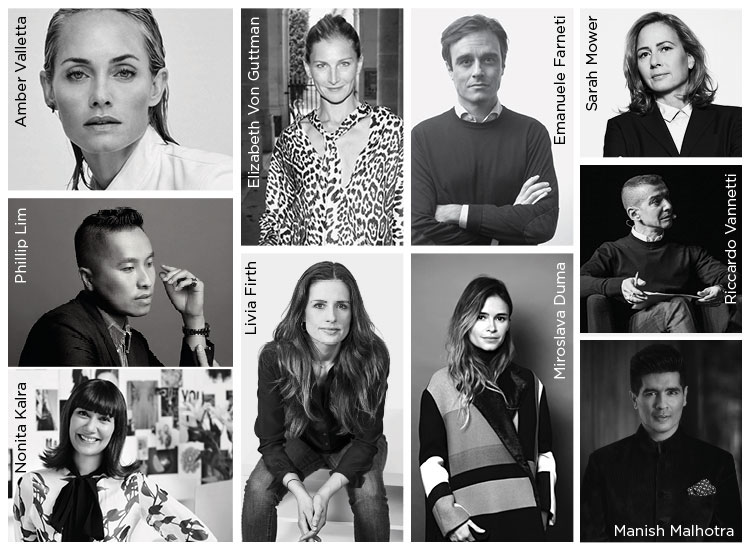 The jury members of International Woolmark Prize 2017-18
We met the 12 finalists in these previous articles, here for womenswear and here for menswear. They were: SixLee and KYE (Asia), Blairarchibald and Harman Grubisa (Australia
and New Zealand), Matthew Miller and Le Kilt (British Isles), L'Homme Rouge and
David Laport (Europe), Antar-Agni and Bodice (India-Pakistan-Middle East).
Three
prizes were given during the event at Stazione Leopolda: for womenswear the
winner is Bodice, for menswear is Matthew Miller and the Innovation Award went
to Dyne.
Both
Bodice and Matthew Miller will receive a price of AUD 200000 as financial
support for their business, plus the Woolmark certification for the winning collections,
industry mentor support and the amazing opportunity to sell their collections
in the most prestigious fashion stores of the Woolmark network. Dyne will
receive a prize of AUD 100000 and interesting commercial opportunities.


The
designer Ruchika Sachdeva is the founder and creative director of the brand BODICE,
which represented the Indian sub-continent and Middle East in the competition. Able
to mix the Australian Merino wool with the traditions of her land and textile
experimentations, Ruchika was inspired by her grandmother's technique of using
upcycled saris to produce quilts.
Ruchika Sachdeva, designer of BODICE, with her models
Collaborating
with local hand weavers and encouraging them to a more unconventional use to
weaving techniques, she approaches to fashion with great consciousness and a
holistic belief. BODICE's collection represents the quintessence of modern
woman, who

wants to respect environment
and natural life believing in the spiritual power of clothing to contribute to
our wellness.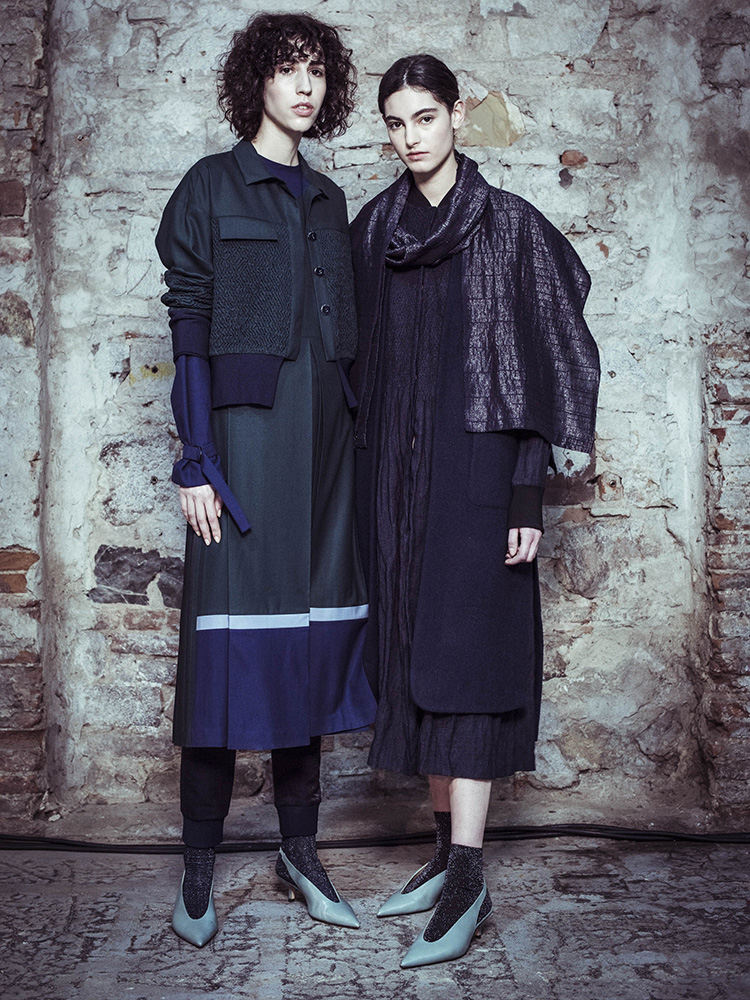 BODICE's collection
Natural
and bio dyed fabrics with a delicate and elegant color palette (navy blue,
forest green, pastel colors) are completed by details like buttons in wood,
coconut shell and seashell from renewable sources.
"This
is a huge opportunity to expand on what I do and keep doing it. To get the chance
to work with these retailers is incredible" (Ruchika Sachdeva, creative
director of BODICE)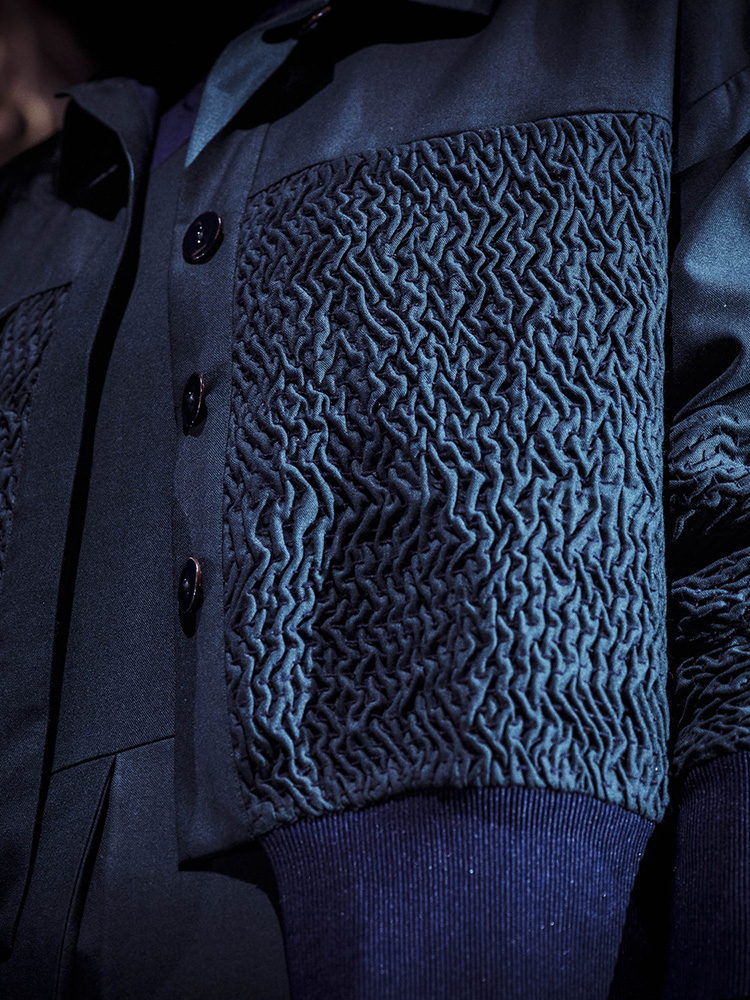 Detail of a BODICE's wool jacket

MATTHEWMILLER is the winner of the award for menswear, with a collection, inspired by
the designer and philosopher Dieter Rams, that is a perfect combination of functionality,
innovation and commercial viability. For Miller the shape of clothes must
follow the function and be adaptable to each conditions of natural environment.

Practicality
is the keyword of to understand the designer's vision, through multi-layers and
multifunctional elements that can turn the garments into accessories for warmer
climates, while the interesting entry-prizes and the street-style appeal of the
outfits made this collection really appreciable.
The
designer gives great attention to sustainability and high quality of materials,
using Australian Merino wool in different ways, weights and innovative
treatments, like the water-resistant fabrics, and mixing it with recycled
materials from Marble waste that substitutes plastic elements.
"Winning
this award is Amazing, it's a dream come true. To be listed alongside the
previous winners of this prize is next level" (Matthew Miller)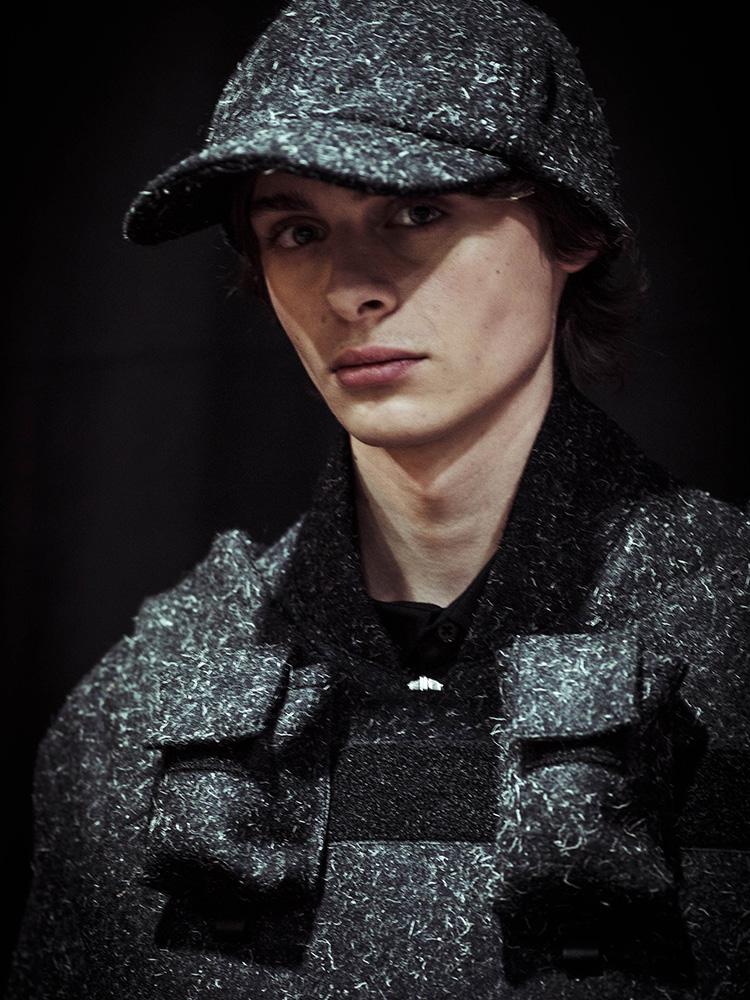 A detail of the Matthew Miller's creation
Christopher
Bevans with his brand DYNE wins the Innovation Award, a special prize powered
by Future Tech Lab of the famous entrepreneur Miroslava Duma to celebrate the
most innovative use of wool fabrics and a respectful and sustainable approach
to design.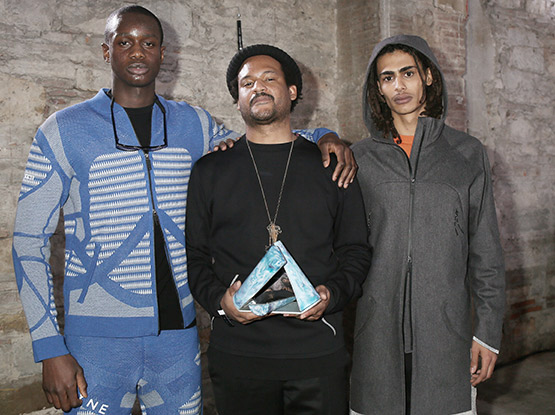 Christopher Bevans, designer of DYNE, between his two models


Inspired
by snowboard style of the 80s, the collection includes NFC chips in the
water-resistant wool fabrics and clothes with technological details, like
reflective overlays and inserts, laser-cuts and two-ways stretch fabrics. This
collection with its zip-up hoodies, the track pants, the trench coats and the
water-repellant wool bomber jacket, represents a new way to treat wool yarns
and textiles, a practical and sporty style incredible modern but also with a really
cool vintage taste.
DYNE's collection
The
brand demonstrates how is important today to be more close to customers needs,
through garments that fuses comfort and digital
connection to improve their safety in case of avalanches.
"It's a honour. We pushed so hard and to be recognised for this is incredible. It
doesn't get more special" (Christopher Bevans, creative director of DYNE)