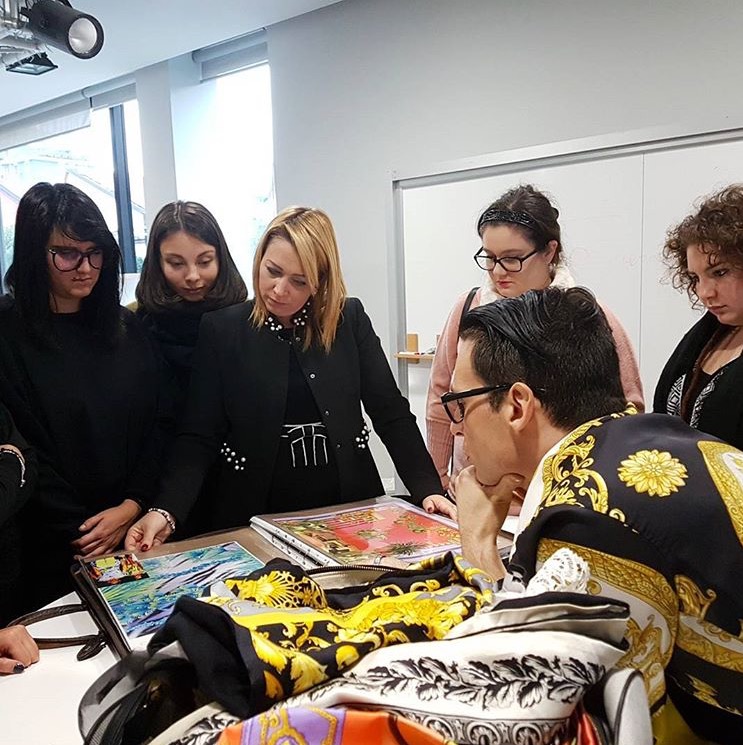 Silvia Ferrari with her students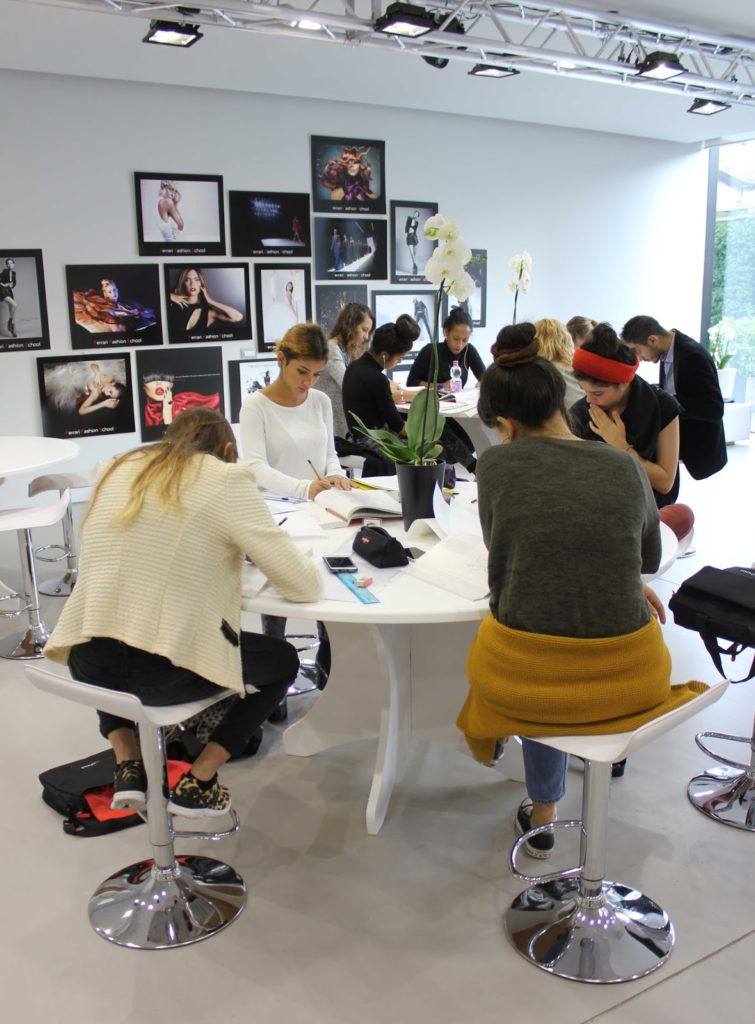 Students work together in a wide multifunctional open-space
STILISTA DI MODA is a 3-years (or 20-months if intensive) professional course to form a
complete figure, able to manage all the various phases of design process, from
idea and design to the realization of products and the fashion show. With a comprehensive educational programs
that resume three other courses (Fashion Design, Pattenmaking and Tailoring)
and many interesting subjects, this is the perfect course for who wants to know
all the world of fashion design and have technical skills in prototyping and
communication.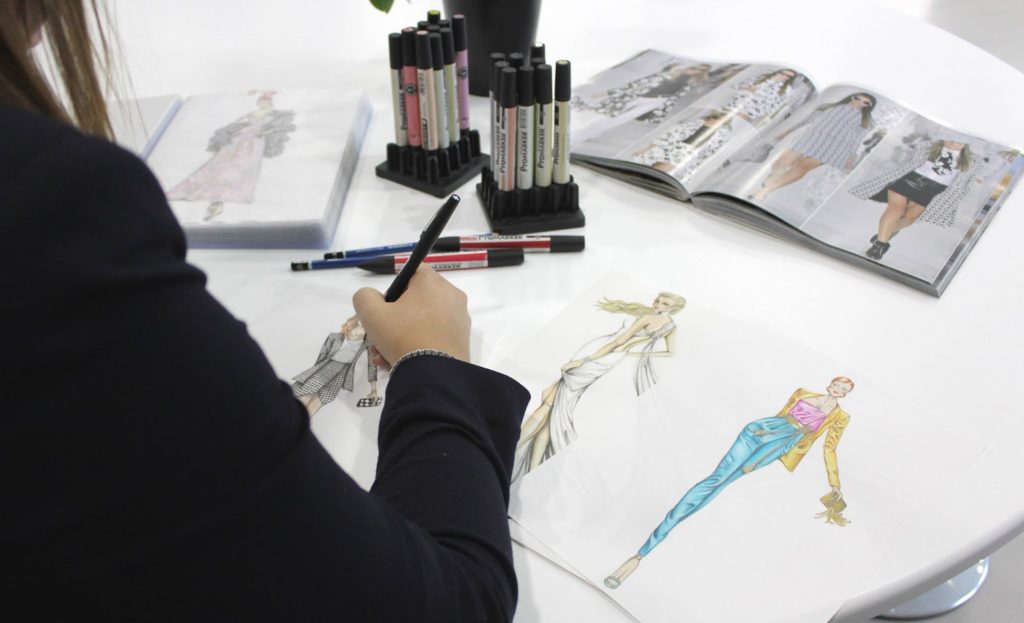 Stilista di Moda
FASHION DESIGN WOMENSWEAR, MENSWEAR AND ACCESSORIES is a 3-years (or 20-months if intensive)
professional course more focused on design, trend research and knowledge of
fashion system. The student will be able to project entire collections for
women, men and accessories with the development of his fashion culture (through
subjects like fashion sociology, marketing and research methodology) and
technical skills (like illustration, rendering, graphic and textile design).
Simone Battista's portfolio
ACCESSORY –BAGS & SHOES DESIGN is an annual post-graduate course perfect for who wants
to become a specialized accessory designer with detailed knowledge about
materials, productive and design processes. Great attention is given to
computer graphic techniques and the direct contact with the working reality,
through meetings with professionals and participation to fairs of the sector.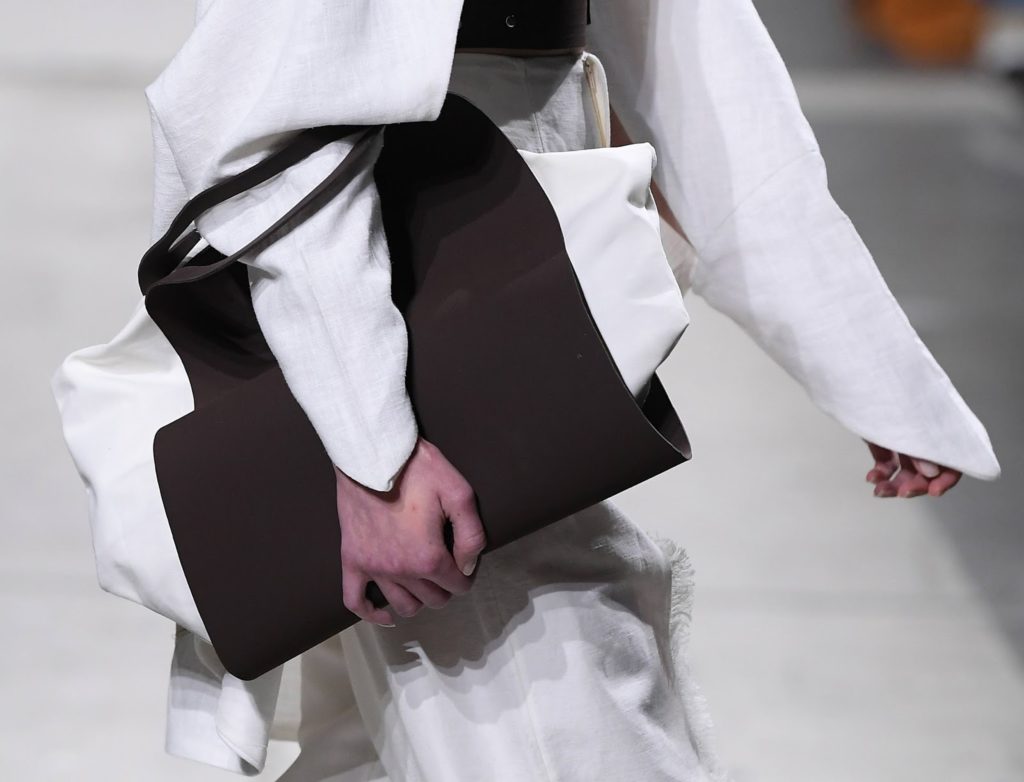 Bag by Roberta Rapisarda presented at FASHION GRADUATE ITALIA 2017
FASHION STYLIST & IMAGE CONSULTANT can be a biannual course for beginners or a
9-months master for who have yet an experience in this field. Perfect for who
is passionate about fashion world and has good taste in color combinations,
outfits and research of fashion trends.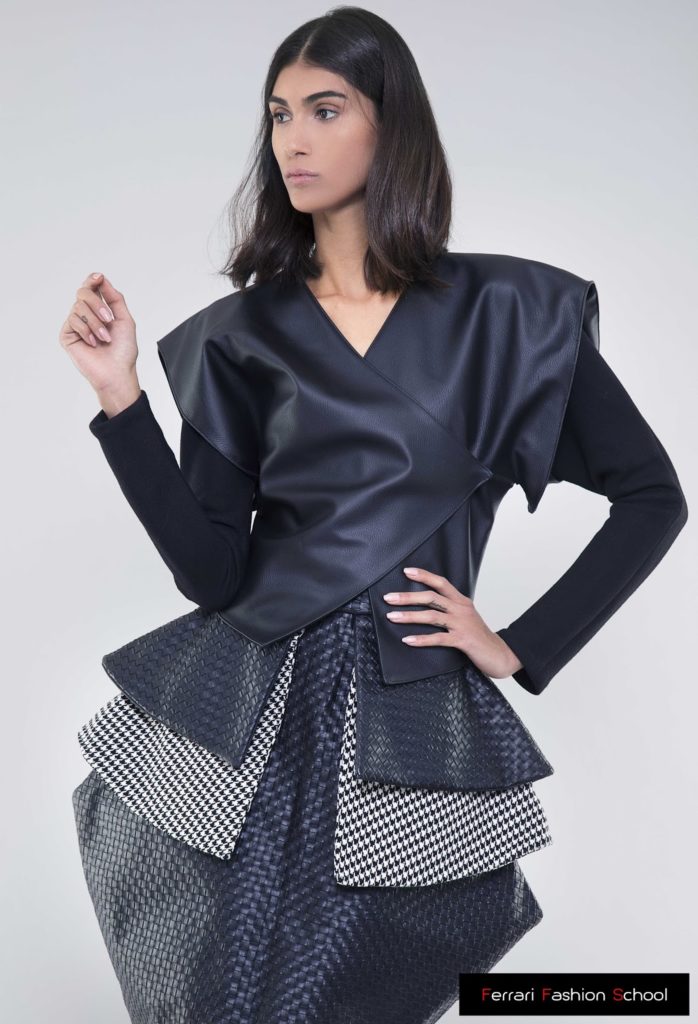 Creation by Cristina Trabattoni
With a
dedicated photographic set in a part of the school's buildings, the students of
the FASHION PHOTOGRAPHY 3-years professional course or of the 9-months master
can study each aspect of photographic art and learn how to emphasize fashion
products and the beauty of models through lights and visual effects.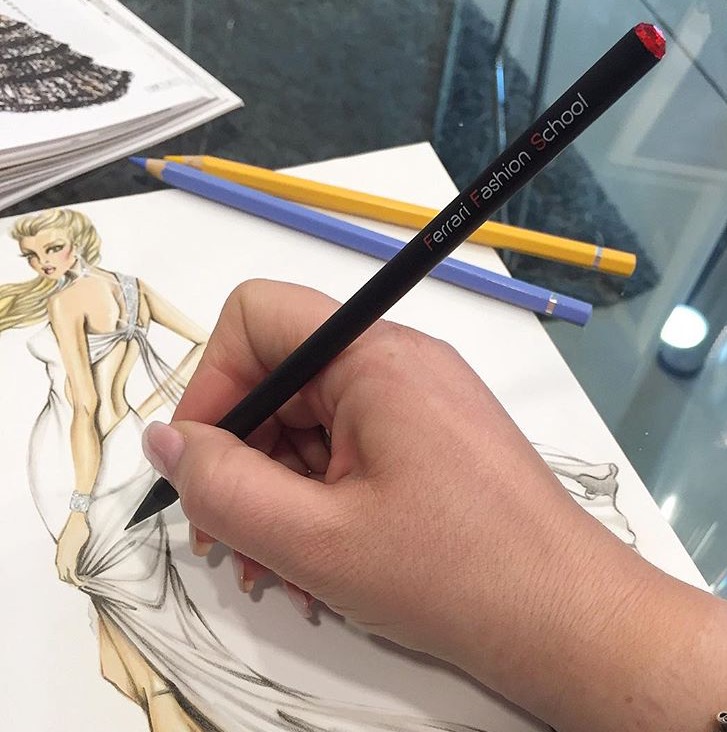 Bridalwear Design course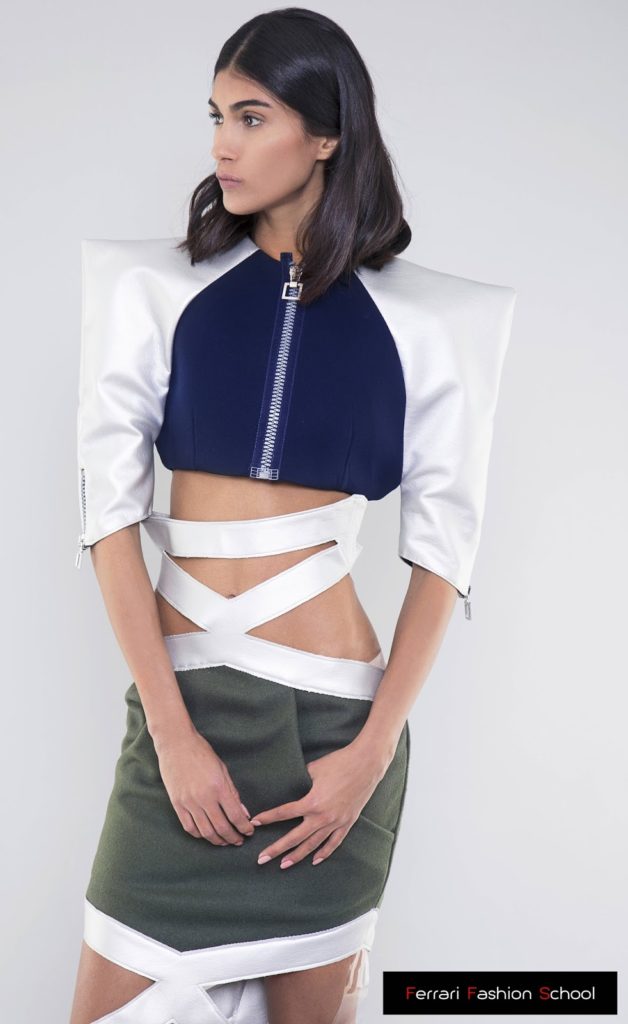 A creation by Luca Vho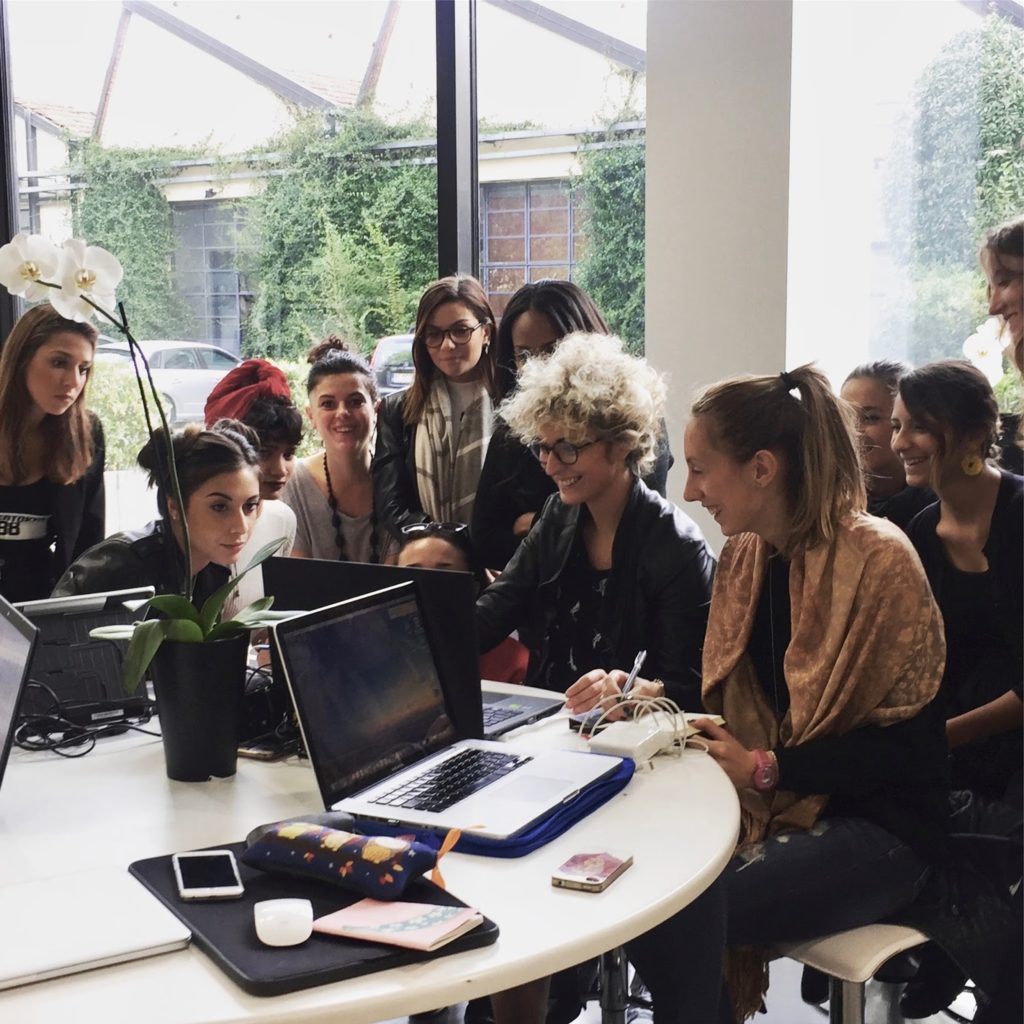 Students and teacher at work in the multifunctional open-space