April and May are the perfect periods to spotlight new talents of fashion design coming out from the most important fashion competitions worldwide. Between winners and finalists, discover interesting trends for the future of fashion.
Where is Fashion going? The best way to understand the future of fashion design is having a look to the international competitions that in these months are showcasing the creations of new talents just coming from the best schools and academies of the world. That's can be better than consulting a trend book, because the newest ideas always come from youngest people.
Fashion students are developing their own particular definition of fashion design and production, giving life to a more sustainable approach, a new Avant-garde and a theatrical or conceptual fashion. In this spring-summer we will discover a great number of new talents, thanks to important fashion contests which have finally and definitively understood how much is important to support and enhance young designers to bring new bloods to the productive system.
Here what is emerging from the best fashion competition of these months.
Festival International de la Mode et de la Photographie di Hyères


Settled in one of the most suggestive location of the South France, the Festival International de la Mode et de la Photographie di Hyères arrived to its 33rd edition and was chaired by the famous designer Haider Ackermann, with a jury composed by important names of fashion system like Delfina Deletrez Fendi and the icon Tilda Swinton.
At the end of April we got to know the interesting collections of the ten young designers selected as finalists:
Winner of the "Premiére Vision Jury Prize" was the design duo by Rushemy Botter, coming from Amsterdam Fashion Institute, and Lisi Herrebrugh, graduated at Antwerp Royal Academy of Fine Arts. Their menswear collection was awarded for the innovative way to interpret the male wardrobe with deconstructed and layered handpainted garments inspired by the life of fishermen and the color of the Caribbean.

Marie-eve Lecavalier won the "Chloé Prize" and a special mention from the jury for the tricot effect of her leather creations mixed with denim, crochet and psychedelic printed cotton.

Sarah Bruylant, with her Pointillism-effect collection inspired by the New Look reinterpreted halfway between Dior and Comme Des Garçons, found the favor of the people, winning the "Public Prize city of Hyérez".

Tolosa Ester Manas, thanks to her sexy and colored curvy collection that mixes femininity with masculine fabrics and shapes, was selected by Galerie Lafayette to realize a capsule collection that will be solded in its store.
Winners and finalists of the Festival International de la Mode et de la Photographie di Hyères
The collection of Manuela Fidalgo is a triumph of tulle, metallic effects and patchwork, exaggerated and ultra-glam.

Linda Kokkonen worked on the destroyed surfaces of fabrics and leather for a collection in black and red with Victorian remembrance.

Jef Montes created fluid and sophisticated silhouettes draping metallic fabrics with the mastery of the sartorial art.

Antonina Sedakova presented a menswear collection inspired by the workwear outfits, stained and got dirty by hands of varnish on heavy fabrics decorated by old pictures.

Unexpected is the use of precious fabrics by Anna Isoniemi, who created sparkling surfaces of multicolor embroidered sequins for a metallized effect inspired by disco-balls and 70s sportswear.

Silicone becomes romantic, modern and delicate at the same time in the collection by Regina Weber, who imprisons flowers and leaves in the plastic surface of latex enriched by shining Svarowski crystals.
ITS International Talent Support
More than a simple competition, ITS International Talent Support is a kind of new family created by Barbara Franchin for all the finalists, selected by the jury composed by important names of fashion system  like, among the other, Bryan Yambao (fashion influencer known as Bryan Boy), Angelo Flaccavento (independent critic and curator), Sara Maino (Vogue Talents) and Valentina Maggi (Director of Design at Floriane de Saint Pierre).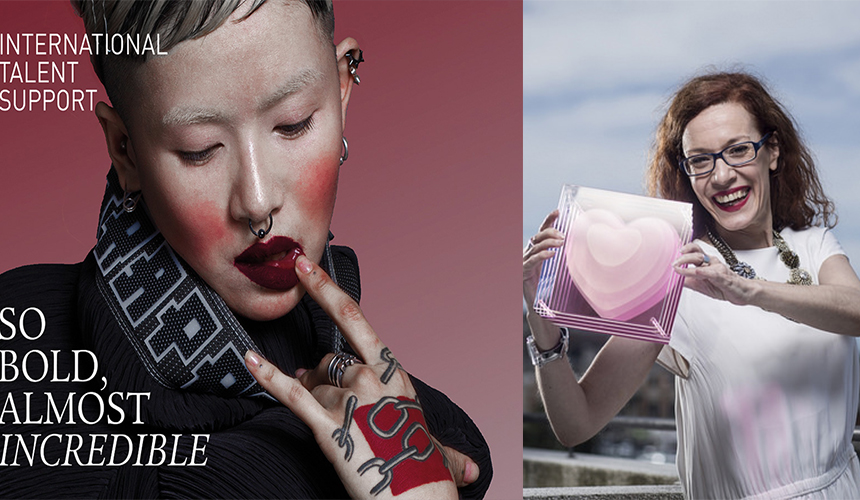 Be Bold, the theme of the 2018 edition of ITS International Talent Support
See Also

The contest, after a year of pause, returned with its 16th edition and some changes in format and prizes, very rich in econimical term but especially for the future of the young designers, who will be followed and supported in their careers thanks to the prestigious partnerships with important brands like the OTB Group by Renzo Rosso, Eyes on Talents, Altaroma, Camera Nazionale della Moda, Pitti Immagine, Vogue Talents and Swatch.
Other significant thing, extended to all the partecipants who enrolled the contest and not only to the finalists, is to be part of the huge ITS Creative Archive, that collects more than 17000 portfolios, hundreds of outfits and accessories, a magic place where to discover ideas, dreams and visions of young designers visitable by designers, recruiters and coolhunter.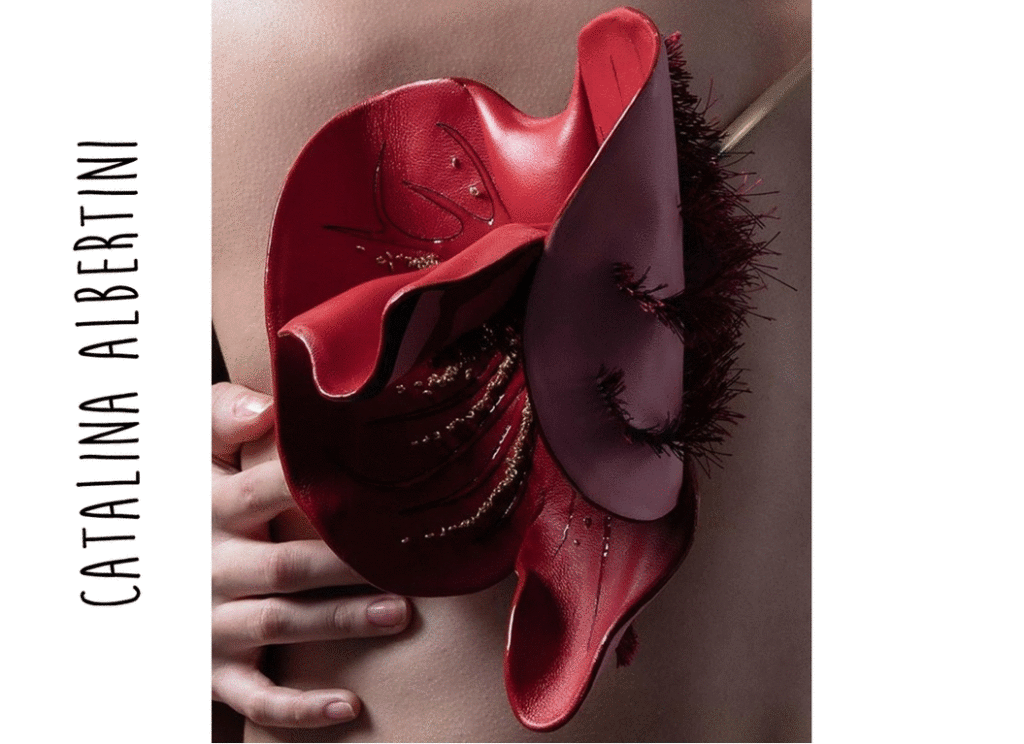 The finalists of ITS International Talent Support 2018
We will discover the winners of the competition on 27th June. For now, these are the finalists of the three categories:
Fashion: Emma Chopova & Laura Lowena – Tolu Coker – Eleanor McDonald – Di Gao – Caroline Hu – Sini Pilvi Kiilunen – Filippo Soffiati – Seiran Tsuno – Po Chieh Chiu – Eda Sriprom

Accessories & Jewelry: Catalina Albertini – Kira Goodey – Tingting Zhang – Laura Olivella – Abigail Wirth & Màthyàs Meichl – Eliana Zurlo – Jil Jander – Wujic Jo – Yeonghyeon Kim – Rui Zheng – Maya Schossberger Armoza – Melita Rus

Artwork: Manimekala Fuller – Veronica Fabian – Or Eidelman – Le Roni Sachelaridi – Vicktoria Matsuka – Tolu Coker – Sini Pilvi Kiilunen – Wujic Jo
International Lab of Mittelmoda – The Fashion Award
On 20th July we'll know the winners of the Mittelmoda Awards,

prestigious competition reserved to students of the most important international fashion schools,

arrived this year at its 25th anniversary. Presided by the president Matteo Marzotto and the honorary president Beppe Modenese with a jury composed by renowned experts, designers and representatives of fashion companies like Dondup, Etro or Herno, the competition is a fundamental launch-pad for young designers coming from all around the world.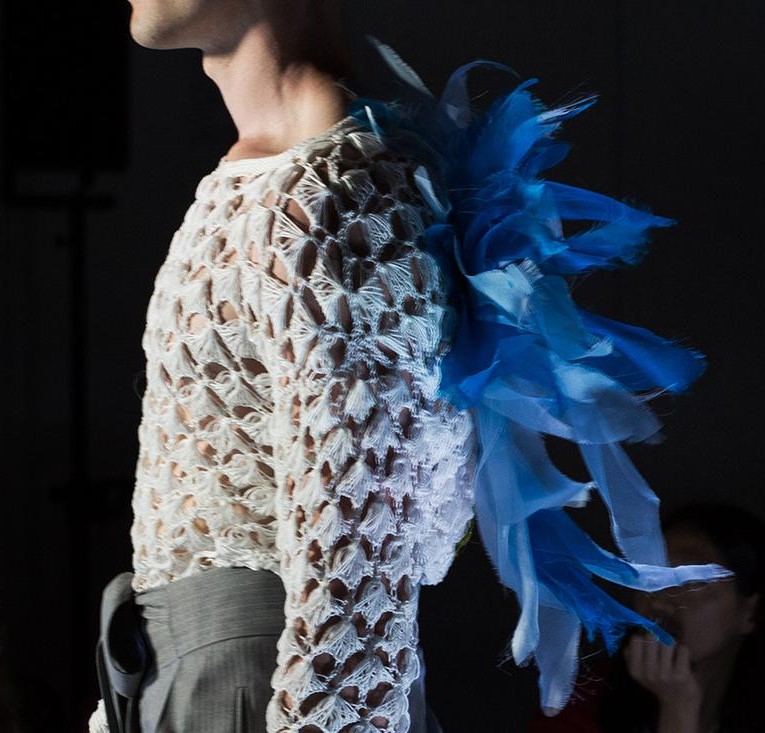 The prizes are prestigious:
two absolute Prizes will be given to the most experimental collection and to the most creative collection

Lectra Prizes will award 3 students from the Lectra's partner school that use the Kaleido Suite software

the most creative use of the Cupro fabrics will be awarded with the Bemberg Award 

the experimental and creative use of denim fabrics will be awarded with the Denim Prize

4 Origin's Prizes will be given for four categories, with a particular attention for the handmade processes: Leather Special Award, Stone Special Award, Technology Special Award and Textile Special Award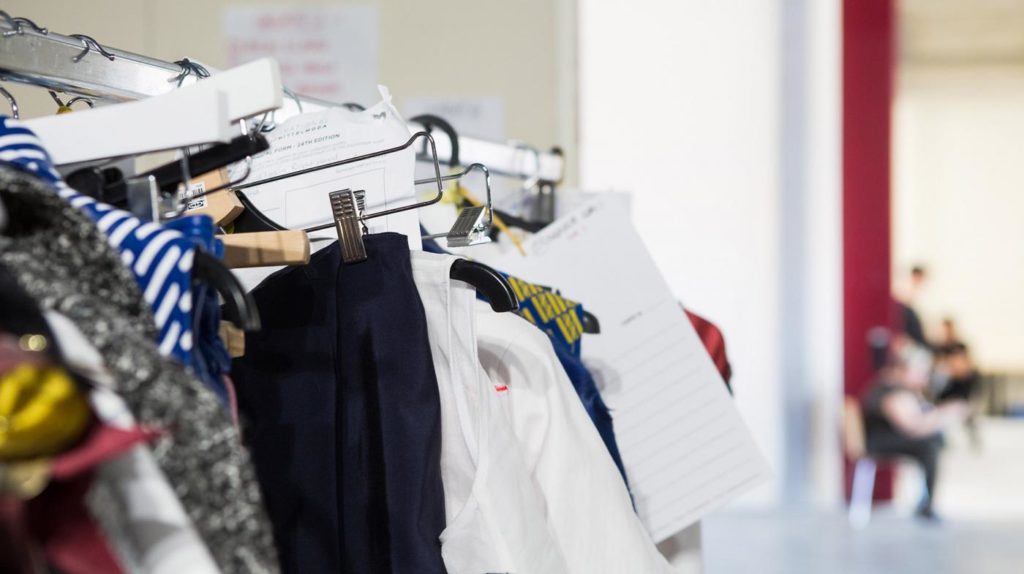 Chosen among more than 400 portfolios with sketches, photos and prototypes, the 23 finalists will partecipate to the final fashion show hosted by Benetton Group:
Ala Sinkevich (National College of Art and Design,

Ireland

) – Antonia Schreiter (University of the Arts,

Germany

) – Ayse Kaya from Turkey (NABA, Italy) – Benedetta Tenan (Istituto Secoli, Italy) – Daniel Kohavi (Skenkar College, Israel) – Eden Slezin (Academy of Art Universtity, Usa) – Emma Picanyol (Escuela de Diseño LCI Barcelona) – Fabio Amore (Accademia Koefia, Italy) – Felice Marie Gronstedt from Germany (Domus Academy, Italy) – Francesca Guidozzi (Istituto Modartech, Italy) – Juha Vehmaanpera (Aalto University, Finland) – Jun Nakamura (Istituto Marangoni London, Uk) – Laura Recaldini (Istituto Europeo di Design, Italy) – Letizia Barbero (Afol Moda, Italy) – Margherita Di Placido (Istituto Marangoni Paris, France) – Miriam Pratt Gutiérrez 

(Escuela de Diseño LCI Barcelona) – Petra Jerič (University of Ljubljana, Slovenia) – Renee De Guzman from Philippines (Raffles Design Institute, Hong Kong) – Ryota Sakaifrom Japan (Polimoda, Italy) – Sara Pavani (Accademia di Costume e Moda, Italy) – Than Dan Ngoc Nguyen (Esmod Oslo, Norway) –  Tulika Ranjan (National Institute of Fashion Technology, India) – Zheqiang Zhang (Royal academy of Fine Arts Copenhagen, Denmark)
The fashion show of the 24th edition of International Lab of Mittelmoda
FEERIC​ ​33​ ​for​ ​New Talents in ​Fashion​ ​Design
The 33 finalists of the competition, who will showcase their capsule collections from 19th to 22th July, will have the occasion to win one of the most substantial prizes in the panorama of fashion competition, € 30000 to support the activities of the future entrepreneurs, plus the 3-year partecipation at Feeric Fashion Week and the support of The Secret Code of Fashion
, an important marketing agency dedicated to emerging brands.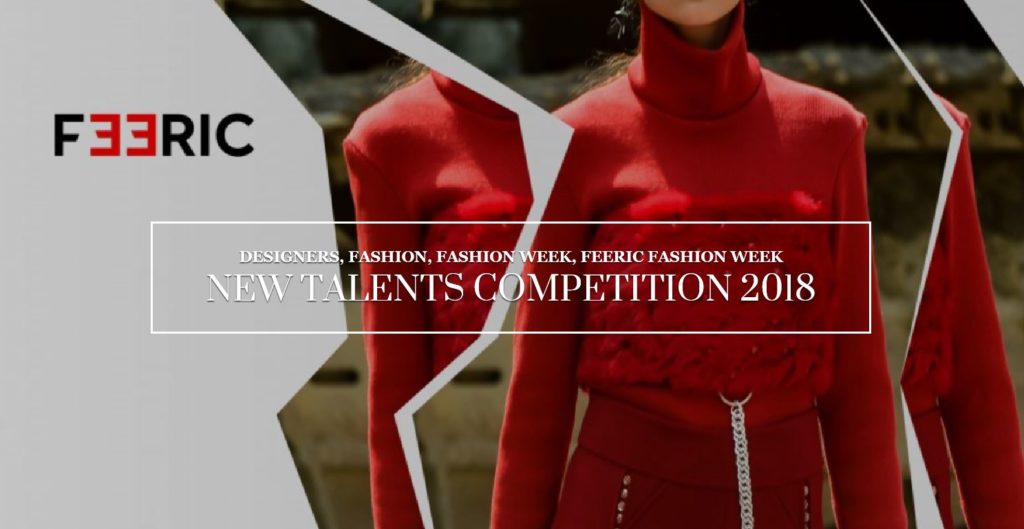 Choosen by a jury of fashion journalists, buyers and international experts, the 33 young designers, coming from all around the world and in particular from Romania and East Europe, are: 
Aigerim Kairat (Kazahstan) – Alina Stanila (Romania) – Andrada Bodea (Romania) – Andreea Micla

(Romania) –

Andreea Plesa (Romania) – Beatrice Ferrer & Matteo De Meo with the brand Zeta (Spain) – Catherine Rocchio & Shannon King with the brand Cat+King Official (Usa) – Claudia Teodora Negulici (Romania) – Colin Horgan (Uk) – Corina Cigodaru (Romania) – Eliza Dobai(Romania) – Eliane Heutsch with the brand Savoar Fer (France) – Eva Lili Bartha (Denmark) – Evelina Elena Tanasie (Romania) – Evija Saitere (Latvia) – Ludi Wang with the brand Haus Von M (Usa)- Helena Bajaj Larsen (France) – Hiske Hottinga (Netherlands) – Jagoda Bartczak (Poland) – Jing Yu (Italy) – Kalina Kocemba (Poland) – Kseniya Khabarova (Russia) – Lucia Alcaina (Spain) – Lucia Alexandra Rosca (Romania) – Luna Morgaciova (Romania) – Martina Cella (Italy) – Miriam Filip (Romania) – Oscar Ruiz Schmidt (Germany) – Pop Alexandru Manuel (Romania) – Smaranda Buc (Romania) – Spin Ariana (Romania) – Stan Madalina 

(Romania) – Tara Lalic (Serbia)
Waiting the winners of these competitions, that's all for now. See you soon with other stories about young designers, emerging brands and fashion schools.