A new generation of fashion and accessory designers is emerging in the landascape of Haute Couture. In 5 days of exhibitions and fashion shows I had the occasion to discover new talents and emerging brands. This is another page of the diary of those days at Altaroma. 
After an intense second day in Rome, back and forth from the town to Cinecittà Studios, in and out from an exhibition or a fashion show, finally Friday morning was of complete relax and I took advantage to take stock of the situation, making order in the notes, photos and business cards I collected the day before.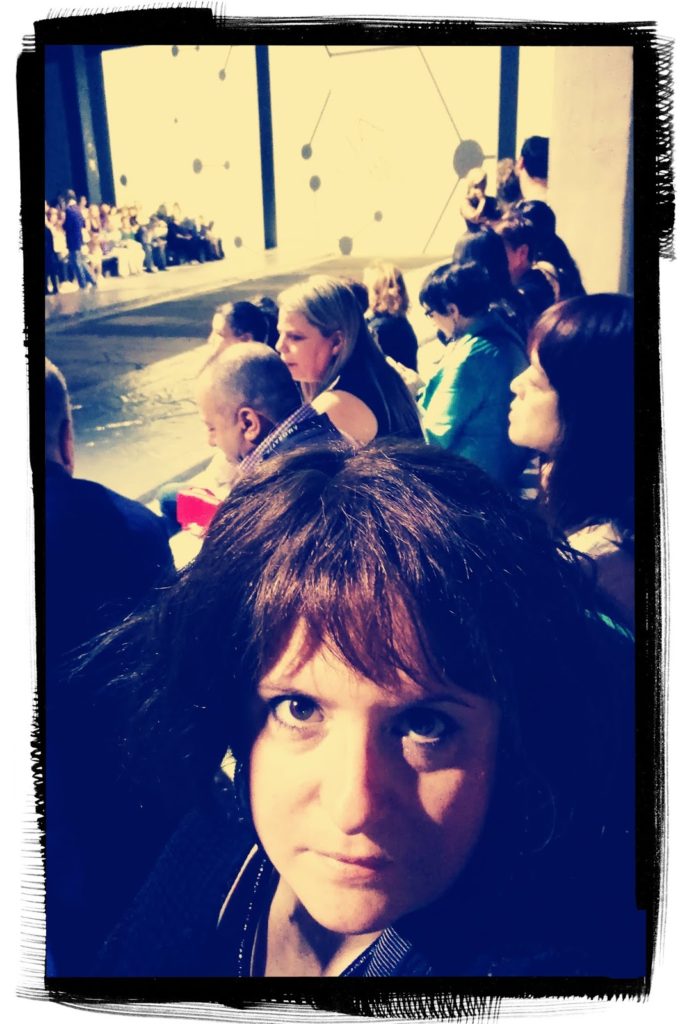 Elisa Gibaldi at Au197Sm fashion show
The program for the afternoon was quite simple. The exhibition
Showcase
and a pair of fashion shows. This is the report of the most interesting things I've seen that day.
Already used to the environments set up for the events, I arrived directly in the SHOWCASE exhibition space to take a look to the collection of emerging designers selected by ICE Agenzia and Altaroma and, as usual, I decided to follow my instict to choose the most innovative and interesting brands. 
The first things which caught my eyes were the pleats. Where and how I didn't expect, in pvc, denim and striped cotton, asymmetrical on skirts and dresses, vertical or horizontal on sleeves and suspenders. Pleats and unusual materials are the basic elements of Maison Apnoea's aesthetic codes. Born in 2016 as a collective, now the label is directed by the design duo formed by Pina Pirozzi and Vincenzo Della Valle.
Apnoea means voluntary subtraction of breath, a kind of mental protective bubble that allows the survival in a too hard reality. Actually "The birth of blue", title of their last collection inspired by the blue period of Picasso, perfectly expressed, not withouth a subtle sense of melancholy, this intimate necessity of protection, through clothes structured as armours enforced by the pleats, with "handle with care" advices printed on t-shirts and dresses to preserve the ingenuity and purity of our original human condition.
I met Anna Maria Cardillo, designer of Cardillo_Design, for the second time this year, before at White Show in January (here the article) and now in Rome. I'm a real admirer of her works, so contemporary and strong, results of a deep research of concepts and materials to awaken our instinctive sense of belonging to an ancestral tribe.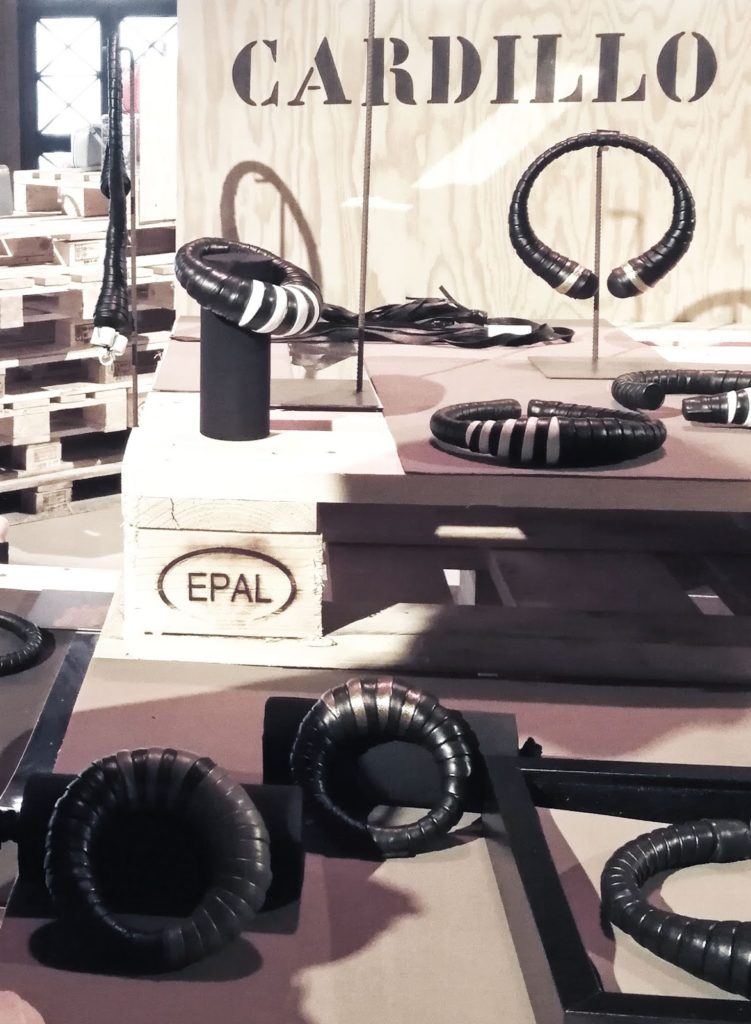 Cardillo_Design by Anna Maria Cardillo at Showcase
Her unique pieces are made mixing different materials into simple beautiful and primitive shapes. The new items of the collection are long necklaces in leather and glass that recall flowers and roots and can be worn together for a more spectacular effect.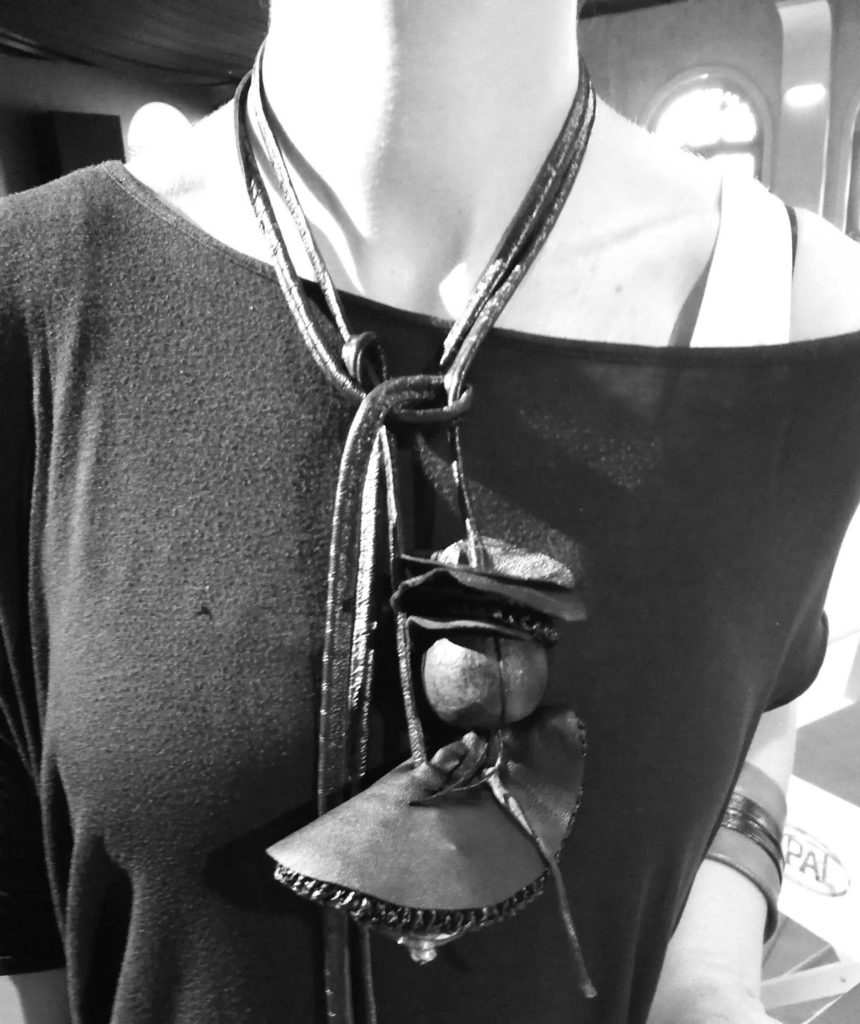 Cardillo_Design by Anna Maria Cardillo at Showcase
Gerlando Dispenza is clearly a creature of theatre. Coming from Accademia di Belle Arti di Brera and costume designer before approaching to fashion, he mainteined of that world the taste for theatrical images and for a certain "grandeur".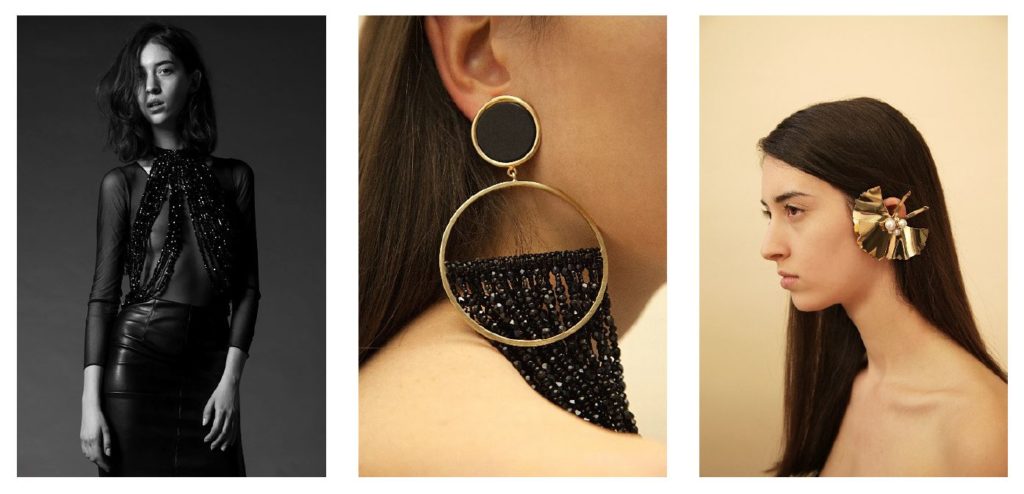 Gerlando Dispenza
Whit his great sensitiveness, the designer is able to conjugate past and present, mixing old techniques like beads and crystals weaving to unusual materials like brass and plexiglass. Despite his young age, he does it with great nonchalance and that sense of perfectionism and drama typical of some great masters of costume design or couturier of the past. Surely he is one of the up-and-coming designer to watch for the foreseeable future.
After Showcase, Teatro 10 hosted the show of MIAHATAMI. The Iranian designer Narguess Hatami decided to give voice to the truest femininity of Persian women inpiring to the story of Shahrazad, heroin of "Arabian Nights". 
Born in Teheran, after studies in costume and fashion culture in Bologna, she launched her label becoming immediately one of the most appreciated emerging designer at "Who is On Next?" 2016.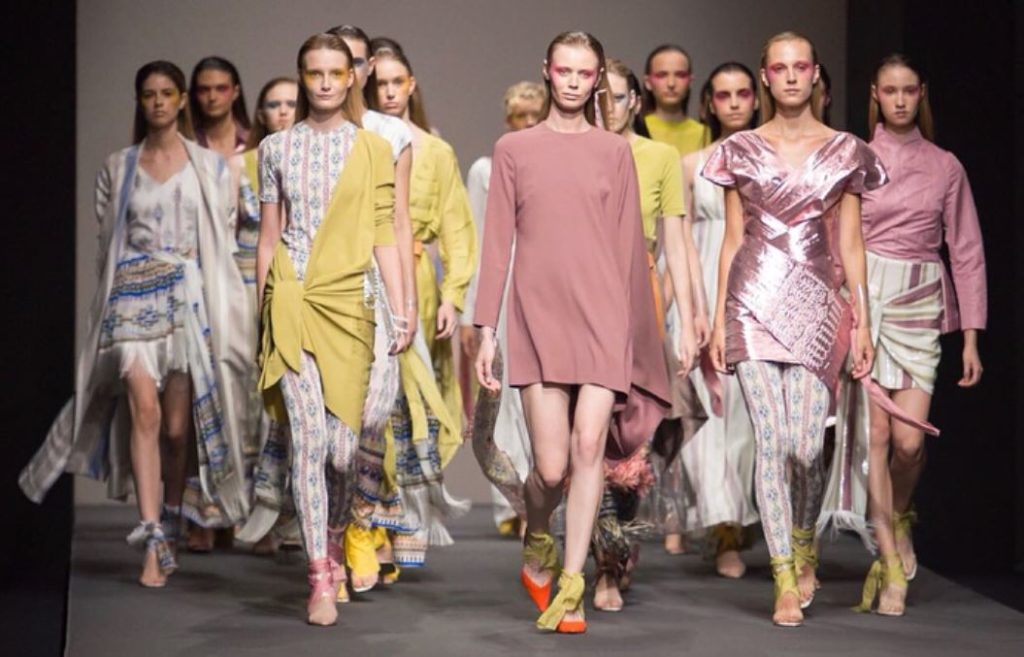 Miahatami ss 2019 fashion show
The ss 2019 collection is a hymn to the secret power of each woman, who can demonstrate all her strenght without giving up to sensuality, moving with elegance and modern attitude in layers of silk and fringes, showing with gentle modesty her body, draping scarfes and dresses through knots as for the traditional costume of Persian dancers, wearing all-over oriental prints juxtaposed to pastel and acid vibrant colors.
At 7pm was the moment of AU197SM fashion show. An example of avant-garde fashion how I like it. Clear, linear and innovative with a pinch of extreme experimentation. Minimal and luxurious, a perfect combination of opposite. Thanks to its patented technological method of fusion, as incredible as real, of gold and precious metals with natural and synthetic fibers, the visual effect is truly eye-catching.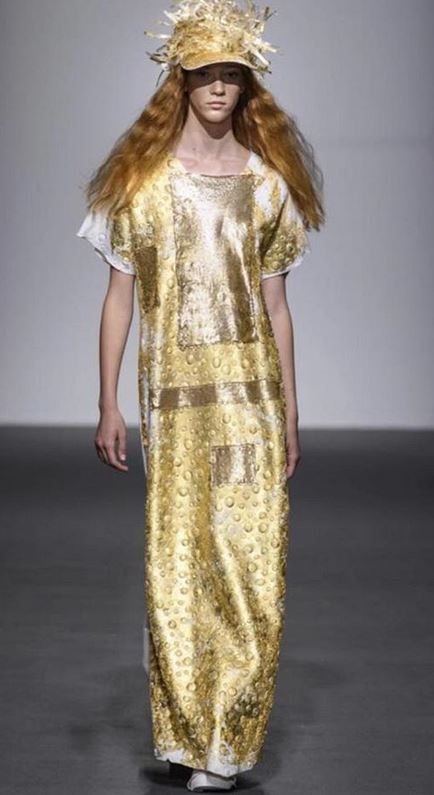 Au197Sm ss 2019 fashion show
All this glimmer, that at first sight (and for who can't see the collection in person) could result heavy, has instead the lightness of golden dawn or the perfect brilliance of the moon, thanks also to the skilful use of black and white as basic canvas in which painting with metals some ray of light.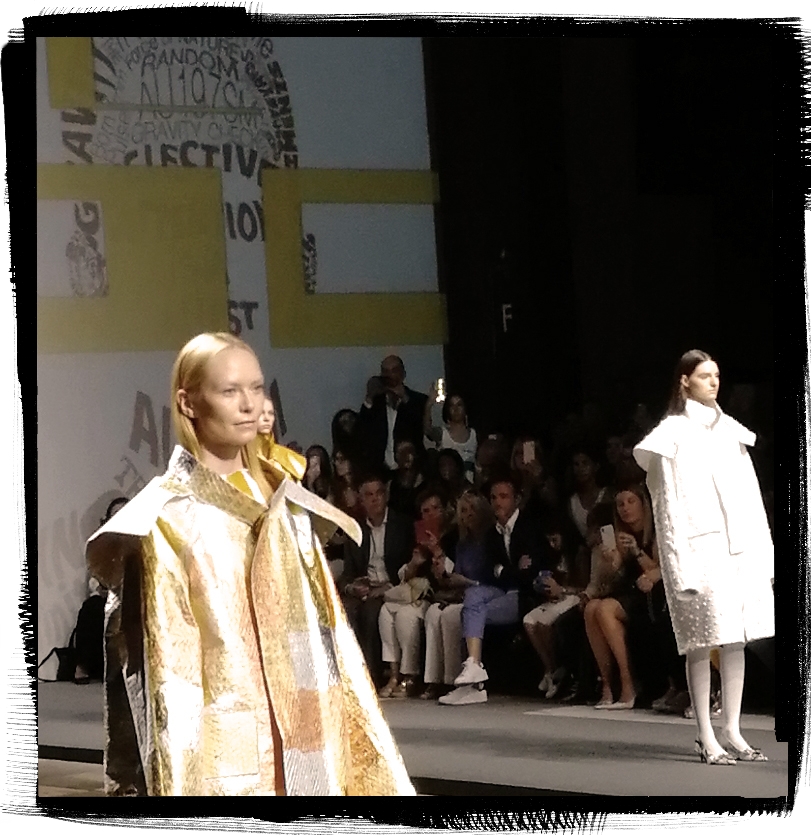 Au197Sm ss 2019 fashion show
I really appreciate the genuine creativity and the enthusiasm of the creative director Paola Emilia Monachesi and her team, the brave use of technology to innovate a fashion product clearly designed for a young public, but so beautiful and valuable for who, also if no more so young, has a open mind and looks to the future in search of a new idea of beauty.