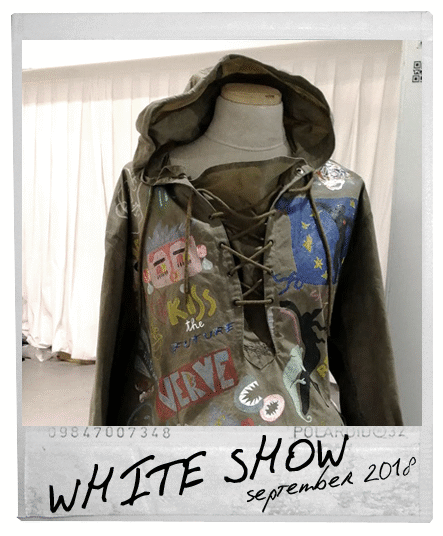 White Show is the unmissable appointment during Milan Fashion Week, a trade show which attracts fashion addicted, mass media and bloggers, buyers and professionals with hundreds of brands and new emerging talents. I was there, in search of the most cutting-edge and innovative fashion designers.
White Show and Tortona Fashion District become every year even more internationally creating the perfect scenery of one of the most important world's trade show for fashion and accessory brands. This edition, organized from 21th to 24th September in collaboration with Camera Nazionale della Moda, hosted 562 labels among which a great number of emerging and Avant-garde brands.
DA AGGIUNGERE IN MEZZO ALLA PAGINA DOVE VOGLIO (PRIMA DI UNA IMMAGINE ) PULSANTE FOLLOW:
Special guest of this edition was A.F.VANDEVORST, the iconic Belgian brand of the design duo formed by An Vandevorst and Filip Arickx who both studied at the famous Royal Academy of Fine Arts in Antwerp. The label, born in the late 90s and suddenly became notable for its innovative and conceptual approach to fashion design, was at White with a special set and a pop-up store to present the new collection focused on accessories and in particular on shoes, anticipating that the future ready-to-wear lines will be in form of capsule collections. The ss 2019 presents the iconic symbols of the label, like the cross and the clean shapes, with a new touch of colors combined in a contemporary and unusual way.
Always from the north of Europe came the designers of two special collaborations pursued by White Show to expand itself internationally.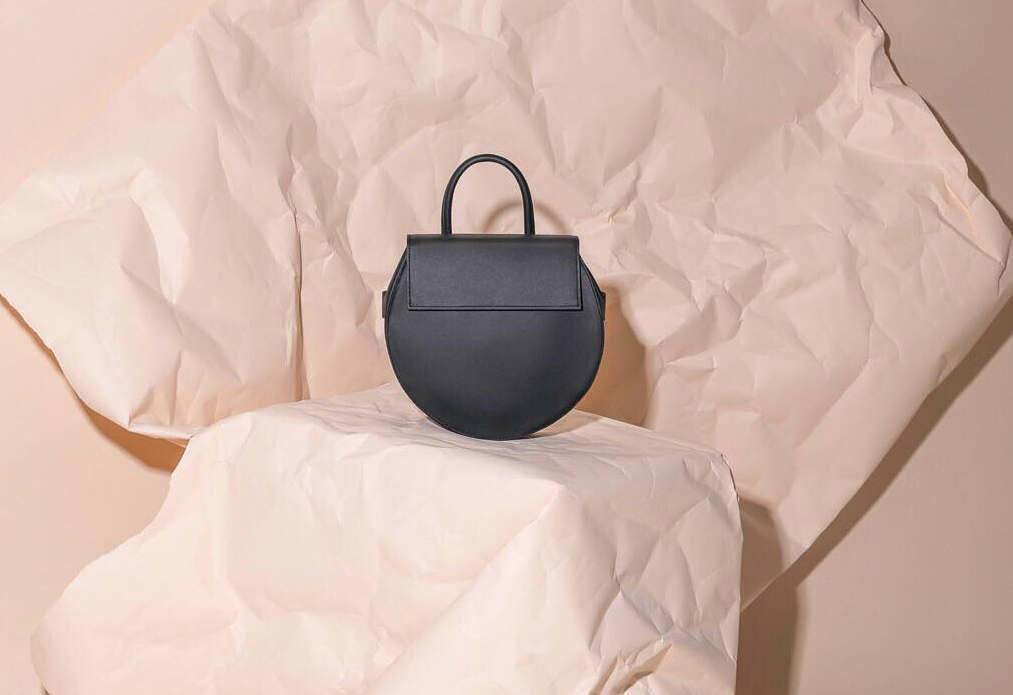 Lies Mertens bag (pic from designer's profile on Facebook)
"The Belgian Focus" is a special project with the Flanders District of Creativity, a platform which supports and promotes the most interesting realities of its country. Worthy of mention are in particular two names: LIES MERTENS, a bags designer characterized by a minimal style, whose bags impressed for the very clean linearity and functionality of the design conjugate with the attention for the quality of materials; STUDIO COLLECT, a label of contemporary jewellery founded by a collective of four designers, particularly focused on geometric shapes in which are incorporated precious and semi-precious stones, pearls and corals.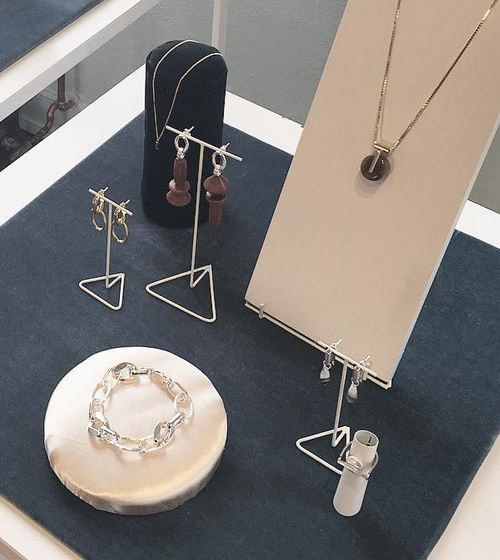 Studio Collect Jewelry


At Tortona 31|Archiproducts was set up the special showroom to present the collaboration between White and Modefabriek, the Dutch tradeshow specialized in emerging designers. Among the labels DAILY PAPER impressed me once again with a collection inspired by the African heritage of the founders Hussein Suleiman, Jefferson Osei and Abderrahmane Trabsini, mixed with the modernity of street-wear.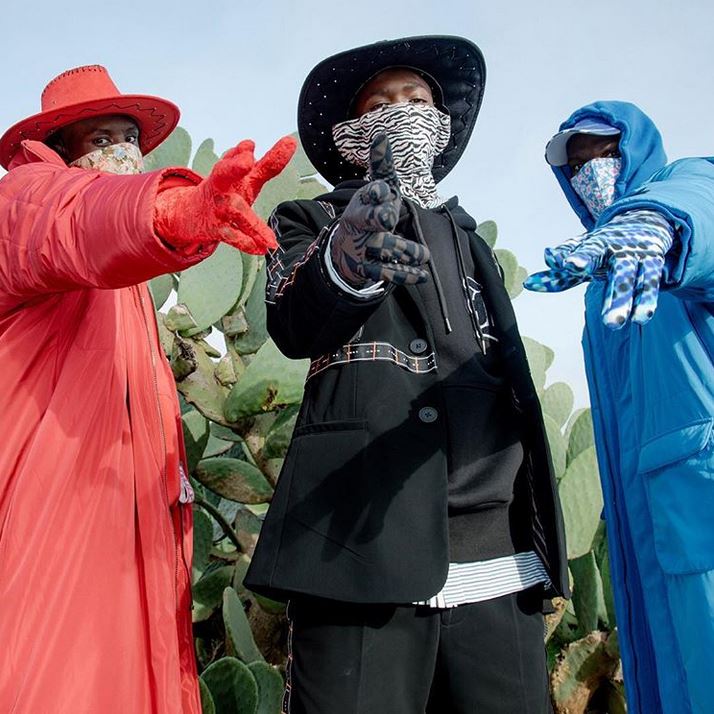 Daily Paper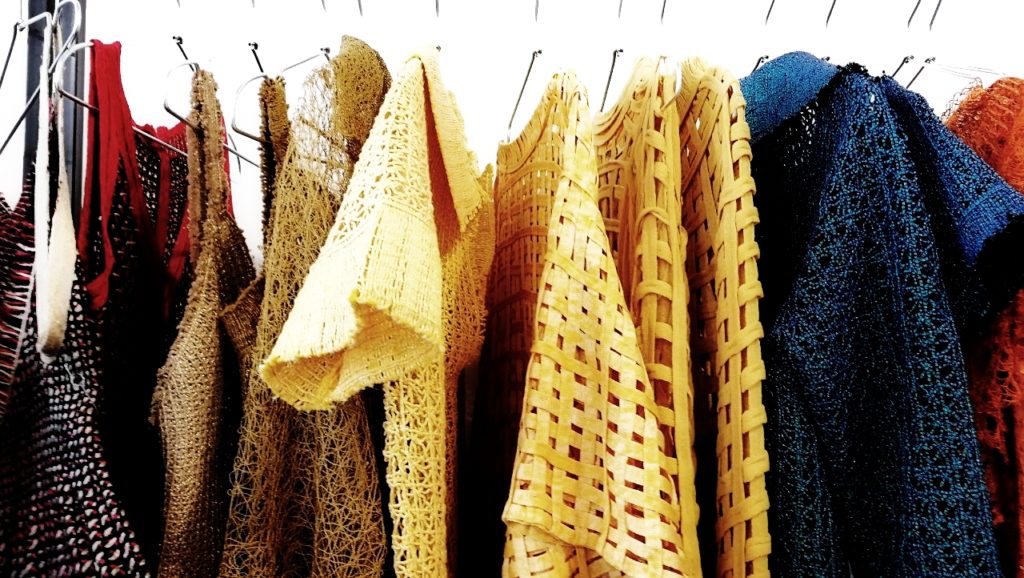 Pe De Chumbo ss 2019 collection
In the Special Area Portugal Fashion I met Alexandra Oliveira, the designer of PE DE CHUMBO, who created an amazing collection inspired by the shapes of Portuguese folklore and entirely based on textures weaving different materials such as raffia, yarns and fabrics. Another interesting young designer was GONCALO PEIXOTO, for the first time in Milan, whose funny and hyper-colored collection is like a state of mind that speaks about freedom of expression and joy of life.
Goncalo Peixoto ss 2019 collection
At the Basement were presented the collection of the most cutting-edge designers like the visionary HENRIK VIBSKOV, who loves to experiment with the oversize proportions of street-style and the most traditional fabrics. NELLY JOHANSSON is probably the most Avant-garde designer seen at White, with is total black and white collection in which the proportions are transformed, enlongated, exaggerated although remaining in some way minimal. Big shapes and innovative textures also for the knitwear label BOBOUTIC
by Michel Bergamo, Cristina Zamagni and Niccolò Magrelli, who for the
spring/summer collection propose also interesting pieces in fabric and
shimmering effects.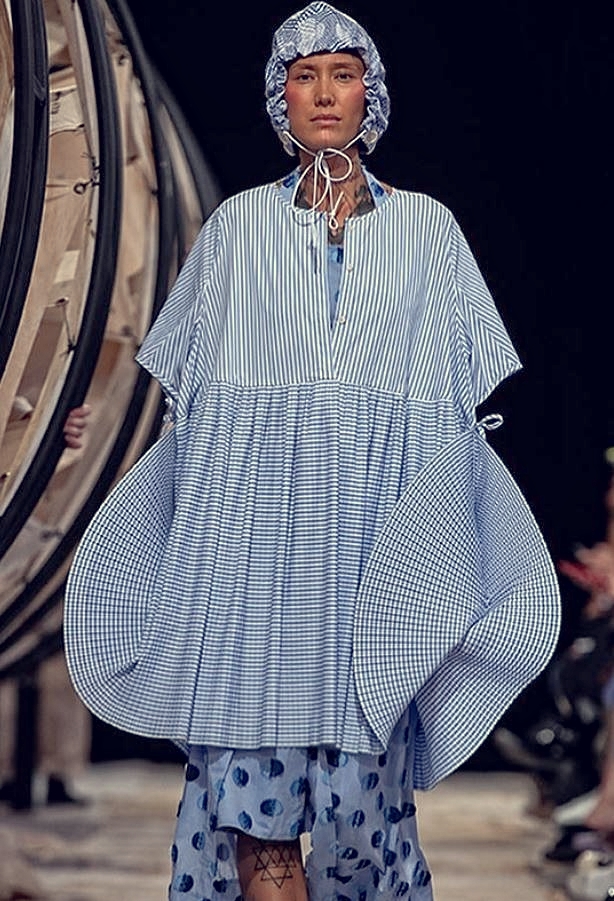 Henrik Vibskov ss 2019 collection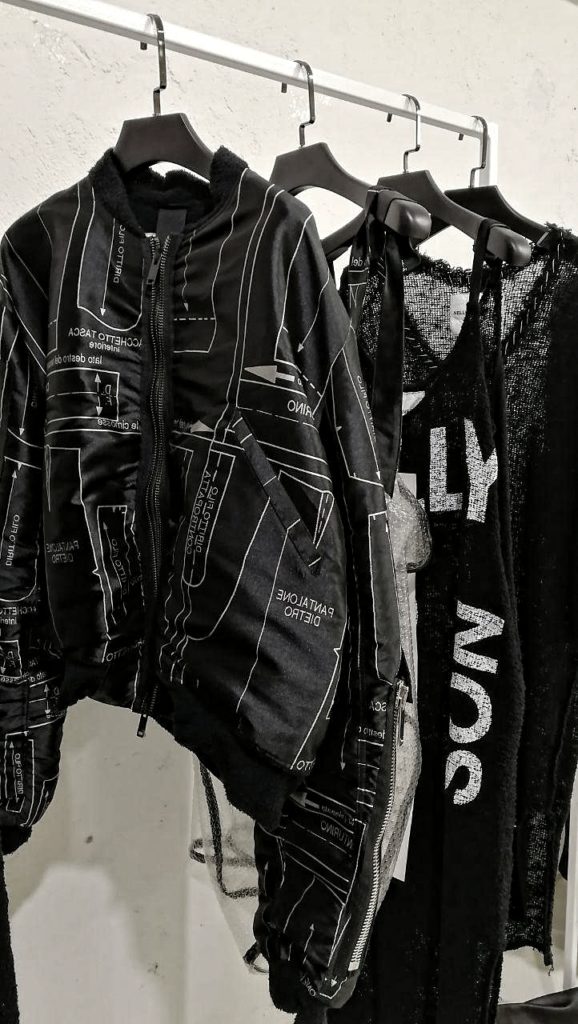 Nelly Johansson ss 2019 collection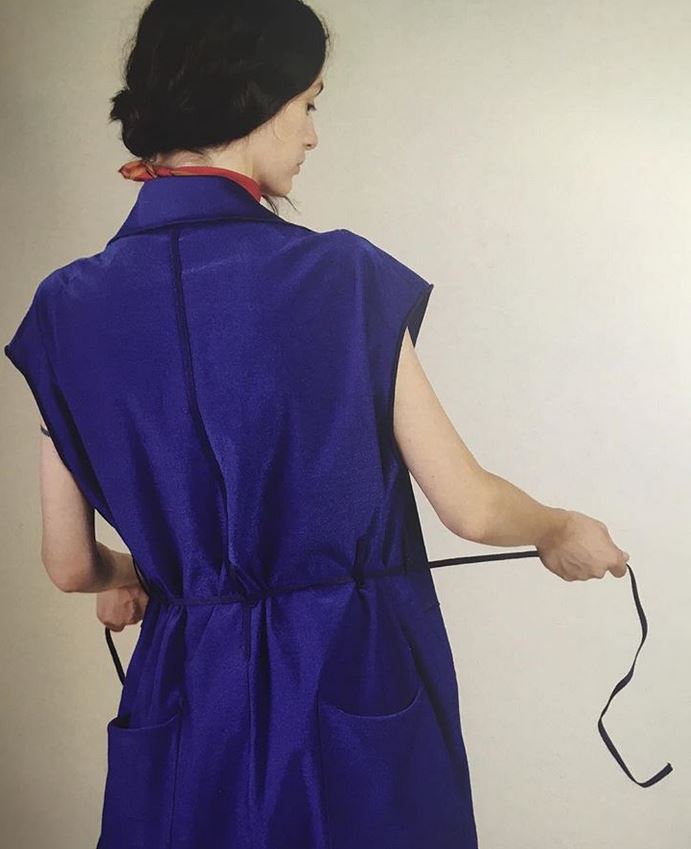 Boboutic ss 2019 collection
Other interesting collection is that of LAURA THEISS, who I've already seen at the previous edition of White, this time even more glamour and sophisticated with handmade crochet details and the game of wavy stripes. Handmade knitwear pieces also those of ONE ON ONE, a Greek brand born in 2012 characterized by a retro taste that rediscovers antique artisanal techniques following the philosophy of one-of-a-kind production.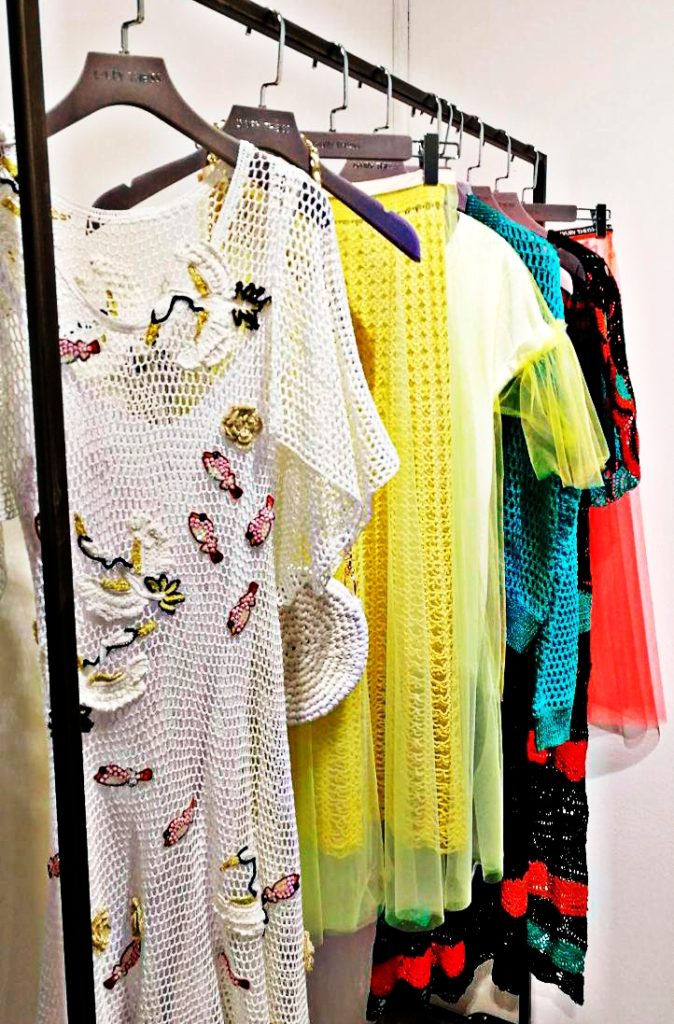 Laura Theiss ss 2019 collection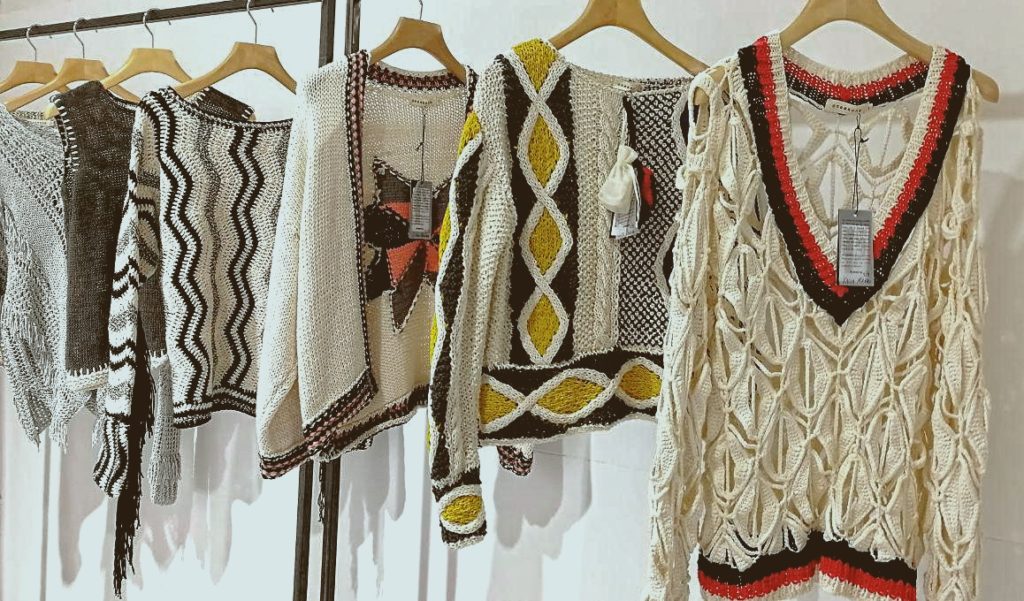 One On One ss 2019 collection
Same approach to tradition is for WRAD, the sustainable Italian label which applies the recycled graphite to dye fabric in the same manner of the past, but using modern technologies to transform this eco-freindly material, results of production discards. In addition to graphite they uses also the Mint-Fiber, cool and refreshing to the touch, creating an innovative and ecological clothing line.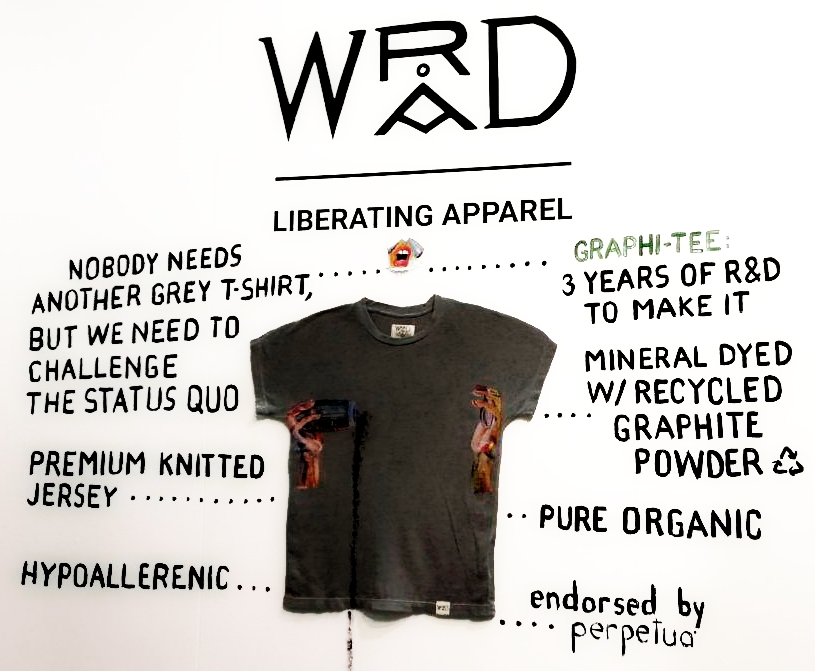 Wrad ss 2019
Sustainability is the cause supported by Ramponi, leading company in the production of studs and strass finishings, which promotes the talent of new designers through the "Ramponi Talent", this time won by the young Filipino designer KIKO KINTANAR, who had the possibility to present his collection for the first time at White Show. Inspired by architecture and art, the collection is a colorful homage to the Moroccan culture, expressed through pleats that build volumes and surfaces rich of interesting textures with contrasting shades of blue and ochre yellow.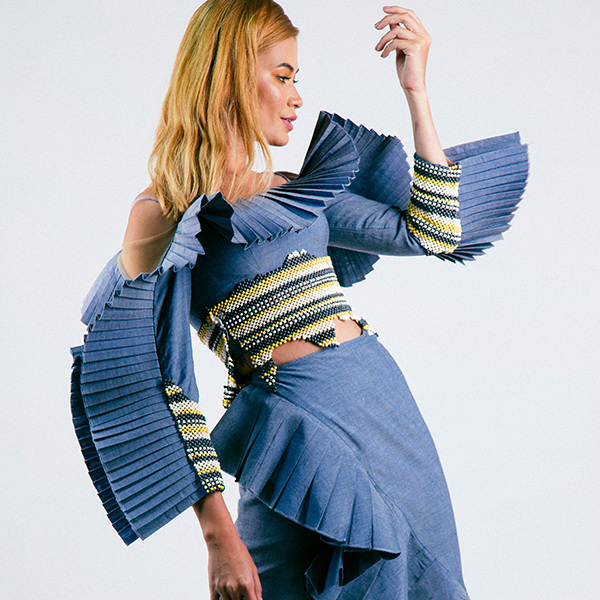 Kiko Kintanar ss 2019 collection supported by Ramponi
Indra Kaffemanaite is the creative mind behind the label BALOSSA, which all revolves around the concept of the shirt, the iconic piece that is transformed in hundreds variations becoming dress or trench coat, changing its shape through asymmetries, big patch pockets interchangeable details.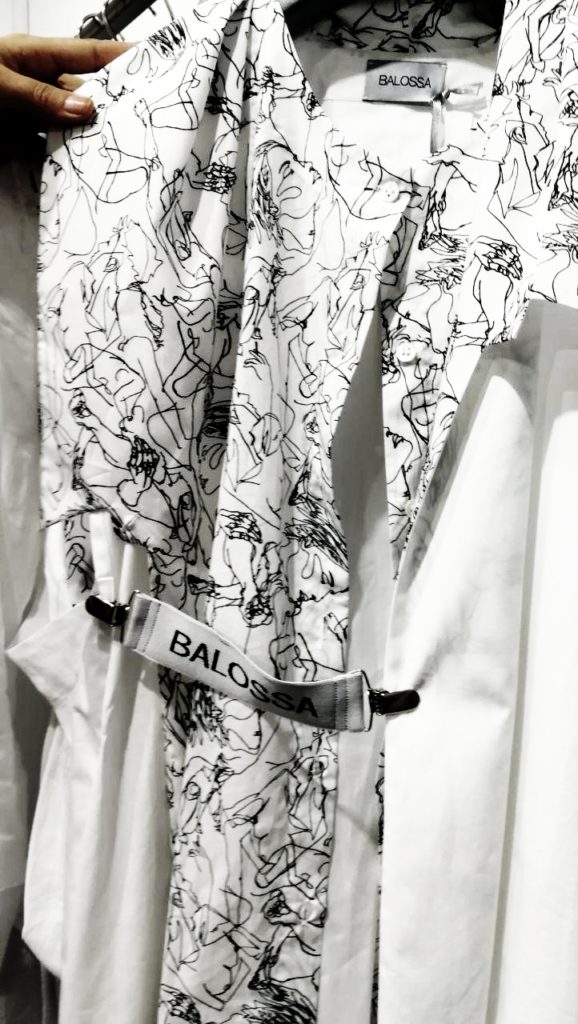 Balossa ss 2019 collection presented at White Show September 2018
The unbridled fantasy is the distinctiveness of ANDY HO from Jong Kong, who presented a rich, sumptuous collection more Haute Couture than ready-to-wear. The inspiration is the world of birds, which become colorful prints, luxurious embroideries and fluffy shapes of feathers, completely hand-sewn and hand-painted.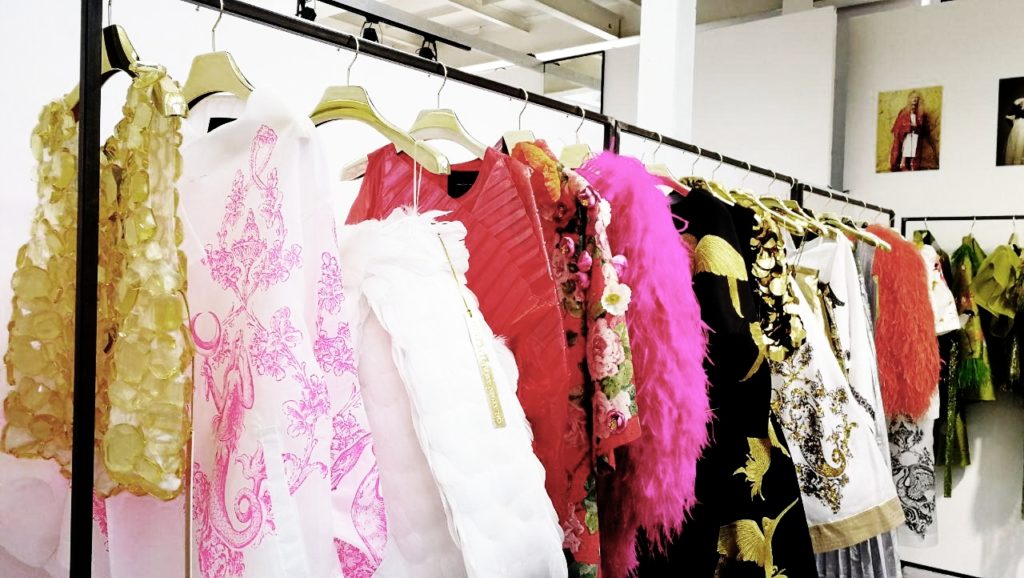 Andy Ho ss 2019 collection
Speaking about jewelry designers, even more present and appreciated at White, worthy of mention are the creations of two women. LORA NIKOLOVA is more an artist than a simple designer. Her collection seems a three-dimensional representation of abstract paintings playing with the space in a graceful and rarefied way. PAOLA DUCOLI loves the mosaic technique, to which she gives a touch of modernity creating unique pieces really Avant-garde, flashy, majestic and decidedly eye-catching.