Halfway between Avant-garde and Haute Couture, now bespoke fashion is founding its second life. Discover the hottest names of the new wave of tailors.
Contemporary made-to-measure designers are pushing the limits of bespoke fashion towards the extravagances of their unique and personal style. Abandoning the strict rules of dress code, but without forgetting those of tailoring and pattern making, modern bespoke fashion answers to fresh needs of a brand-new target of customers.
Winking to Haute Couture values, like the one-of-a-kind policy or the attention for client's needs and measures, bespoke fashion is exceeding the concept of sartorial fashion as something classic and elegant suitable only for great occasions and rich wallets. Fashion schools well understood the request from the market of a return to artisanal techniques and to a slow way to produce clothes, deciding to focus their educational proposals not only towards ready-to-wear, but also rediscovering the great craftsmanship of tailoring.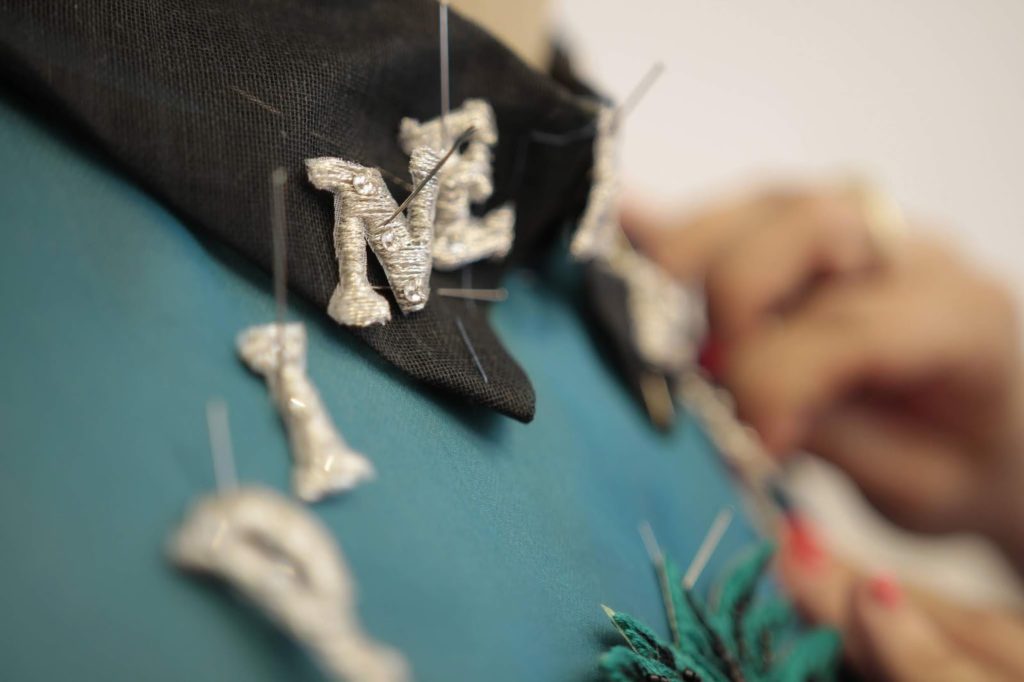 New embroideries for Haute Couture designed by the Accademia Koefia's students
How evolved bespoke fashion?
Until the advent of clothing sizes in the 19th century (initially for military uniforms and then for every-day apparel) and then of ready-to-wear in the century after, fashion production was divided into two main categories. On one side there was the Haute Couture created
for an elite of upper class people
by fashion designers called couturier, on the other side there where the tailors, working in small or medium size fashion houses for menswear and womenswear both with the bespoke (making garments starting with the measures of the clients withouth a pre-made pattern) and made-to-measure method (which adapts the standard sizes to the customer's measures).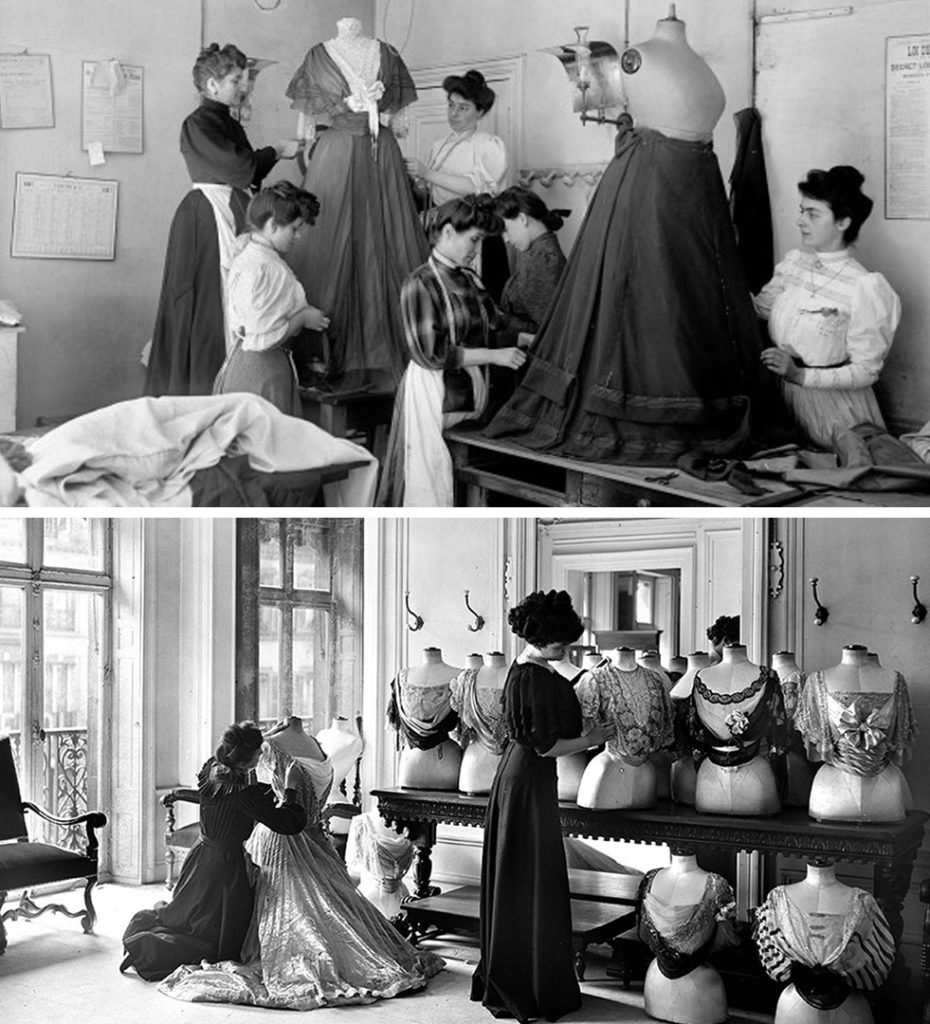 Charles Frederick Worth
Passing time, with the increasing success of ready-to-wear, female dressmakers saw the progressive reduction of their client base until almost disappearing except for bridal and occasion apparel, while male tailors resisted for a strict group of business men and new dandies always in search of impeccable sartorial cuts.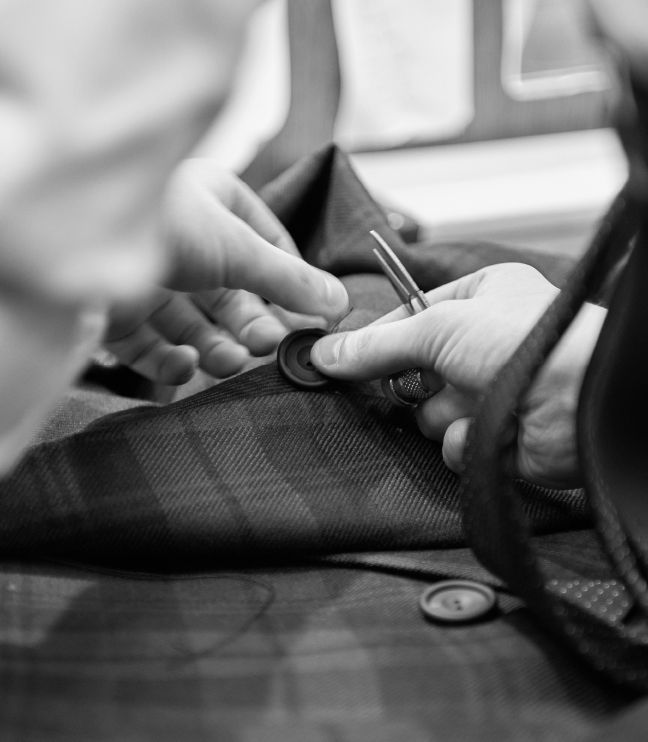 Bespoke tailor of Savile Row
Haute
Couture, after the great success of the post-war period, relaunched itself in the legendary 90s, thanks to the genius of
designers like Alexander McQueen or John Galliano for Dior. Today it's
living its second life with a new generation of designers who expreiment new technologies like Iris Van Herpen or Gareth Pugh and old lions
like Karl Lagerfeld for Chanel and Fendi or the evergreen Giorgio
Armani, but also thanks to a downsizing of its luxurious wastefullness
and hyperbolic visions in favor of a more sober mood suitable with these
times.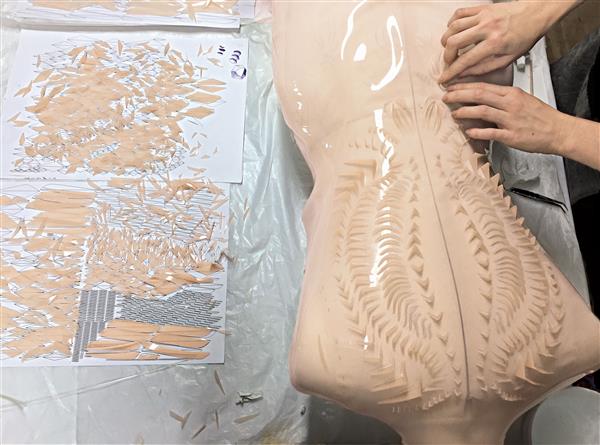 Making of a 3-d printed dress by Iris Van Herpen (source: www.3ders.org)
What happened to bespoke fashion?
Widespread
in the 50s and 60s
to dress the middle class often copying lines and trends from its big sister Haute Couture, female tailoring suffered more than all the cut-throat competition of ready-to-wear and fast fashion with their countless cheap and easy to find
proposals
, reducing its market only to a traditional target of clients or for special occasions.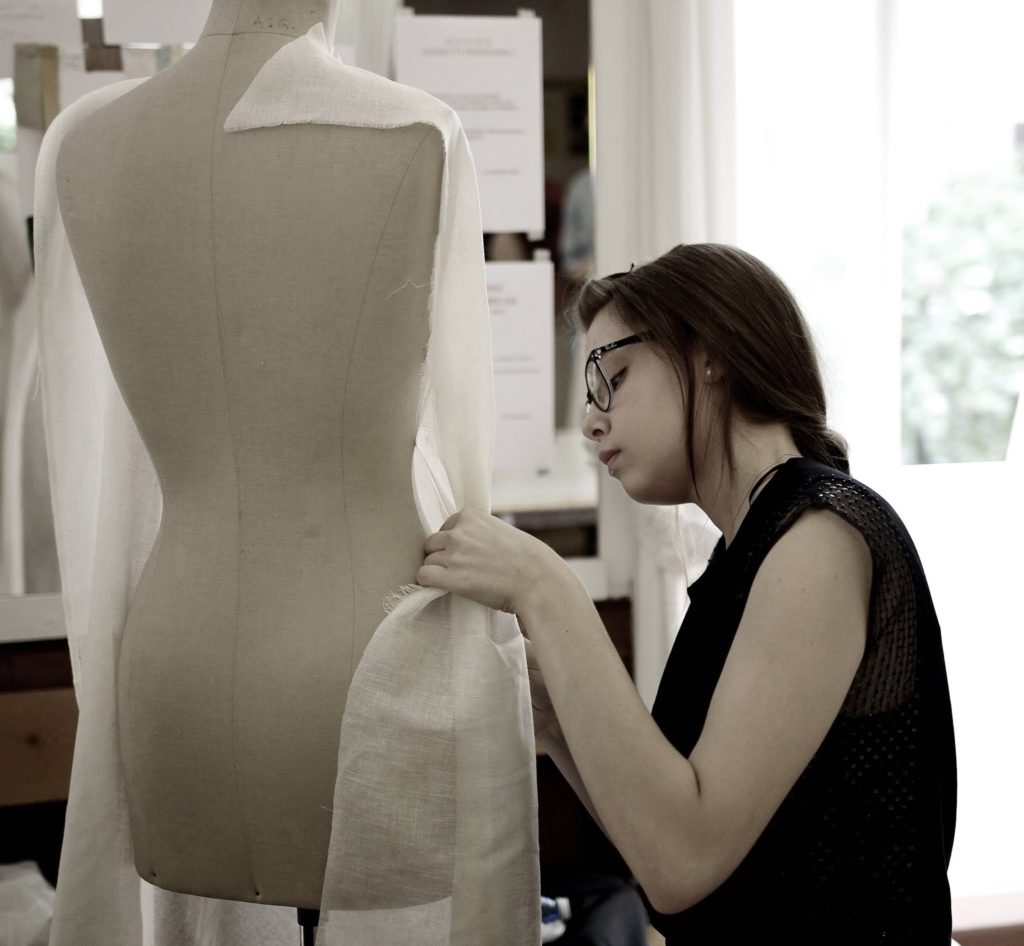 A student of Accademia Koefia learning the sartorial techniques
Fell into oblivion for almost 40 years (from the 70s to the first decade of the new millennium), despite the global crisis or maybe thanks to it, bespoke fashion seems to find new chances of relaunching.
Probably caused by the consequences of the widespread financial crisis, with the necessity of reinventing jobs and find different opportunities, bespoke fashion is reborn, but had to change its terms to better fit with the mutated conditions. There is no more the respectable middle class that aspires to climb the social ladder using fashion as representation of a status, but a totally new target, that's made by a very different range of people.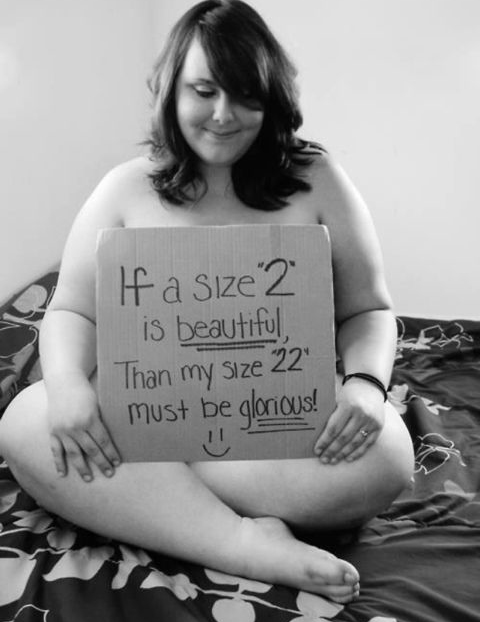 There are always the not-standard-size women who need made-to-measure because the market insn't able to answer to their needs with the right products, but who have now a new consciousness about their femininity and beauty, desiring clothes that make them feel special. There are genderless people who need something that express their personality, or simply people who want to rediscover the comfort and beautiful perfection of an hand-made garment.
The great news is that now the new generation of bespoke designers, compared with their predecessors, don't need to accomodate only the request of the customers, but can finally make their voice heard pursuing a very unique and very personal style, avoiding classic in favor of a more cutting-edge taste.
BIZARRE COUTURE
Ariel Lev, the designer of BIZARRE COUTURE, started sewing when he was a teenager as self-taught designer learning the techniques of clothing construction from old clothing patterns. Create fabulous dresses was a form of self-expression and an escape from an auto-immune disease which forced him at home for a long period. After ten years creating for himself and friends, Ariel decided to become a professional starting with theater costumes and made-to-measure.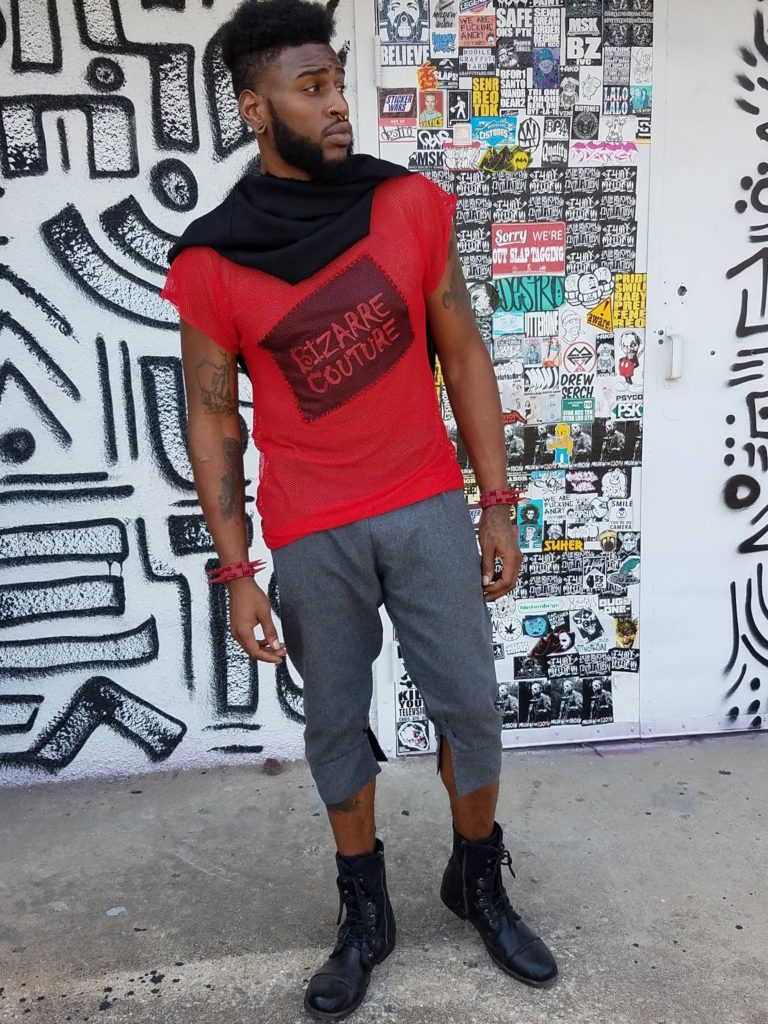 Outfit by BIZARRE COUTURE
While in his previous collection "Horror Vacui" he was inspired by a mix of Victorian mourning fashion and Japanese lines through the regeneration and reinterpretation of ancient garments, now Ariel is more attracted by the possibilities of new technologies in apparel design and in the role of sustainability to give unicity and values to his style. "Fashion FORWARD" is a collection in which natural dying, no-waste techniques and 3-d printing coexist creating a strong and very personal reflection regarding the future of fashion.
ENRACINÉ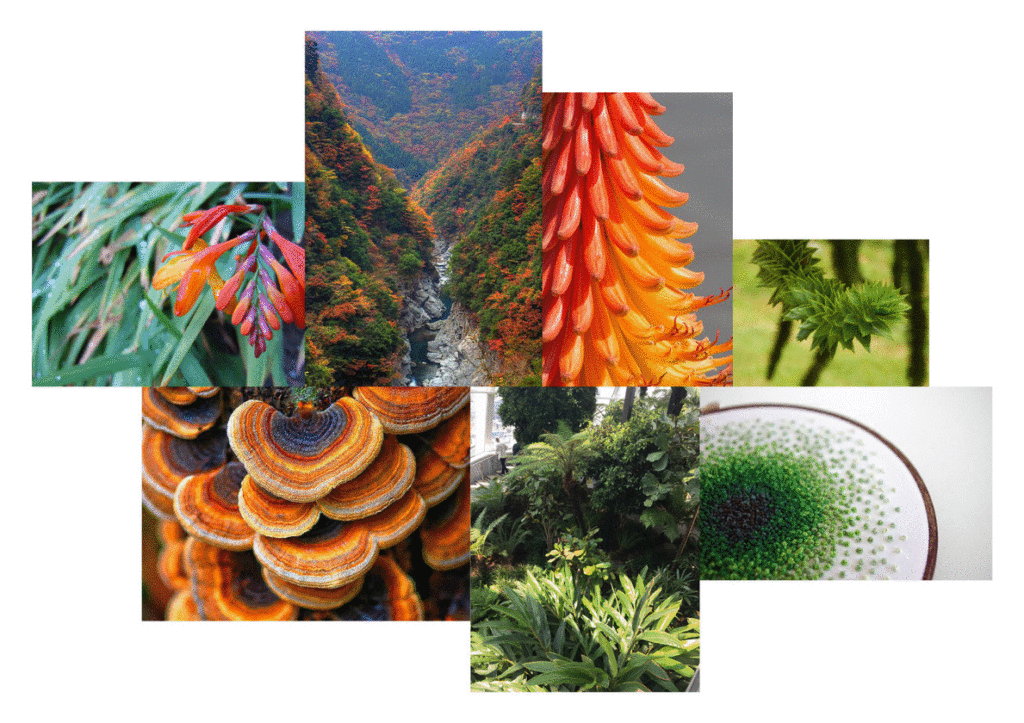 Collection "Alle-Forme" by Enraciné Bespoke
Kimberley Moore, the designer of ENRACINÉ, well knows the tricks to reinvent the classic tailoring techiques giving a personal touch and being focus on clients. Her approach to bespoke fashion is something more than a simple commercial choic. It's a reflection about the role of women in society as individuals who require and deserve speial creations that can fit to their bodies without any constrictions and can emphasize their femininity and power without copying from the male wardrobe.
A kind of new
feminism, according to which sizes are too strict for a modern woman and
can't represent her individuality. Her style can seem classic at first
sight, but the research of inspirations and the approach to design make
her first collection "Alle-Forme" interesting and decidedly
contemporary: the female suite inspired by nature become the surfaces to
explore the possibilities of color through gradation of embroideries
that make the sartorial details really pop.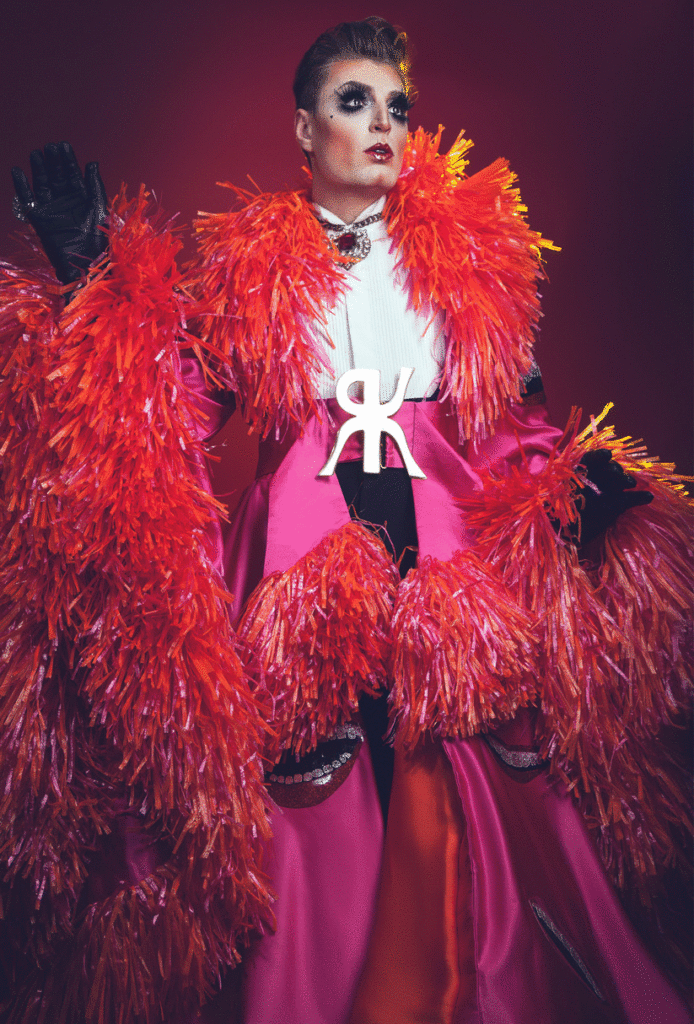 Creations by Kraken Counter Couture
KRAKEN COUNTER COUTURE is directed by the designer Caterina Schmitt, graduated at UAL with a bachelor degree in Haute Couture and Fashion Design. After the studies, as self-thaught, she began to sew latex wear, exploring a strong femininity without being close in the boundaries between sexual genders, but wanting to represent the idea of sensuality through a pop style, vibrant colors, extravagance and unicity.
To create always something special, Caterina, as bespoke specialist, gives life to a design process that follows all the requirements of the clients, from the first consultation and design proposals to the choice of personalized colors and fabrics, to the final adjustments of the garment to better fit to the client's body. All this without renouncing to her strong and unlimited imagination.