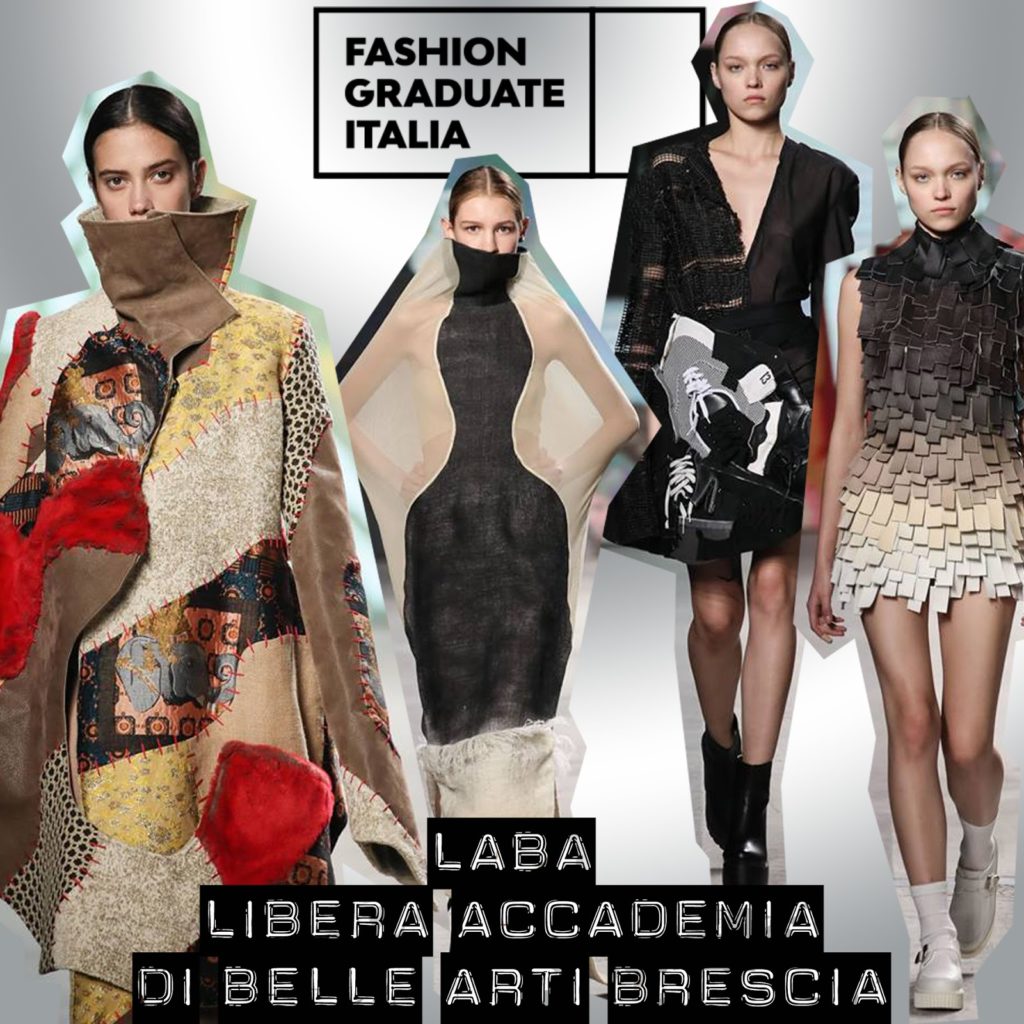 The relationship between fashion and time that's passing has always been one of the most discussed argument of fashion, often accused of being too ephemeral. The students of LABA Libera Accademia di Belle Arti in Brescia are not agree and with their collective project presented at Fashion Graduate Italia 2018, express the infinite meanings that time could have for fashion.
Fashion Graduate Italia is not an event in which we can discover new beautiful fashion products or innovations, but it's an occasion to make a deep reasoning about the hidden and more important meanings of fashion.
An arduous task that the organizers have been conducting through interesting and specific talks and panels with the expert of production and communication during the all four day of the event. But also an argument that involved the students, especially those more connected to the artistic world, maybe more than other able to investigate the cultural role of fashion in our society.
LABA Libera Accademia di Belle Arti in Brescia at FASHION GRADUATE ITALIA 2018
LABA LIBERA ACCADEMIA DI BELLE ARTI
Diachrony. A very complicated word, usually used in linguistic studies to identificate the evolution in time of facts and events. What's the connection to fashion? Well, considering fashion as a massive phenomenon since the most remote times as something that can give us a particular perception of reality and of passage of time, the concept of diachrony could be used also to create a fashion collection.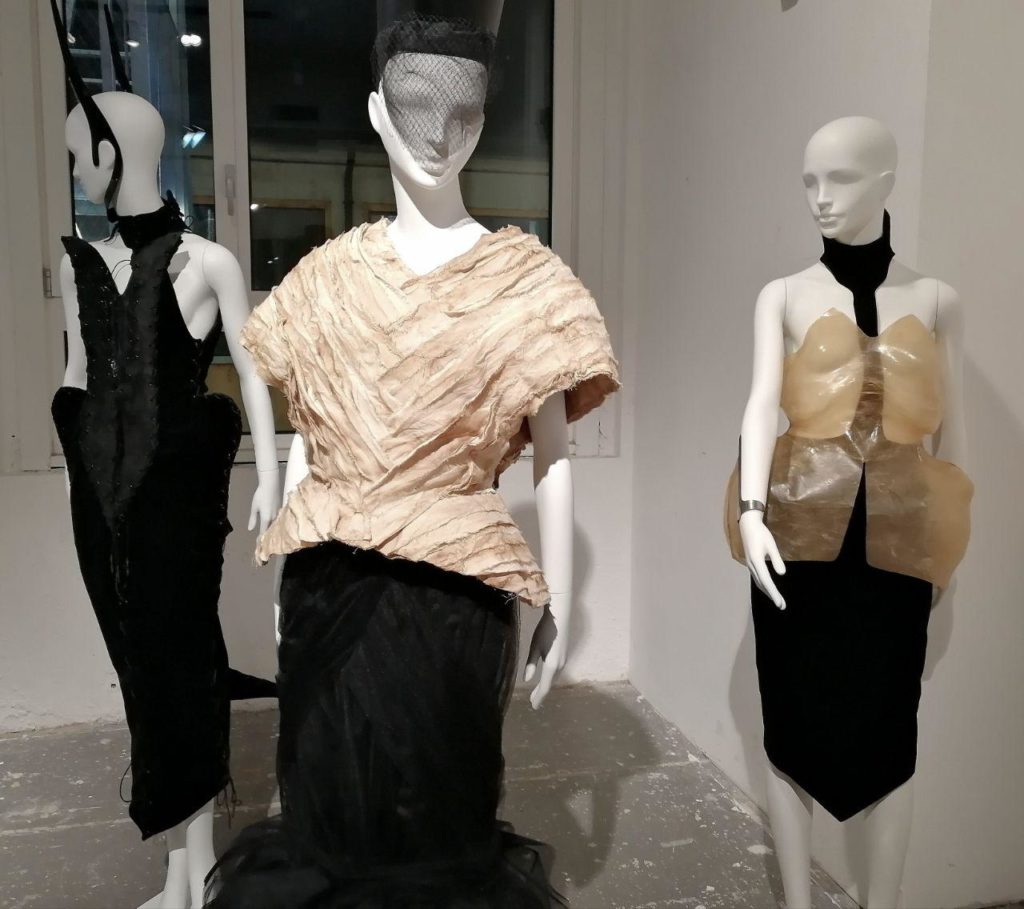 LABA LIbera Accademia di Belle Arti in Brescia at FASHION GRADUATE ITALIA 2018
The 22 students of LABA Libera Accademia di Belle Arti in Brescia have been proven with a challenging topic, difficult to develop but with many interesting possibilities of interpretation. The collective graduate collection "Diachronies", divided into 4 moments, analyzed the relationship between the perceived time and the physical time, between measure and inner interpretation of reality.
"Encroachements" was the first moment, which assembled apparently messy pieces of different times and countries with patchwork, frayed cuts, inserts, rips and tie-dye.
In "Memories", the second moment, past and present, rich and poor became a game of chiaroscuro confusing their boundaries mixing silks and felt, soft transparencies and stiffed hand-made fabrics.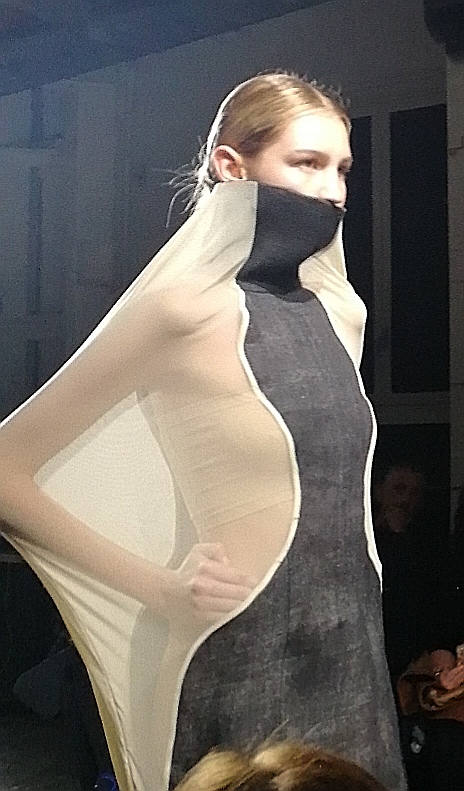 "Memories"
"Upside_down", third moment, reversed the traditional canons of tailoring techniques, hybriding differents style of clothing and accessories, disassembling garment construction to create a new aesthetic rethoric.

"Upside_down"
"Zero_waste", last part of the fashion show, launched the new Laba's project GREEN LABA, focused on sustainable design, through the rehabilitation of old and used against the contemporary logic that wants to chase the new at all costs.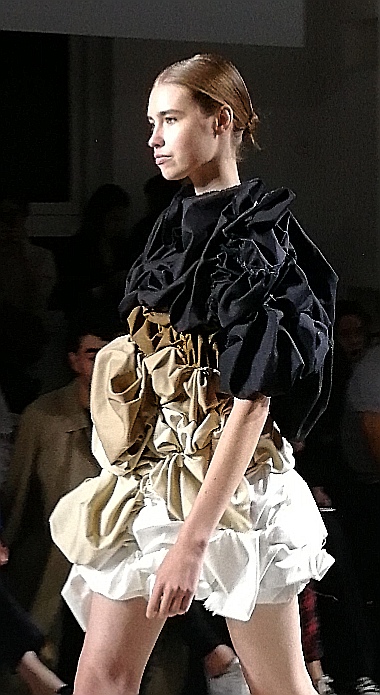 "Zero_waste"
The collective graduate collection, made of 39 outfits, was designed by the students:
Federica Crippa, Sara Bussola, Giulio Morini, Eleonora Begatti, Michela Costili, Dalila Di Donna, Greta Venturelli, Marinella Gabriele, Alessia Cottone, Camilla Minozio, Silvia Trevisson, Sara Bertoli, Jessica Giussani, Chiara Ceccon, Arianna Panzeri, Laura Camarda, Helga Cozzo, Filippo Aldegheri, Anna Manzati, Vanessa Migliasso, Rebecca Perletti, Jessica Pizzol.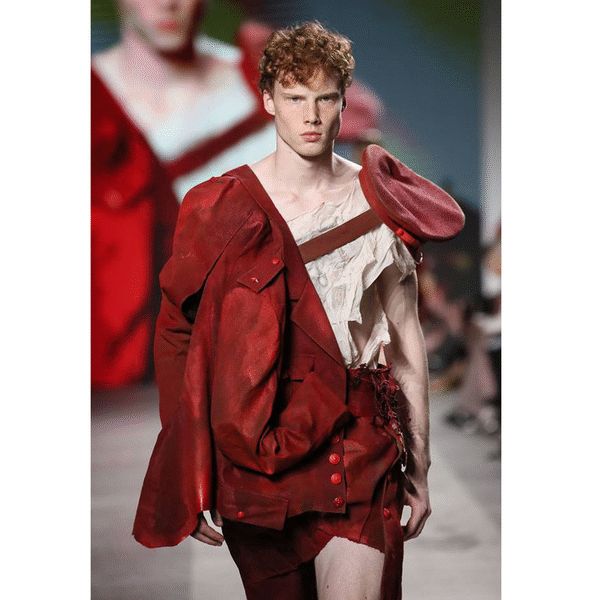 Collective project "Diachronies" by the students of LABA Libera Accademia di Belle Arti in Brescia at FASHION GRADUATE ITALIA 2018