Concreteness and high levels of seductiveness for the capsule collections presented by the young students of AFOL Moda at Fashion Graduate Italia. There's no lack of creativity and a pinch of good mood with the little models applaused on catwalk.
One of the topics discussed during the talks with experts and professionals of fashion and communication organized by Fashion Graduate Italia, was that design specializations are something too much understimated by who wants to enter the labour market of this sector. Everybody wants to become a fashion designer, possibly of womenswear, although is very crowded of competitors.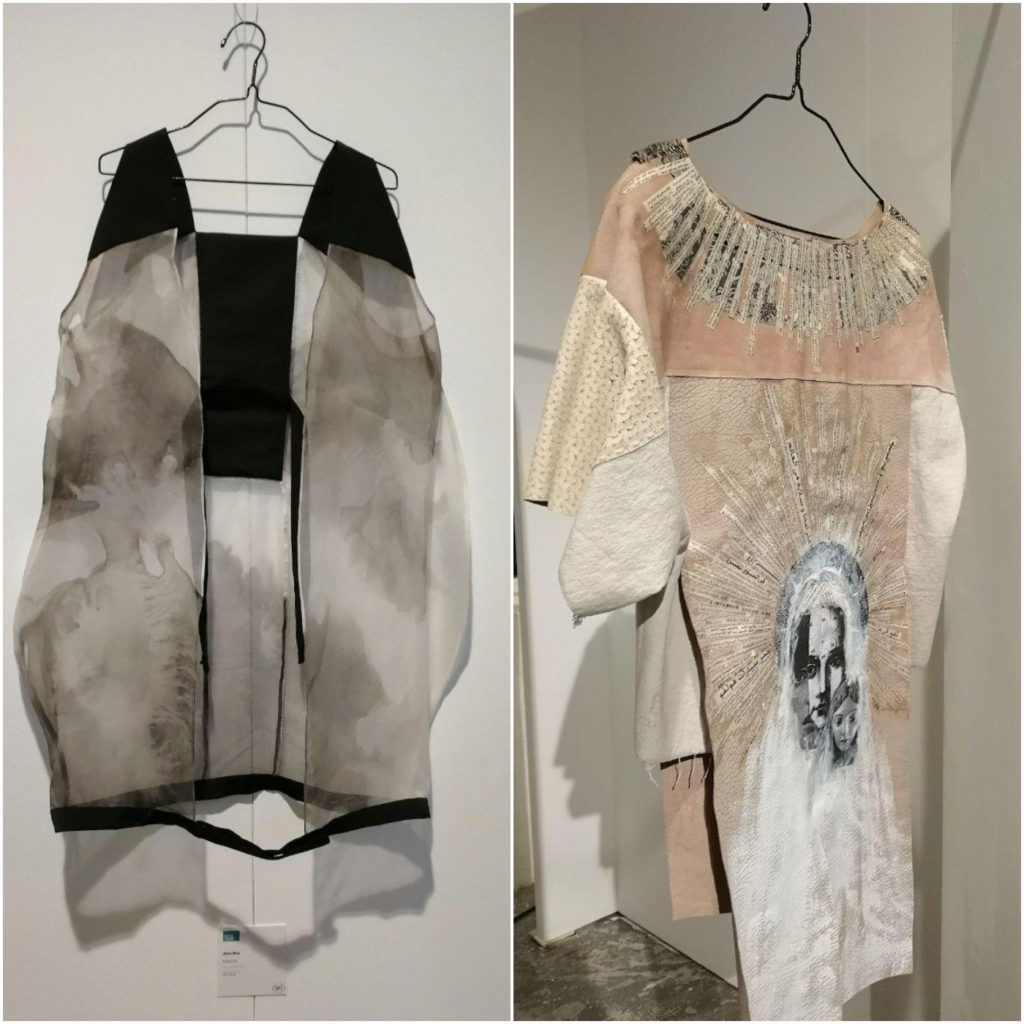 Two creations of Alice Riva (left) and Alice Lissoni (right) from AFOL Moda
Some schools understood the possibilities offered by niche markets and oriented their students towards specializations like underwear, knitwear, childrenwear and millinery or to concrete job possibilities like tailoring and patternmaking.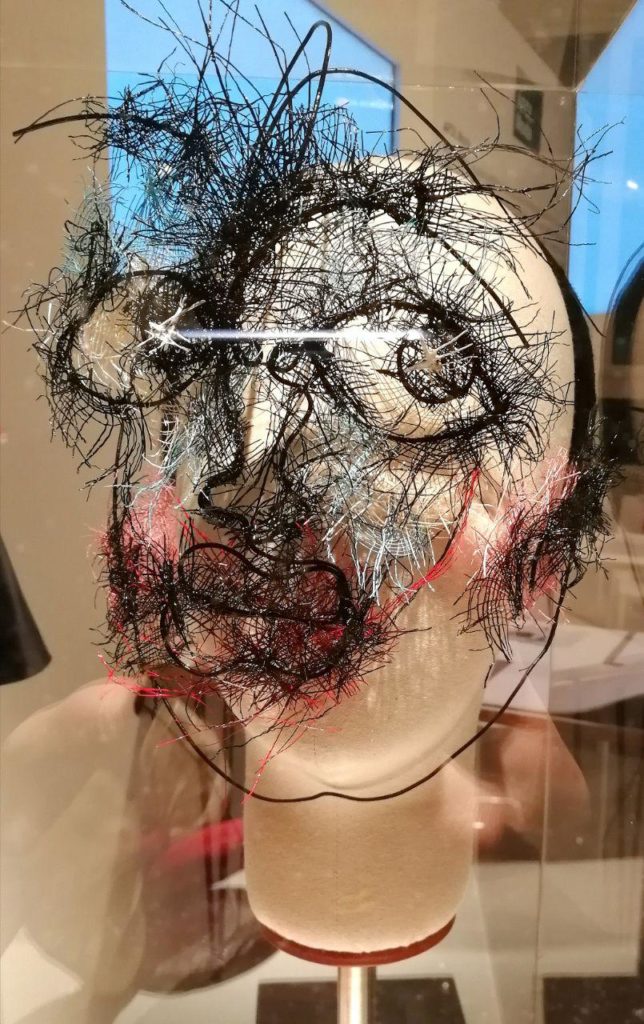 Headpiece by Gianmarco Bersani from AFOL Moda
AFOL Moda is one of those schools and at FGI presented to the aspiring designers in search of the perfect school a rich proposal of practice and design courses, by making the concretiveness a strenght point of its educational offer.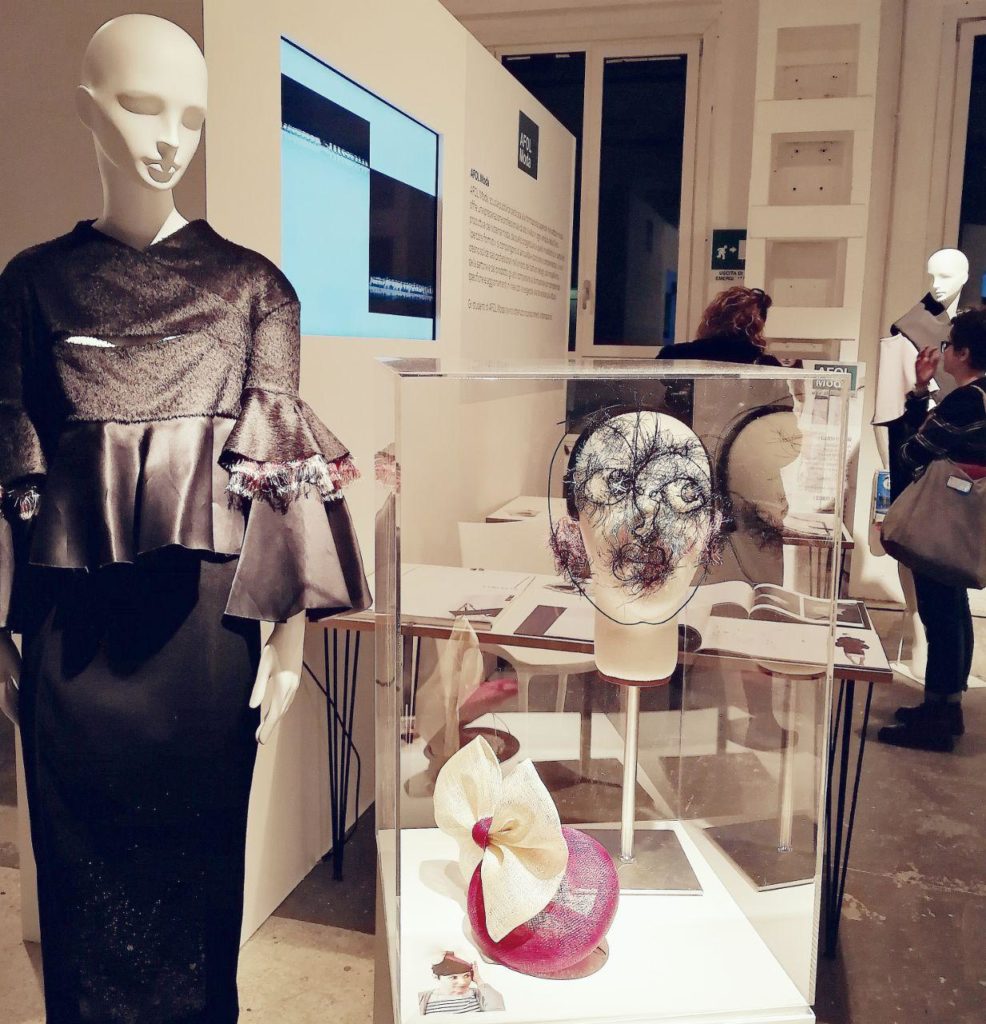 AFOL Moda at FASHION GRADUATE ITALIA 2018
"Concrete" is the title of the collection showcased by Maria Aurelia Lattaruli, but also an attitude, a realistic approach made by tailoring skills focused on details, like inserts in contrasting colors on serious dark background or the effective choice of colors, giving a touch of aggressiveness to feminine draping and pleats with leather belts.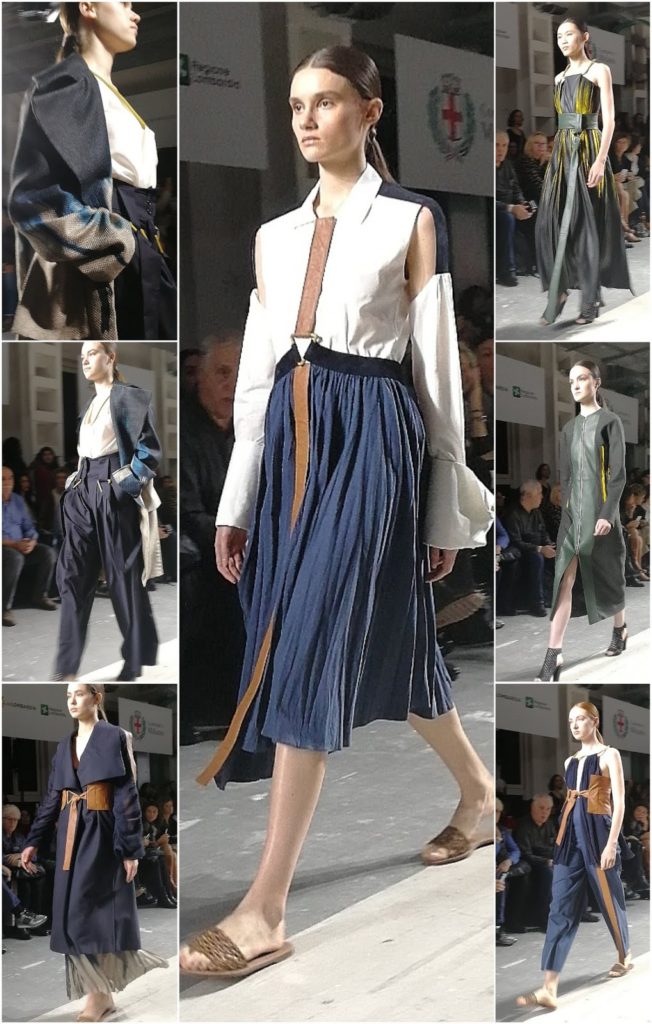 Maria Aurelia Lattaruli
Stefania Albanese built a very smart collection concentrating the attention on the beautiful big sleeves in fur or wool that preponderantly emerged out of silhouettes and on exasperated asymmetries that simply cut-off every hints of classicism.
The delicious lingerie collection by Federica Ferrarese is a real sight for sore eyes. Despite the generous abundance of transparencies and frills, the final result is never vulgar, but definetively pleasant, especially thanks to a calibrated dosage of full and empty surfaces and the perfect balance of black and nude.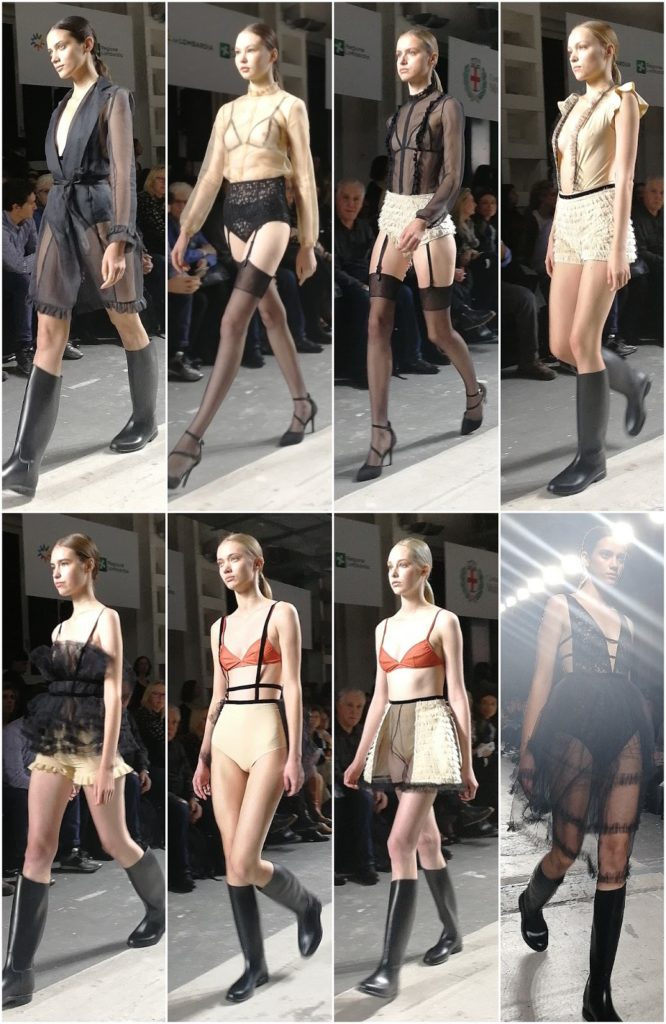 Federica Ferrarese
Being able to make in a simple manner a difficult inspiration like a story of cloak and dagger is something remarkable. Alessandra Carlesi made it, with her collection that we can't reductively define as minimal, because it present a great quantity of just whispered details which turn the simplicity of the lines into something gorgeous.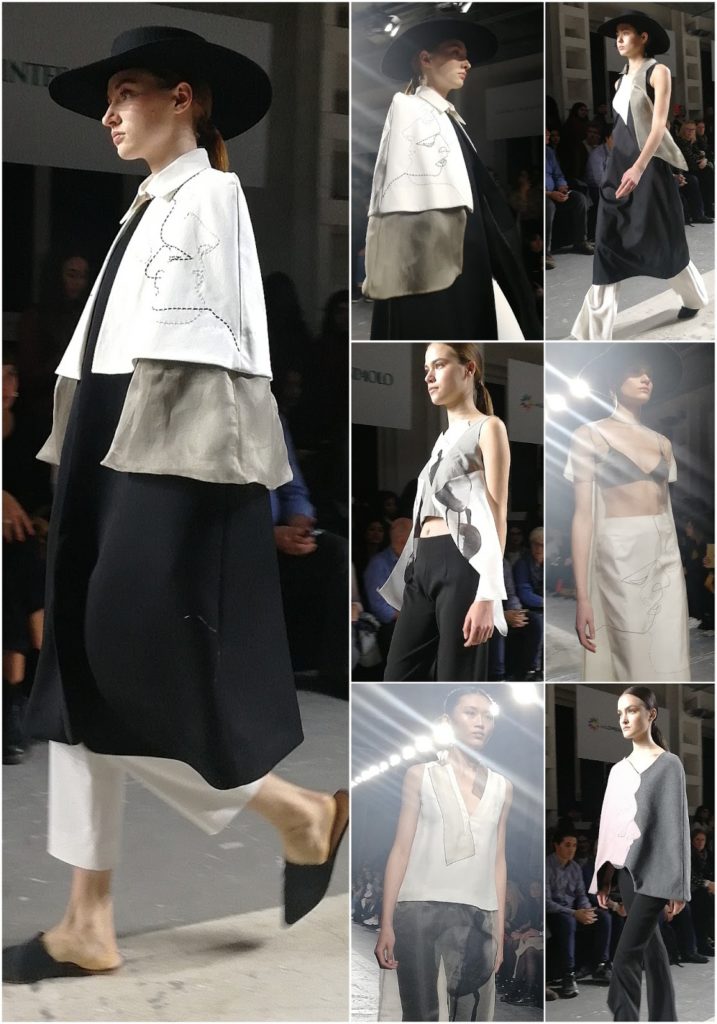 Alessandra Carlesi
Romantic heroin or sensual goddess, "Danaide" is the strong woman depicted by Cecilia Aliprandi, a contrasted creature divided between a chaste femininity and the temptation of power, between sentimental drapes and stiffed denim armours.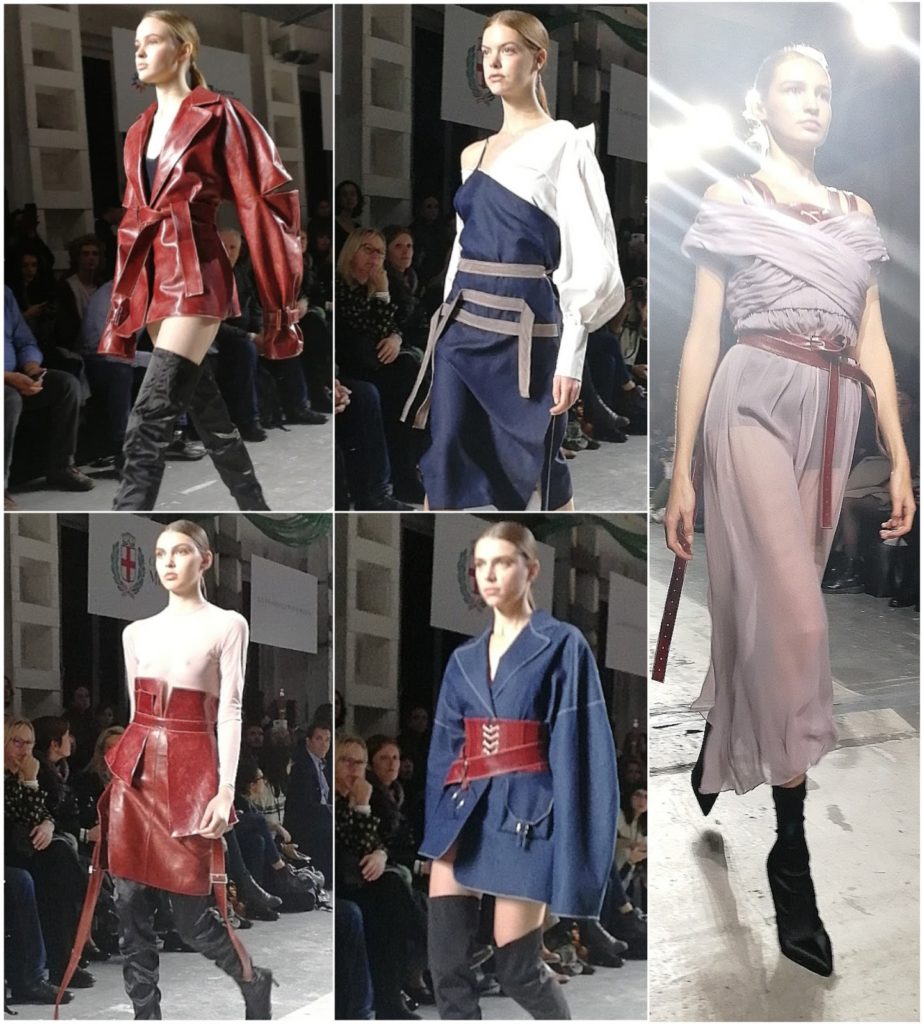 Cecilia Aliprandi
A long Ohhhh! came from the public when the first litlle girl appeared on the catwalk and encouraging applauses were made to all the young models, so deliciously dressed by Silvia Cifaldi and Valeria Dalle Carbonare with a collection that mixes a right comfort, very suitable for children vivacity, to the preciousness of oversize ruffles, the refined prints and the sophisticated color palette.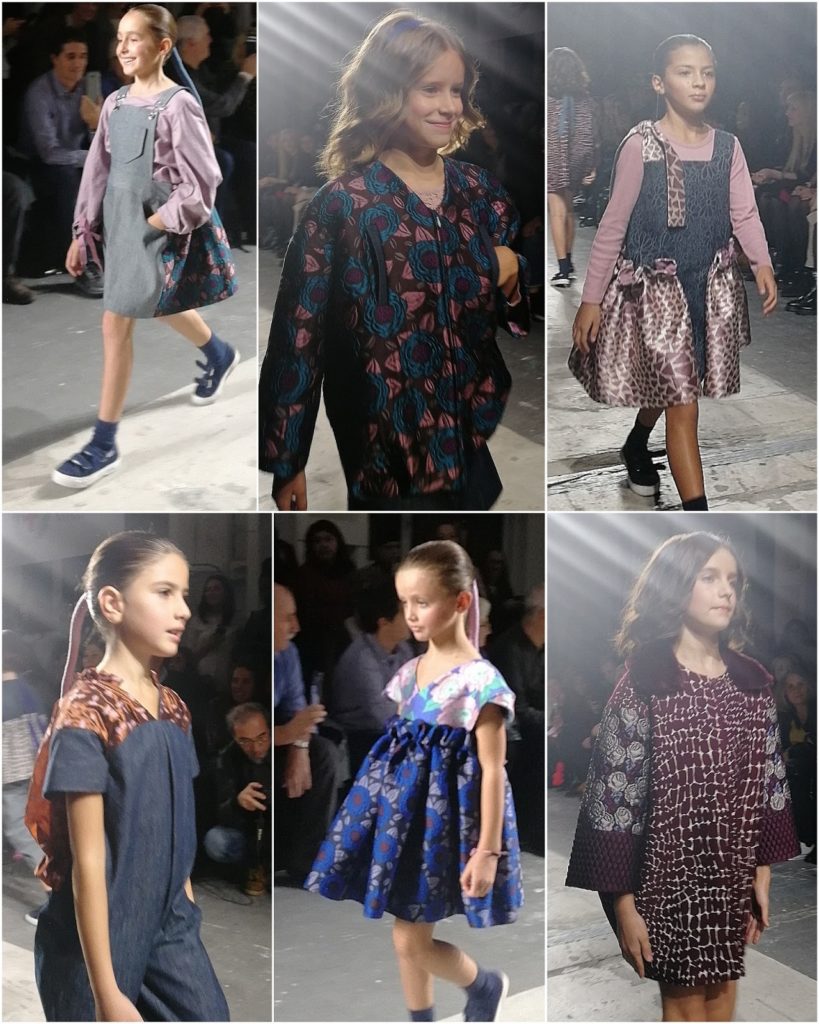 Silvia Cifaldi and Valeria Dalle Carbonare
Special guest of the graduate show was the Russian designer Olga Chernoschekova, winner of "Admiralty Needle International Contest 2018", who presented three outfits in which street-style and graffiti art give a flicker of aggressiveness to fur and oversized jackets.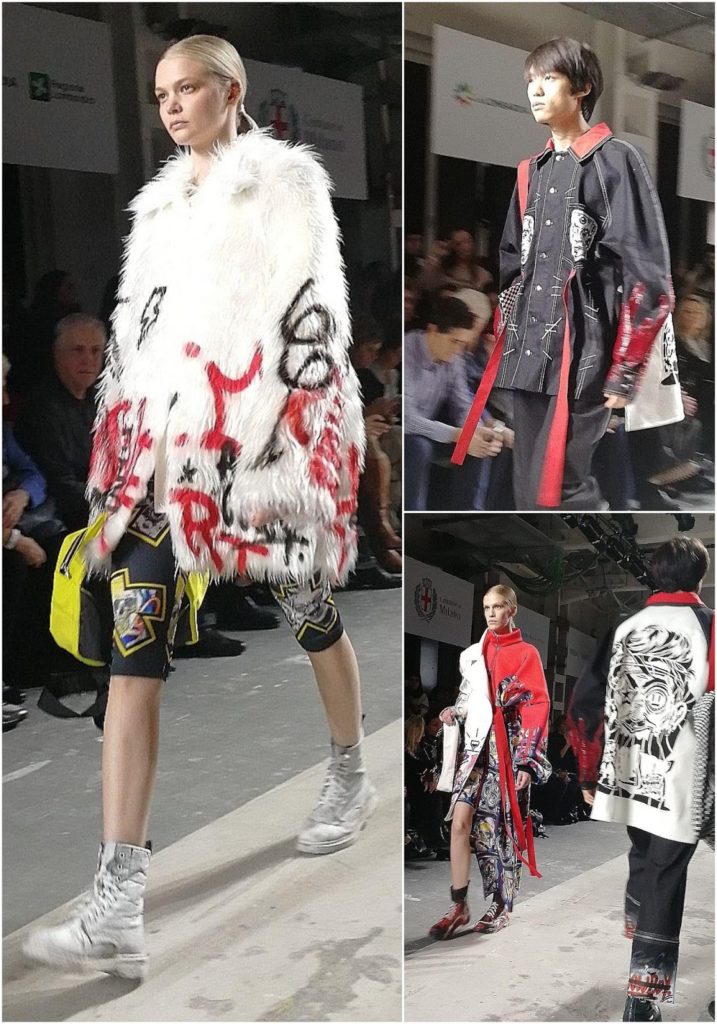 Olga Chernoschekova special guest of AFOL Moda graduate fashion show