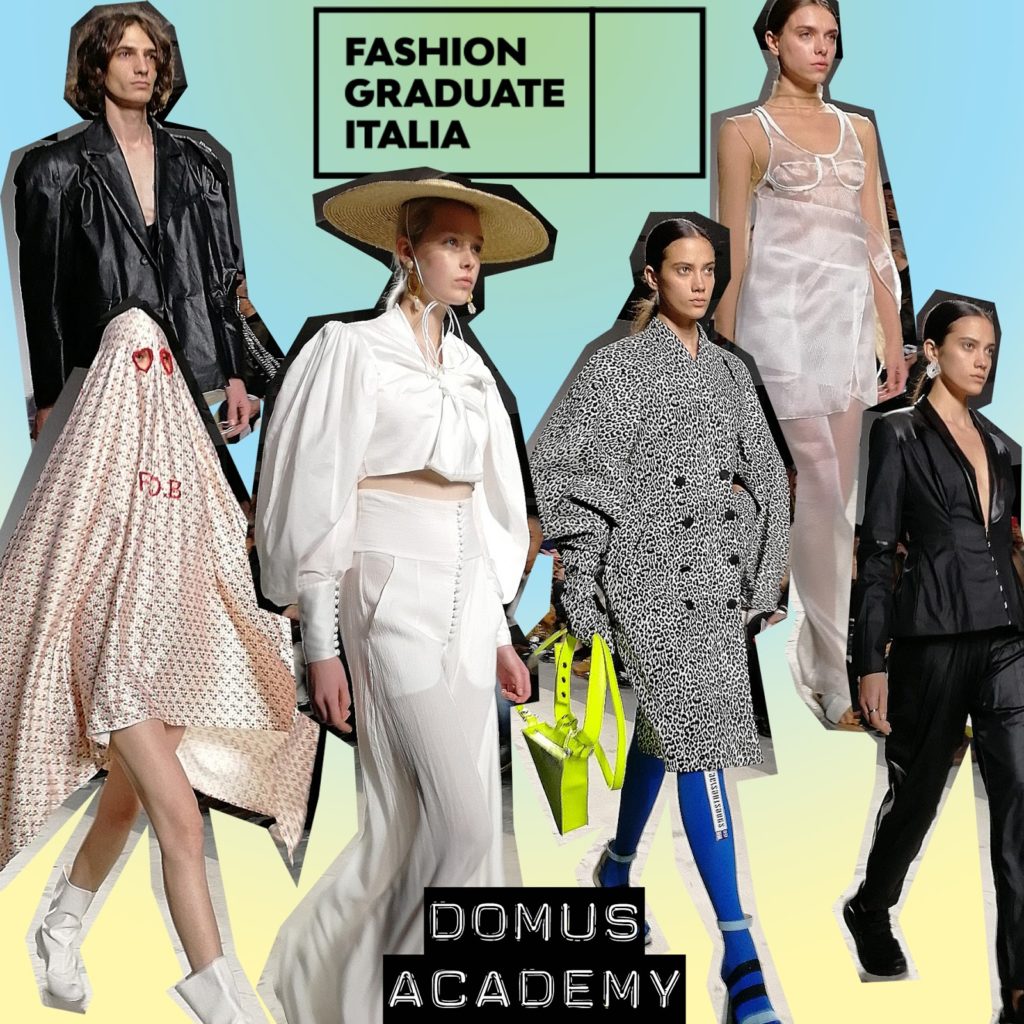 In a celebration of female power and creativity, DOMUS ACADEMY presented the collections of 6 young designers at Fashion Graduate Italia.
As emerged from the various talks organized by Fashion Graduate Italia, there majority of fashion schools guide their students toward a job as fashion designer in the ranks of a renowned company, to form a solid base of experiences and real opportunities of career. The trend of launching a own brand seems far from the current needs and desire of young designer.
But is it valid for everybody? There are schools specialized in highly professional courses that prepared students for both the possibilities and are particularly addressed to who wants to give shape and consistency to his own dreams, pursuing a career as self-entrepreneur or giving a valid contribute to other labels.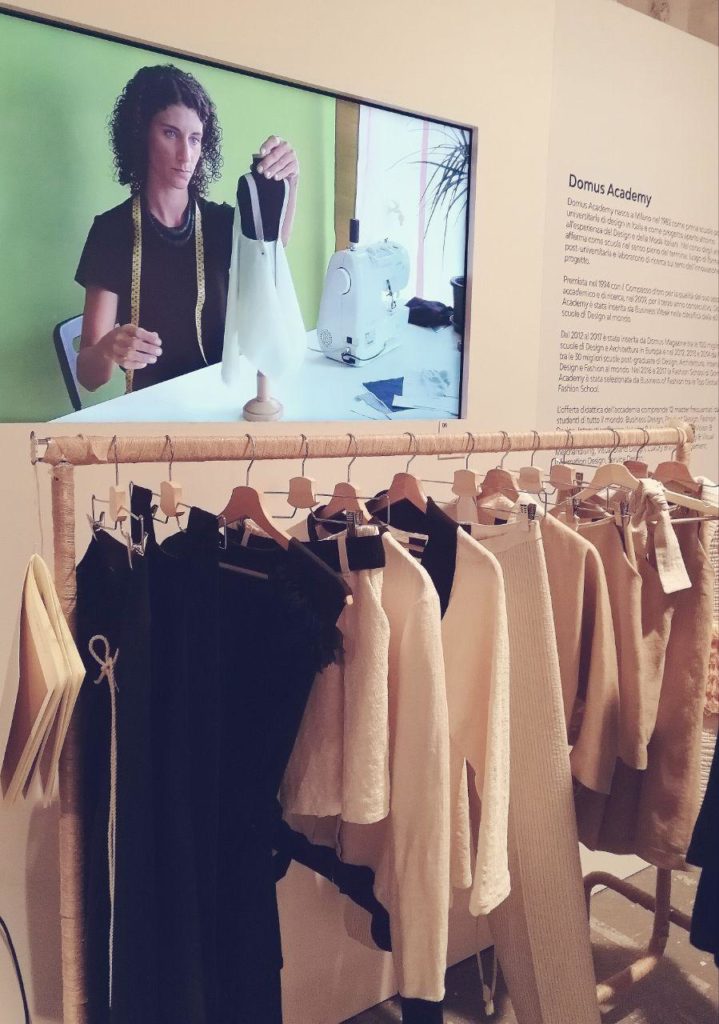 The sustainable collection by Cora Bellotto from Domus Academy at FASHION GRADUATE ITALIA 2018
DOMUS ACADEMY is one of those schools, strong of its many Master courses attended by students coming from all around the world. At FGI the academy presented the last sustainable collection designed by Cora Bellotto, in a very beautiful and poetic installation made in collaboration with the students of Fashion Cluster, and for the fashion show were selected 6 young just graduated women who succesfully presented their brand or their capsule collections.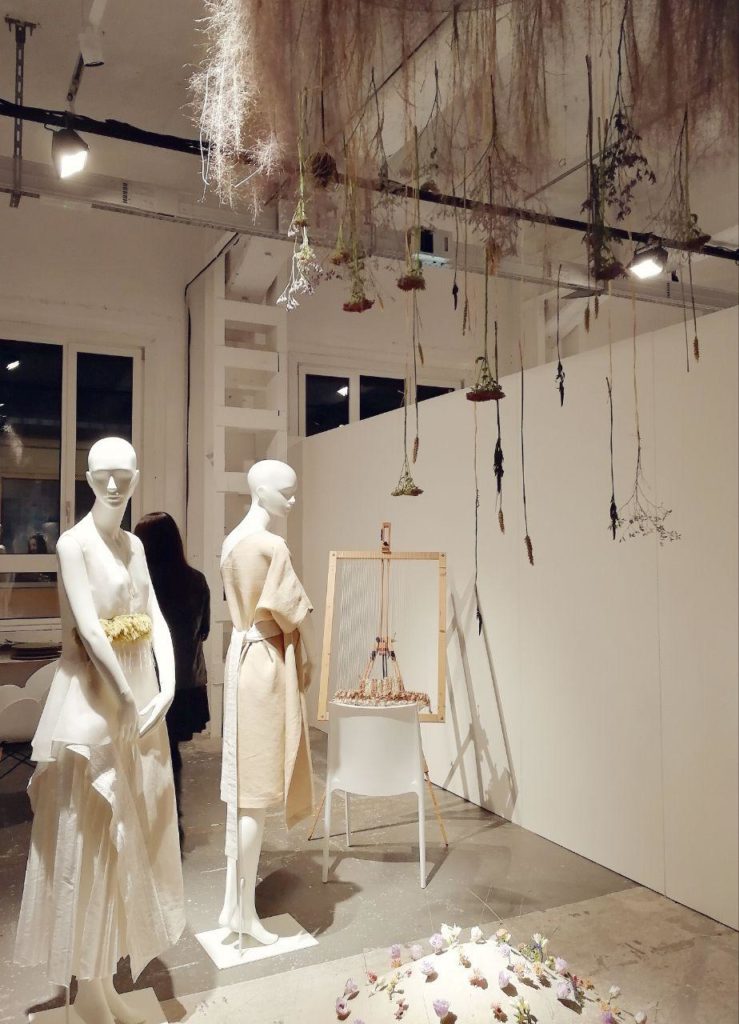 The sustainable collection by Cora Bellotto from Domus Academy in an installation curated by the students Kunal Moza, Ritika Sharma and Jie Zheng
Tea Gelashvili, the talented Georgian deisgner of Synesthesiac, a brand that we have already met at White Show, presented "Electric Rhythms", a powerful collection inspired by the the vintage lines of a old '68 Munstang car, revisited and reinterpreted in a modern key through vibrant leopard prints, shiny vinyl effects and flashy neon or glossy colors.
"F.O.B." is the acronym of fresh-off-the-boat, a phrase usually referred to the life conditions of immigrants, in particular that of the desinger Minji Kim, who passed her recent adult life in four different countries. She brought on catwalk those experiences mixing feelings and memories in eccentric outfits that tell about the most impressive elements of each country she visited.
Antonia Antoniou has re-thought the myth of "Narcissus" in search of the essence of female beauty that could be taken to the extreme consequences, until the death. So the collection is a feminine and glamorous game between light and darkness, black and white, ancient and modern time.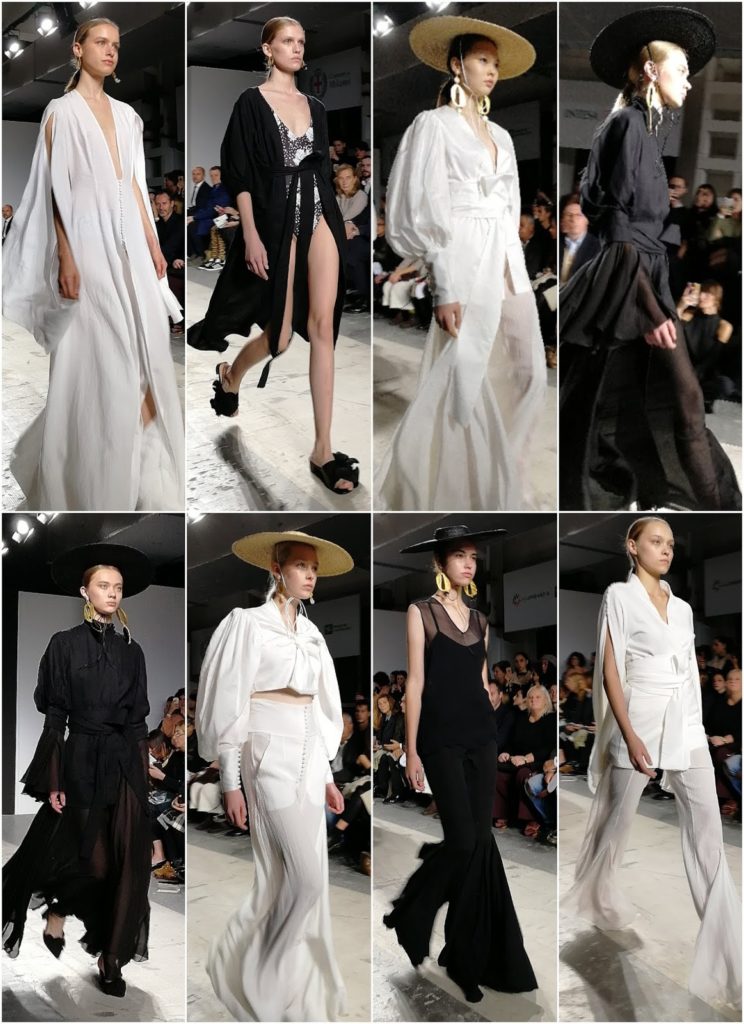 Antonia Antoniou
The very balanced collection "Who knows" designed by Carolin Woitke revisited the concept of male suit as conquest of feminist women during the last century. Reinterpreting this classic already proposed by great masters of fashion like Chanel, Dior and Gianfranco Ferré, the designer chose a beautiful color palette to deconstruct and rebuild the female wardrobe.
Felice Gronstedt, finalst at the last edition of Mittelmoda, showcased "Surround", a slight and delicate collection is inspired by the designer's childhood experiences, so full of sweet memories and visual recalls infused by a subtle sense of nostalgia. She expressed her feelings through the lens of time using diaphanous fabrics, glass effect trasparencies, handmade raw textures and small delicate floral prints.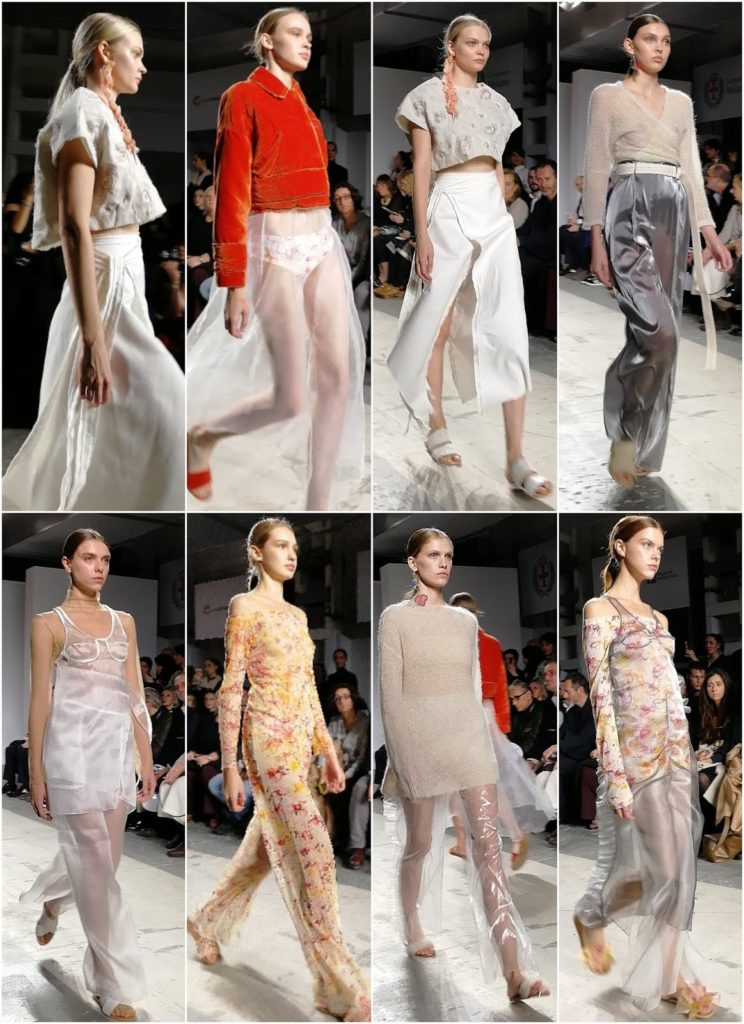 Felice Gronstedt
For "Dear Samsa" Hyeyun Seol found her inspiration between the pages of Kafka's "Metamorphosis". The concept of transformation is in contrast with the repeatability of everyday routine in a grey society which flattens out the people's lifes, bringing them to a breaking point and a deep interior crisis. So the usual position of sartorial details moves toward other directions and the pieces are re-assembled in a almost imperceptible weird way.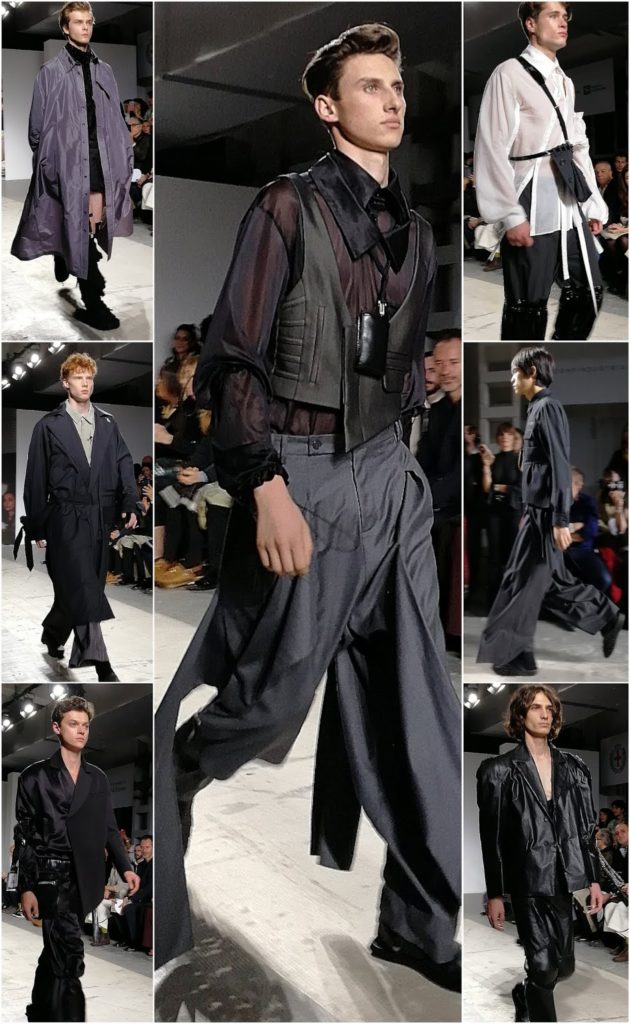 Hyeyun Seol