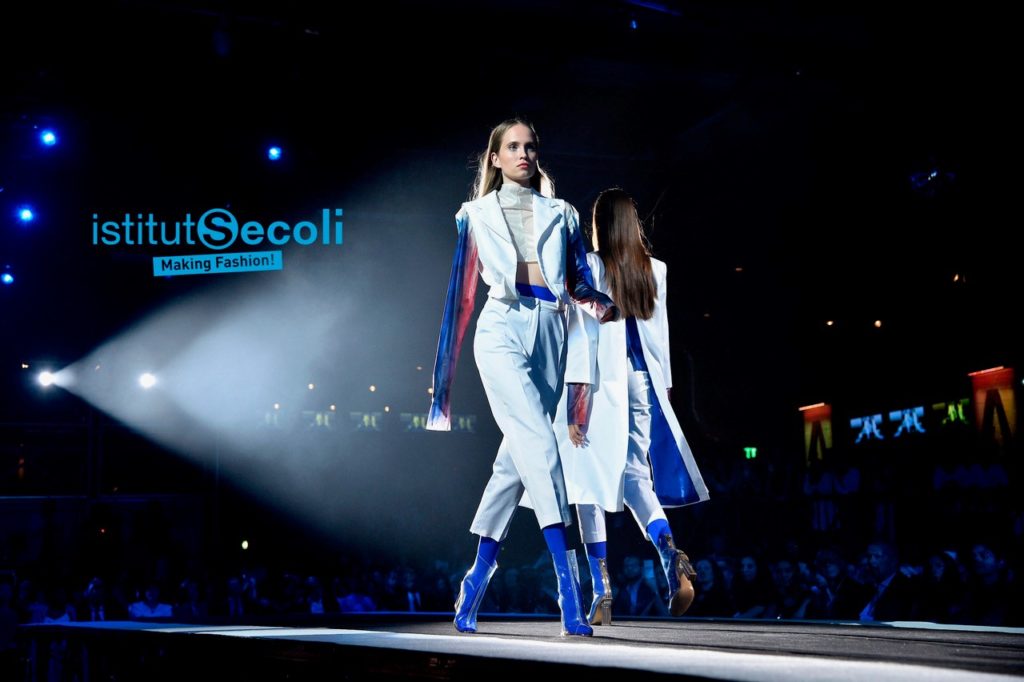 One of the best advanced training reality in the landscape of Italian fashion schools, future-oriented with solid foundations into the high sartorial tradition, so deeply immersed into the
productive world to create a virtuous circle between know-how and creativity. Continuing our fashion schools guide, today we speak about ISTITUTO SECOLI, the place where to learn how to make fashion Fashion insiders know that when a student comes
from
ISTITUTO SECOLI
he/she has surely developed a whole
range of high-level technical and practical abilities, a strong stylistic
personality supported by tailoring skills of excellence, but mostly an attitude
for hard work and professionalism.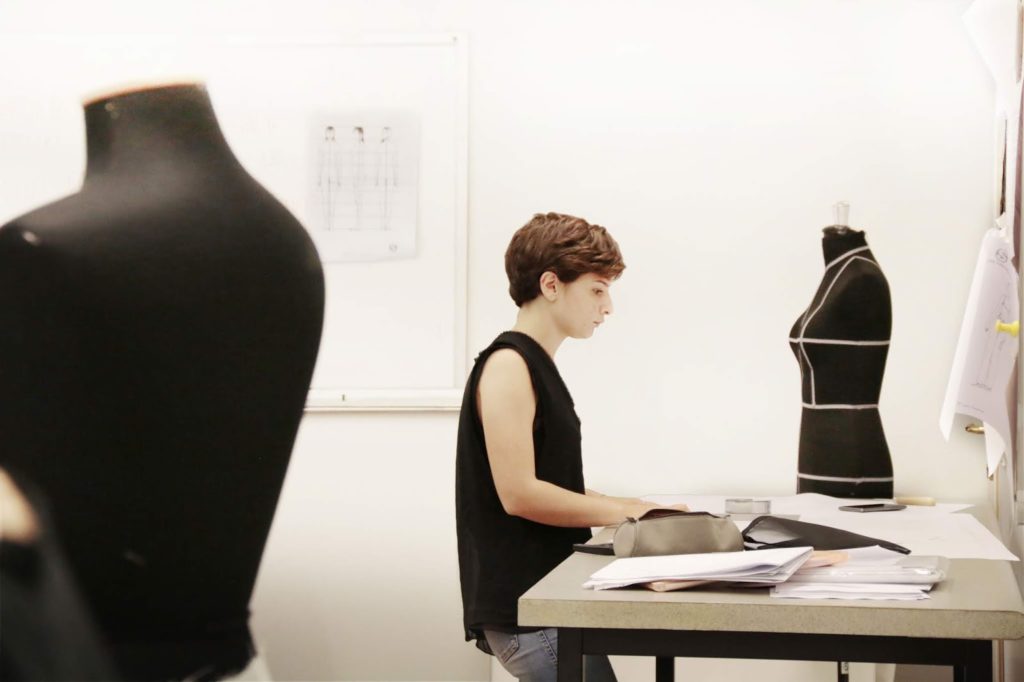 ISTITUTO SECOLI' STORY It has been for a long time, because this school
has a long story. A family story. Since 1934, year in which
Carlo Secoli
gave
life in Treviso to the first educational reality able to promote the sartorial
tradition to the new generations, through the teaching of a precise method at
the basis of the design and productive process.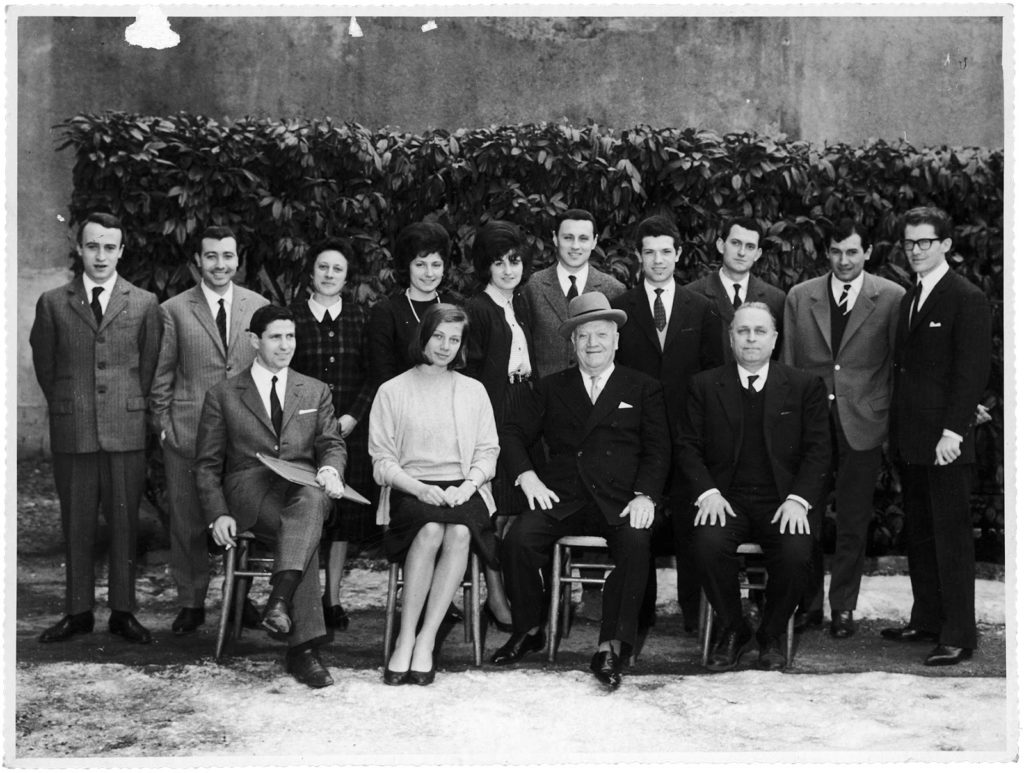 In 1945 the school moved to Milan, a city which was becoming, in the immediate post-war period, the cultural and economic capital of Italy. The
"Secoli Method"
for patternmaking encountered the needs of the new manufactural industry because of it was very precise and technologically advanced, perfect for the birth of that ready-to-wear that will be the fortune of Italian style. In addition to the patternmaking courses, in the Sixties and Seventies were introduced also the courses of
"Figurine"
and
"Stylist"
It was the age of the economical boom, Italy was abuzz of creativity and the know-how so quickly learned by the Secoli's students was extremely appealing for the industry always hungry for new talents and young designers who know how to do things properly.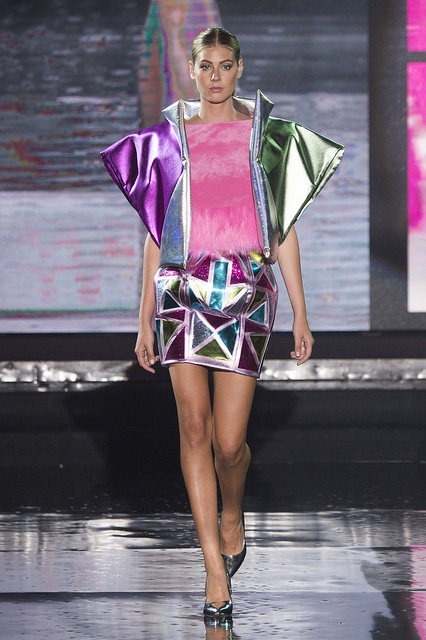 In 1984 the
"Secoli Fashion Show"
was on stage
for the first time, becoming an annual point of meeting between the school and
all the talent scouts and companies headhunters.
Stefano Secoli
, the founder's son, gave a new
impulse toward an even more strong stylistic imprint and a great recognisability
since 1992 and under his direction the school's
method and professionalism were exported in a new headquarter in China, opened
in 2016 in the Guangzhou Textile Exchange Park,
one of the most important productive district of international fashion
industry.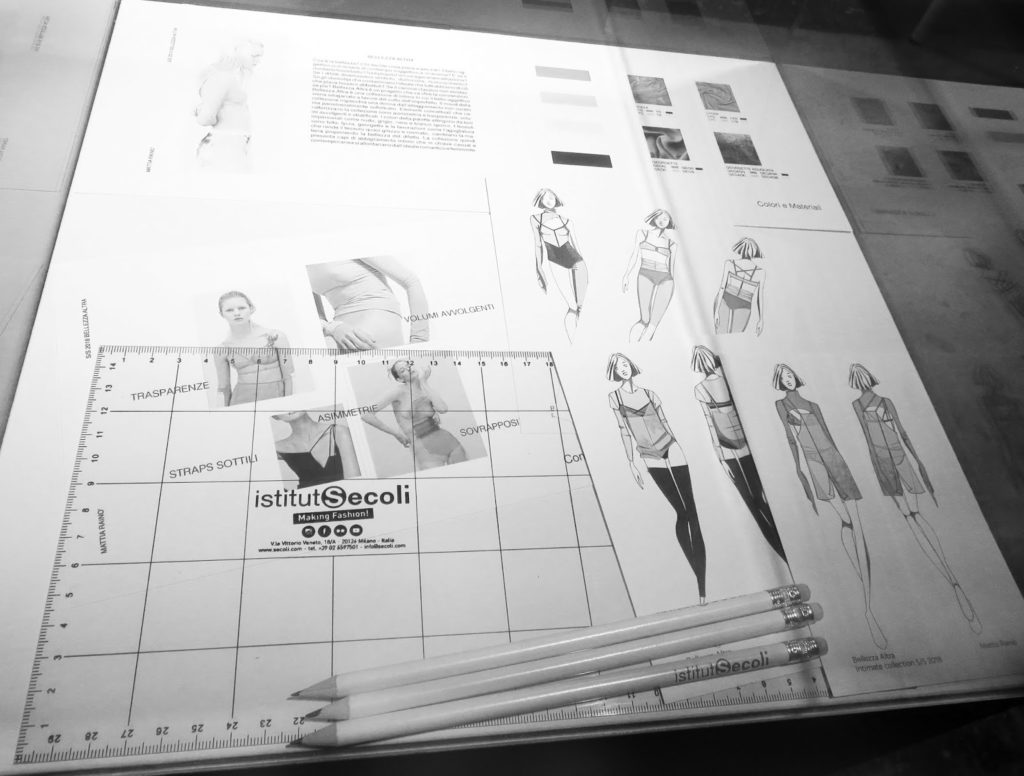 SCHOOL'S STRENGHTS
What are the strong points of
ISTITUTO SECOLI
? Why
who wants to become a fashion designer should choose this school? To sum up in
a few words the reasons to attend this school are:
High-level training
Teachers' skills (and their passion for this
job)
Highly specialized and precise method in
patternmaking and tailoring
Possibility to learn everything about the
design and productive process from A to Z
Close connection with industry and fashion
houses for student's job placement
Wide range of fashion courses for young and
professionals of all levels, duration and costs
Seriousness and professionalism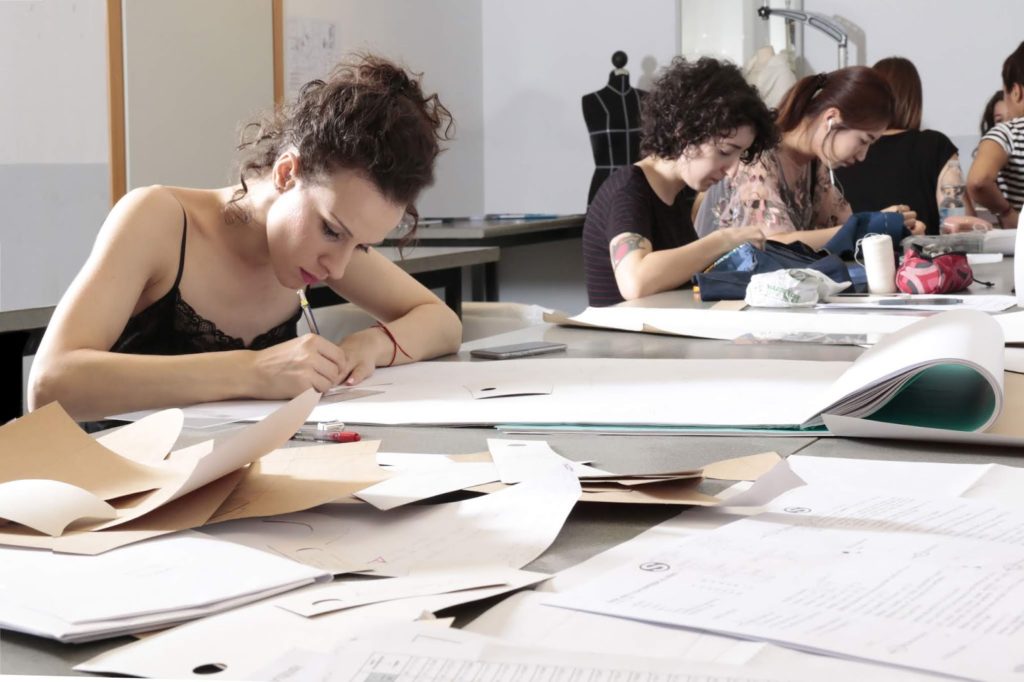 Effectively one of the most
impressive things about this school, which I had the opportunity to see first
hand visiting the school a while back and also during the
Graduation Days
, is the atmosphere of deep seriousness that you
can breath in the classrooms and laboratories. Hundreds of students, most of
whom coming from Far East and in particular from China, South Korea and Japan,
who work with the utmost attention without almost taking their eyes off from
their work, completely immersed in a world made of measures, details and
fabrics. Each in search of the absolute perfection. In my profession happens all the time to have in my hands clothes made by fashion
design students, but I have to admit that the creations of the Secoli's
students are a real pleasure. They are perfect. Each detail of the garment is perfectly
designed and magnificently realized.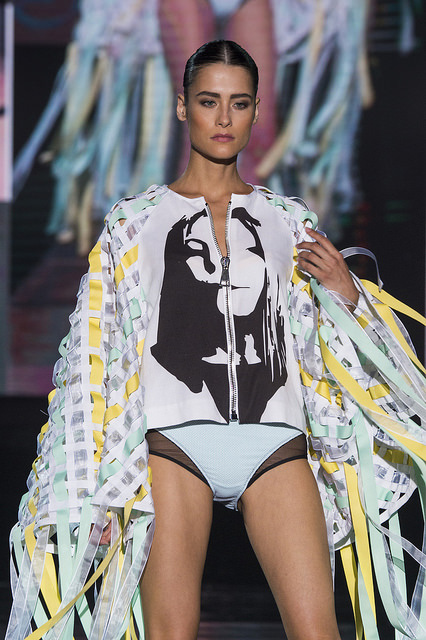 METHOD, COURSES AND PRICES
The
"Secoli Method"
is
internationally recognized because based
on the close relationship between creativity and practical development. The
students who arrive at Istituto Secoli, often coming from other schools, have
the certainty of learning a concrete, serious and highly professional method
which brings them through various stages from the development of an abstract
concept of collection to the final product.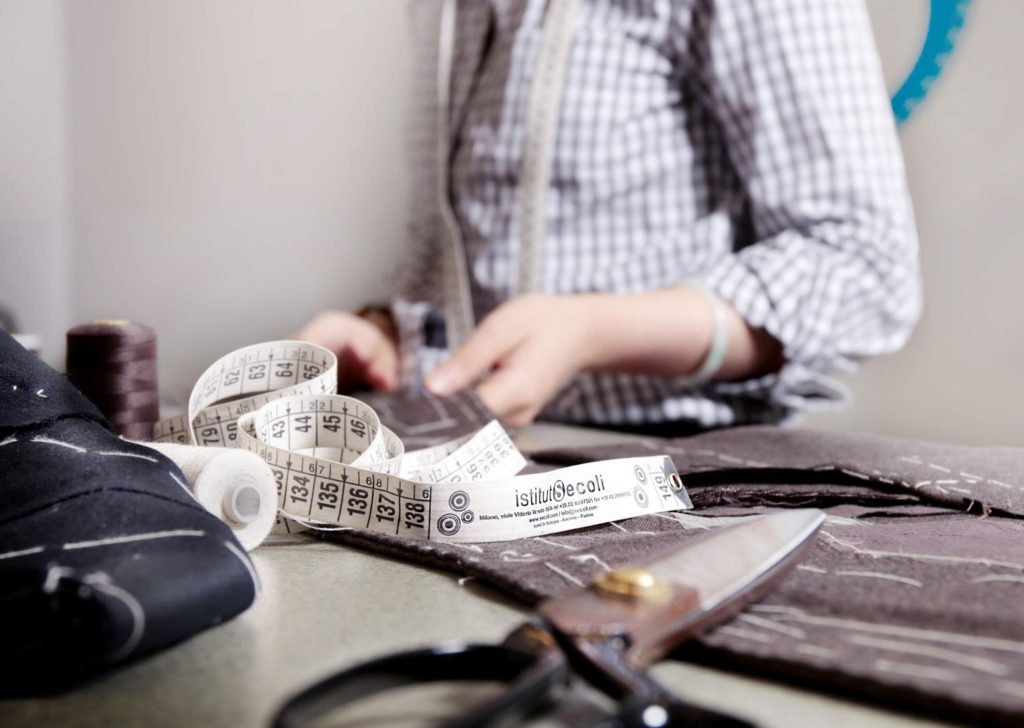 The
students can choose from a rich educational assortments, many of which in
English and Italian languages, suitable for every needs of young aspiring
designers and also of who already has a job, but wants to refresh his skills or
improve their career.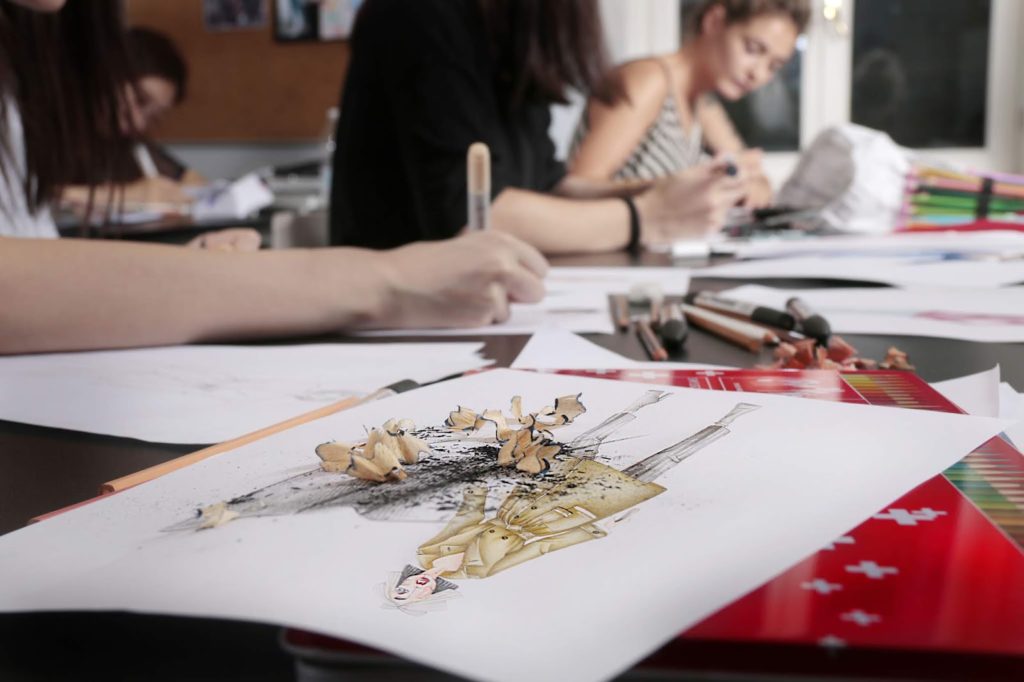 There are two 3-years
Academic
Courses
on
FASHION DESIGN, PATTERNMAKING AND TAILORING
, one dedicated to womenswear and one to menswear. The
courses are aimed to the realization of a clothing collection starting from the
study of trends and design process, up to the concreate realization of garments
through the manual and digital techniques of patternmaking. The main subjects
are fashion design and drawing techniques, history of fashion, study of fibers
and fabrics, with also a particular attention to the graphic preparation of the
collection's portfolio and many hours dedicated to the practical exercises in
the laboratories of patternmaking and tailoring. Both courses are 5-days-a-week
for a total amount of 2430 hours and the price can reach a maximum of 12000
Euro/year.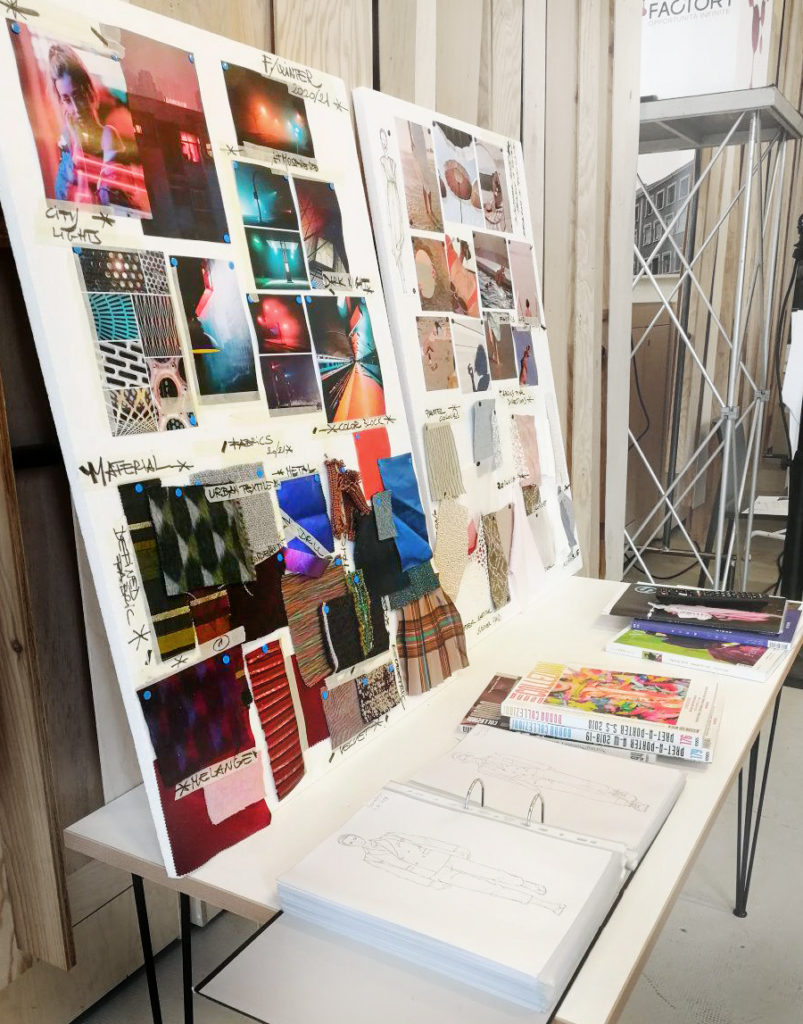 For who has already a Bachelor
Degree in Fashion Design, there are three
Master Courses
which last 1 year, all for a total of 1314
hours, are 5-days-a-week and might cost up to 20000 Euro maximum:
For who wants to deepen the patternmaking
techniques there are two advanced intensive 1-year courses, INTENSIVE PATTERN MAKING MENSWEAR and WOMEN'S WEAR, both for a total of
810 hours and a cost of maximum 14000 Euro, particularly focused on the manual
and CAD techniques of patternmaking and sewing of prototypes.
Very interesting are the Specialist Courses which have duration and lessons frequency perfect for students and
workers who want to deepen certain topics in a flexible way compatible with
their needs and an affordable price, up to 3500 Euro each:
WOMEN'S DRESSMAKING (6-months, 2
afternoon a week) is focus on the realization of a female jacket following the
Italian traditional hand-crafted techniques
CAD PATTERNMAKING – PGS MGS INVESTRONICA
is a very specific course for professional patternmakers to update their
knowledge of the CAD system
PATTERNMAKING WOMEN'S WEAR or
MENSWEAR are two different 2-years courses on weekend for advanced students and
professionals focused on patternmaking and sewing of female or male collections
TIME AND METHOD ANALYSIS is a new
1-year course on weekend focused on production planning of clothing industry
PATTERNMAKING LINGERIE is a 1-year specialist course for
professional patternmakers focused on the design and sewing of female underwear
and swimwear
PATTERNMAKING CHILDREN'S WEAR COURSES are two different 1-year on weekend
courses specific to learn the "Secoli Method" of construction for lightweight
clothing, outerwear and underwear
ADVANCED FASHION DESIGN is a
specialist advanced course of 1-year duration, with frequency on weekend, to
deepen the fashion design process from the analysis of market, the trend
research and the selection of materials to the realization of collection
portfolio
FASHION DESIGN is a specialist
1-year course to learn and deepen the techniques of fashion design through the
development of the collection concept, the trend research and the realization
of the portfolio
MEN'S TAILORING is a 1-year course on
weekend focused on the hand-crafted techniques of Italian sartorial tradition
for the jacket manual sewing
SEWING WOMEN'S WEAR a 2-years course
with frequency on weekend, focused on the practical techniques of sewing for
female clothing
The school has also 14 short courses as introduction to different professions, for a
refresh or specific on a particular topic theoretical or practical. The short
courses can last some weeks or months, can be attended in summer or during the
academic year.
Among the introductory courses to approach the
"Secoli Method" there are some dedicated to fashion design and other more
practical focused on patternmaking and sewing. The refresher courses are
thought for professionals who already work in fashion industry and are on
really specific topics like PATTERNS' DEFECTS CORRECTION, GRAPHIC DESIGN
PHOTOSHOP or GRAPHIC DESIGN KALEDO STYLE LECTRA. The summer courses are
dedicated to CAD patternmaking and menswear tailoring.
ACCREDITATIONS AND
BENEFITS
All the courses of Istituto Secoli are
accredited by Regione Lombardia since 2004 and release a certificate to
students at the end of the training program and after a final test. For the
3-years Academic Courses and the Master Courses each student must present a
Thesis Project with a portfolio, a technical
book and three prototypes, which are evaluate by a jury formed by renowned professional
of the sector and the Secoli's Director.
The school has received the
Quality System
Certification ISO 9001/UNI EN ISO 9001:2008
and the
Certificate of Quality of
PSFM Piattaforma Sistema Formativo Moda
, with which the school actively
collaborates. As benefits for the students, Istituto Secoli
makes available some scholarships for merit or on the basis of their income,
besides of a program of facilities to support the registration fees of the
courses.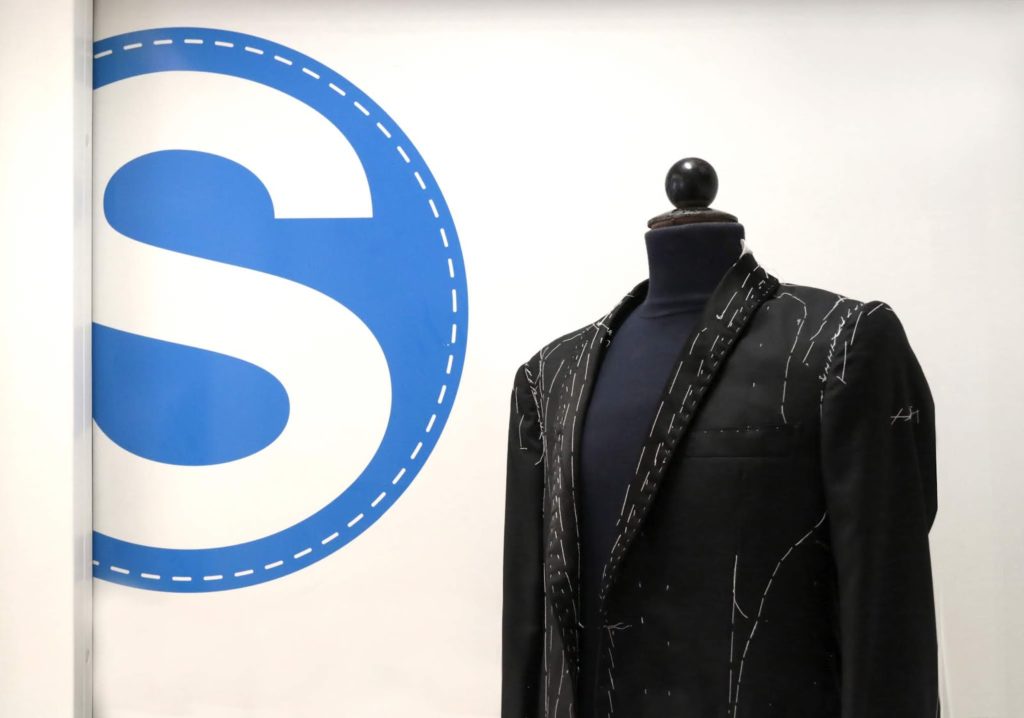 SECOLI'S PEOPLE
One of the things which make this school so
renowned is about the people who work and study at Secoli, able to conjugate
fantasy, creativity, professionalism and pragmatism. The concreteness of the school and its policy
focused on the productive process, as well as for the stylistic research, can
be seen from the great seriousness and hard work made by the teaching staff,
over 40 people, responsible of so many students in the different courses.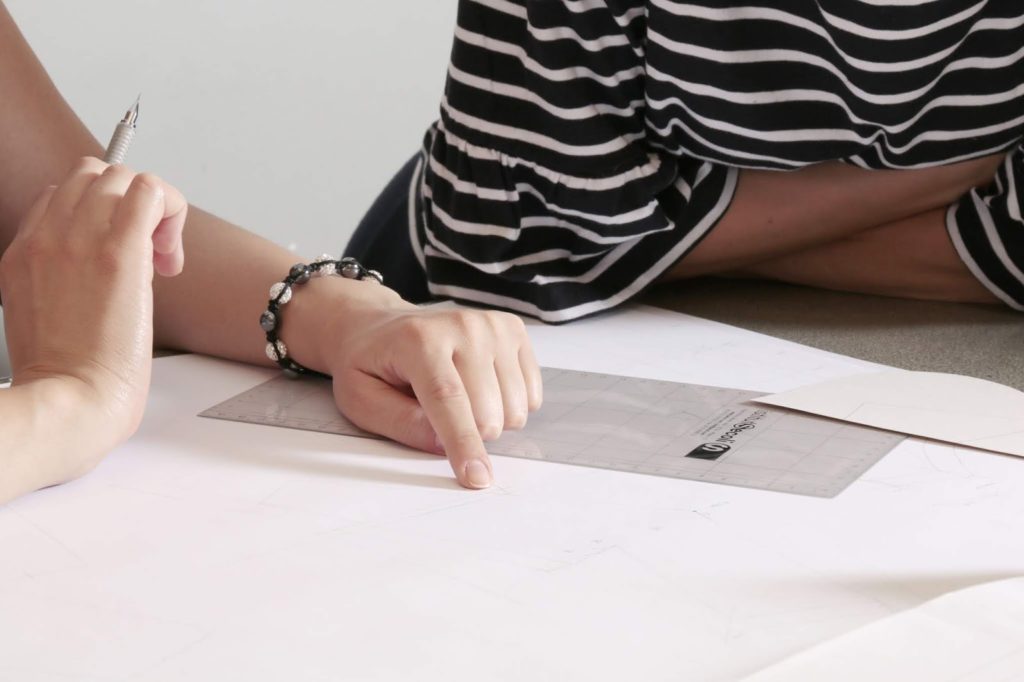 Among the 12 teachers of patternmaking for
womenswear, menswear children's wear and lingerie the name of
Caterina Di
Giacomo
stands out for her long experience as patternmaker for many fashion
houses and as teaching activity for womenswear patternmaking in the school
since 2008. Among the teachers of fashion design,
Agostino
Polano
, with a long experiences as Fashion Design Office Responsible for
several brands,
Domenico Civita
, graduated
at the University of Bari and then specialized at Secoli where he teach since
2013, or like
Gaetano Pollice
, who we have already known for his beautiful bags
line and who worked for Borbonese and Max Mara.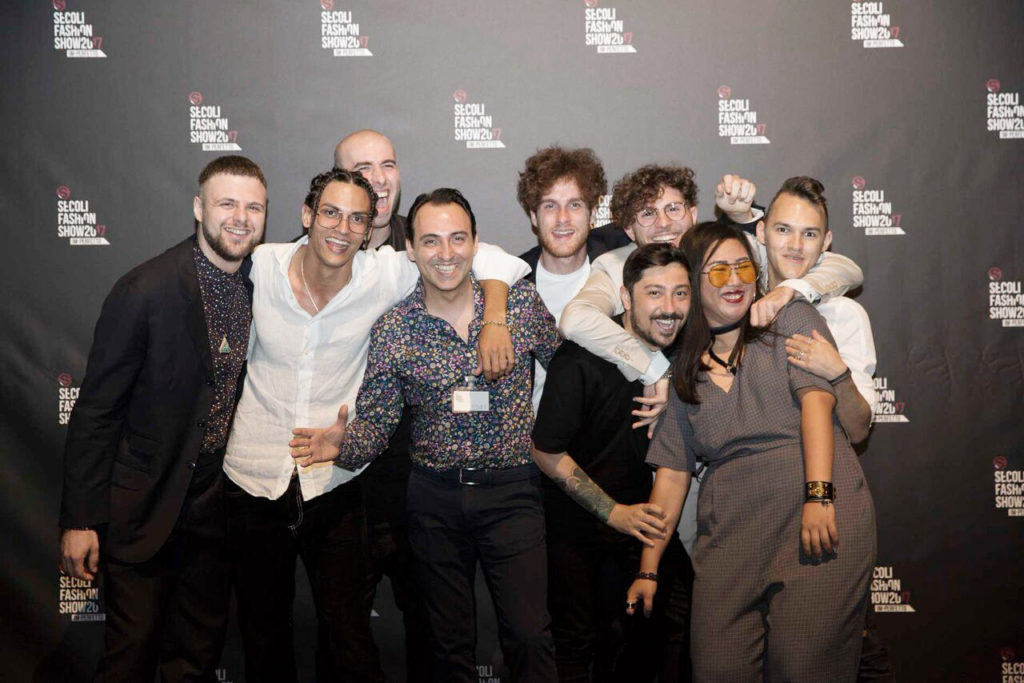 Among the teachers of sewing techniques,
responsible of the great laboratories of the school, I'd like to mention

Daniela Bertolotti
, specialized in Haute Couture and who worked for brands like
Dolce & Gabbana and Prada, and
Memena Pallini
, who has a multiannual
experience in the laboratories of famous brands. Secoli's people are especially the ex-students,
many of whom have brilliant careers in many important fashion houses as product
officers, patternmaking head offices or fashion designers. Just to mention some
important name:
Roberto Rimondi
, co-founder of the brand Aquilano Rimondi;
Claudio Marenzi
, President of Pitti Immagine;
Pino Lerario
, creative mind of
the label Tagliatore;
Miaoran
, young emergent designer (do you remember him at
White Show?) whose brand was recently supported by Giorgio Armani at Milan
Fashion Week.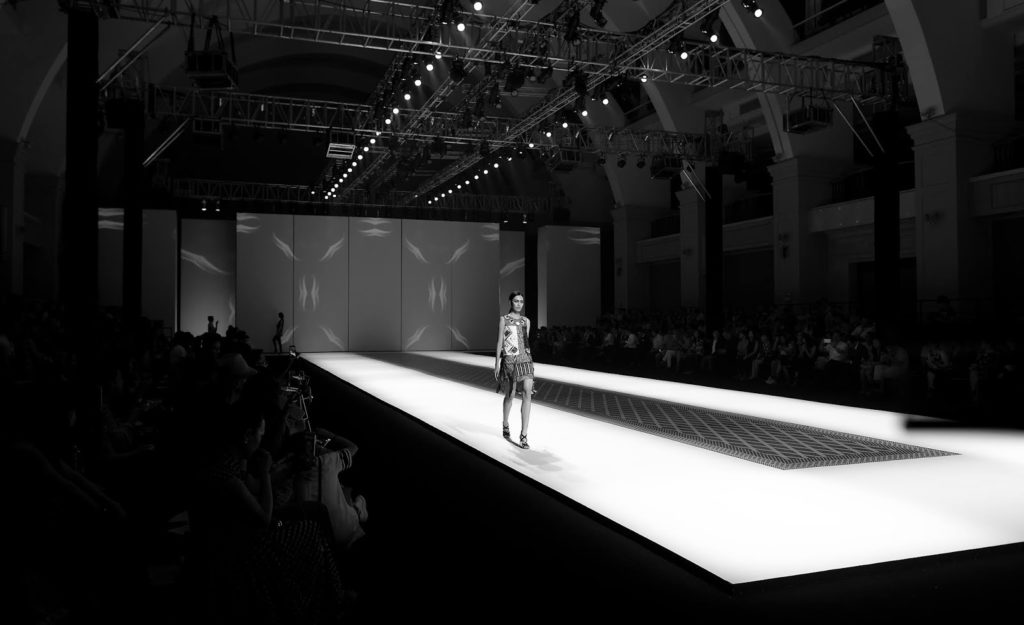 SPOTLIGHT ON STUDENTS Istituto Secoli's students are really
appreciated by many fashion houses and industries for their technical and
stylistic skills and that is demonstrated by the high number of employed
students, the 80%, just after six months from their Graduation Day.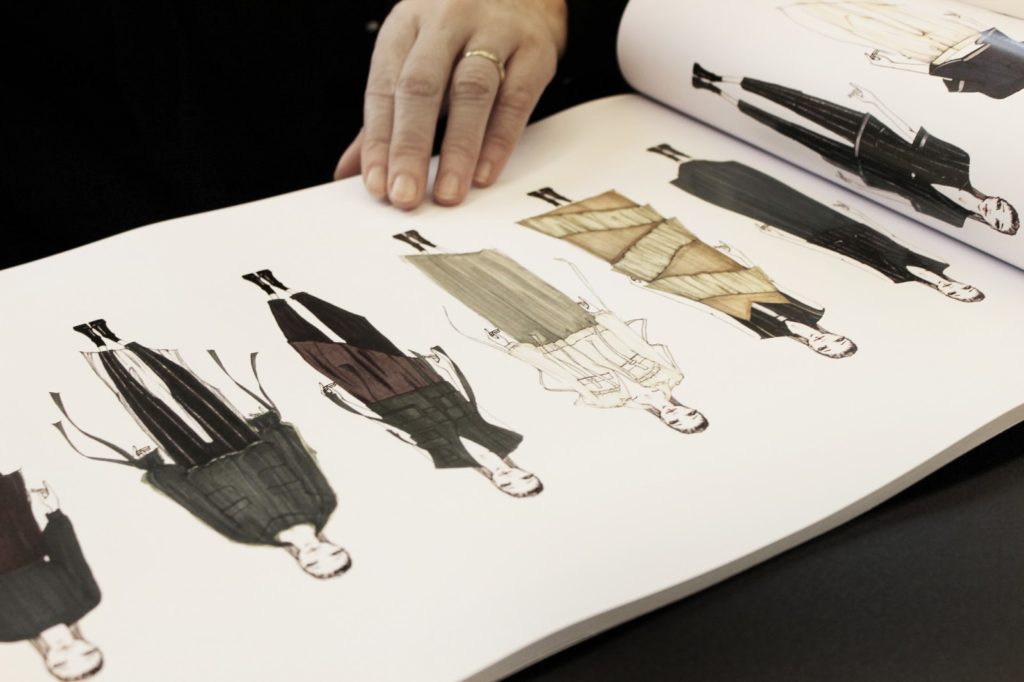 The possibilities to stand out for them is not
given only by the percentage of job placement, but also by the many projects
made during the academic program with leading companies, like Moncler and
Lectra, and the relationship with prestigious brands for internships, such as
Dolce & Gabbana, G.A. Operations (Giorgio Armani) or Aspesi.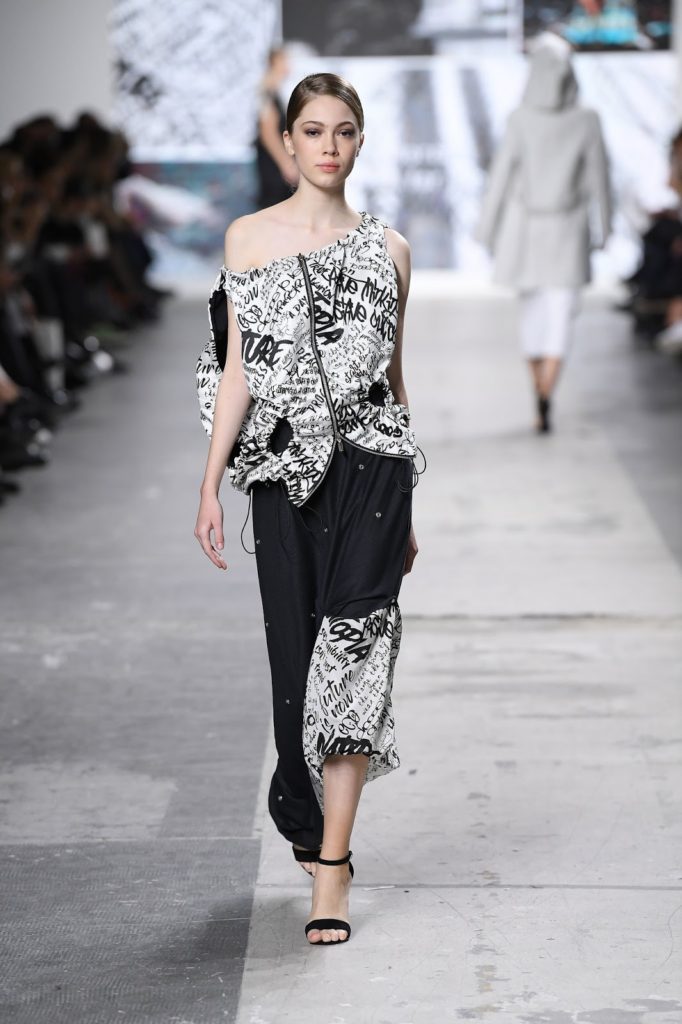 The Secoli's students participated with success
to many exhibitions and fashion competitions. For example,
Benedetta Tenan
(one
of my favorite designer of 2018) won a
"Special Mention"
at the latest edition of
Mittelmoda
,
Greta Moroni
after the winning of the
"Ecological Concept Prize"
at
the
International Ecologic Fashion Design Contest
in China, participated at

Dreamers Torino 2018
and will be soon guest of the area
"Eyes on Me"
dedicated
to young talents at next edition of
Milano Unica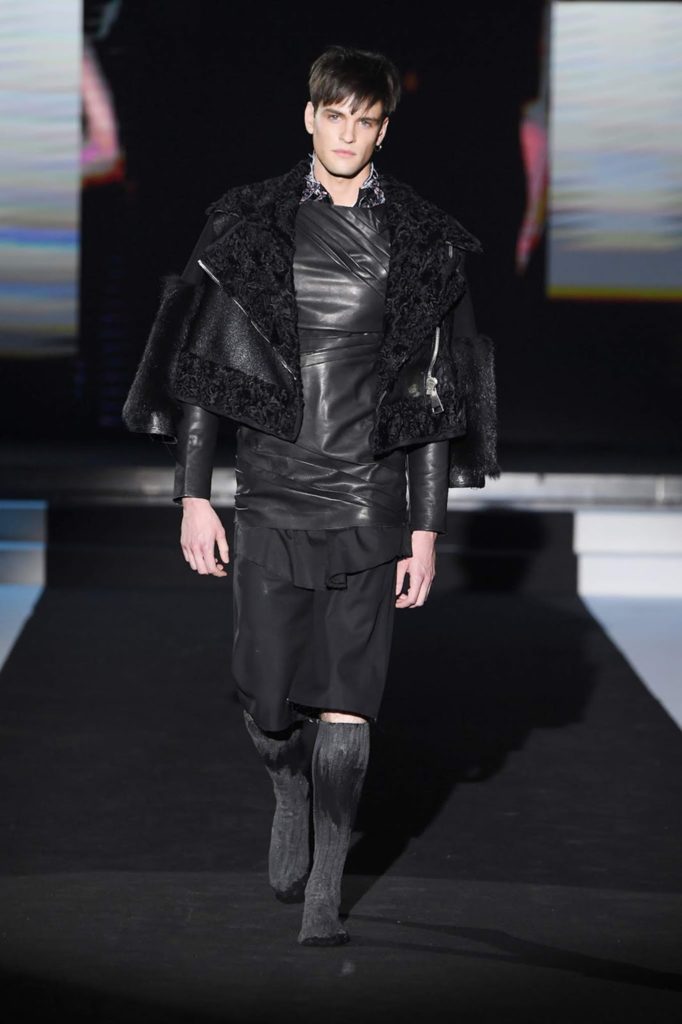 The
"Secoli Fashion Show"
, arrived at its 36th edition, is usually organized by
the school in June. The last graduate fashion show was entitled
"Quod Signum"
,
in which were presented more than 100 outfits made by 50 students and a special
project called
"Designer to Watch"
, with three capsule collections realized by
the ex-students
Federica Zaletti
,
Greta Moroni
and
Filippo Todisco
.
Other six young brilliant students, all girls,
were selected for the fashion show at
Fashion Graduate Italia
, the event organized by
PSFM Piattaforma Sistema
Formativo Moda
to which the school participate last October.

HOW TO ENROLL
< To enroll at Istituto Secoli is important your
initial level of education. All the courses require a High School Diploma and,
for the Master also a 3-years Degree in Fashion Design and a portfolio, while
for the specialized courses the certification can be replaced by a professional
qualification or professional skills. The courses are held in Italian, but for the
foreign students is possible to have a translation service in English for some
courses. The knowledge of English is fundamental to apply (level b-1 required).
Enrollments can be made also online registering to the school's platform.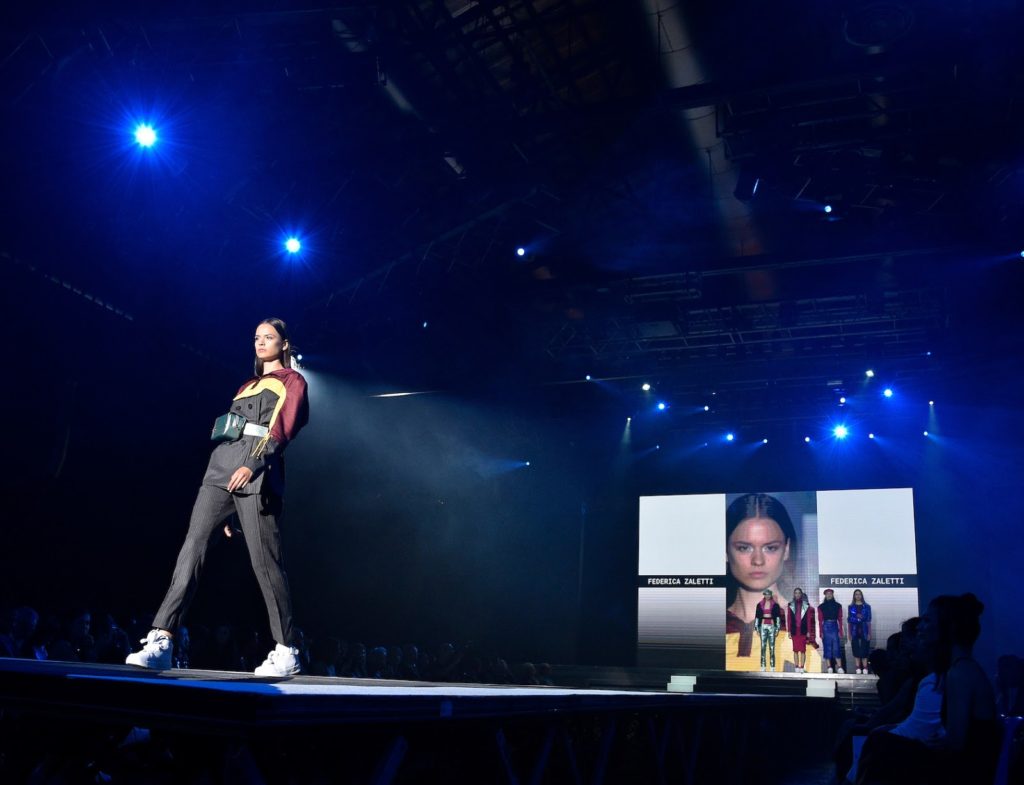 If you want to discover something more about
Istituto Secoli you can participate to the
Open-Day
events organized many times during the year in
which you can have the unique occasion to see in person the big spaces
dedicated to theoretical lessons and the many laboratories of patternmaking and
tailoring (the headquarter in Milan is almost 1700 square meters) or you can
book an initial interview during which the school's advisors can help you to
know the various training programs more suitable for your skills and
aspirations.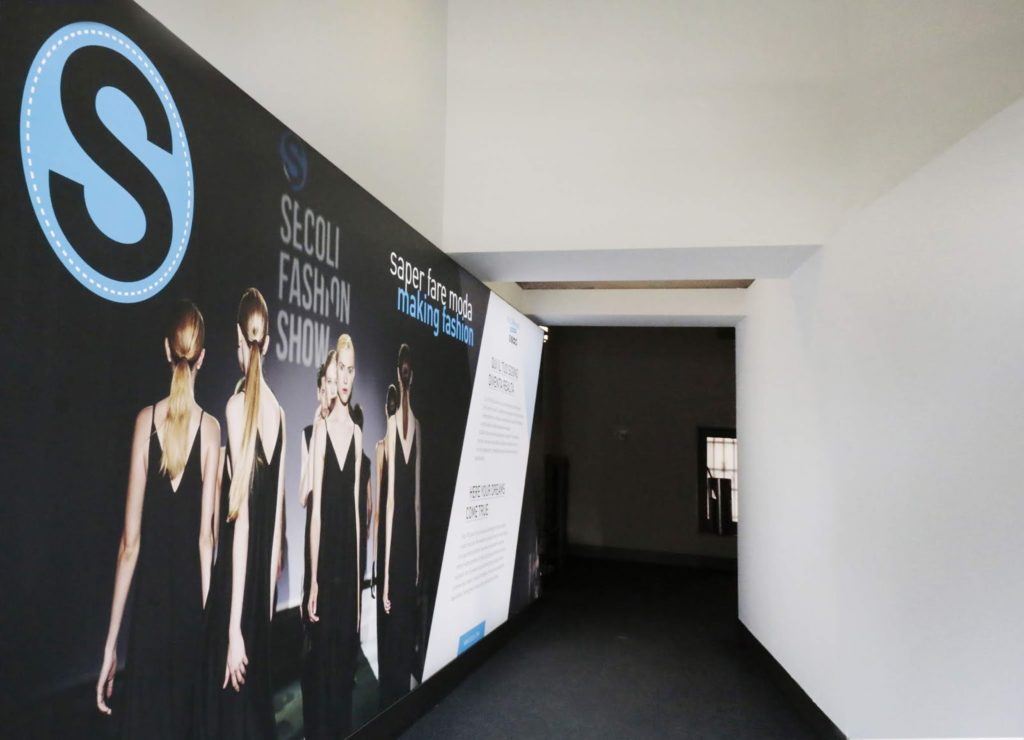 What can I say more about Istituto Secoli? If you are very passionate for fashion design
and your interest is not only about drawing techniques and fashion trends, but
you want to discover everything about this amazing job from the concept
development to the practical realization of the collection, this school is made
for you. If you are already a professional and needs some extra skill to
improve your career, this school suits with you. If you love to work with your
hands and wants to learn something really concrete, this school is perfect for
you. Because, as said by their motto, this is really the school of "Making
Fashion". For contacts and info: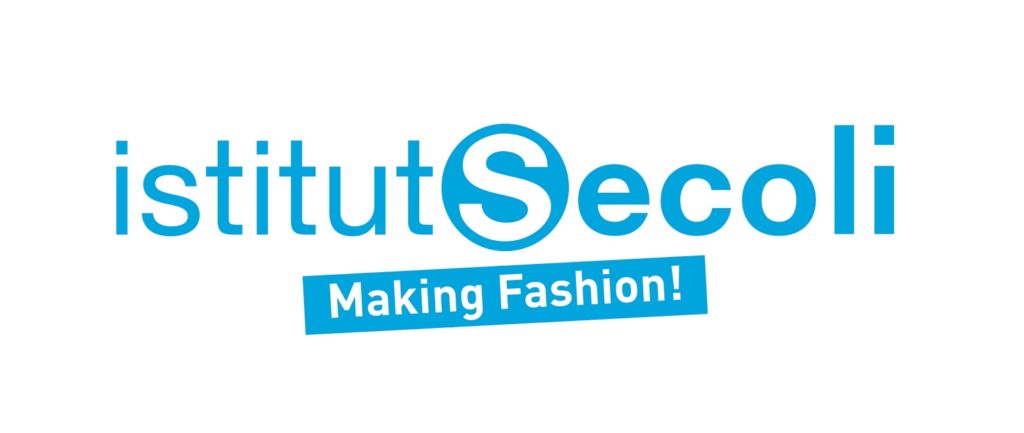 ISTITUTO SECOLI
info@secoli.com Viale Vittorio Veneto 18/A 20124 Milan – Italy Phone +39 02 6597501