Betting on young designers, fashion schools and emerging brands AltaRoma looks forward, becoming the preferential platform for launching the new talents of future Italian fashion design. This is the second part of the report from the 4 days of fashion shows, showcase and events seen in the charming scenario of Rome.
A certain dose of courage is request to those who belive in the future, especially if their story is so rich of tradition as for the Italian Haute Couture. Far from the big economical boom that gave the birth to the Golden Age of most famous fashion brands starting from the late Fifties up to the early 2000s, the iconic labels of Italian High Fashion are living a period of insecurity and too often of real crisis, with many names forced to stop their activities.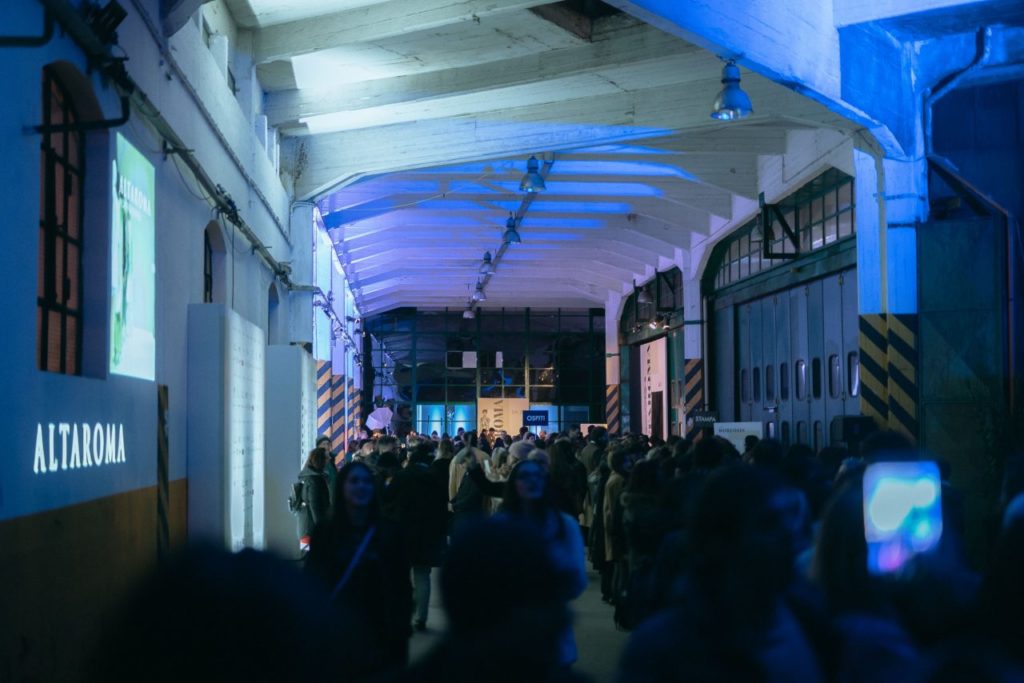 Parties and events at AltaRoma
In an atmosphere like this, how to find the force to move on?
It's not a case the choice to write the words said by Bluto, character of "Animal House" interpreted by John Belushi, as welcome for the guests of AltaRoma.
"Over? Did you say "over"? Nothing is over until we decide it is! Hell no!

And it ain't over now. Cause when the goin' gets tough…



The tough get goin'!" (Bluto, "Animal House)
Because AltaRoma was left for death many times, but it always finds the way and the resources to survive and relaunch new idea. That's why I find AltaRoma one of the most interesting incubators of new talents of my country, something that deserves much support as possible.
Maybe passing time we lost the sense of "grandeur" or a certain classicism typical of the traditional Haute Couture in favor of a more contemporary mood. But the collections seen during the AltaRoma's days reflect the current evolution of fashion, more close to our daily needs and the modern concept of elegance, without forgetting the incredible excellence of Italian craftsmanship.
This is the second part of my report about all my favorite clothing and accessories young designer I met in Rome last week.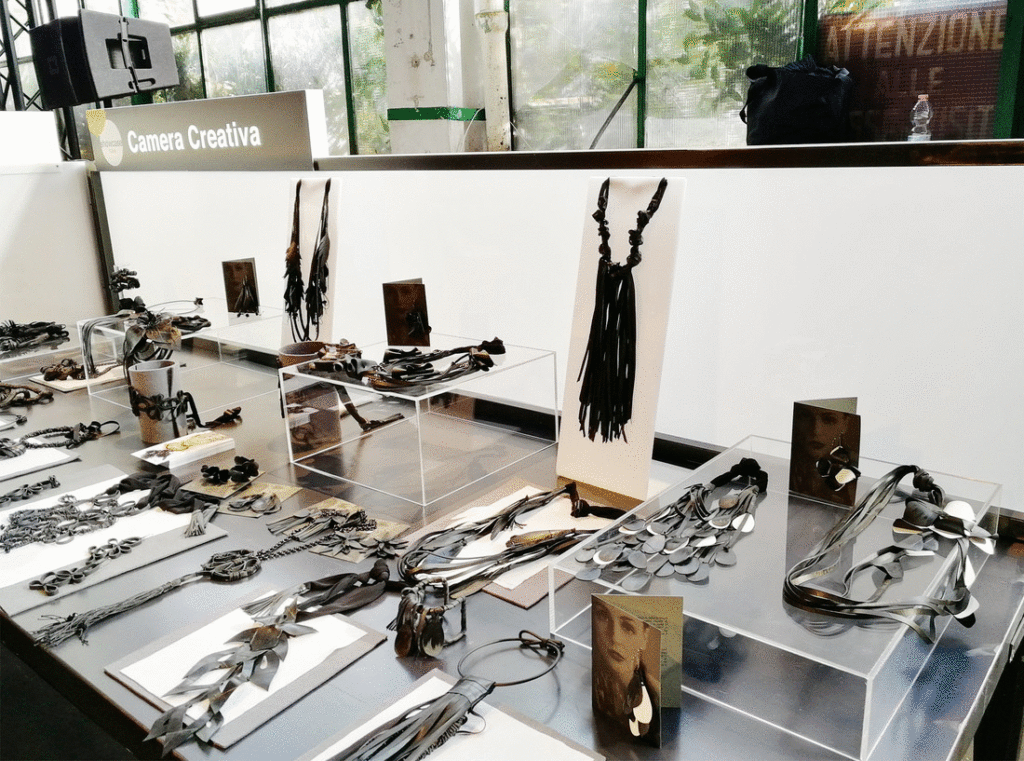 Camera Creativa, sustainable fashion jewelry brand
Me at the presentation of the spring summer 2019 sustainable collection by Stella Tures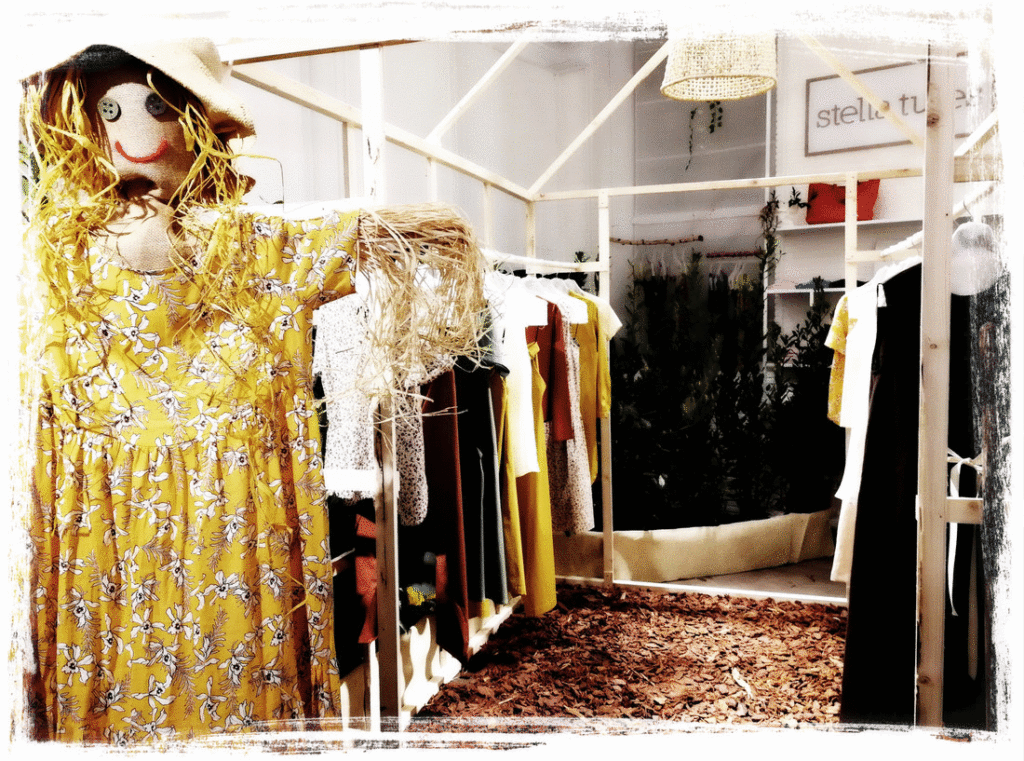 The slow fashion collection by Stella Tures for the spring summer 2019