An internationally renowned school based on a serious method and focused on professionalism and individuality. Today, continuing our guide to the best Italian fashion schools, we speak about Istituto di Moda Burgo.
First of all,
ISTITUTO DI MODA BURGO
is a brilliant idea, a successful 100% Made in Italy method exported worldwide. A school that offers a complete training program for who wants to become a fashion designer, a patternmaker or a dressmaker, learning a job and improving his/her skills through a massive use of practice and especially thanks to an innovative and clear method. dA method that I personally tested. In fact, at the beginning of my career as self-entrepreneur fashion
designer, I decided to improve my
technical skills with the Burgo's patternmaking book, that has allowed me to realize complete collections of womenswear and bridalwear and to start my own activity.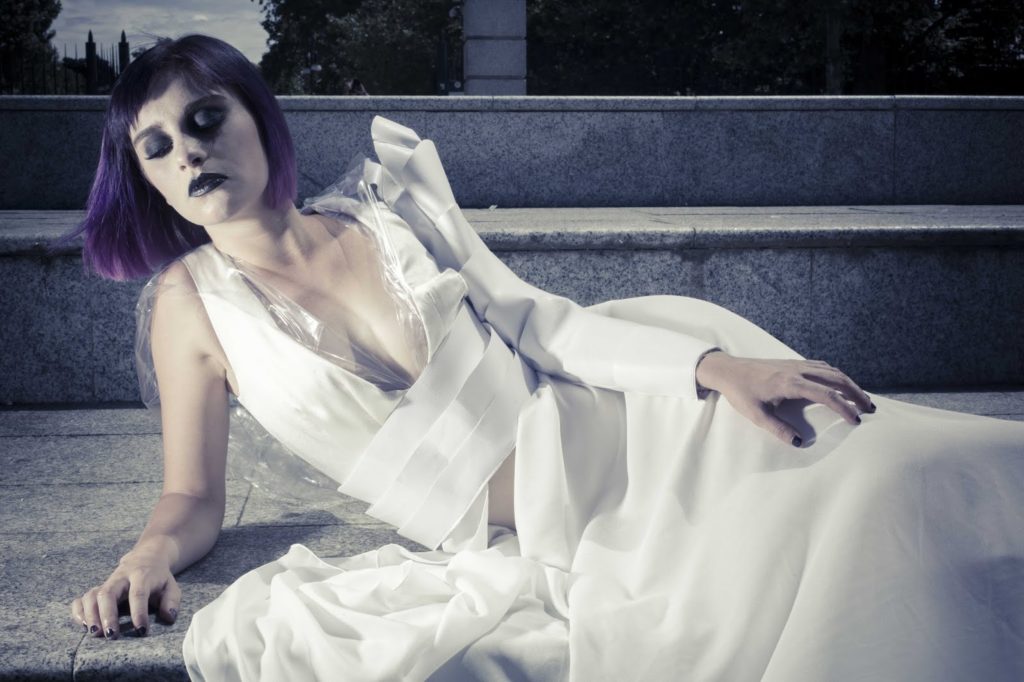 ISTITUTO DI MODA BURGO'S STORY
This is a story of success that began long ago, with a young man who, with spirit of initiative and courage, left his hometown in search of a brighter future. Mr
Fernando Burgo
, when he was only 16-years-old, moved from Apulia to Milan and the North of Italy to find a job and the prospect of a better life. A man who did everything on his own, without never forgetting his origins and the close connection with the family, in particular with his mother, for him always an example of honesty and modesty.
After many jobs, he met a dressmaker who thaught him the secrets of pattern making and tailoring. Soon he thought that could be a good idea to bring this method directly to customers. In 1961 he started to open small workshops in the oratories of the Lombardy province, achieving immediate success.
Gold Medal
"Ambrogino d'Oro"
given by the Major of Milan for his contribute to the diffusion of Italian style in the world. Today the school boasts 52 sites in Italy and worldwide, with more than 12000 students each year.
"We ask for your attention and commitment and in exchange we will offer you all the instruments to join the work system. Mine and my employees' satisfaction is to see that you are interested and motivated and day by day that you are growing in an intellectual, artistic and technical way. It's more than 50 years that I'm enjoing these great satisfactions." Fernando Burgo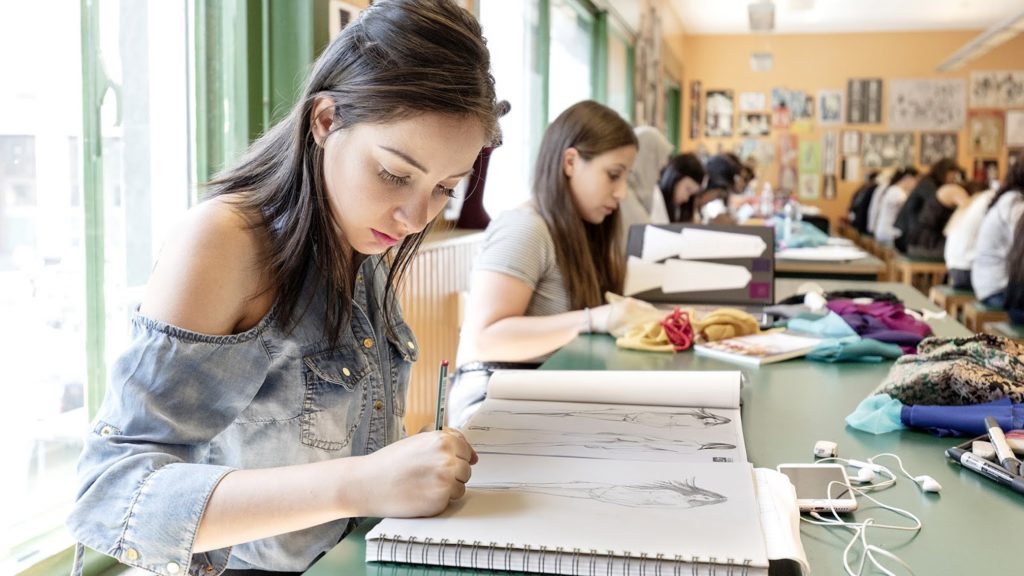 SCHOOL'S STRENGHTS
Why an aspiring fashion designer, patternmaker or dressmaker should choose this school? The strong points of Istituto di Moda Burgo are many, here a short summary of the best ones:
a complete program for every kind of career in fashion design and productive processes

a method based on clear, simple and innovative techniques

a study plan based on practice, with over the 80% of workshops and 20% of theoretical lessons

a method supported by renowned manuals both for fashion design and pattern making

individual lessons and customizable programs

a limited number of students for each teacher

a wide range of courses, both long-term, master and short for every needs and possibilities

a dynamic and professional teaching staff
Probably one of the most interesting peculiarity of this school is the possibility to customize the educational path of the students, who can choose frequency and duration of lessons and can also combine different courses to create their personal programs.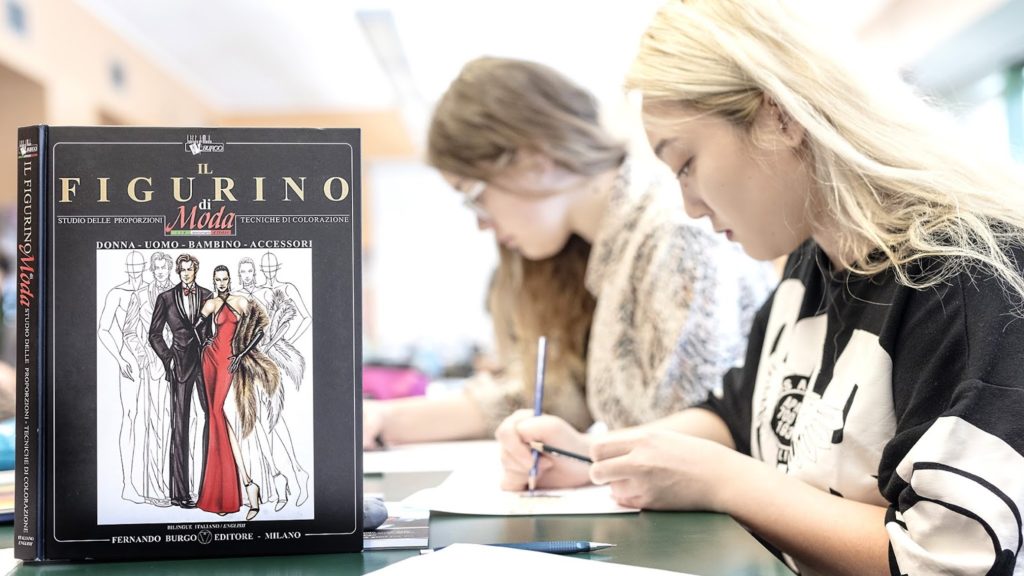 METHOD, COURSES AND PRICES
The Burgo's method is probably the most widespread educational system in the world and surely one of the best for who wants to approach fashion design and pattern making from the basis to advanced levels.
I personally tested this method and I have to say that I found it very good. The books and instruments included in the costs are decidedly valid, clear and easy to use and can be suitable both for who follows the courses in the school (the better choice) and for those who use them to learn the desing and patternmaking techniques on their own as self-taught (buying only the books, but without having the precious support of the teachers).
The annual courses are four, with the frequency that can be normal, intensive or very intensive, with different prices depending by the duration. In addition to the course fees, there a fee for registration that goes from € 300 to € 500 (Italian and UE students) or up to € 1000 (for extra-UE students).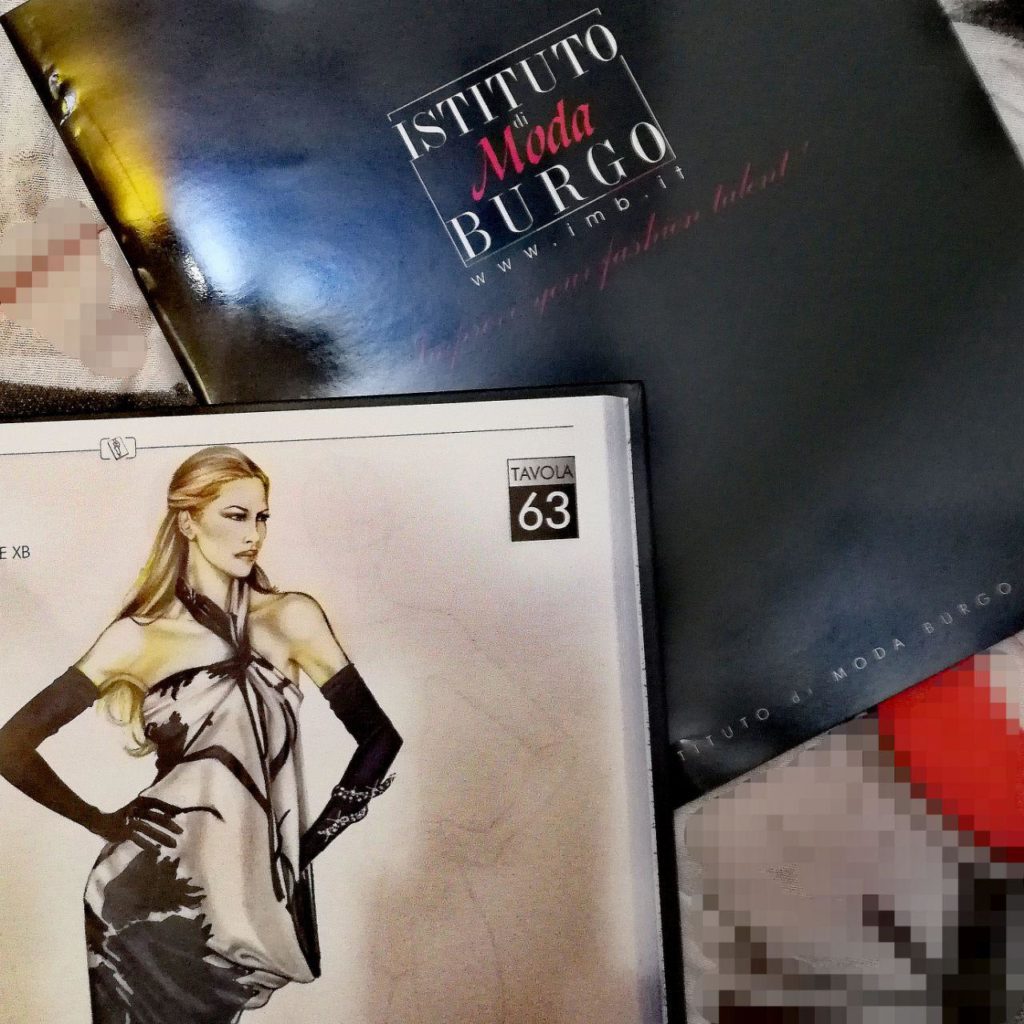 FASHION STYLIST is the most complete course for who wants to become a designer with a wide range of cultural, artistic and technical skills, which goes from inspirational research and sketches to the knowledge of fabrics and yarns and of all the sartorial techniques to realize a fashion collection. Among the many subjects treated during the course, there are a consistent part dedicated to manual and digital drawing (illustration, rendering, sketches, Photoshop and Illustrator), a part focused on materials and especially the techniques of patternmaking and tailoring. The course lasts 3 years (normal) or 15 months (intensive) for a total of 1800 hours, with a total cost of € 24000 (€ 7500/year).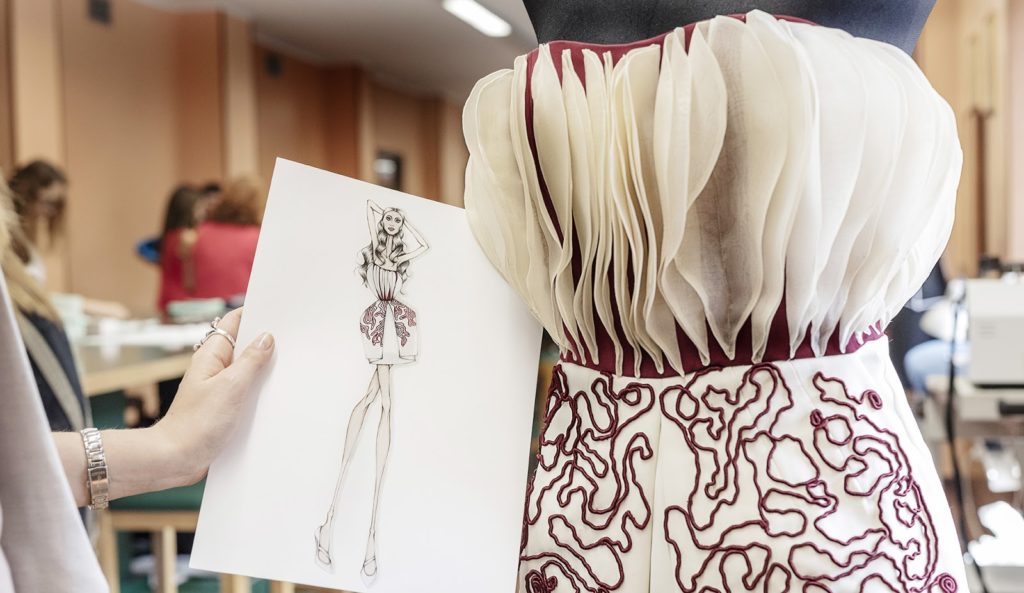 FASHION DESIGN is a course dedicated to who wants to focus on the role of fashion designer as creative mind able to develop a personal style. In fact the program is particularly based on many manual and digital drawing and colouring techniques (pride of the school), to provide a complete preparation in different fields of fashion design. The course has a duration of 960 hours, a frequency that can be normal (2 years), intensive I (10 months) or intensive II (8 months) and a total cost of € 10000.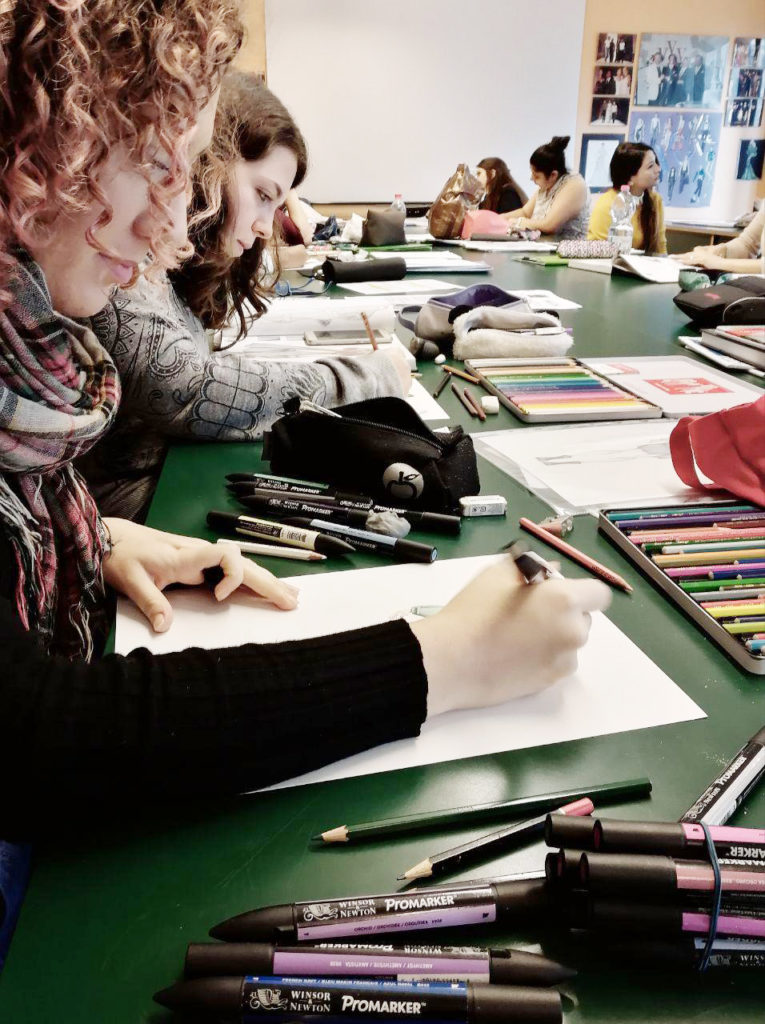 DRESSMAKING is the perfect course for who wants to learn all the artisanal techniques to realize a complete collection through an intuitive and very effective method of pattern making and tailoring, from the basis of bodice and skirts to jackets, suits and even bridalwear. The course is focused on practice, but it's important also to learn the history of fashion and especially how to use different materials, fabrics and yarns in a clothing collection. The course lasts 960 hours, has a frequency that can be normal (2 years) or intensive (10 months) and a total cost of €12000.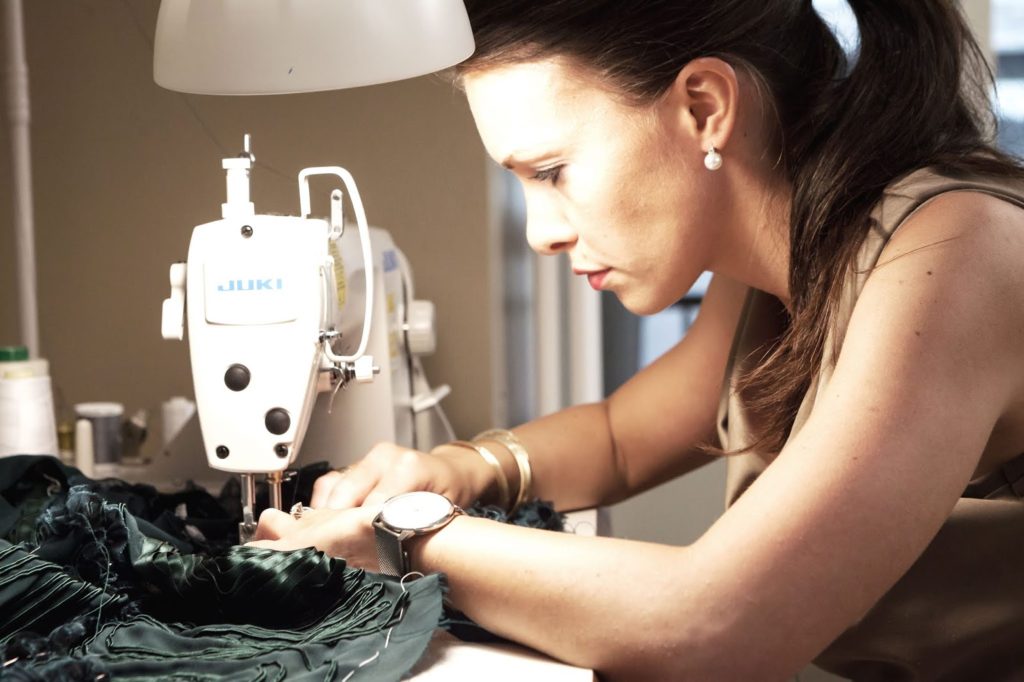 PATTERN MAKING is a course dedicated to who is interested to the productive processes that give life to a fashion product, from the sketch to a prototype, following the rules of geometry and the proportions of human body. The main subjects of this very practical course are the study of measures and wearability, of fibers and fabrics, and of all the modelling techniques from the basic shapes of different garments to the details and transformations for creating every type of style. Patternmaking is studied both in a sartorial and industrial way, with a focus on planning and processes of industry.
The duration of the course is 600 hours, with a normal (10 months) or intensive (5 months) frequency, and a total fee of € 7000.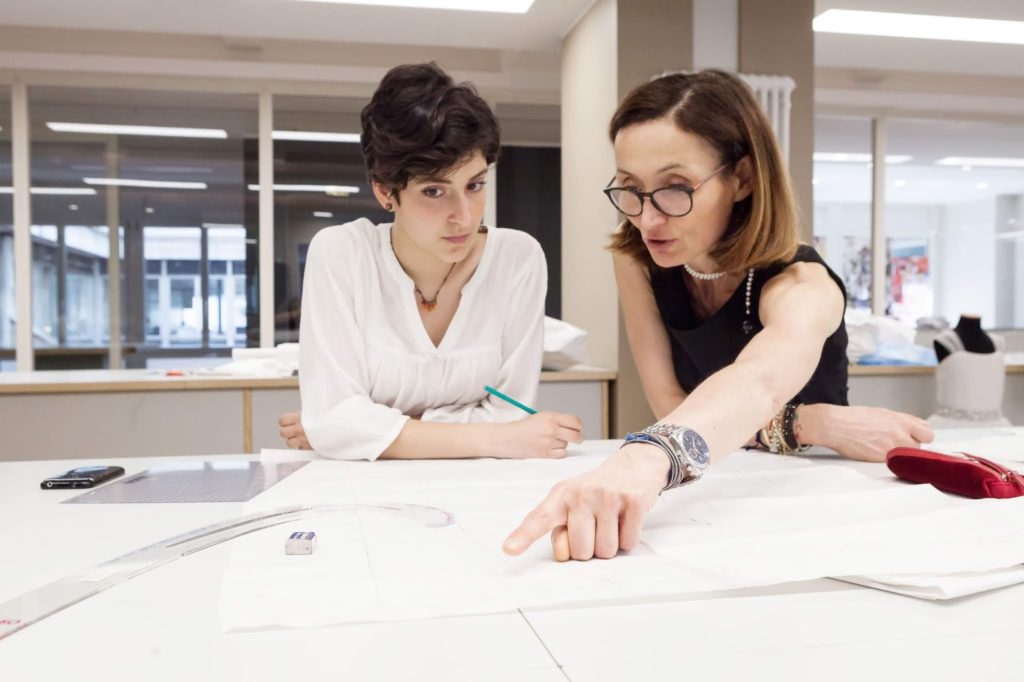 The MASTER COURSES have a duration that goes from 3 to 10 months and are suitable also for beginners. They address different issues and specific subjects, and can be combined together to create a very personal training path. The costs may vary from € 3700 to € 5000, plus the registration fee.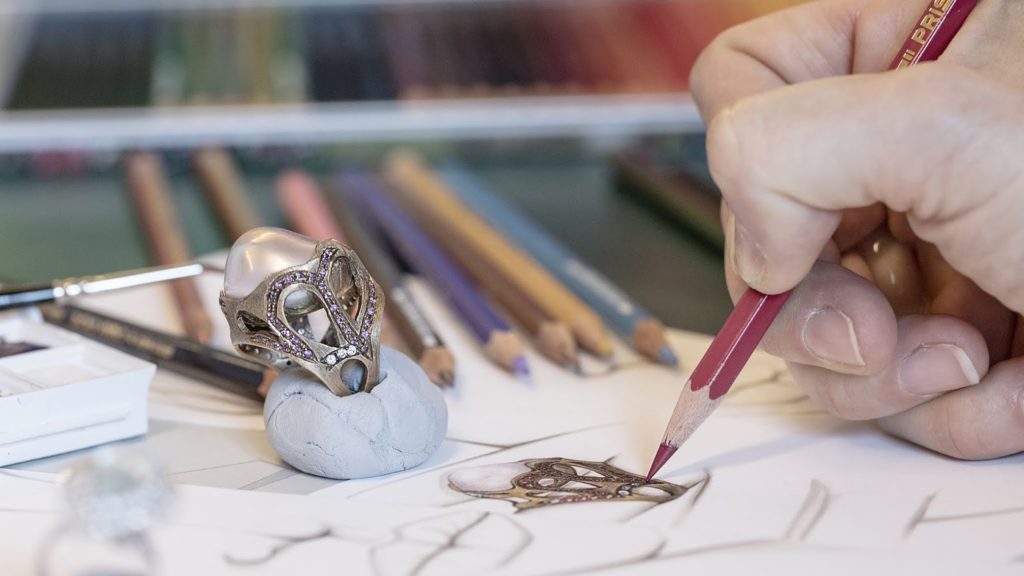 The Fashion Design Master
programs are: Women's wear, Men's wear, Children's wear, Wedding dress, Shoes, Accessories, Jewelry, Beachwear, Underwear, Theatre Costume.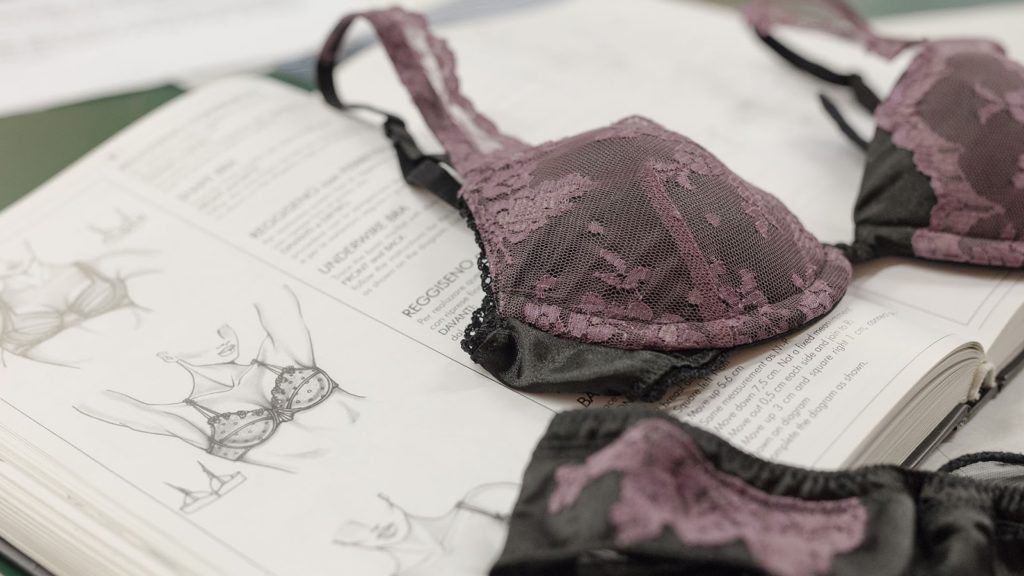 The
Pattern Making Master
programs are: Women's wear, Men's wear, Children's wear, Wedding Dress, Beachwear, Underwear, Theatre Costume, Pattern Grading, Hat Making, Draping/moulage, Haute Couture sewing and embroidery.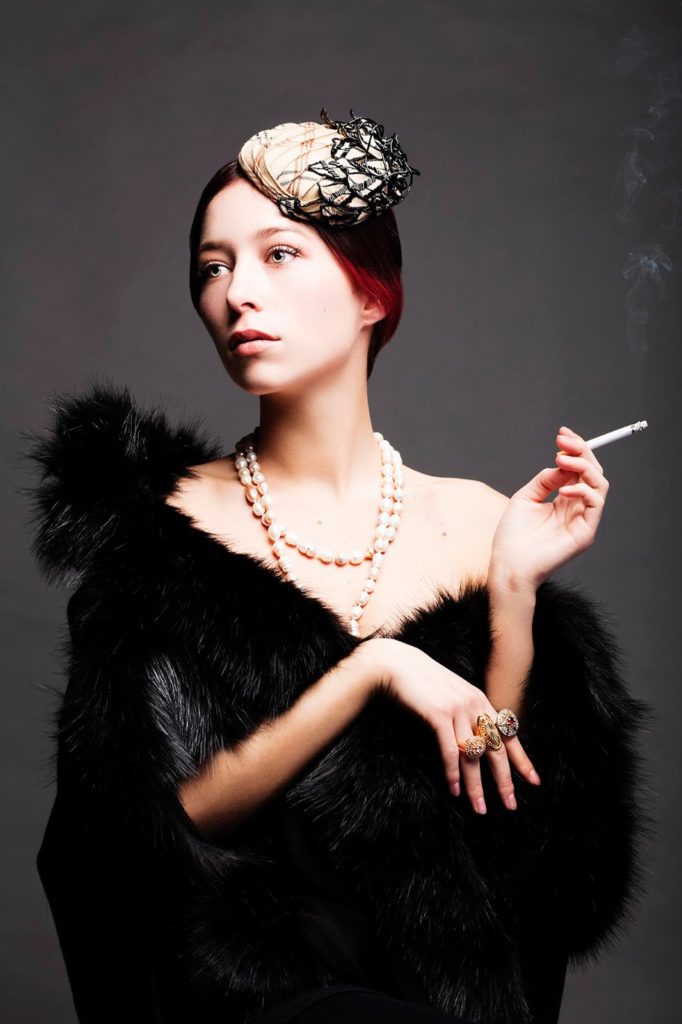 Hat Making Master course at Istituto di Moda Burgo The
SHORT COURSES
are usually dedicated to professionals and ex-fashion students who want to upgrade their knowledges and improve their skills with a specific topic. The duration can vary from 2 weeks to 2 months for a total of 90 hours each and a cost that goes from € 1000 to € 1700, plus registration fees (€ 300/500).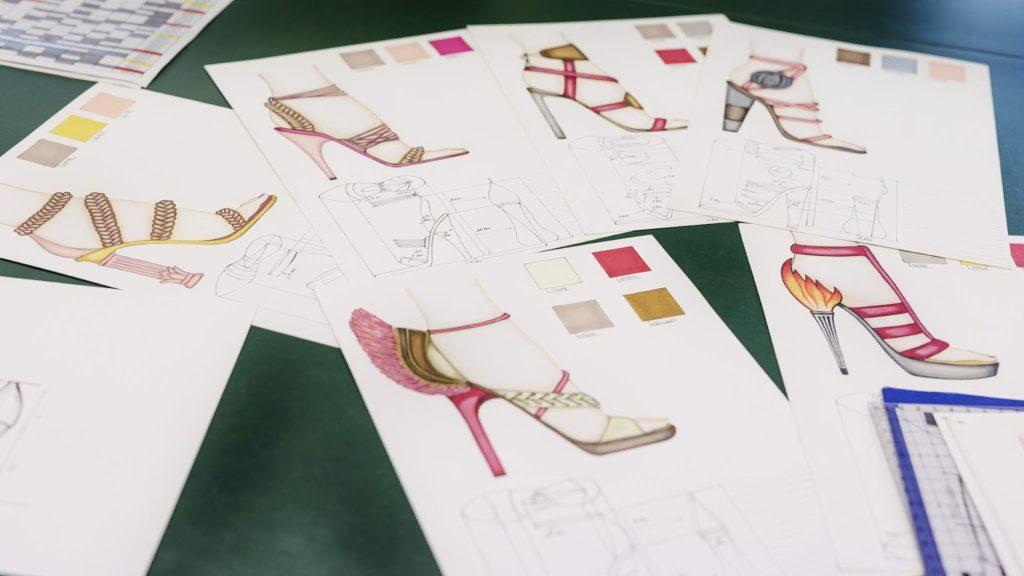 Shoes Design course at Istituto di Moda Burgo The short courses can be combined to reach the total duration requested for making the final exam. In addition to the fashion design and pattern making programs (same subjects of Master courses), there are also interesting and very effective courses of Computer Design, CAD/CAM and Modaris 3D by
Lectra
, partner of the school for many years.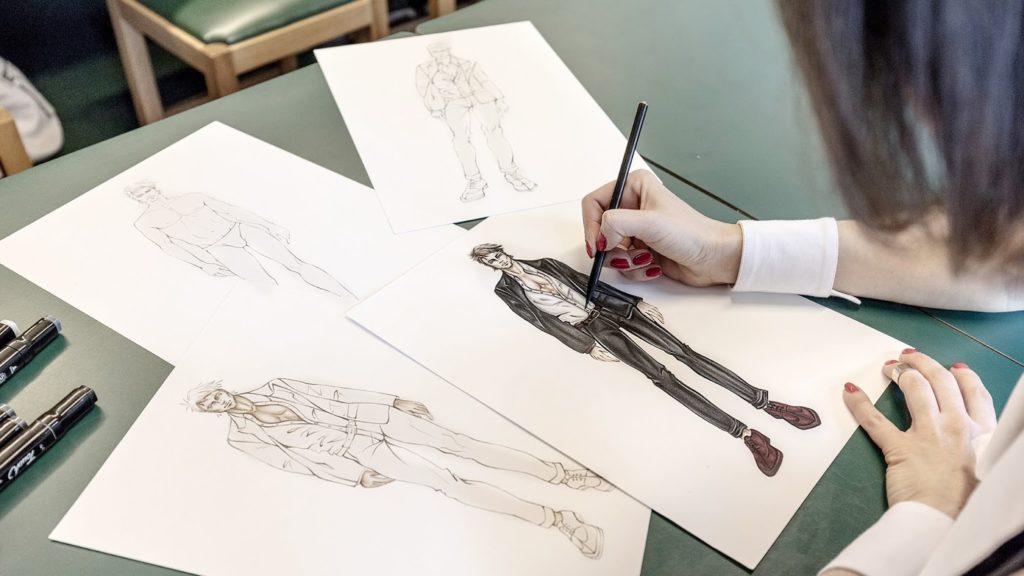 Men's Wear Design course at Istituto di Moda Burgo
The SUMMER COURSES are suitable for every topic of Burgo's program and are perfect both for professionals who need a very short training and for beginners who want to approach the world of fashion.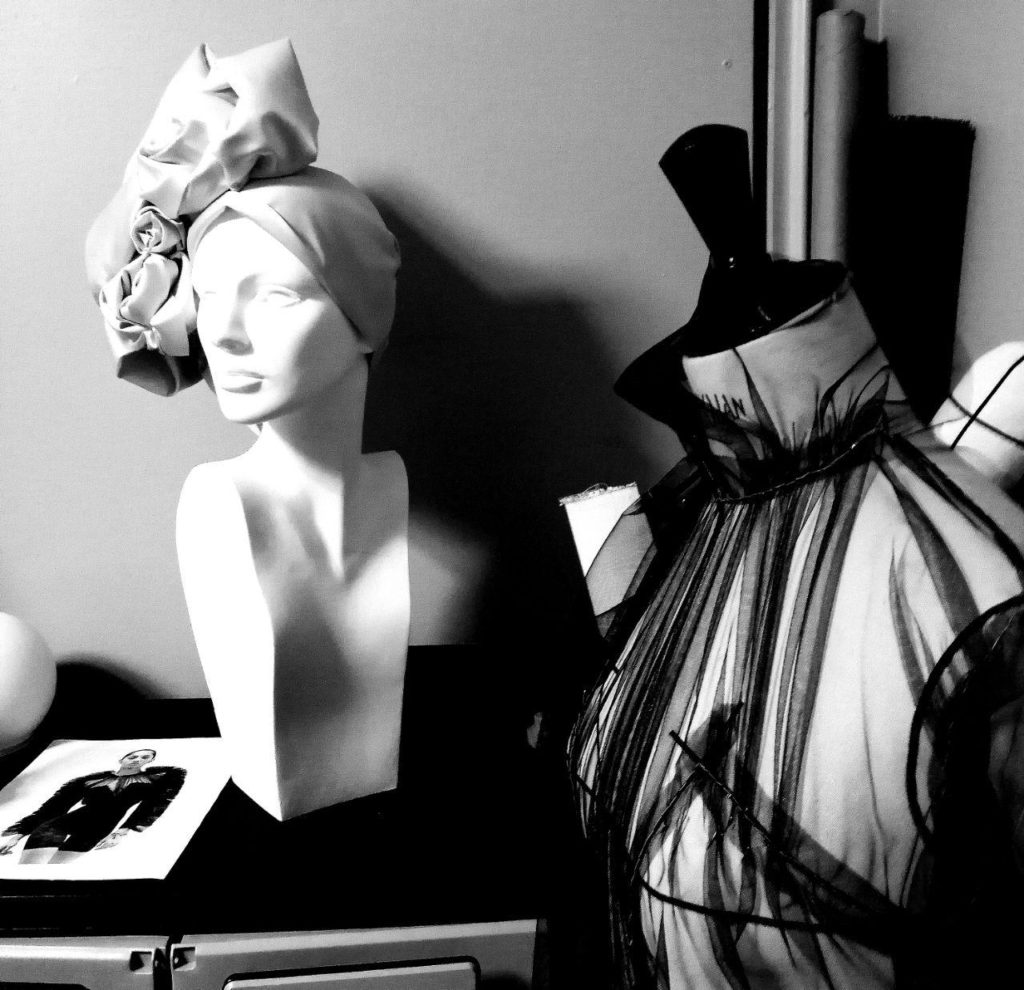 Millinery and draping experimentations made by the students of Istituto di Moda Burgo in Milan
ACCREDITATIONS & BENEFITS
The Annual and Master courses, after the final test and a project valuated by a commetee of external professionals and fashion experts, release both a "Vocational Qualification Diploma", recognized in the working world of fashion industry thanks to the school's reputation.
Istituto di Moda Burgo entered in the "Register for Accredited Operators for Training" by the Lombardy Region and received the "ISO Certification for Quality Management Standards" (UNI EN ISO 9000), but especially it's charter member of PSFM Piattaforma Sistema Formativo Moda.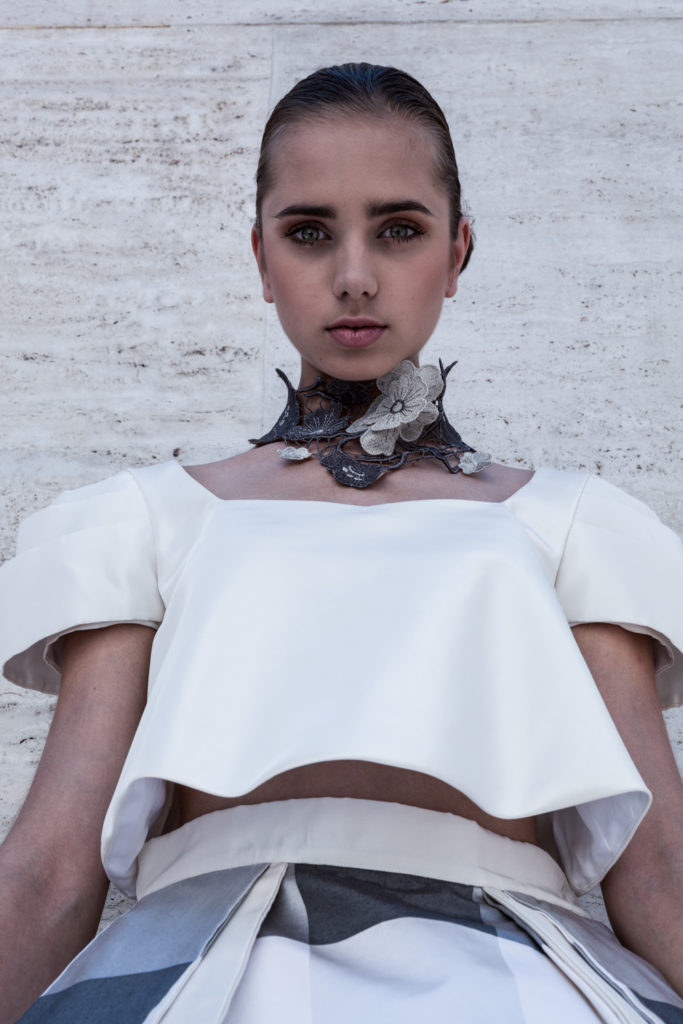 Outfit by Dian Anggriani, student of Istituto di Moda Burgo (photo by Sara El Belshbichi)
In the school's policy there's the intent of making the students feel comfortable as much as possible. First of all, in the cost of the courses is included the educational material composed by templates and book, renowned and sold across the world. "Il Modellismo" and "Il Figurino" are very complete publications that guide the students step by step in the fashion design and patternmaking training programs.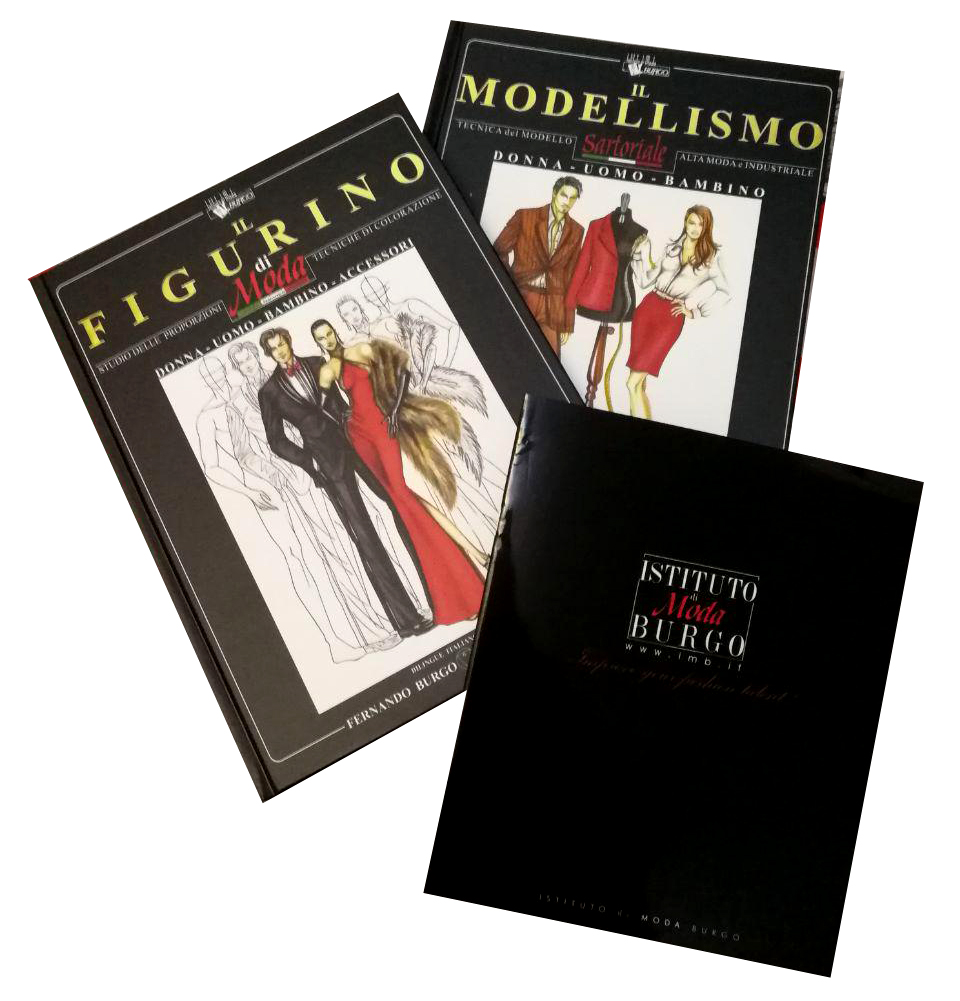 "Il Modellismo" and "Il Figurino", two educational manuals for patternmaking and fashion design published by Istituto di Moda Burgo
Among the benefits, the school is very attentive to the financial possibilities of each students, offering easy forms of payment, special discounts for early registration and customizable frequencies. Having many students coming from all over the world, the school helps students in finding accomodation and in the requirement of Italian Permit of Stay (for extra-UE students).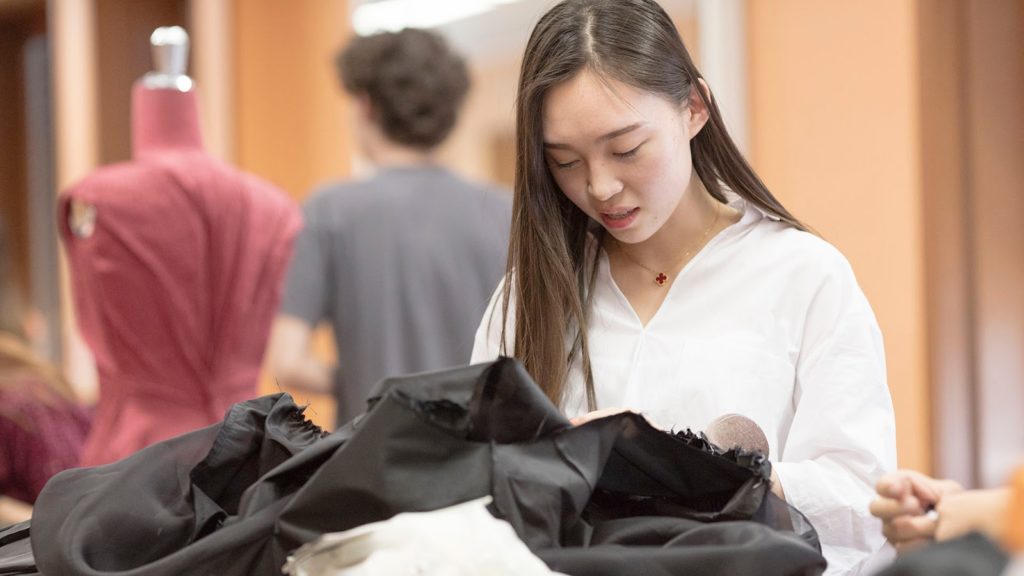 A student at Istituto di Moda Burgo in Milan
PEOPLE OF ISTITUTO DI MODA BURGO
In the spacious classrooms is possible to see a great laborious ferment of young students and teachers, all dedicated to many theoretical lessons or practical activities, in a particularly collaborative atmosphere.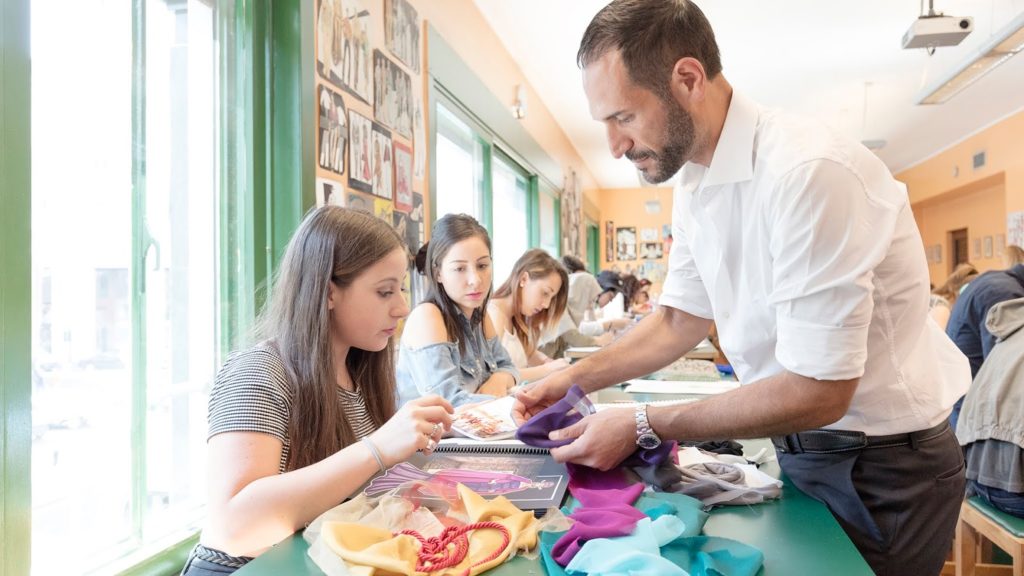 A lesson about the use of fabrics for a fashion collection at Istituto di Moda Burgo in Milan
Because an individual apporach is very important for the school, every teacher can follow a limited number of people, maximum 8. To offer a serious and effective training program the teachers are all professionals and work for many brands and fashion houses in various branches of fashion industry. Many of them often have studied at Burgo, so they can better carry on this particular teaching method and share as much as possible their knowledges and experiences.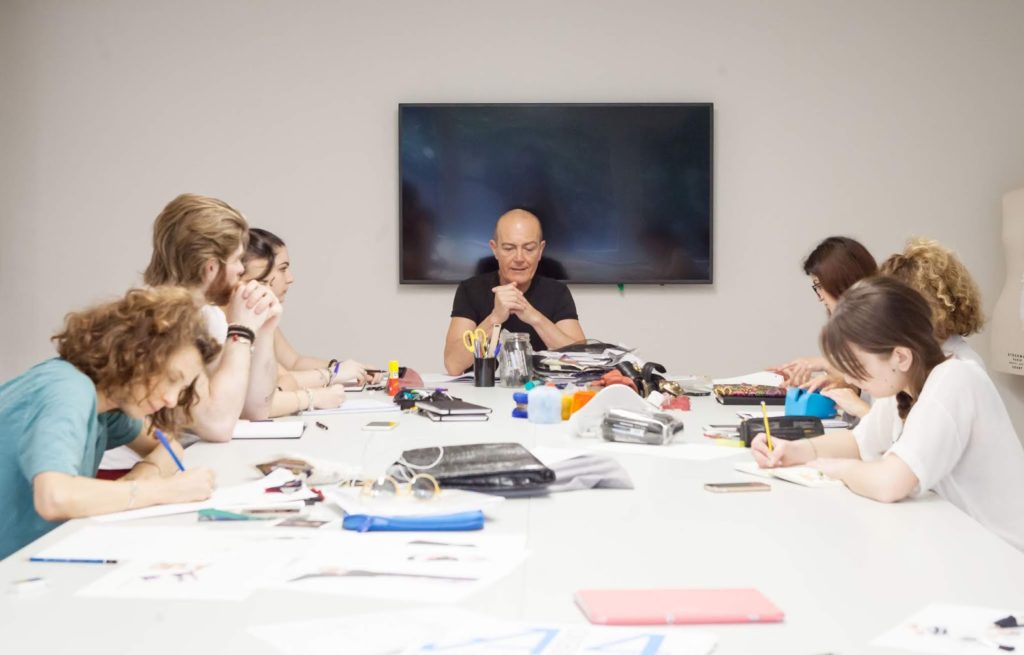 A lesson of Fashion Styling at Istituto di Moda Burgo in Rome
Thanks to its heritage and reputation, but also for its practice-oriented policy, Istituto di Moda Burgo has very good relationships with fashion industry. The job placement is high, aroung the 75% and many students work behind the scene as designers, illustrators or technicians for important brands like Valentino, Armani, Dolce & Gabbana and Versace or for many productive realities. Remarkable
is the fact that the students can take advantage by the job placement
service for internships and job offers also after the end of the
courses.
SPOTLIGHT ON STUDENTS
Every year the students have the occasion to showcase their final collections in a special fashion show with a particular inspirational concept. To this event, organized in prestigious locations in Milan, can partecipate all the students of the annual courses, both coming from Milan and the various headquarters in Italy and across the world.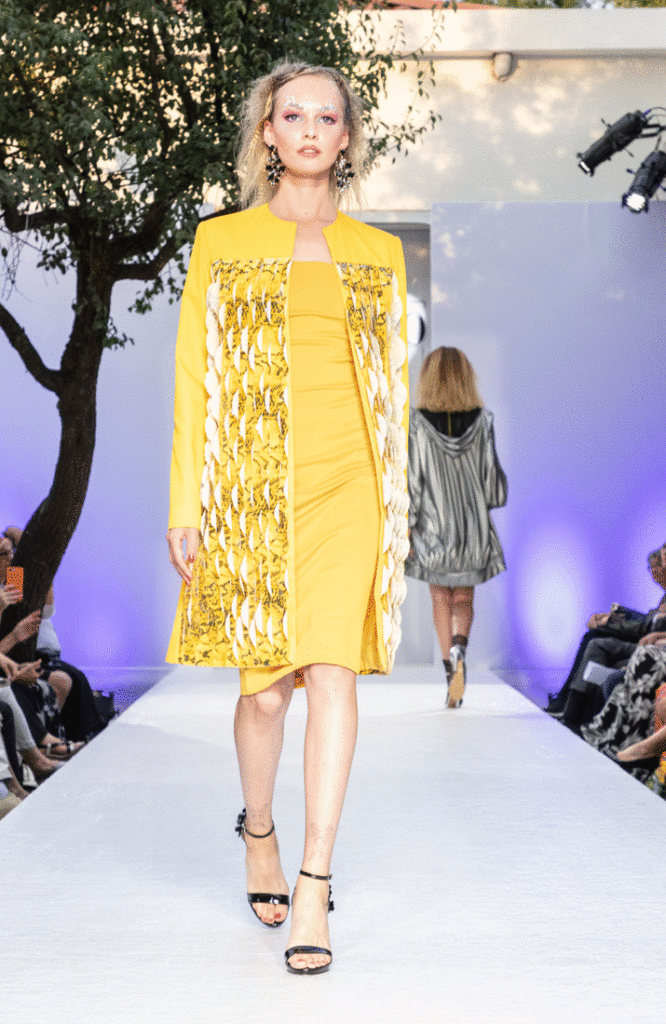 In addition to this fashion show, the school partecipates also to many other events. In particular it's fundamental its presence at Fashion Graduate Italia, organized by PSFM Piattaforma Sistema Formativo Moda
. A great opportunity of comparison with other fashion schools and especially for presenting the students' creations to an important audience of mass media and talent scouts.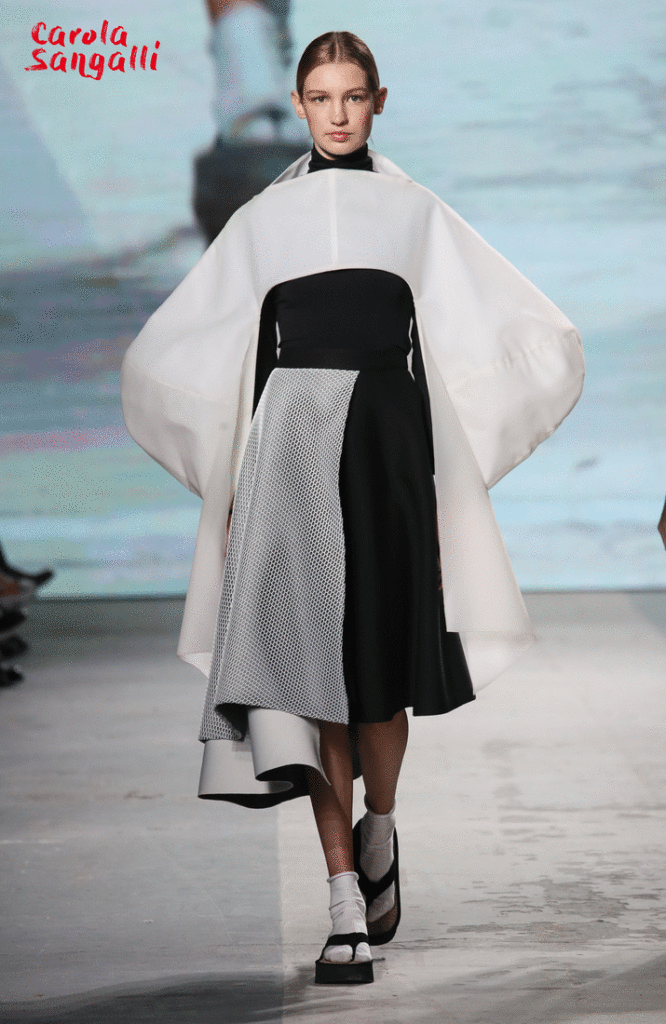 Furthermore, in the years Istituto di Moda Burgo partecipated to many exhibitions and contests. At Expo Brianza the school presented the final collection in a "Gran Galà della Sartoria"
"Gran Galà della Sartoria" , dedicated to the excellence of artisanal fashion. At the
"Concours de Mode Prix Orje" , international contest for emerging designers, in 2018 won the students Ilaria Boniforti and Giovanni Caruso. At
"The Link – Moda Mare" , organized in Cannes and dedicated to underwear and beachwear, in 2016 from Burgo there were two finalists, Margherita Paci and Alba Carelli, and the winner for the beachwear category, Francesca Missaglia.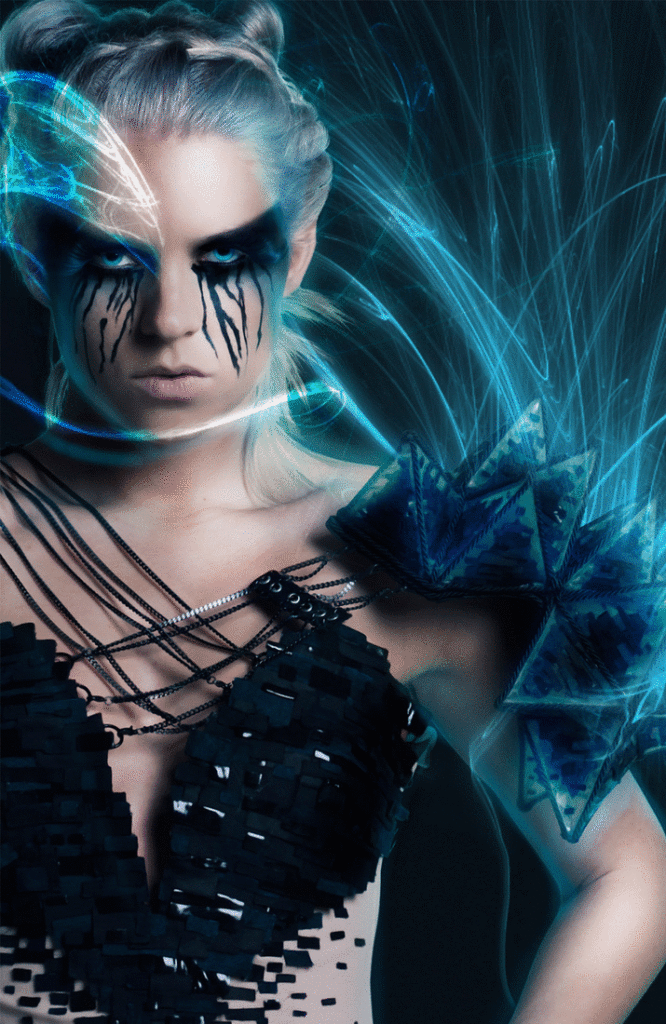 THE HEADQUARTERS
Istituto di Moda Burgo has its main headquarter in the heart of
Milan , in Piazza San Babila, near the famous fashion street Via Montenapoleone. Here the spaces are large (600 sqm) and luminous, with big tables in which the students of fashion design and fashion styling can work together.  In the other site of Piazza Santa Francesca Romana there are the workshops for patternmaking and dressmaking. In Rome
the school is in the city center, near river Tiber. Recently another headquarter was opened in Lecce (Apulia).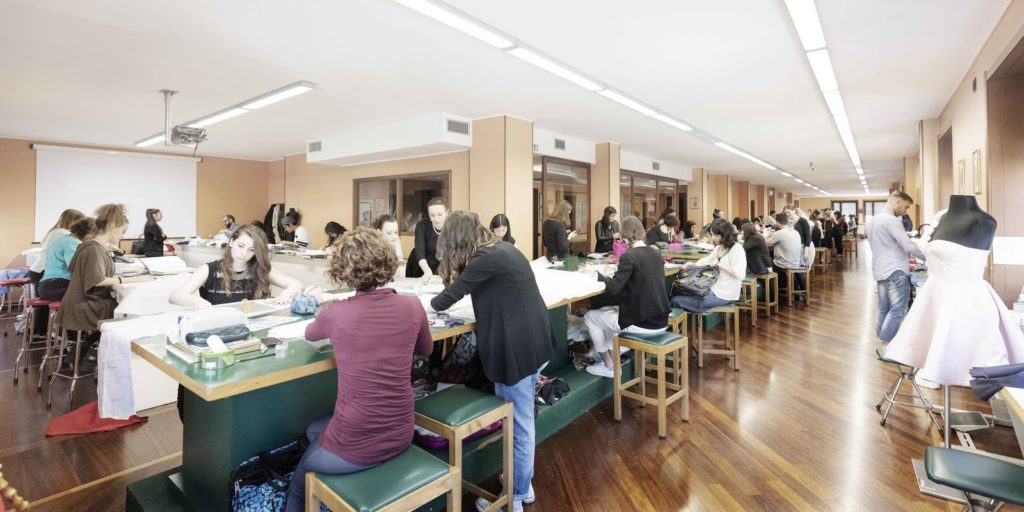 Thanks to franchising, the school exported its method and style, with 52 sites both in Italy and worldwide: Mexico, Indonesia, Usa, Canada, China, South Africa, Jordan, Saudi Arabia, Peru, Egypt, Brazil, Turkey, India, Nepal, Latvia, Albania, Kosovo, Estonia, Nigeria, Russia, Greece, Switzerland, Iran, Armenia and Qatar. Then the school collaborates with other public and private universities and academies in many countries, like Japan, Austria, Singapore and New Zealand.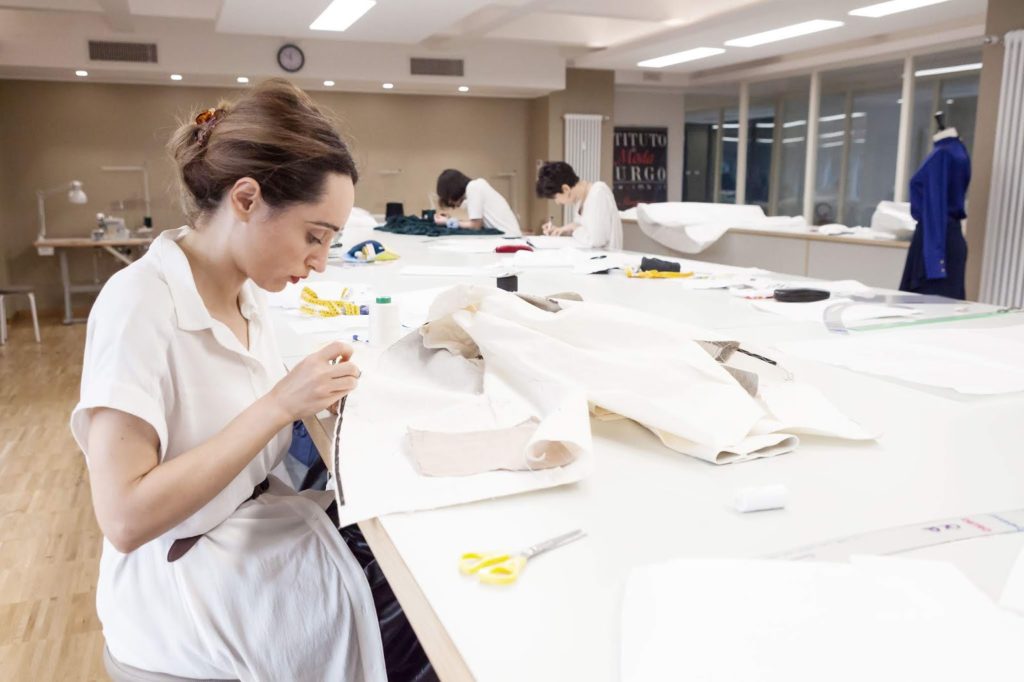 HOW TO ENROLL
To attend Istituto di Moda Burgo is not necessary any requirement (except for Computer Design, CAD/CAM and Pattern Grading courses that need previous experience) and there's no admmission test. Noteworthy is that the school allows the students, coming from other fashion schools, to reduce the duration of the course according to previous skills and the valuation of the teaching team.
For the registration is necessary to fill out an online application form. Unlike other fashion schools, Istituto di Moda Burgo doesn't need the signature of any kind of contract (for a greater freedom of the students).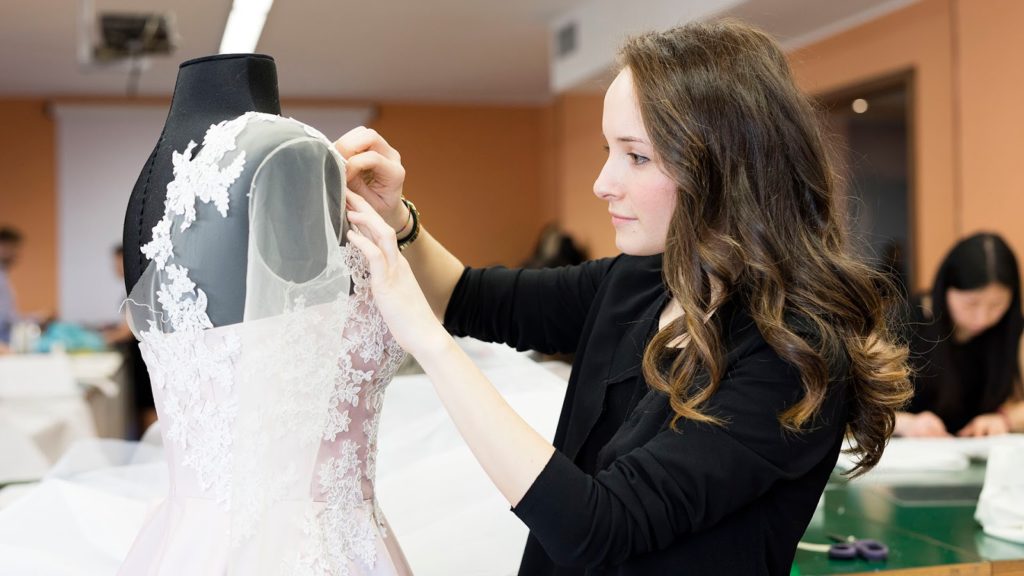 If you want to see for yourself the school and better understand programs and methods, you can visit the headquarters of Milan, Rome and Lecce during the
"Open Days" , organized every month, or visit the
"Fashion Graduate Italia" organized in Milan in October/November, where the school has a exhibition stand and presents the students' works in a fashion show.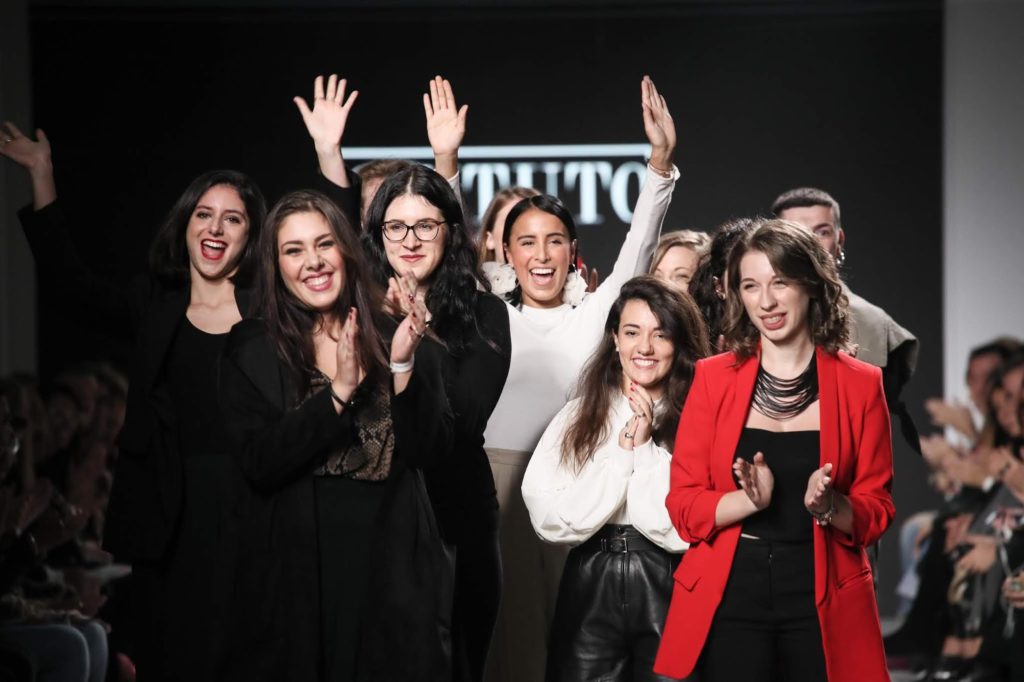 FOR INFORMATIONS: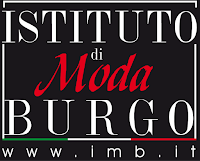 Istituto di Moda Burgo's website
International website