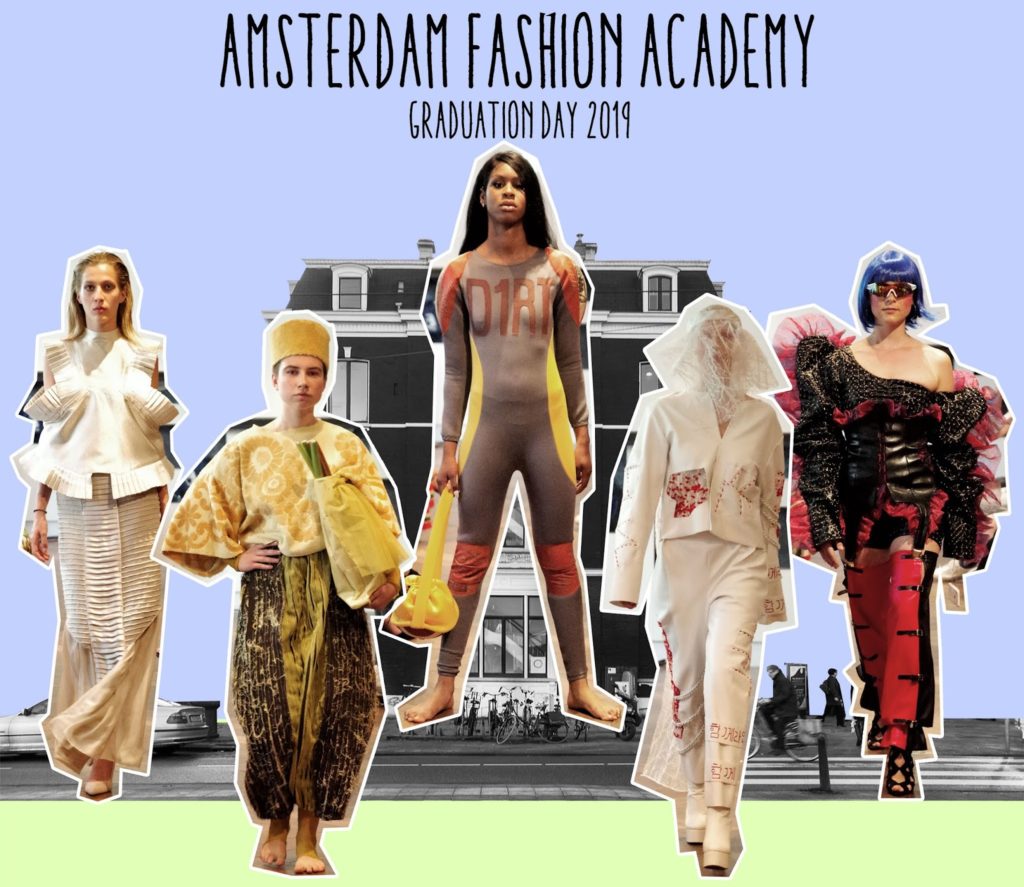 With a Graduation Day ceremony on last 30th June, Amsterdam Fashion Academy celebrated the talent of its students from the Bachelor's (Hons) degree in Fashion Business and Fashion with Textile Design. 13 young graduates ready for the working world and for a more sustainable and technological future.
The students of AMSTERDAM FASHION ACADEMY, one of the most important private fashion school in Netherland, last 30th June lived one of the best and exciting days of their lifes. The moment of the Graduation, when their projects and 3 years of hard work were rewarded with the degree diploma.
Inside the classrooms of Amsterdam Fashion Academy
From their final works emerged a urgent need of a more sustainable world, in which technology and innovation embrace ecology and humanity, everything is more connected and there's the desire for sharing skills and opportunitites.
5 Fashion Design new talented graduates
Alle the students of the 3-years course BA (Hons) Fashion with Textile Design brought on catwalk their different visions about the future. While someone was more interested on experimentation and avant-garde fashion, others worked more on fabric manipulation or were fascinated by sportswear and street-style. But there's space also for elegance, reinterpreted in a very modern way.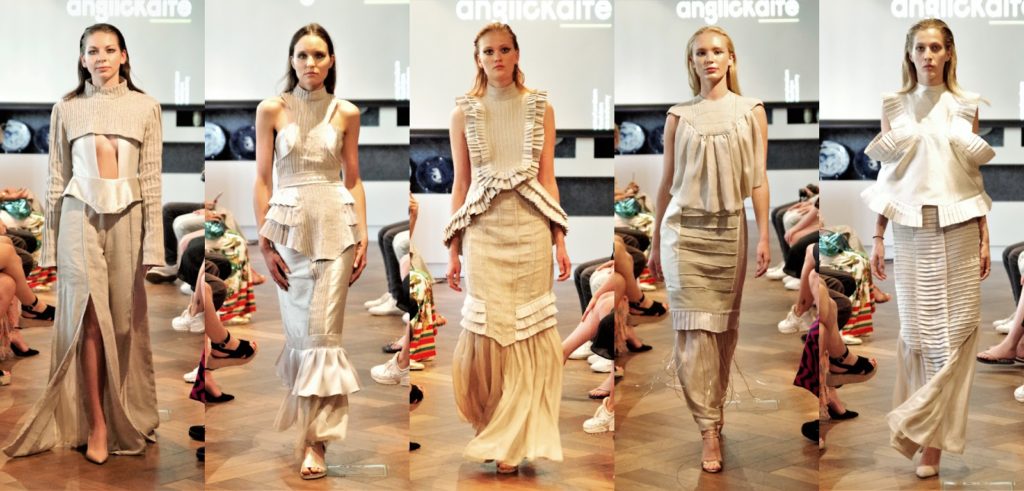 Graduate collection by Evelina Anglickaite
Evelina Anglickaite brought on catwalk her personal idea of elegance. Fascinated by the Japanese culture, her capsule collection expleres the relationship between nature and innovation, with a special eye to sustainability. The simplicity of Japanese style, like the pleats, the architectural shapes and the pure color palette are mixed with the sophistication of Eastern fashion.
Joanna Grice focused on sustainability for her Final Major Project,
created with a complete ecological design process from the zero-waste
patternmaking techniques to the natural dye of the up-cycled and
recycled fabrics. Inspired by Japanese and Eastern cultures, the
designer proposed really interesting textures and a refined mix of soft
shapes and a pinch of nostalgia.
Zara Kanaan was the most experimental and cutting-edg designer of
this fashion show. Inspired by a book by Laurence Scott, her collection
explored the connection between reality and virtual world, the human
body and the new technologies. On catwalk she presented 5 futurible
girls in black and red, wearing exaggerated proportions and alterning
vinyl and organza, feticism and a dystopian romanticism.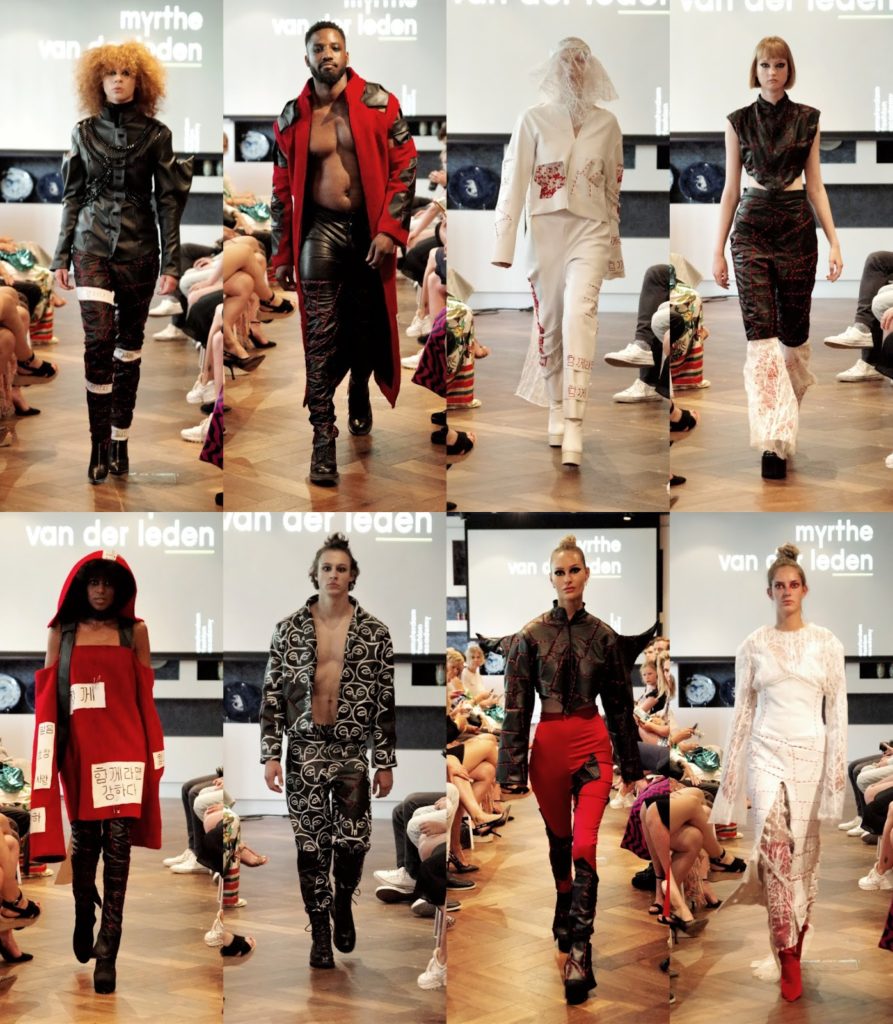 Graduate collection by Myrthe van der Leden
Myrthe van der Leden was inspired by the dictatorship in North Korea and
the style of the rapper G-Dragon. Black, white and red are the only
colors chosen by the designer to represent the strong contrasts of this
land, while the bold aspect of faux leather fight with the softness of
wool felt and every small piece of fabric is assemble or underlined by
raw top-stitches.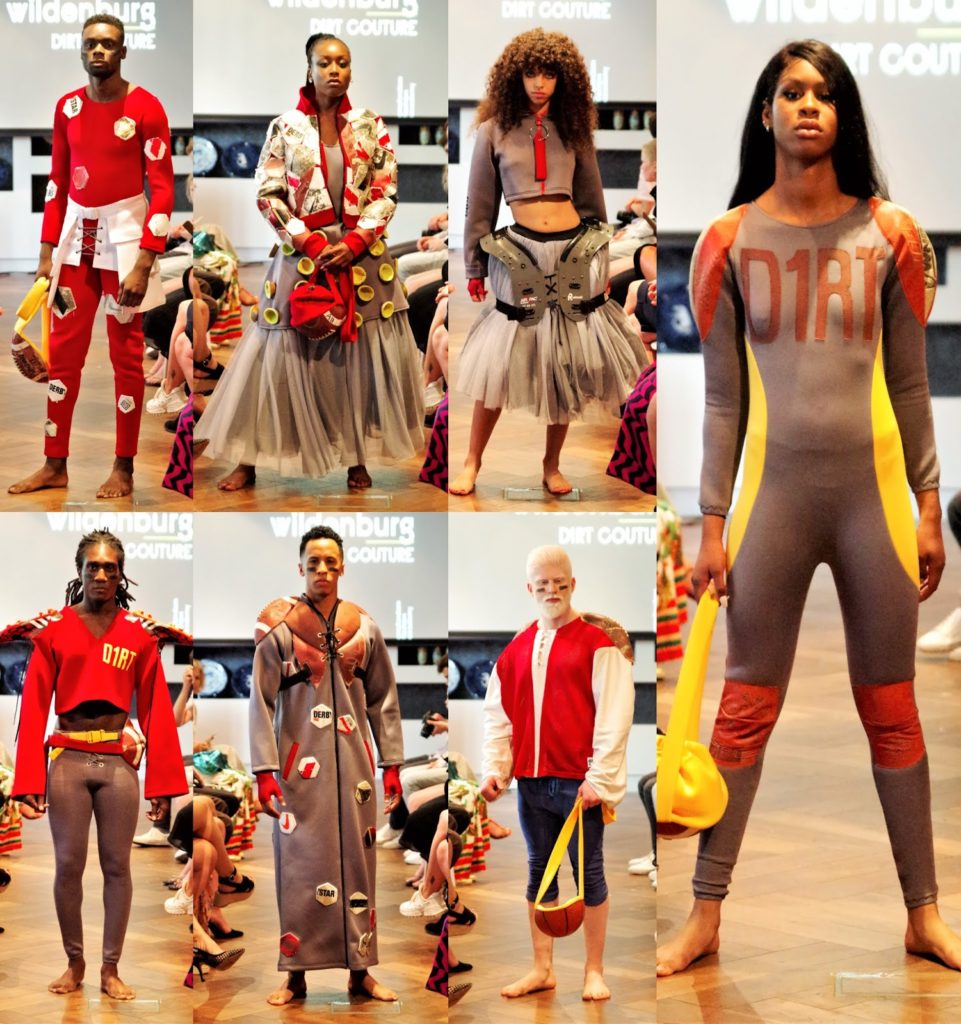 Graduate collection by Isabelle Wildenburg
Isabelle Wildenburg created a very sustainable and experimental collection entitled "Sport Couture" using recycled sport garments and equipments and reassembling them to create new shapes and accessories and giving life to her own label "D1RT", an already successful idea that is bringing the designer under the spotlight of international mass media.
8 new talents of Fashion Business
Fashion Business is one of the most important sector of fashion education, especially in a moment of technological transition likethe one that we are experiencing now. The seven final projects presented by the Amsterdam Fashion Academy's students are all focused on the new challenges of contemporary world. Sustainability, modernization, inclusivity, new media.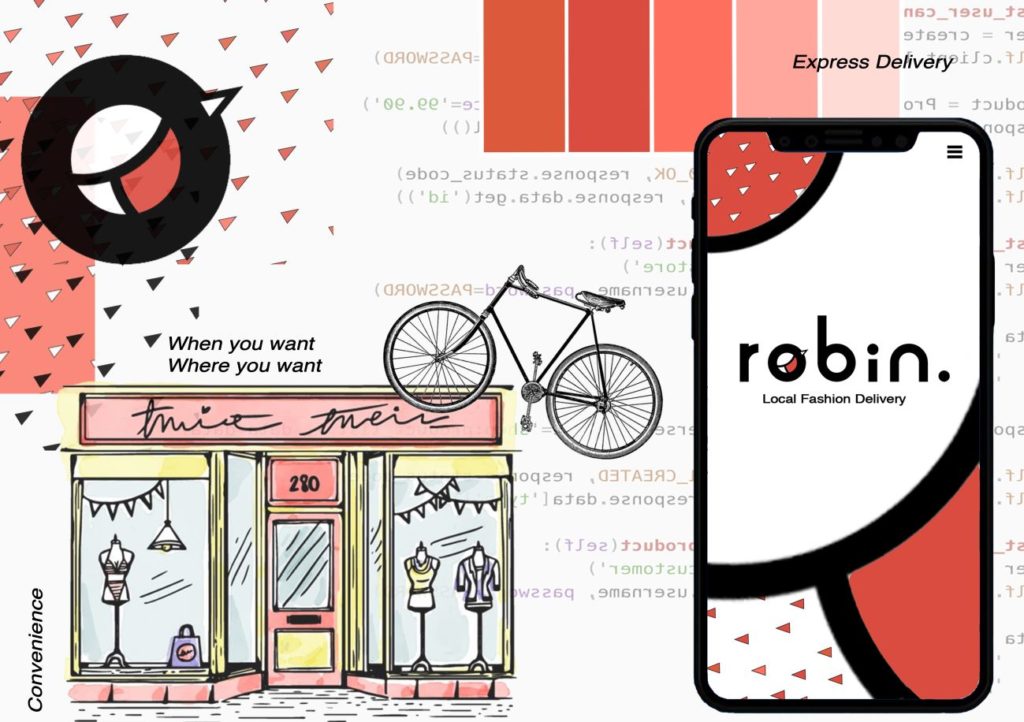 Final Major Project of Fashion Business by Robin Broekhuizen
Robin Broekhuizen's Final Major Project is focused on the solution to transform the traditional retail into something modern that can be combined to online shopping. Her business plan wants to overcome the boundaries between virtual and real through a local platform that can be inclusive for everyone and promotes a the collaboration and the emphaty between the two different world of fashion retail.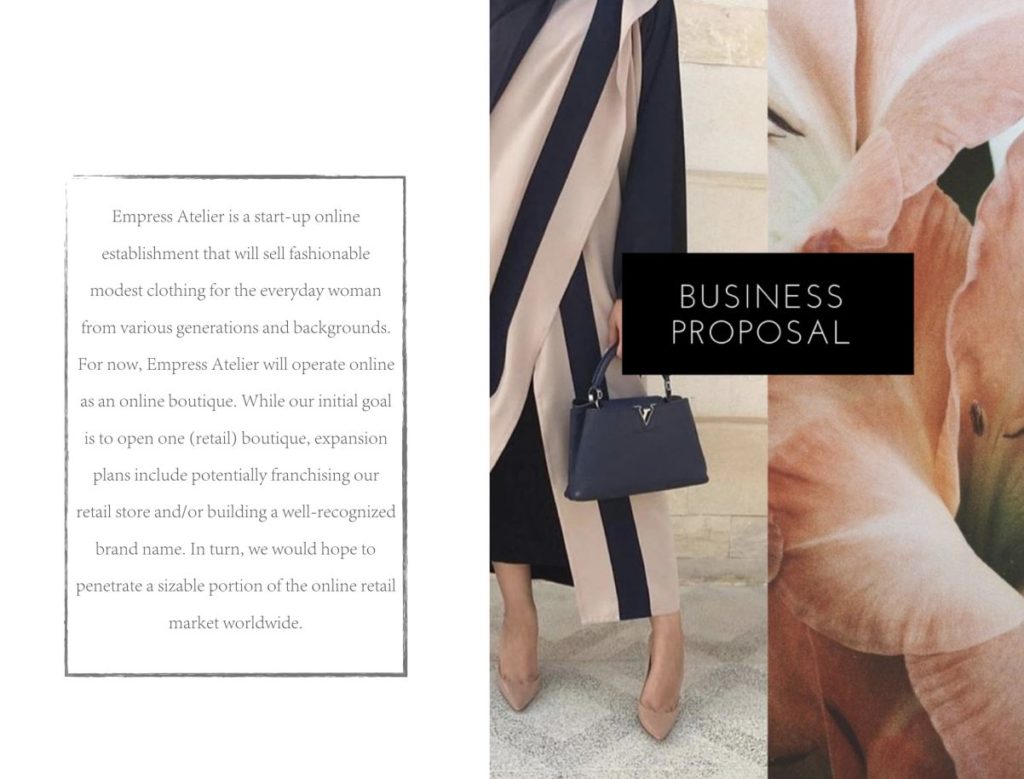 Final Major Project of Fashion Business by Aziza El-Wanni
Aziza El-Wanni took inspiration by her culture and religion for creating her own online start-up brand of modest fashion, which mixes the simplicity of European style and the mysterious charme of Middle East. An idea based on the concept of one-of-a-kind design, with garments never restocked after been sold-out, to ensure exclusivity and unicity to the customers.
Andrea La Rosa has choosen the field of accessories for her Final Major Project. After having analyzed the impact of fashion industry on environment, she decided to work on a business plan for a new brand of sustainable sunglasses completely realized with recycled plastic, giving also great attention on the ethical approach to business method.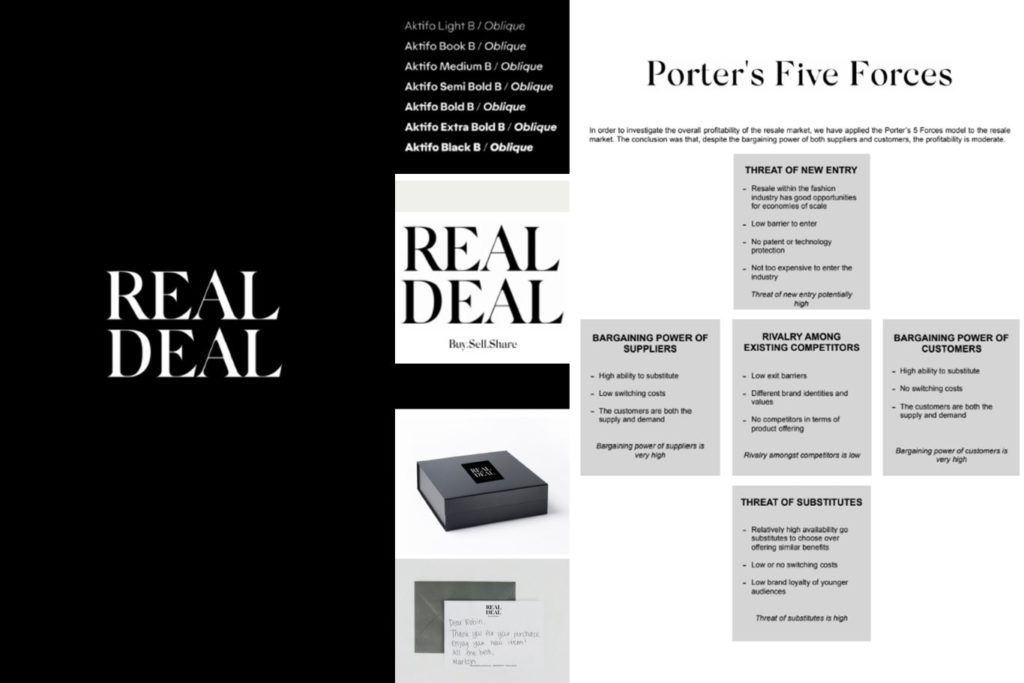 Final Major Project of Fashion Business by Martijn Maagdenberg
Martijn Maagdenberg's thesis project is focused on the bad impact that the market of counterfeited goods has in particular on emerging fashion brands. As solution for this problem he proposed an online platform for selling the brand-new designer products that can certify the authentication of the goods and gives impulse to the circular economy.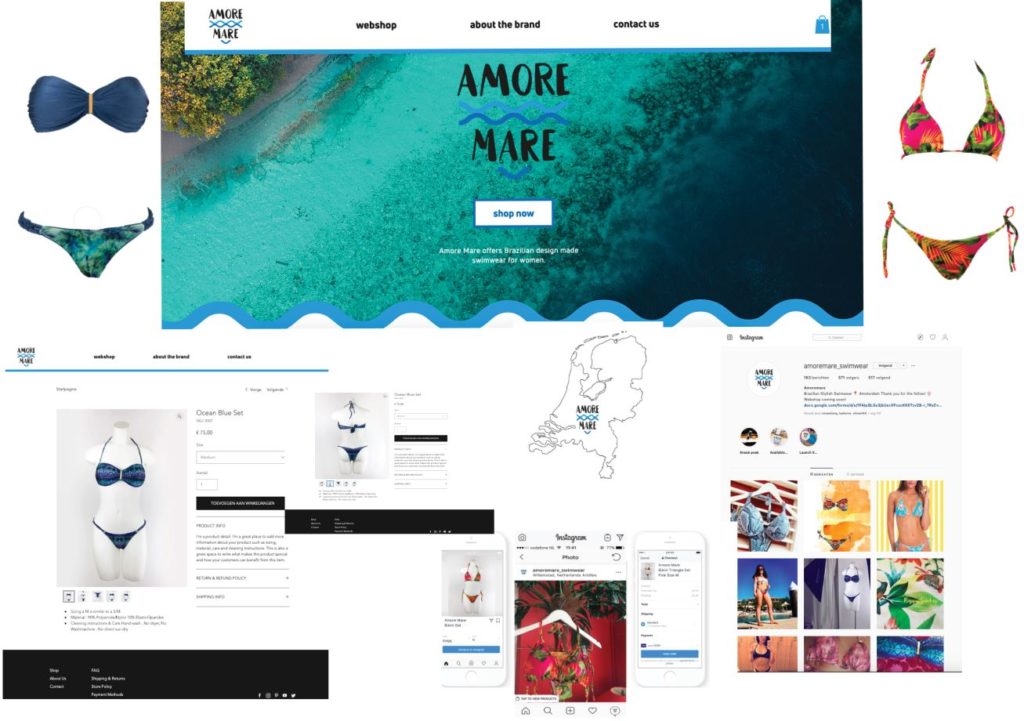 Final Major Project of Fashion Business by Avalon Olivier
Avalon Olivier developed a business idea based on her own new-born brand of beachwear, called "Amore Mare", particularly focused on sustainability and social responsability. She studied every aspects of the online shopping methods and of new communication media, creating the brand's identity from A to Z, the online e-shop and the social media campaigns.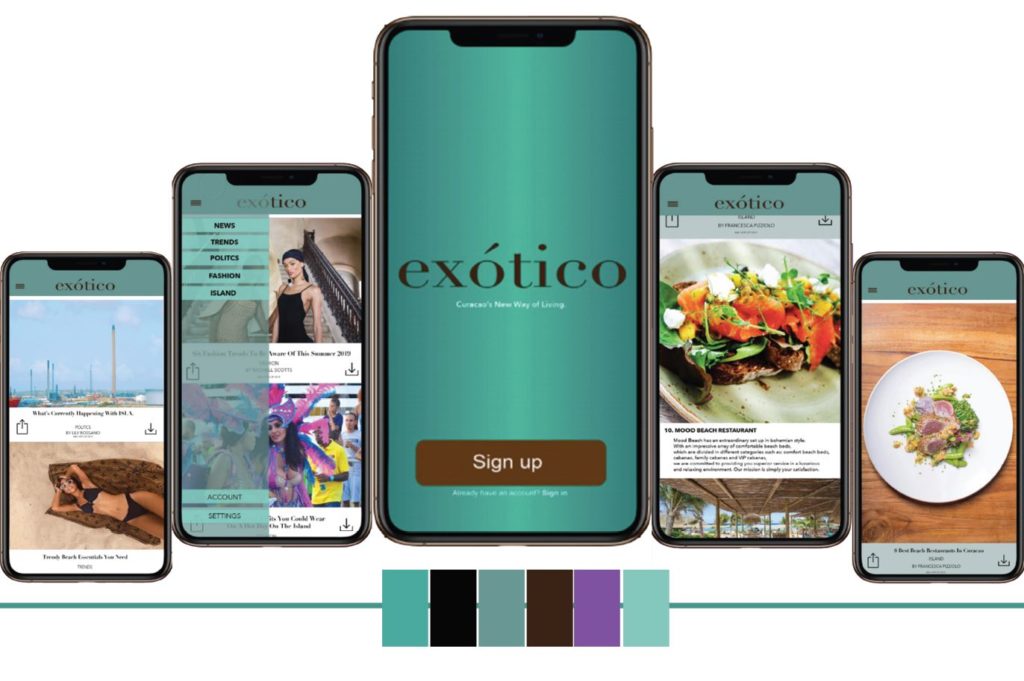 Final Major Project of Fashion Business by Francesca Pizziolo
Francesca Pizziolo worked on a project focused on the role of social media on street- style. For this reason she proposed an app to share contents regarding fashion trends, politics and local news that could be interesting for a wide target of people in her country of origin, Curaçao. A project developed in all its technical and aesthetic elements, including the graphic layout and choice of colors.
Robin Uittenbogert conjugated her passion for luxury brands to the concepts of sustainability and sharing. Her Final Major Project is based on an app for swapping pre-owned bags and small accessories, instead of selling them, having the possibility to compare their quality and conditions. In this way the custormers will have alway new elements in their closets, showing consideration for the environment and the over-production.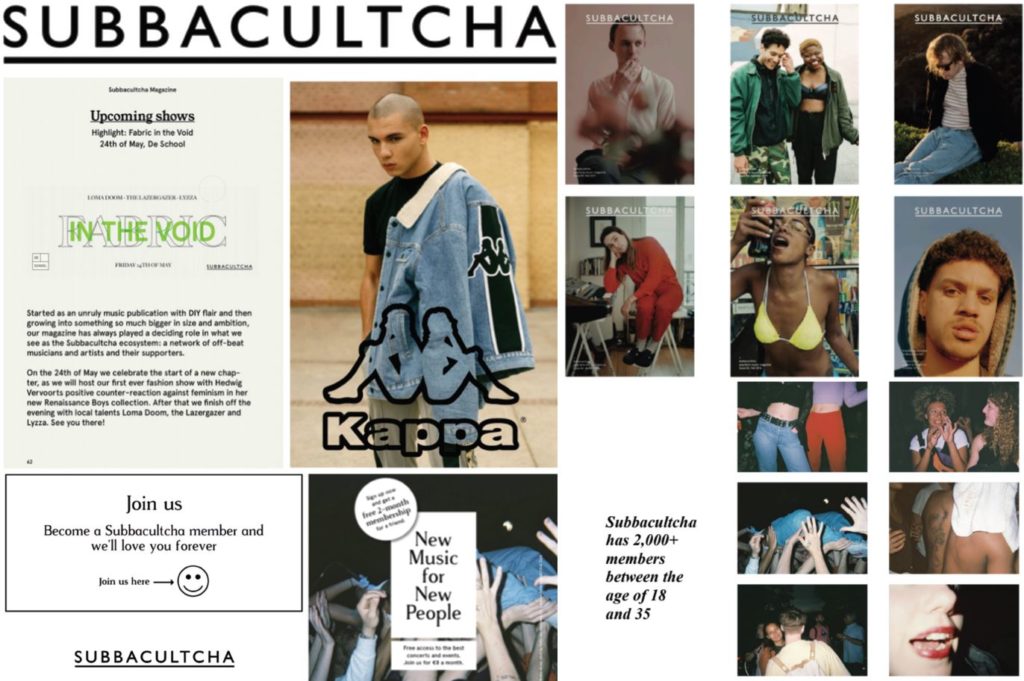 Final Major Project of Fashion Business by Mick Van Dijk
Mick Van Dijk, taking inspiration from his young generation, created a project for an independent magazine called "Subbacultcha" focused on subcultures, new street-style fashion trends, new music genders and lifestyle, with an online and offline distribution and a target of people with an age from 18 to 35.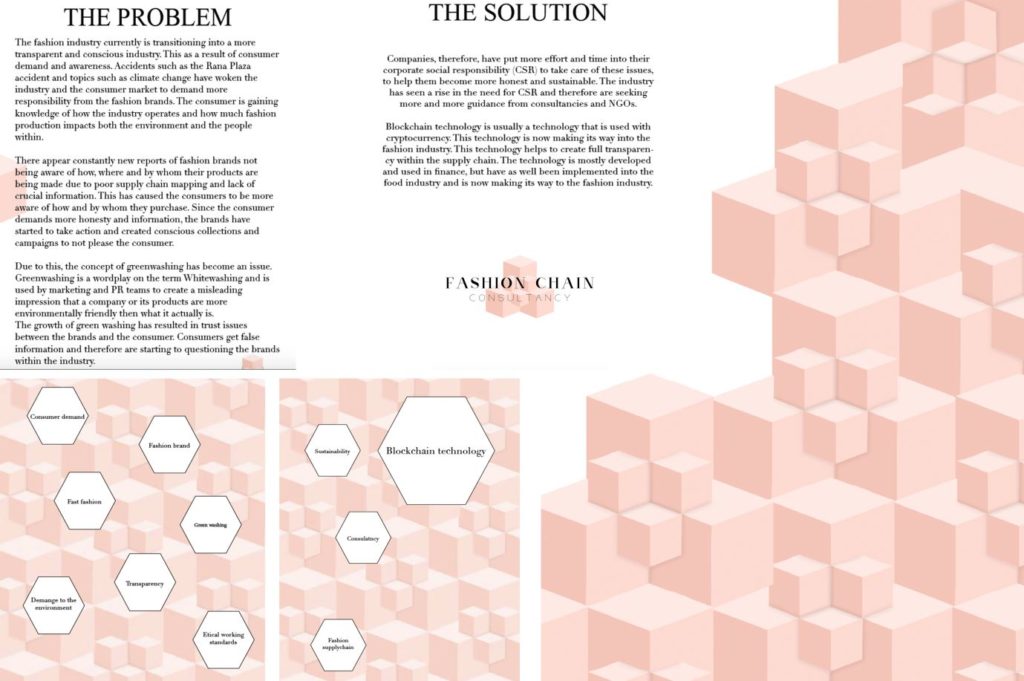 Final Major Project of Fashion Business by Lene Vindenes
Lene Vindenes focused her interests on the Corporate Social Responsability (CSR) and with her thesis project she decided to creat a consultancy agency to support the fashion brands and companies in all the processes and policies connected to CSR, helping them on develope new strategies of communication and business more close to people and environment.