There
are three types of fashion designers: those who give up at the first
difficulties, who fight like lions trying to reach their goals and other who
face this challenging job with a smile and a vulcanic energy. Paola Emilia
Monachesi surely doesn't belong to the first category and with her label "Pryvice"
gives a shot of life to the traditional Italian High Fashion, brightning the catwalks
with flashes of gold and precious metals.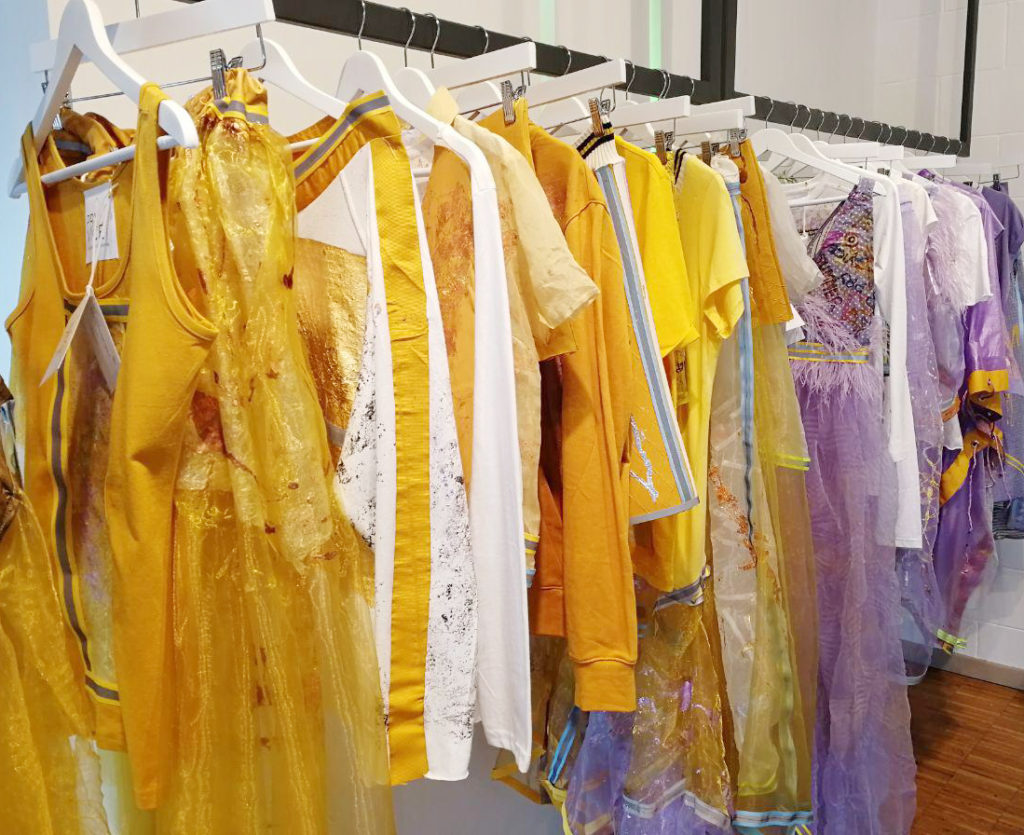 The collection "Tech Intencity" by Pryvice in the Livia Gregoretti's showroom in Milan
The last time
I saw you was in July at Altaroma, with your beautiful fashion show.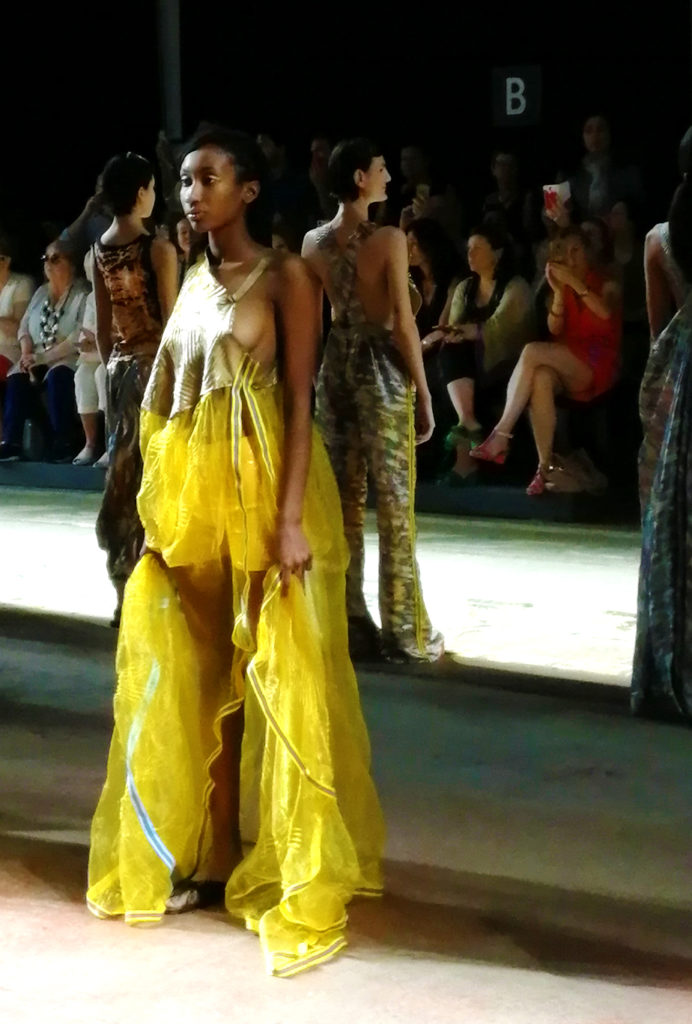 "Pryvice" fashion show at Altaroma in July 2019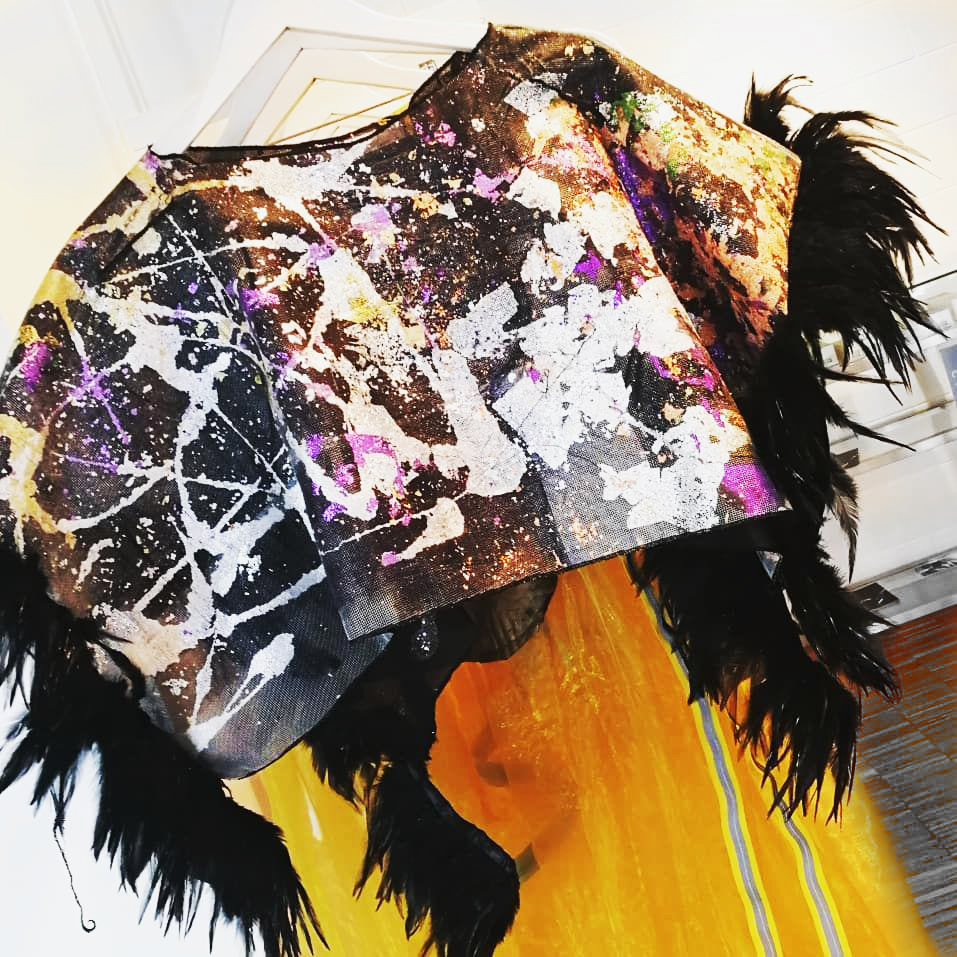 One of the most eye-catching pieces of the collection hand-painted by Paola Emilia Monachesi
The "toile d'araignée" and other special effects created by Paola Emilia Monachesi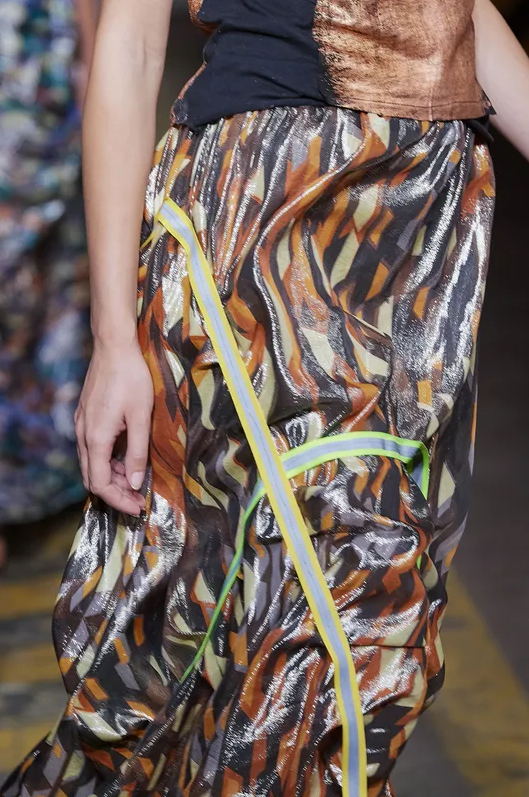 Detail of an outfit from the fashion show "Pryvice" at Altaroma in July 2019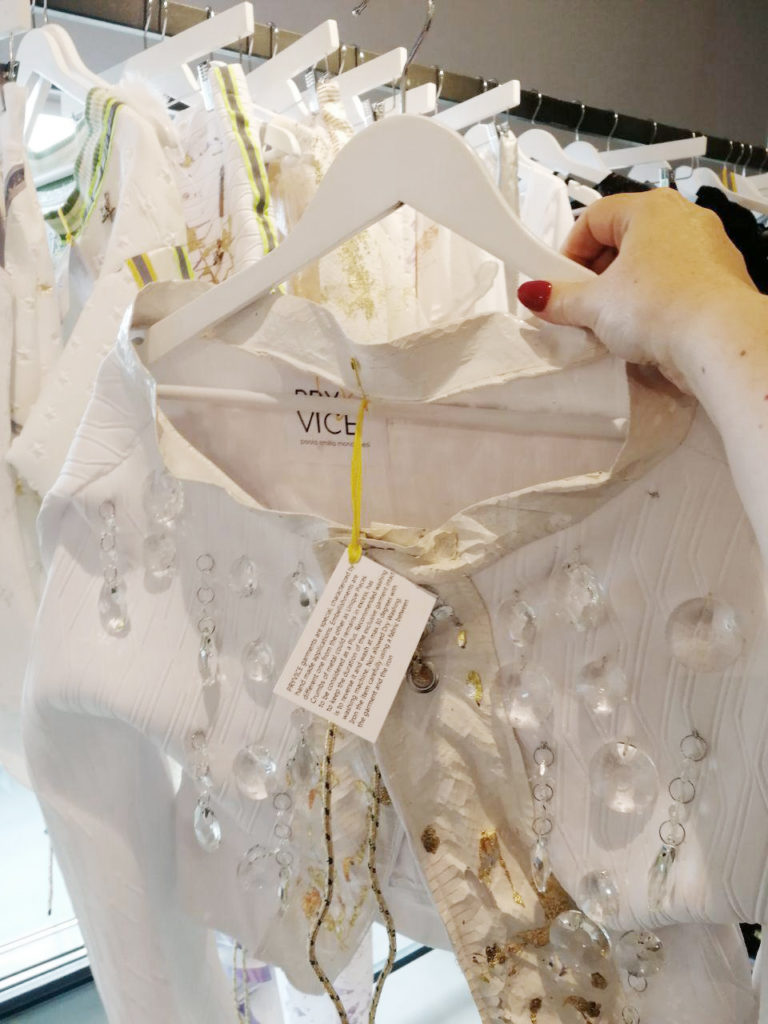 Hi-tech fabrics and sparkling decorations for the creations by "Pryvice"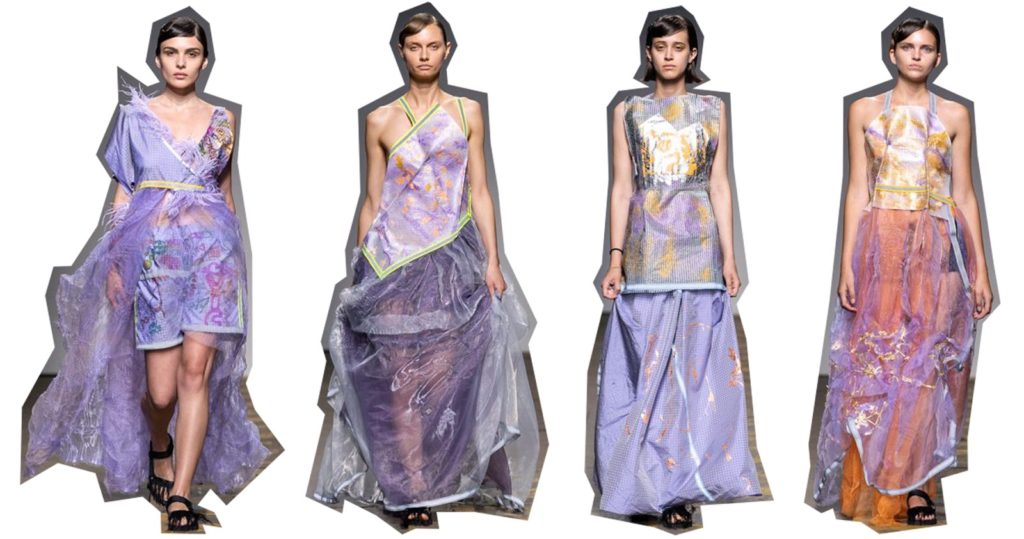 Outfits of the collection "Tech Intencity" showcased at Altaroma in July 2019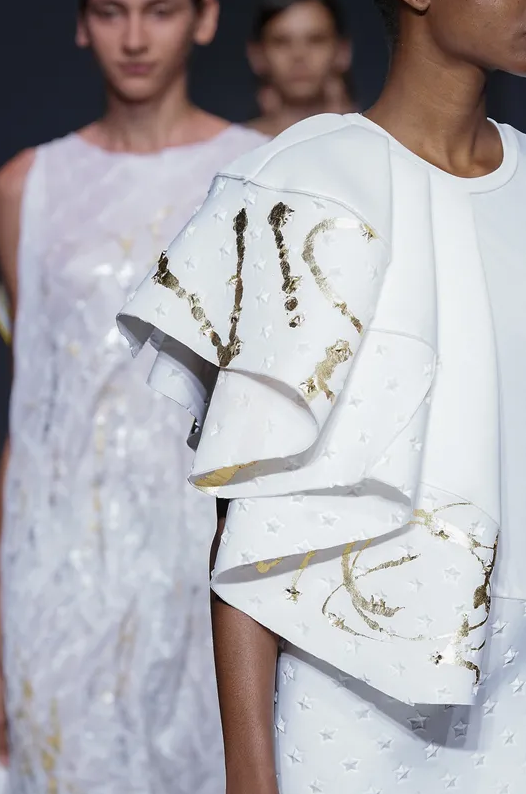 Detail of an outfit from the fashion show "Pryvice" at Altaroma in July 2019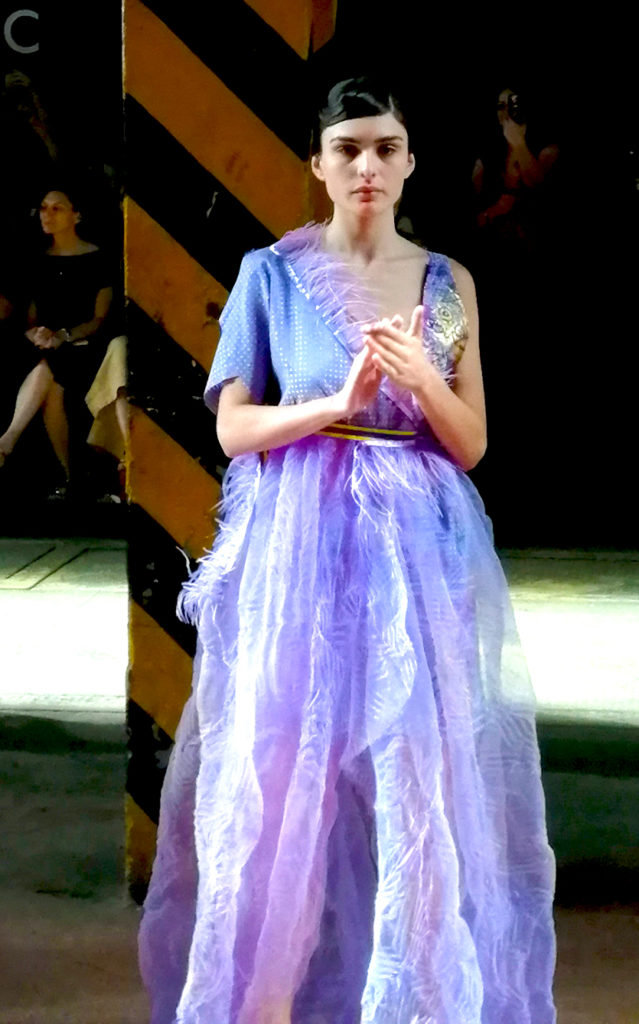 Outfit of the collection "Tech Intencity" showcased at Altaroma in July 2019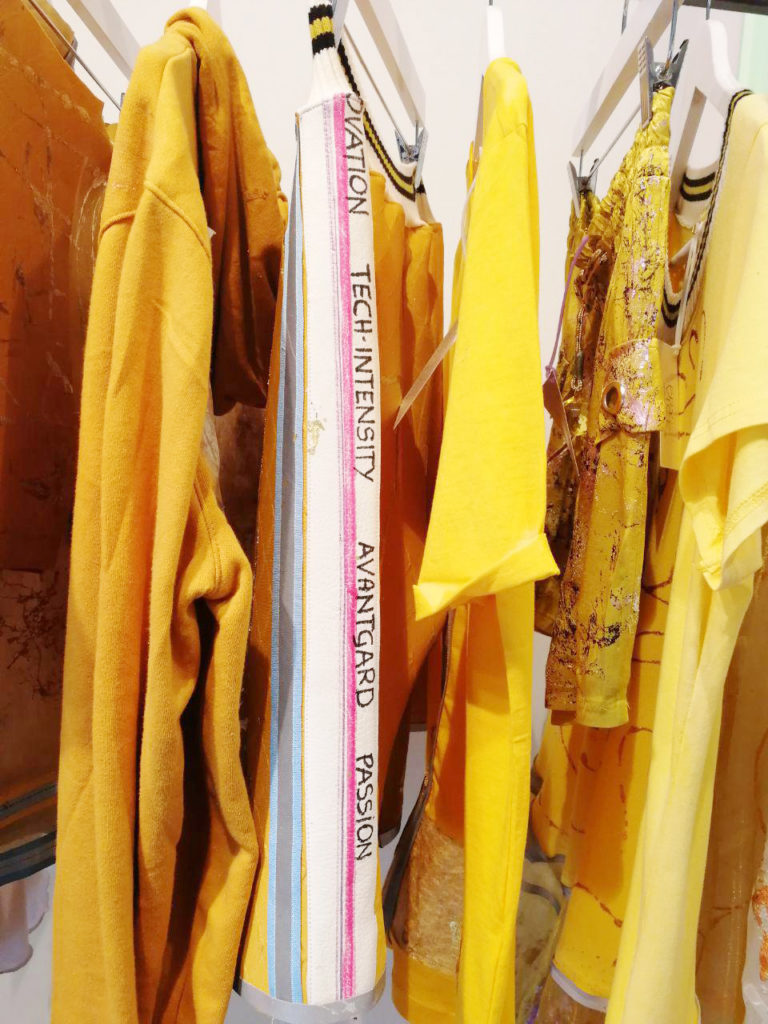 Handmade details on the avant-garde creations realized by Paola Emilia Monachesi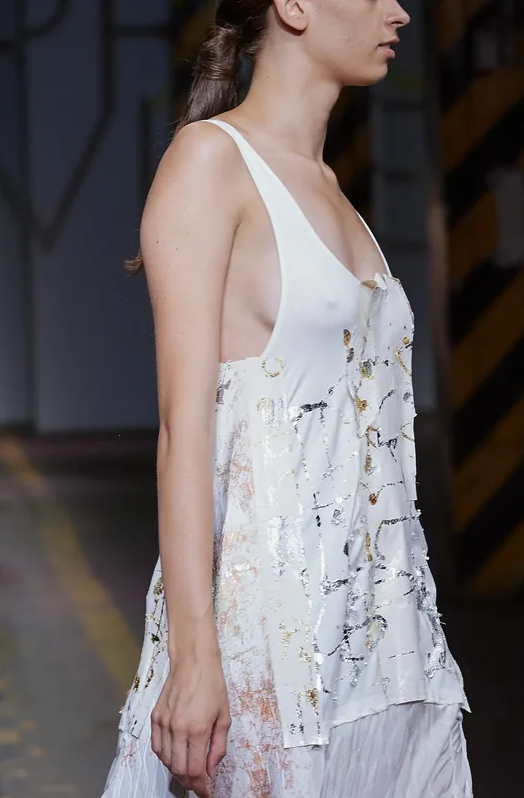 Detail of an outfit from the fashion show "Pryvice" at Altaroma in July 2019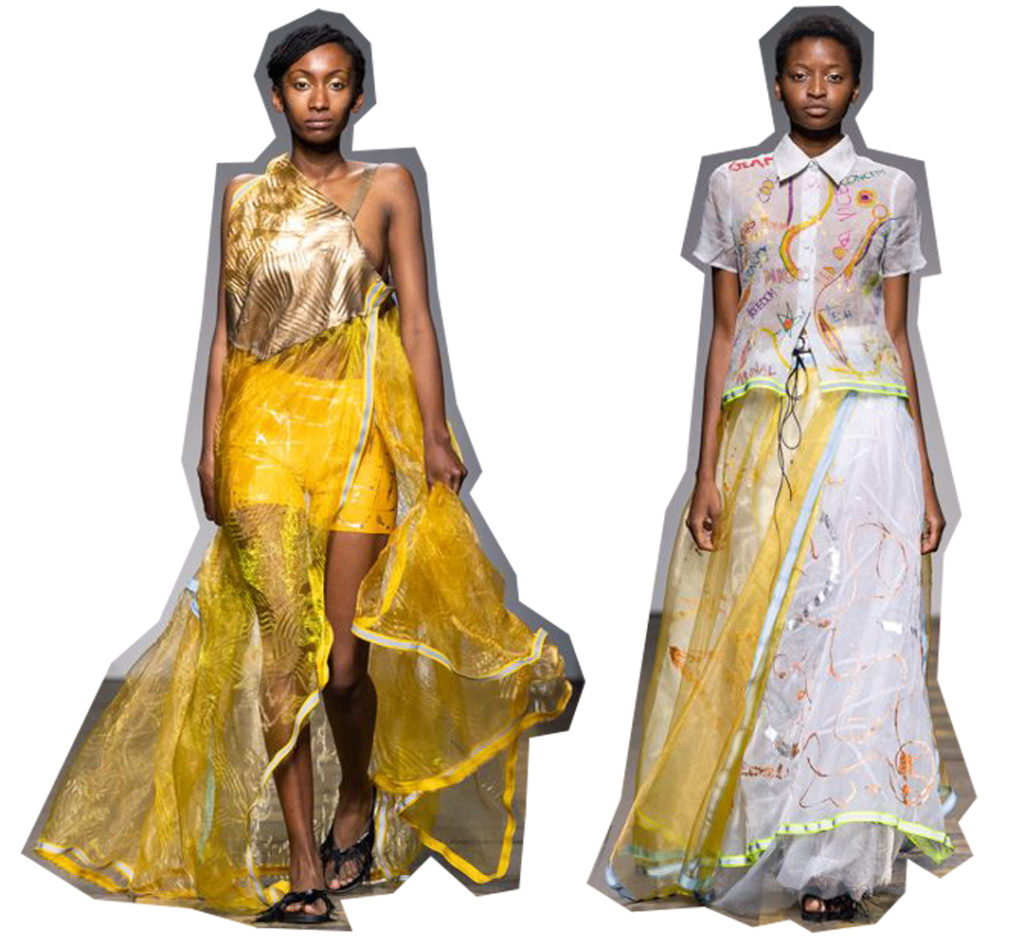 Outfits of the collection "Tech Intencity" showcased at Altaroma in July 2019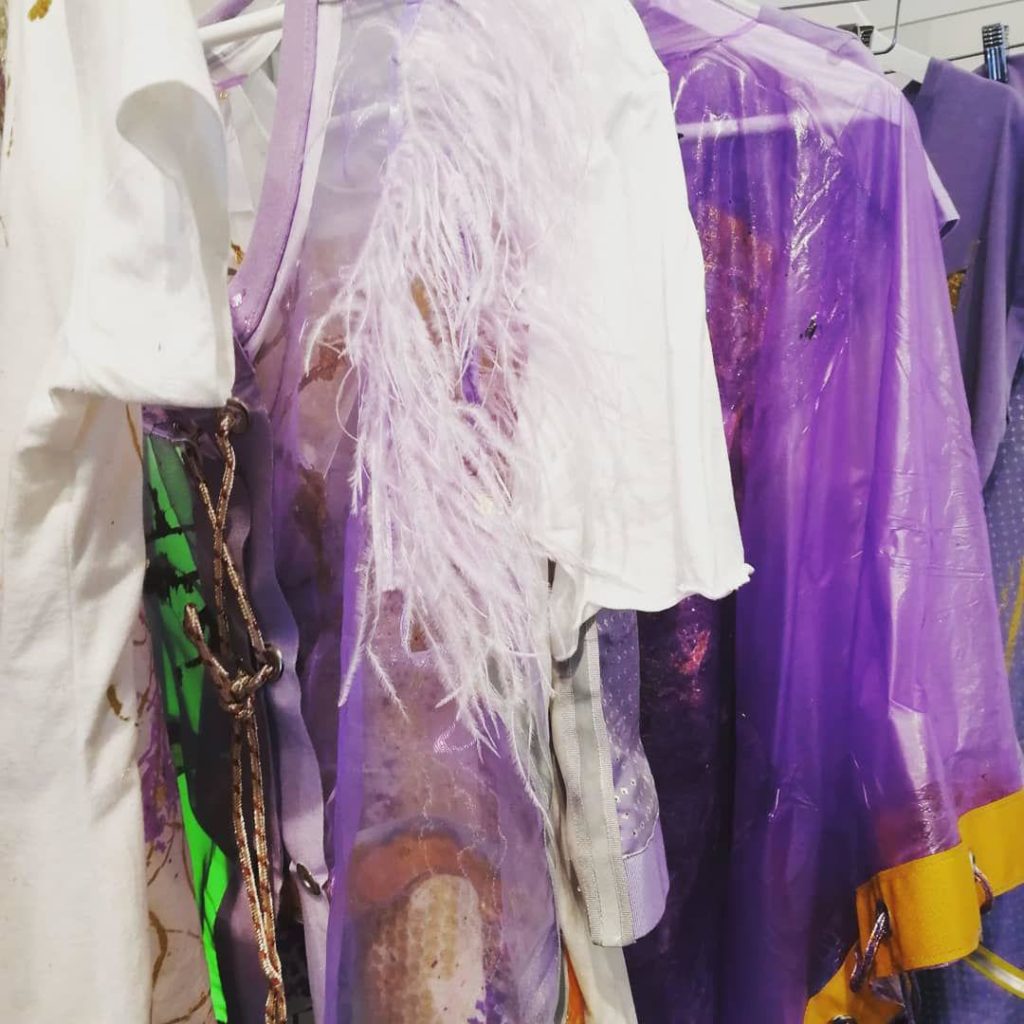 The collection "Tech Intencity" by Pryvice in the Livia Gregoretti's showroom in Milan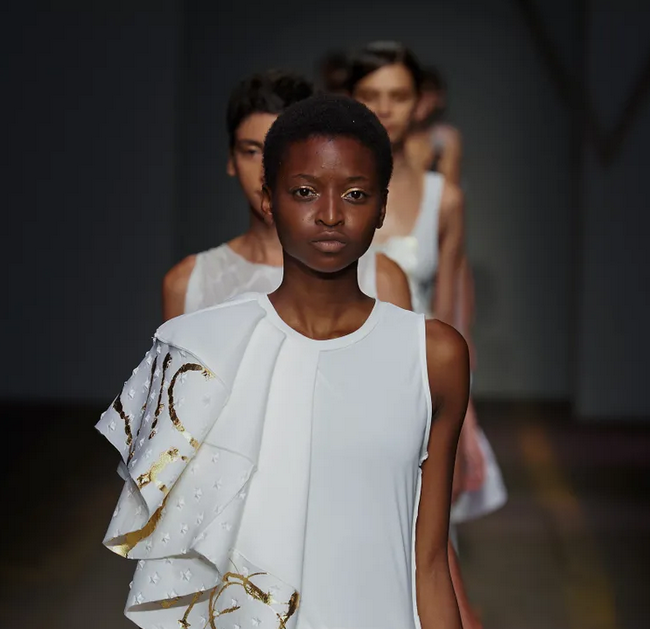 "Pryvice" fashion show at Altaroma in July 2019