A hundred years after the birth of the great master of Italian cinema Federico Fellini, Maiani Accademia Moda celebrates his visionary talent with a graduate collection in which foolishness and dreams live together in the creations of the fashion design students.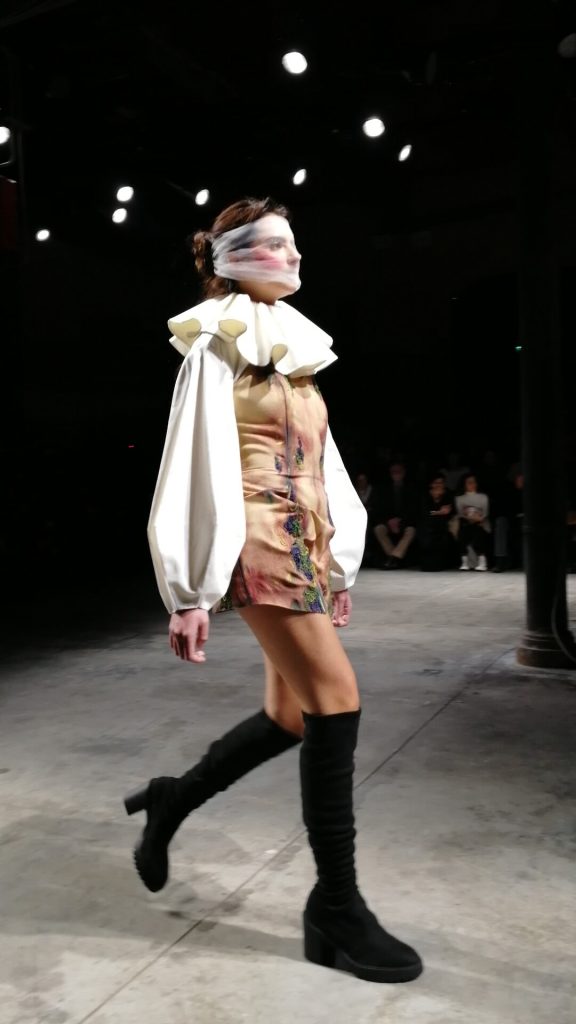 The opulence and the extravagance of the Fellini's movies relive on the catwalk of the Maiani Accademia Moda's graduate fashion show just presented at Altaroma. That of having a genius like Federico Fellini as point of reference may be a hard task for a young designer, because his world was so rich of images, visions, extraordinary characters and fancy costumes. But the Maiani's students were able to manage this extravagant universe of visual inspirations creating a collective collection that represented all its complexity without forgetting the concreteness of a fashion product.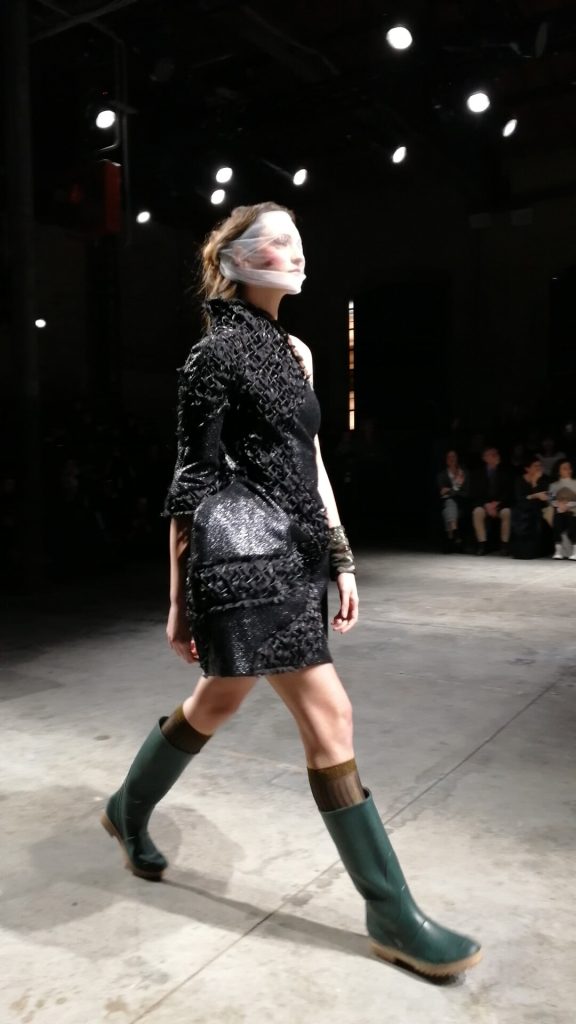 Everything is voted to the excess and the young designers declined it into many different ways. On catwalk we've seen the world of circus in the large ruffle collars and in the tamer's jackets, the storyboards of screenplays, the Casanova's atmospheres, the desire for an oniric escape from the daily routine.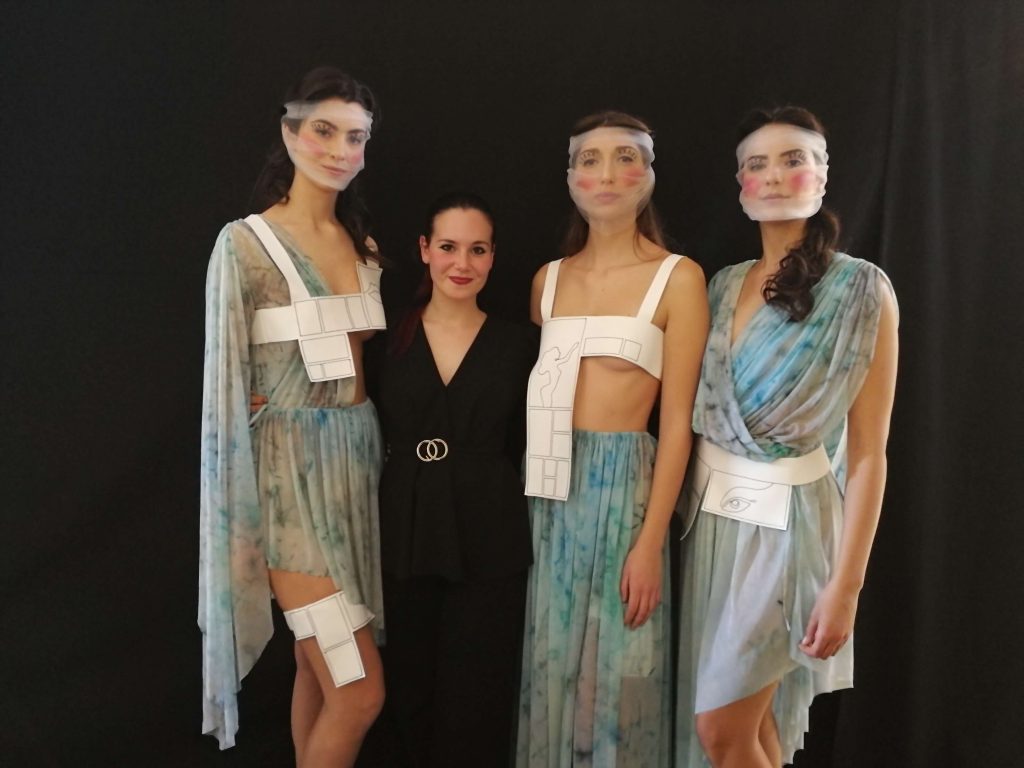 From the exotic brocades to vinyl and pvc and neon colors, from transparent nets to dramatic manipulations of fabric, from hyperbolic sleeves in violet nylon to delicate embroideries on organza or sky-tone shades on chiffon. Even Fellini's face become a perfect icon to represent a strong identity and an incredible life.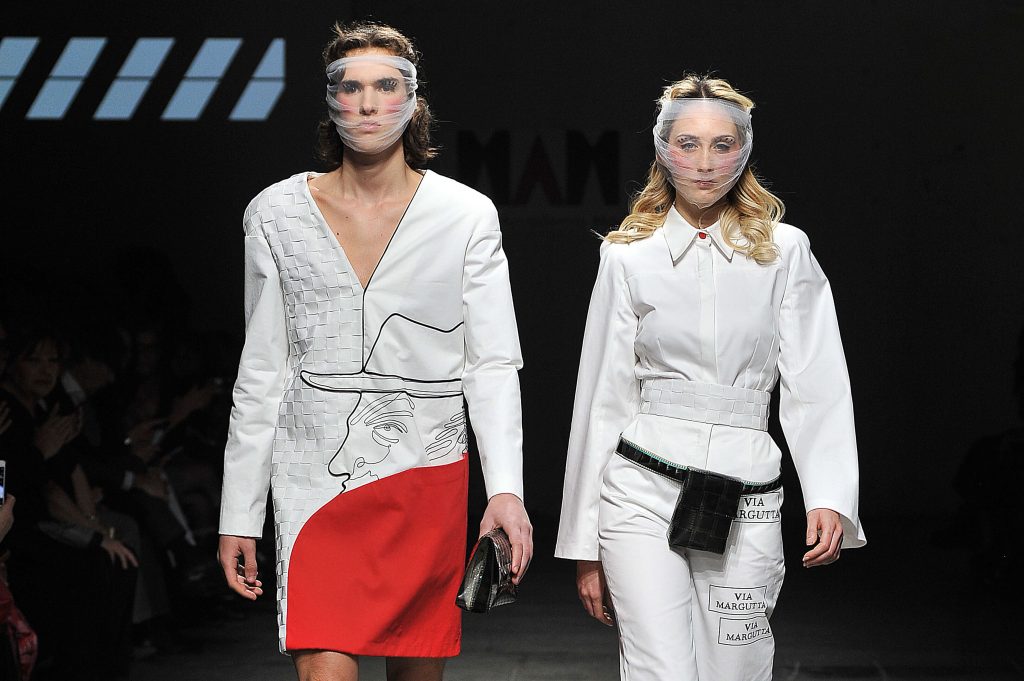 Among the many creations of the Maiani's students, I'd like to highlight the wavy pleats on satin of the dress realized by Ludovica Fares, the beautiful geometrical embroideries and the transparencies of the Eleonora Valentini's outfits, but especially the oniric world made of small flowers, captivating vinyl textures and fluorescent embroideries speaking about evasion and cinism designed by Ilenia Spiriti.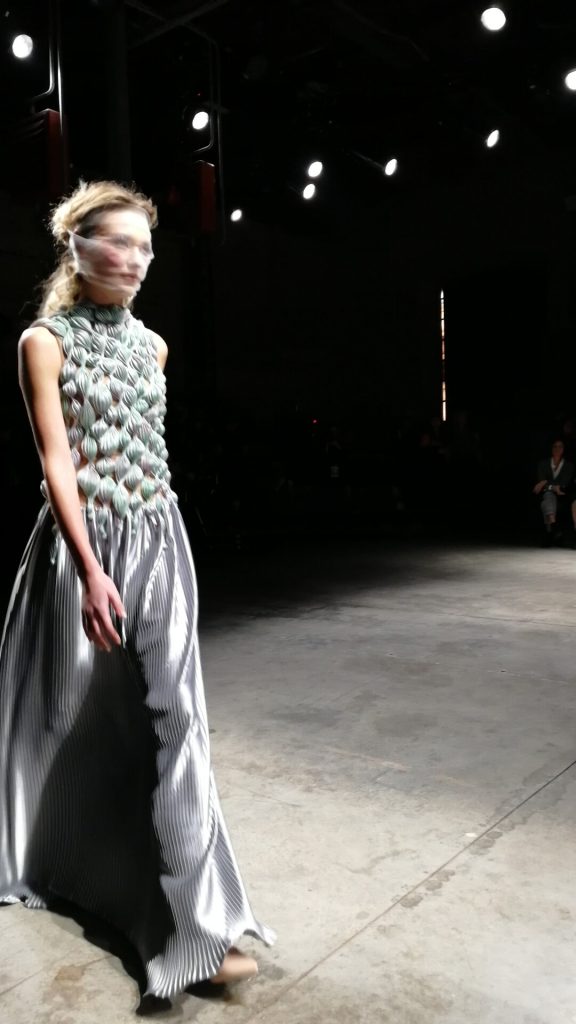 Here the students of Maiani Accademia Moda who partecipated to the fashion show at Altaroma:
Altea Placidi – Amelia Filosa – Angela Ferrotti – Chiara Battelli – Chiara Dari – Cristina Ladu – Eleni Di Marcantonio – Eleonora Valentini – Francesca Nunzi – Giulia Guerrieri – Ilenia Spiriti – Ludovica Fares – Manuela Codacci Pisanelli – Marika Priori – Marta De Vivo – Noemi Mattei – Sara Cimmino – Selene Leo