Colors precious like rare gemstones, sparkling surfaces that reflect the lights of a magic carnival, somptuous dresses and reminescences of the 19th century. In the lastest Milan Fashon Week, Simone Bartolotta and Salvatore Martorana brought us into the reign of fantasy, where every woman can be a Princess.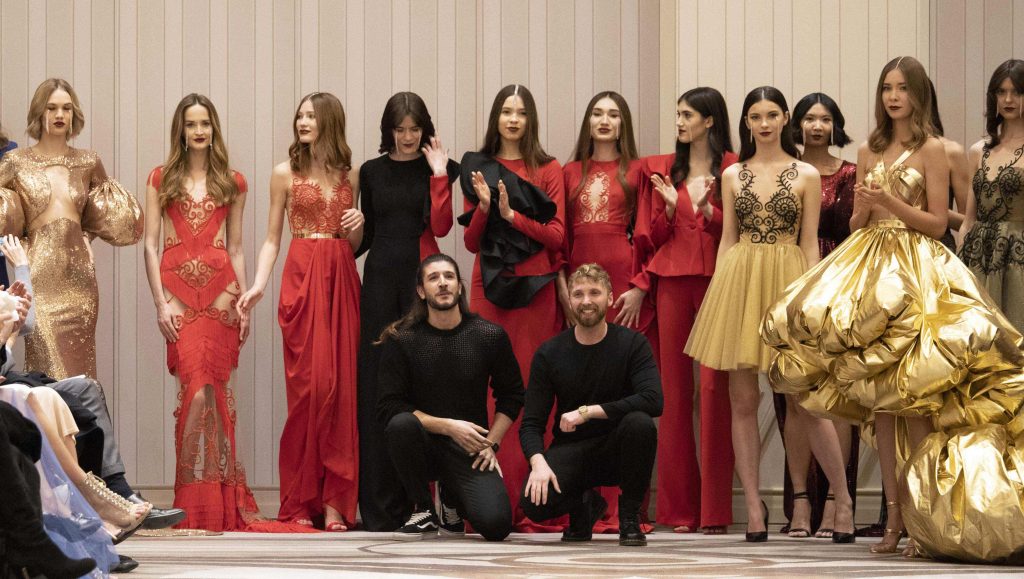 Imagine the impressive effect that the "Tivoli's Garden", the famous park in Copenhagen, made on the people of mid-1840s or the surprised and amused face of a little girl who goes on the carousel for the first time. Mix these images with the dark and refined atmospheres of the Tim Burton's movies and obtain the inspiration for a very elegant and sophisticated fashion collection. Like for that just presented at the Hotel "Principe di Savoia", during the latest edition of the Milan Fashion Week, by the design duo BARTOLOTTA & MARTORANA.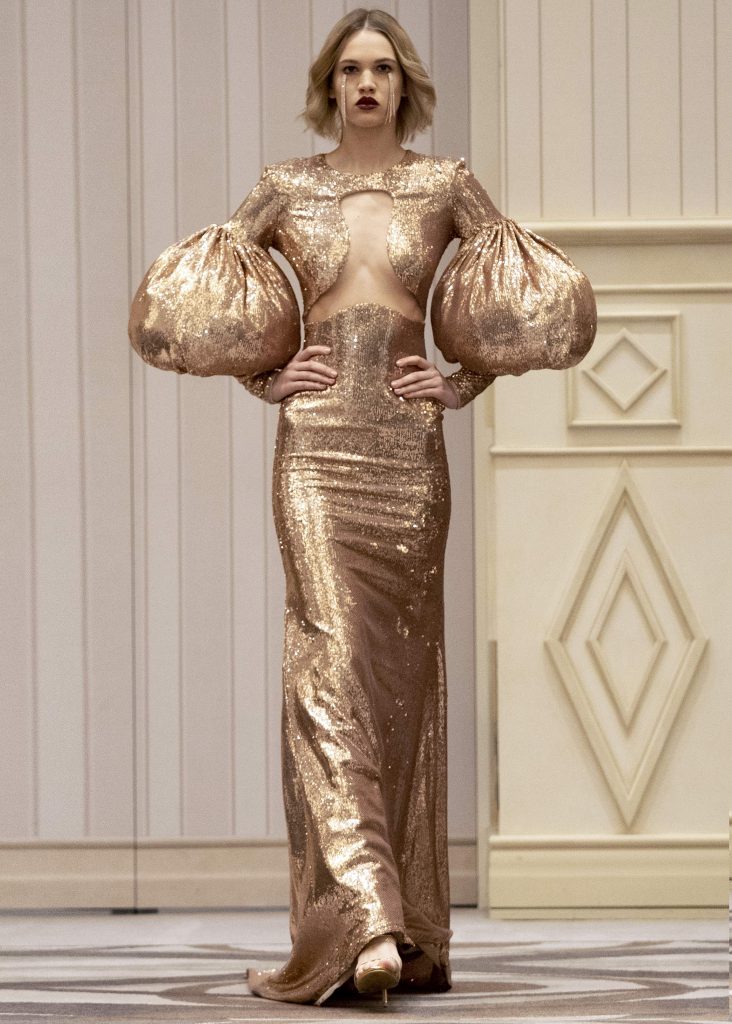 It's now clear that I have a personal passion for these two young fashion designers, who I've followed in their evolution since the beginning of their career. But, dear reader, you should admit that they are surely among the most talented new names of the Italian fashion design.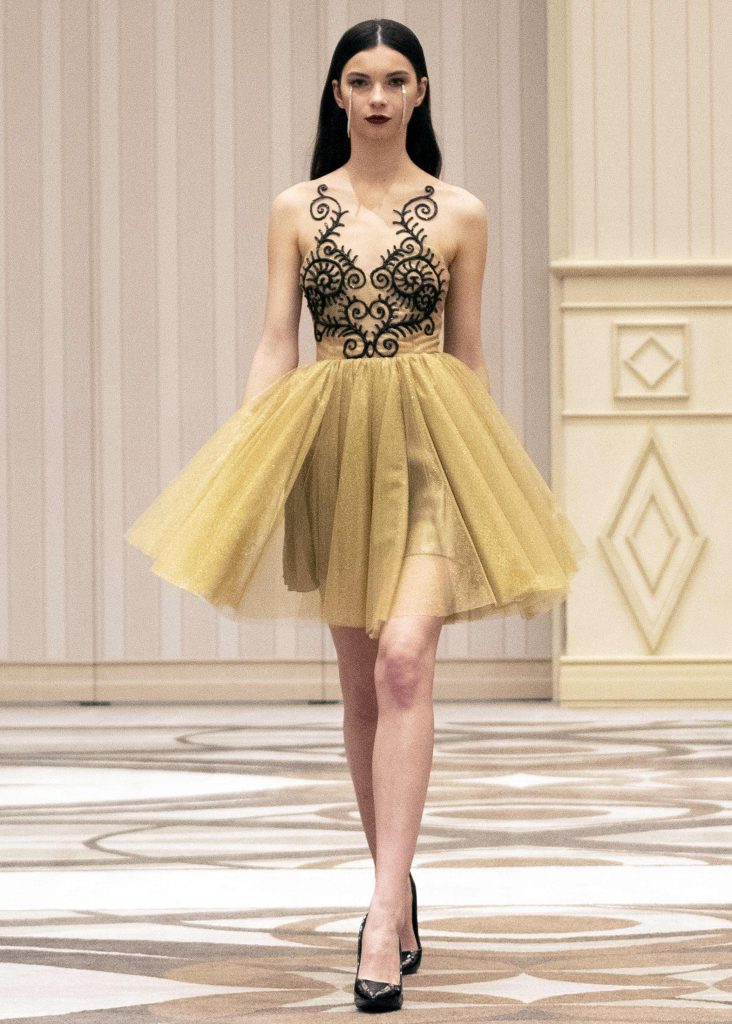 Step by step, collection after collection, Simone and Salvatore continue to refine their style, transforming their personal vision and imagination into something not only beautiful, but wearable. They create dresses that every woman dreams to wear to feel special and unique.
The f/w 2020-21 collection is a journey into a rich and aristocratic past, crossing different eras, passing from the crinolines and the giant "gigot" or "leg-of-muttons" sleeves of the mid-19th century, to the long fringes of the "Flapper Girls" of the Roaring Twenties and the shining jumpsuit of Diana Ross in the 70s, without forgetting the Grace Kelly's Dior-look and the ethernal beauty of a Greek Goddess.
The winter color palette is obviously darker than that of the previous spring/summer collection, and it cannot be otherwise. But in the multitude of black fabrics, even if made vivid by different textures and shining effects, the two designers insert also many shades of colors, privileging red and an opulent tone of gold, but adding also some touch of teal, gunmetal and magenta.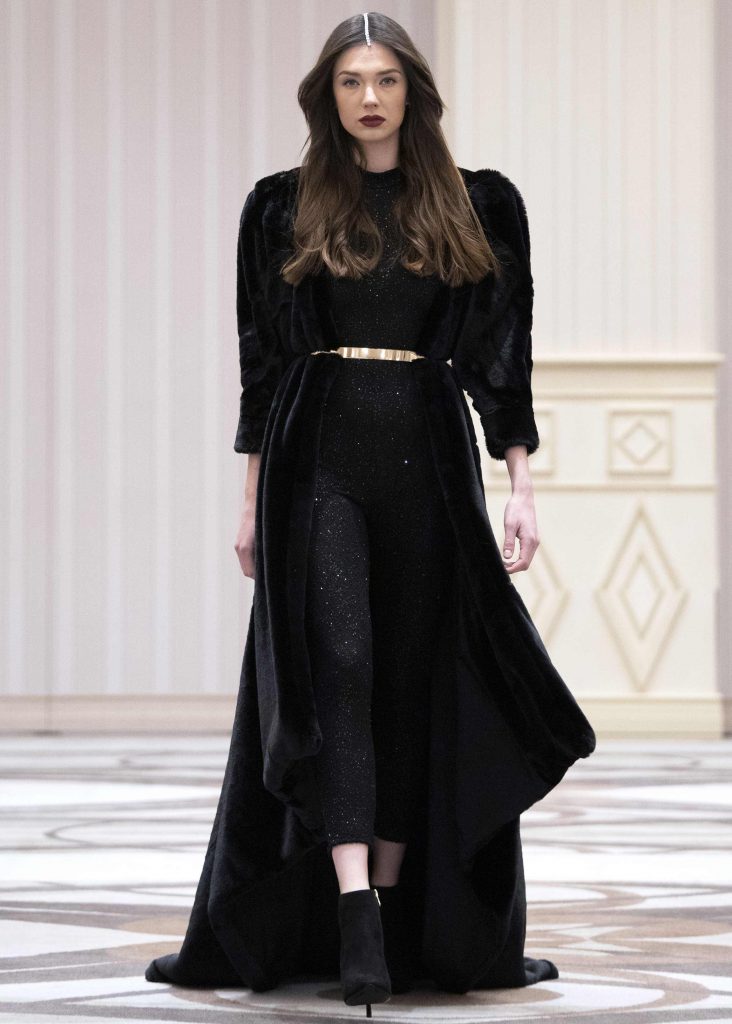 Leitmotifs of their style, there are the ultra-recognizable and always refined silicone embroideries and the funny prints, that take both inspiration from the shape and colors of the carousel's horses. But also the flounces, that decorate with great femininity the edges of the collars or create big and very scenic cascades of fabric on the long dresses.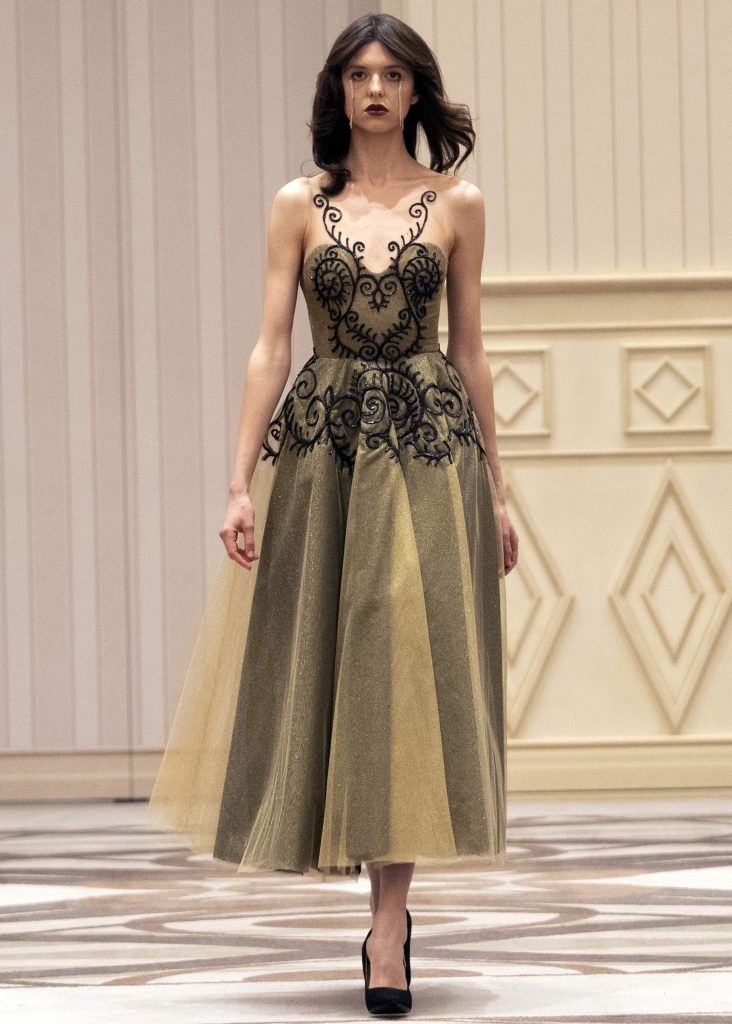 Maybe this time I can feel a certain sense of nostalgia in their creations and especially in the shining crystal tears decorating the models on catwalk, as if the designers were longing for a far past never seen in person but, for this reason, made more interesting and almost voluptuos in its sophisticated and rarefied aesthetics.