Five years passed from the first post and in all this time the blog has grown constantly, transforming itself into a real fashion magazine completely dedicated to the new talents of fashion.
It was 18th July 2015 when I wrote the first article in this blog. At its very beginning probably it was an experiment, a change in my professional life before focused on designing and teaching only.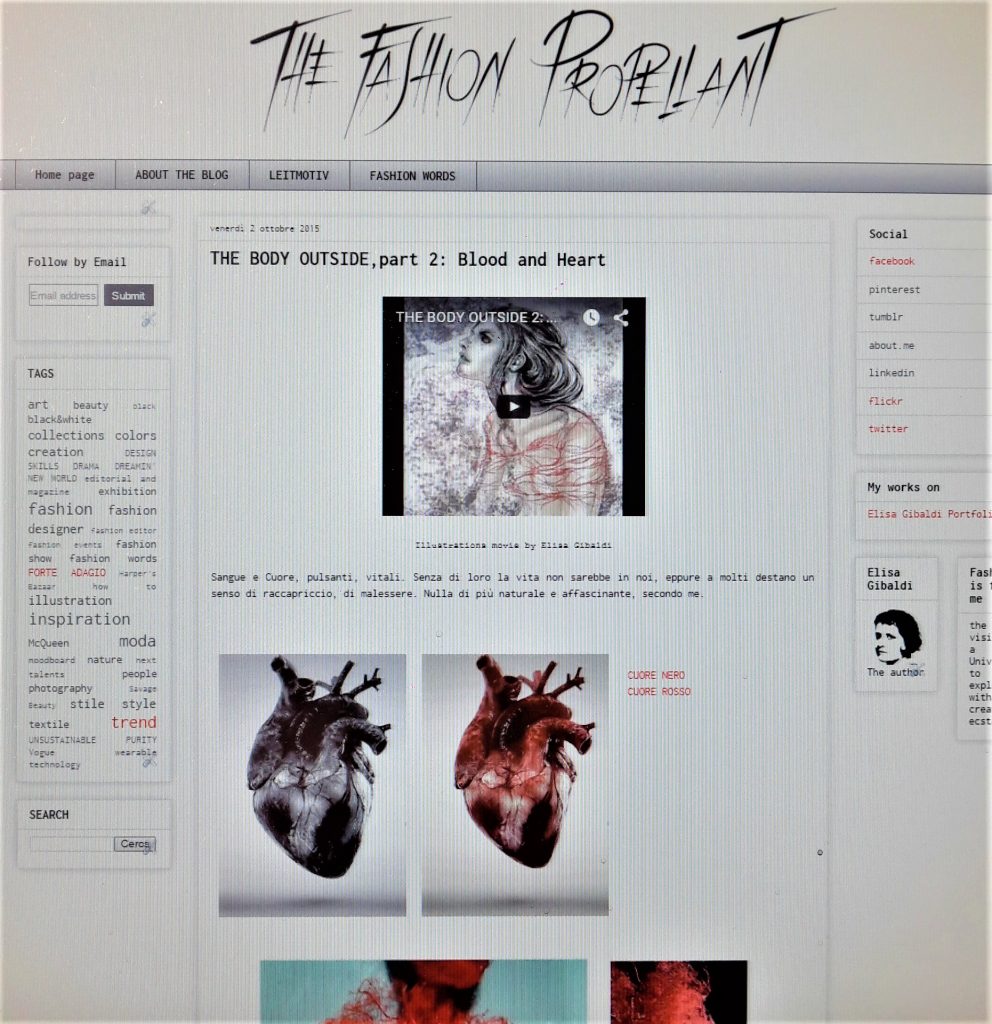 Looking back I can see my personal story between the virtual pages of this blog. In all this time it changed 4 times, graphically and also conceptually, moving from a simple visual and illustrated diary for expressing my passion for avant-garde designers to a real focus on fashion schools, emerging brands and young fashion talents, with interviews, reports from the most important fashion events and insights.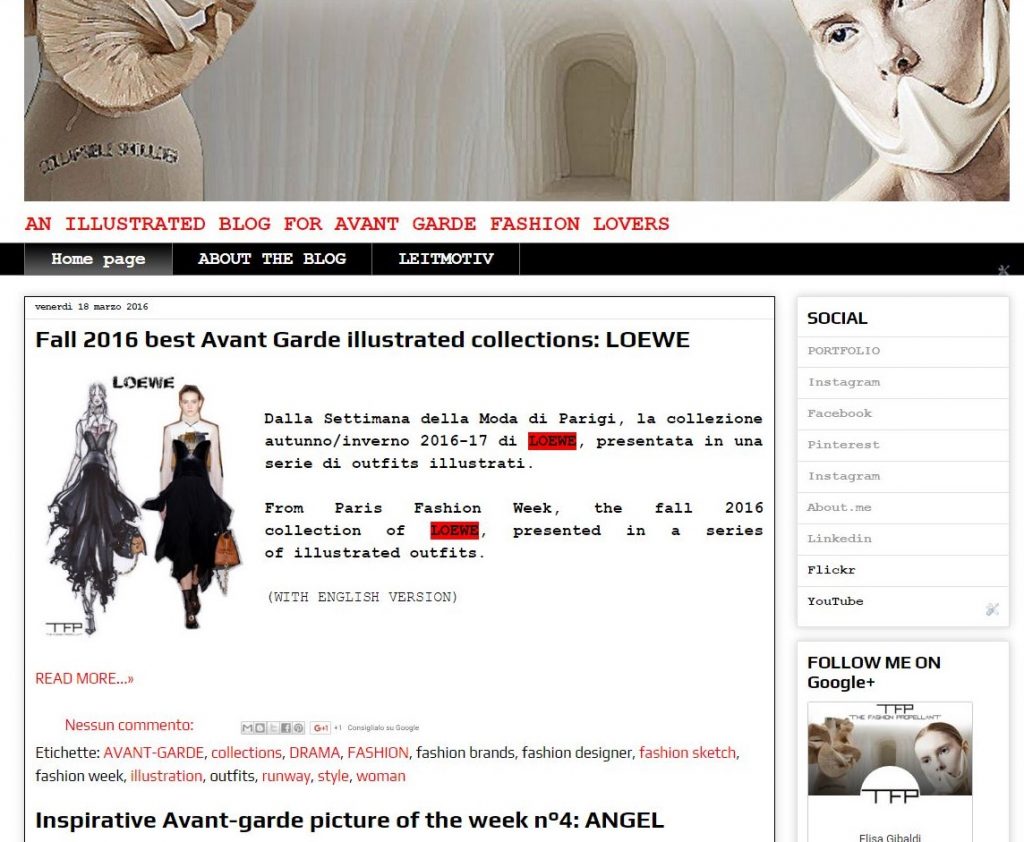 Article by article, thanks to TFP I had the occasion of meeting many incredible people and see so many beautiful things that is very difficult to summerize them. But for celebrating this special birthday, very important to me, I've thought of writing a kind of "the best of", collecting the most read and interesting articles written from 2015 to 2019 (you will discover more in the next articles).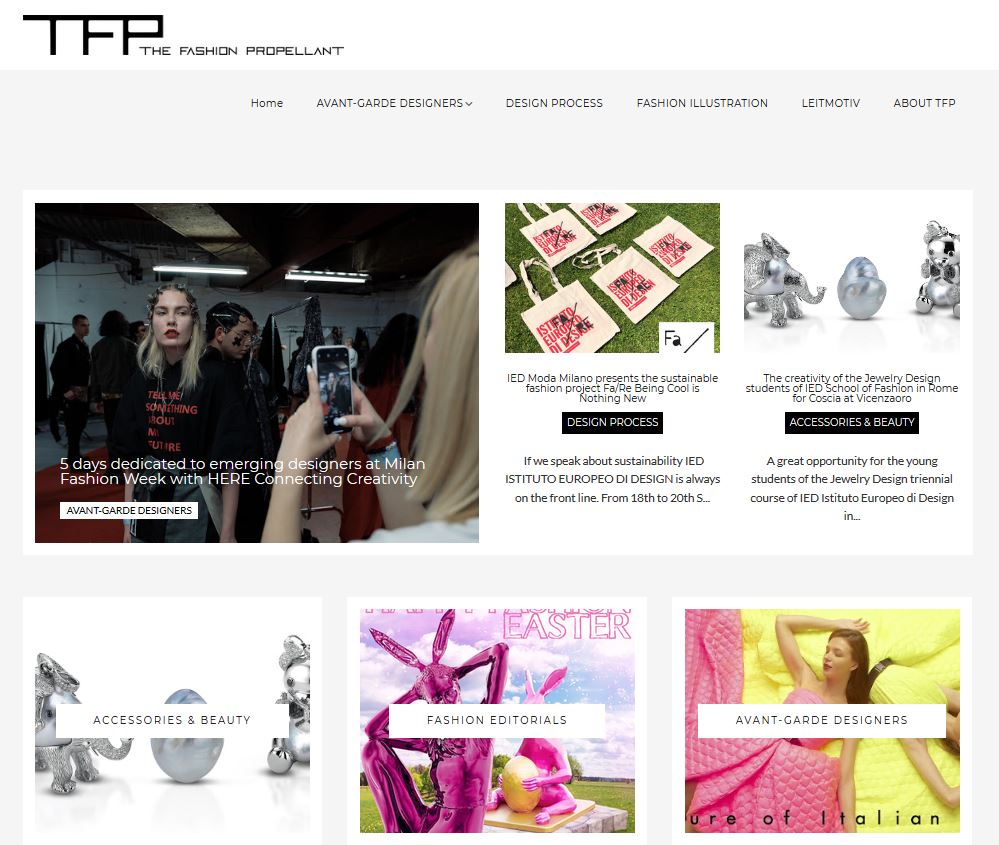 I have to say a special "thank you" to all the people who believed in this project, who are working with me day-by-day, who are giving their contribute for building the TFP's reputation. I want to thank all the Italian fashion schools that continuosly support us, but especially I have to thank the young designers who believe in this world and want to follow their dreams.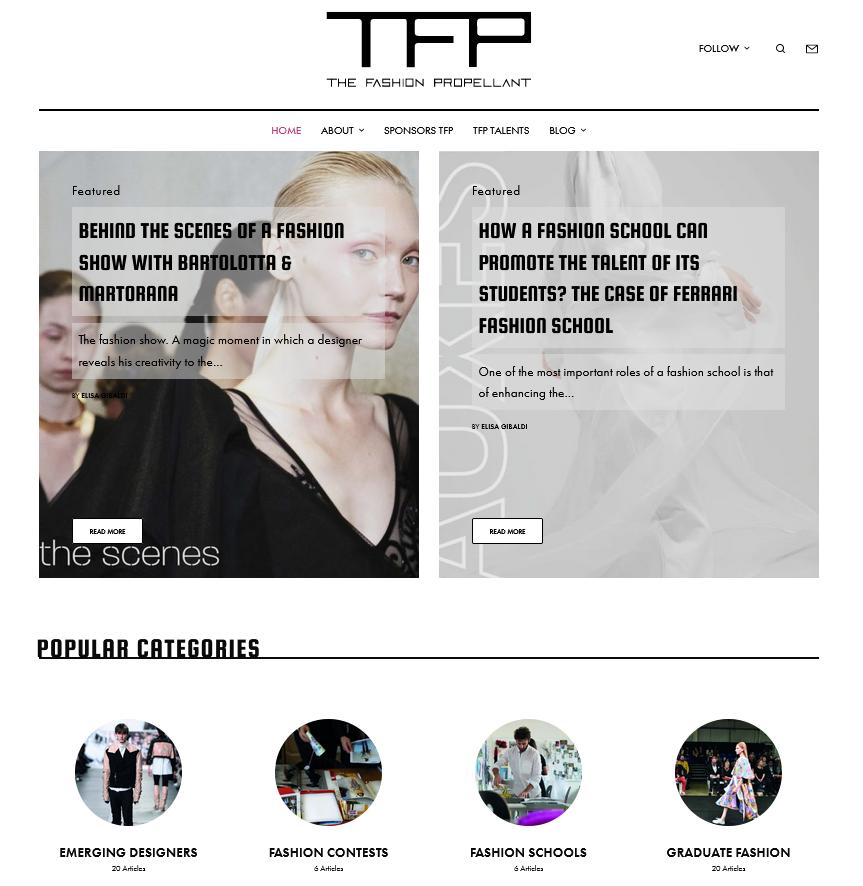 A very personal and professional evolution, that is continuing with TFP TALENTS, the platform for young designers just launched in January 2020 to complement The Fashion Propellant, making real the initial idea of supporting the new generation of designers with something concrete.
In my heart I know that the best is yet to come and I can't wait to see how the future will be!