Accademia Costume & Moda brings its best talents under the spotlight of the prestigious fashion week dedicated to emerging designers. At Altaroma 15 students of the BA fashion course showcased their final collections between experimentation and luxury quality.
As every year the graduate fashion show of the Accademia Costume & Moda is one of the most interesting events of Altaroma. This time 15 new talents presented their works of menswear, genderless, womenswear and accessory design. Different inspirations that have in common the good taste of genuine Made in Italy, the incredible research in terms of quality and love for details, the desire for unicity and bold identity, all values strongly promoted in the educational training of this famous fashion school.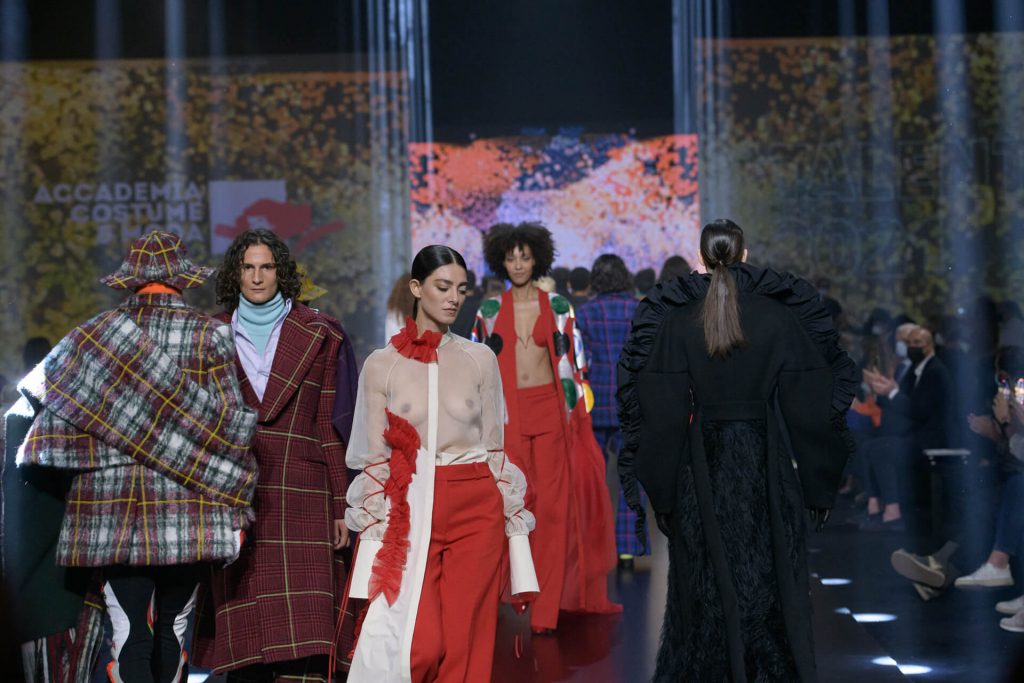 For the clothing collections we've seen on catwalk the new colored menswear revisiting the tartan's heritage of Filippo Alimonti, the combinations of leather cutouts with the sophistication of organza drapings created by Gaia Garofalo, the interesting asymmetrical drapes in jersey and the revisited sartorial taste by Ginevra Calò, the flashy and optical mix of colors and hyperbolic structured volumes designed by Marco Bucchi, the delicate and couragious naivety of the outfits proposed by Maria Enrica Affinita, the innovative overlays of different clothing parts assembled on the body by Renato De Simone, the dreamy and cloudy plastic-like outfits in the shades of the sky and the night presented by Sofia Masciotta, the elegant fringed details and the exasperated sleeves inspired by the 19th century designed by Valeria Salvatori.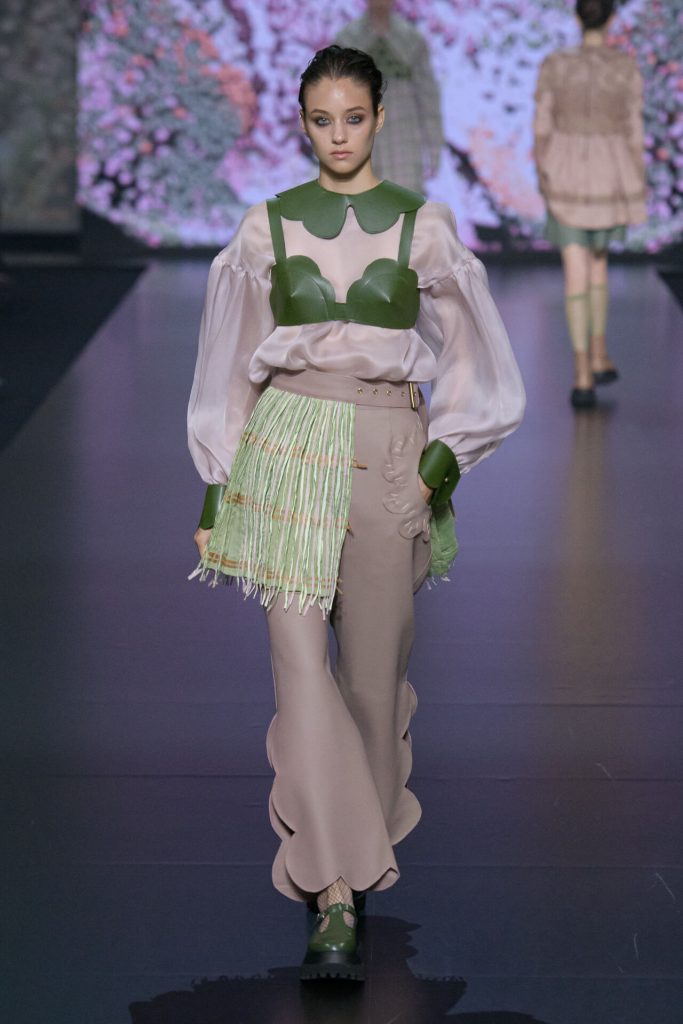 For the leathergoods, one of the pride of this fashion academy, we've discovered the collections of shoes and bags designed by 7 accessory designers. Anna Lemme revisited the backpacks and the clutches with a touch of military style for the modern man. Nylon is the favourite material of the practical and sporty men's accessories designed by Gianmaria Bottino. Shaded geometrical textures for the versatile leather accessories by Lazzaro Bove. Lorena Tiberi experimented the tie-dye natural colors for the big bags and revisited the classic loafers with giant soles.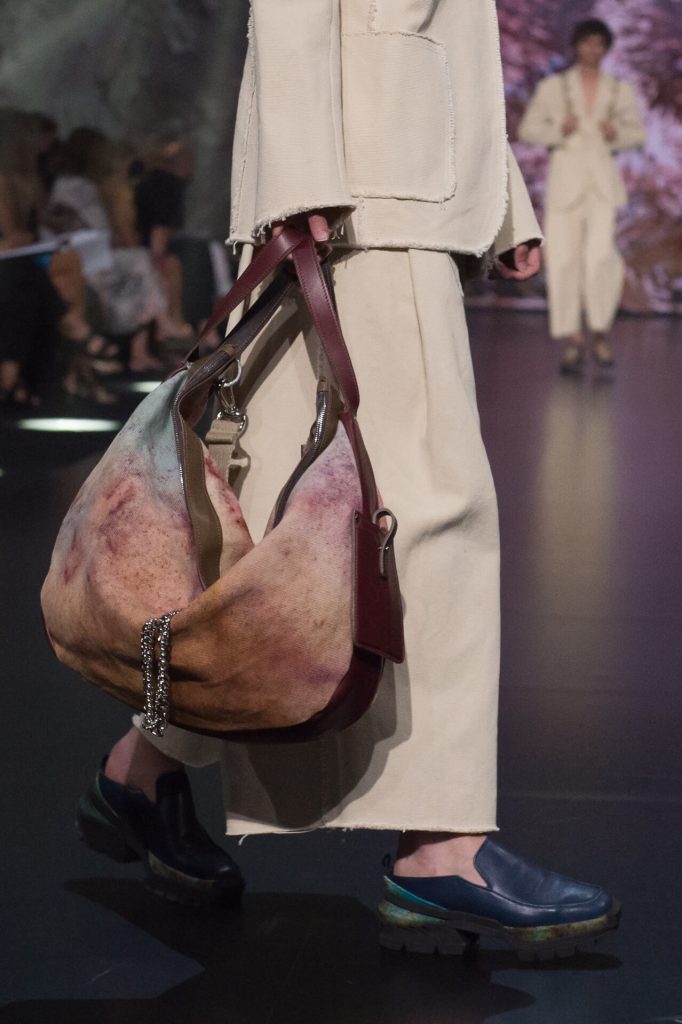 Marco Anzil proposed a men/women collection with beautiful and modern boots matched with a reinterpretation of the classic brandy color for big an geometrical bags. Margherita Violante plays with stripes, patchwork effects and big stitches for the basic and natural colors of her collection. The inspiration of Marianna Achilli is instead decidedly more baroque and the designer plays with brocades, embossed leather and dark colors for a very interesting and aristocratic mood.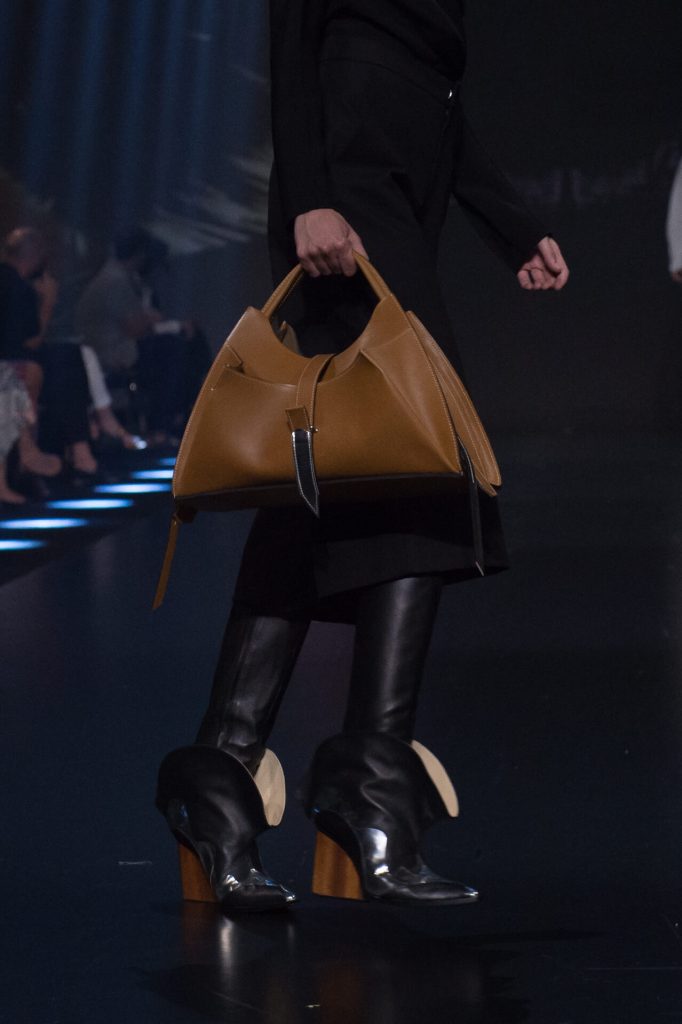 Among all these talents, two young designers won the ACM Talents, Marco Anzil for the accessories and Filippo Alimonti for the apparel, while Marianna Achilli won the "Pitti Tutoring & Consulting Reward", all selected by a jury formed by important fashion experts like Albino D'Amato, Simonetta Gianfelici, Sara Sozzani Maino, Silvia Venturini Fendi and Margherita Maccapani Missoni, among the others.