The prestigious Ferrari Fashion School joined the Fashion Graduate Italia 2021 event, showcasing their best student with their capsule collections and creations.
Ferrari Fashion School Milan is the Fashion Academy that has been operating for 20 years in the field of training in the Fashion and Luxury sector, innovating and training new generations of professionals with the aim of transmitting passion, "knowledge" and " know-how". Quality, Professionalism, Ethics and Passion are the values that have always distinguished its strong identity.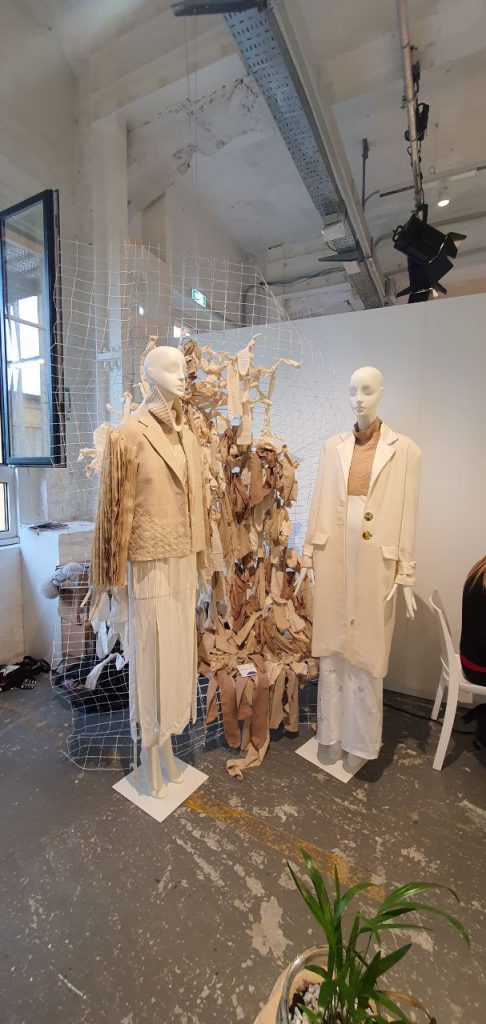 The runway show opened with a fashion video which featured the projects of the students of different courses and departments: Fashion Design, Fashion Stylist & Digital Communication and Fashion Business and Photography, portraying the ideas and thoughts behind the whole concept of the garments.
The journey of the young designers and stylists began when the world was taken by surprise, the global emergency has forever marked the lives of each of us, its spread has proved to be an event capable of suddenly changing society and everyone's way of life.
A symbolic journey that unfolds in three moments, wanting to tell, in a unique and personal way, the event that tragically prevented even the simplest of gestures, placing individuals in absolute darkness.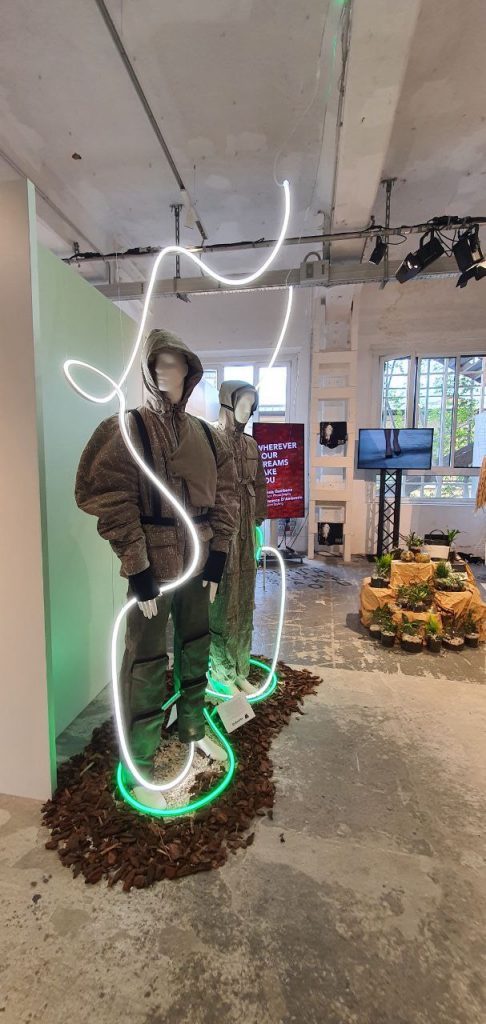 Dark colors and heavy fabrics with exaggerated shapes for post-pandemic warriors.
But the infernal fear and uncertainty of the future, which have placed them in a limbo made up of distorted visions and restlessness, defeats all barriers to open up to a rediscovered, conscious and green paradise.
On catwalk we have seen interesting manipulation of the fabrics, processing, eco-sustainable fabrics, knitwear and natural dyes.
Love and the search for the manifest soul of a rediscovered creative spring.
Eight of the best talents of the Fashion design course presented their creations on the catwalk, eight capsule collections full of creativity, experimentation and research, entitled "WE WERE, WE ARE" equal diversions".
Dafne Fonso
Giovanni Cerimele
Lorenzo Mazzoni
Federica Marullo
Valentina D'angelo
Giacomo Posca
Sara Paduano
Amelia Pandini
Article by Federica Macheda