Bottega Bernard, one of the most interesting emerging brands that is also part of our platform TFP Talents, was selected as One to Watch by Flying Solo to showcase at the New York Fashion Week.
The last 10th September was a really special day for Annachiara Bernardi, founder of the emerging brand BOTTEGA BERNARD, because she had the great possibility to showcase her last fall/winter collection in the amazing contest of New York during the last fashion week.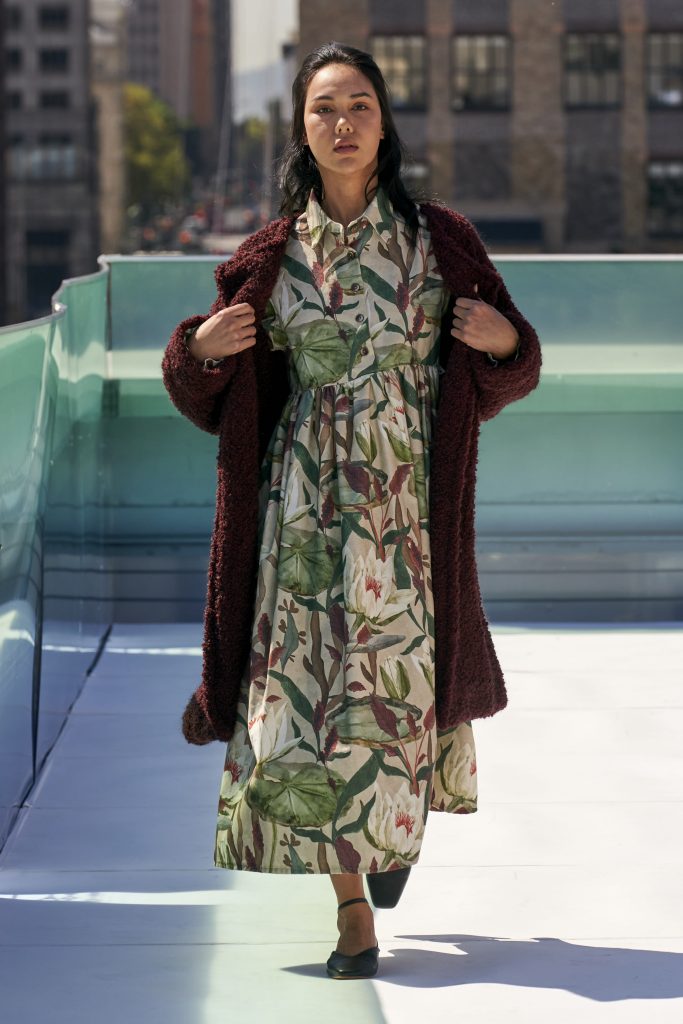 Flying Solo Show, with over 80 designers from around the world, is the largest and most eclectic display of independent and emerging fashion designers in the world. 
The Show, held in person at 433 Broadway majestic SoHo Rooftop, featured collections of clothing, accessories, jewellery, and shoe brands, amid a packed house of top media, influencers, celebrities, stylists, and industry mavens, with over 16 million audiences.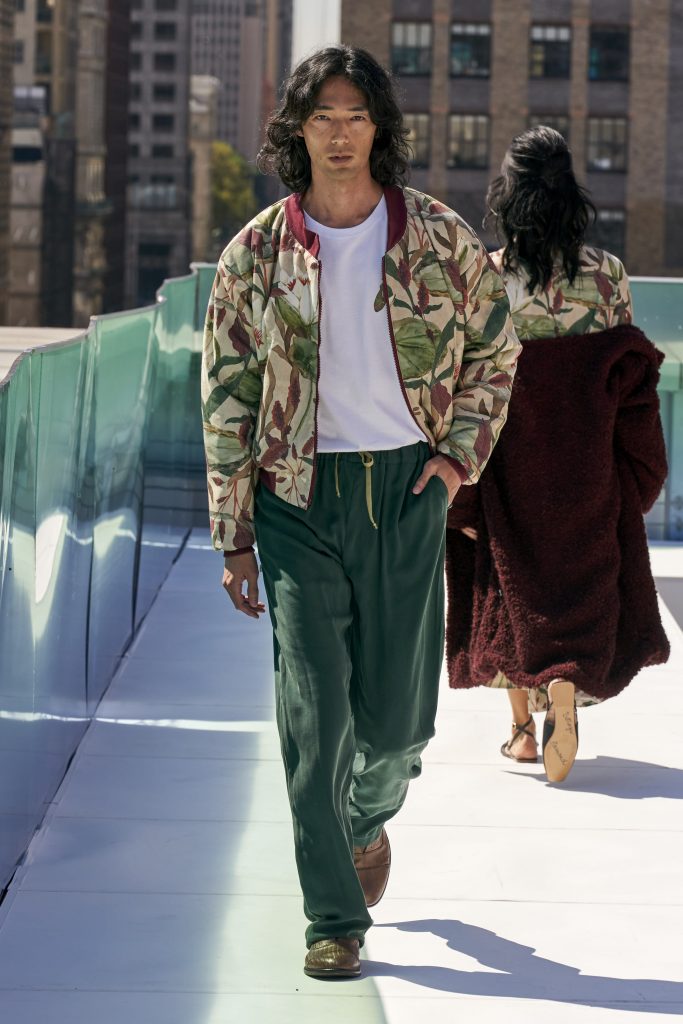 At New York Fashion Week Bottega Bernard, one of our most talented fashion brands also part of our Talent Showroom, was with its first solo runway and presented its new sustainable Fall/Winter Collection, "Betulle in SoHo".
The idea for Betulle in SoHo came from a late October walk in a beech forest.
Autumn colours, immense beech trees, rustling leaves and an intense scent of the forest when the rain falls; an evocative sensory experience takes shape in a painting, the emblem of the Collection.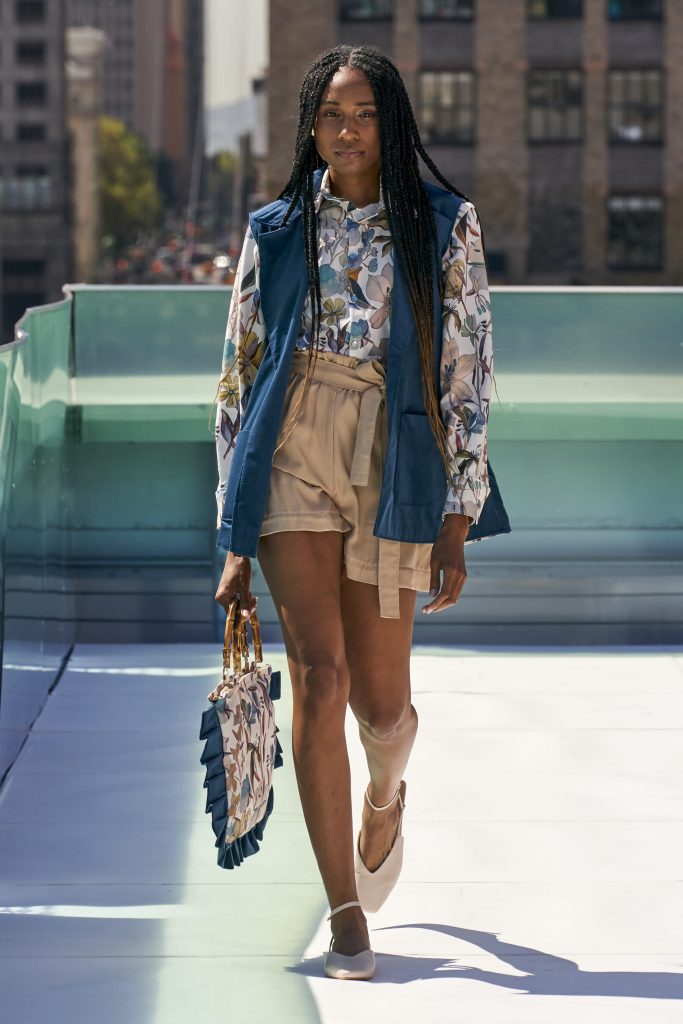 In "Birch Forest", by the renowned painter Gustav Klimt, one is transported into an autumnal atmosphere of amber, vinaceous and brown tones, with small blue details.
Such is the colour palette Bottega Bernard choose to realise its new collection of men's- women's garments and accessories.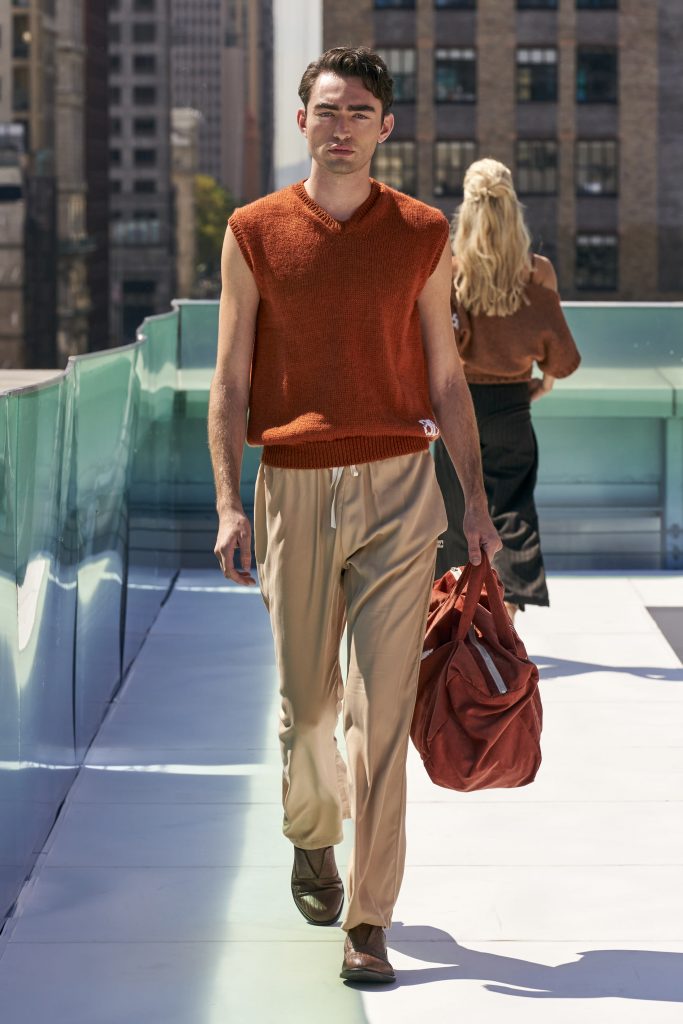 The same colours characterise the buildings of New York's most fashion-centric neighbourhood, SoHo, the Collection's debut location, where industrial architecture with clean and minimal lines is reflected in the design and silhouettes of Bottega Bernard's garments.
Made with natural and certified fabrics and yarns, from organic wool and cotton to Tencel Lenzing, and completed with end- cycle fabrics, Betulle in SoHo is a picturesque collection in the name of comfort and elegance while respecting nature.