Designer to Watch is the Istituto Secoli's project carried out to promote the best talents of this important Milanese fashion school. On the catwalk of Fashion Graduate Italia the school showcased 40 outfits in the name of real Made in Italy.
On the first day of the annual appointment with the many most important Italian fashion schools, the Istituto Secoli fashion show at Fashion Graduate Italia 2022 shines the spotlight on 8 young Fashion "Designer to Watch" and on their capsule collections characterized by different inspirations united by the fil rouge of skilful sartorial workmanship, which always gives is part of the DNA of the school students.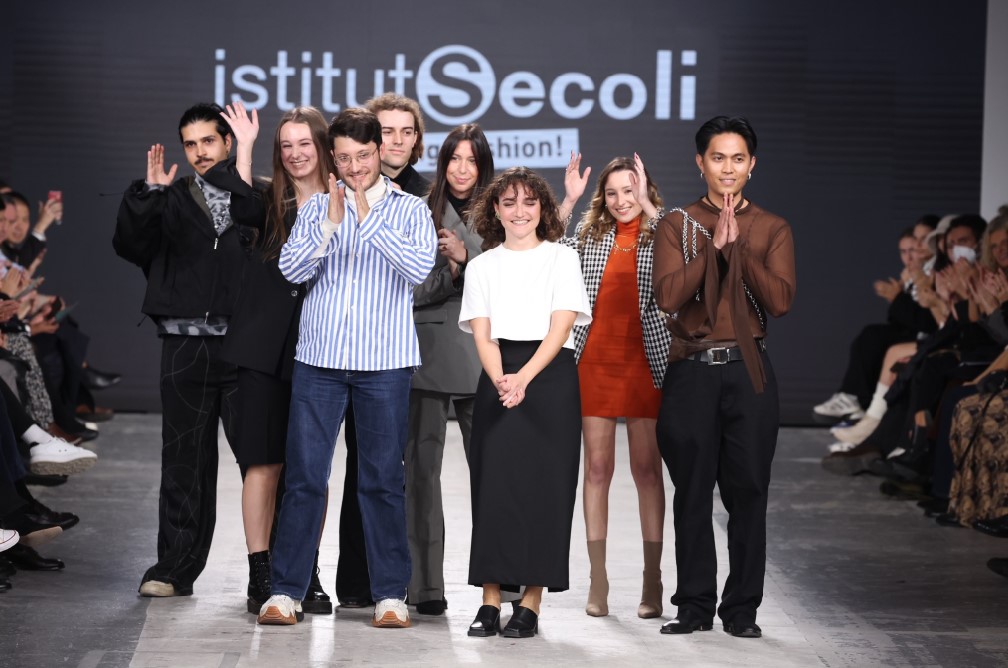 An artisanal and sartorial approach devoted to the pursuit of excellence and technical perfection visible in the splendid outerwear jackets, in the processing of more traditional fabrics as well as the most technical and innovative ones, in the study of often exasperated volumes and in the reinterpretation of the great classics of the male and feminine wardrobe through a contemporary eye, in constant balance between classicism and experimentation.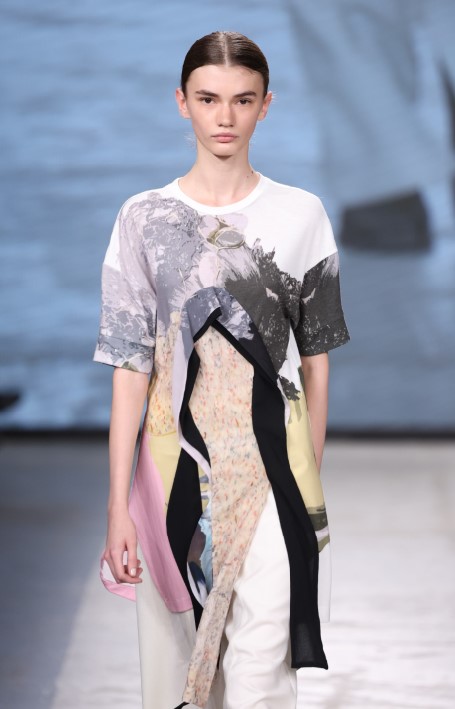 Raffaella Mastrangelo with her "Faux Real" collection examines the ever closer relationship between humns and social media, between reality and appearance through the graphic reworking of prints and collages, overlapping bouclé and mélange fabrics.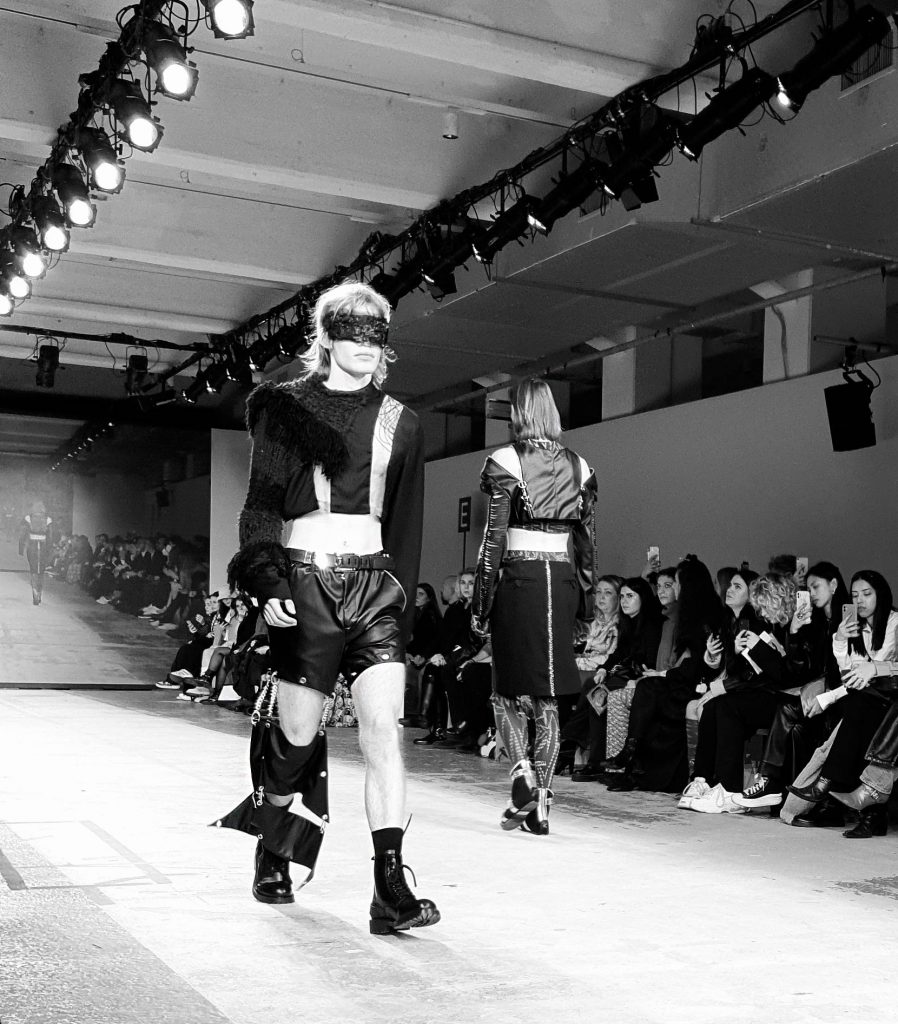 Geri Luntungan poresents a male collection that is aggressive and tailored at the same time, with black and grey items that mix metal and leather with more classic fabrics such as satin.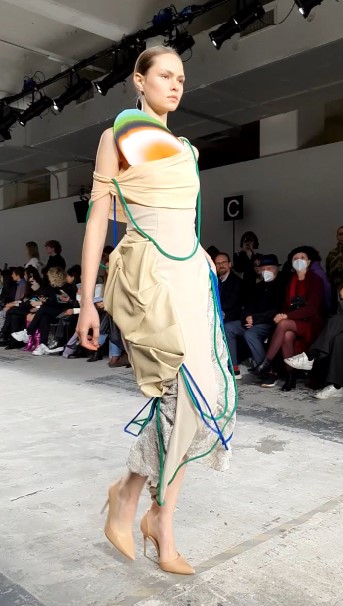 Chiara Zappa expands the body shapes through deformations, draperies and padding giving an emotional interpretation to the shape and to the color of the prints that flow fluidly on the body.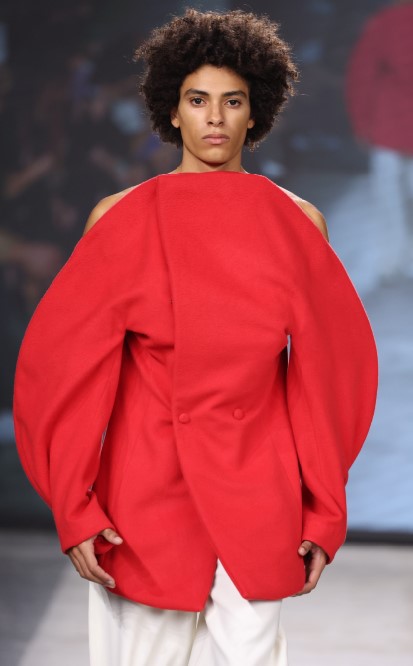 Jacopo Montanari reworks the male wardrobe in a Queer perspective, using the female form to transform the garments with a complex modeling that moves the shapes and emphasizes the color block and the prints.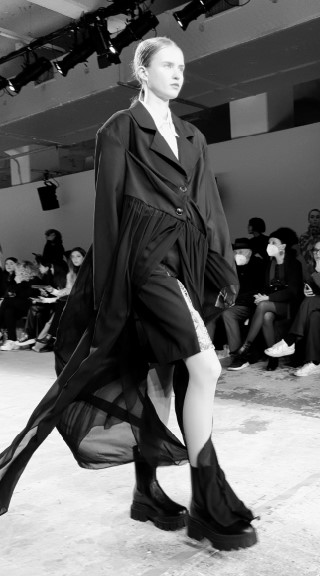 Valeria Simonova takes us to the Far East with the collection "Yakuza" and her beautiful animal and digital prints that enrich the simplicity of the total black of her garments.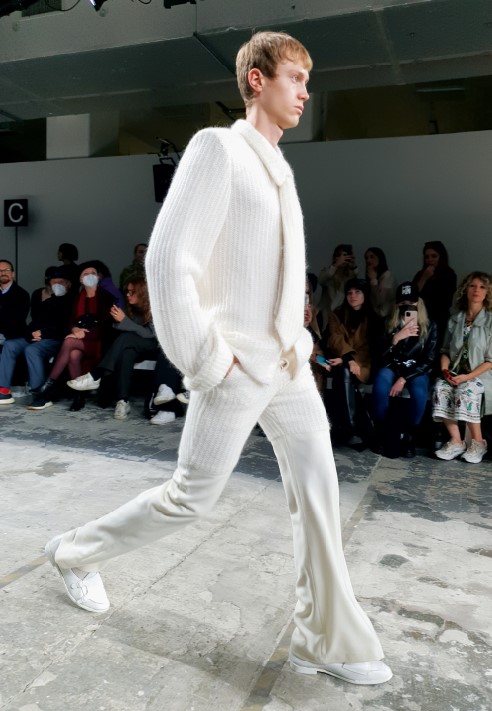 Alex Bellucci relives the memory in an intimate and essential way, through the contemporary transformation of the Italian tailoring tradition and the many details that have always marked its elegance.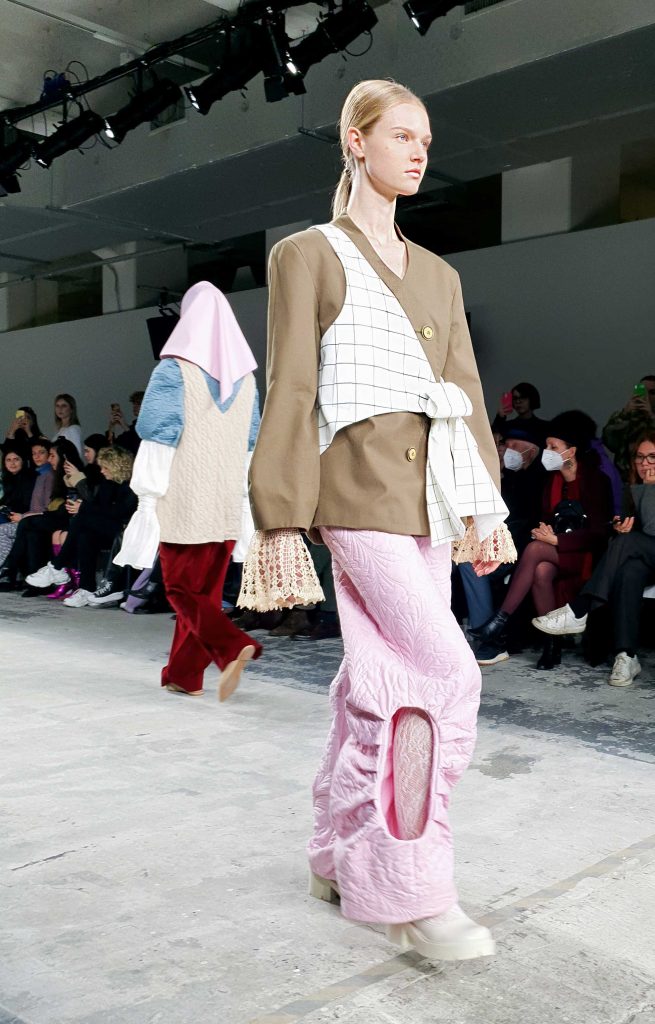 Federica Dondi regains possession of her own history and origins, of contact with nature and with our most genuine being in a collection that mixes future and past, innovation and tradition.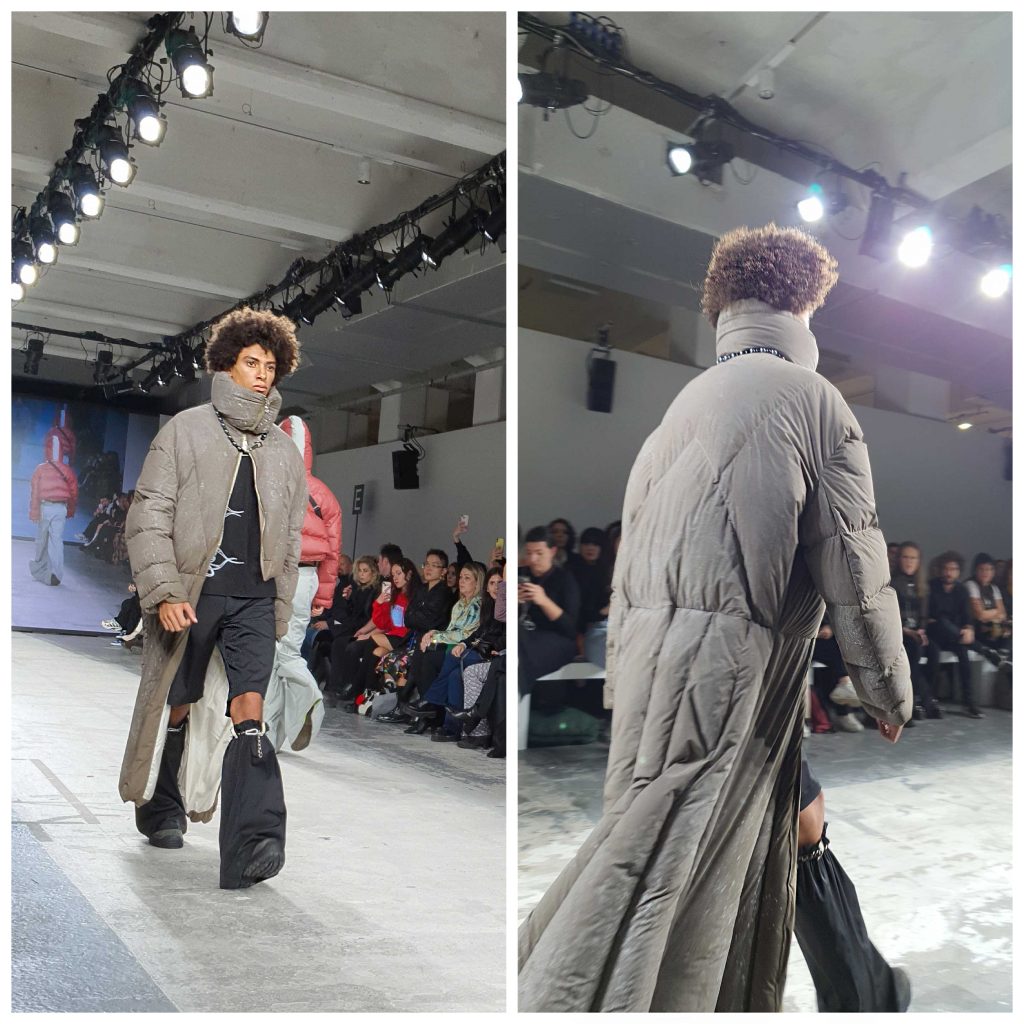 Leonardo Carrieri proposes a street style that mixes masculine and feminine, 90s elements and tribal spirit, oversized volumes and traditional fabrics contrasting with technical fabrics.