Celebration of the body and of its creative possibilities for the talented young fashion designers of IUAD Accademia della moda who presented their final collections at Fashion graduate Italia 2022.
Accademia della Moda has always been one of the most experimental and creative Italian fashion schools and each time it presents magnificent innovative collections rich in research, especially in the textile field. Once again, the collective collection that brought 9 of its best fashion design students to the catwalk ok the event Fashion Graduate Italia 2022, surprised us with the conceptual maturity expressed by these young Talents, who interpreted the proposed theme in a very sensitive and engaging way.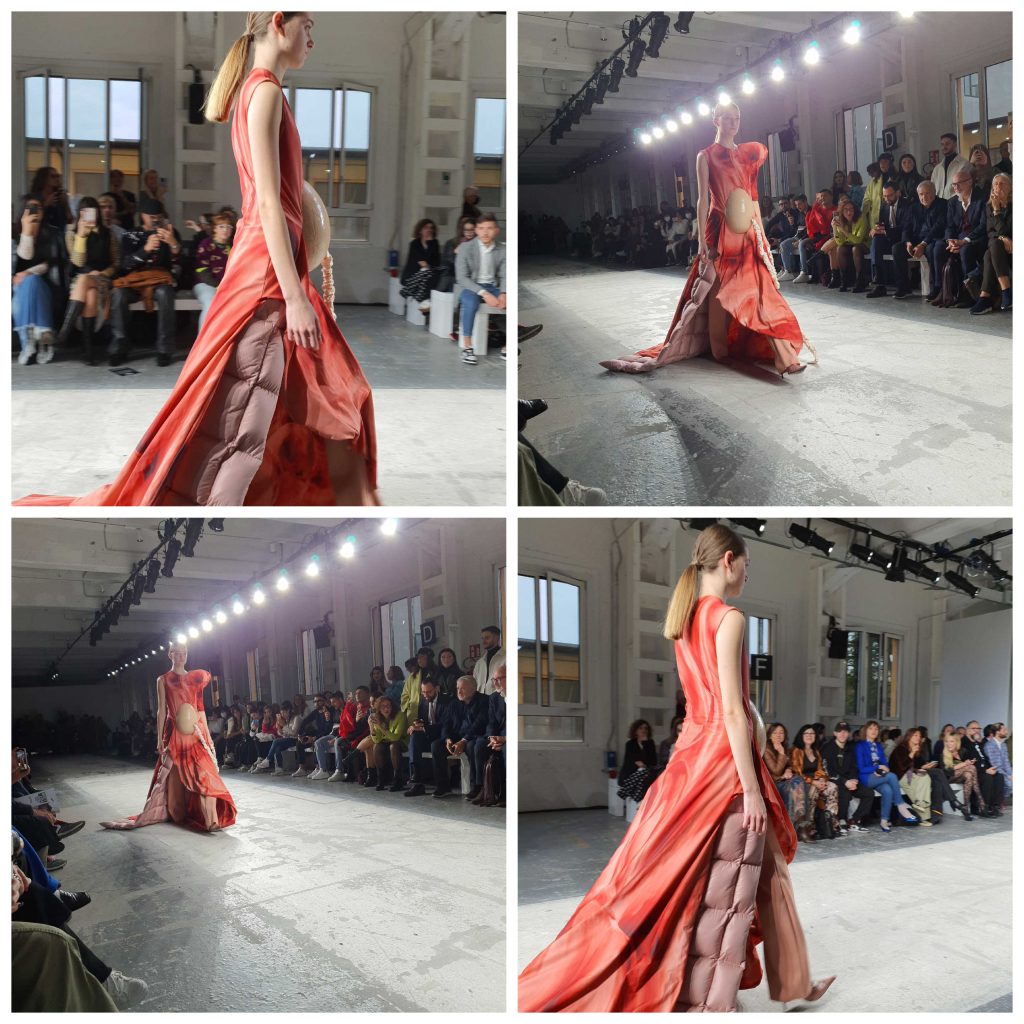 The body told through the study of all its possible forms: body shapes that intertwine themselves to look like chains, that are deformed to the spasm, swell and stuff themselves, cover modestly or undress sensually and maliciously, protect with heavy and futuristic decorative frills, rediscover proportions of other times, freeing themselves from all prejudices and categories and witnessing in an extremely personal and creative way all the strength and social impact that only the vulnerable and exposed human body can express.
On catwalk we've seen the beautiful creations of Alessia Peruzzi, Mirko Cavaliere, Riccardo Meazza, Arianna Frison, Francesca Affinito, Francesca Calini, Aurora Platone, Marija Duric and Giordana Bellucci.