Istituto Secoli celebrates its 4 decades of fashion shows with a beautiful and important show set at Talent Garden in Milan the last 8th June 2023.
Is never banal to reach such important anniversaries, especially in fashion world where everything is fast, trends come and go and finding something that lasts in time for decades is very hard.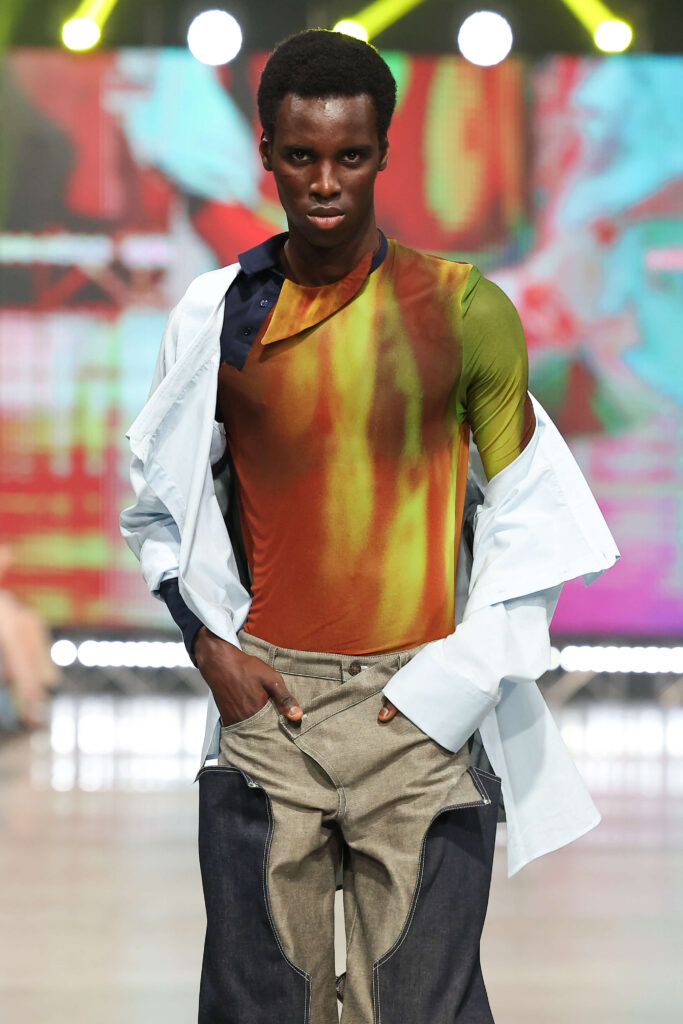 That's why the 40th anniversary of the graduate fashion show of ISTITUTO SECOLI has its own relevance in the field of fashion education and in the future of fashion itself.
Because Istituto Secoli is one of the most important fashion schools in Italy since almost 90 years and in all this timeì it trained hundreds of young talents and fashion professionals.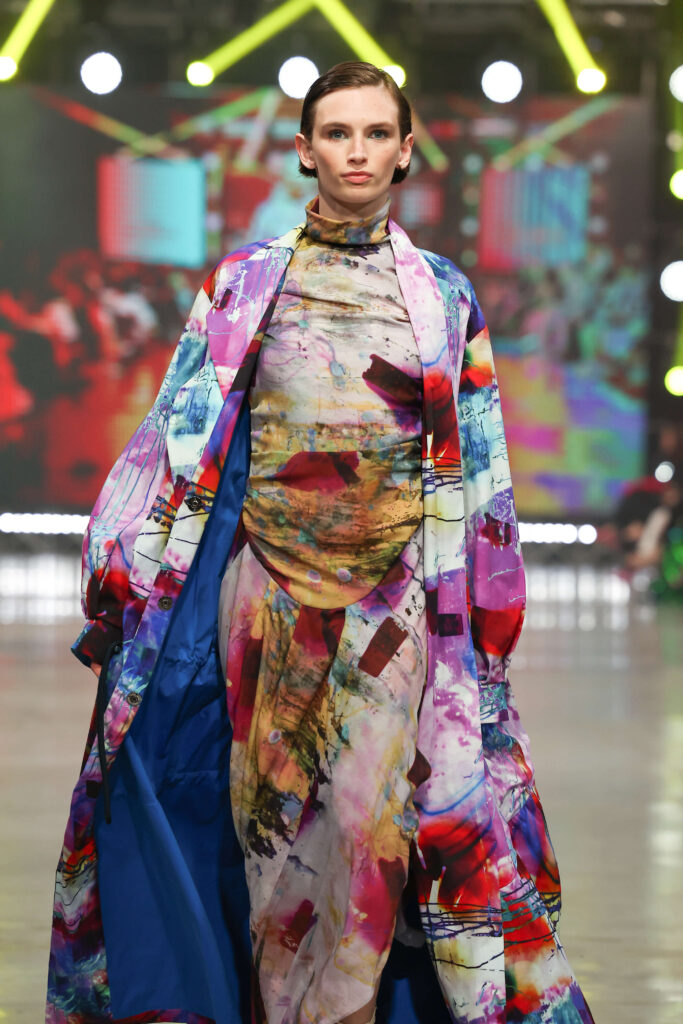 The 40th Secoli Fashion Show was a very special moment. For the occasion we invited the young and talented influencer Niccolò Mazzon as our Special Reporter-fo-a-day to see and comment the show on our social media.
Niccolò was impressed by the stunning and magical atmosphere of the immersive and emotional path in the school's history, passing through the initial virtual show with 5 beautiful outfits choosen from the ones presented in the shows of in 1985, 1996, 2010, 2016 and 2022.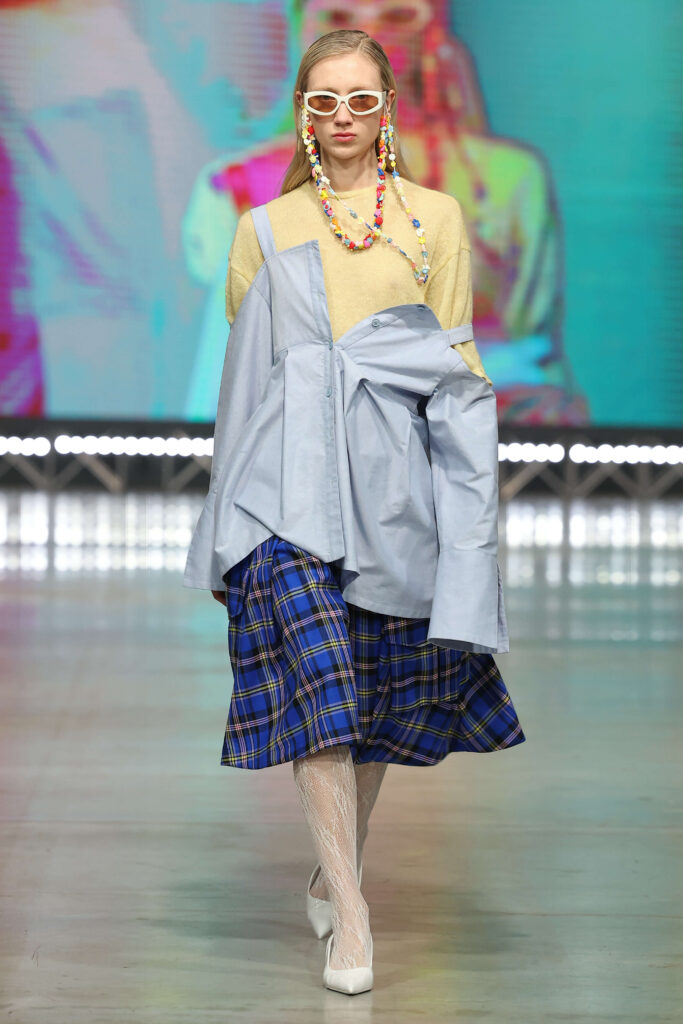 After this virtual show, the real fashion show started with the presentation of the 4 "Designer to Watch", a special project that enhance the collections of emergent designers who studied at Istituto Secoli.
From Niccolò's report
Collection "R_evolution" by the sisters Anna and Silvia Cristofolini: bringing on catalk unique characters, the collection wants to tell the personal evolution of human beings, and between colors and volumes brings us in a journey in continuous movement. A stormy sea in which we can perceive and think to ourselves not only as individuals but as "us" including everything surrounds us.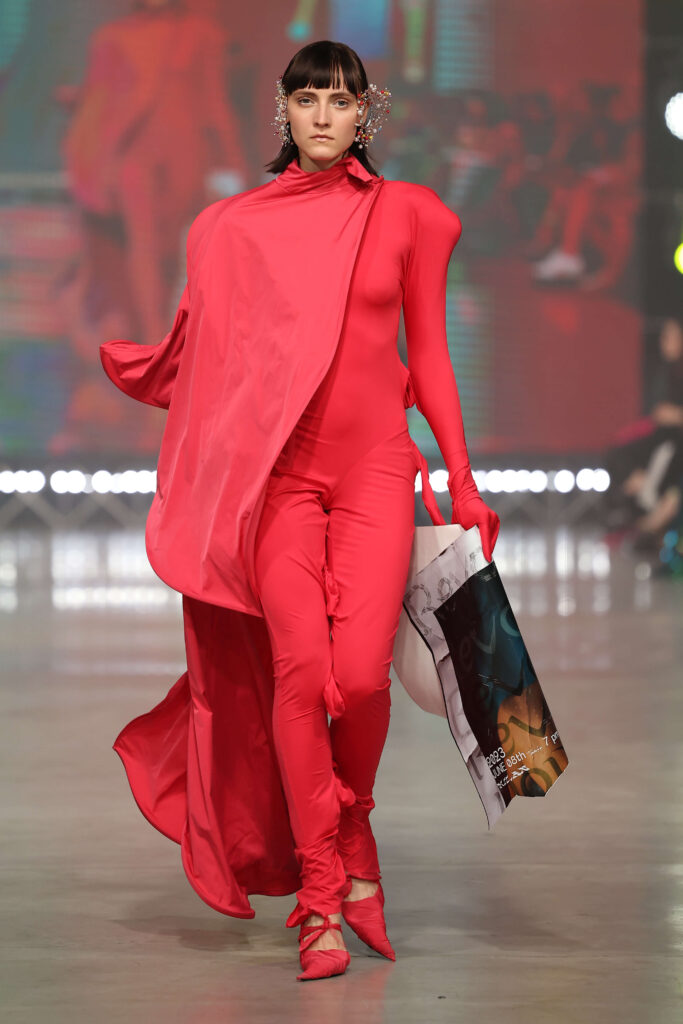 Collection "Performing a ritual" by Gabriele Fabris: the sartorial menswear collection, in which the work on many pieces is completely handmade, has its genesis in the movie "The color of pomegranates" by the Armenian filmmaker Sergej Parajanov, featuring extraordinaries colors and visual richness, a place where the magic of masculine and feminine find an indissoluble union and a perfect syntony between elements.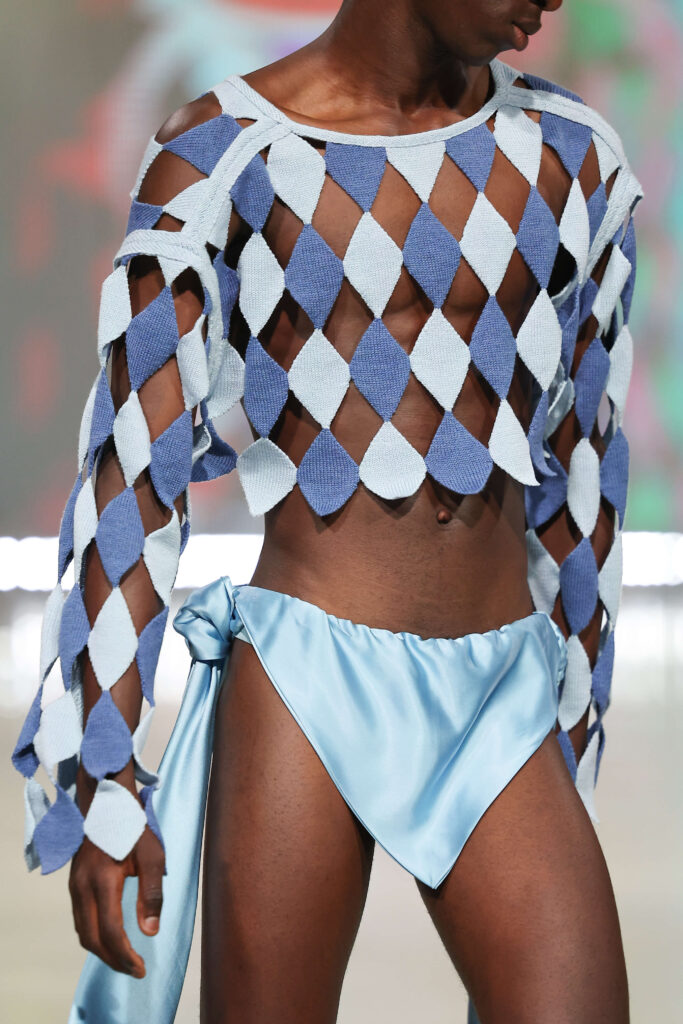 Collection "Nothing there" by Margherita Aureli: the designer wants to bring us in a real intuitive path to observe what is beyond us and what surrounds us. An alteration of human perception almost in slow-motion, studying materials and their fluidity, obtained through the use of medium-heavy fabrics that give to the viewer a perceptive but not real visual fluidity.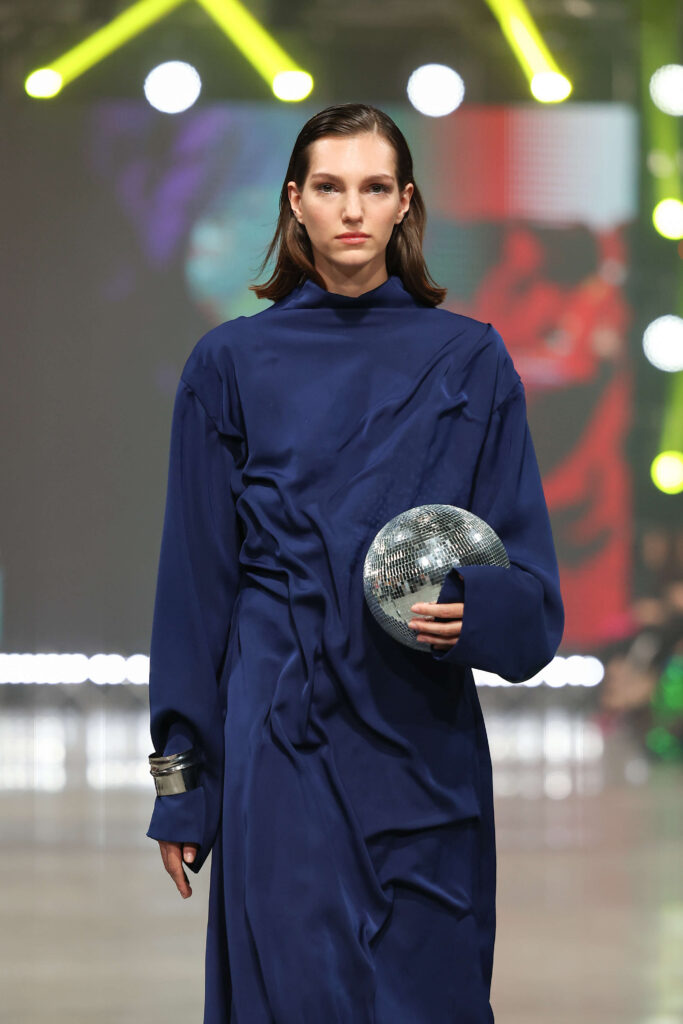 Collection "Transition" by Giovanni Fotia: transition as a moment of detachment from the past, always keeping in mind what brings us here. The collection is developing between Sicily and London, two places dear to the designer, where dynamism and staticity find a balance among land-tones fabrics as cotton, wool and angora, alternated to flashy colors and a Punk aesthetic.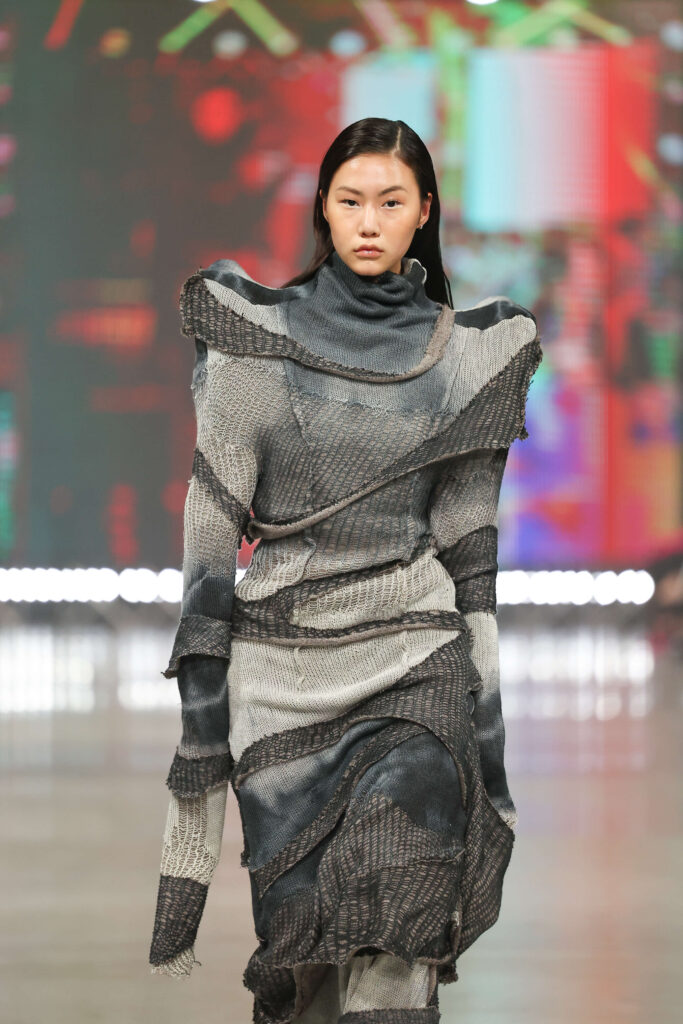 The "Designer to Watch" presentation was followed by the graduate fashion show inspired by the concept "WHERE HERE – What you create depends on what you see" expressed through 6 different moments exploring the idea of "going beyond" places, moments, meanings, evidence, emotions and sensations.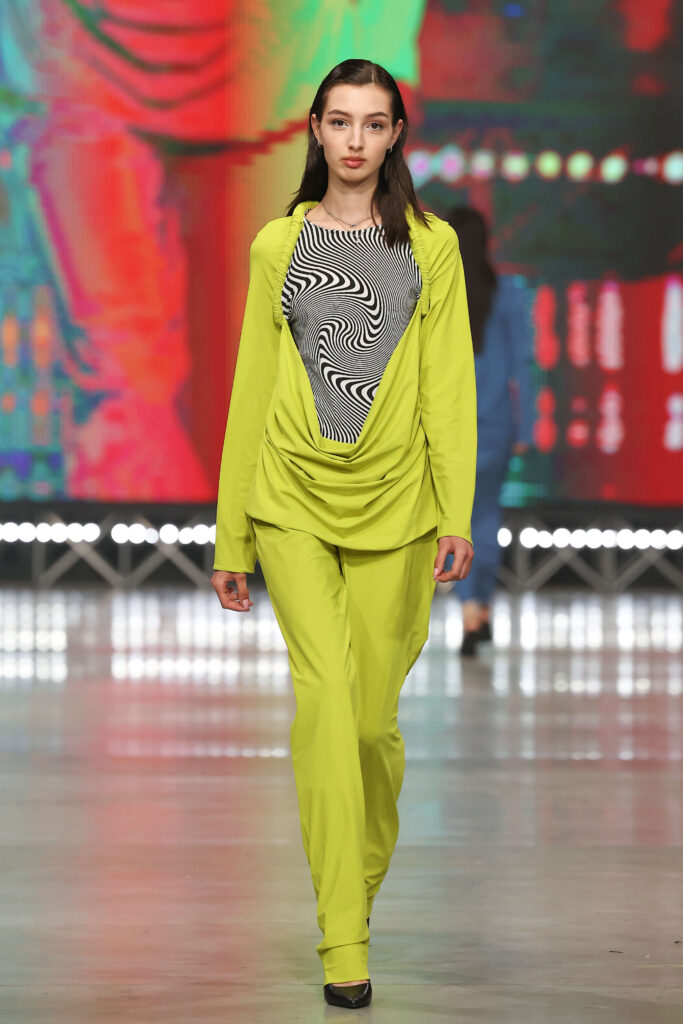 The graduate collections where made thanks to the collaboration with important sponsors such as Asahi Kasei, Tessiture Grisotto, Lisa Petroncini, Candiani, Lectra, Macpi, Albini Group and Eurojersey.
The events sees also the patronage of Regione Lombardia, Comune di Milano, Antia, Camera Nazionale della Moda, IACDE, Piattaforma Sistema Formativo Moda and Sistema Moda Italia.